Photos of Shia LaBeouf and Carey Mulligan Kissing in New York City
Shia LaBeouf and Carey Mulligan's Very Public NYC Kisses!
Cute couple Shia LaBeouf and Carey Mulligan couldn't keep their hands off each other during an afternoon in NYC together yesterday. He peppered her with kisses throughout their walk after a similarly romantic Valentine's Day together on a sunset cruise near LA. Carey has a big weekend ahead as a first-time Oscar nominee, though the predictions mostly aren't in her favor. Carey also says she won't be taking Anna Wintour's advice to wear something short to the Academy Awards, instead opting for something more in-line with her childhood red carpet dreams. Carey also has another honor to celebrate with her Empire Award nod before she and Shia get to be side-by-side promoting Wall Street: Money Never Sleeps next month.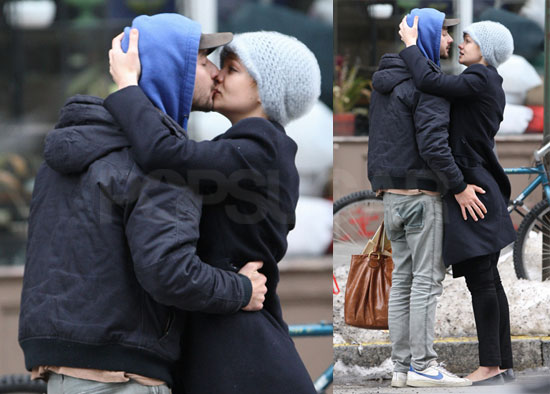 To see more photos of Shia and Carey cuddling in LA, just
.