Photos of Simon Cowell And Fiance Mezhgan Hussainy Showing Off Her Huge Engagement Ring in LA
Simon and Fiance Mezhgan Show Off Her Very Big Ring!
Always romantic Simon Cowell brought his fiance Mezhgan Hussainy along for a meeting at the Sony Music offices in LA on Saturday. The pair has been out and about all over the city since rumors about a possible engagement broke, and Mezhgan herself confirmed the stories last week. You guys are ready to see Simon's softer side when he finally walks down the aisle, and he's apparently starting things off with Mezhgan off on a generous foot — she flaunted a ring during their weekend outing that some estimate at six carats!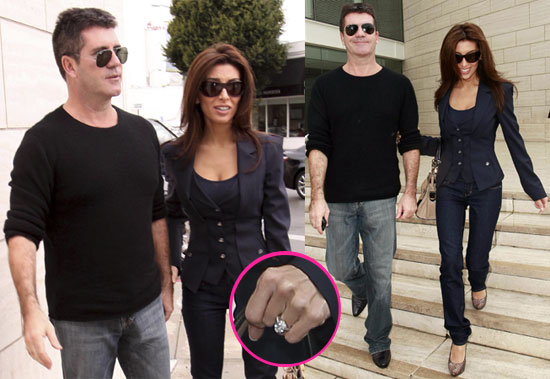 To see more of Simon and Mezhgan, just
.