Photos of Stars Arriving at Vanity Fair Oscar Party Including Jessica Simpson, Diane Kruger, Natalie Portman, John Hamm
Vanity Fair Challenges Oscar and Elton For Best Red Carpet of the Night!
If there wasn't enough star power for you on the Oscars red carpet or at the Elton John party, you're in luck because there's even more at the Vanity Fair bash! We took a look at the amazing and adorable inside shots from the event, but the lush greenery outside the Sunset Towers makes for some gorgeous arrivals shots. Stephen Moyer and Anna Paquin are becoming pros at posing together, while Jennifer Westfeldt made sure to stick by her handsome man Jon Hamm's side. Taylor Lautner was solo for a bit but spent much of his evening with Twilight saga costar Kristen Stewart, who was spotted sneaking out barefoot at the end of her night. Kate Bosworth and Alexander Skarsgard are still playing the separate arrivals game, and Natalie Portman didn't bring her rumored ballet-dancing boyfriend.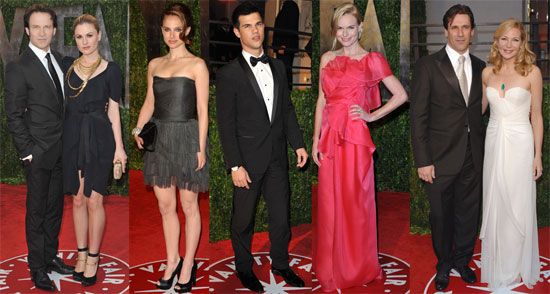 Diane Kruger changed out of her controversial Chanel number and into something beautiful and bright, also upgrading her look by reuniting with Joshua Jackson, who we missed at the Oscars. With one Glee girl holding down the fort at Elton, Dianna Agron looked perfectly poised on her way into VF. Bar Refaeli also went long and white without her own Academy Award nominee, Leonardo DiCaprio. Jessica Simpson in a slimming one-shoulder gown joined in on the award season finale. Lenny Kravitz brought his daughter Zoe out late while he was simultaneously making a funny appearance on Jimmy Kimmel's Handsome Men's Club skit along with Ben Affleck, Matt Damon, Josh Hartnett, and many other good-looking guys.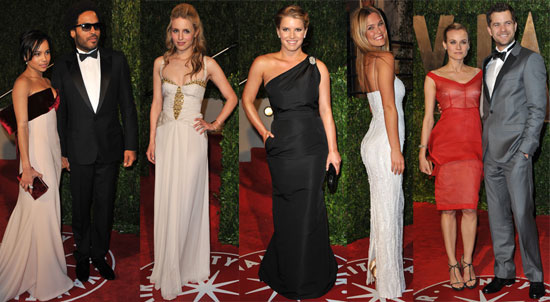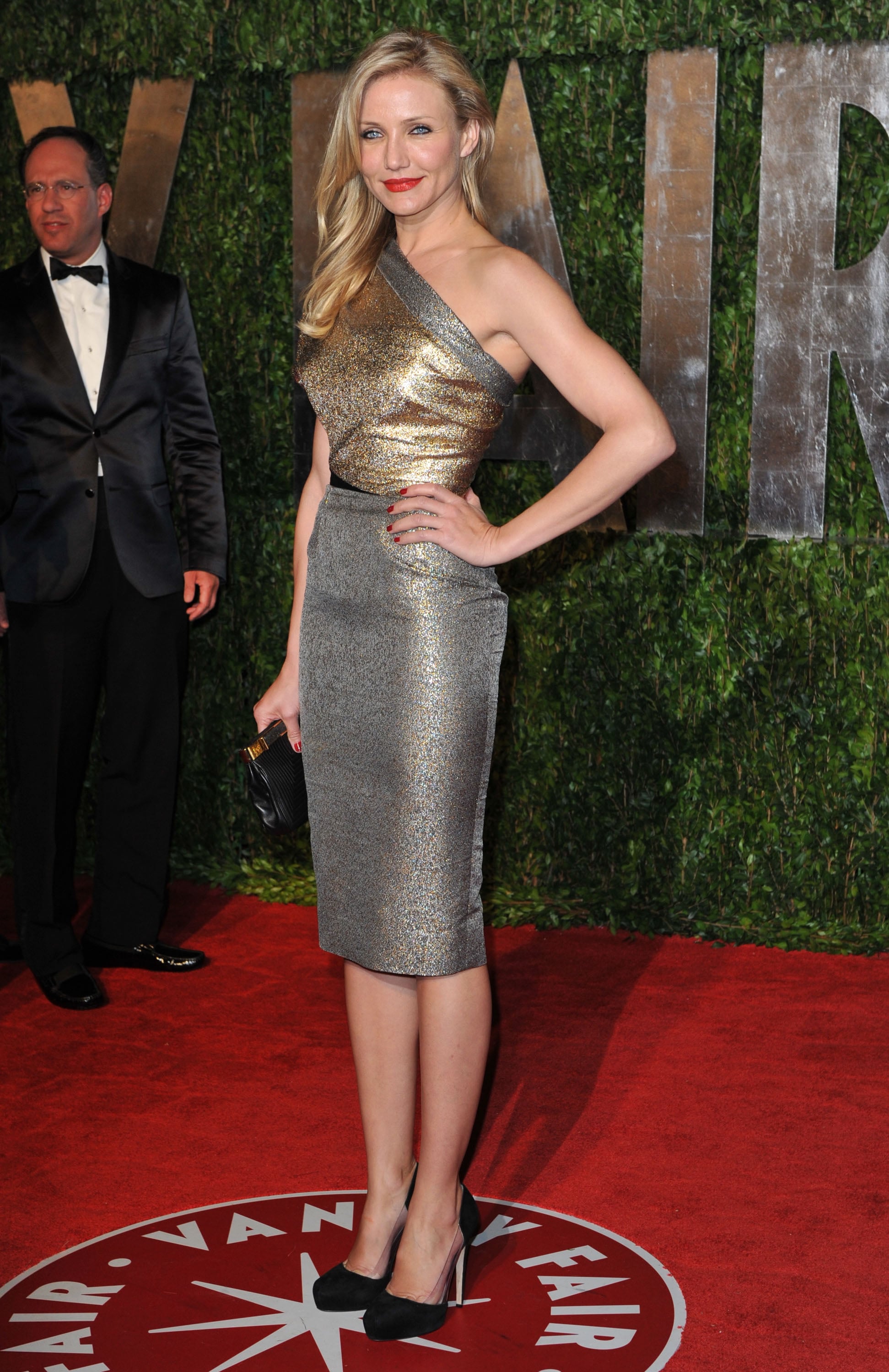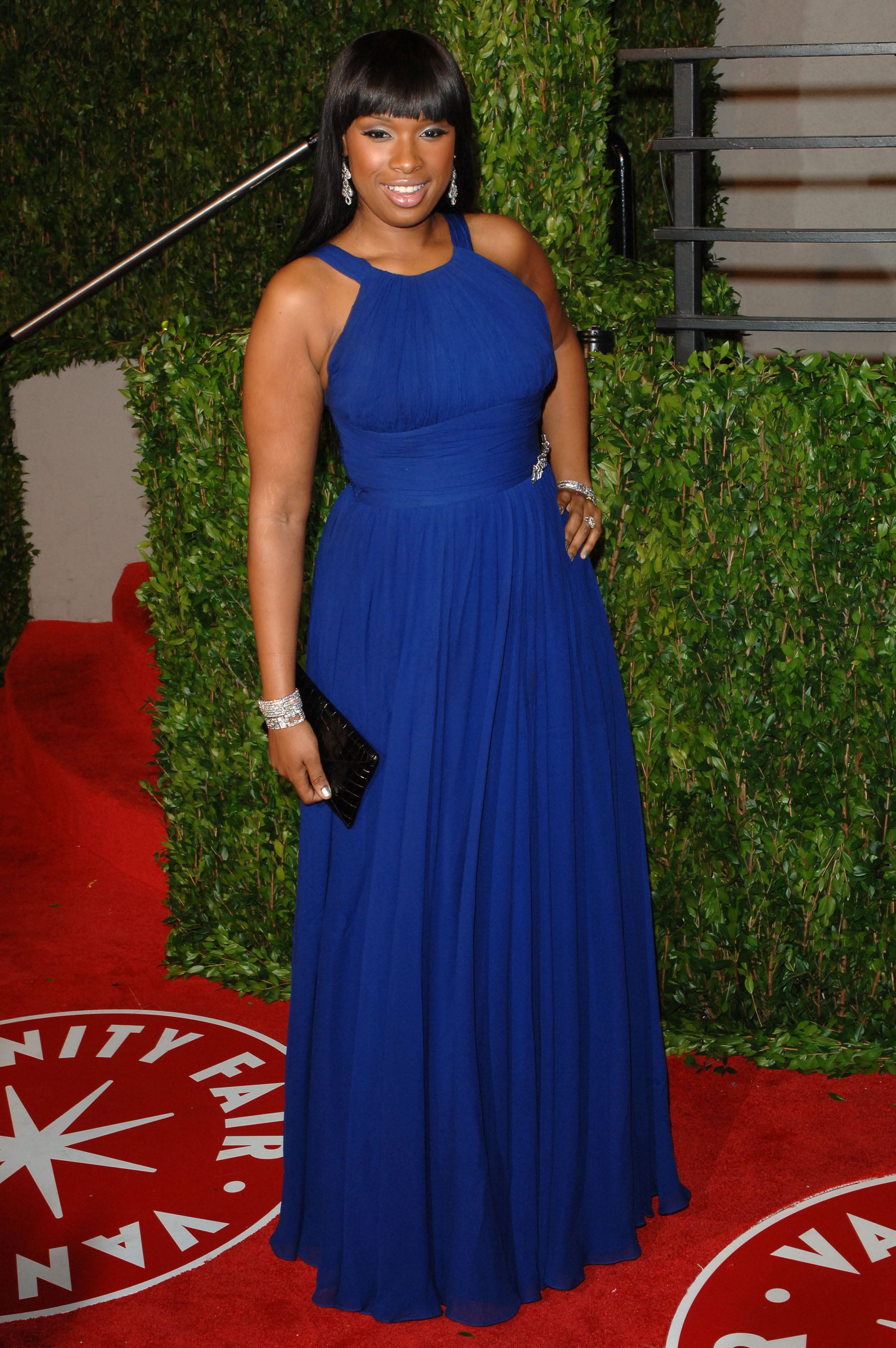 To see more photos from the red carpet of Vanity Fair's party, just read more.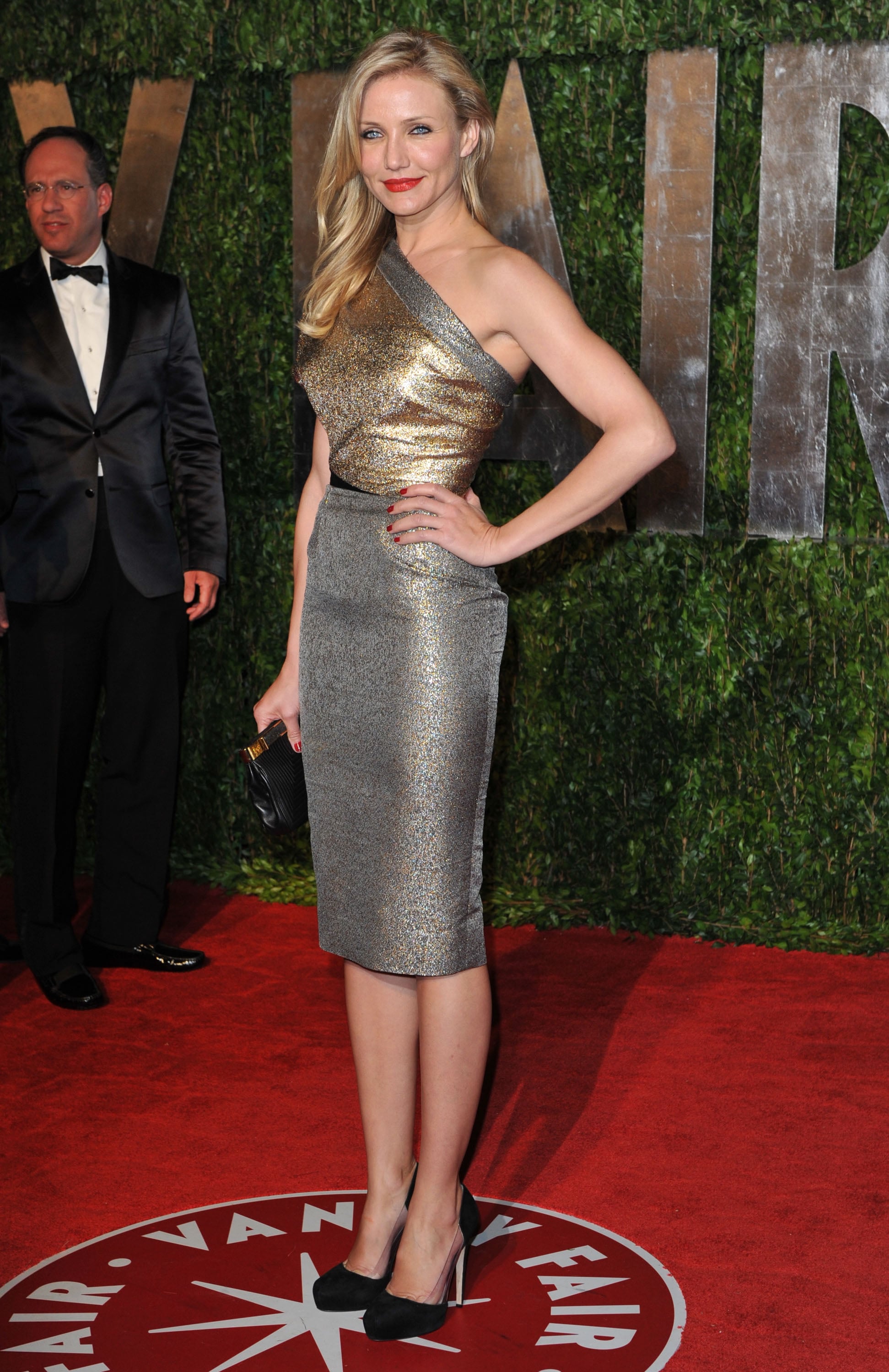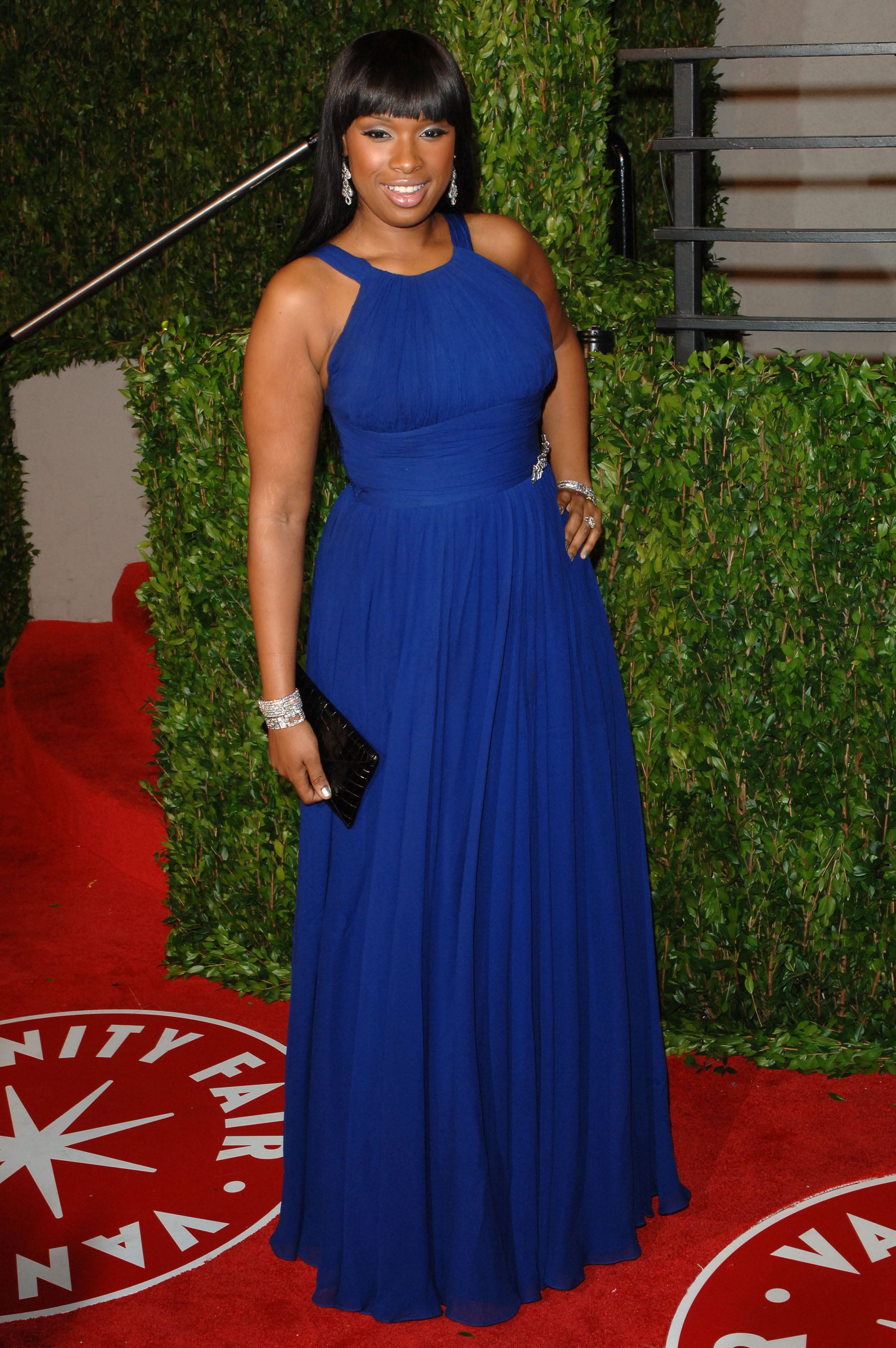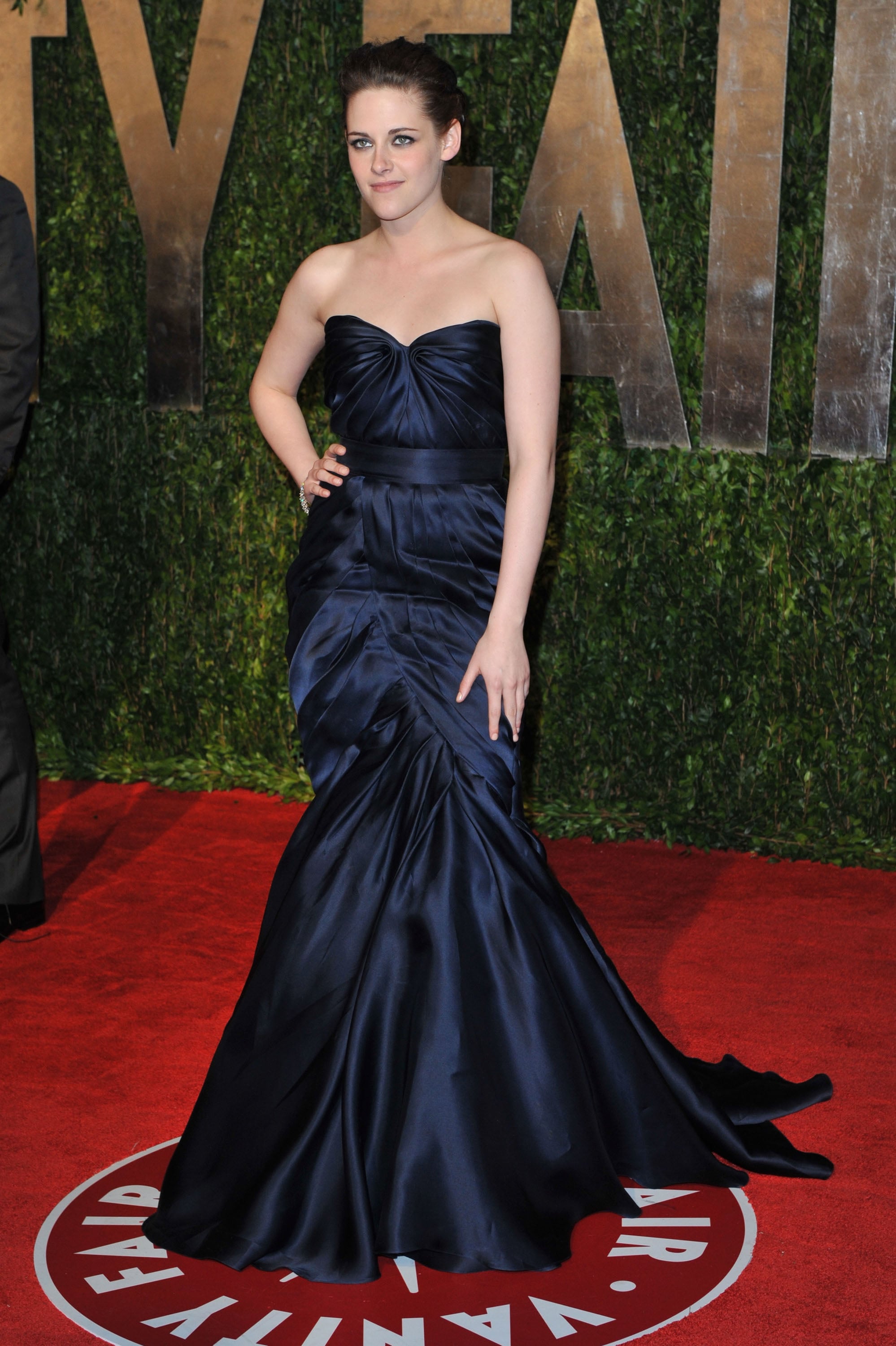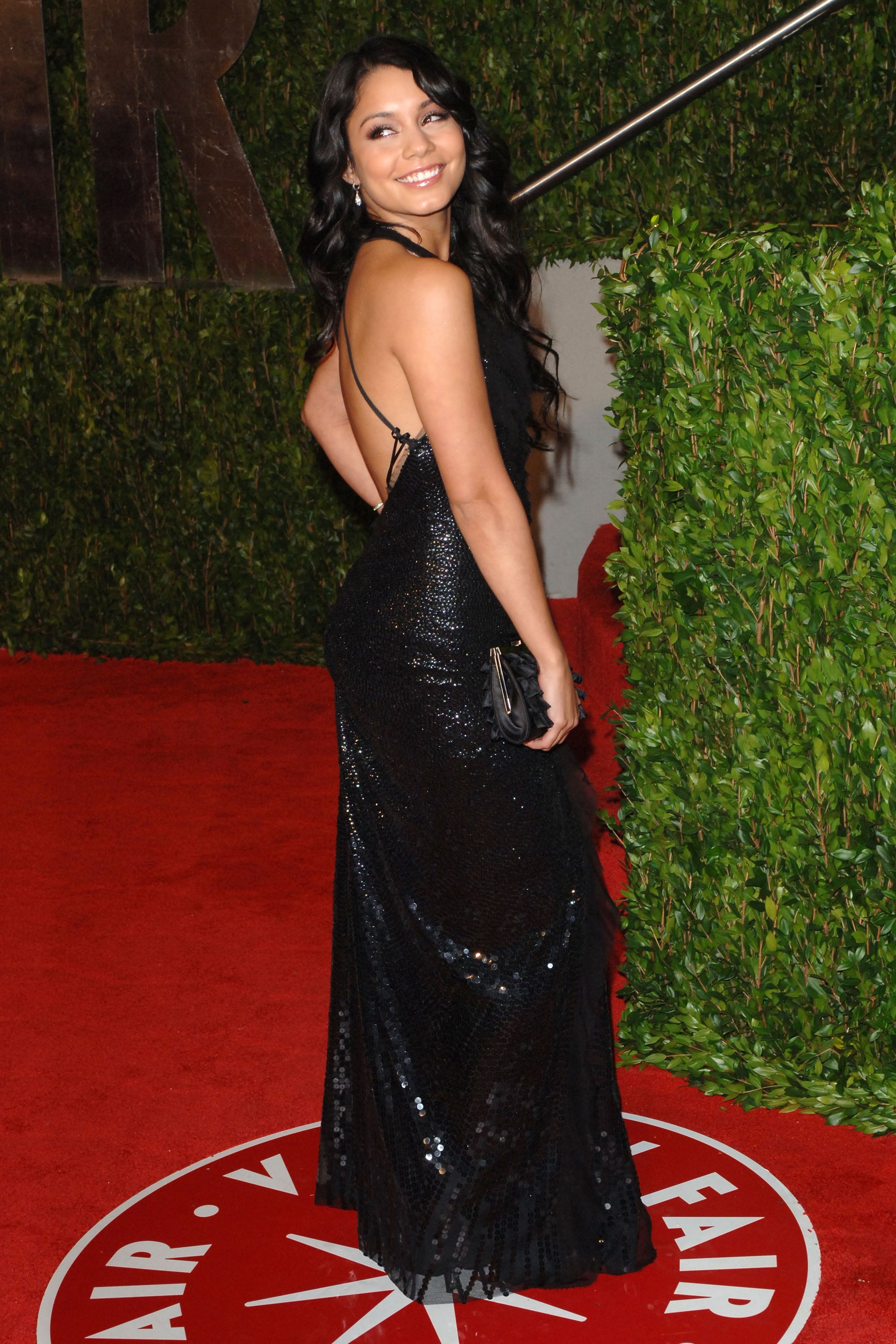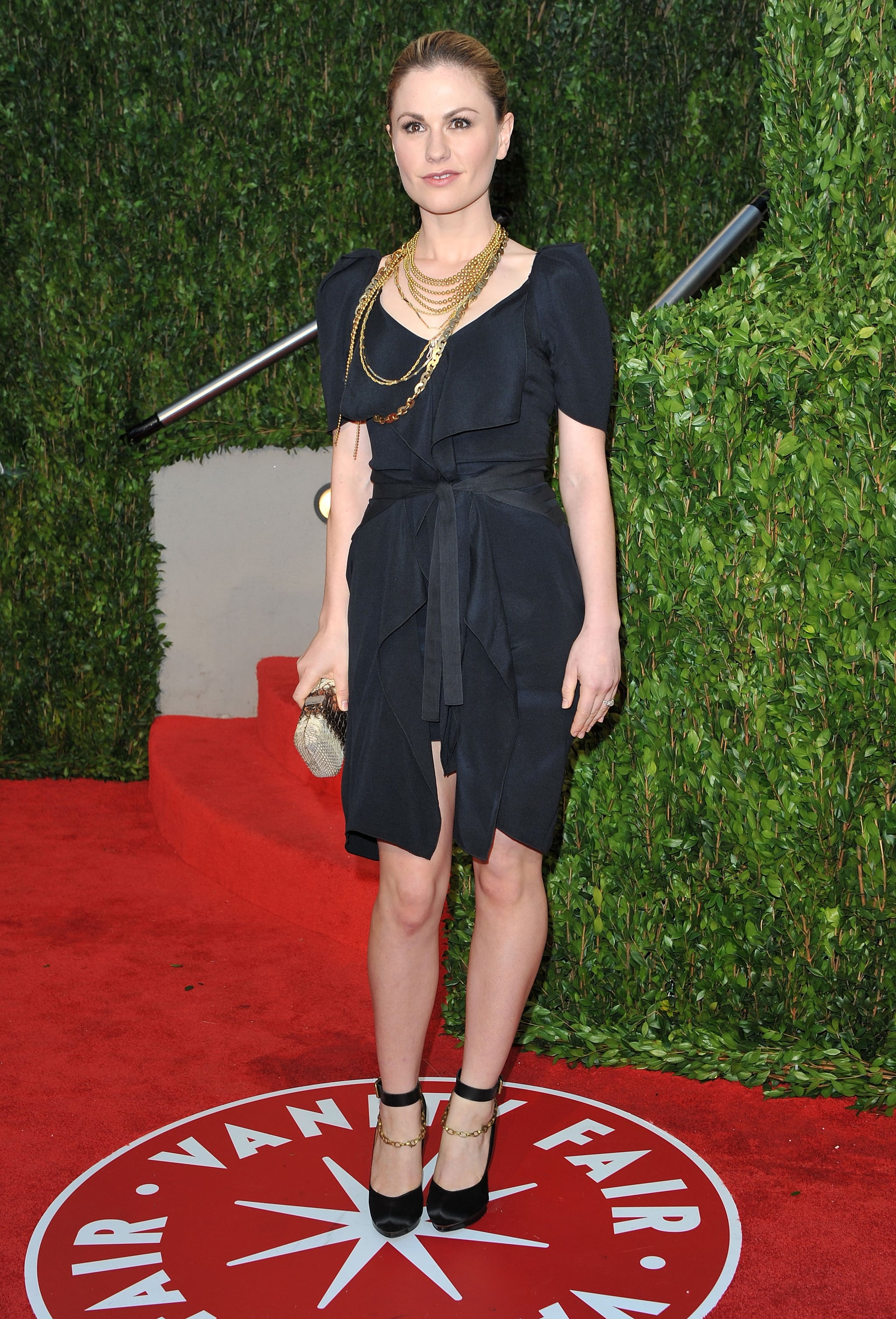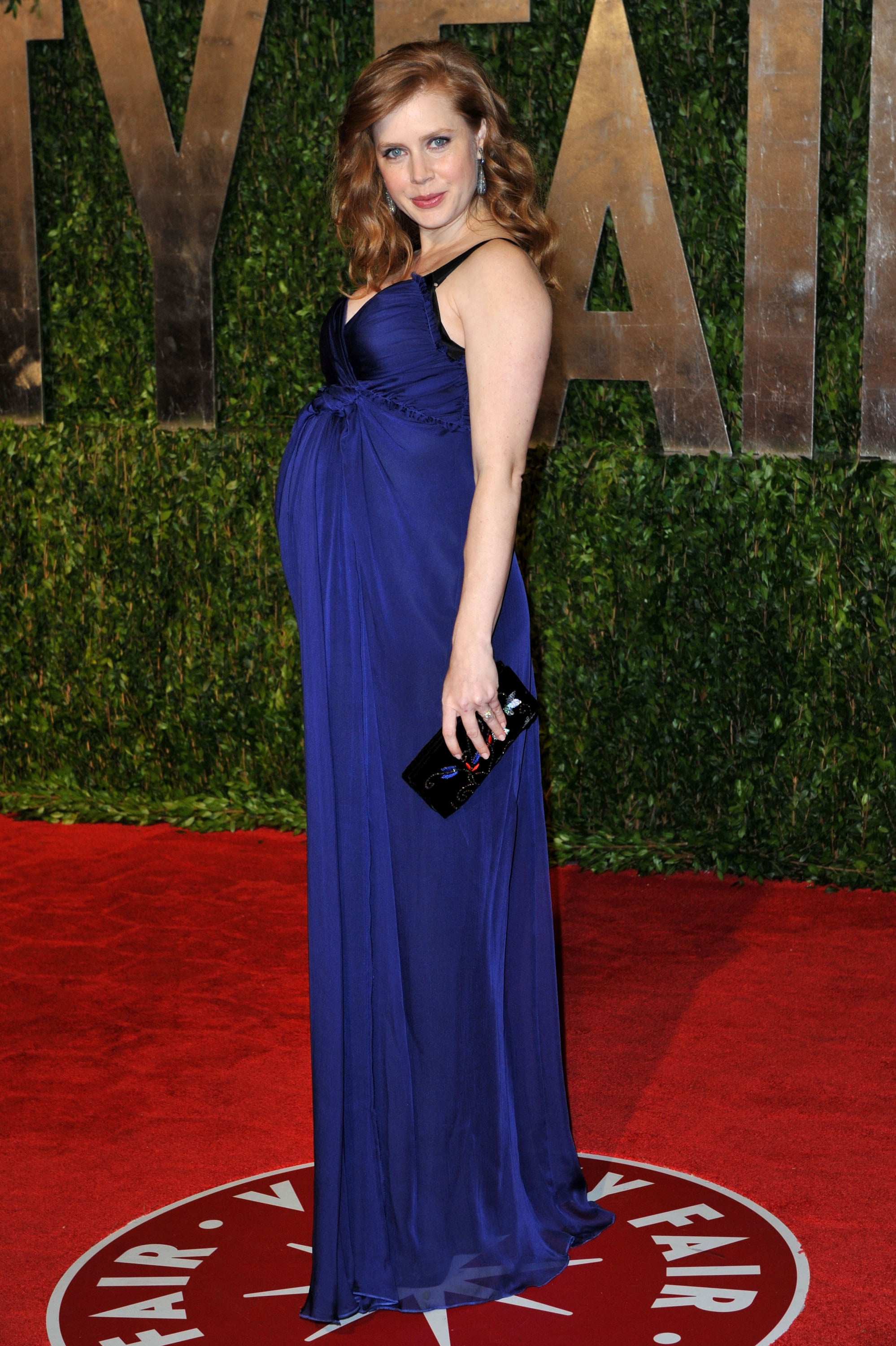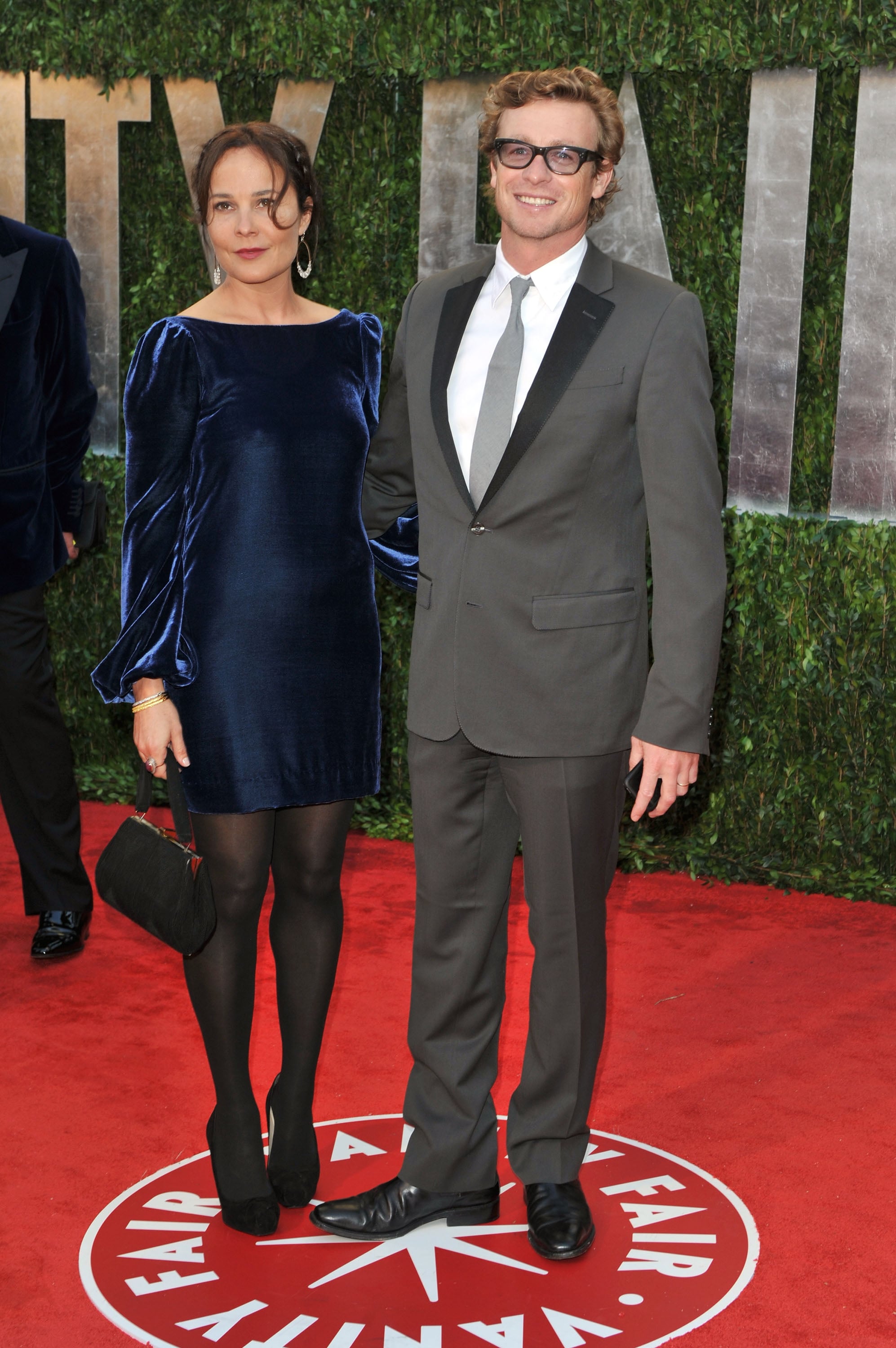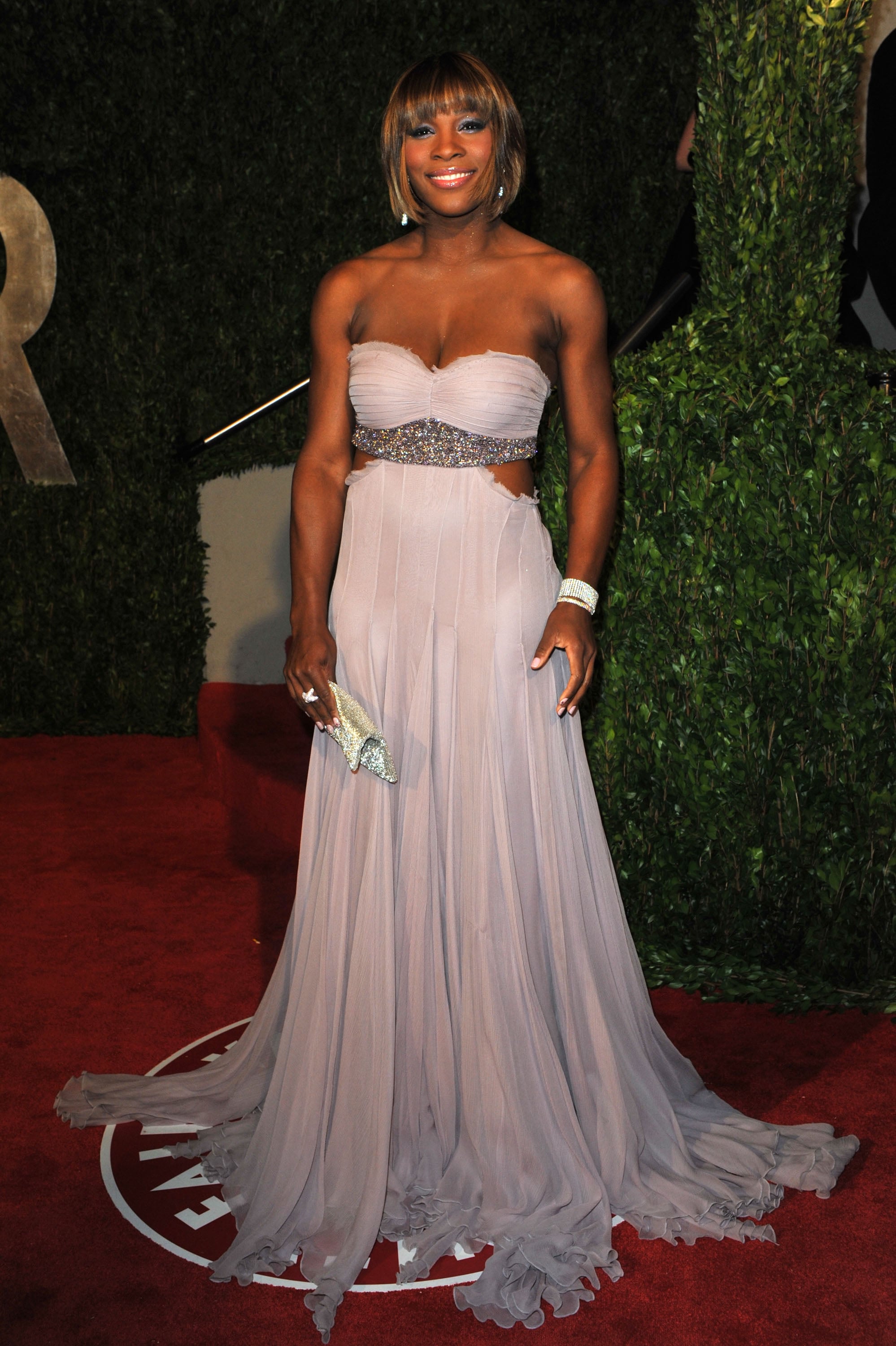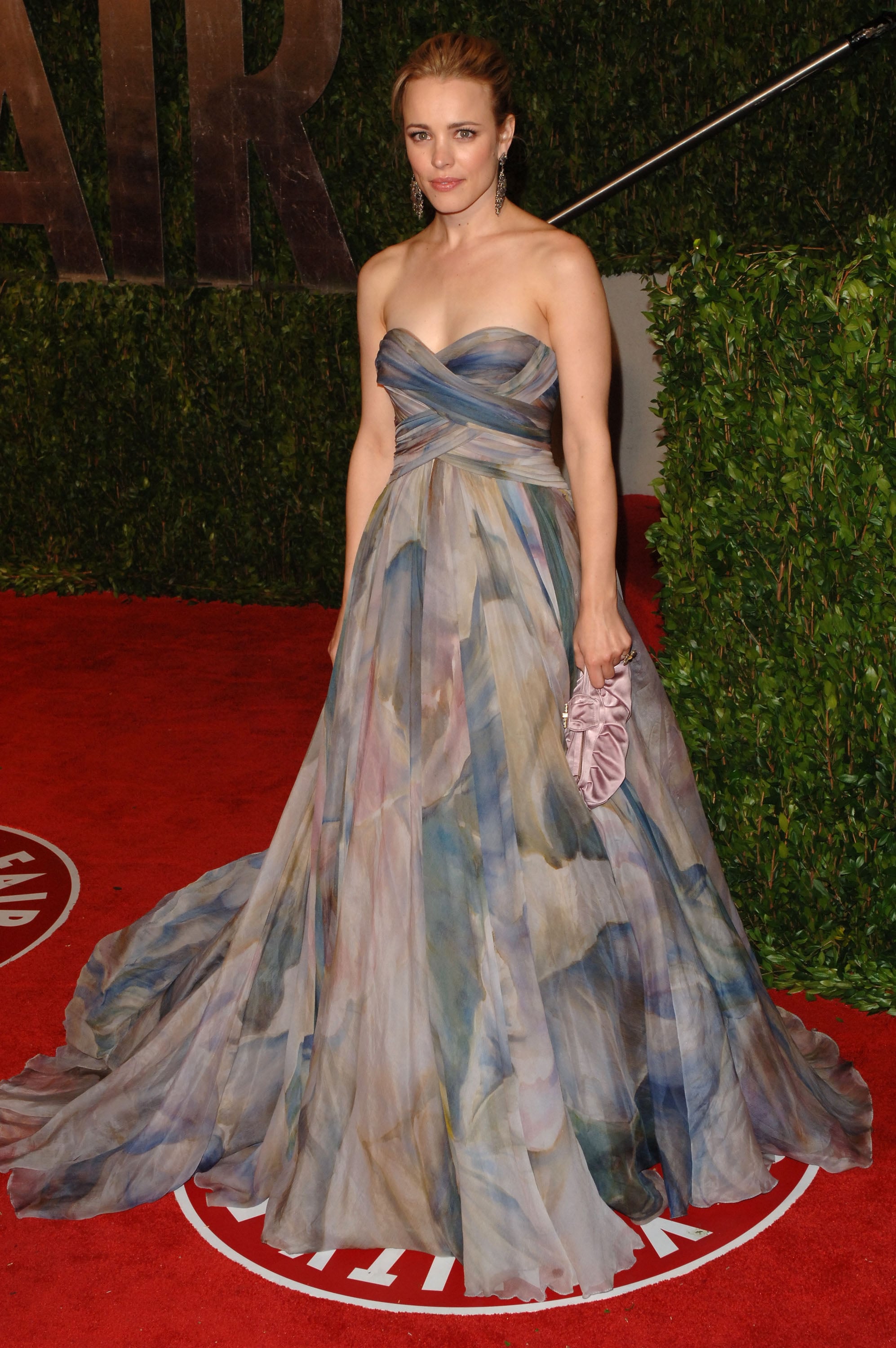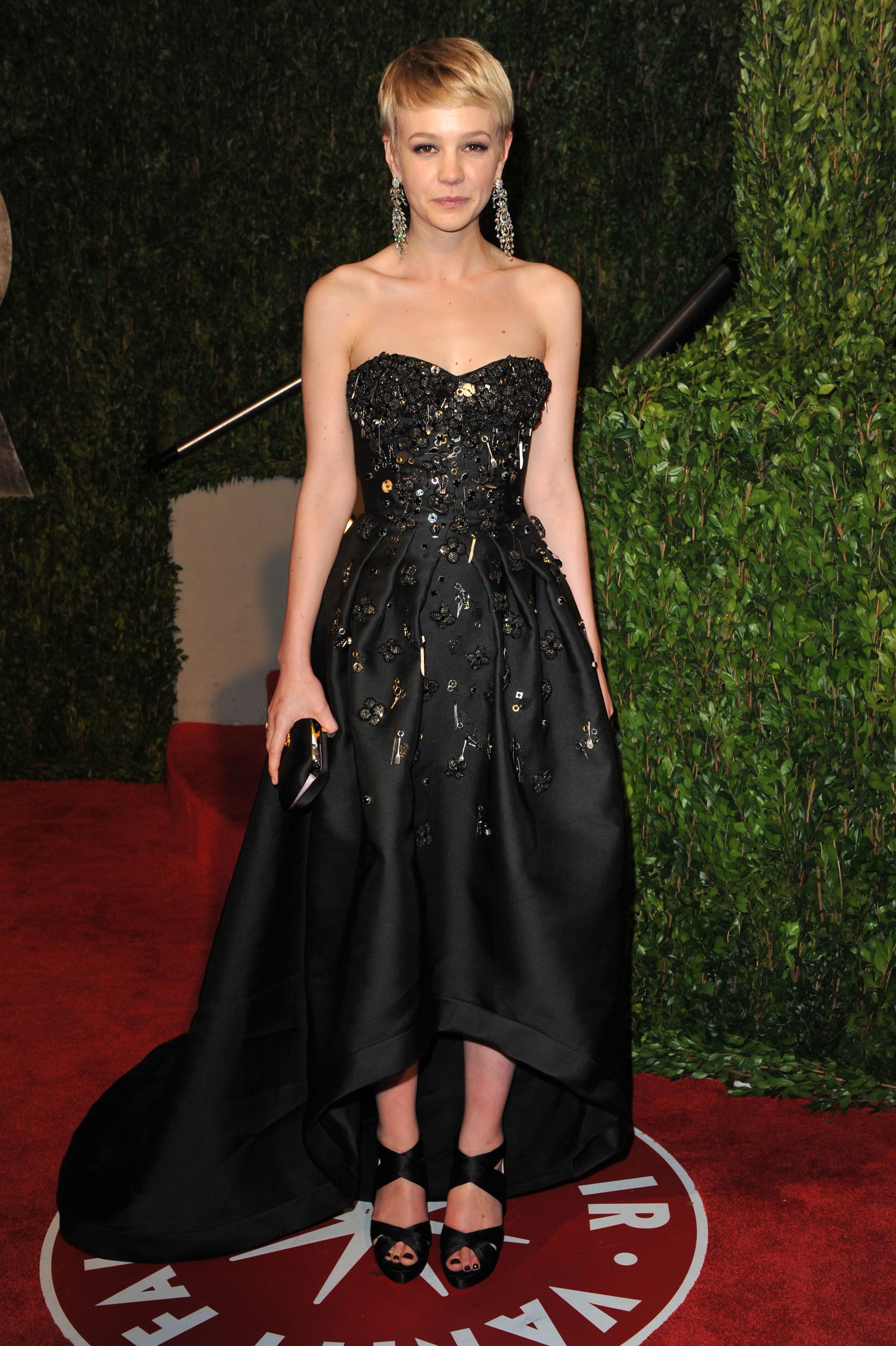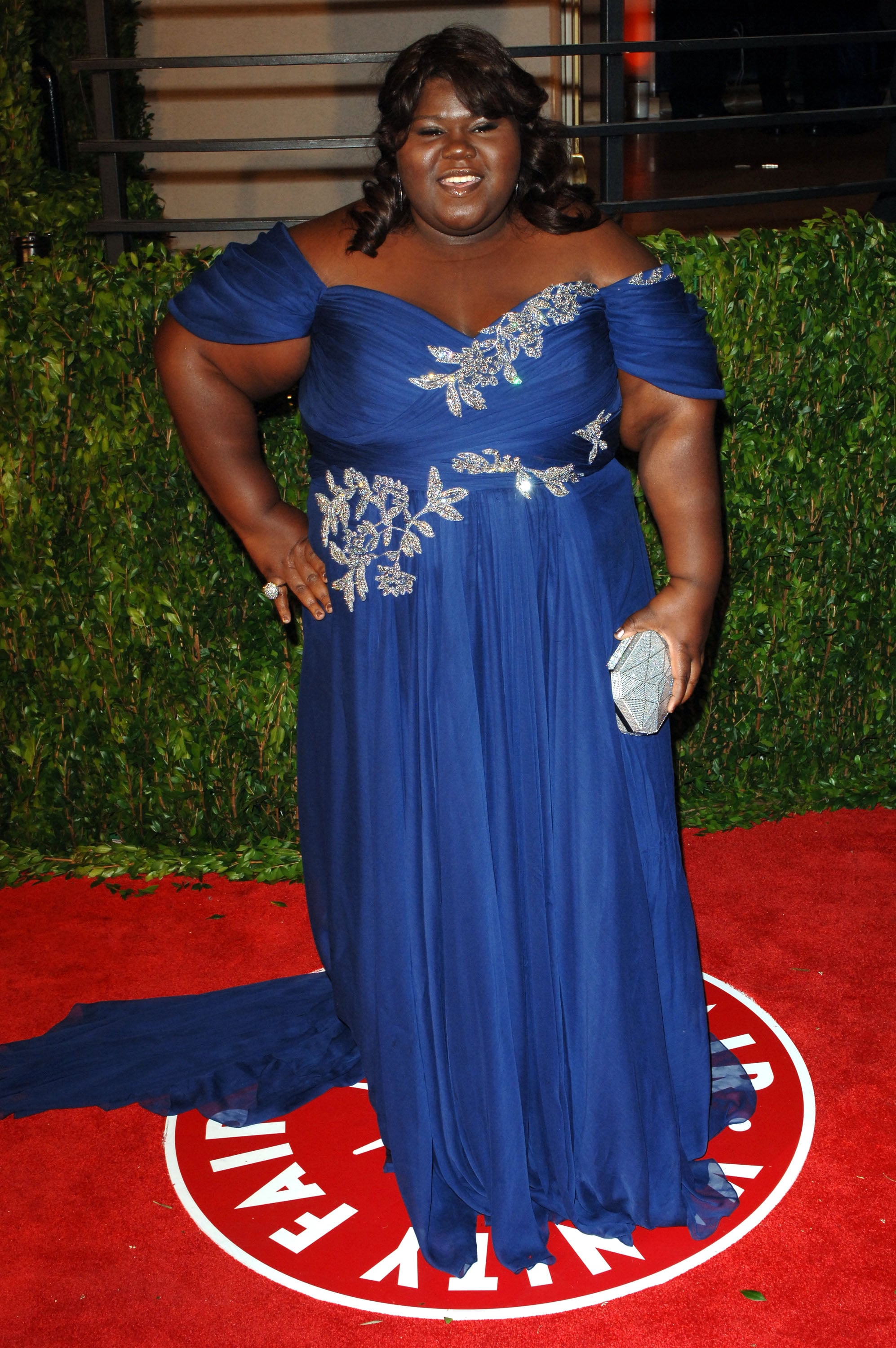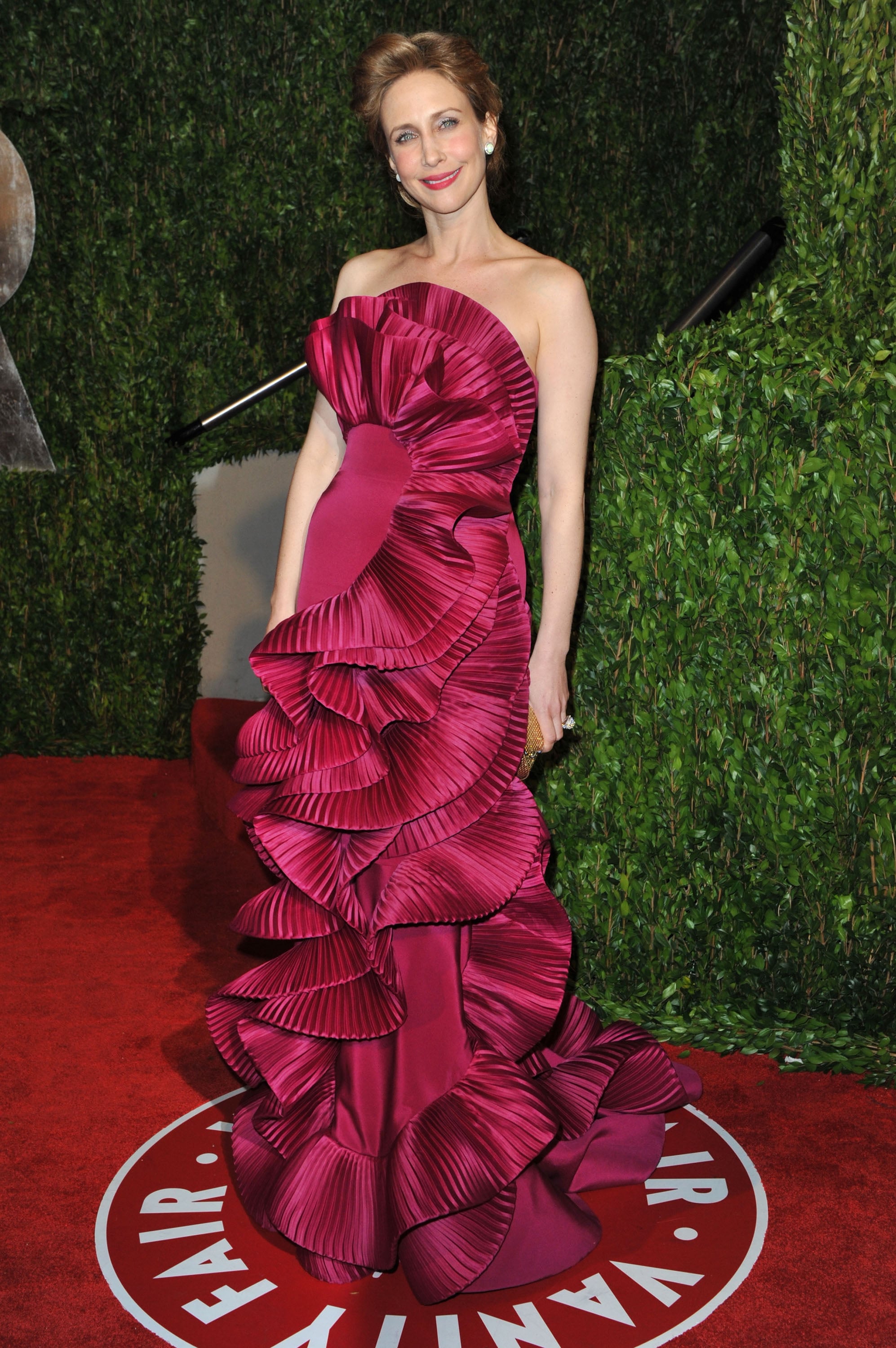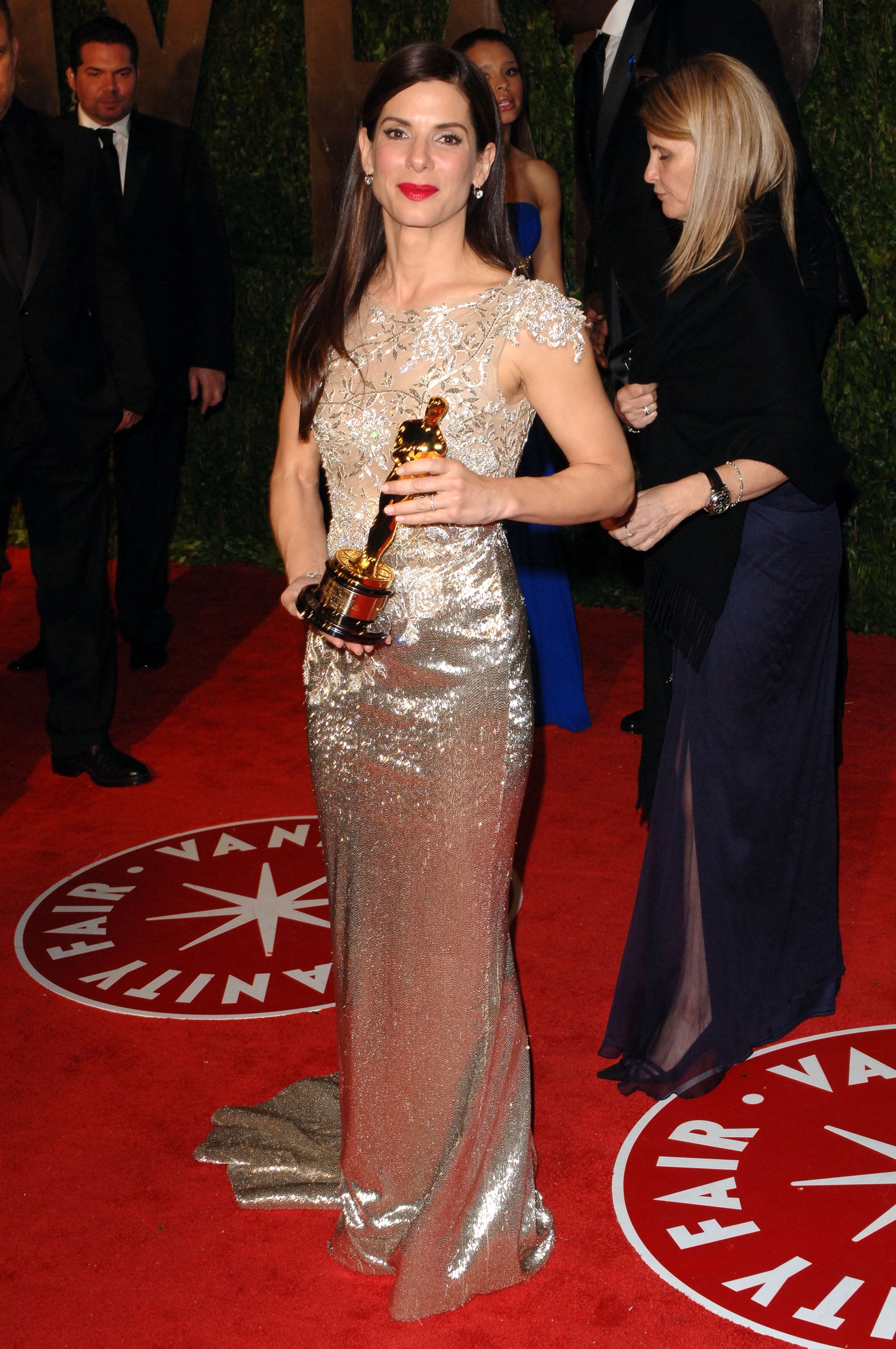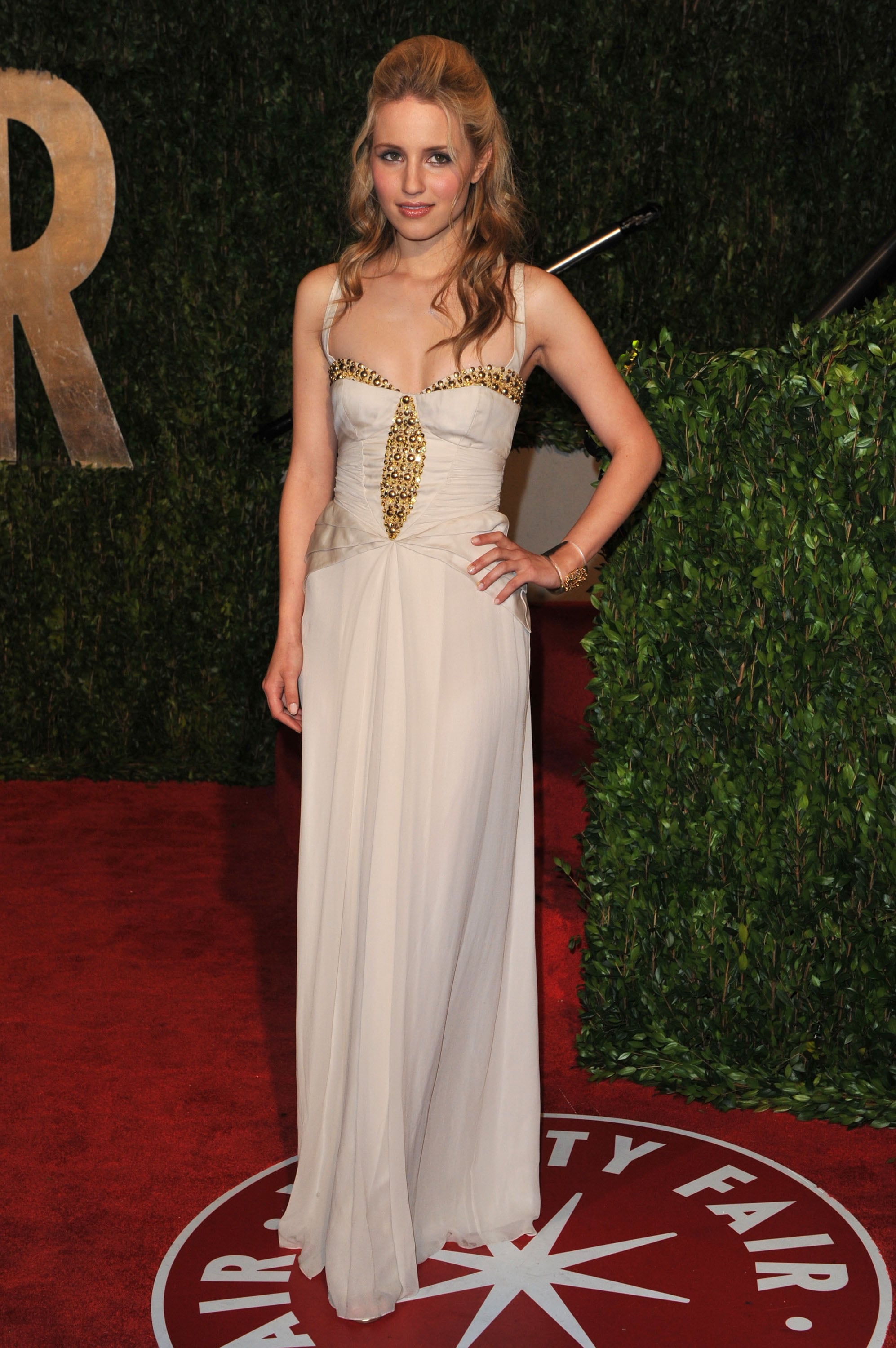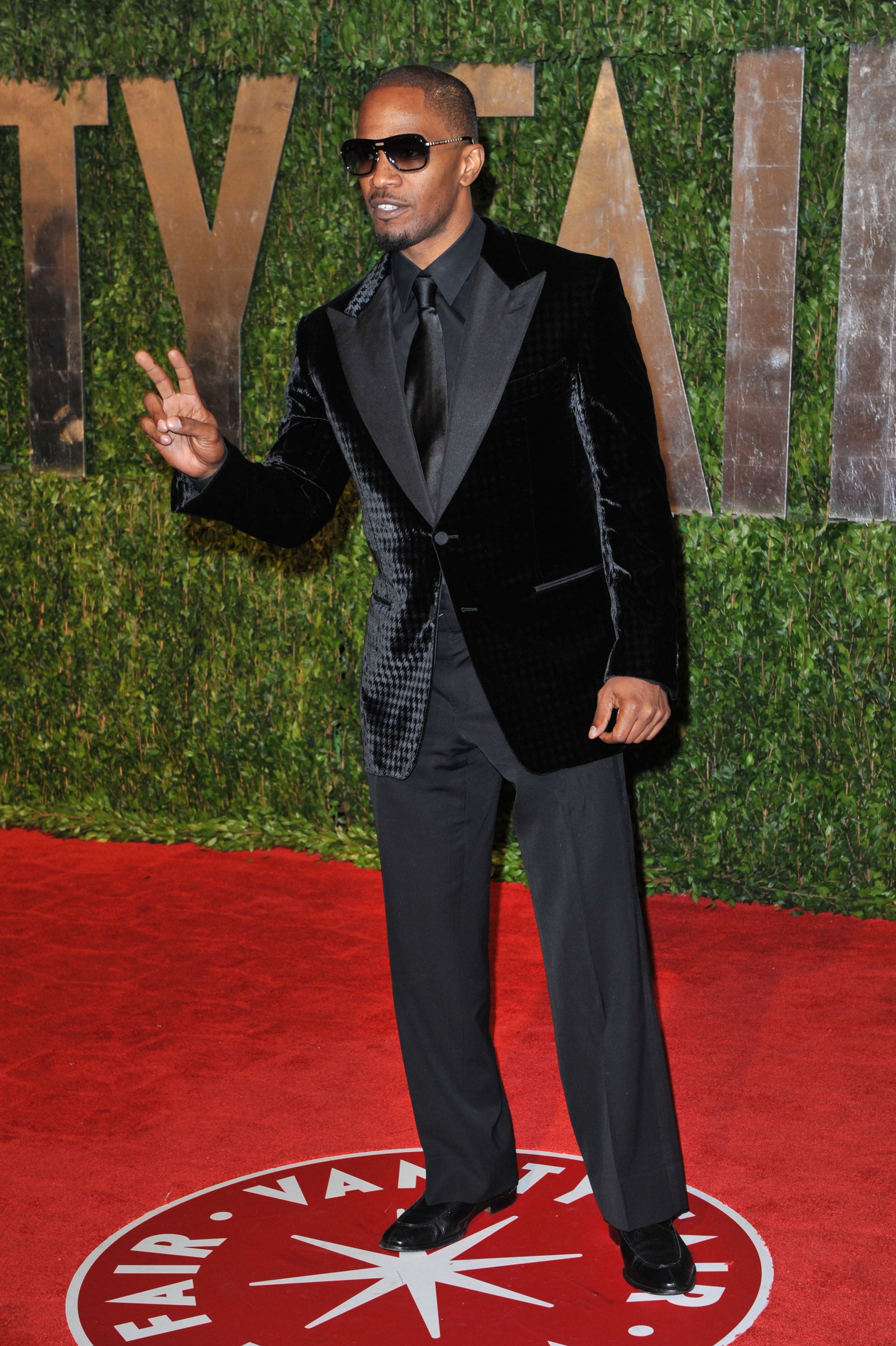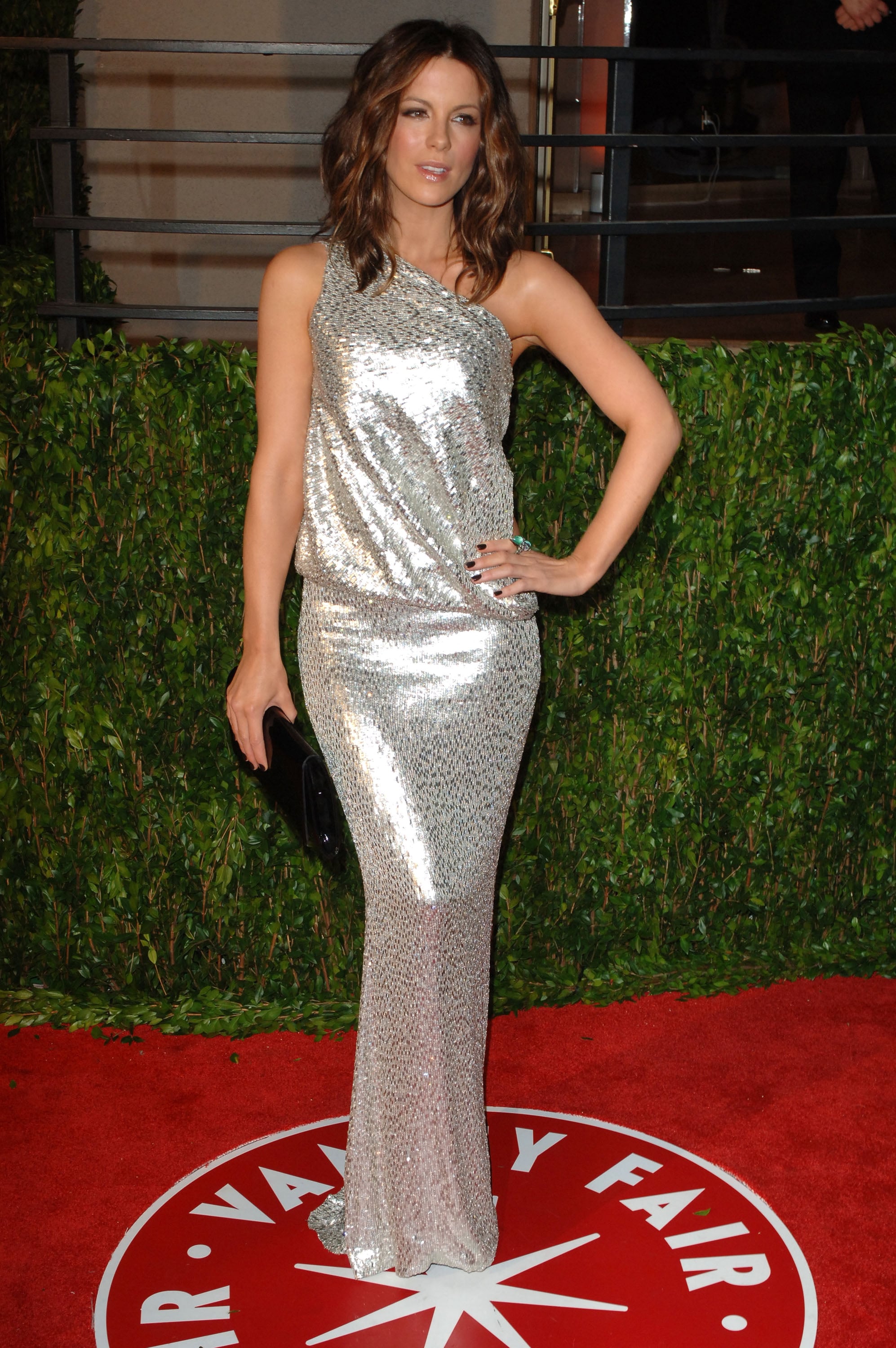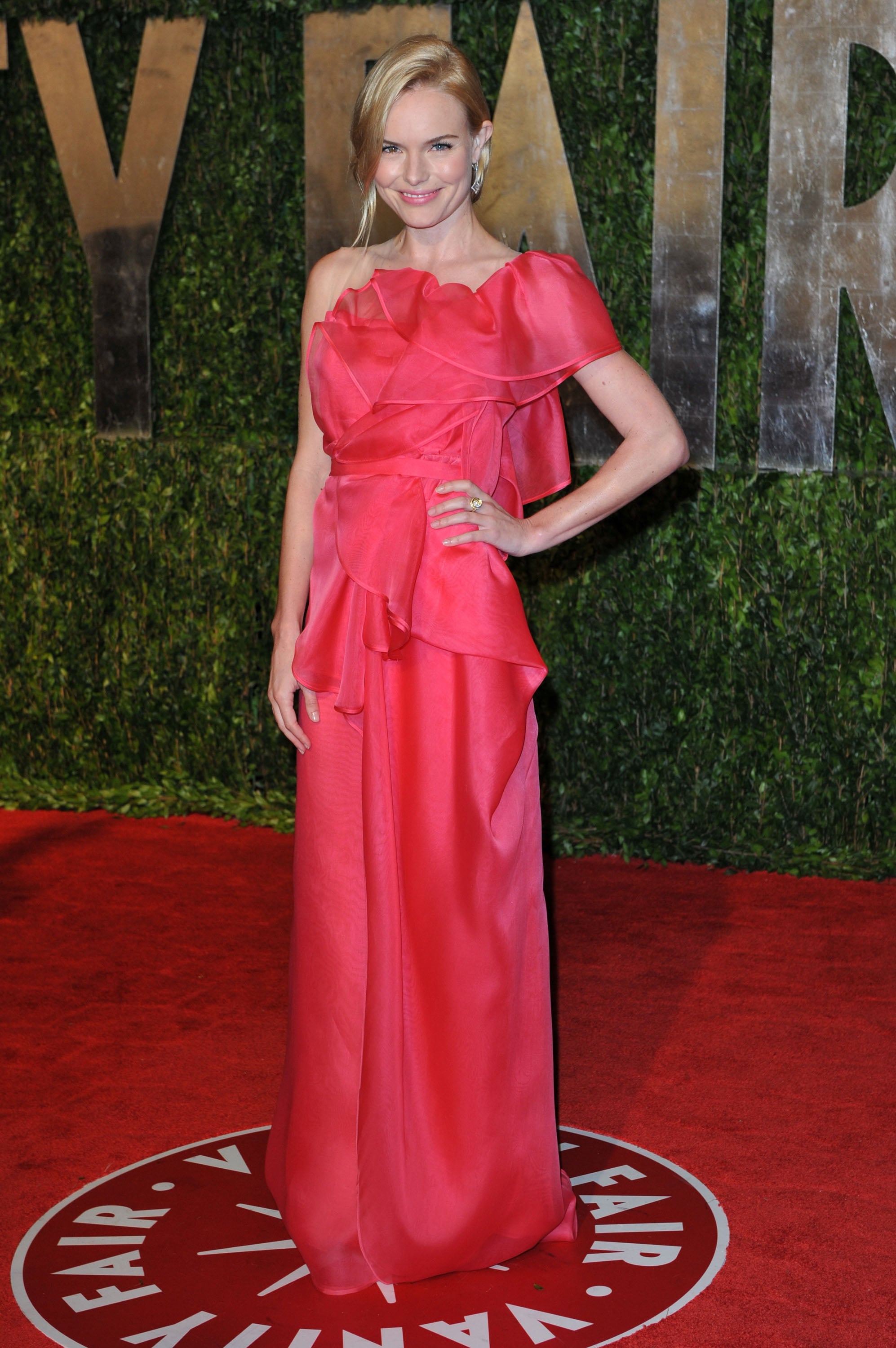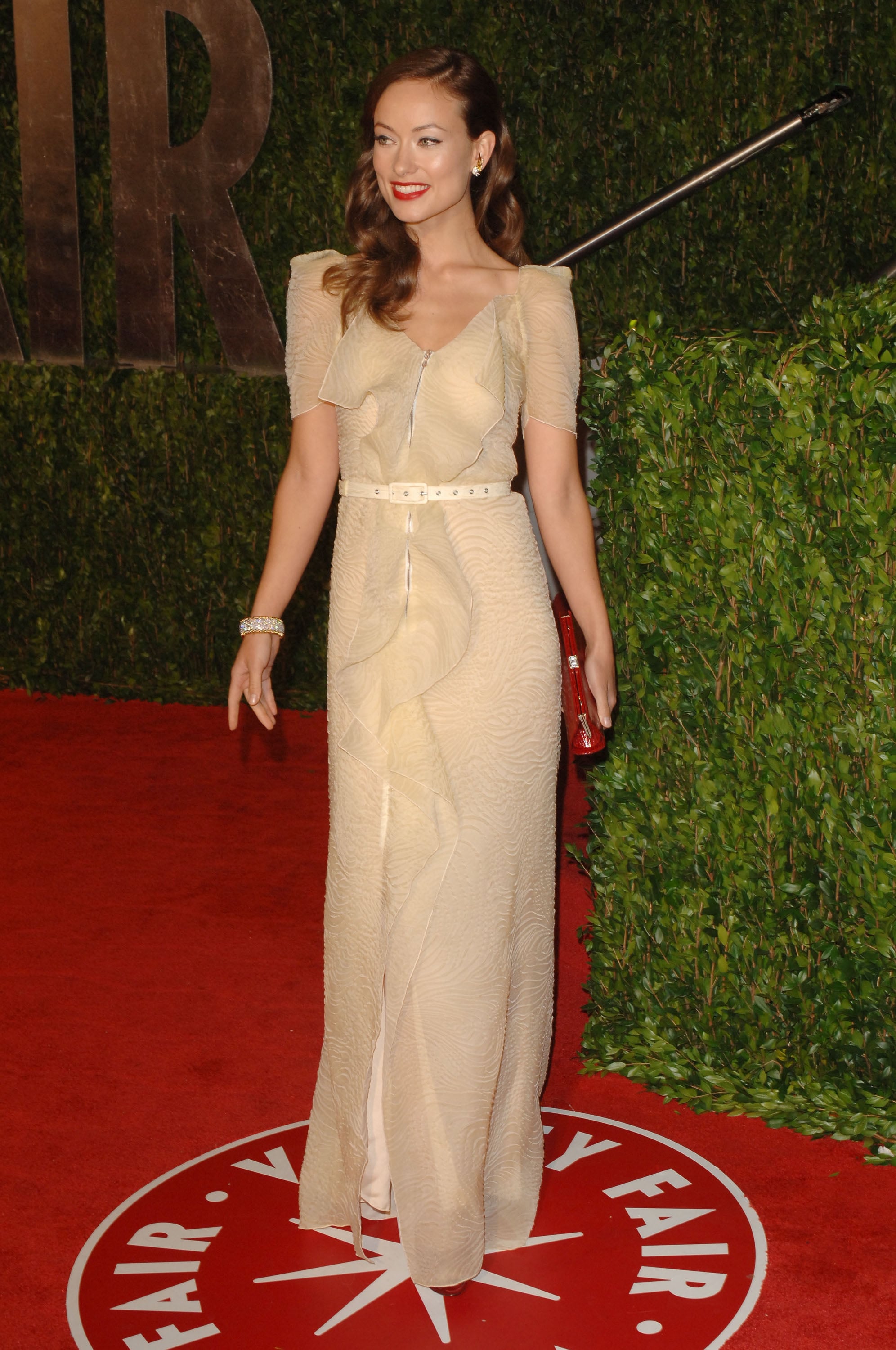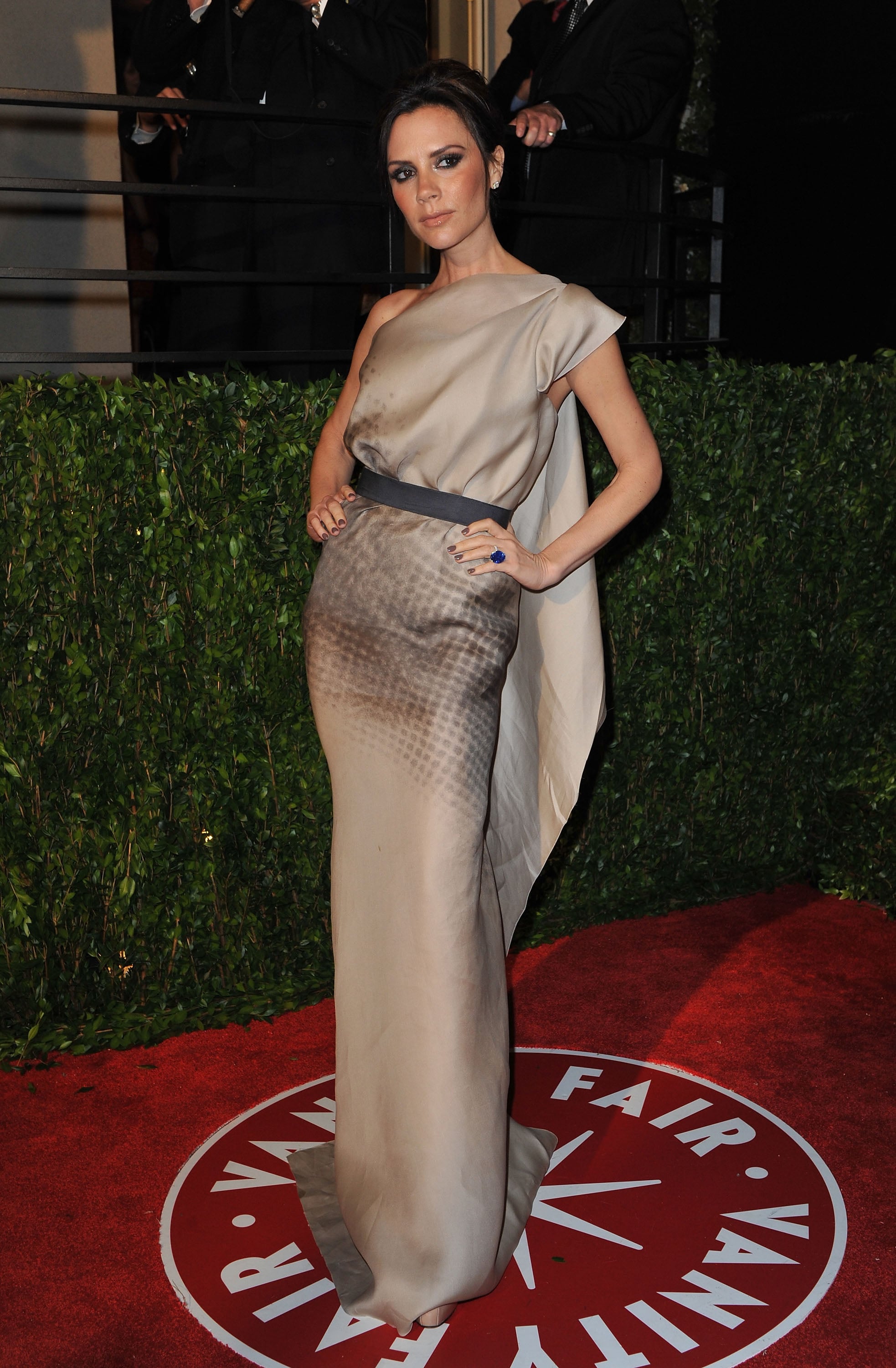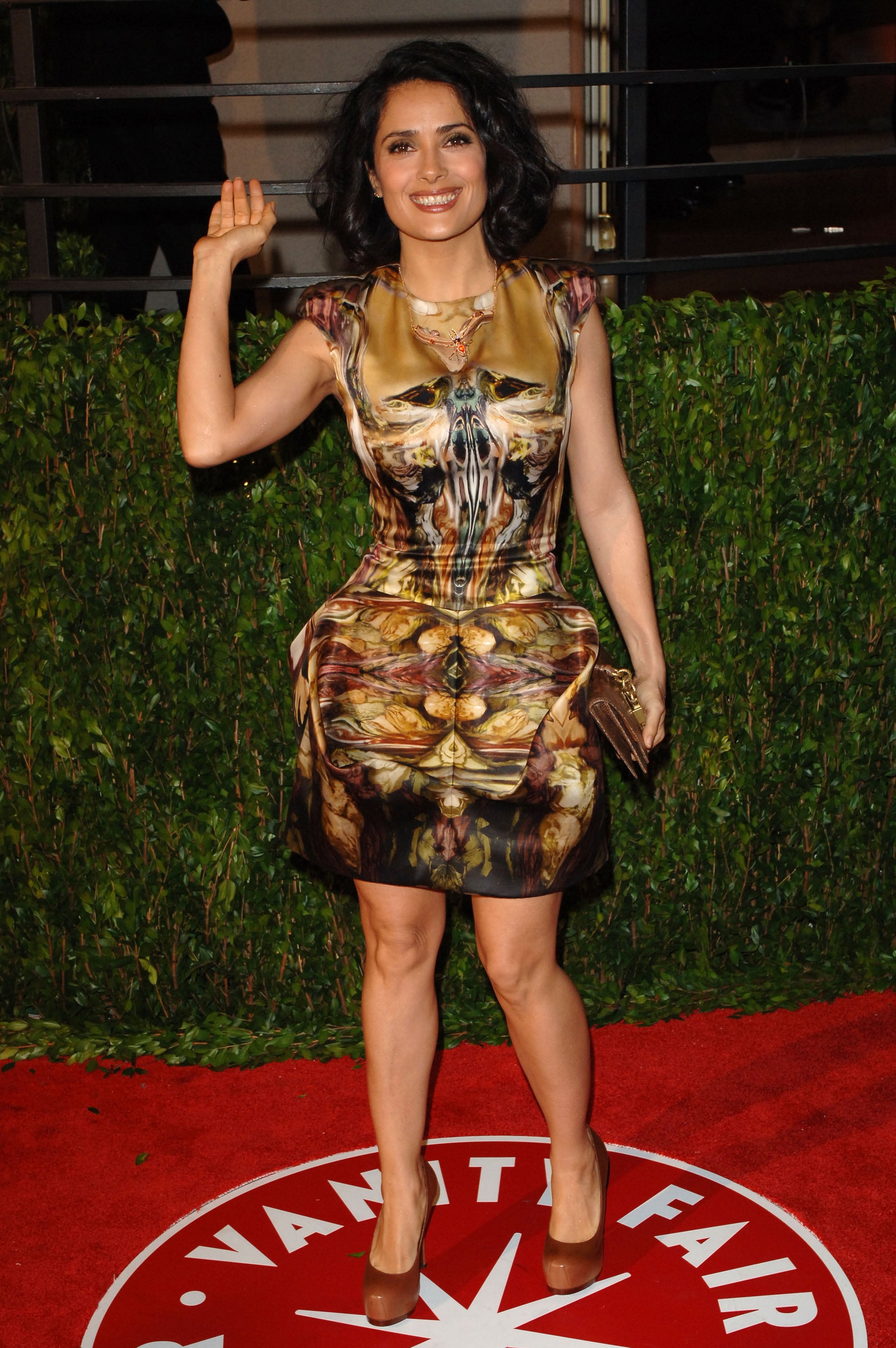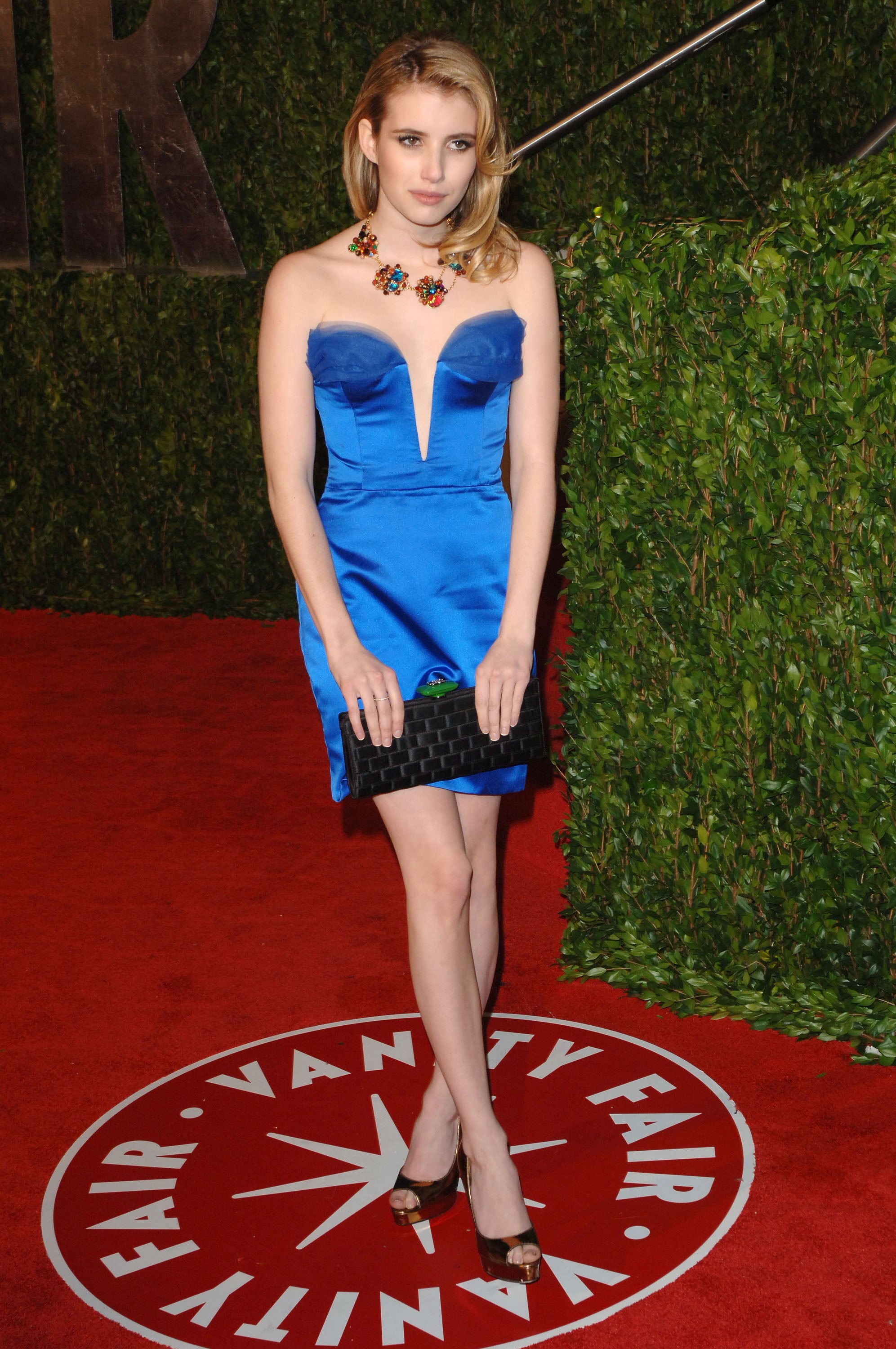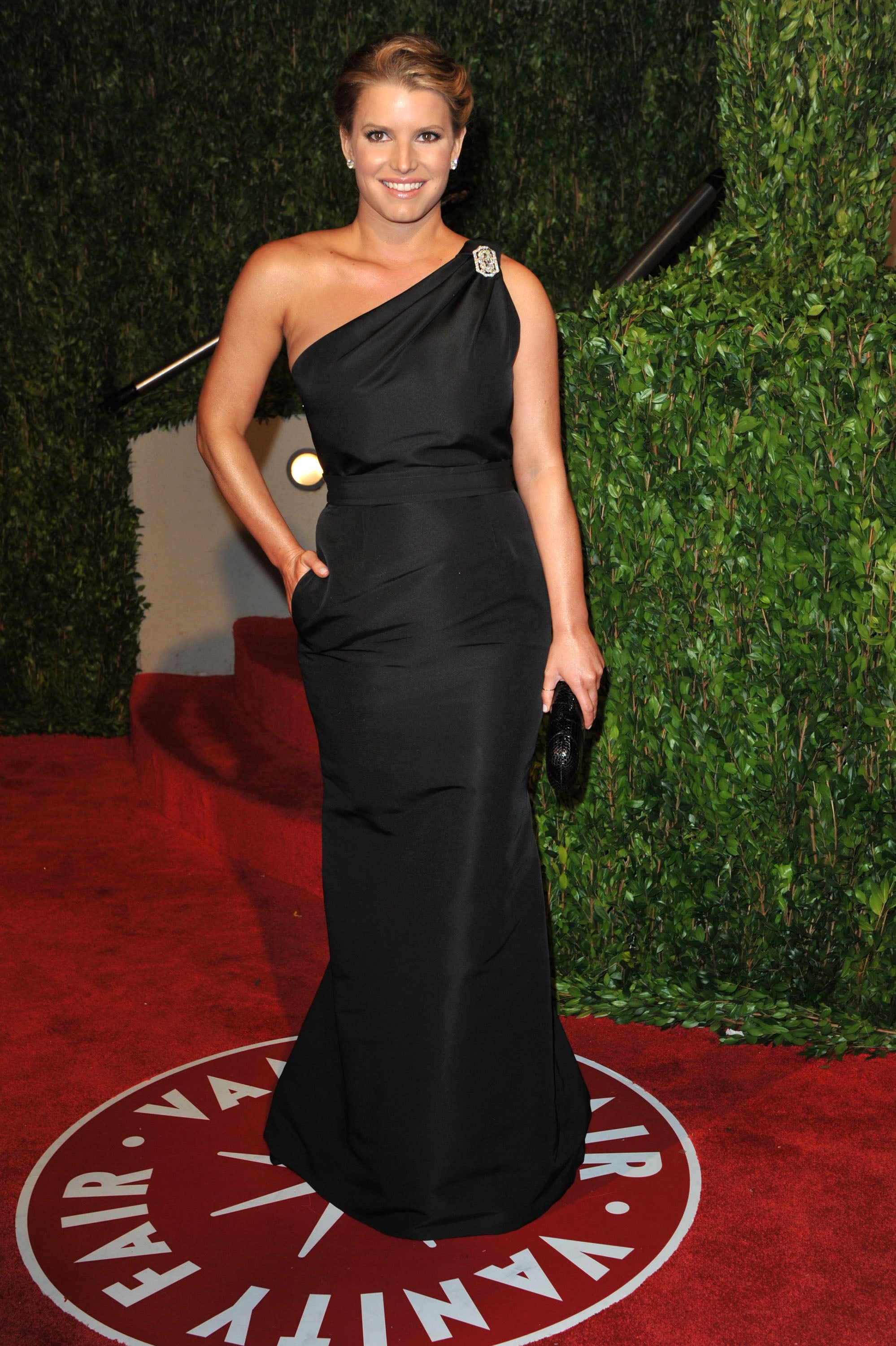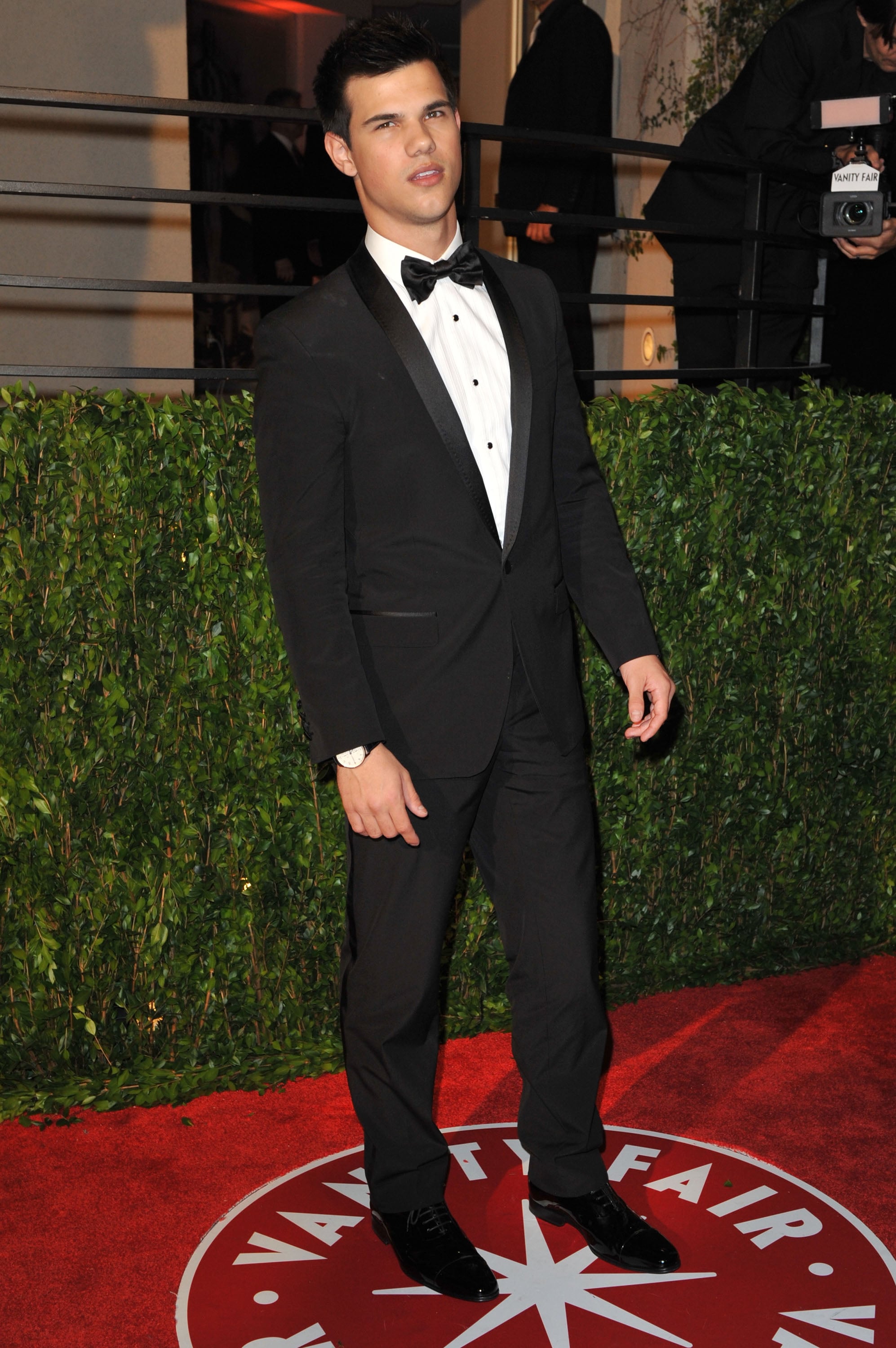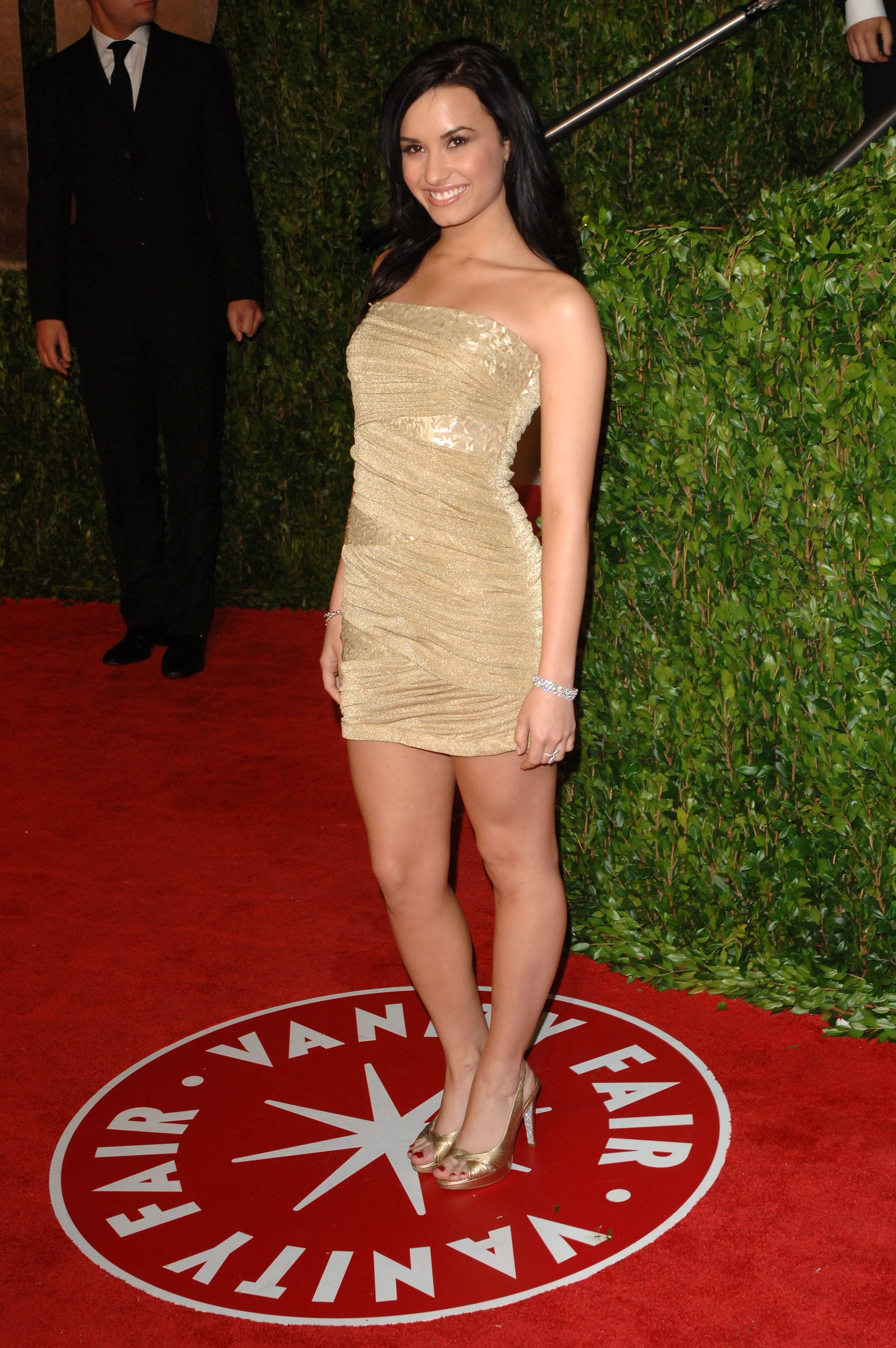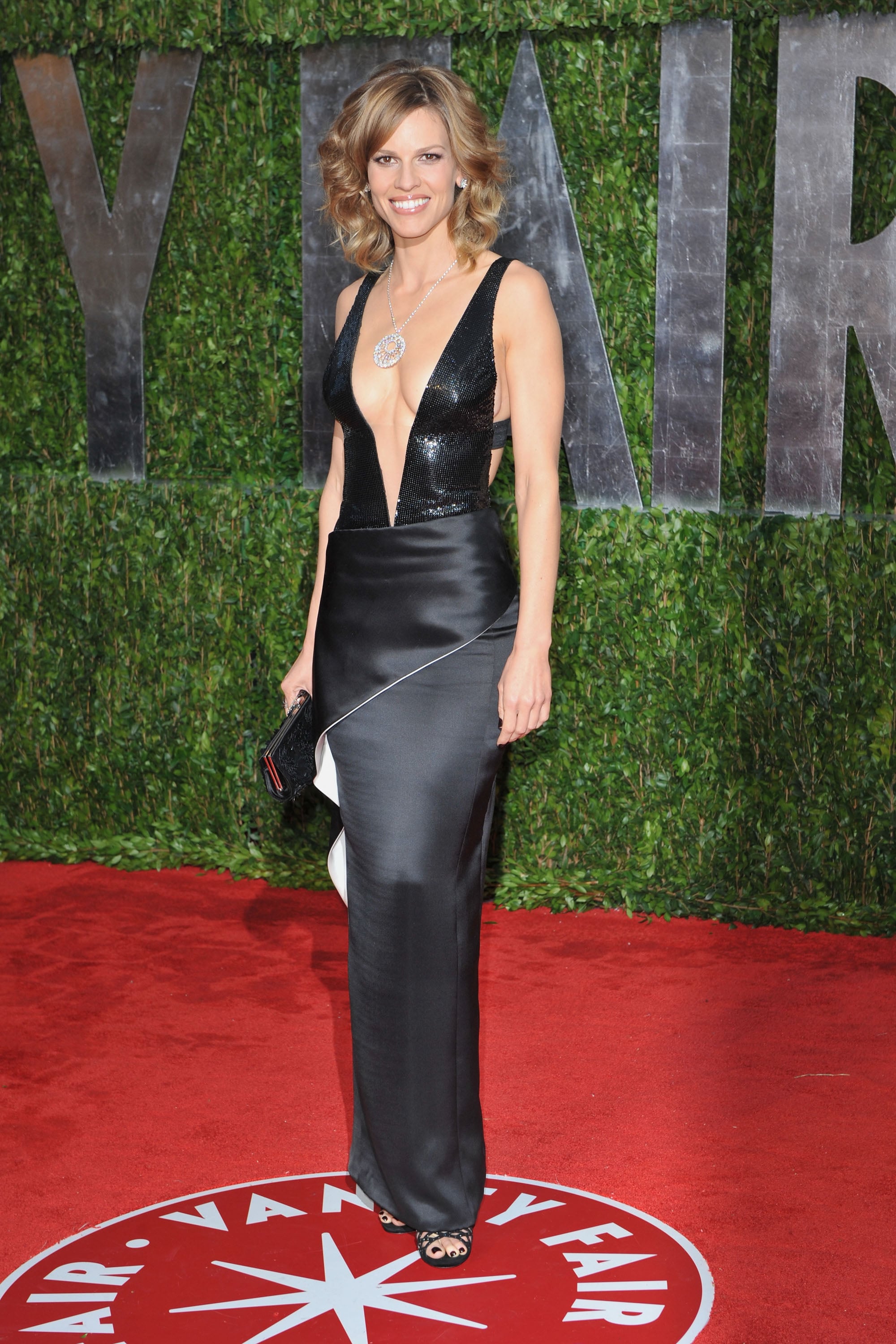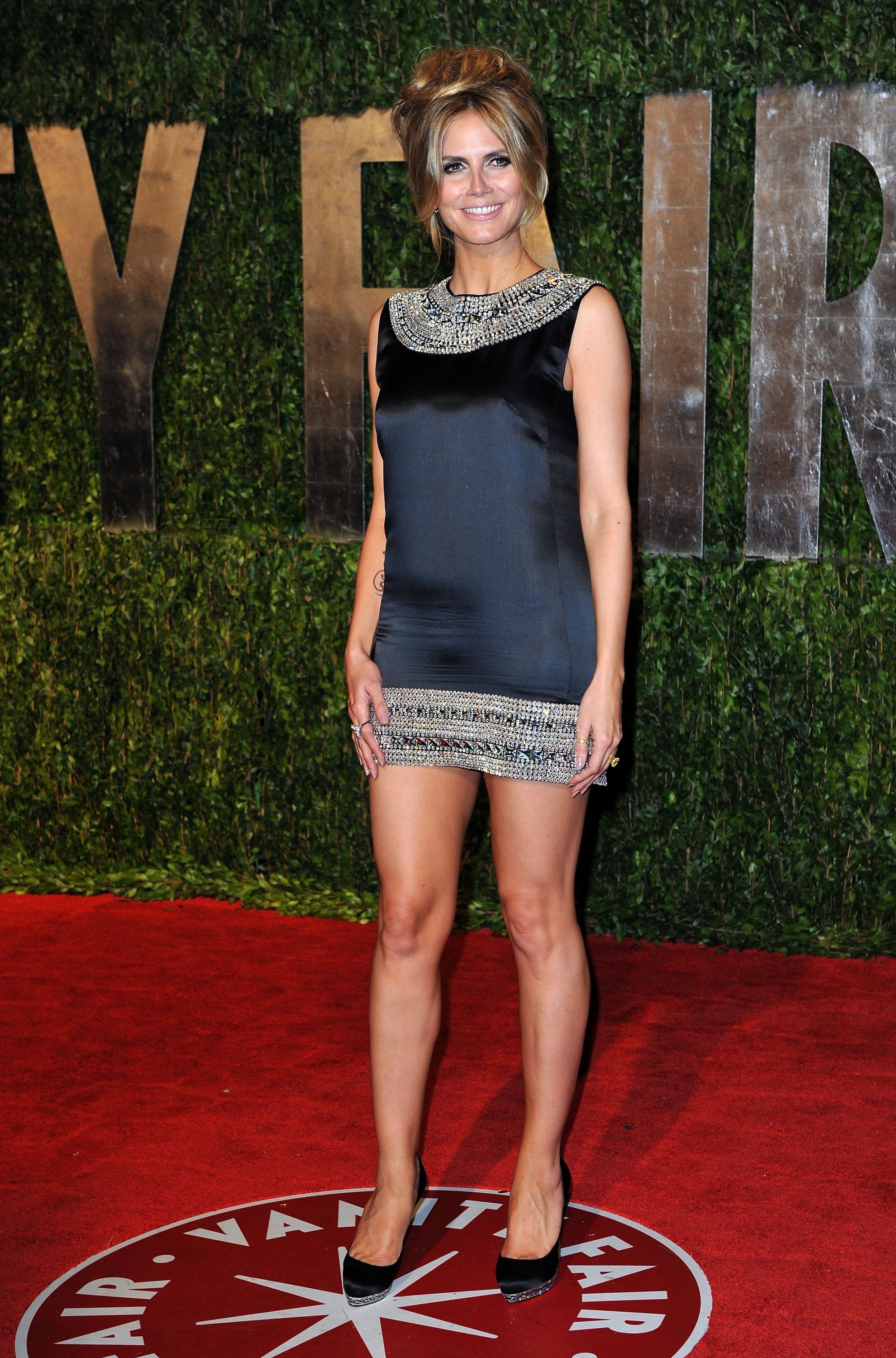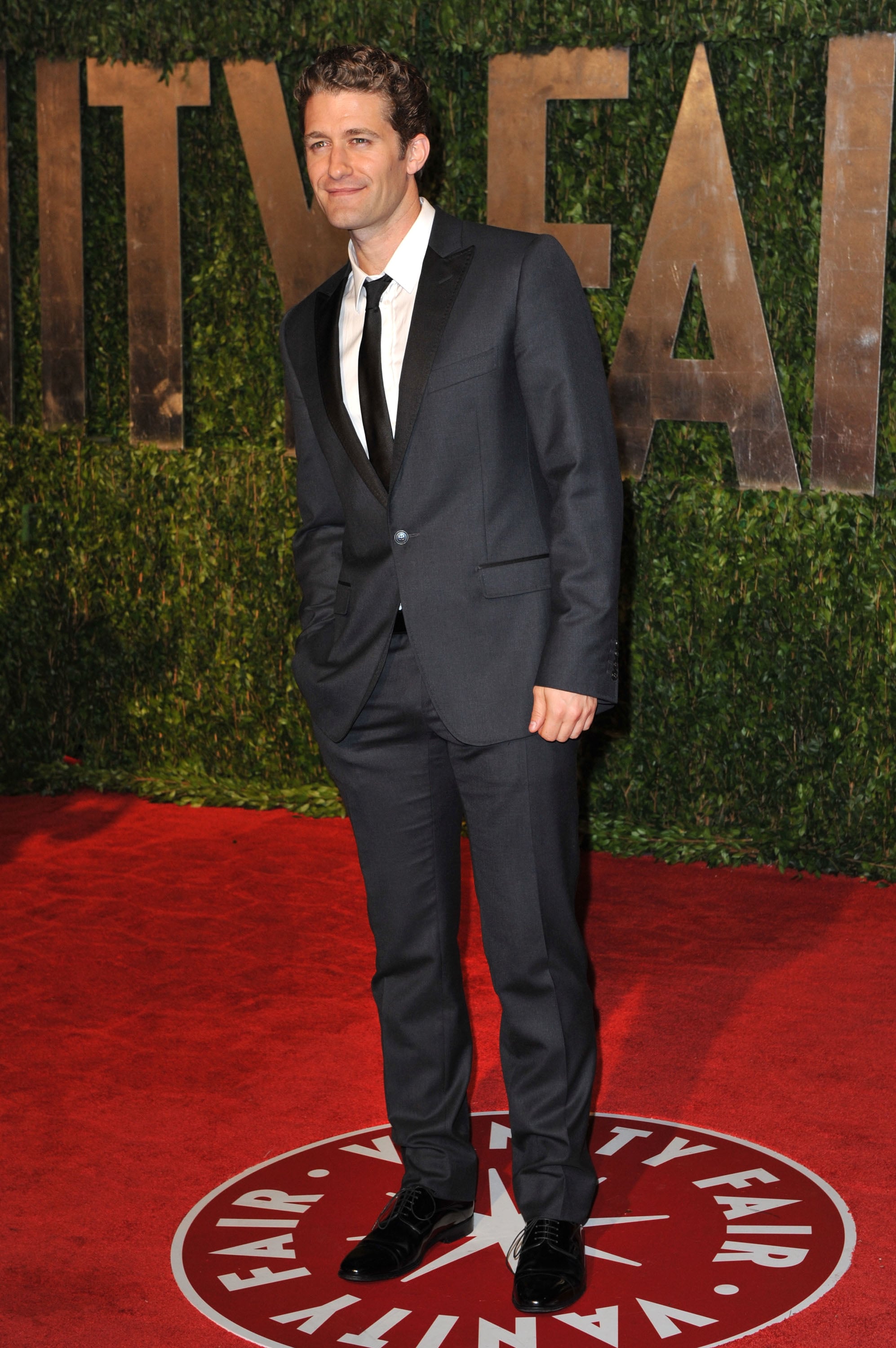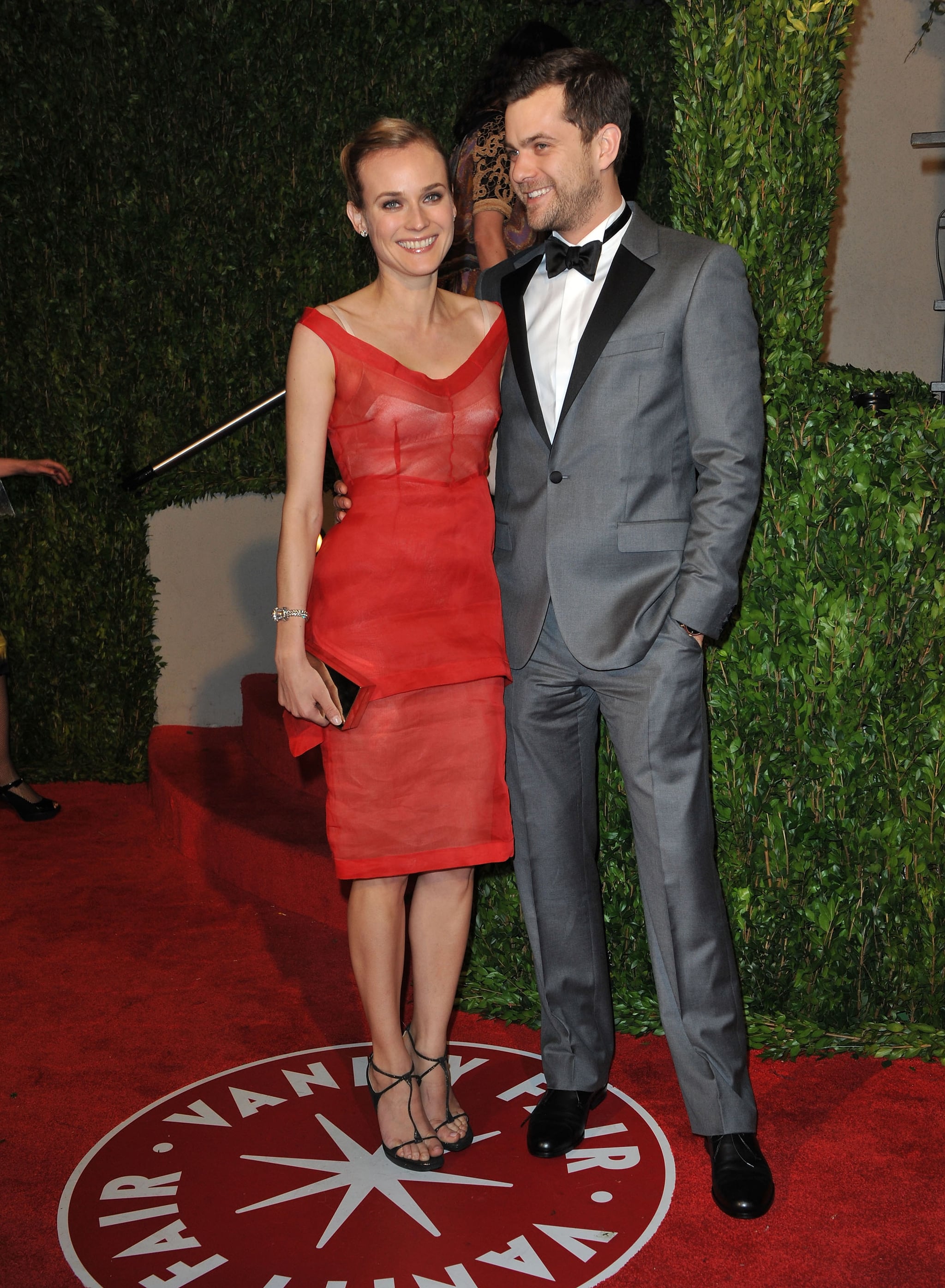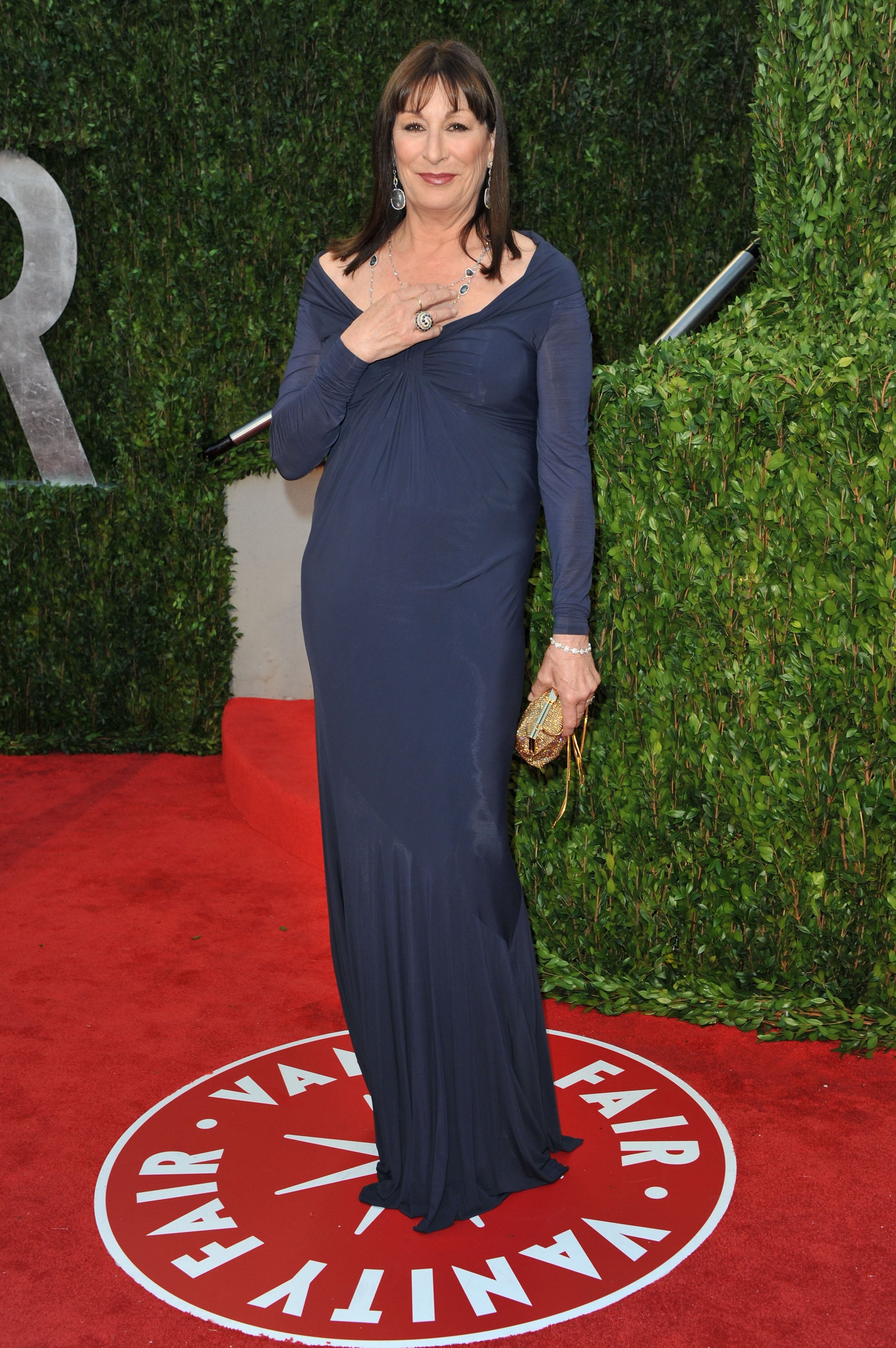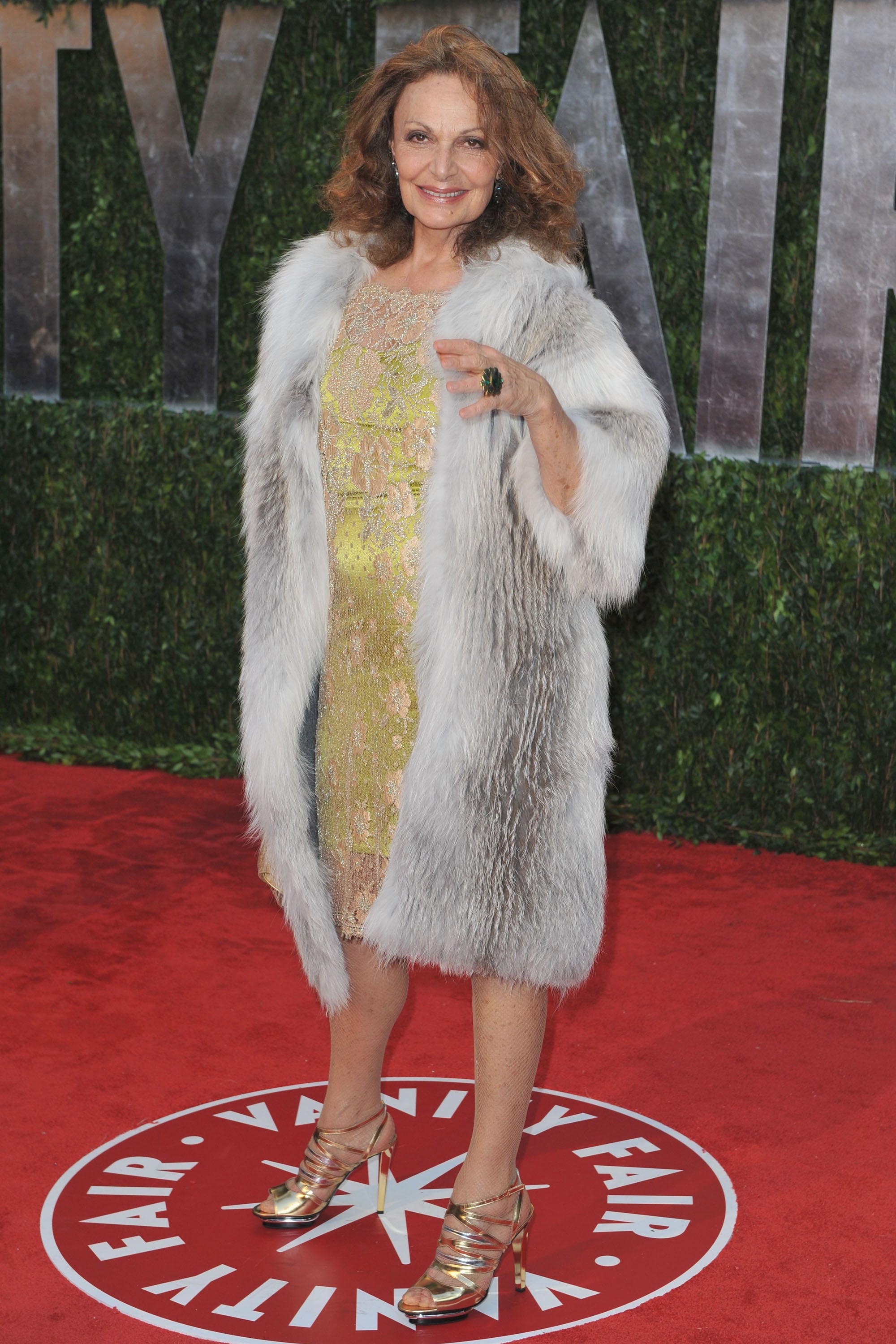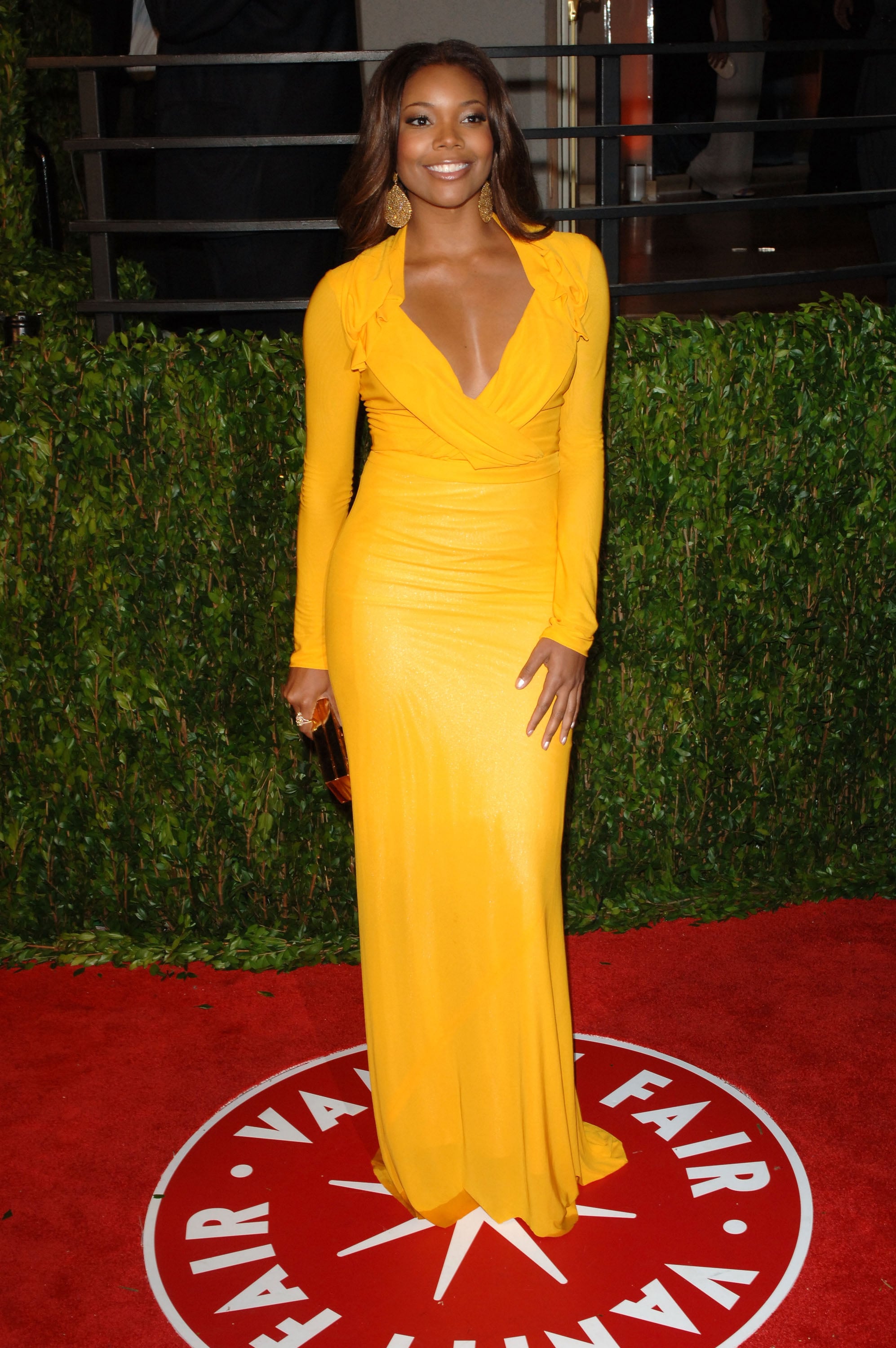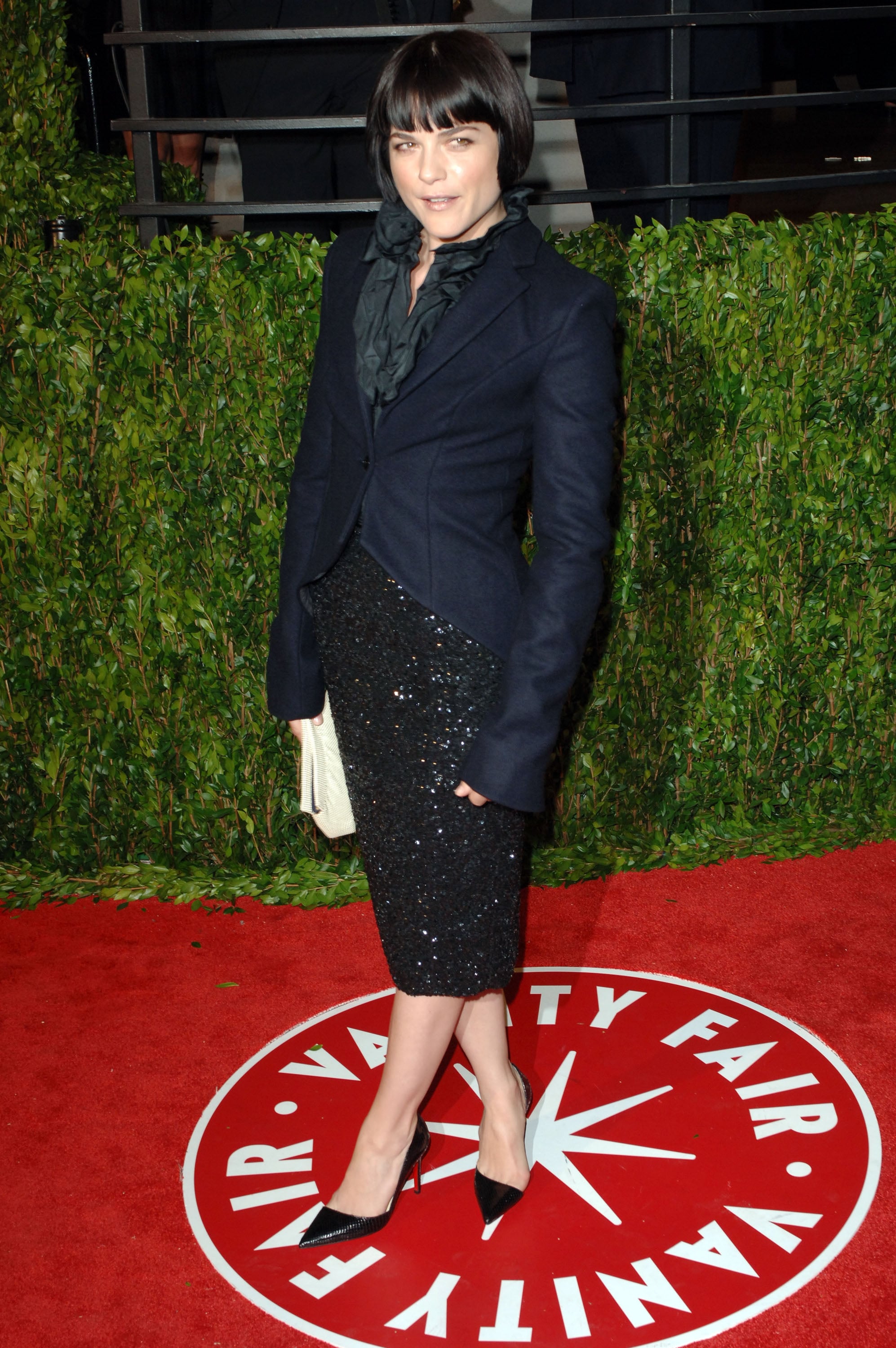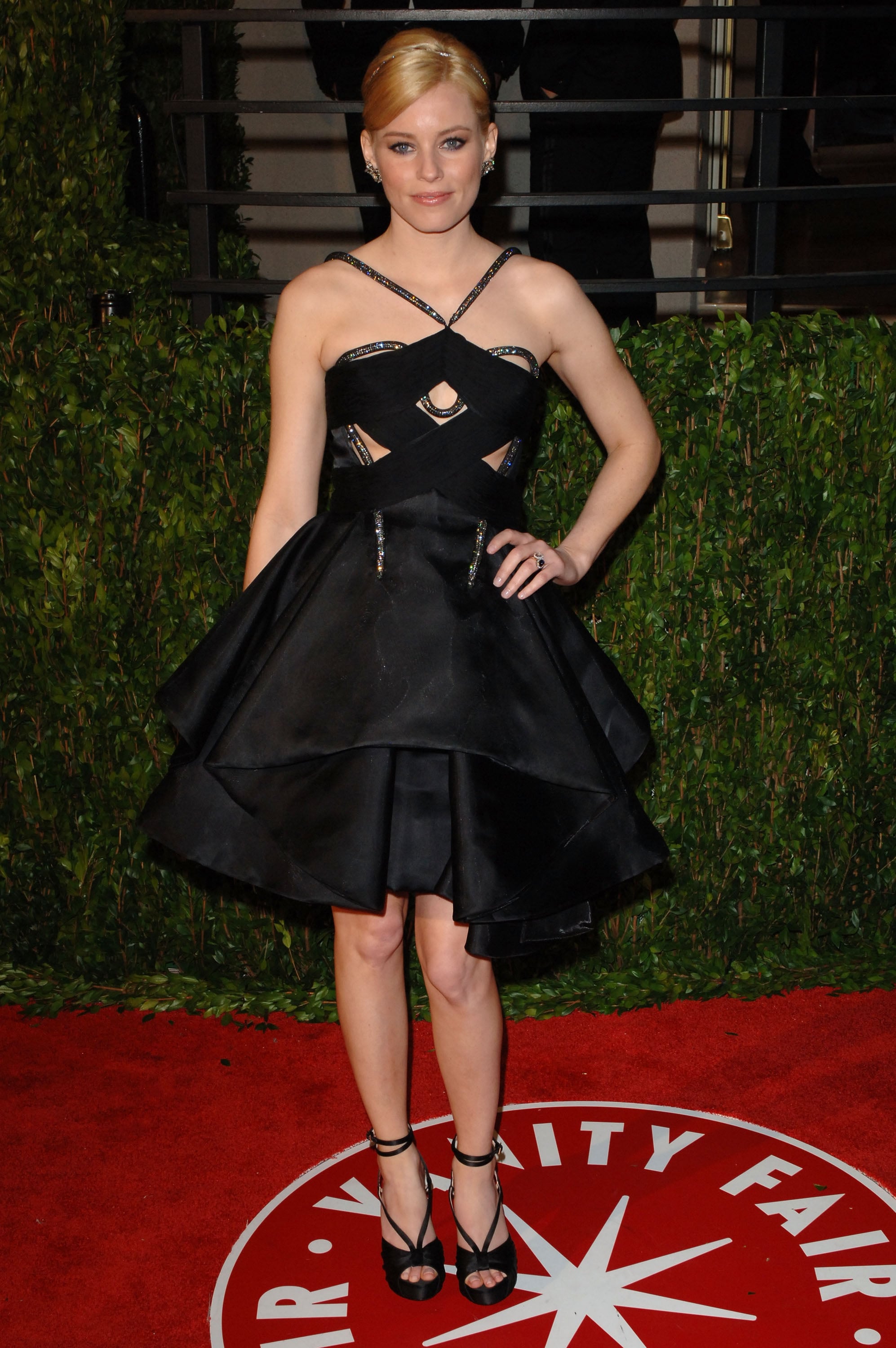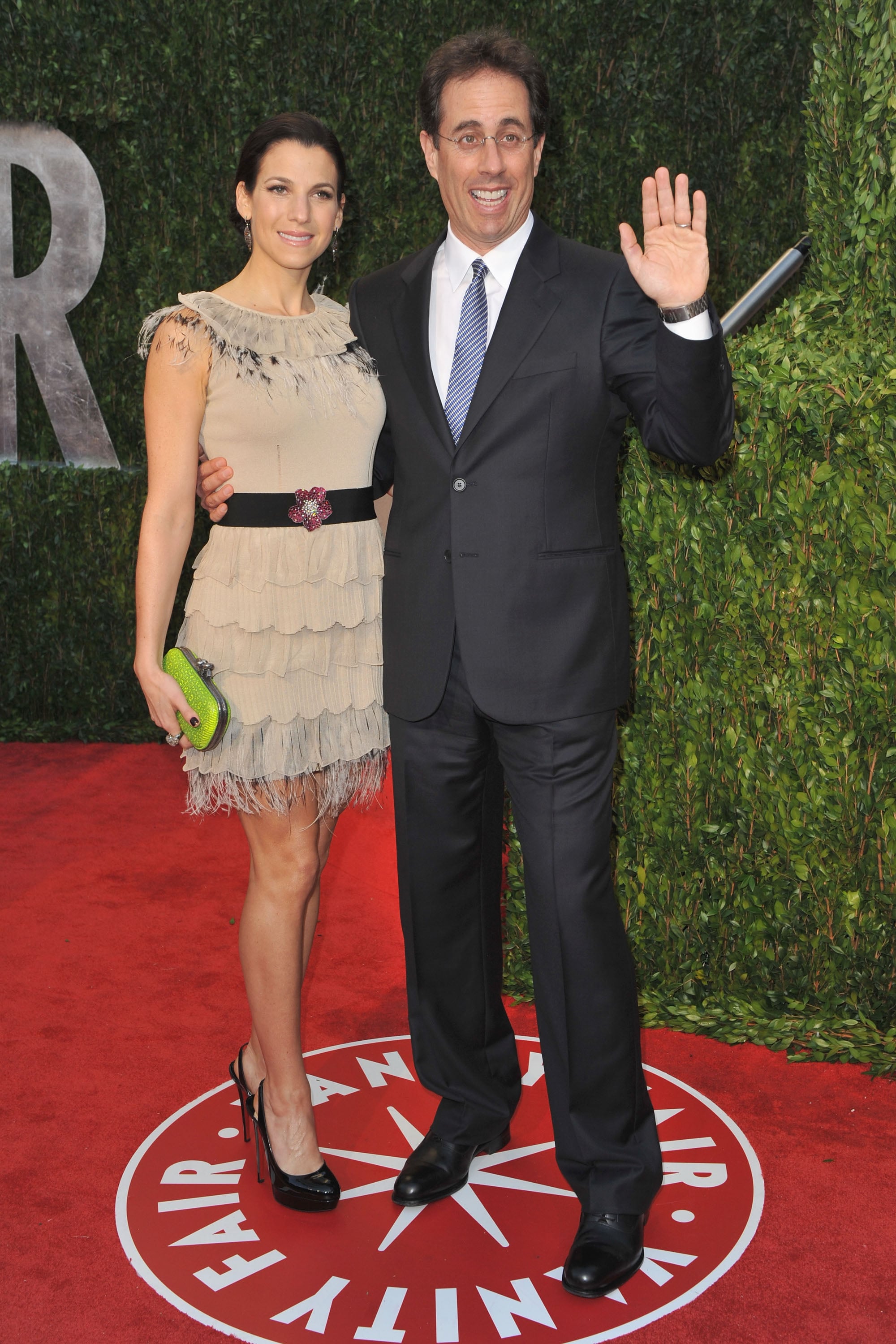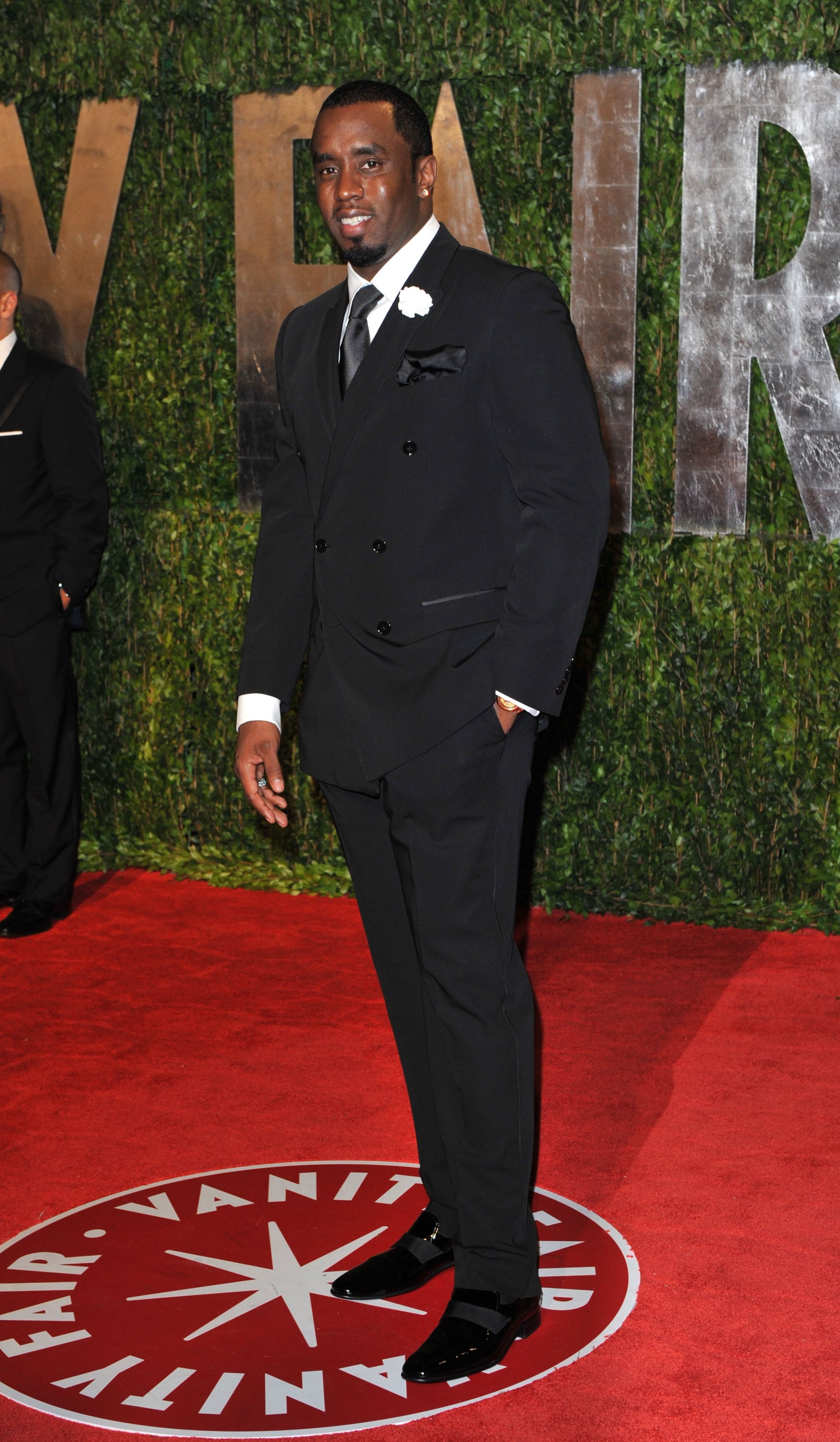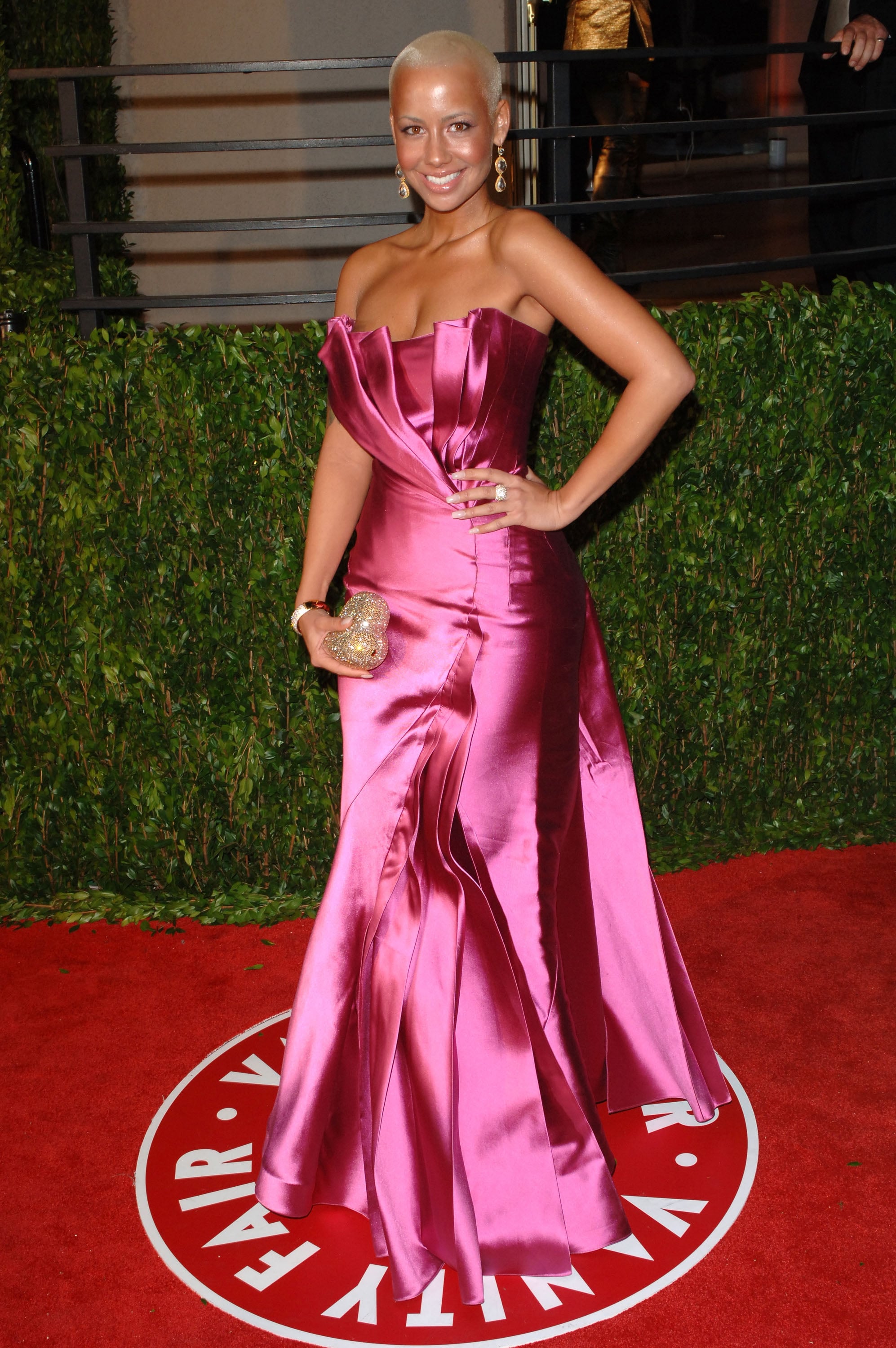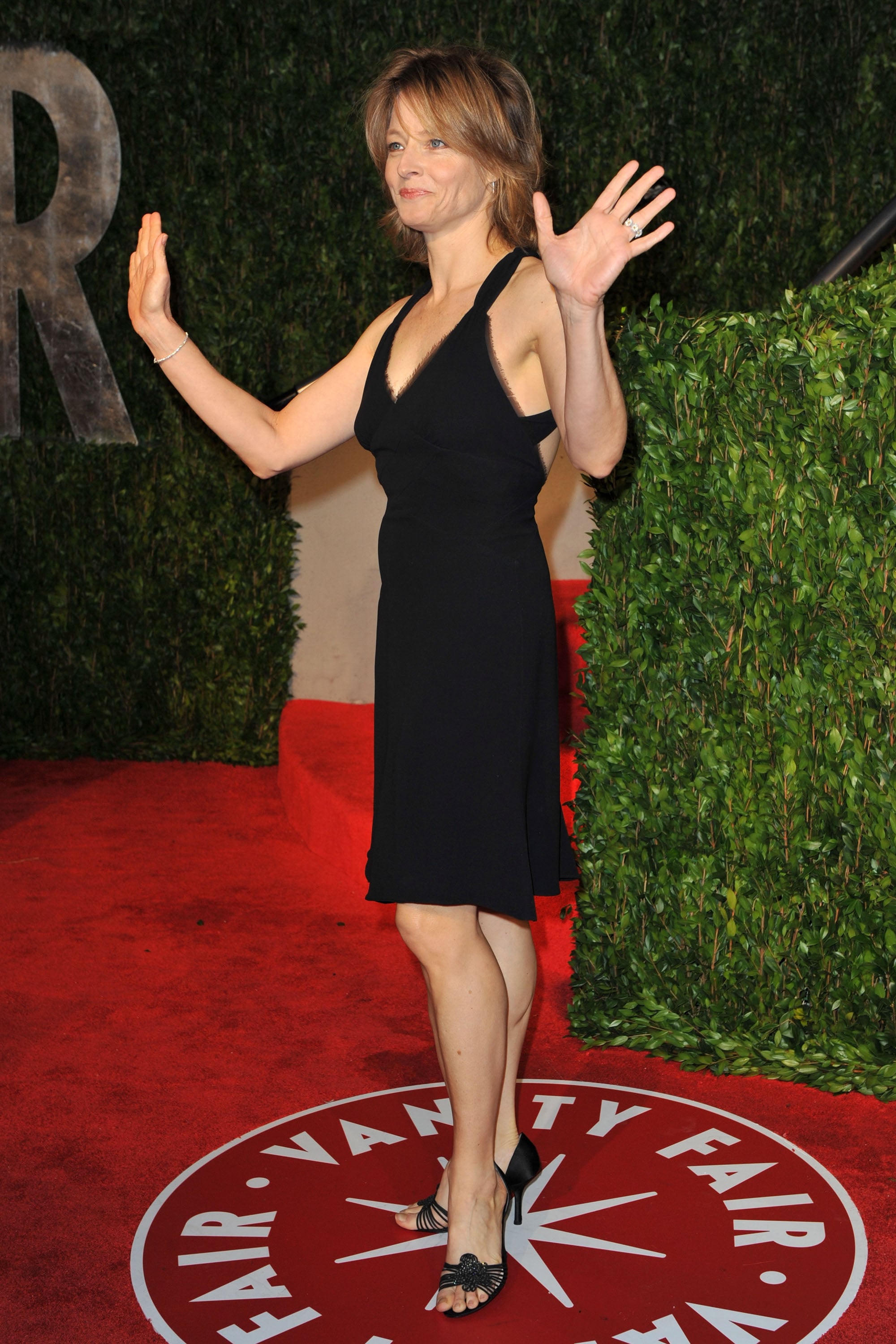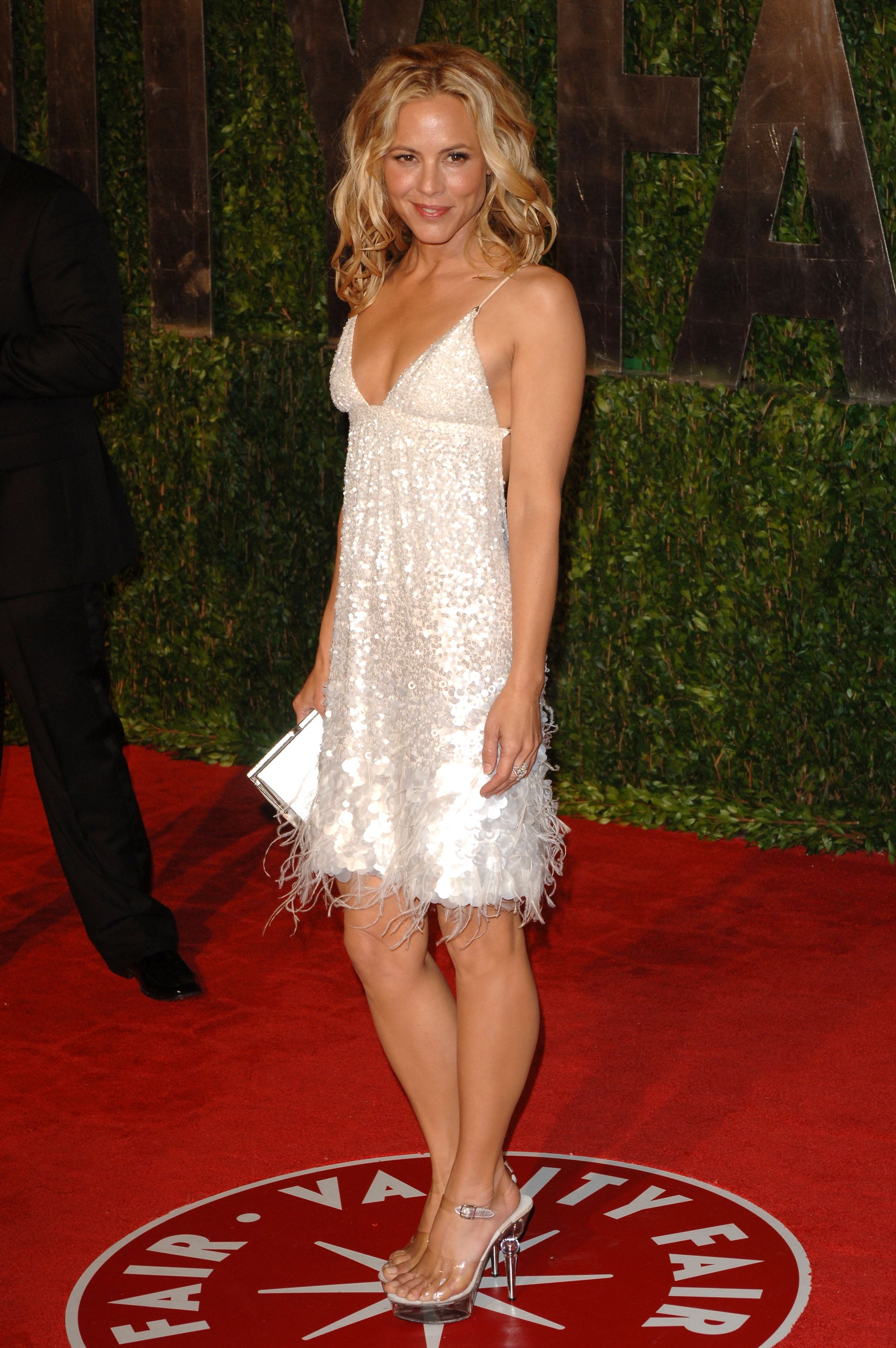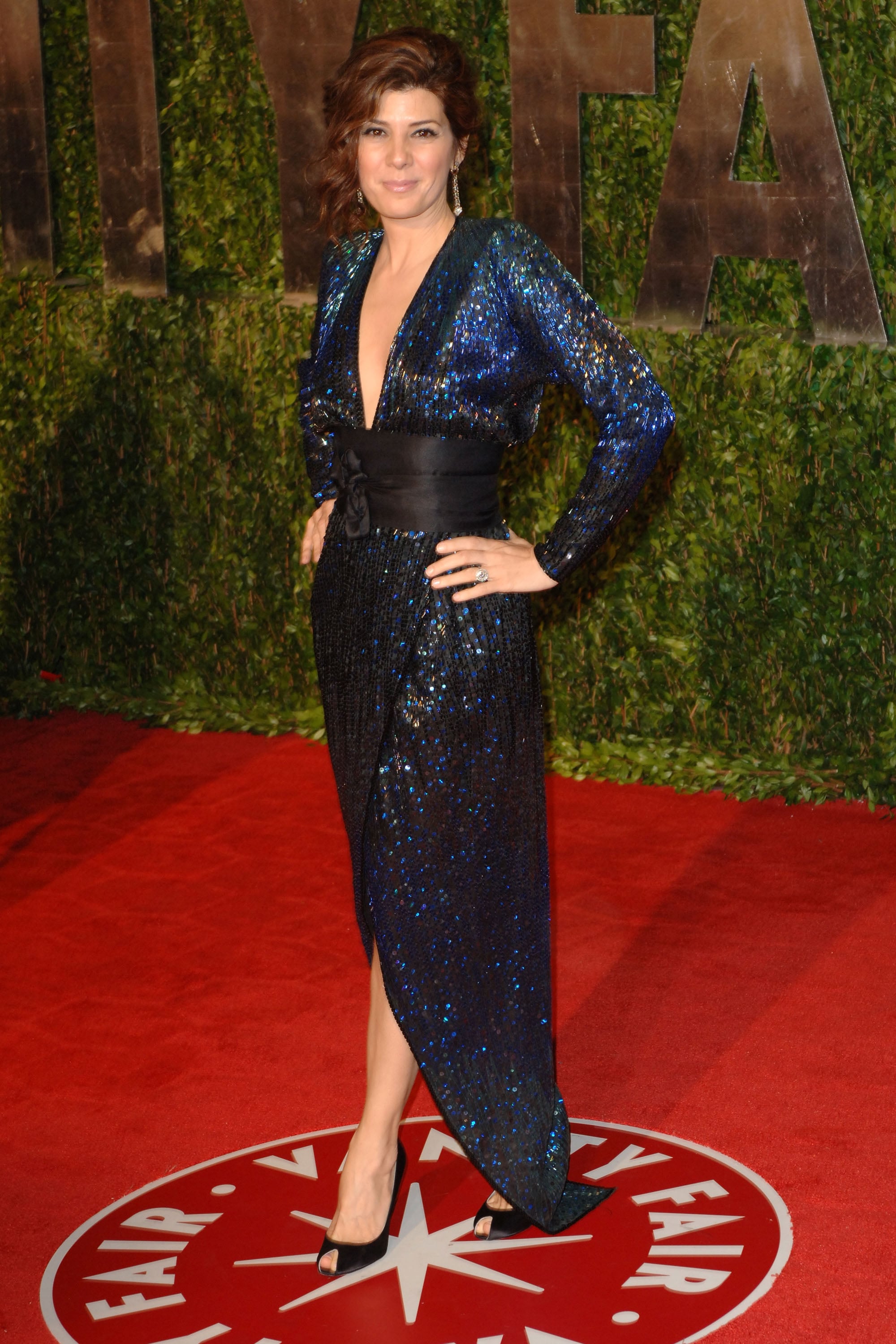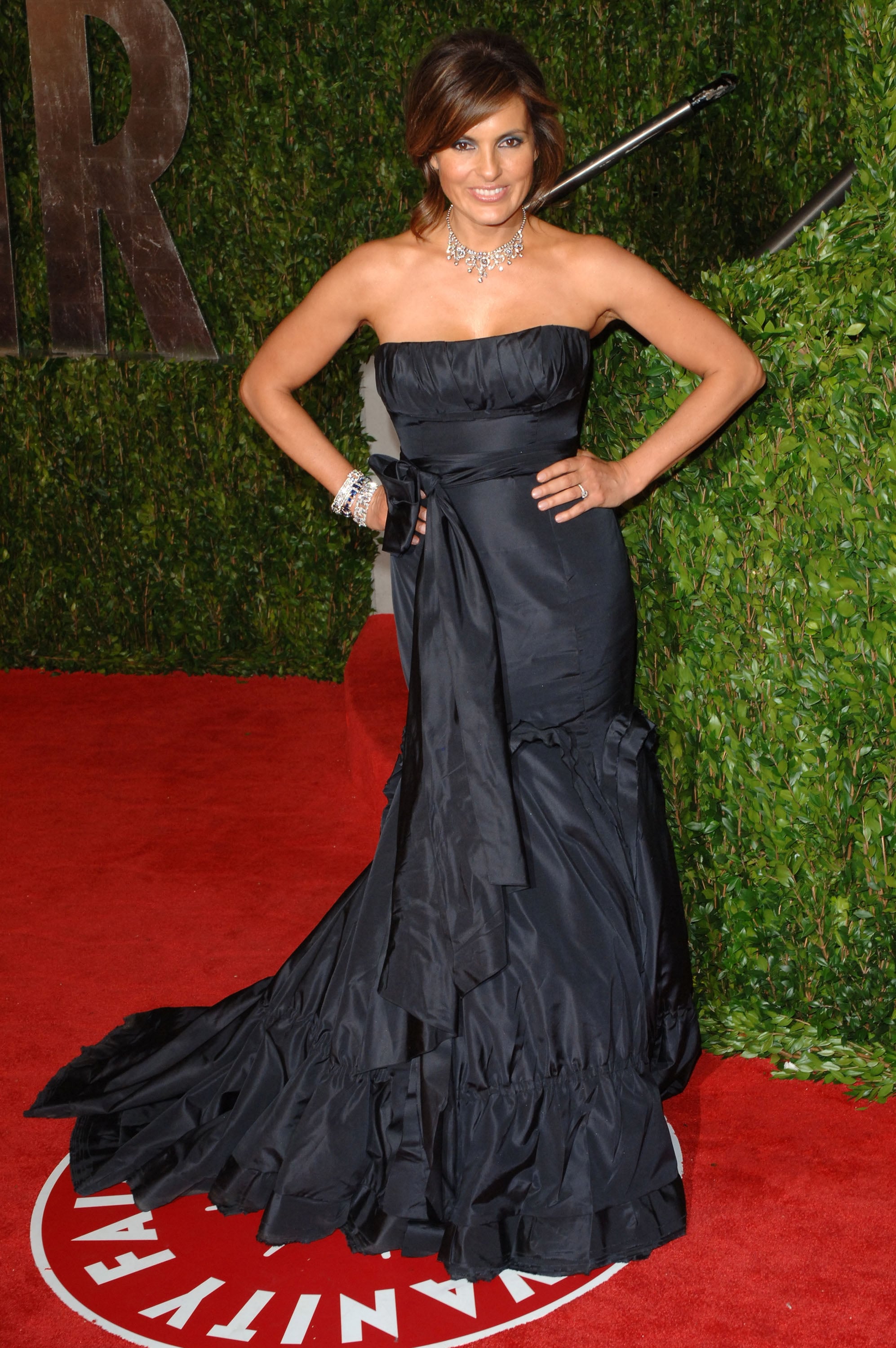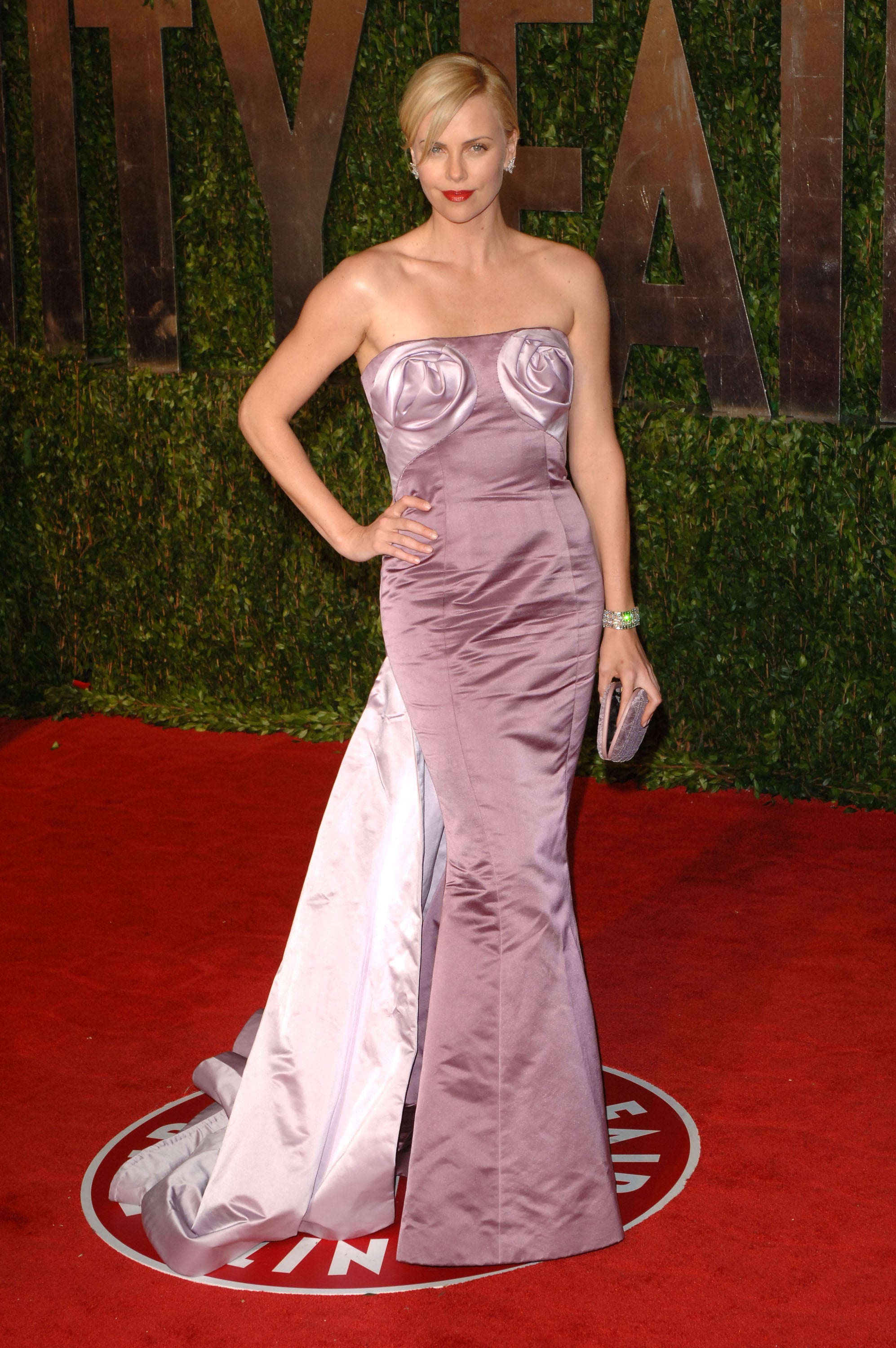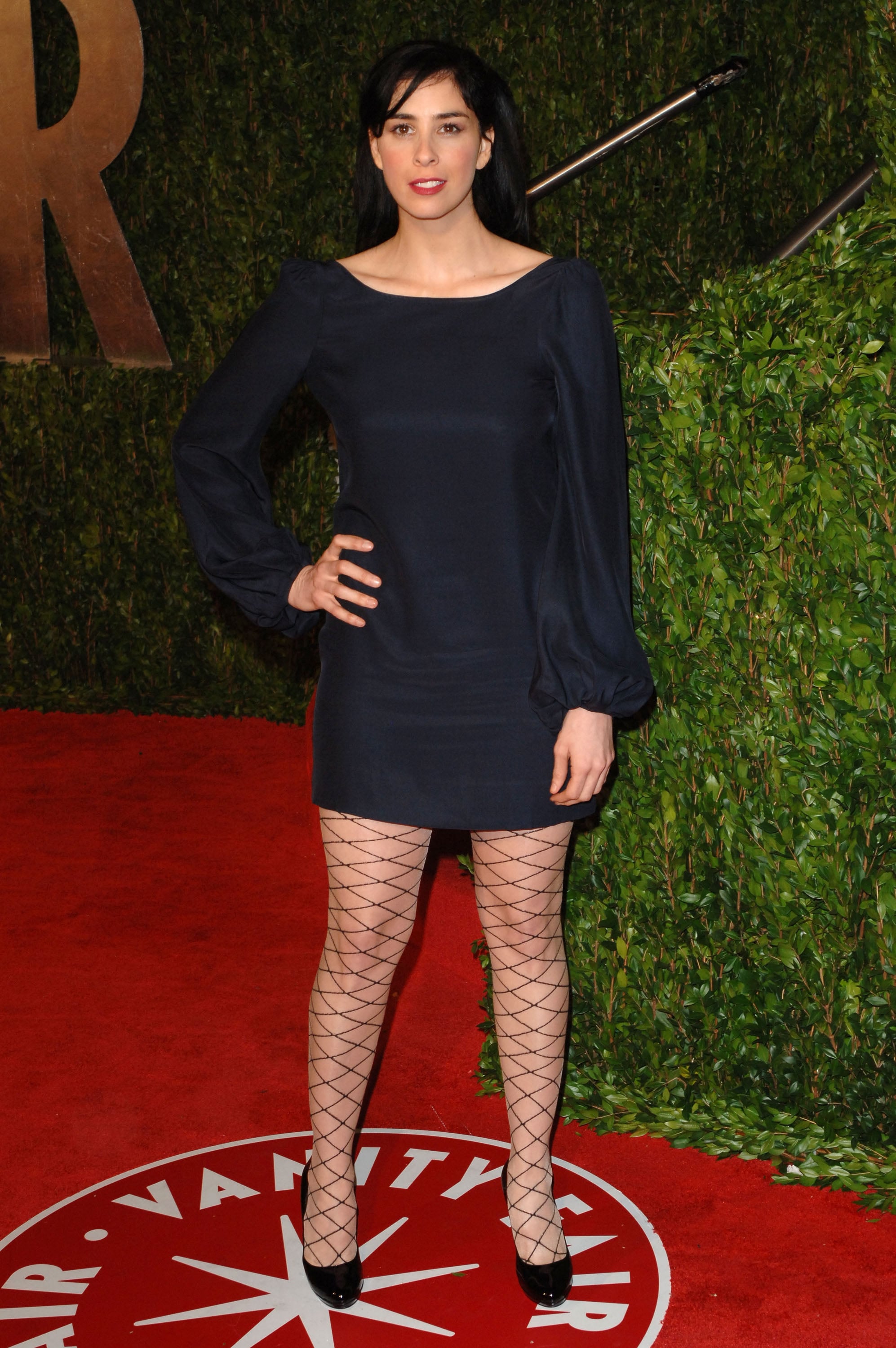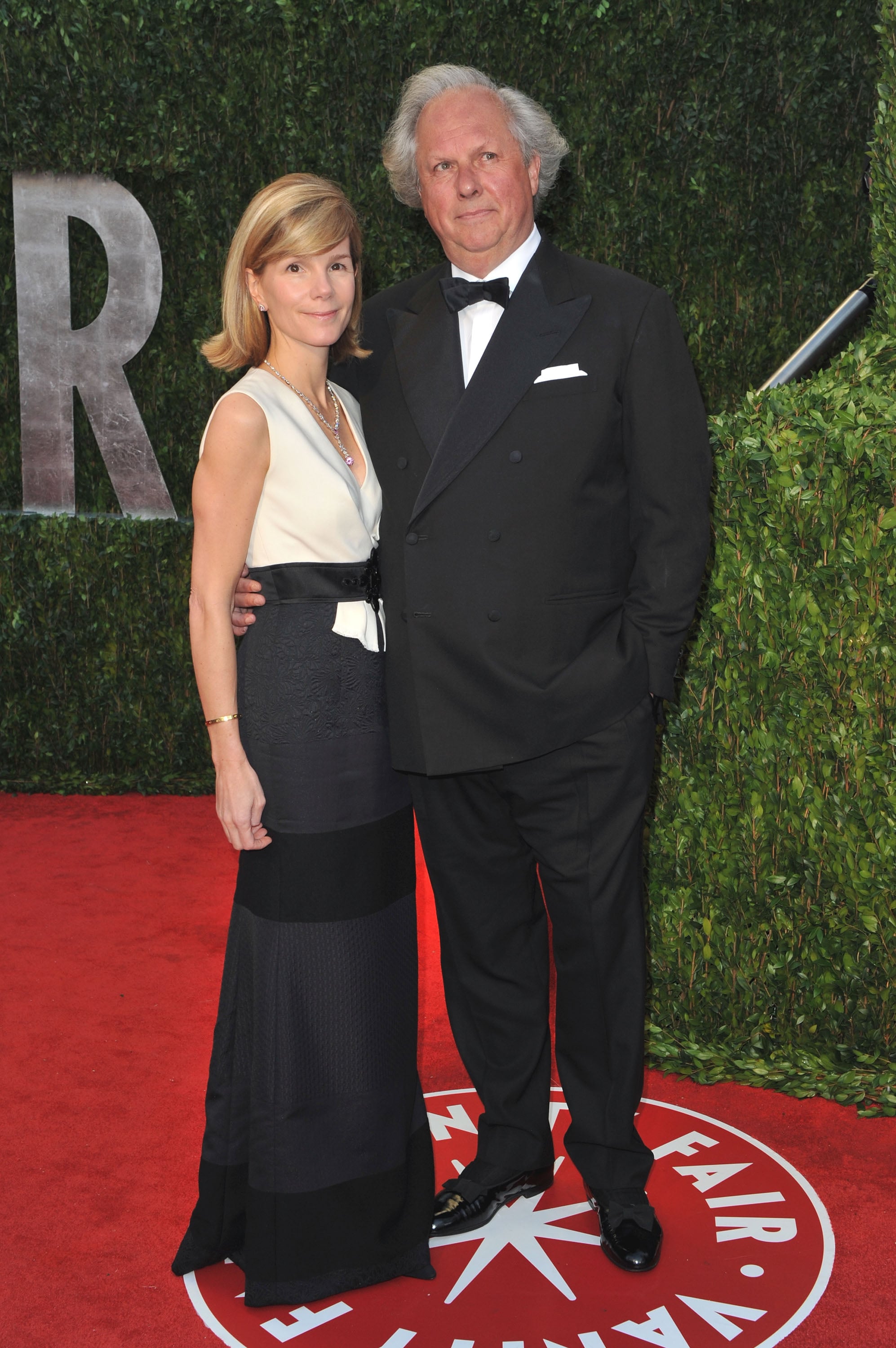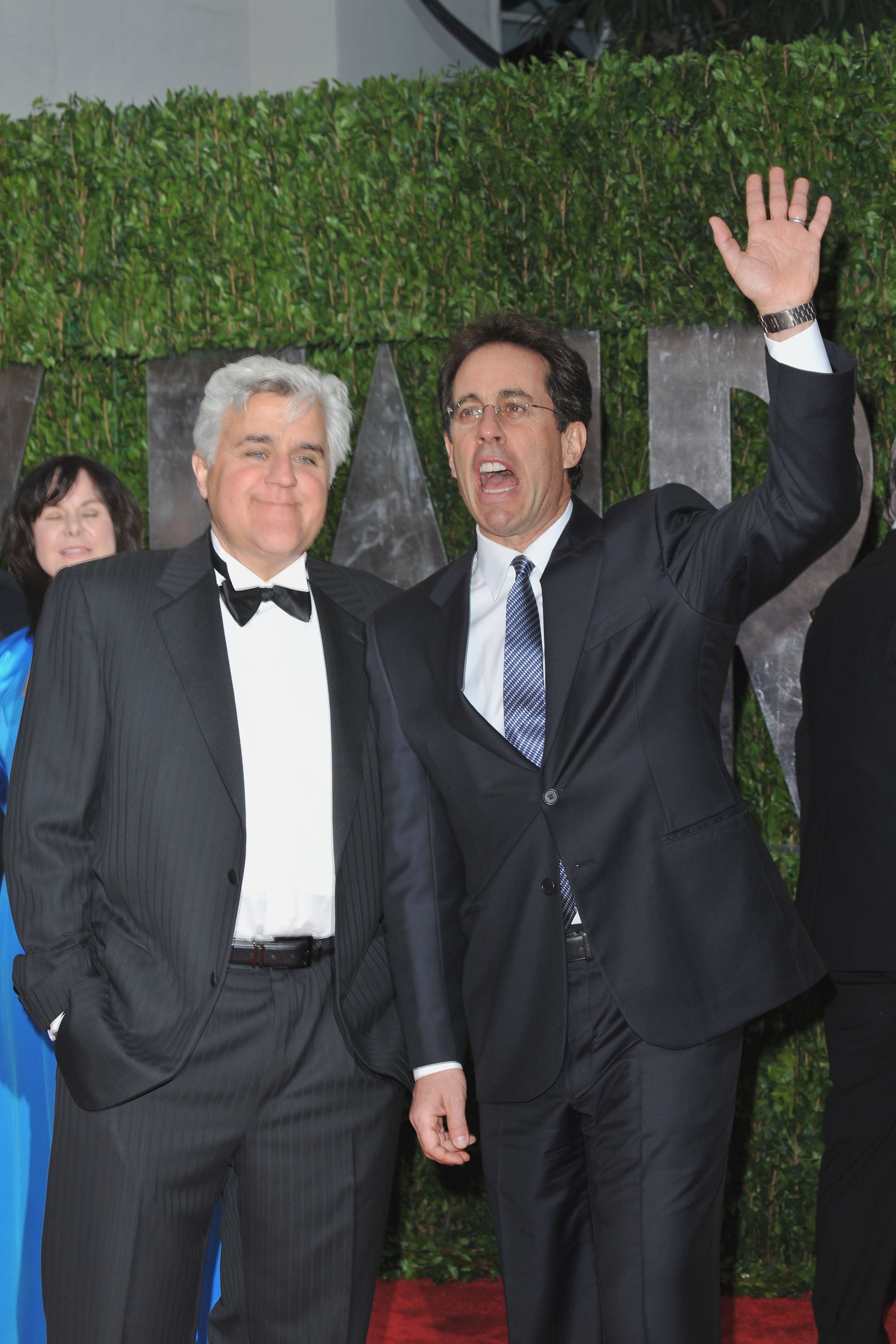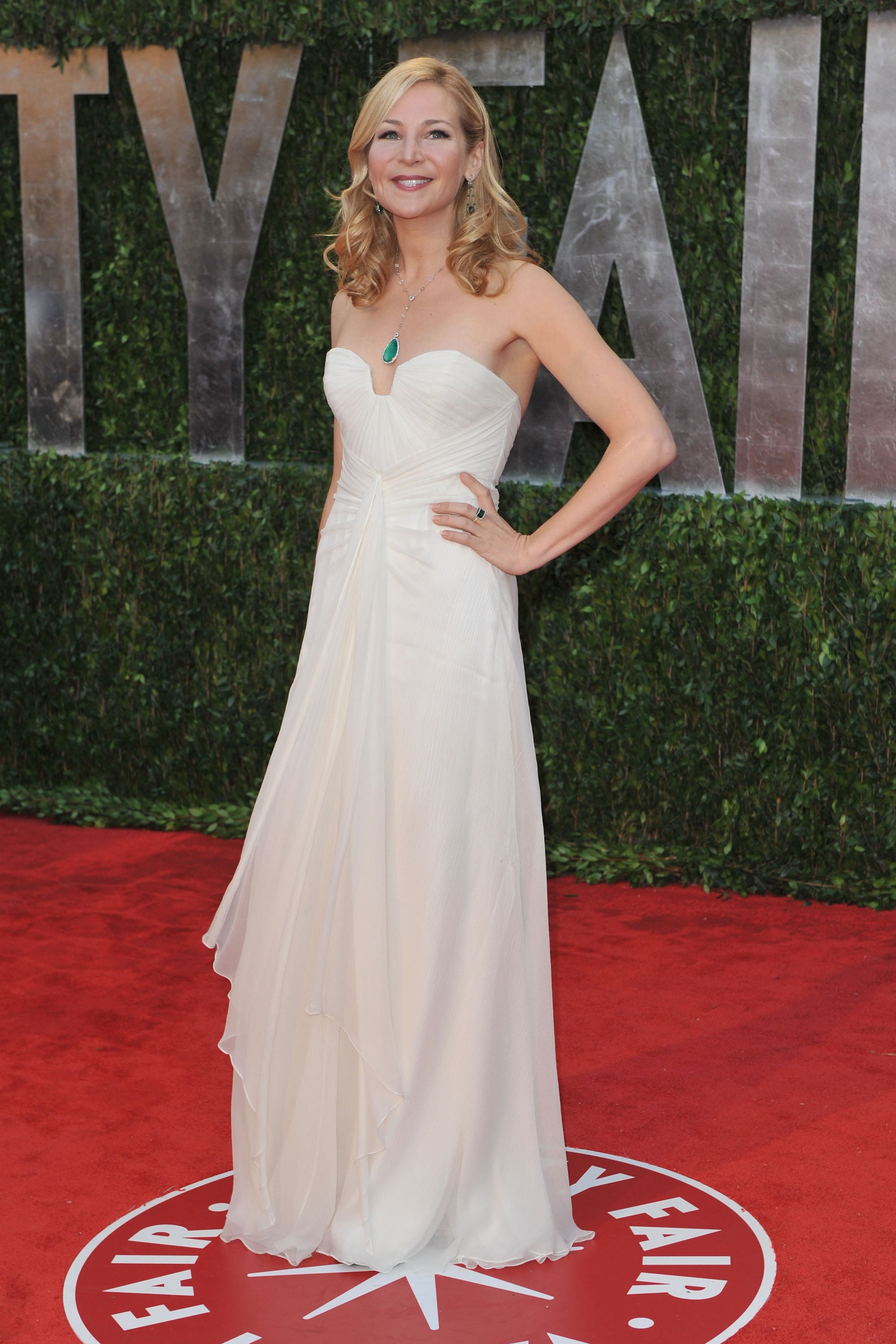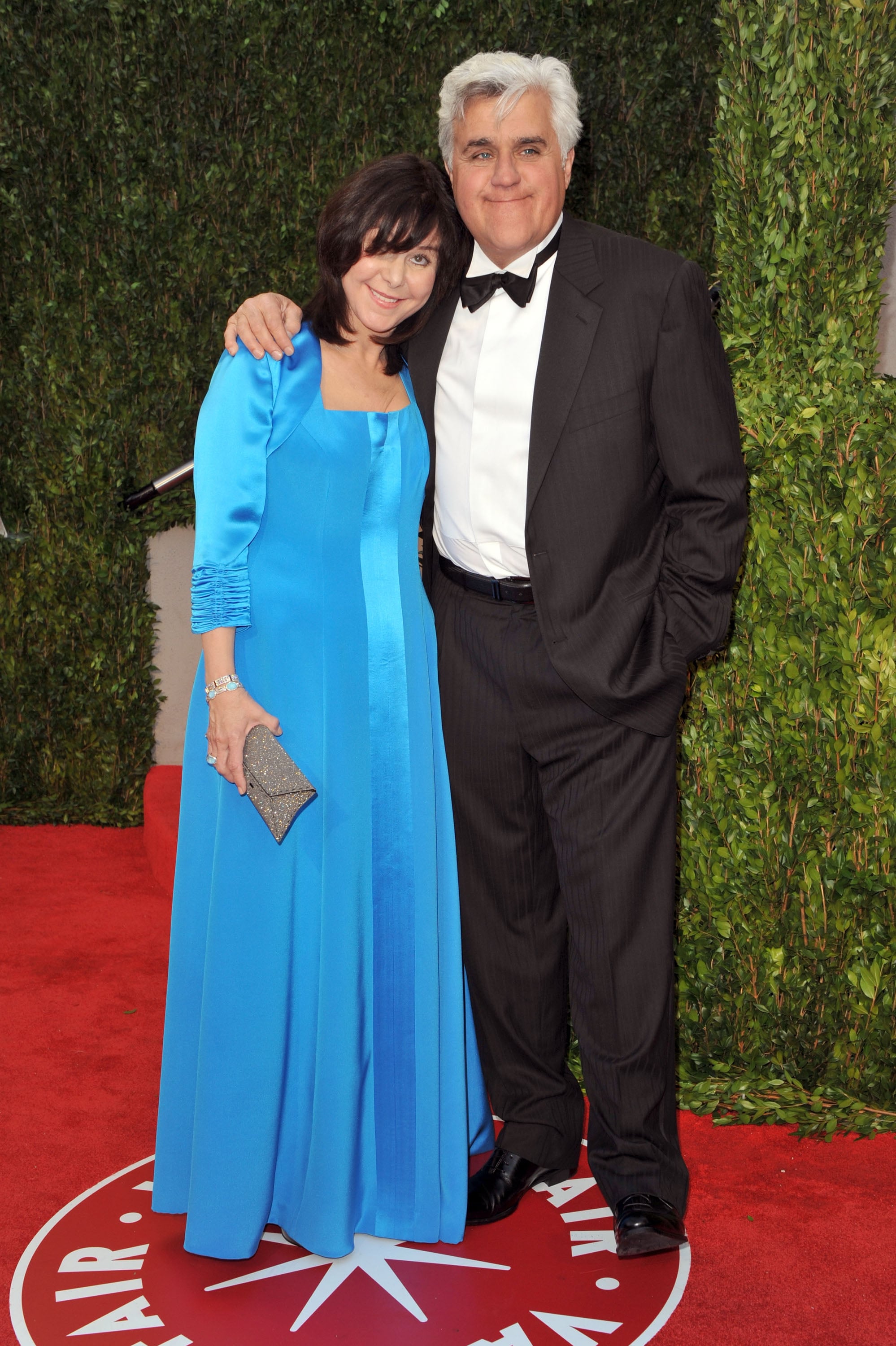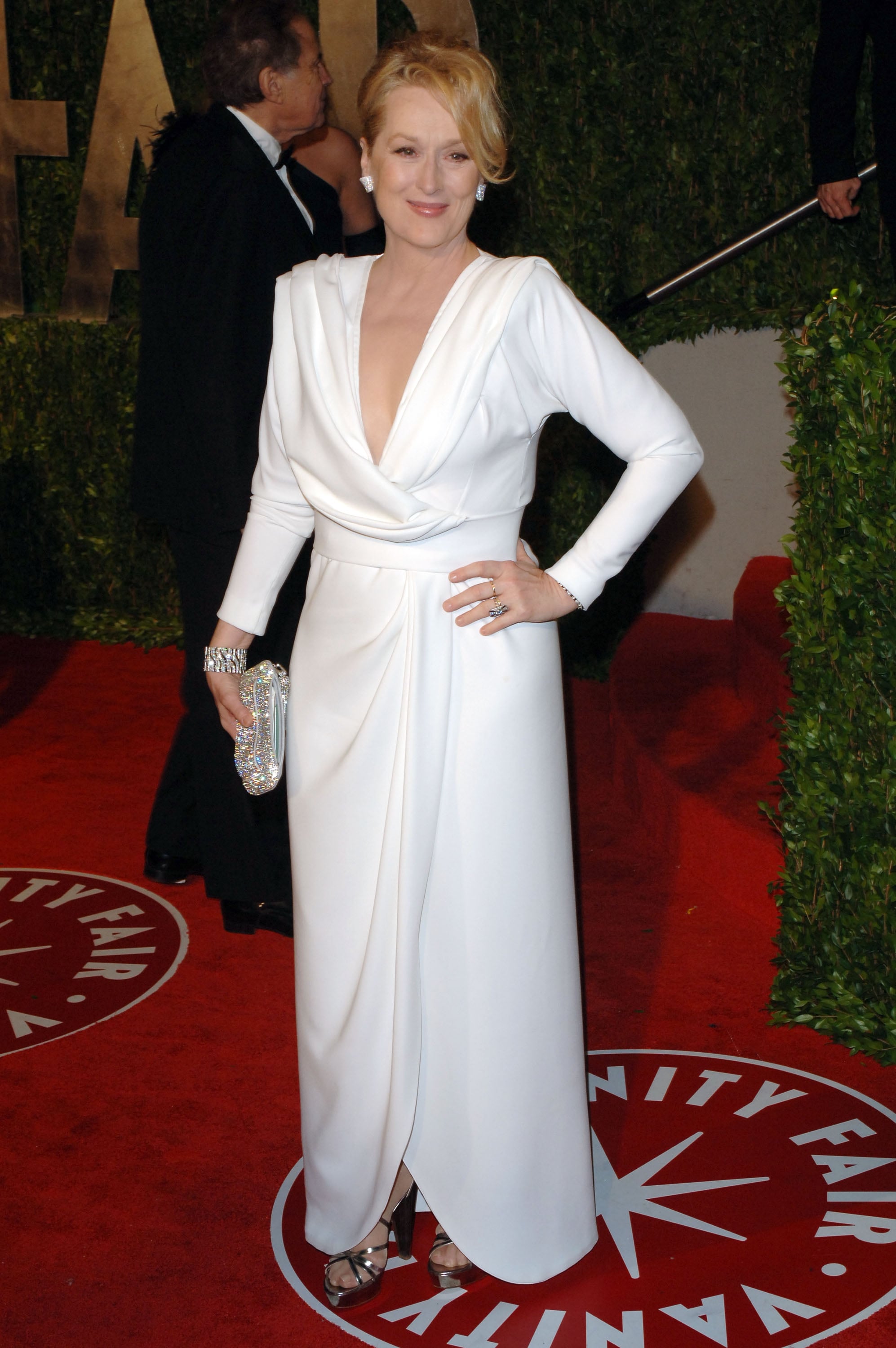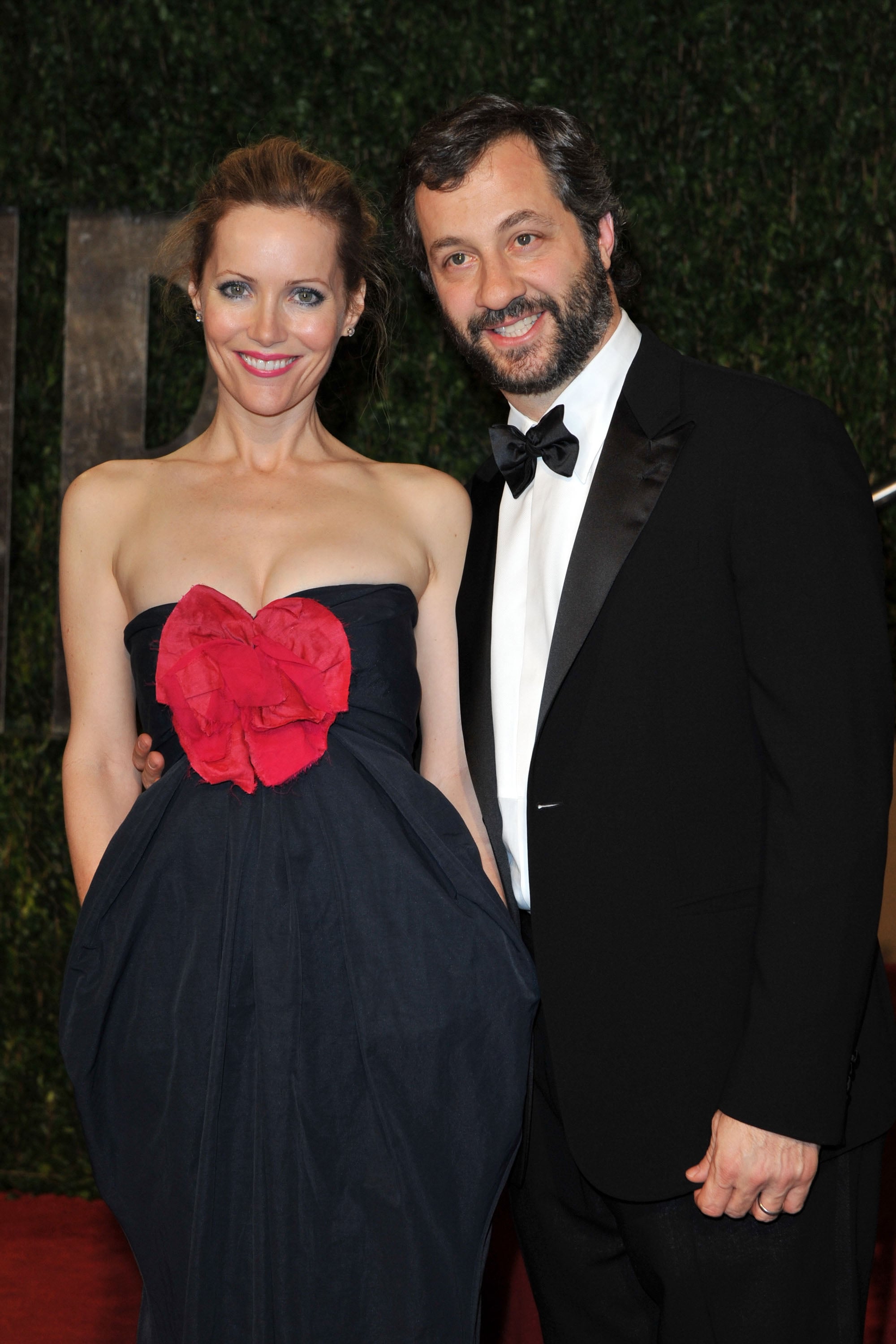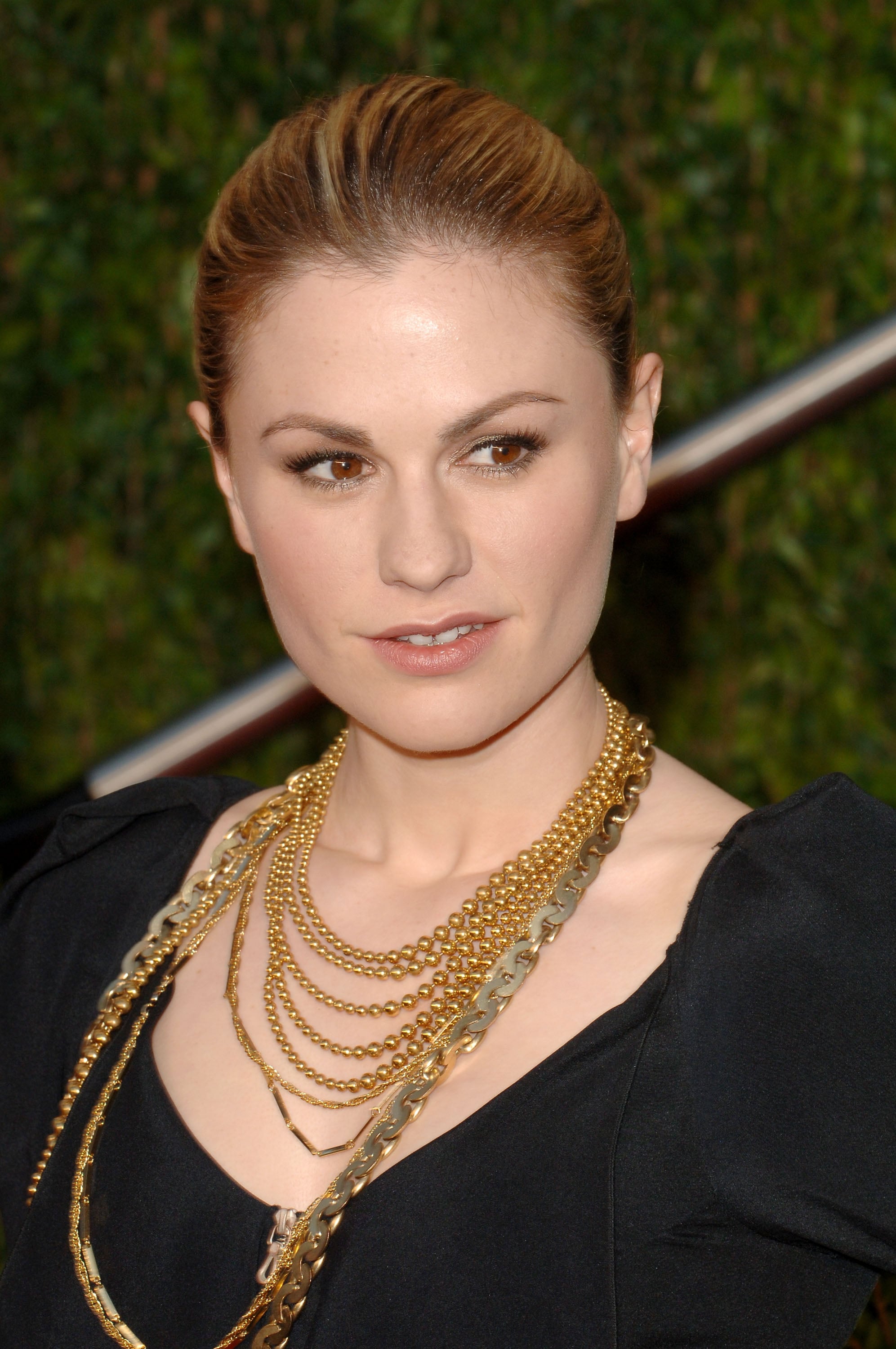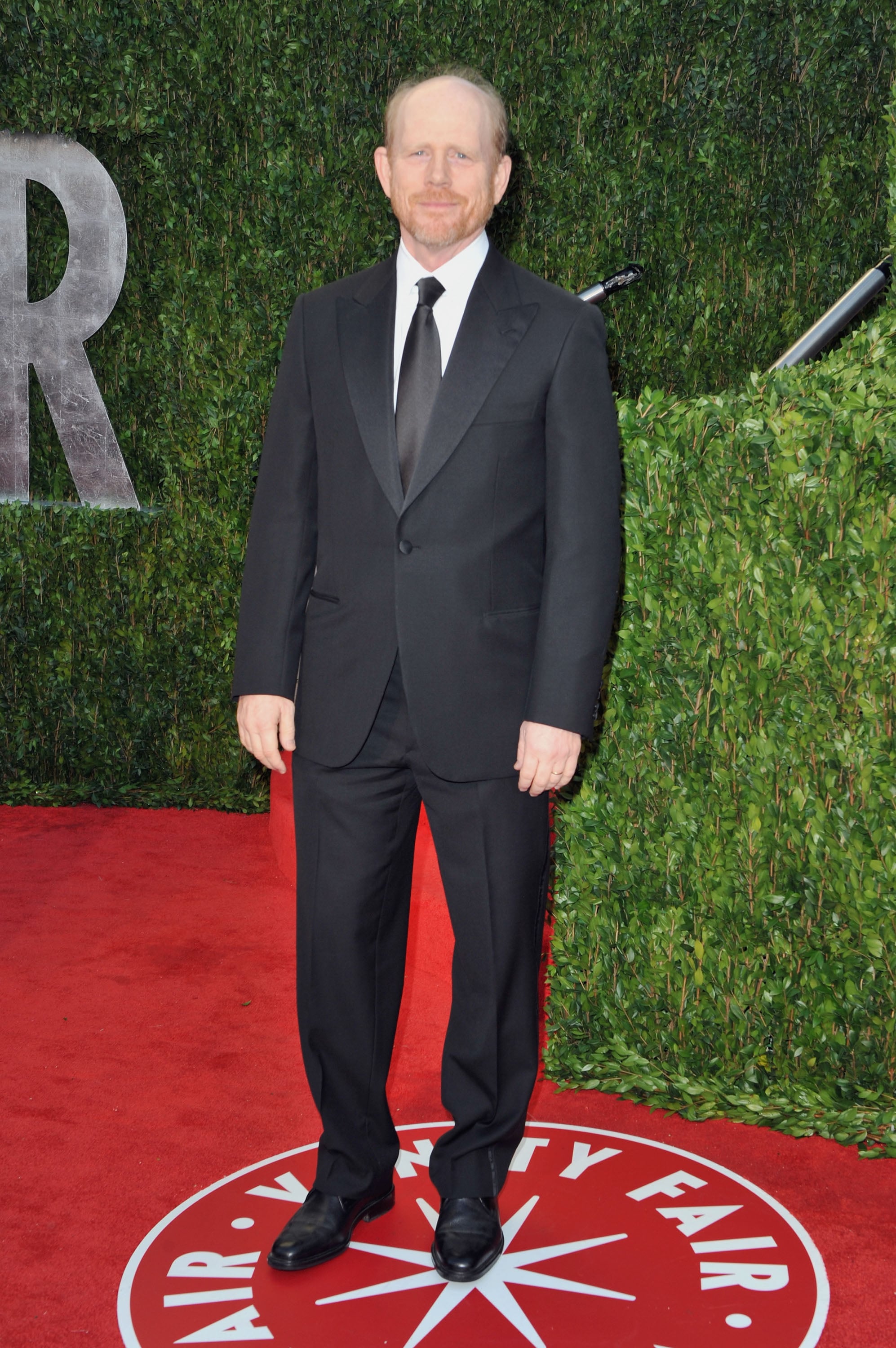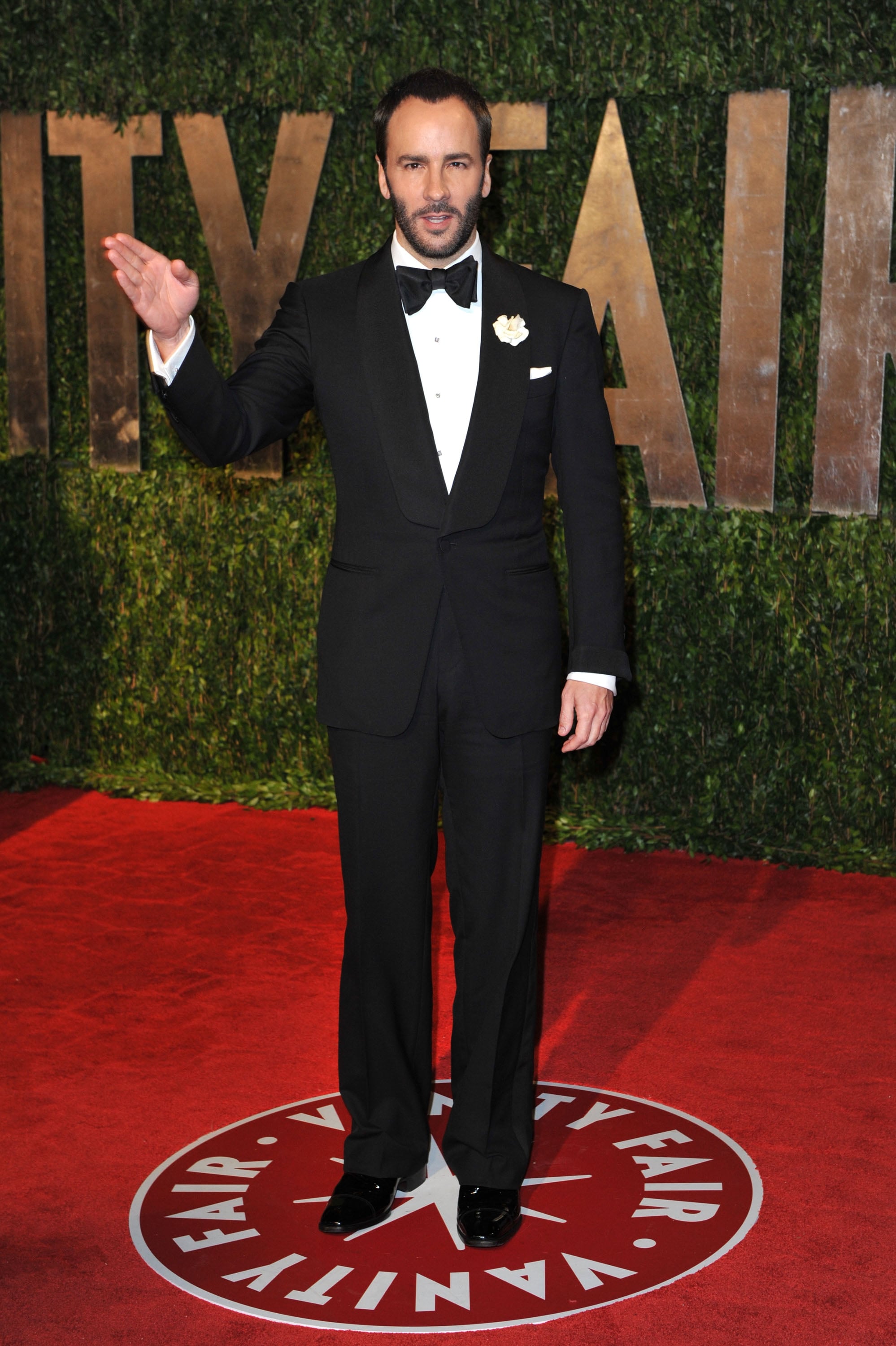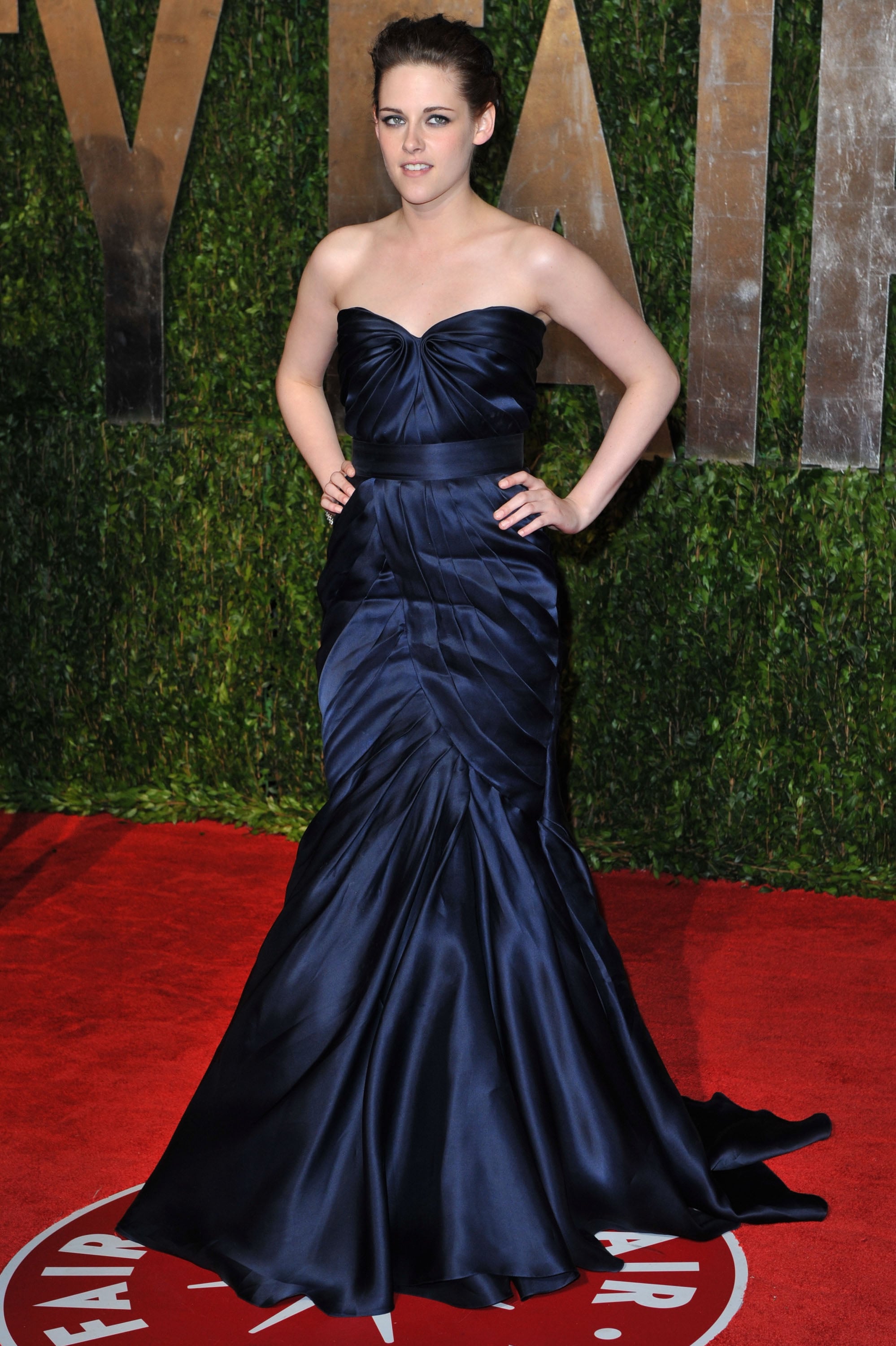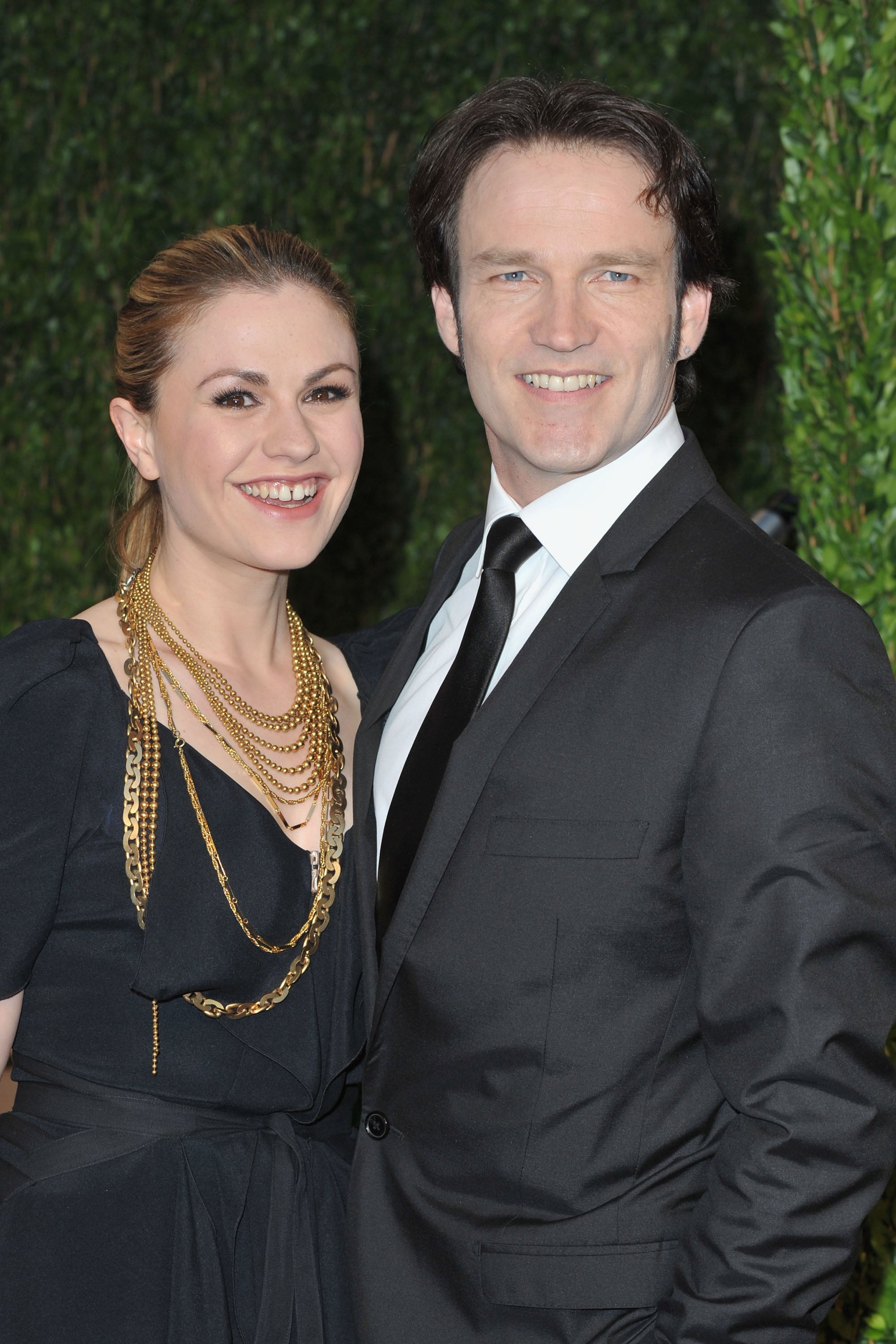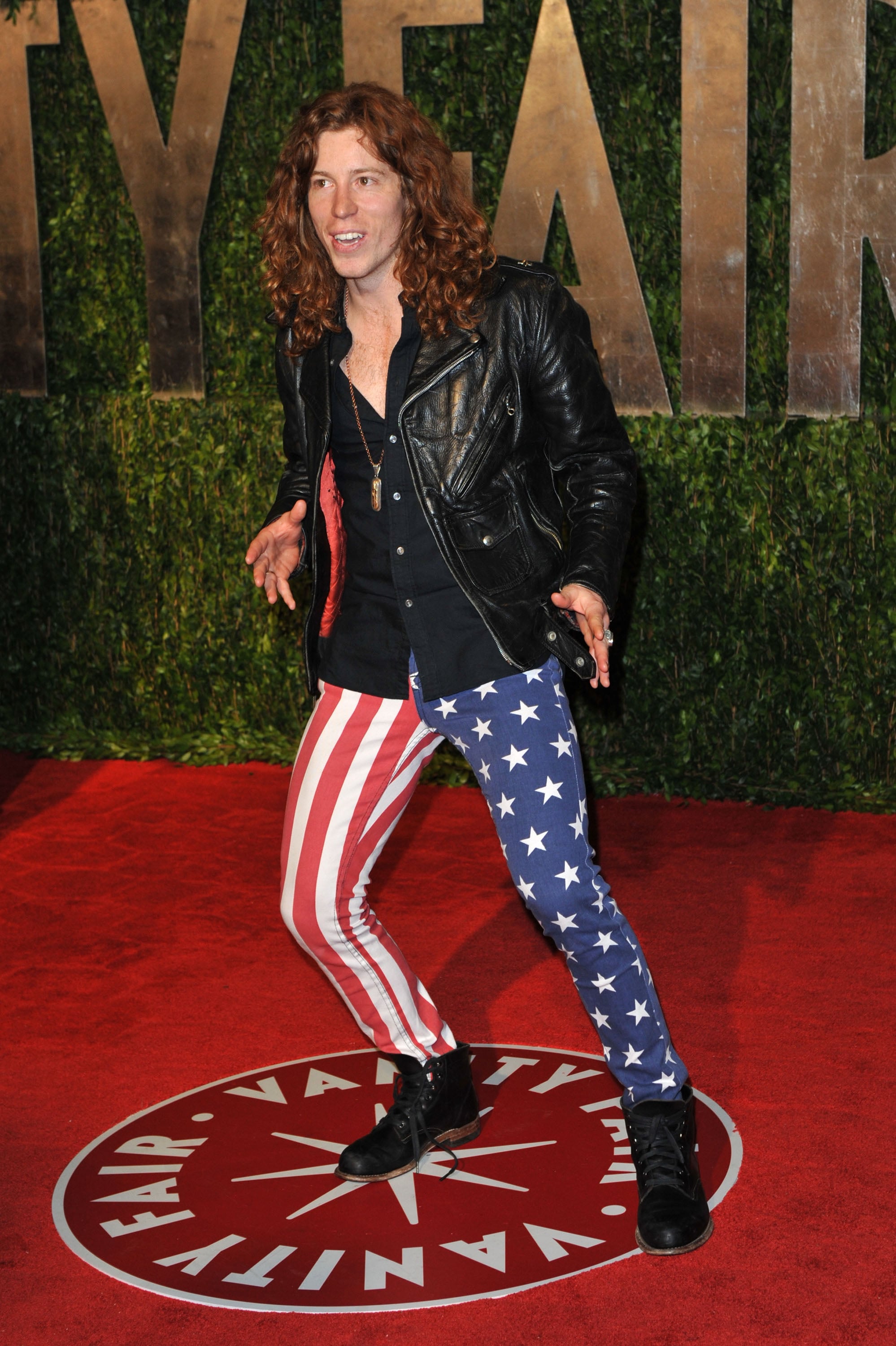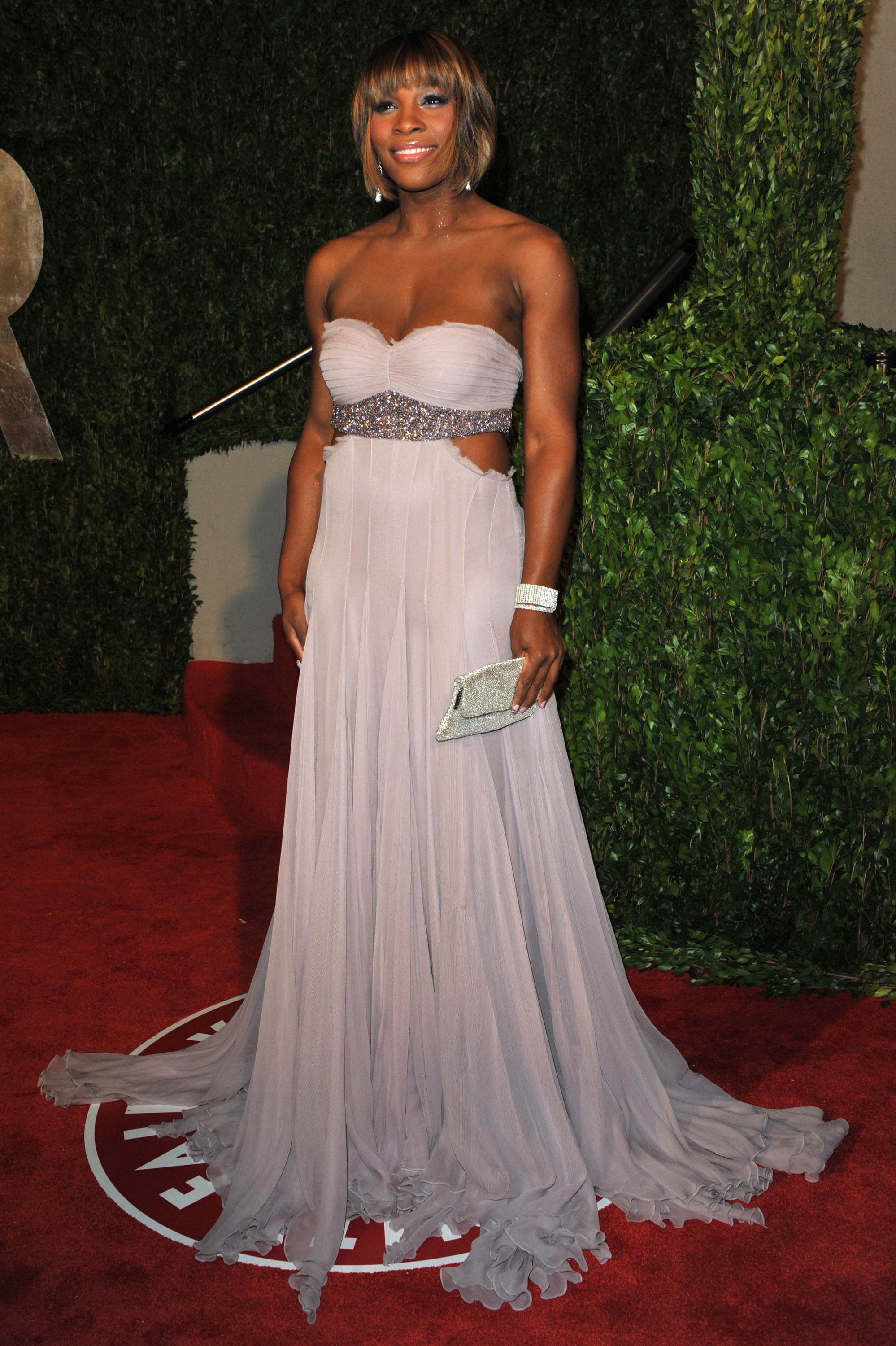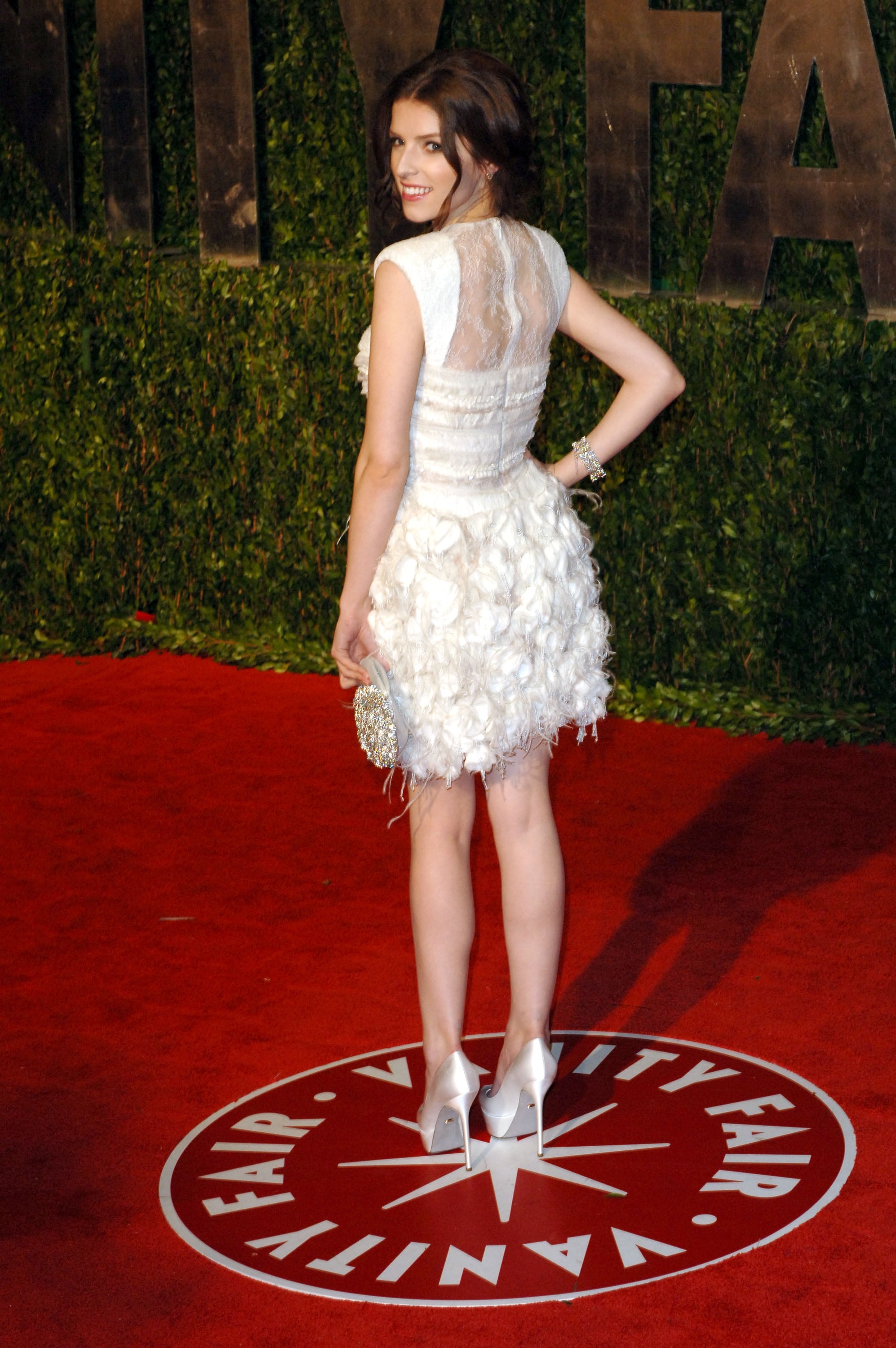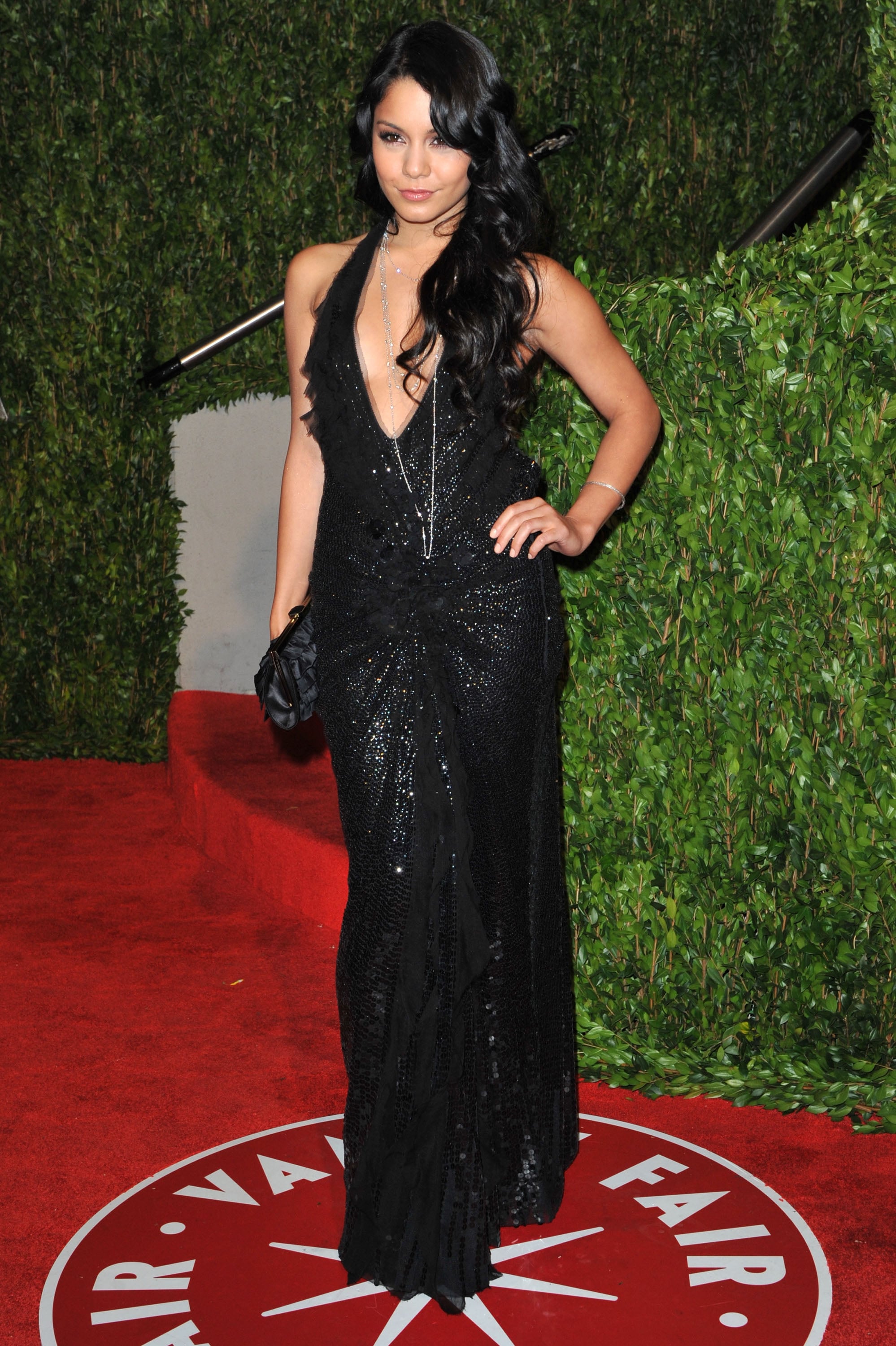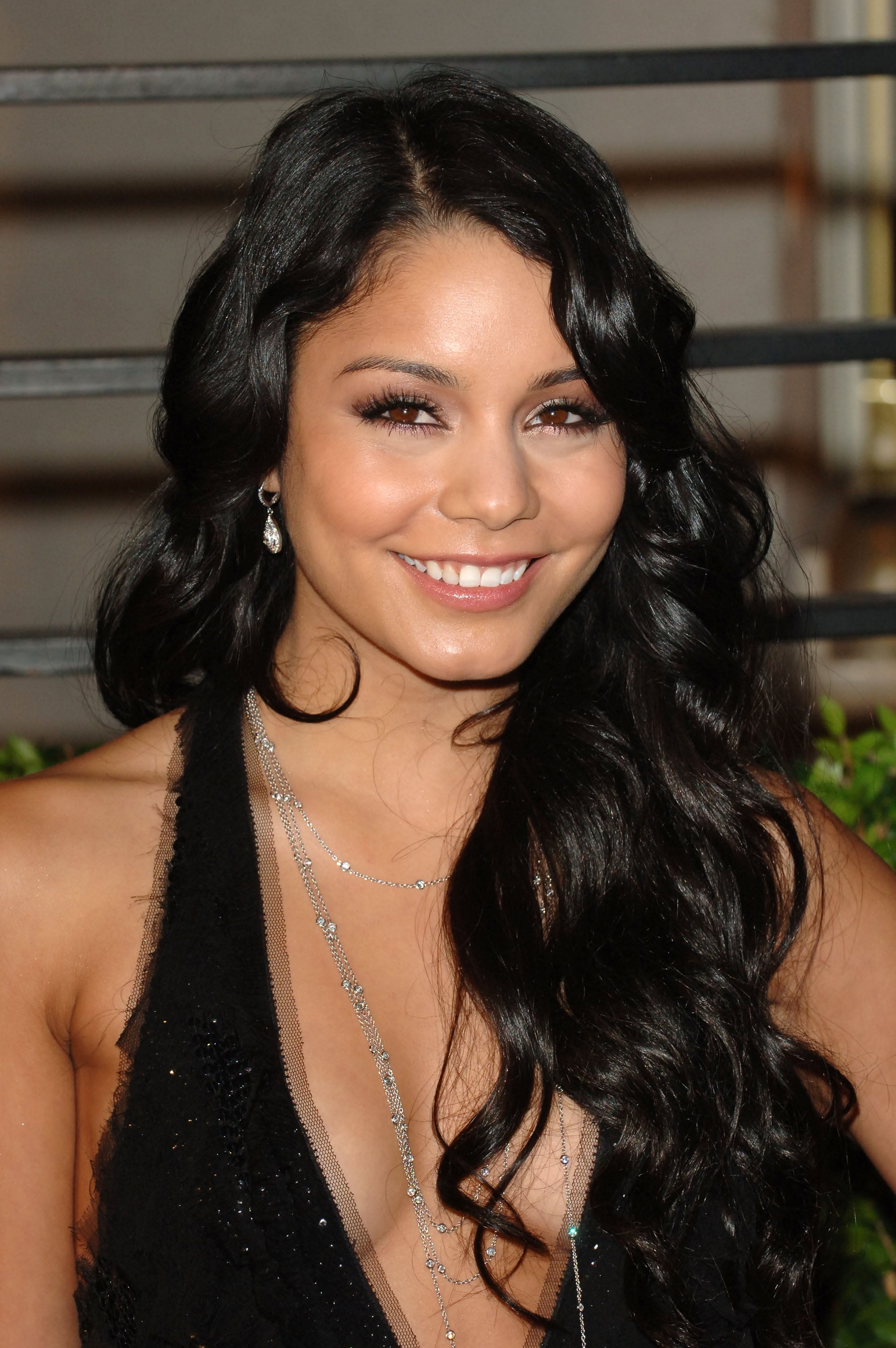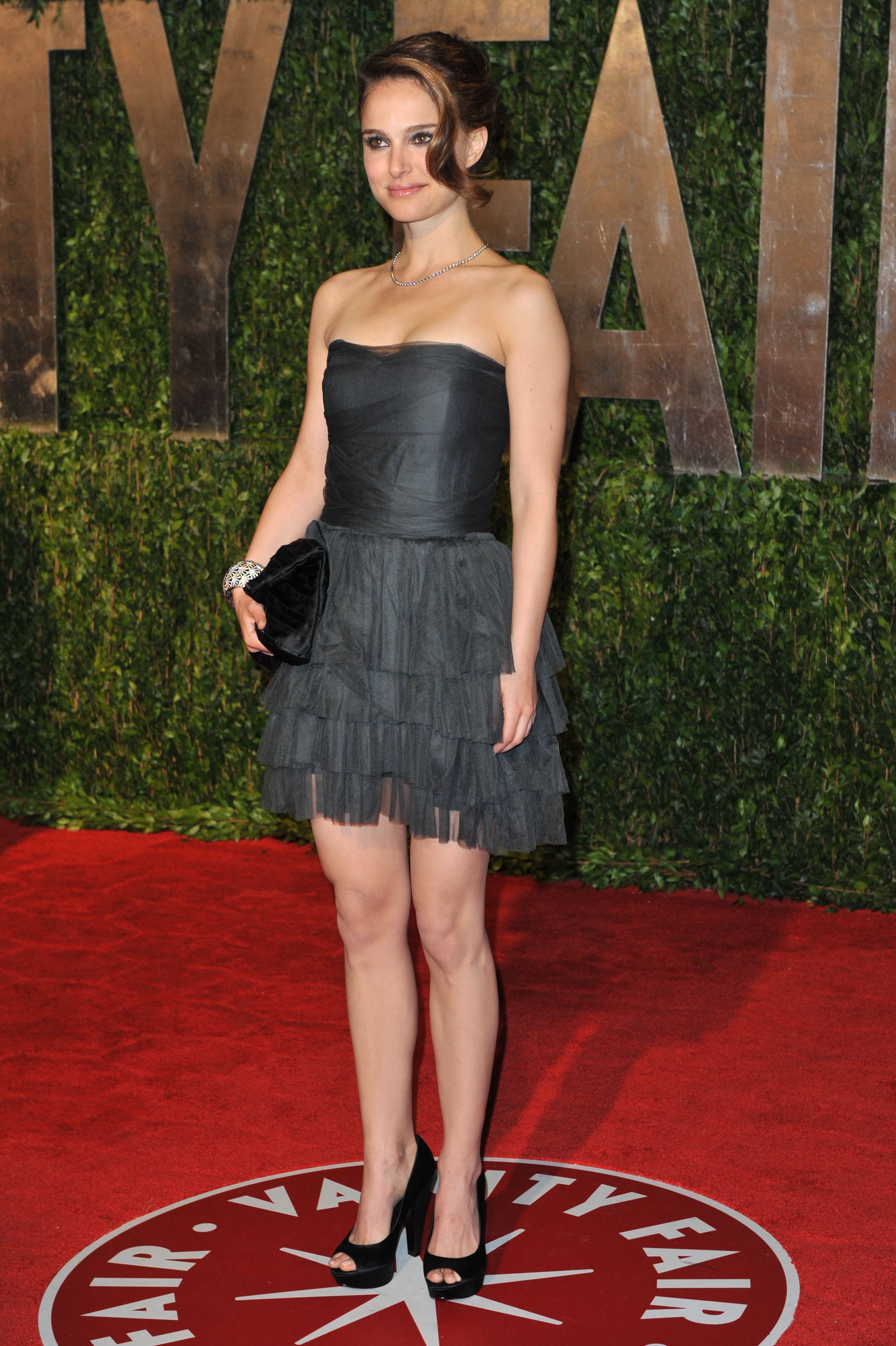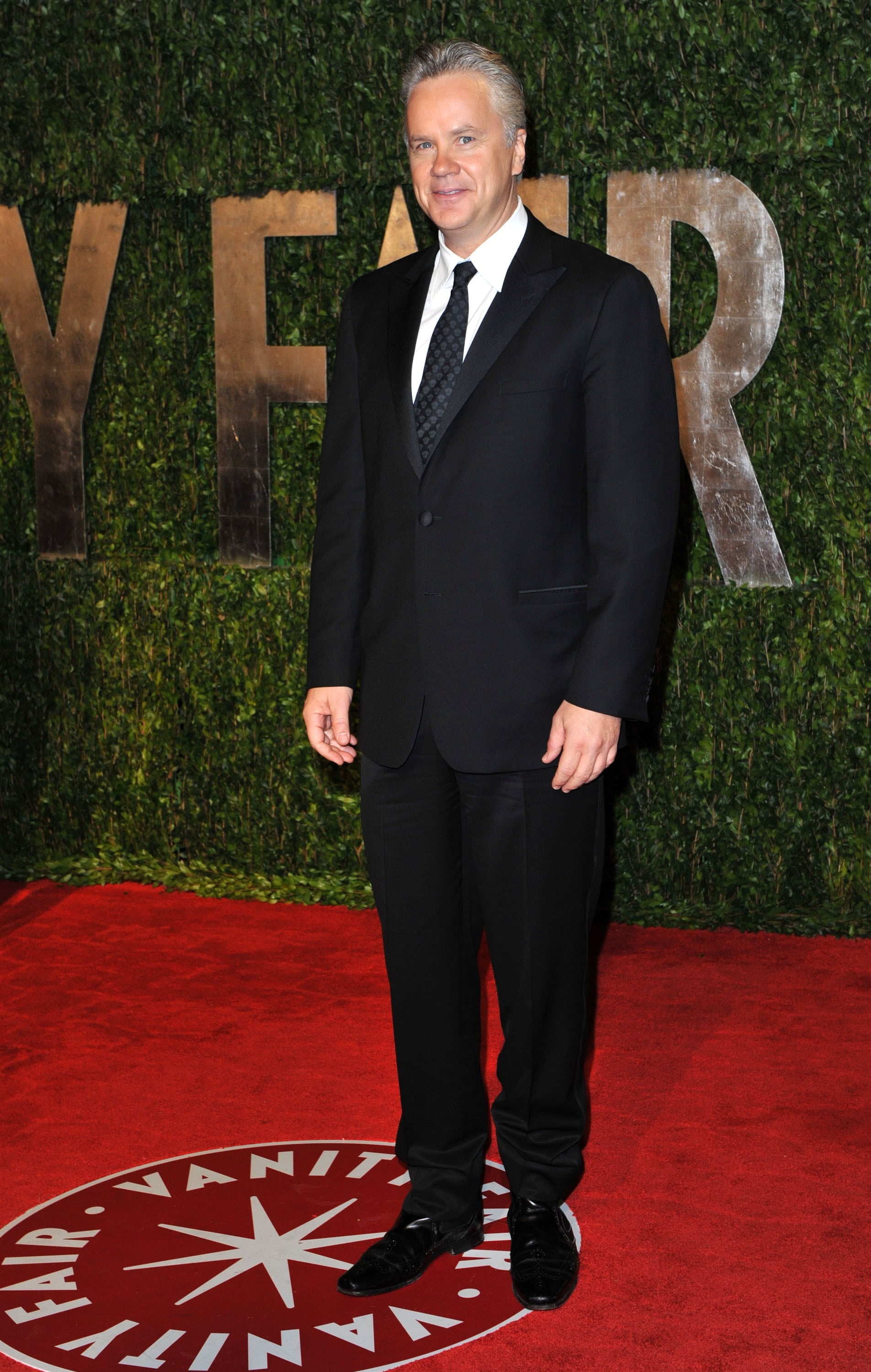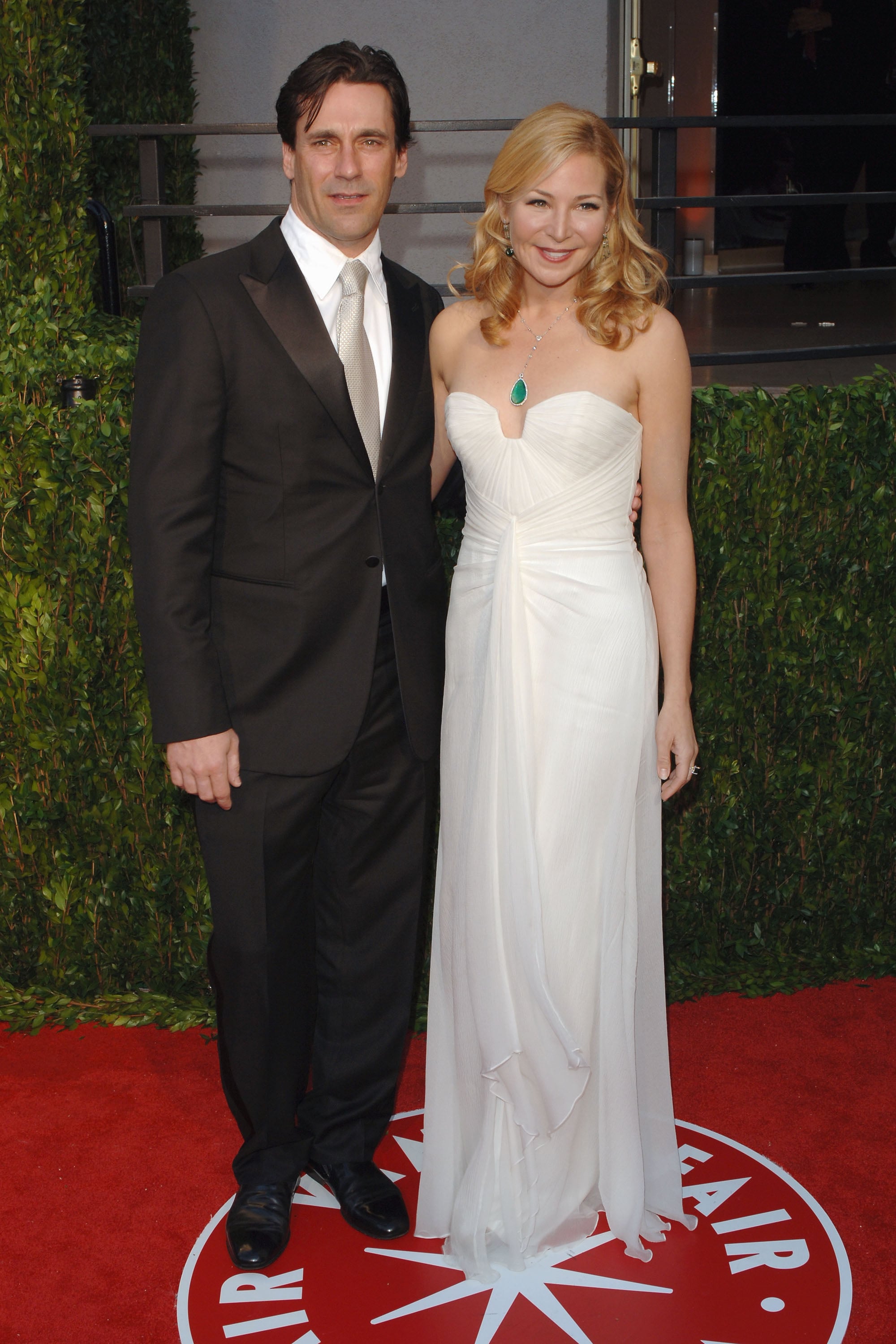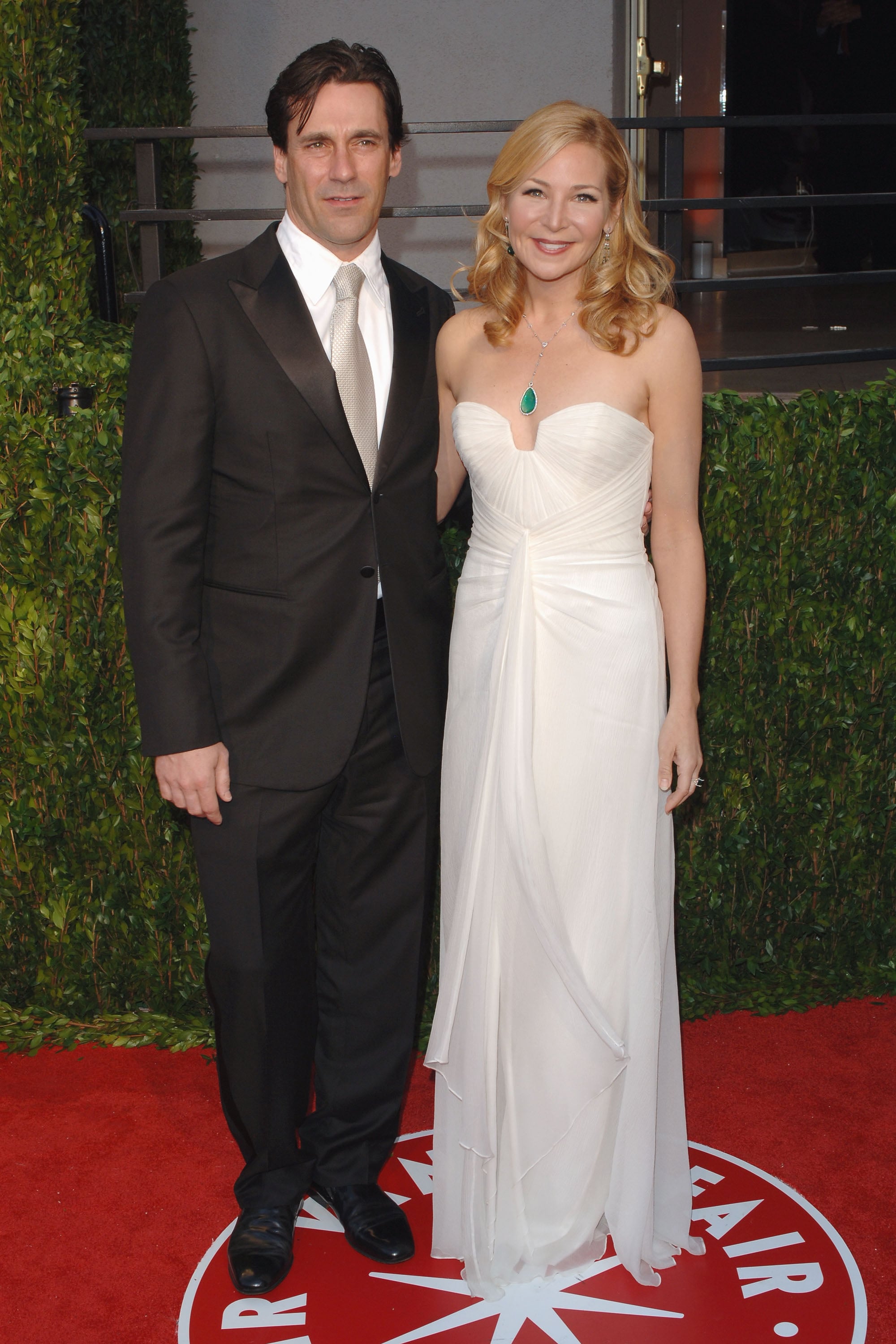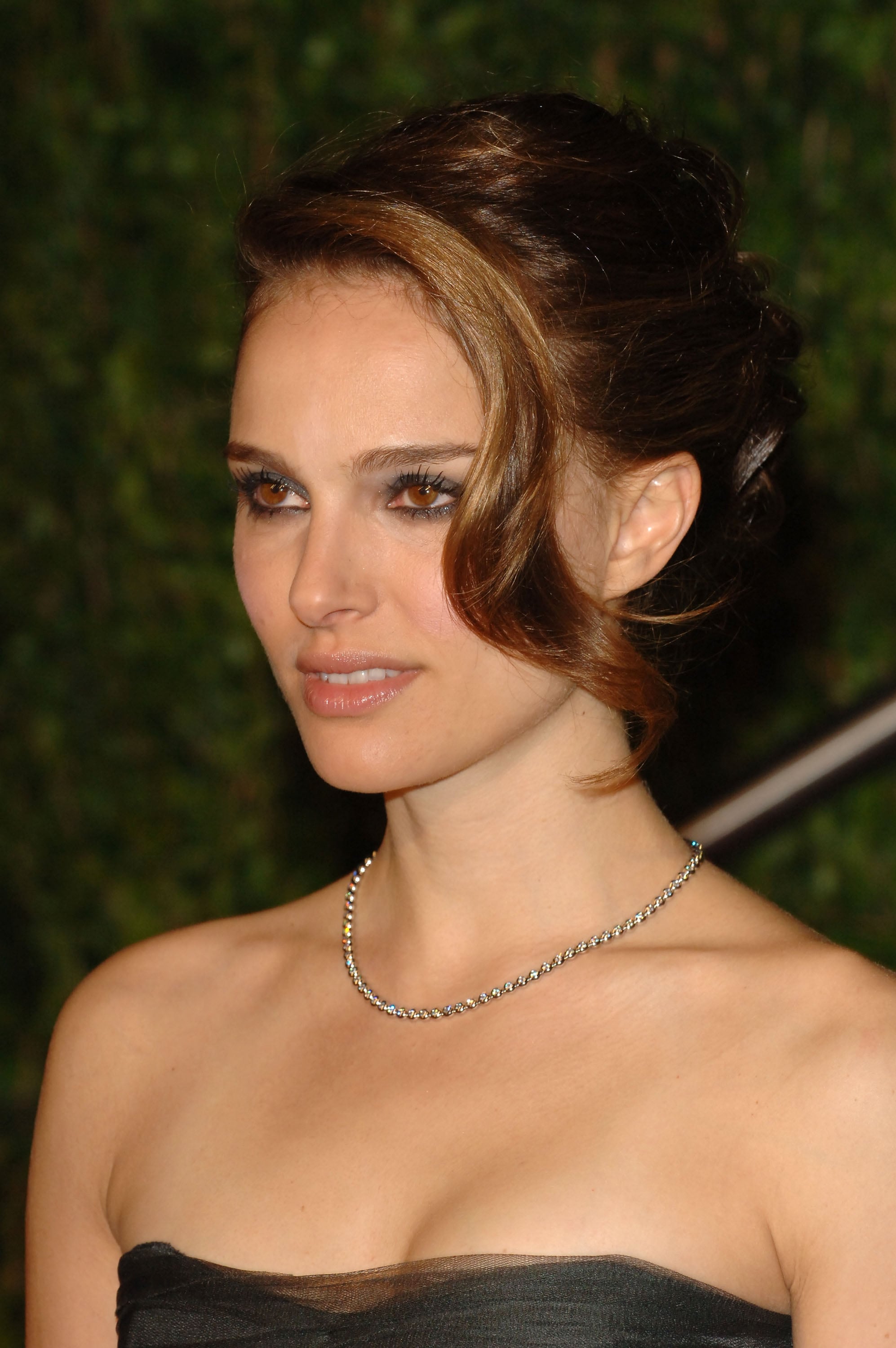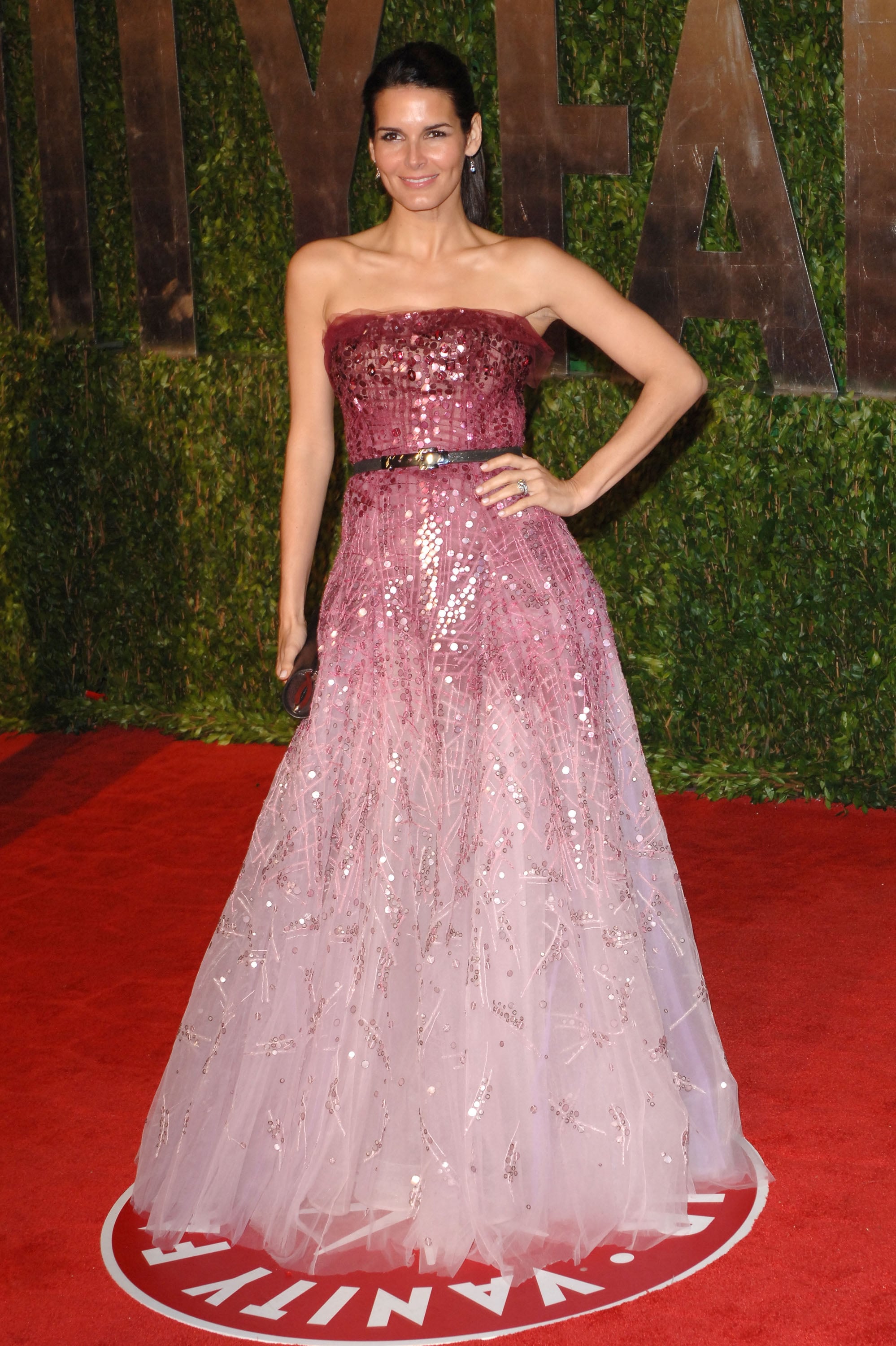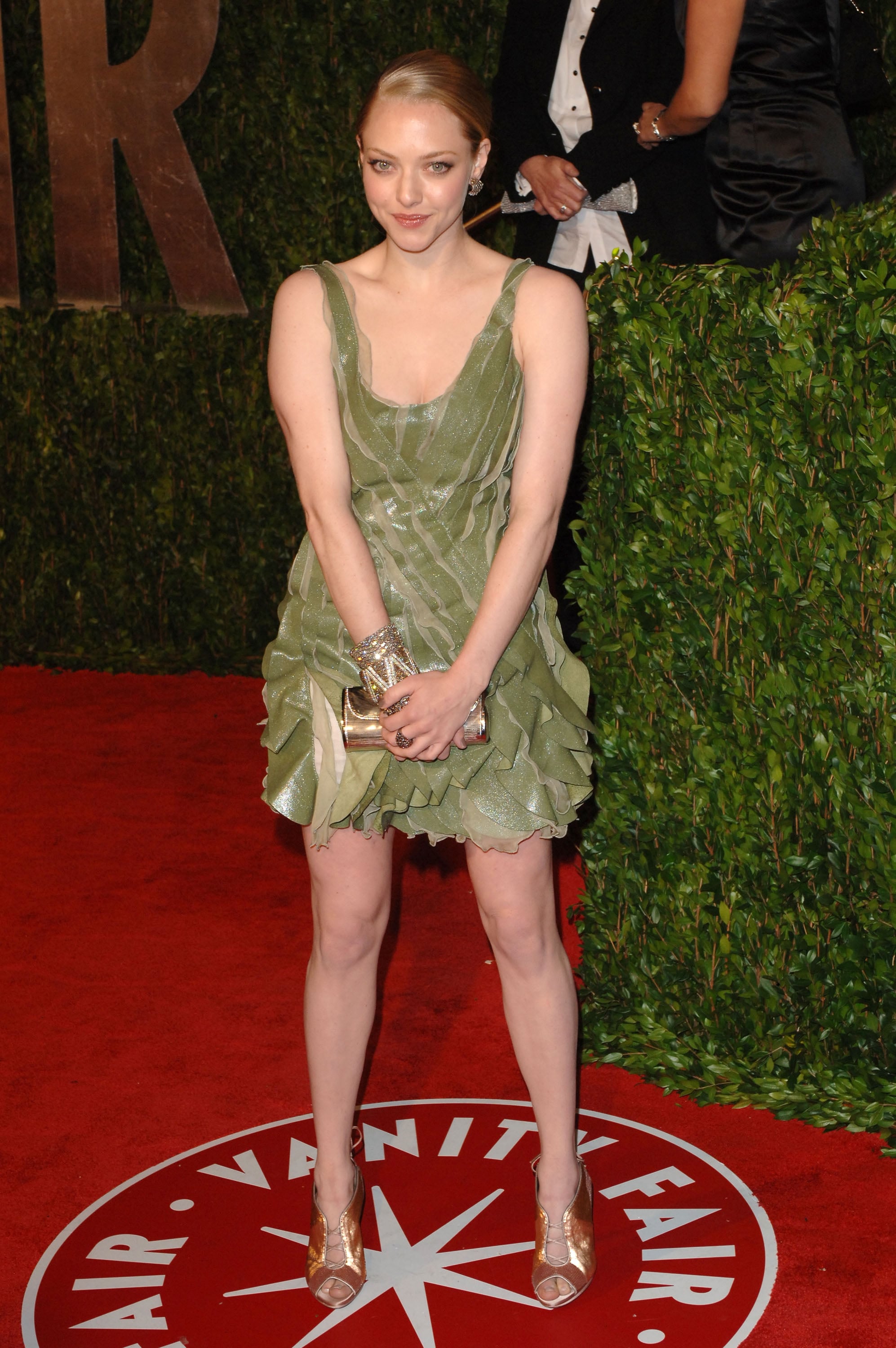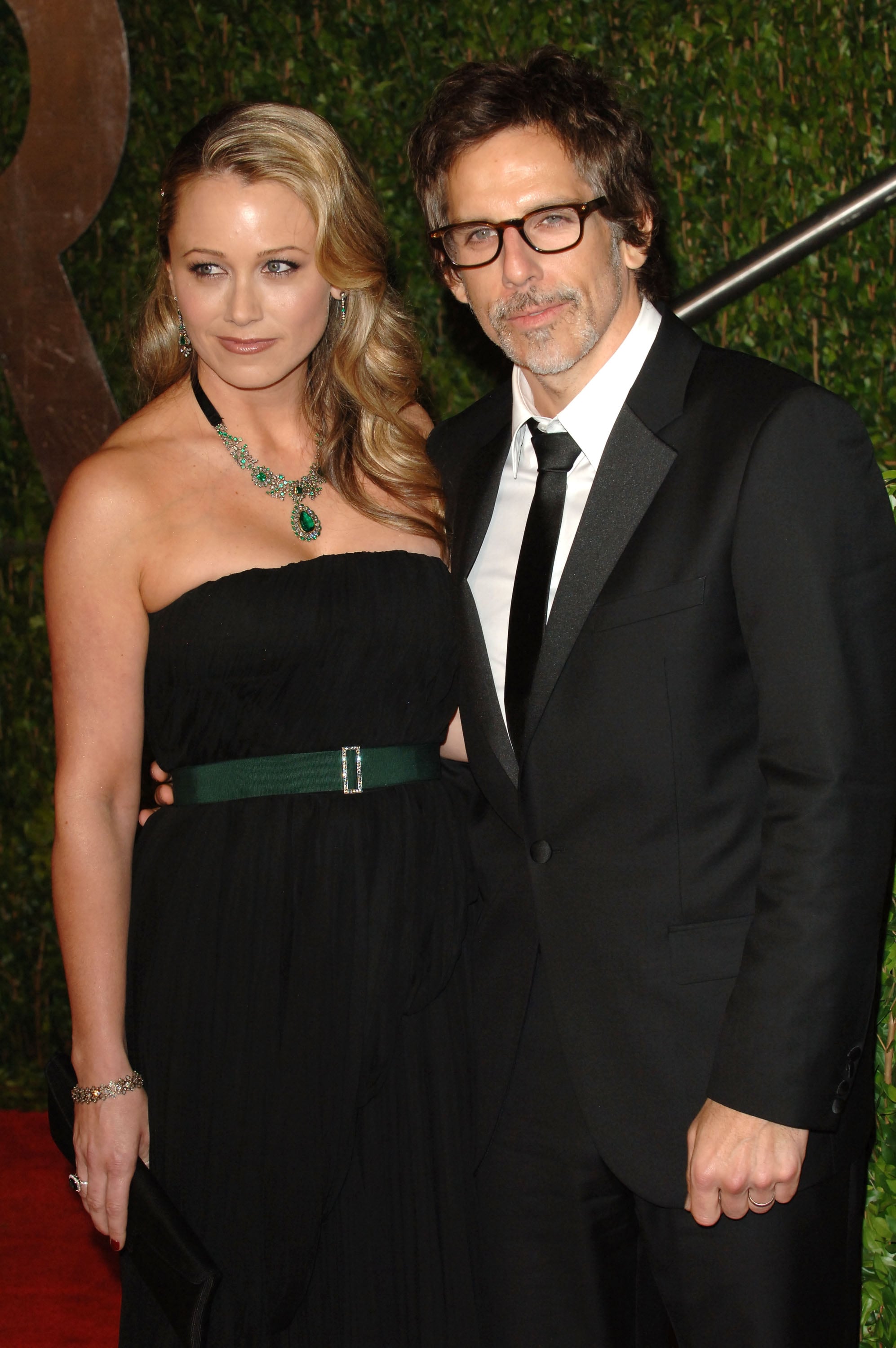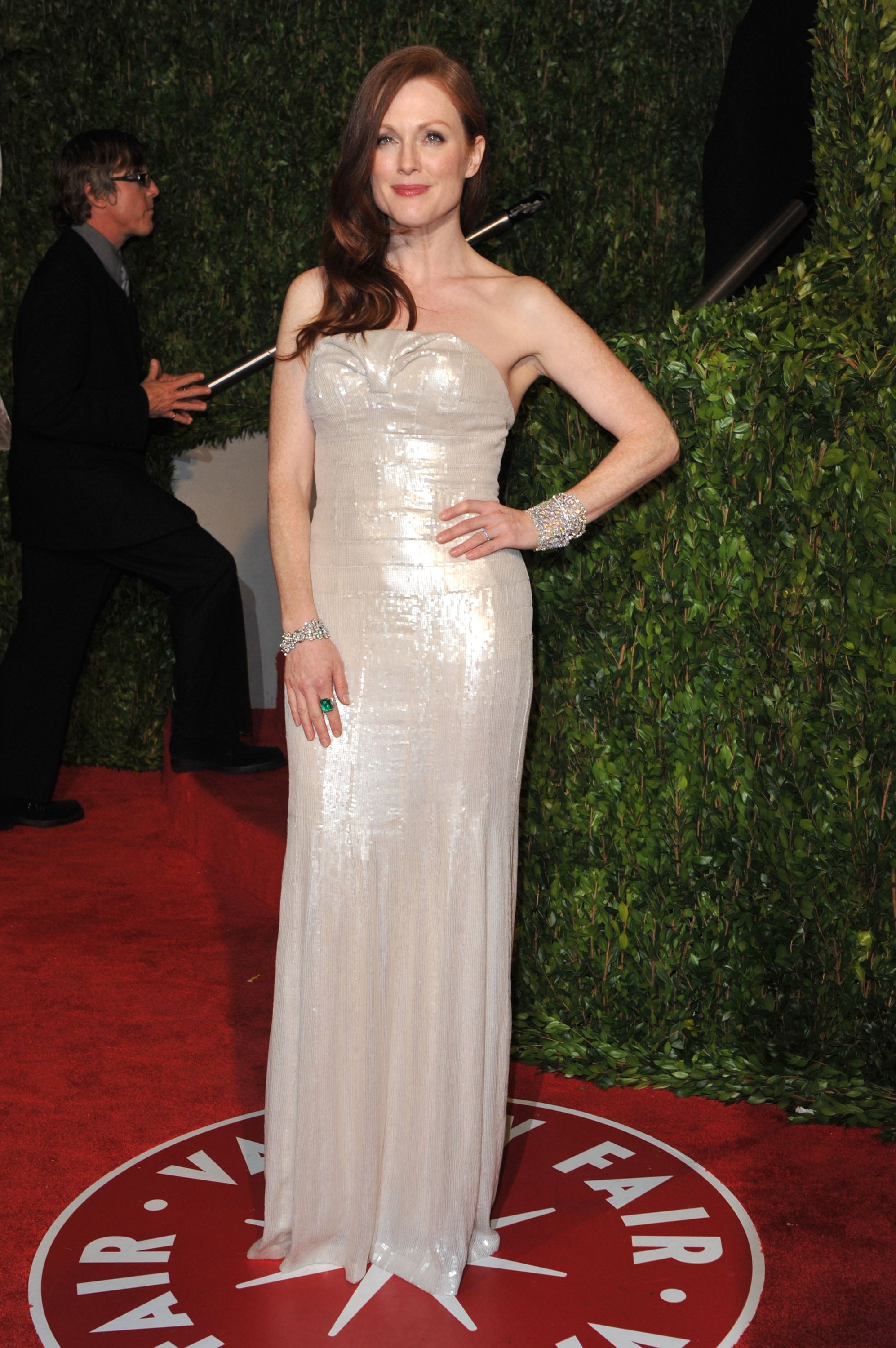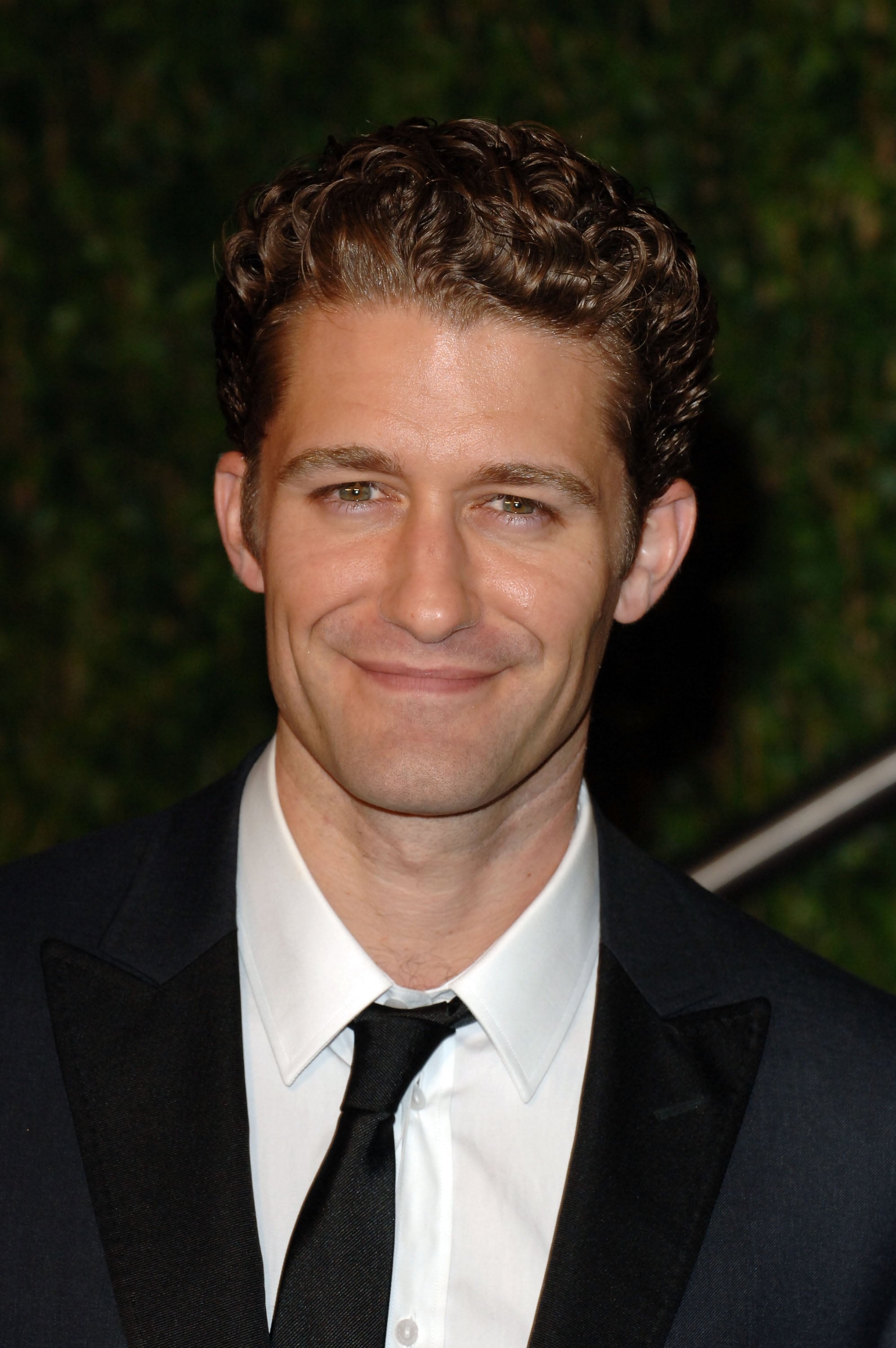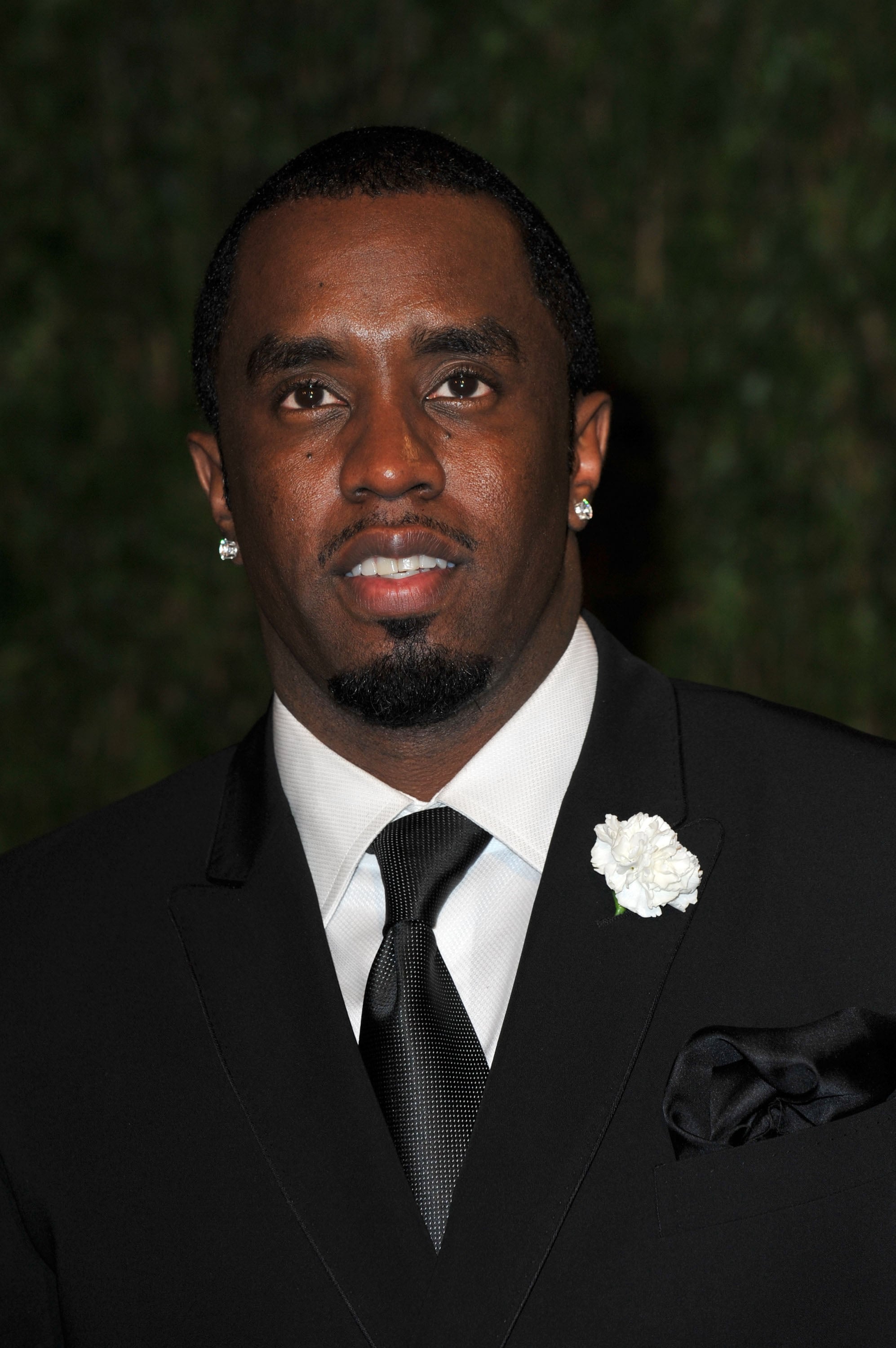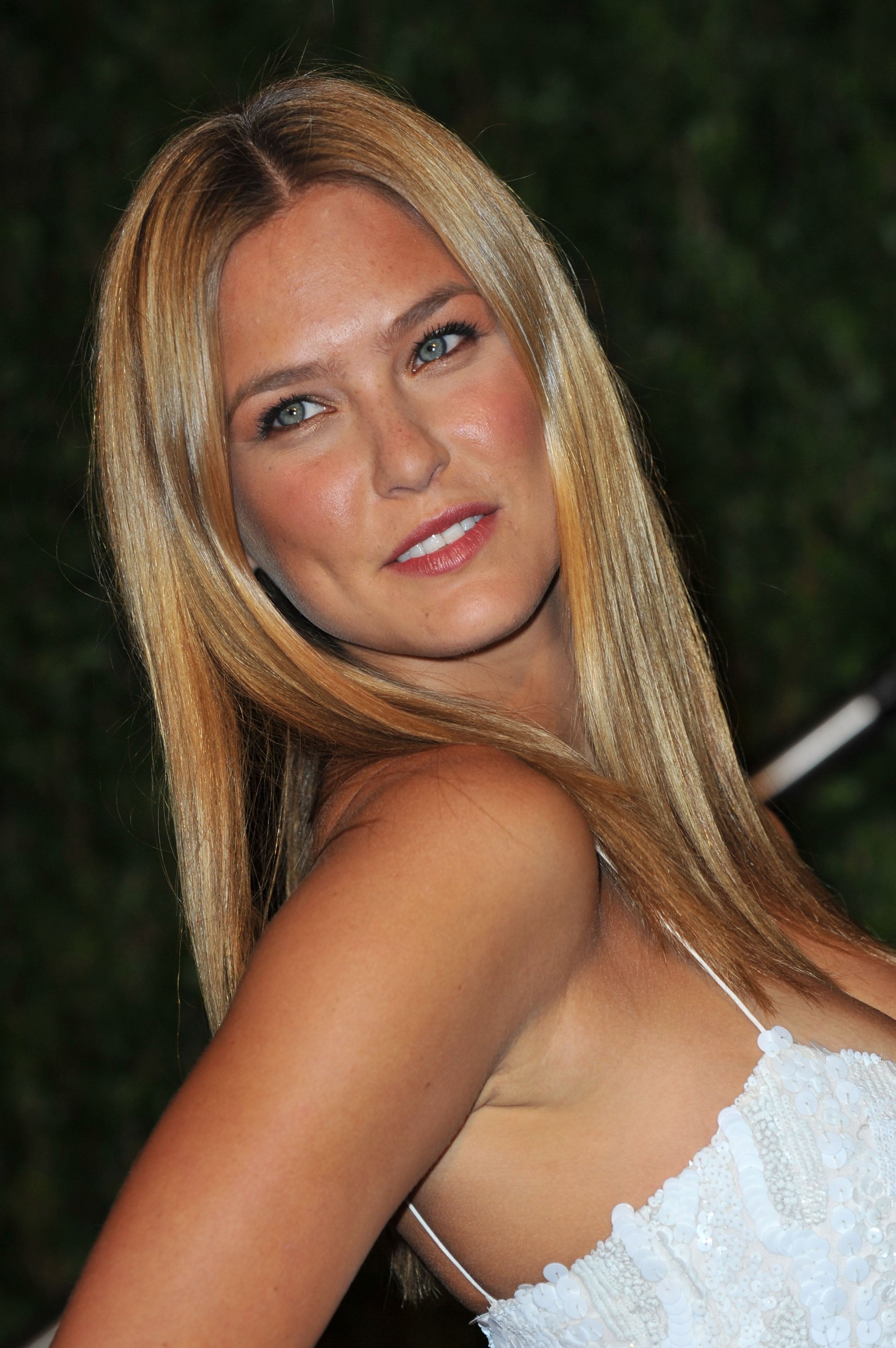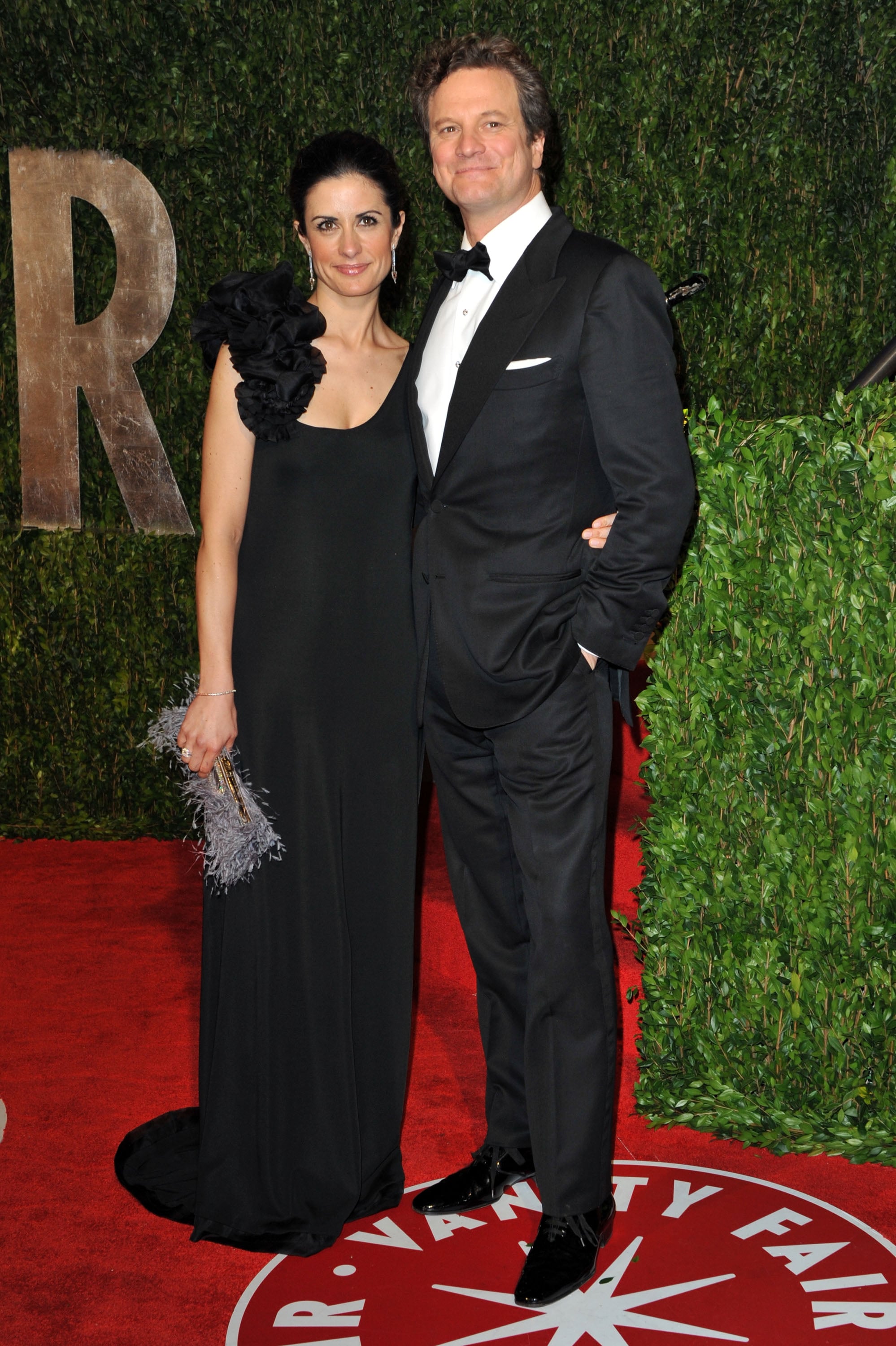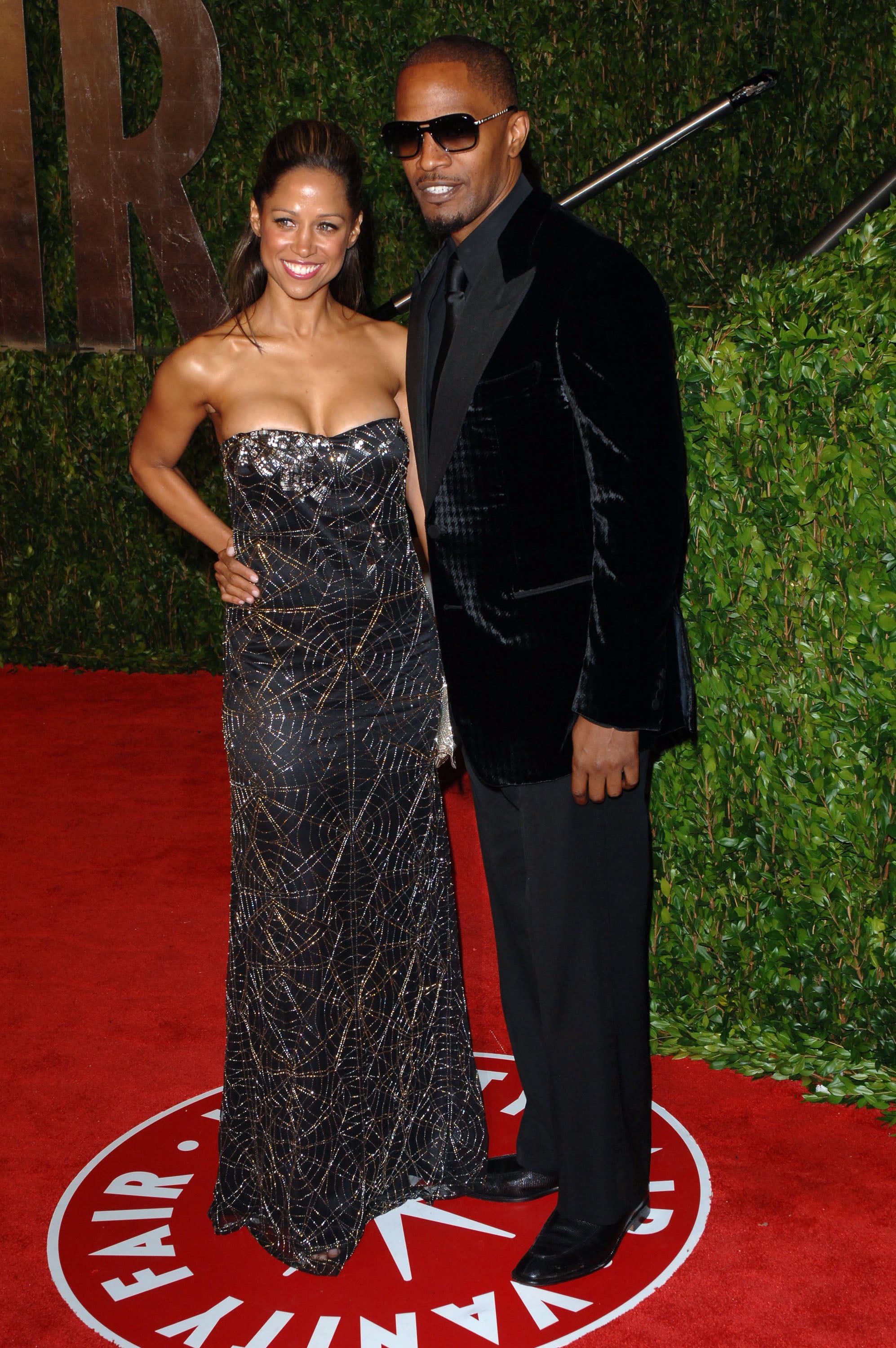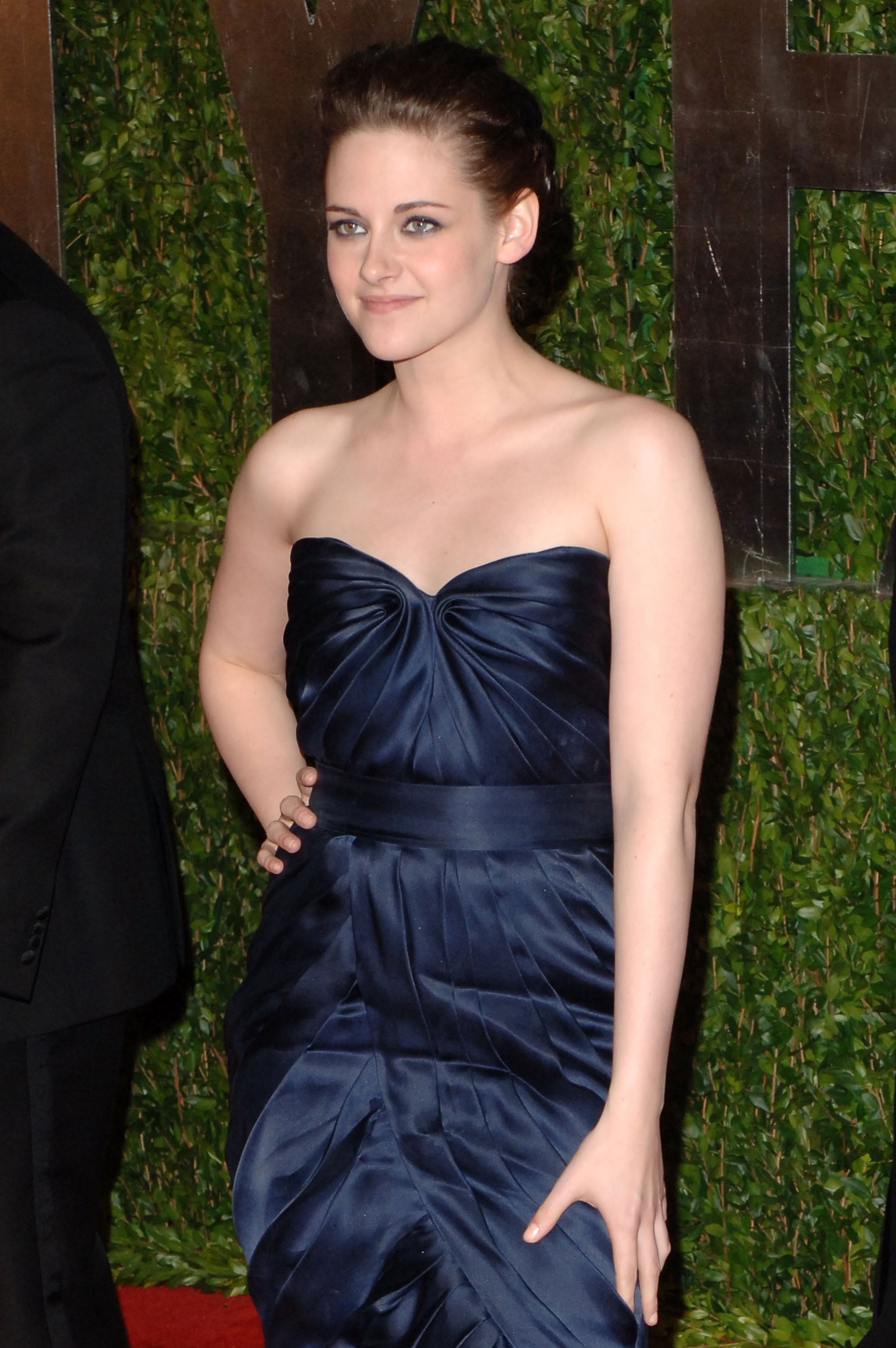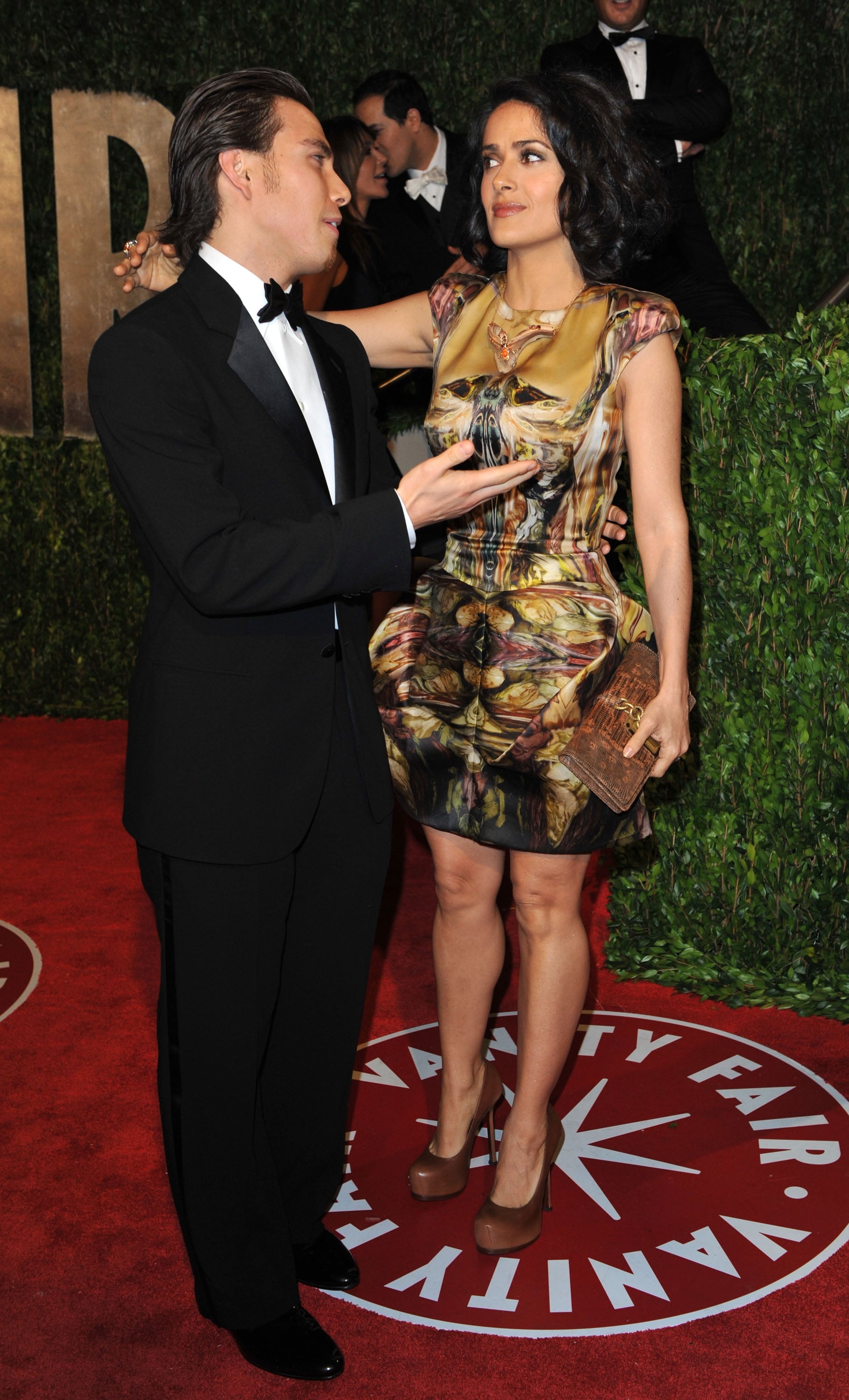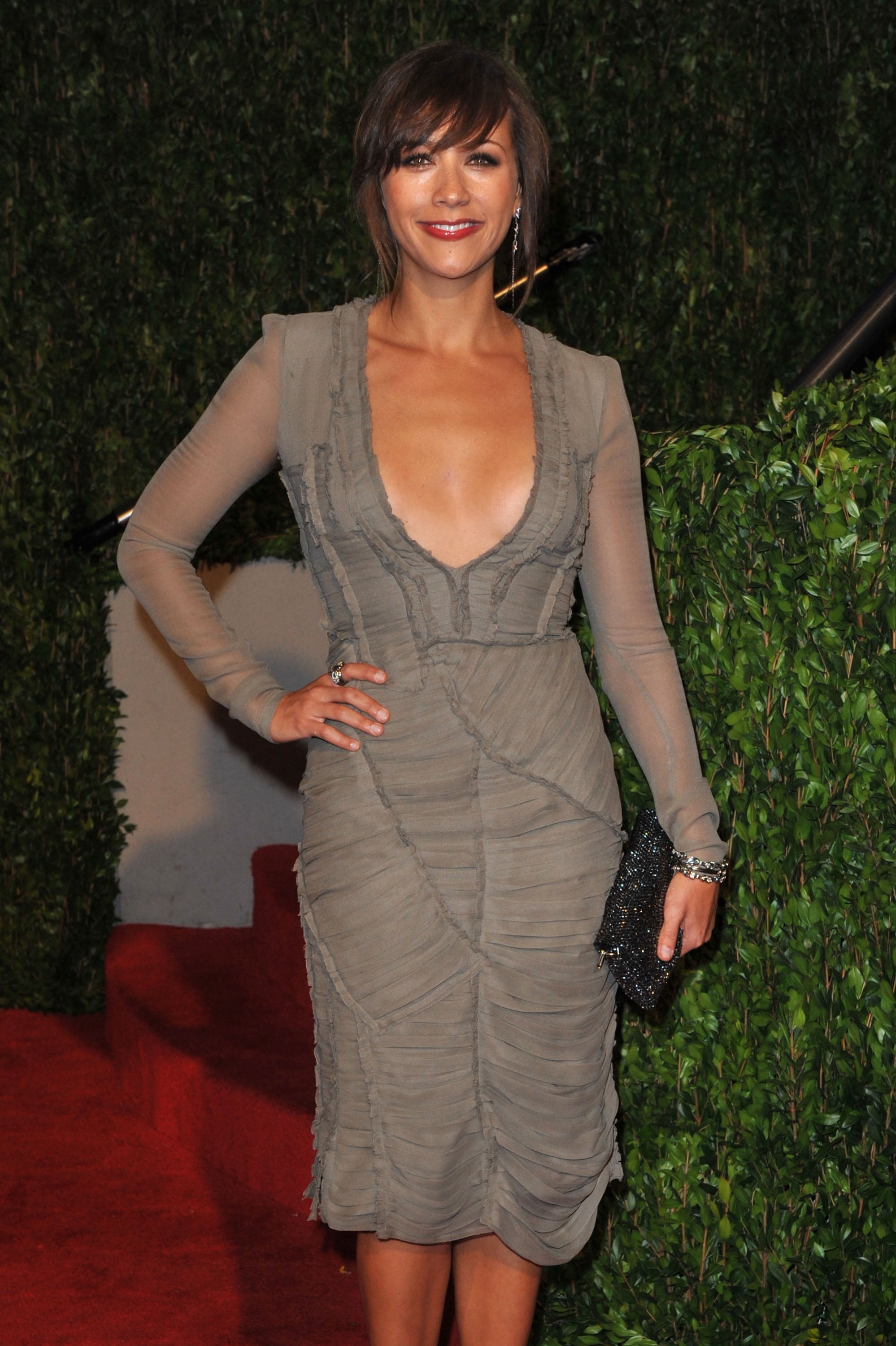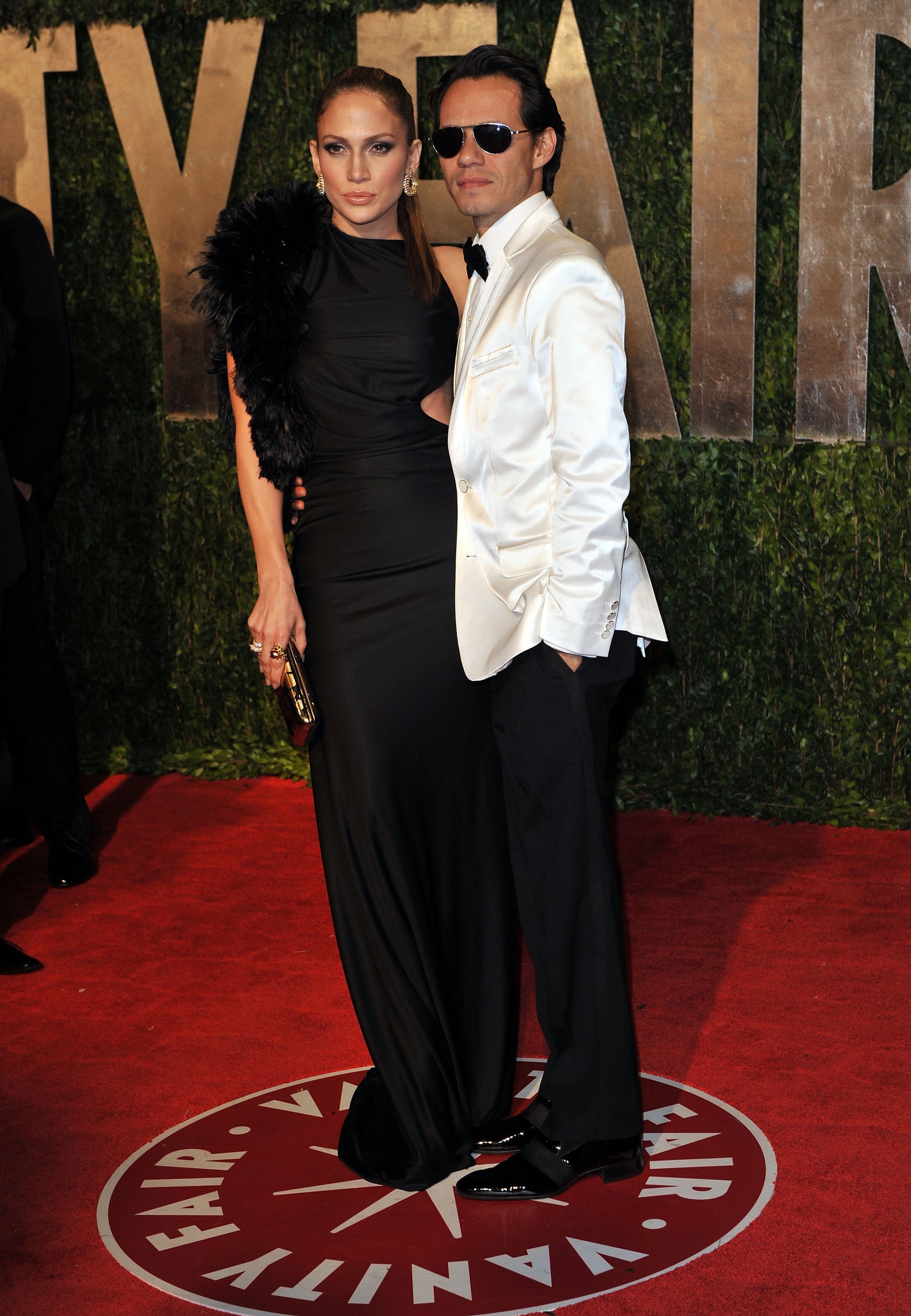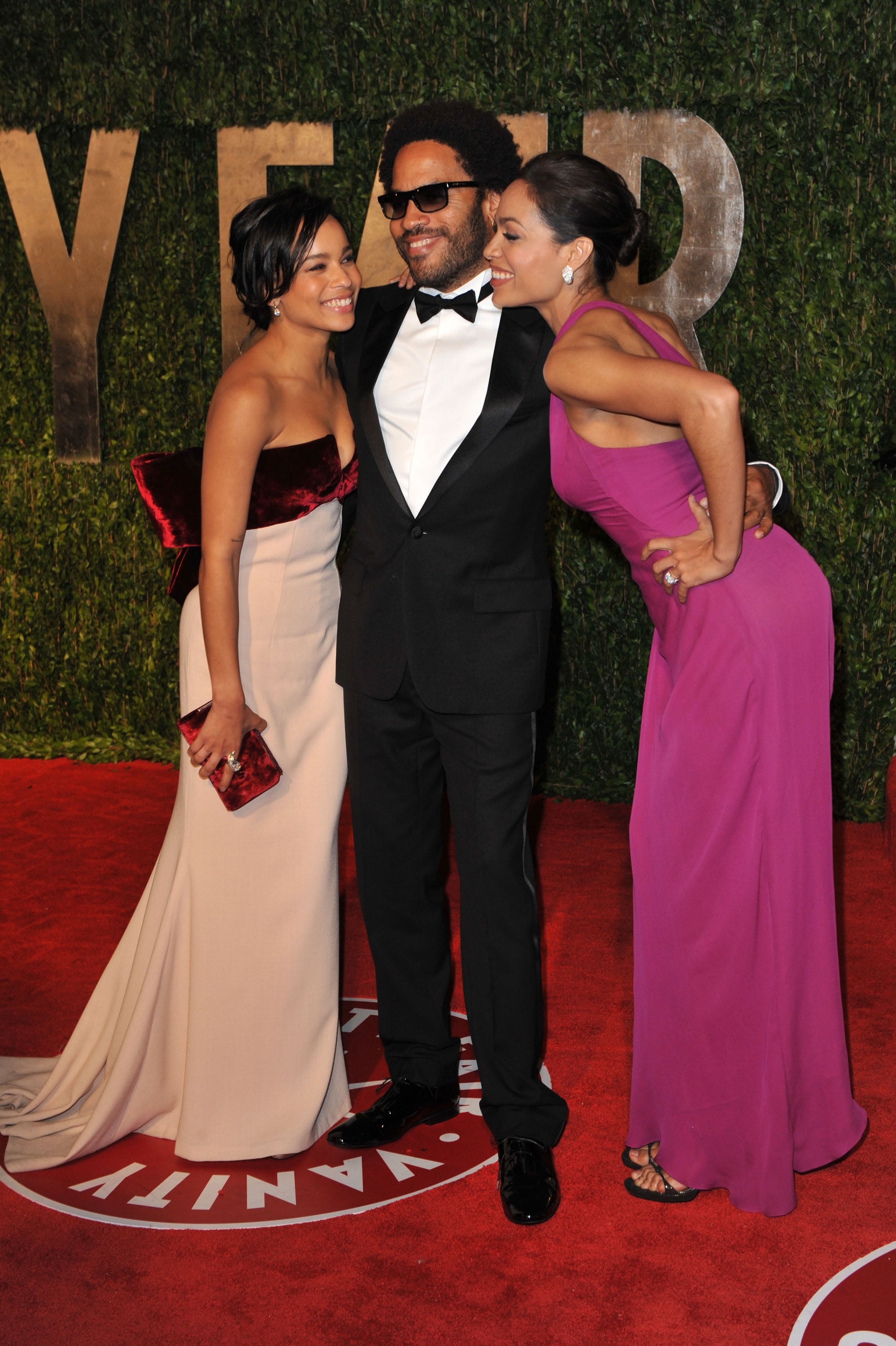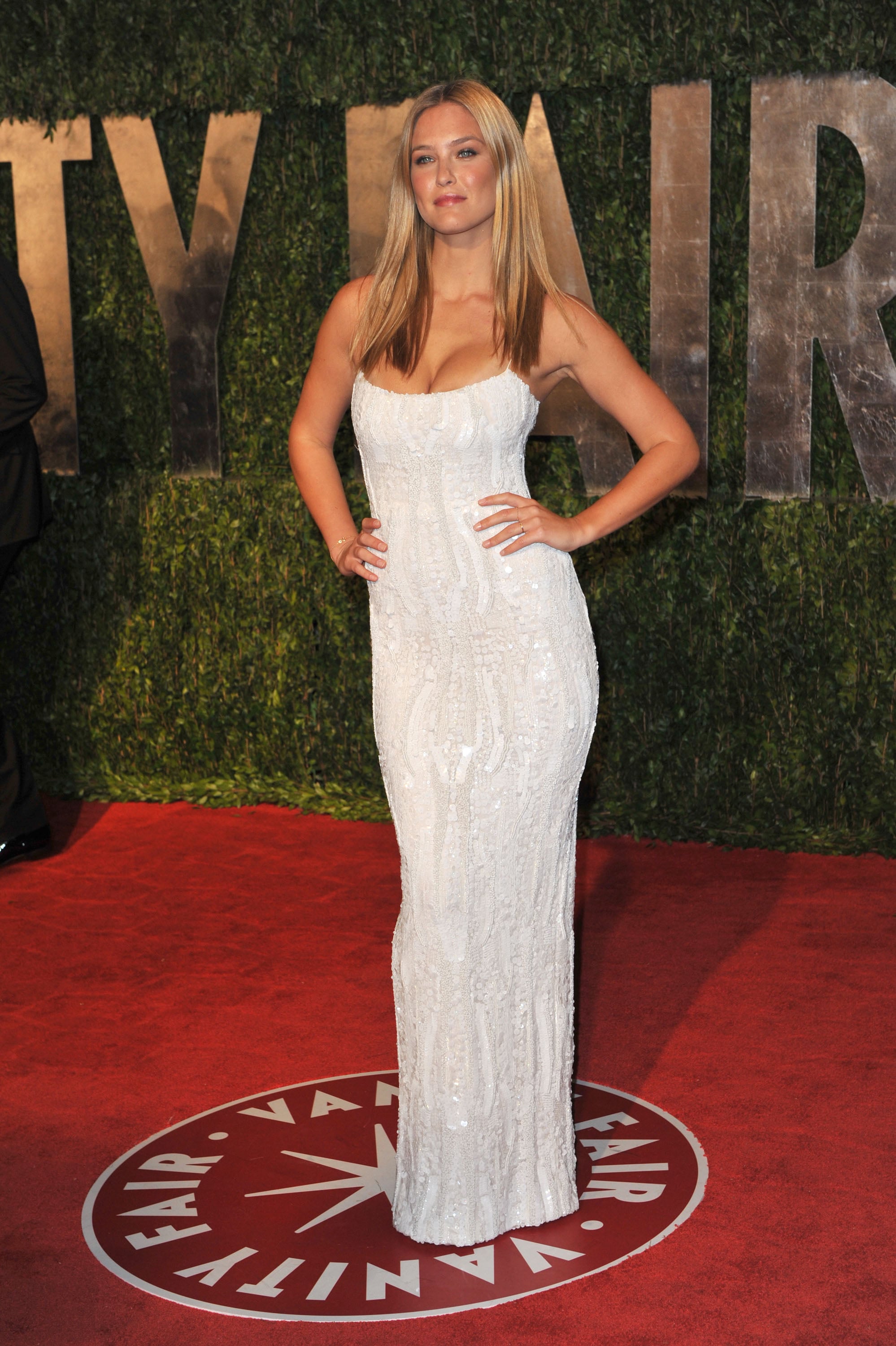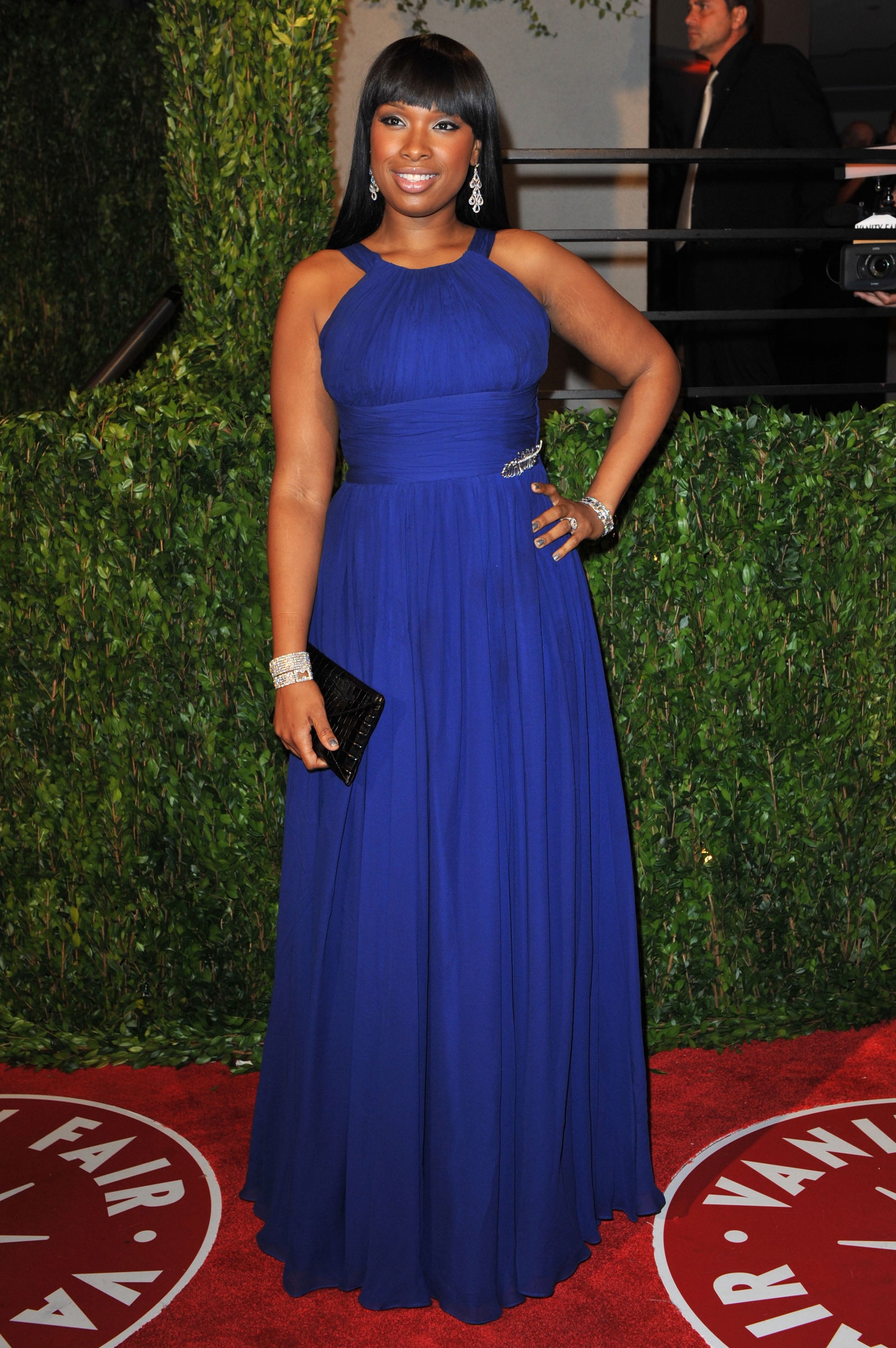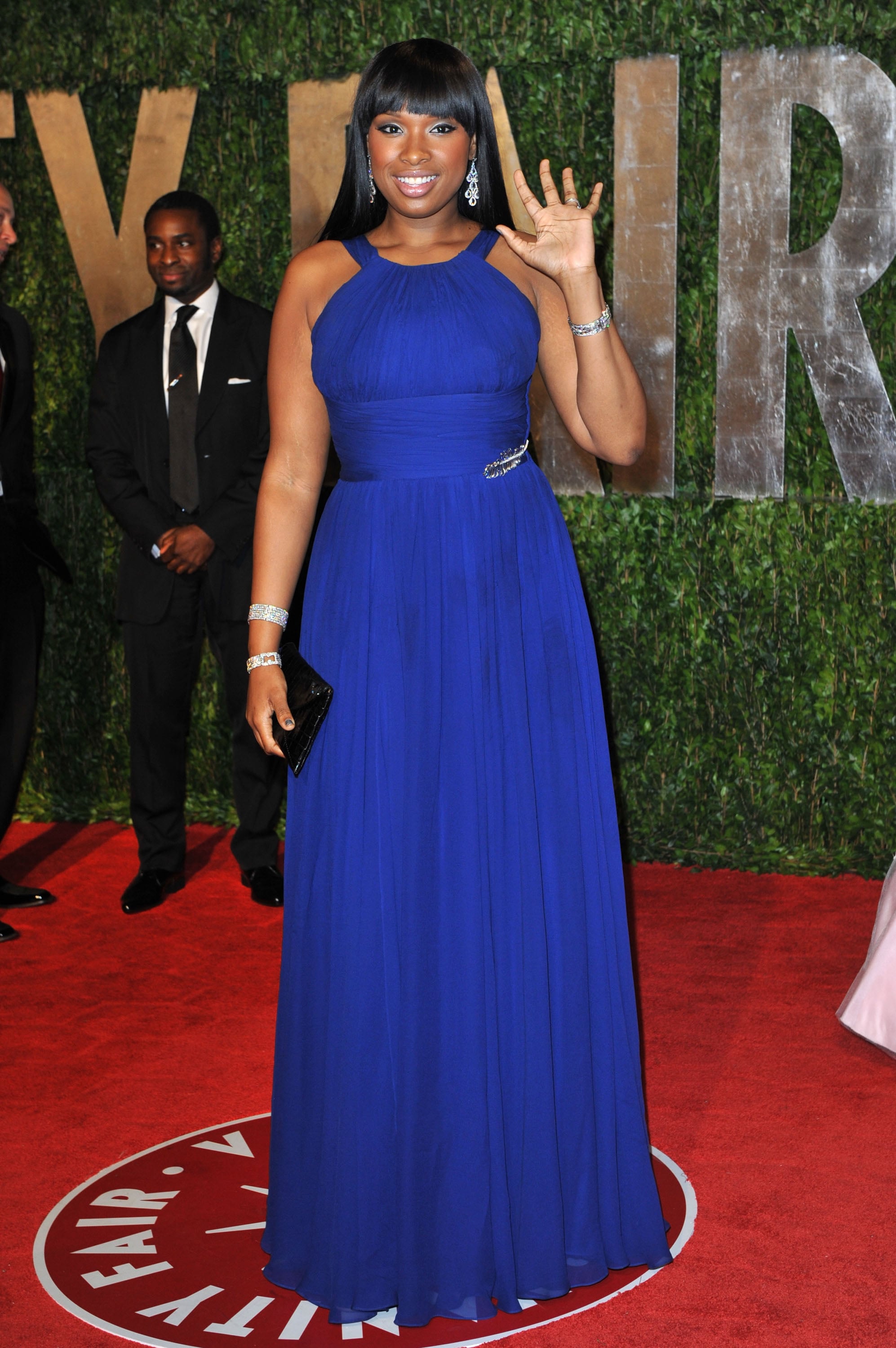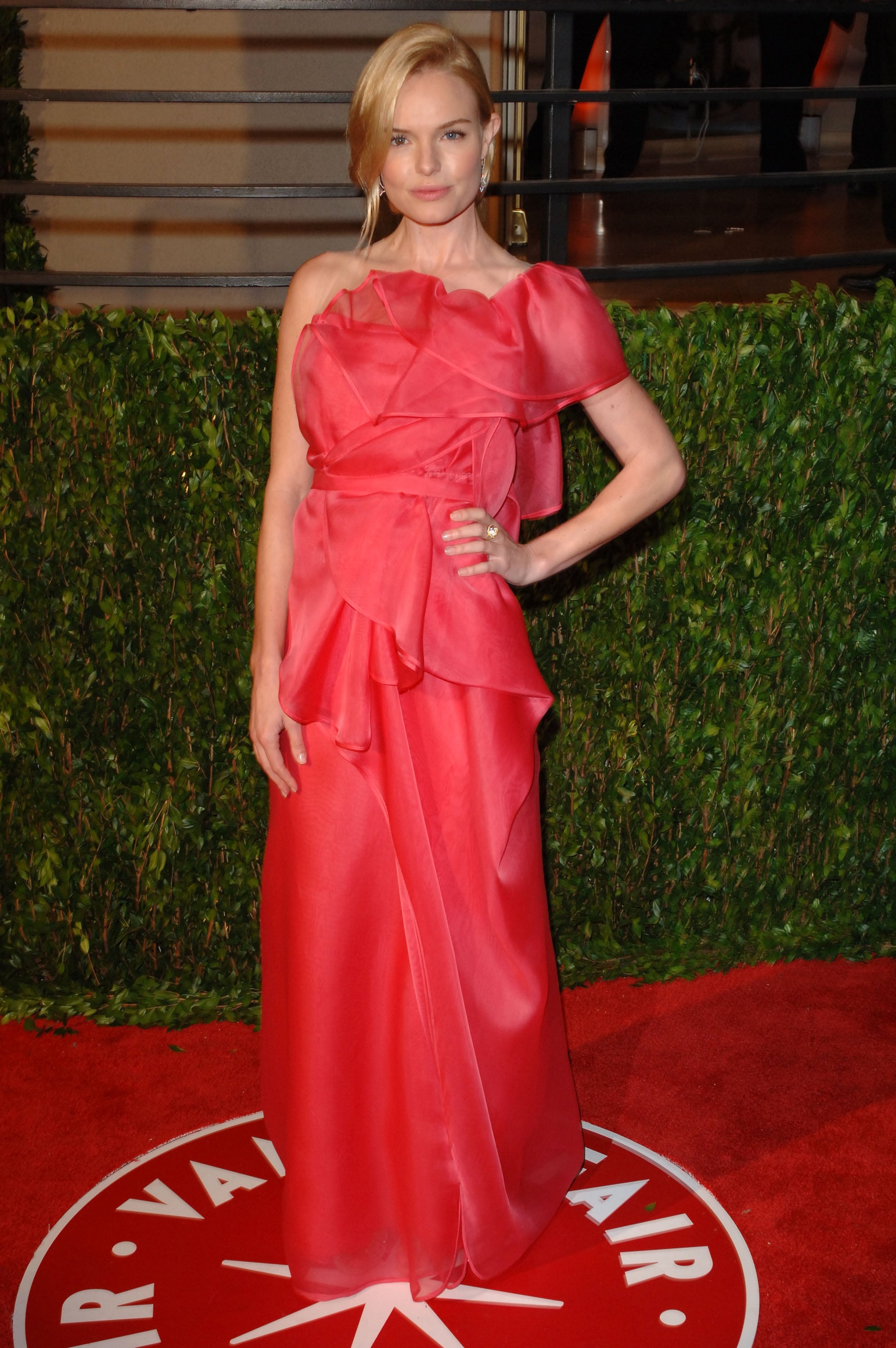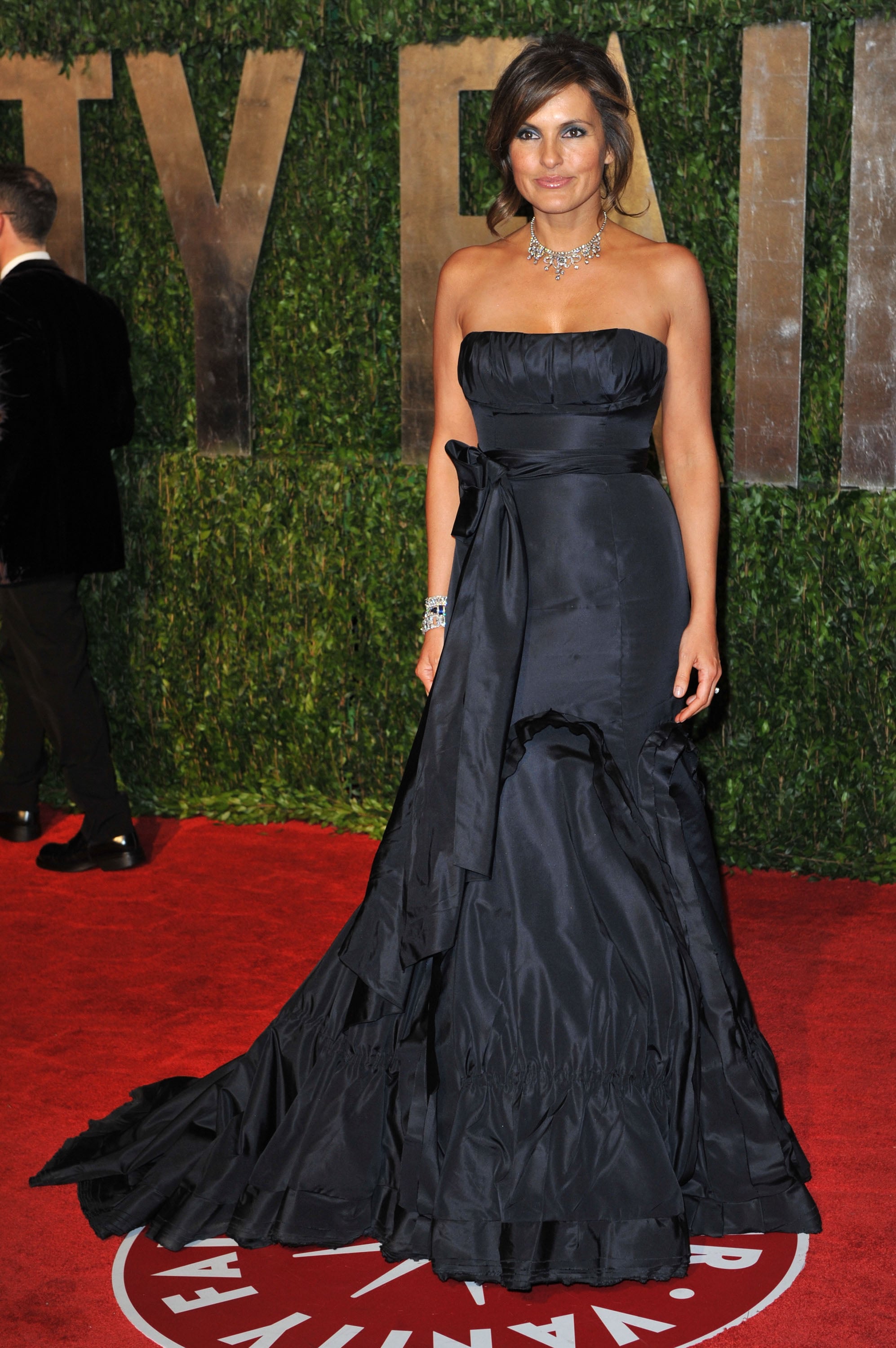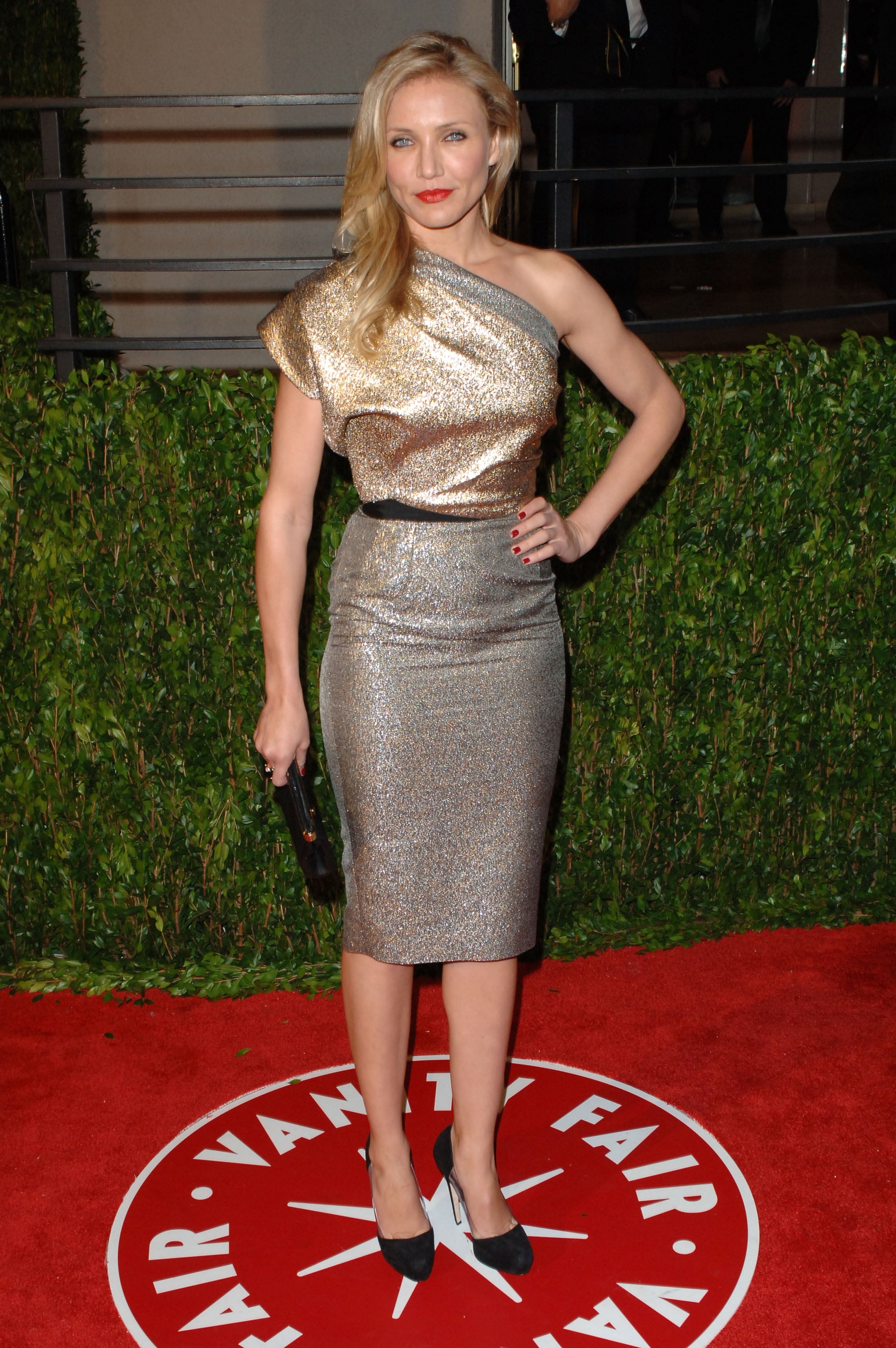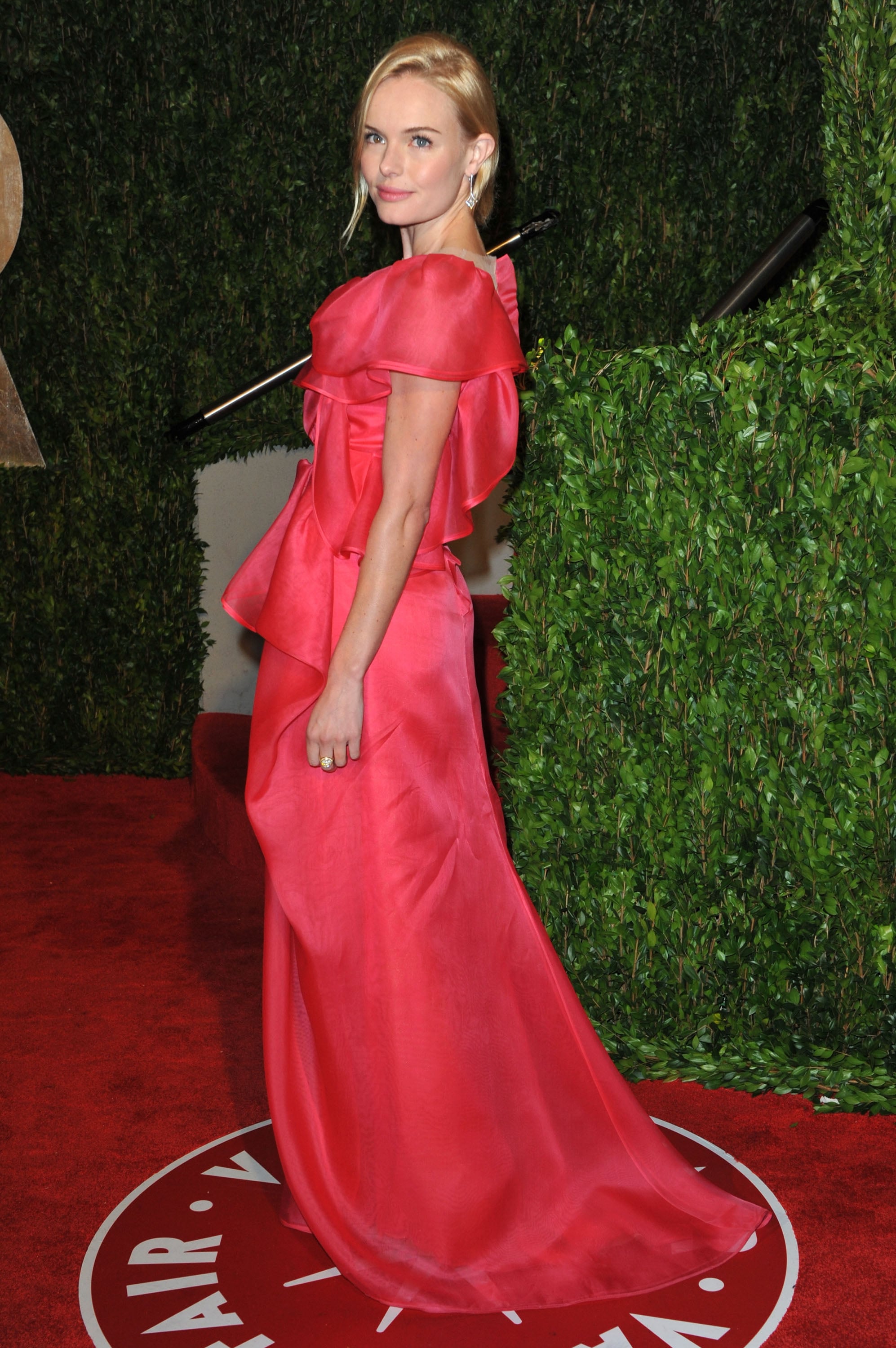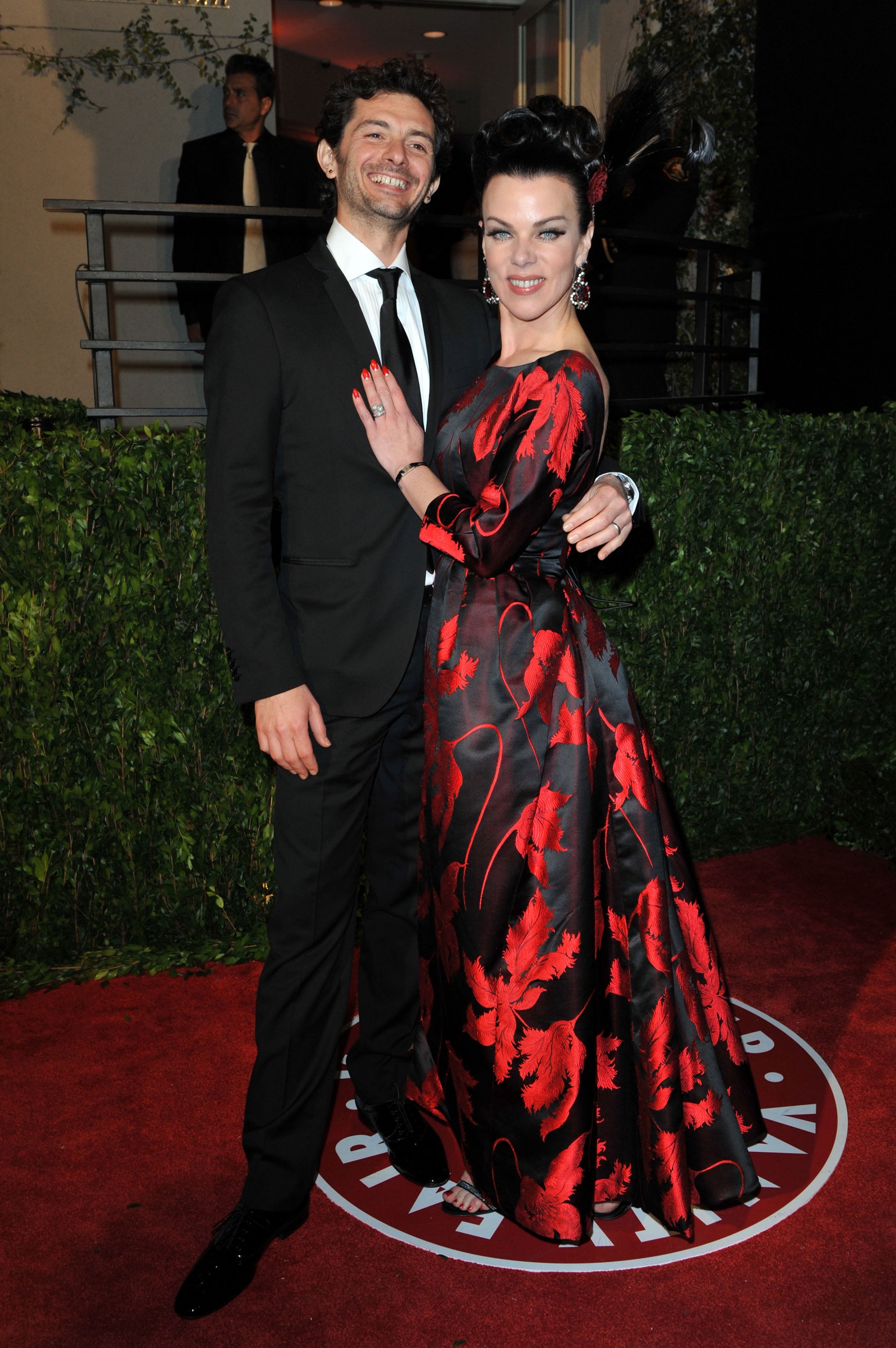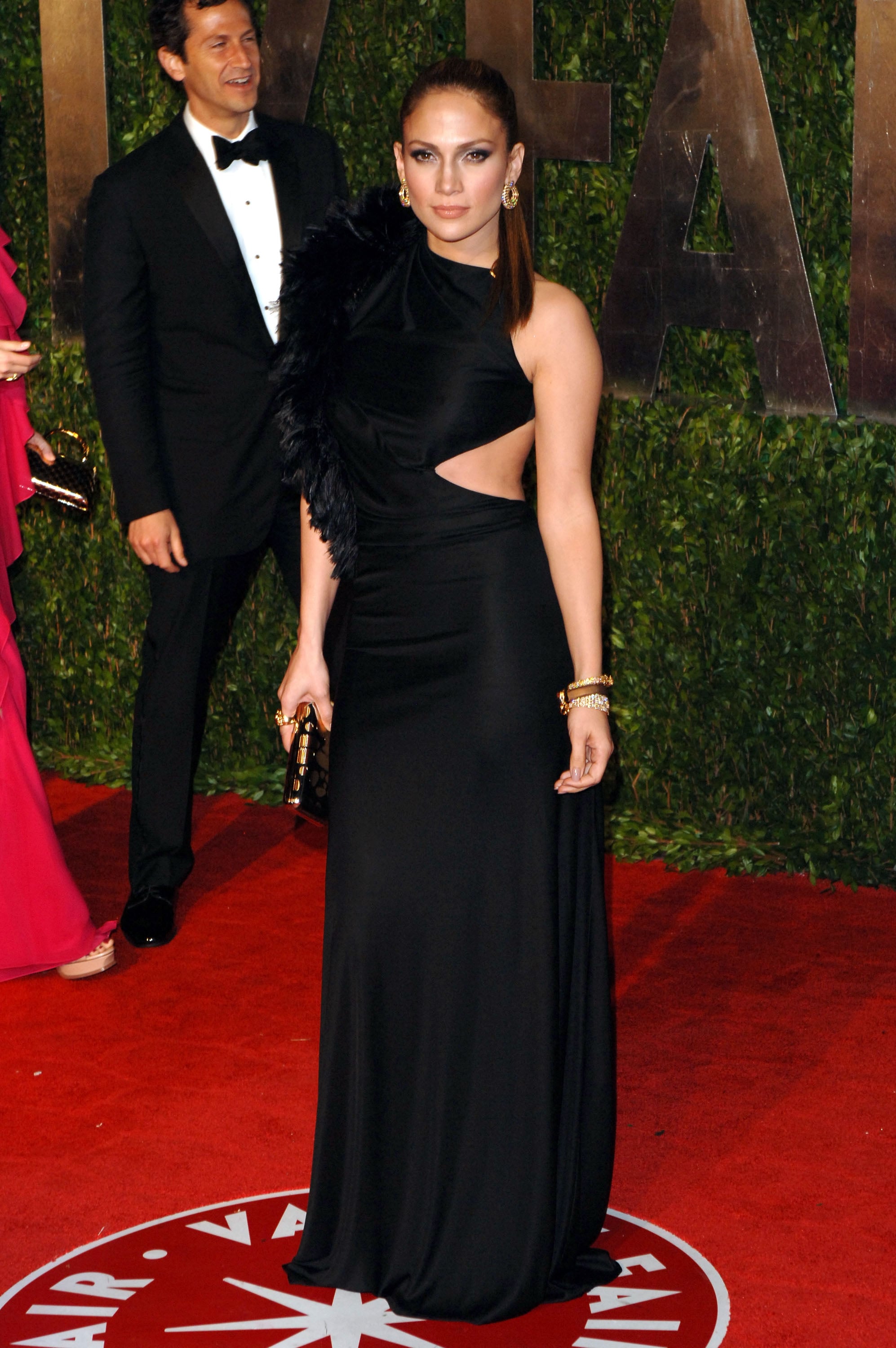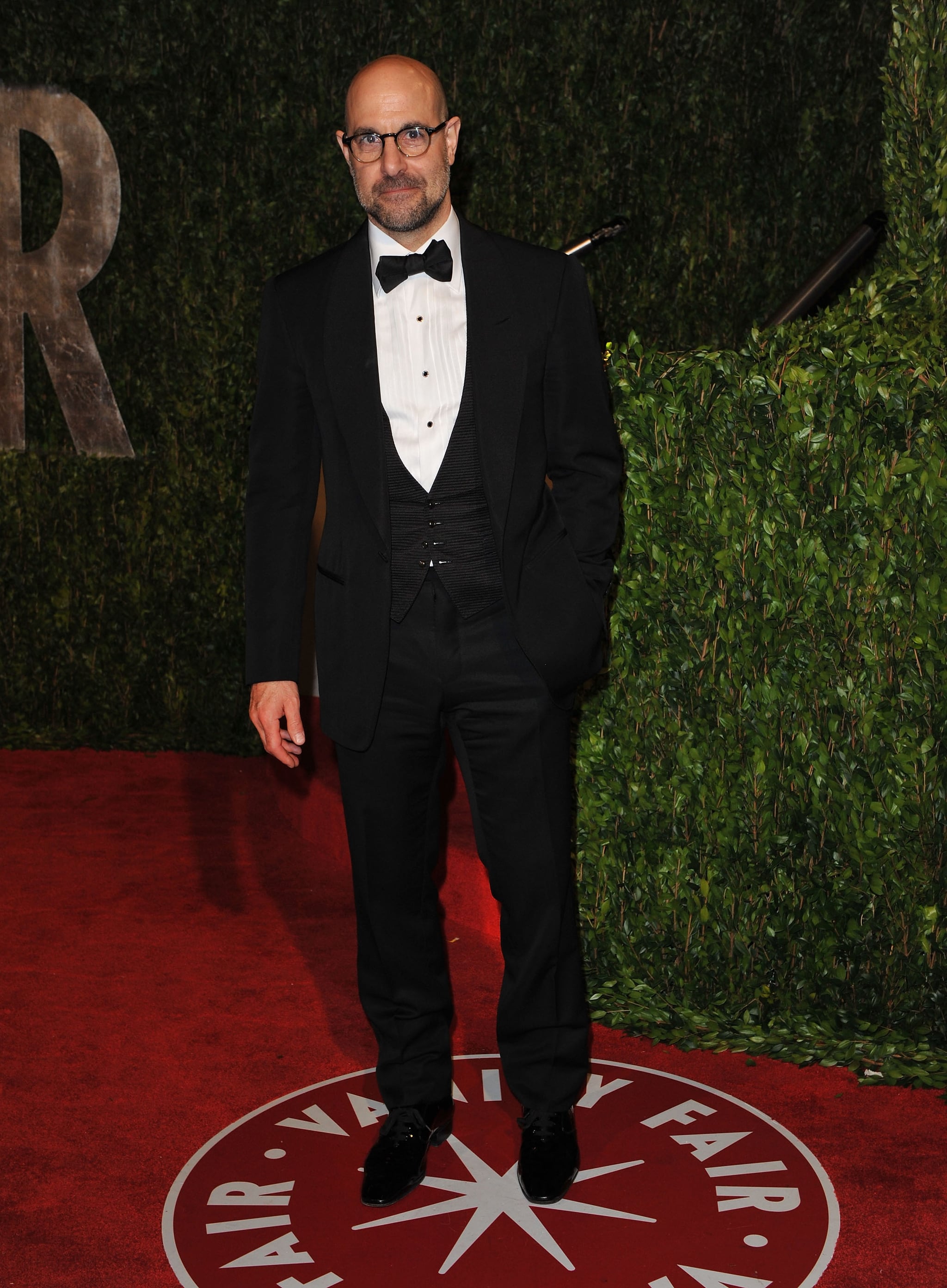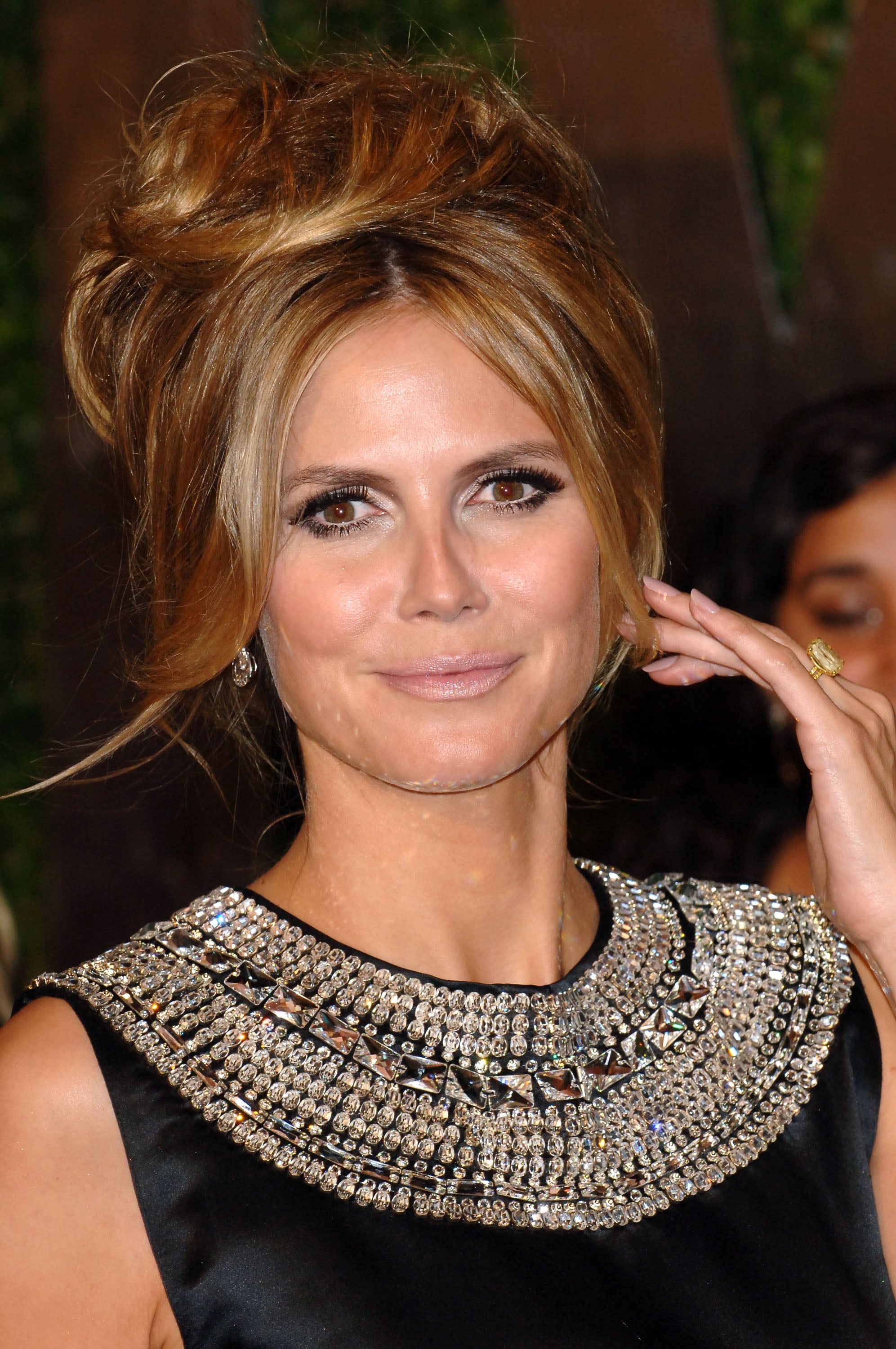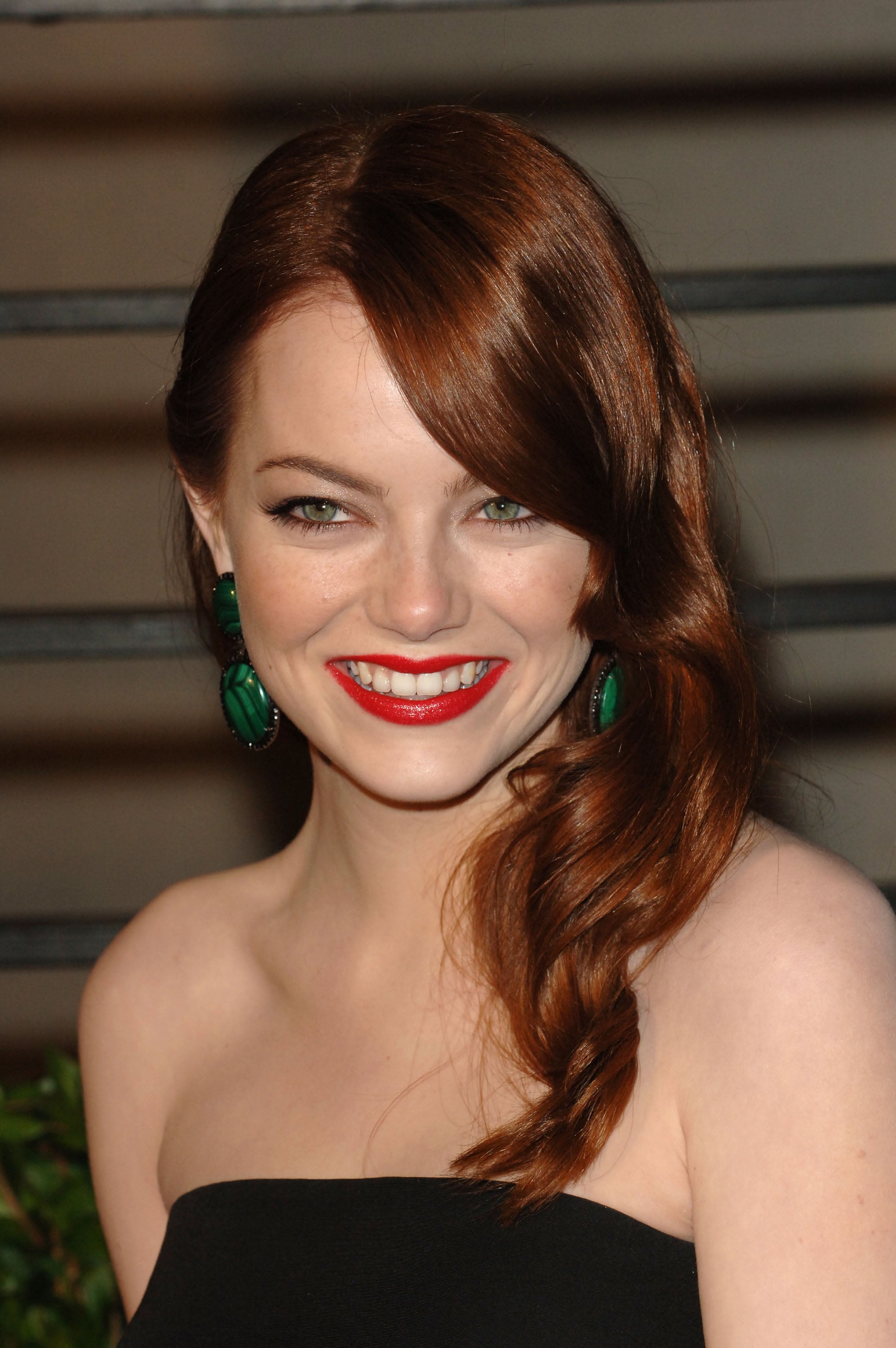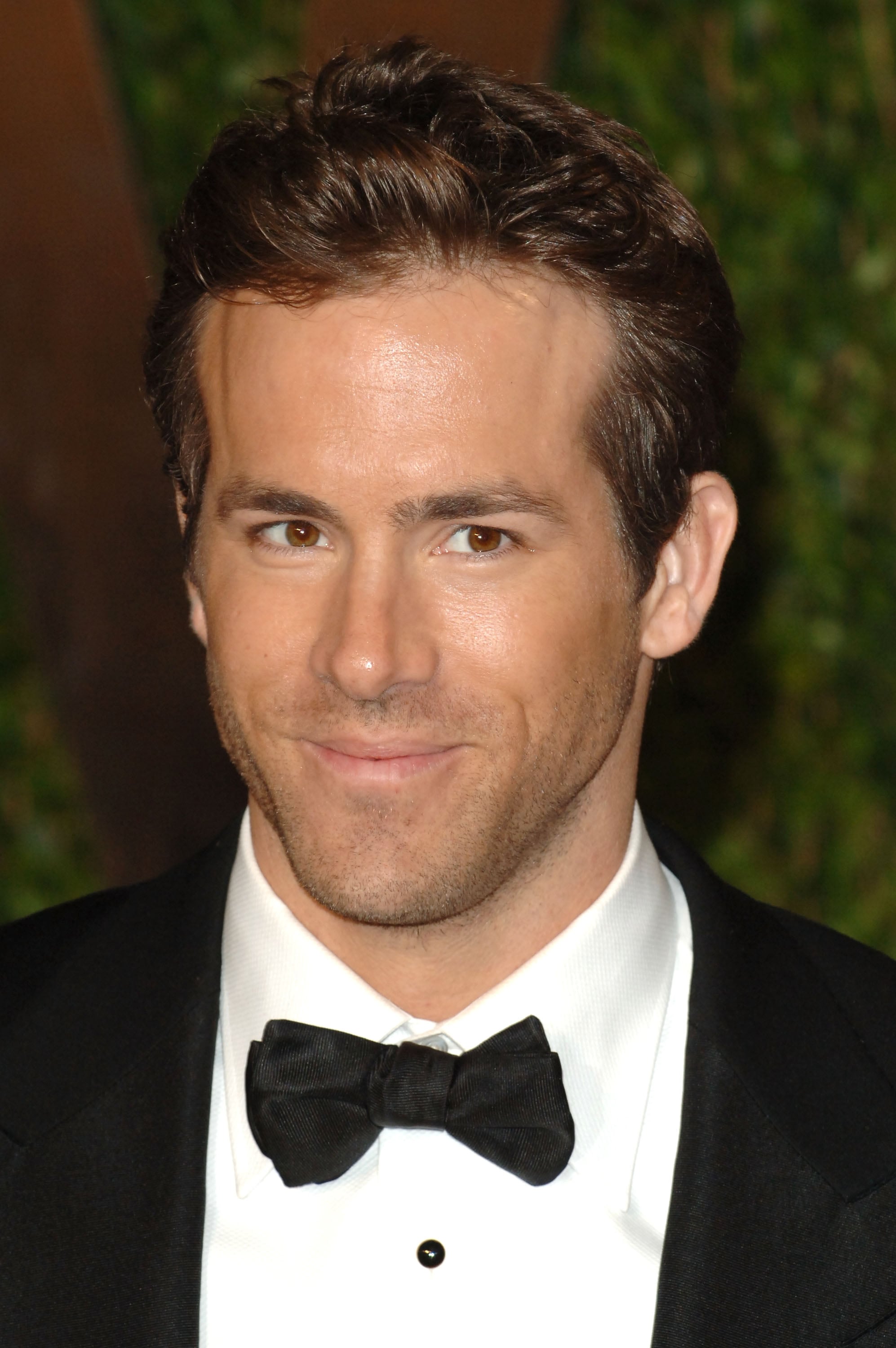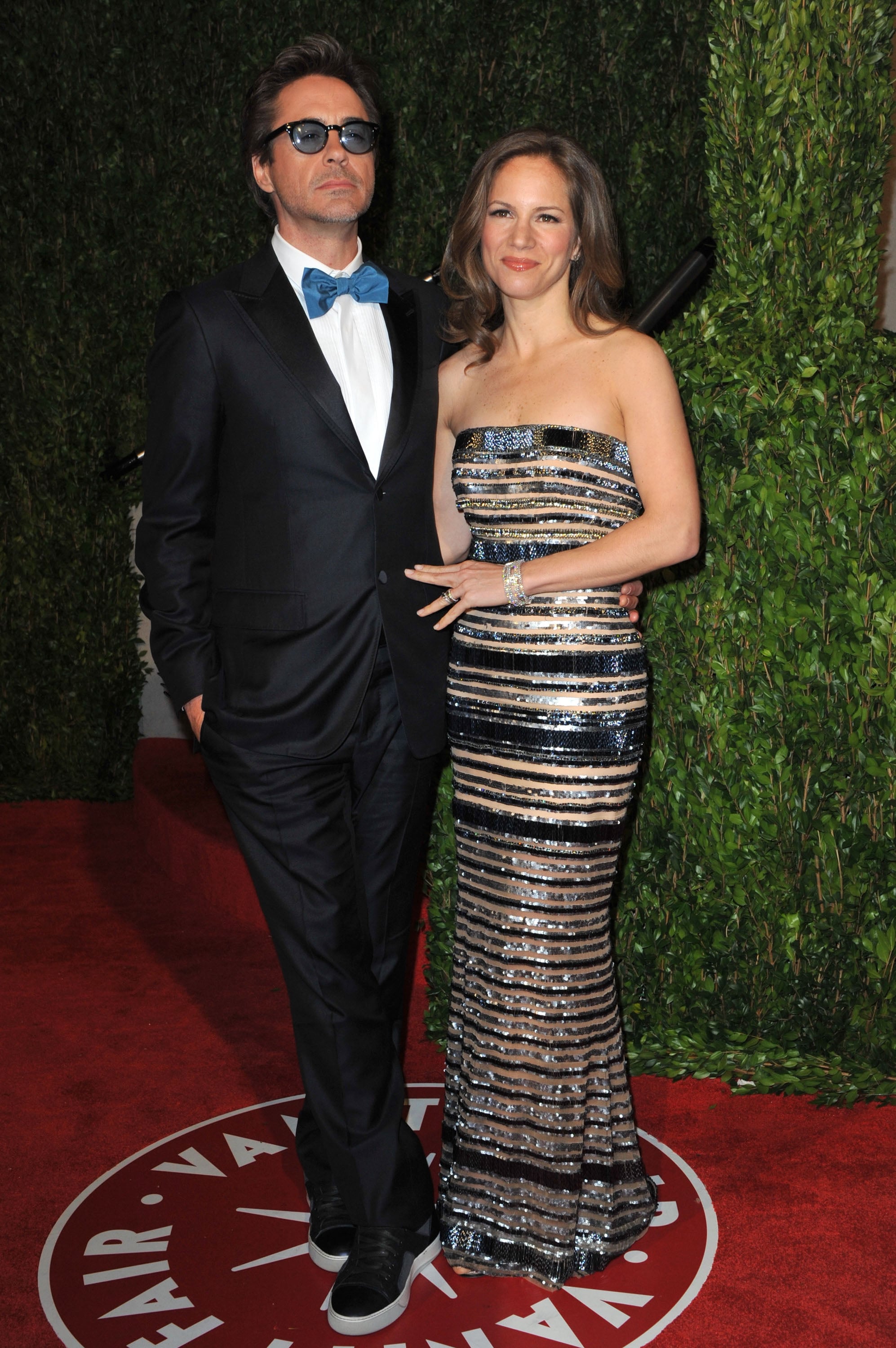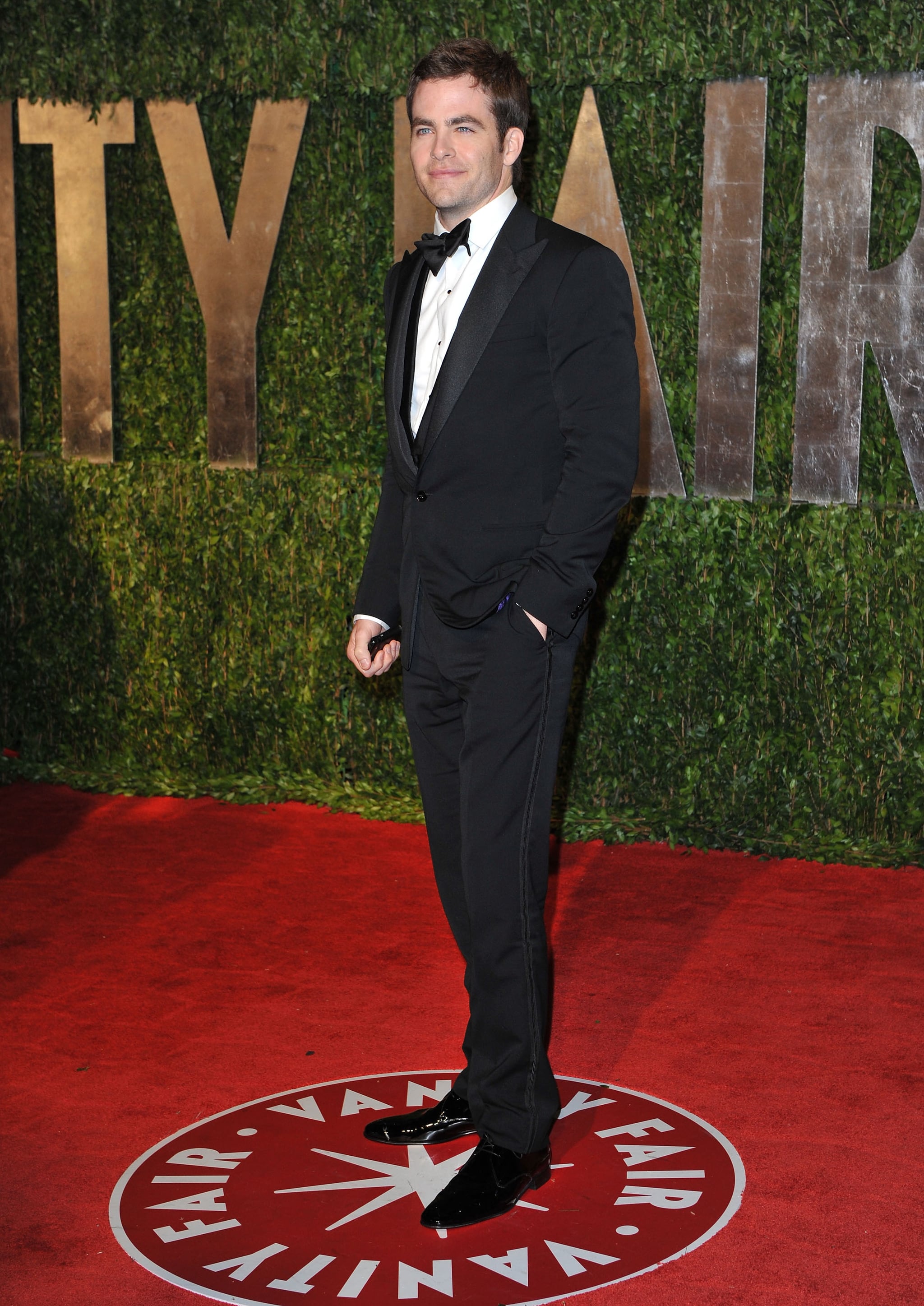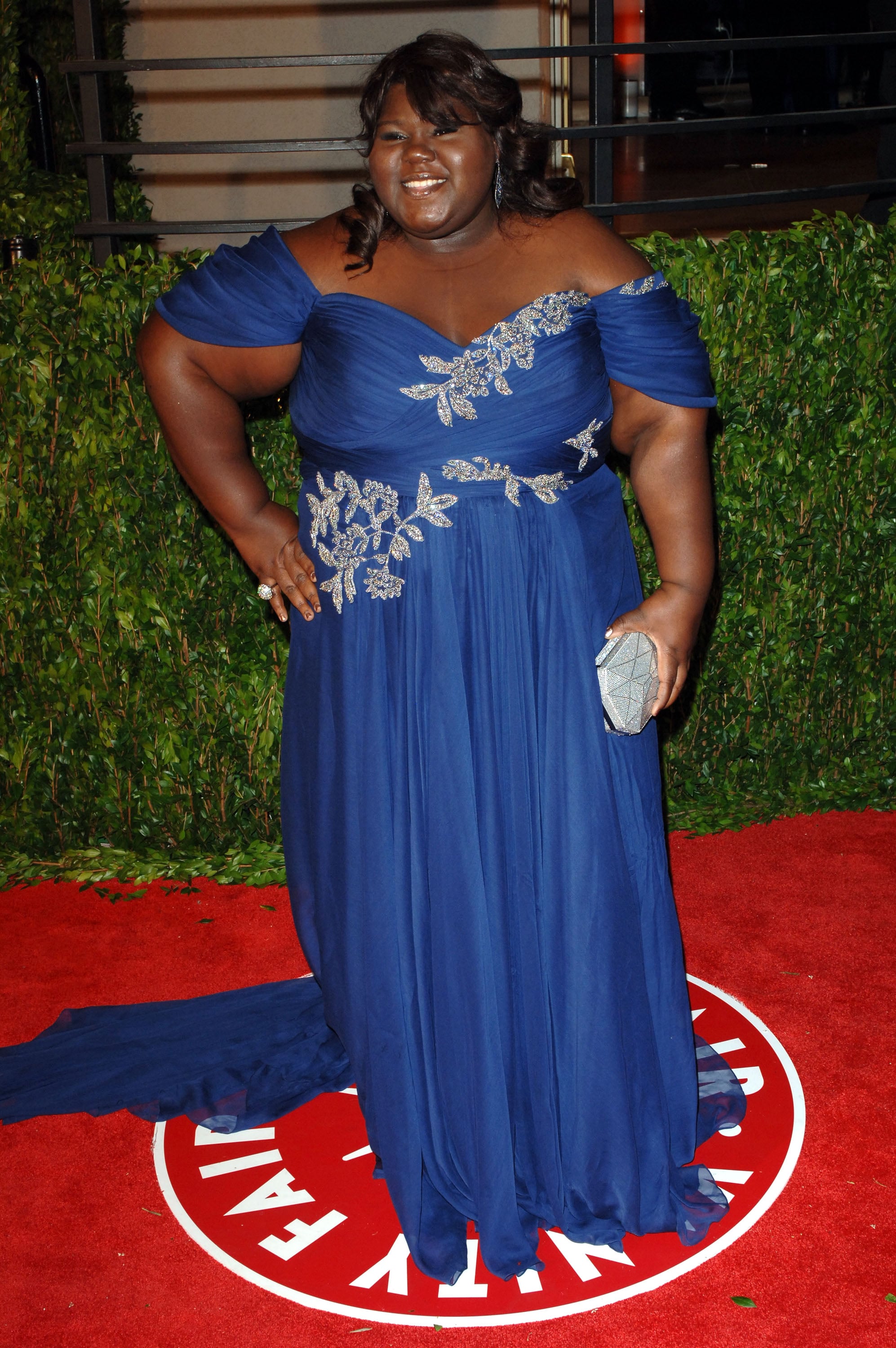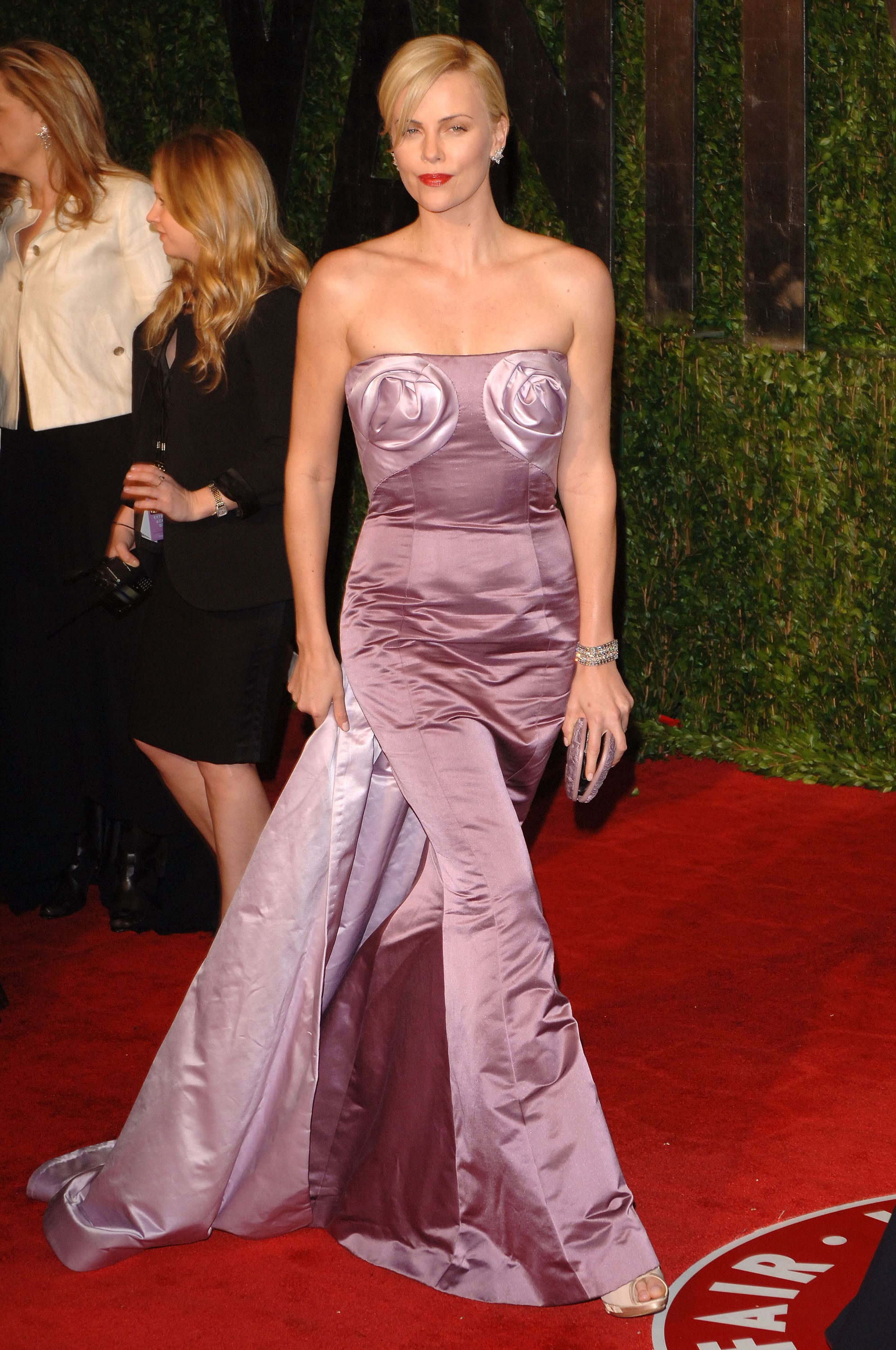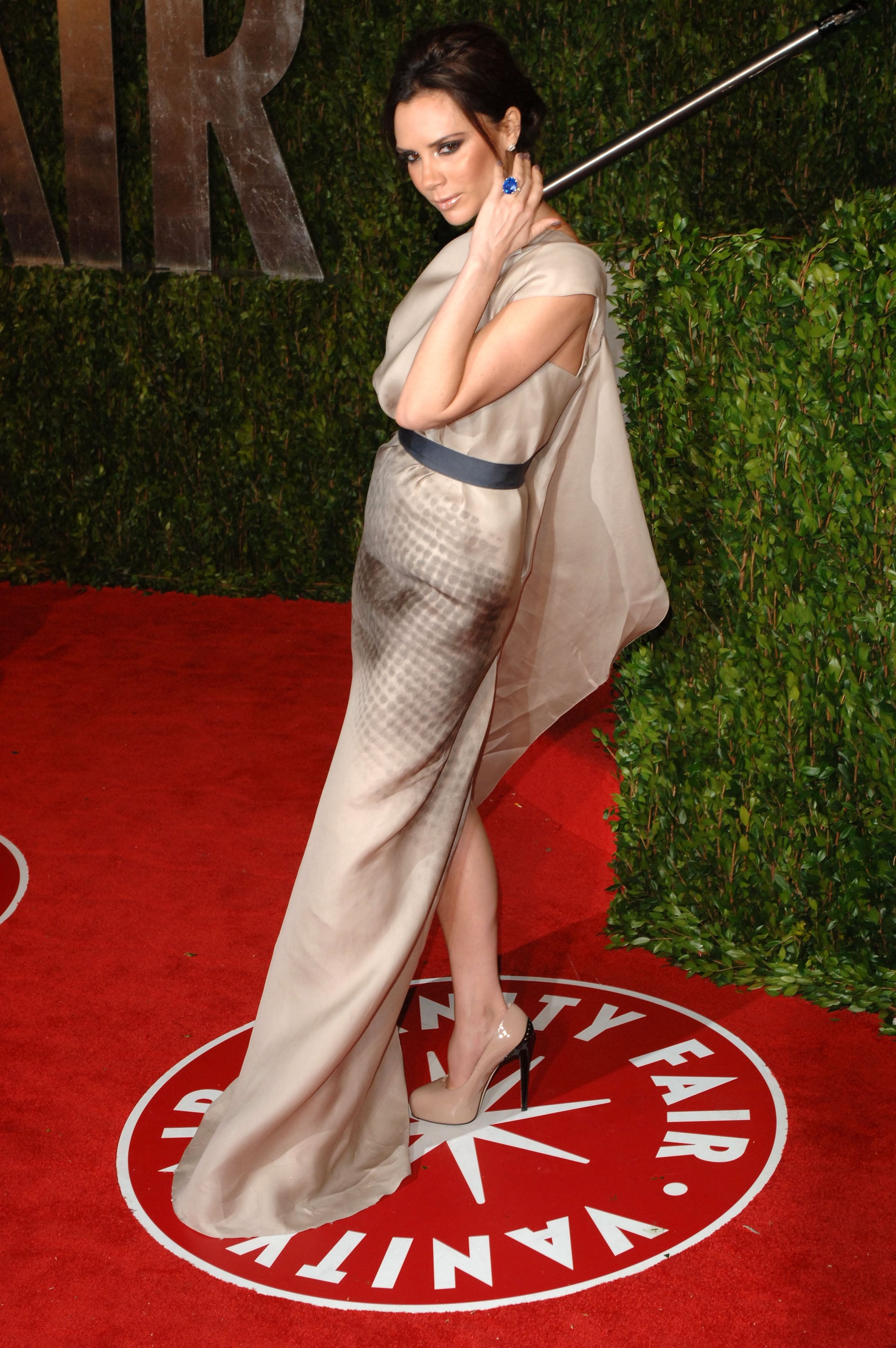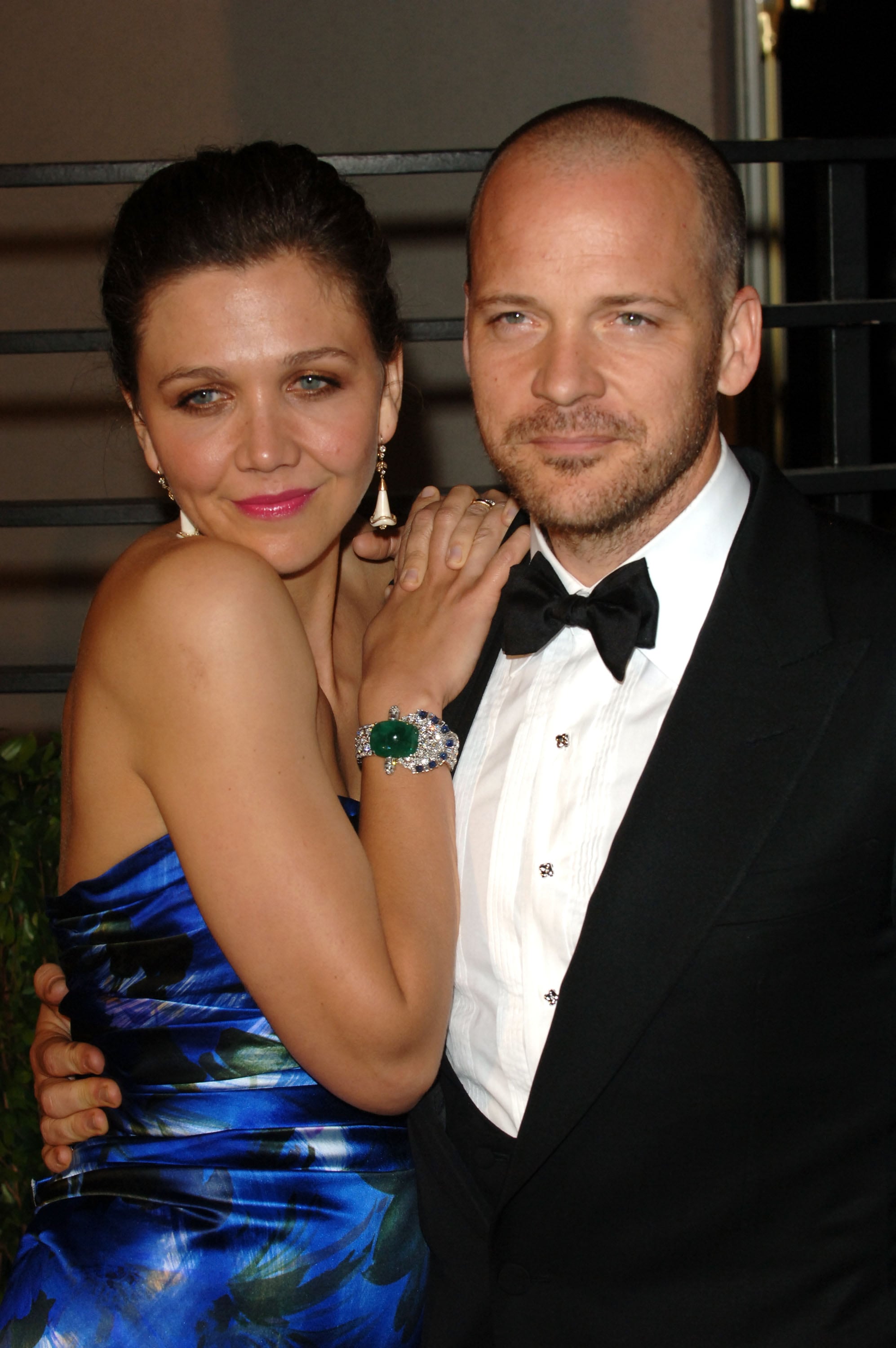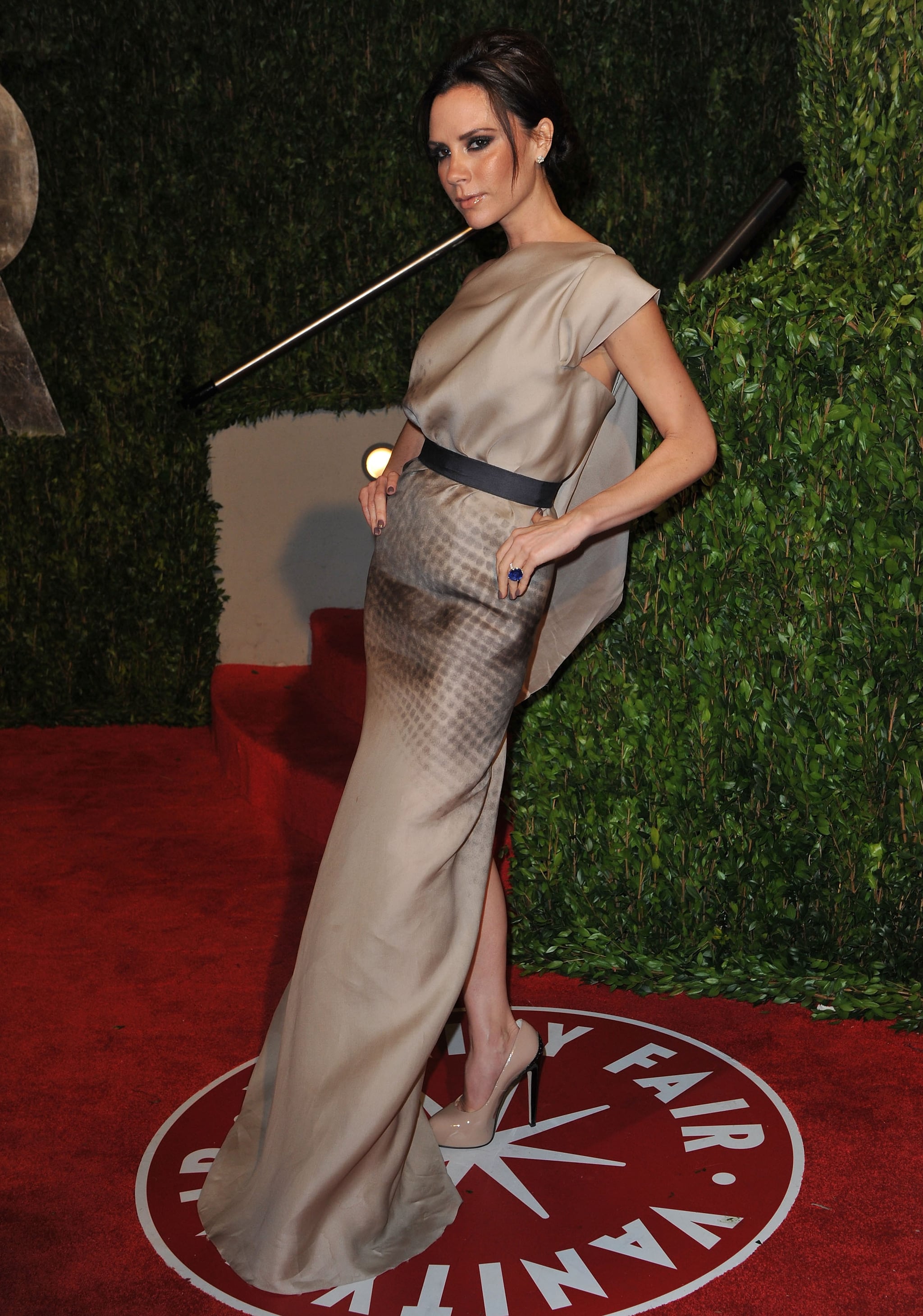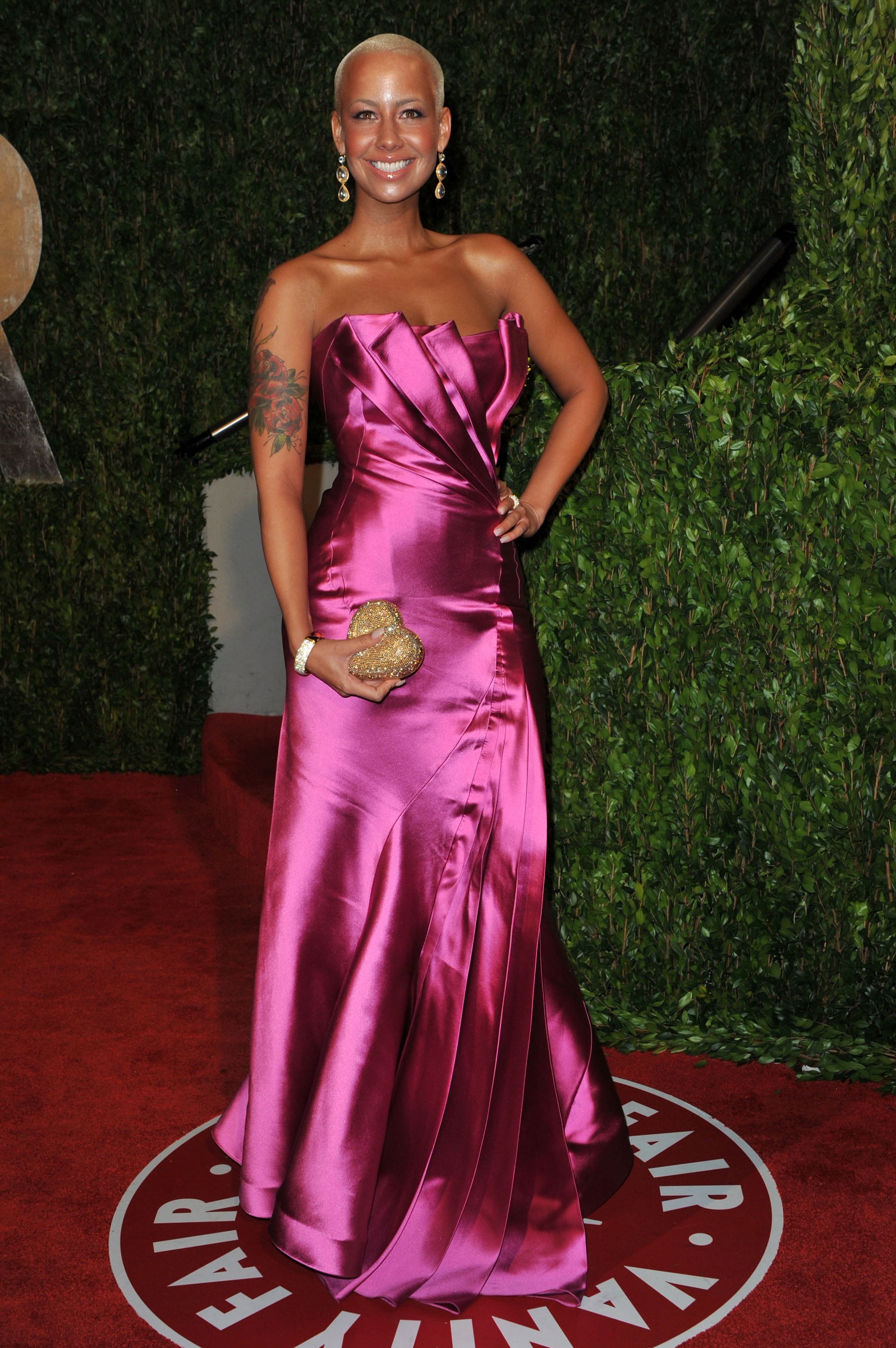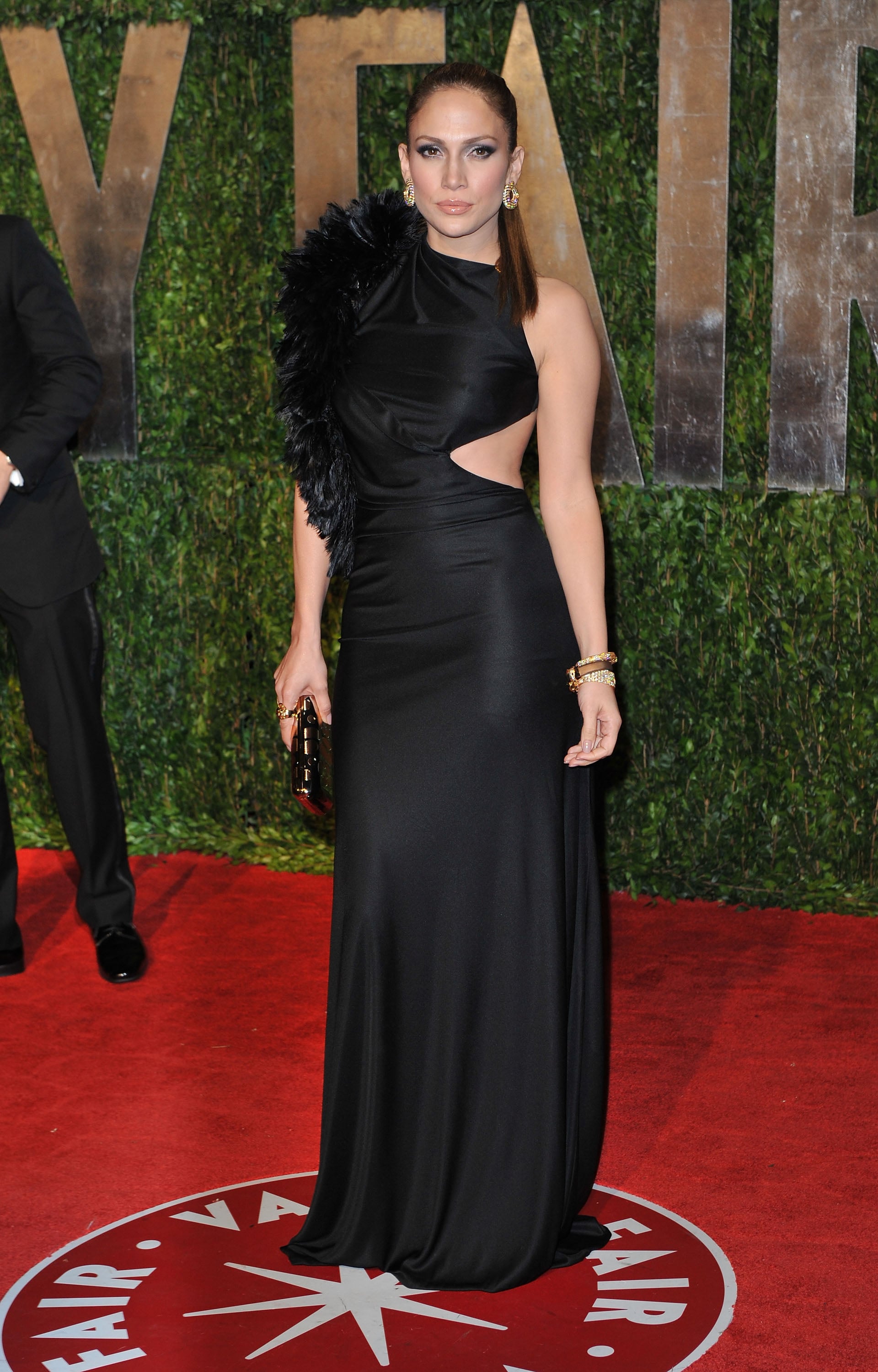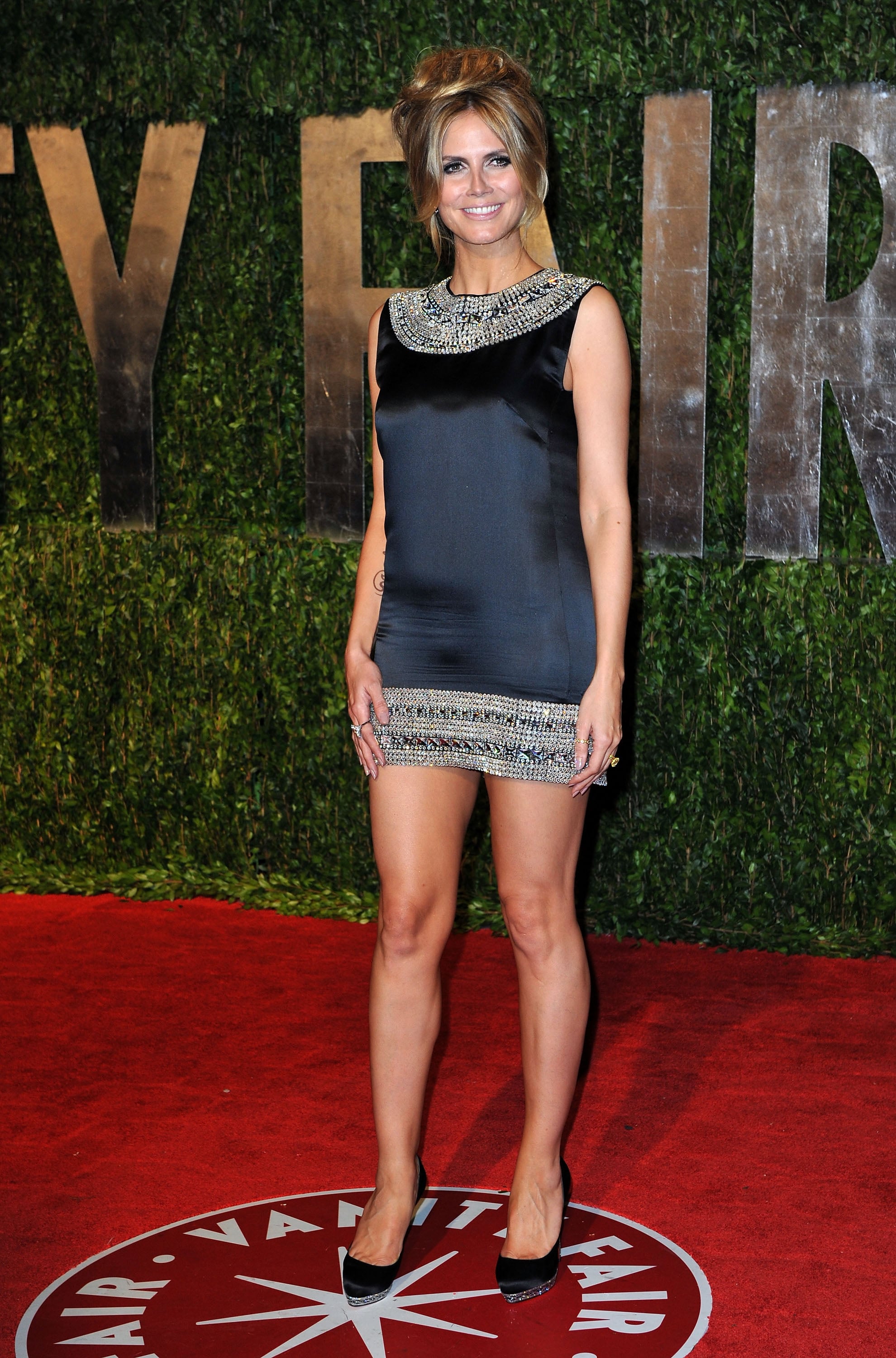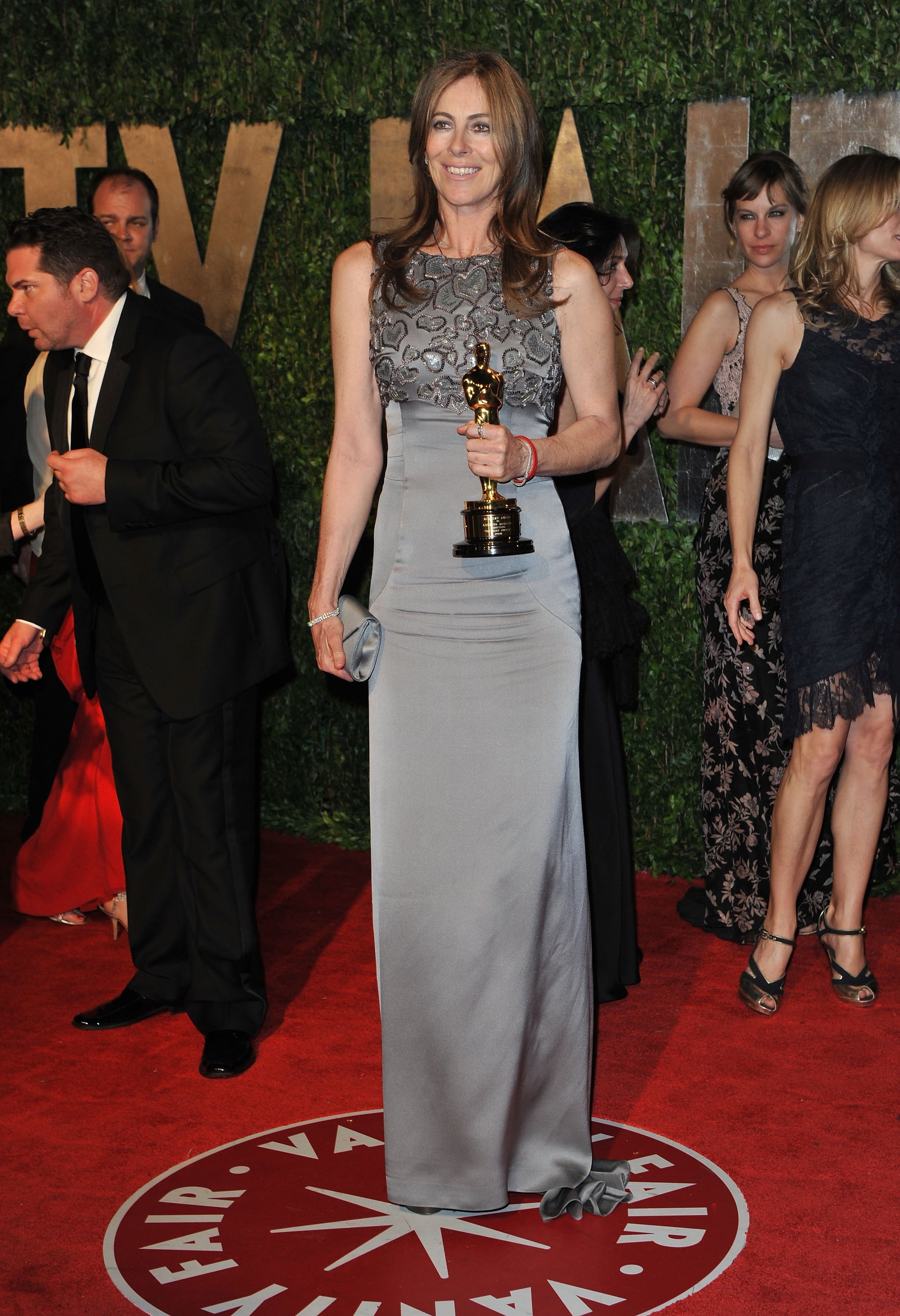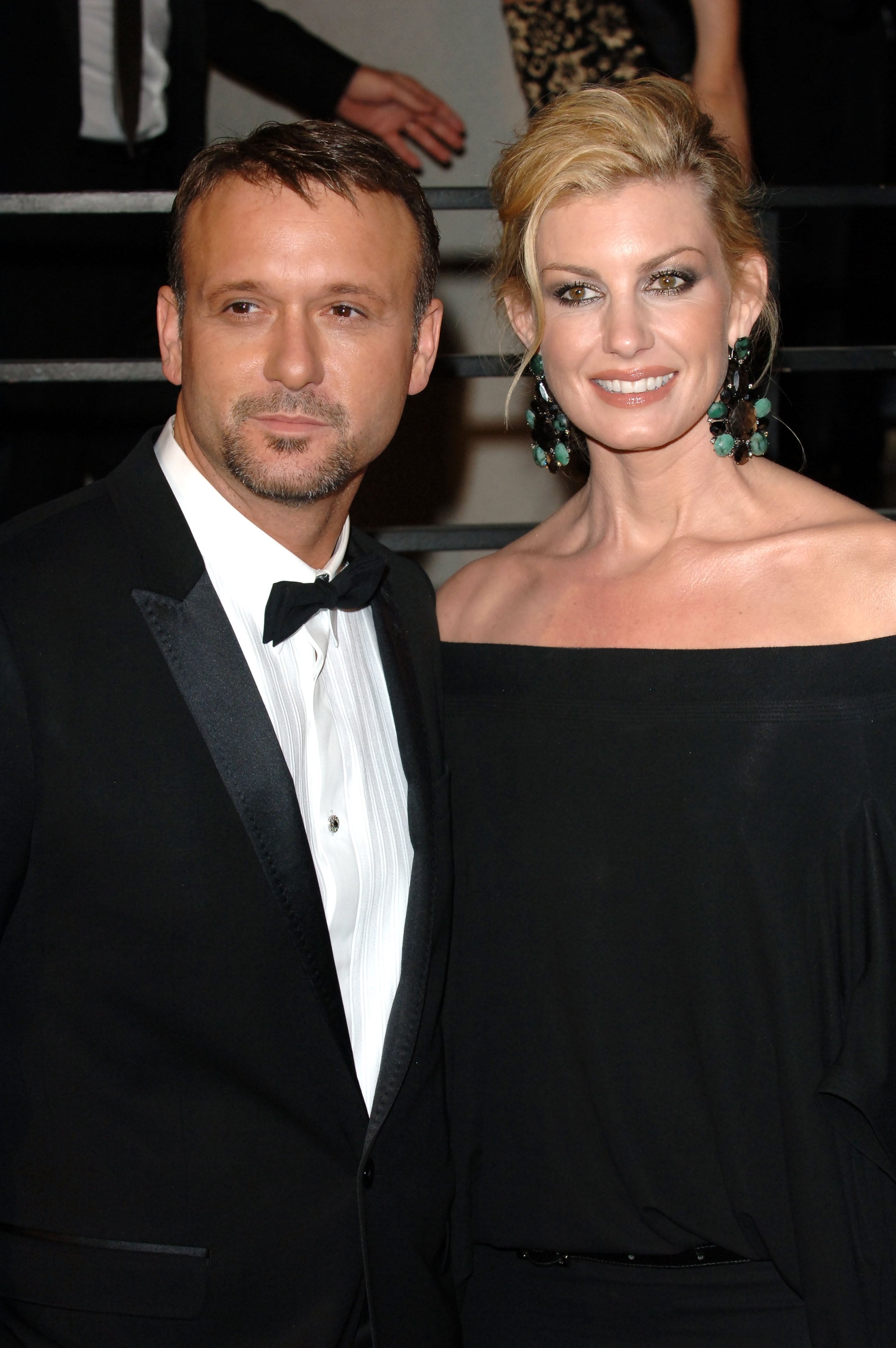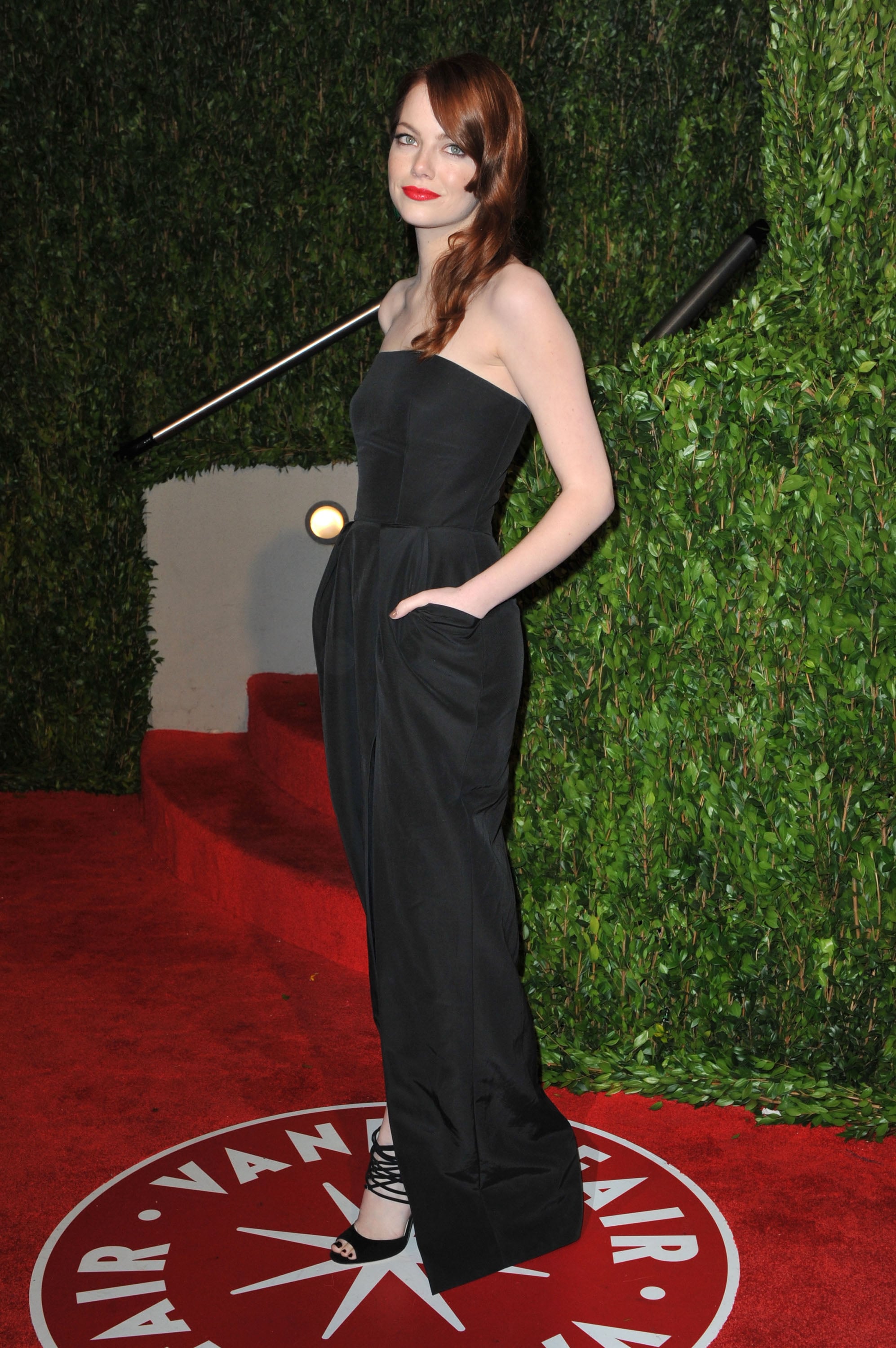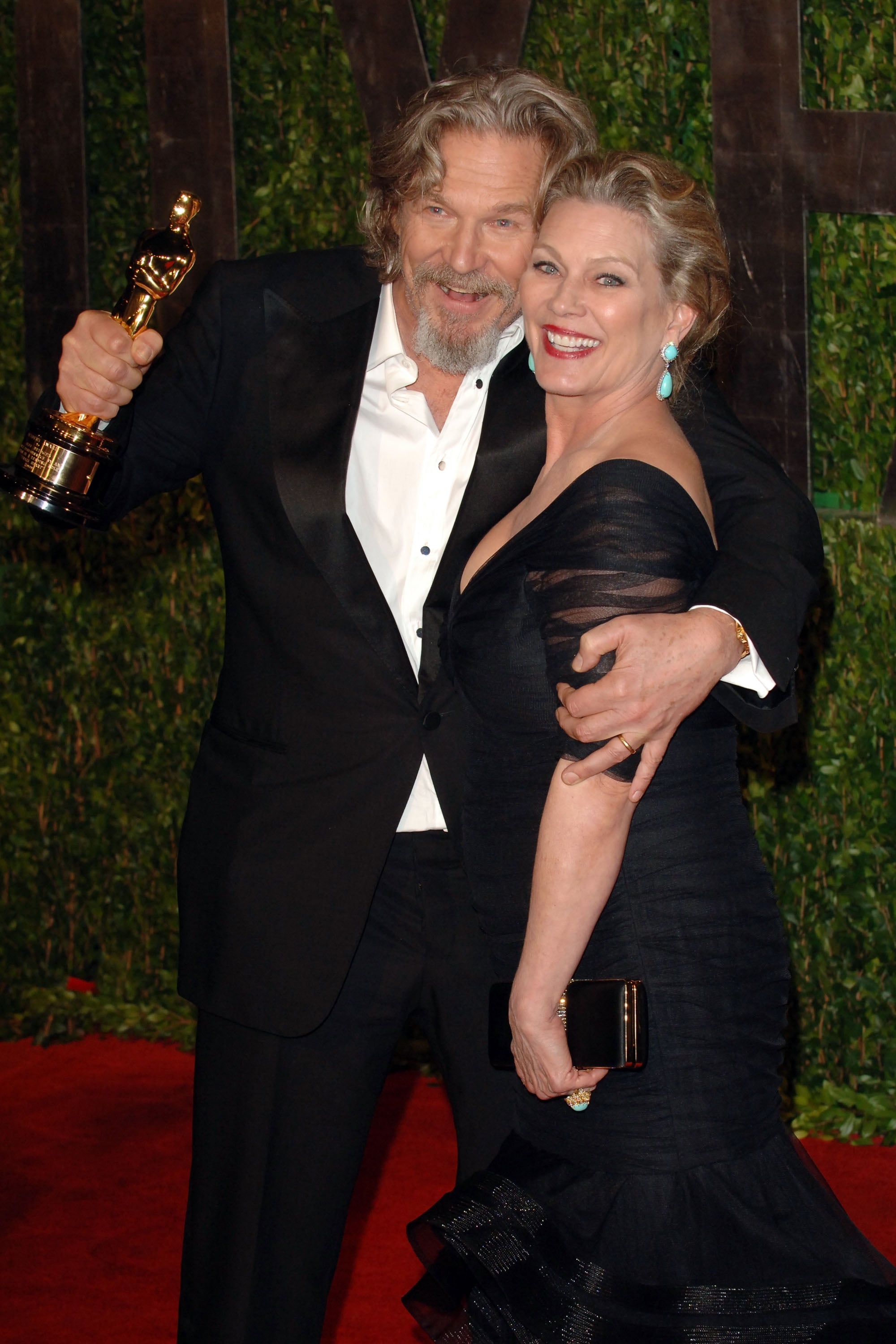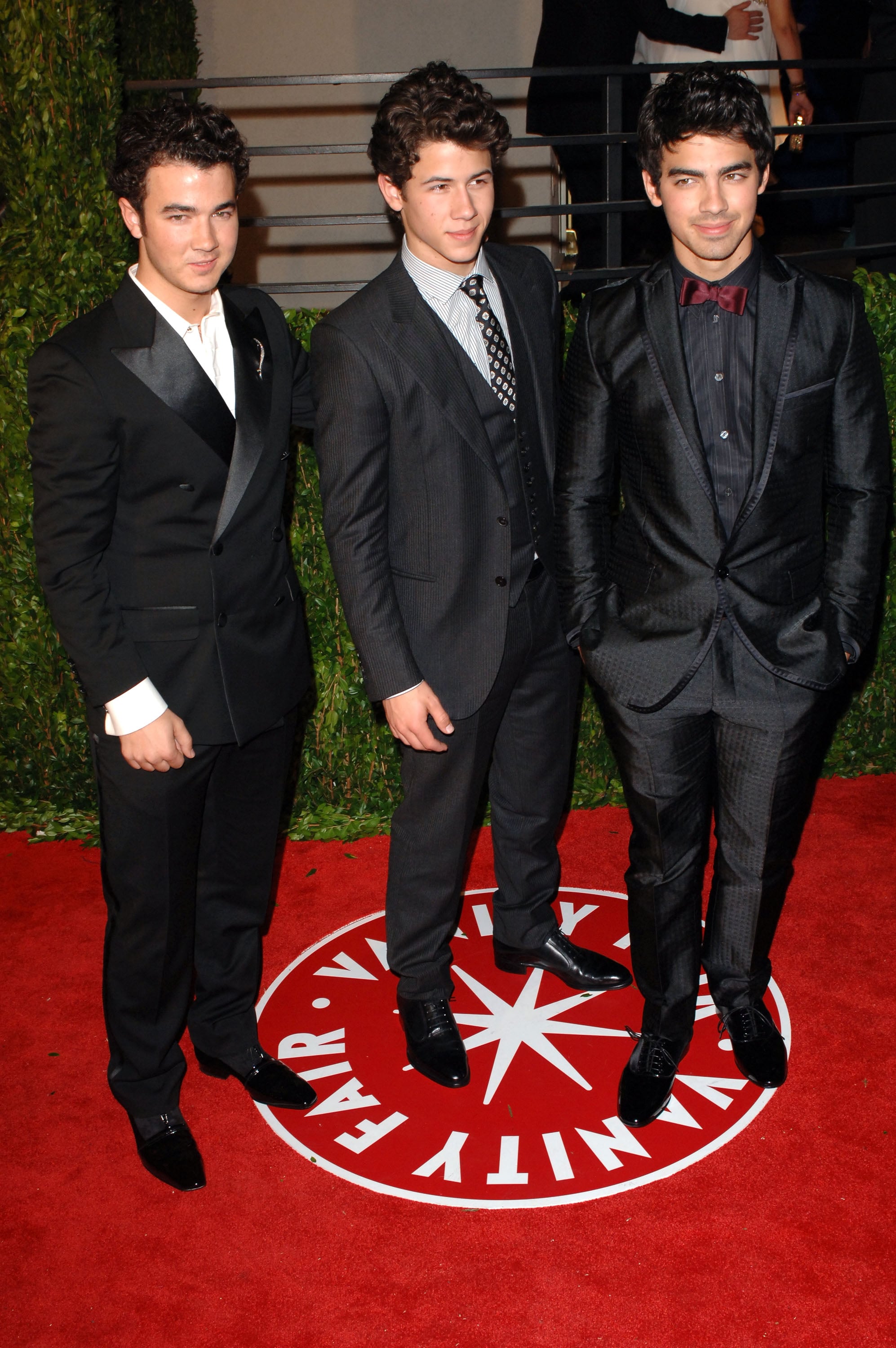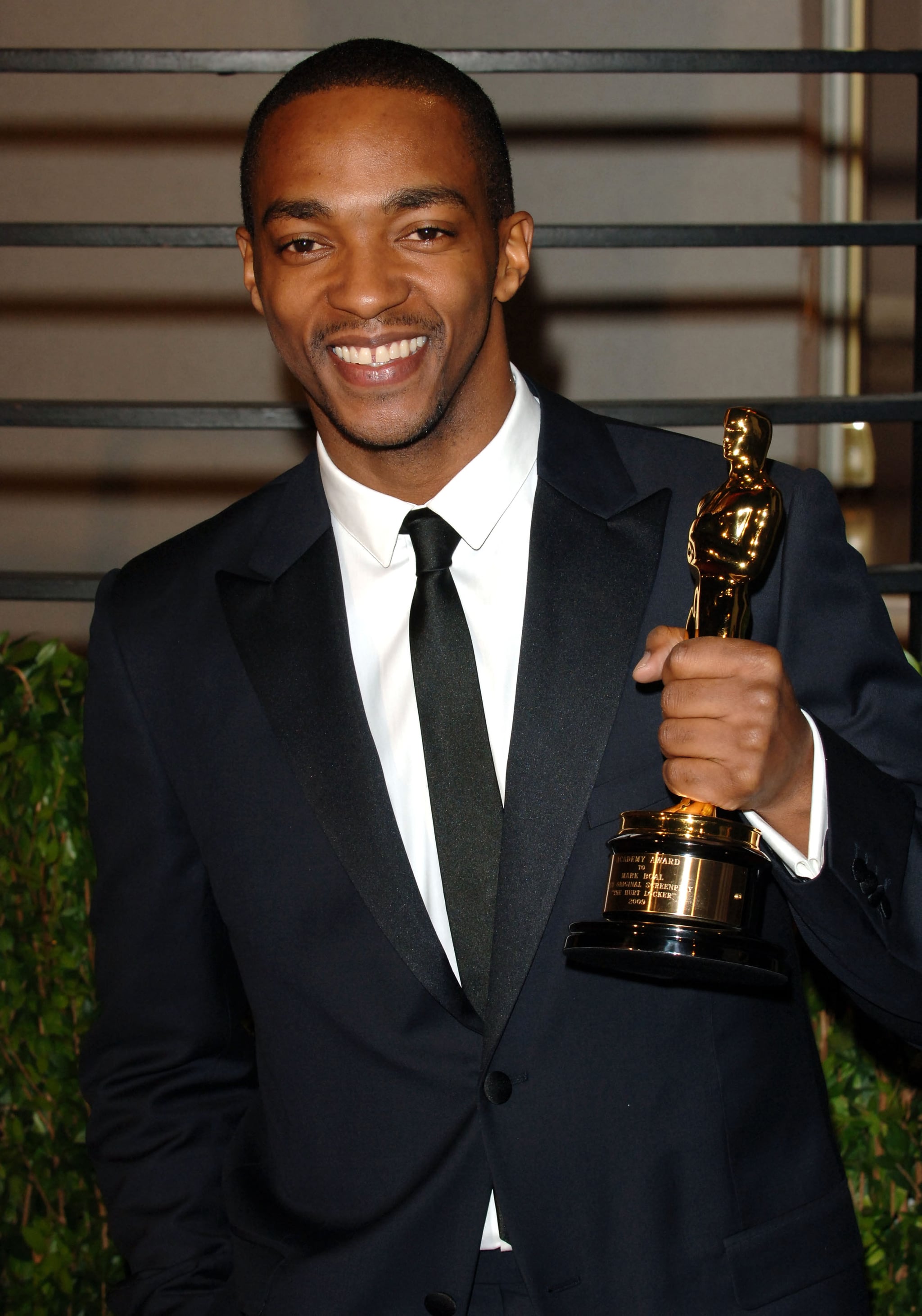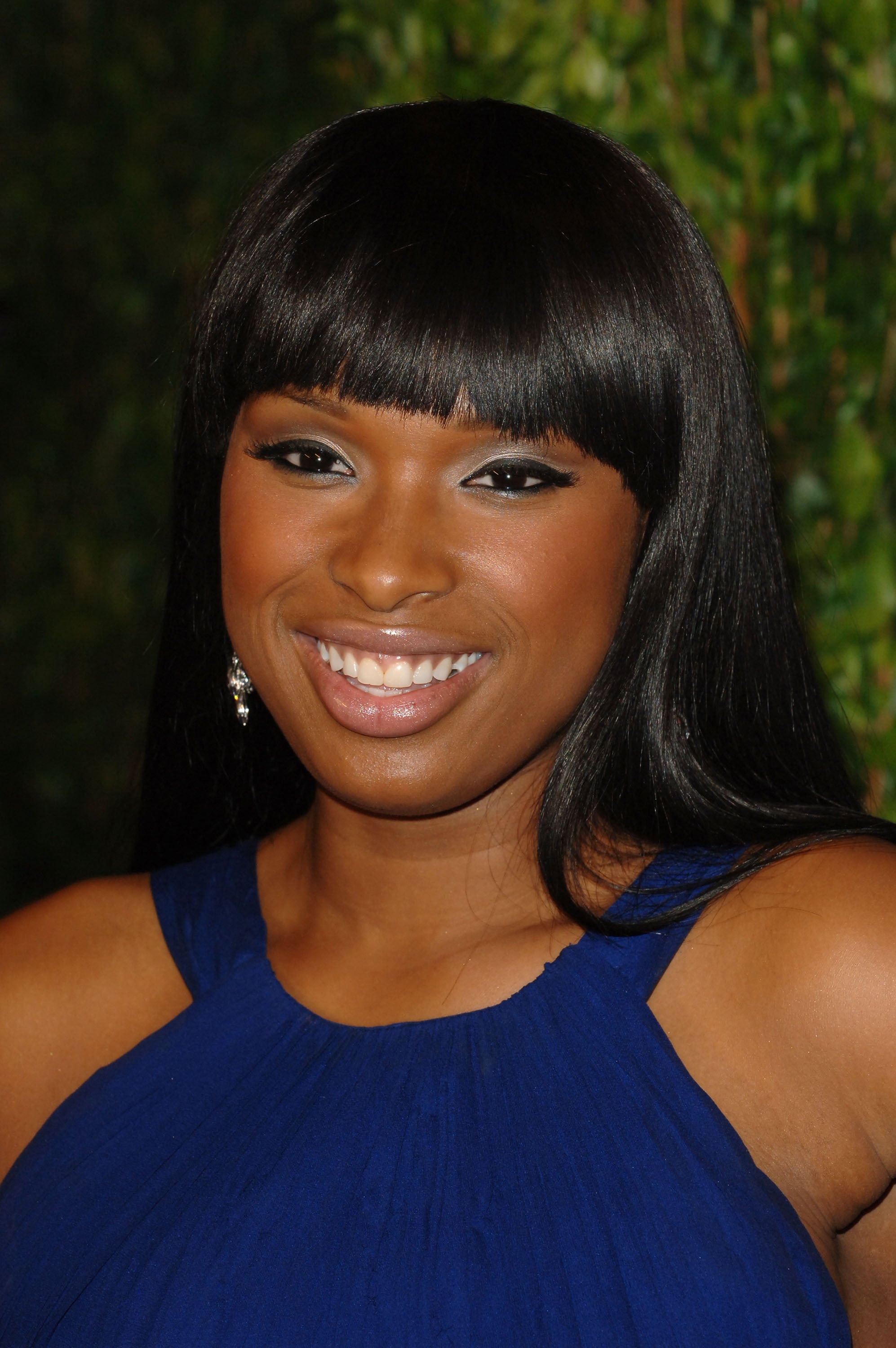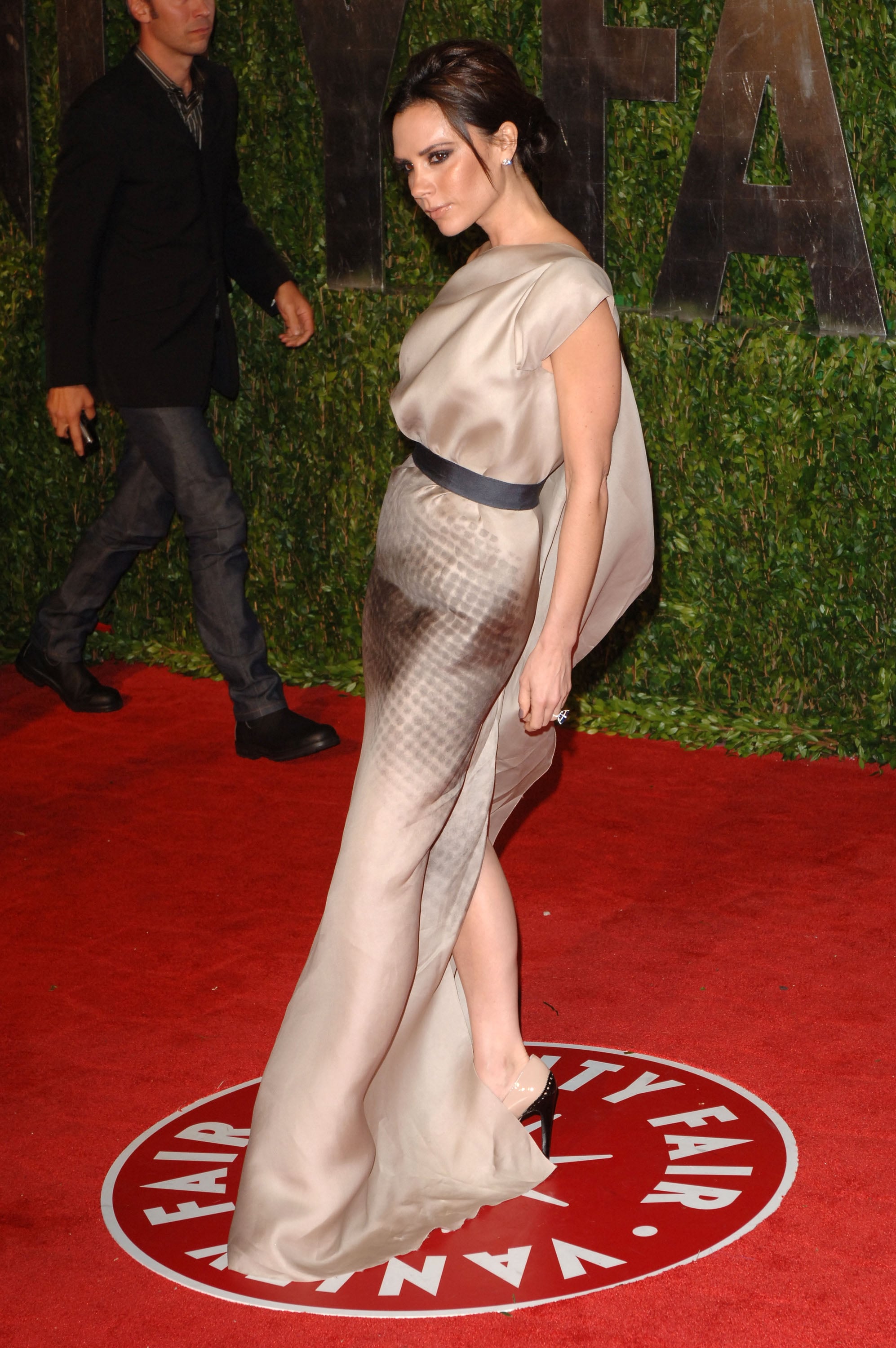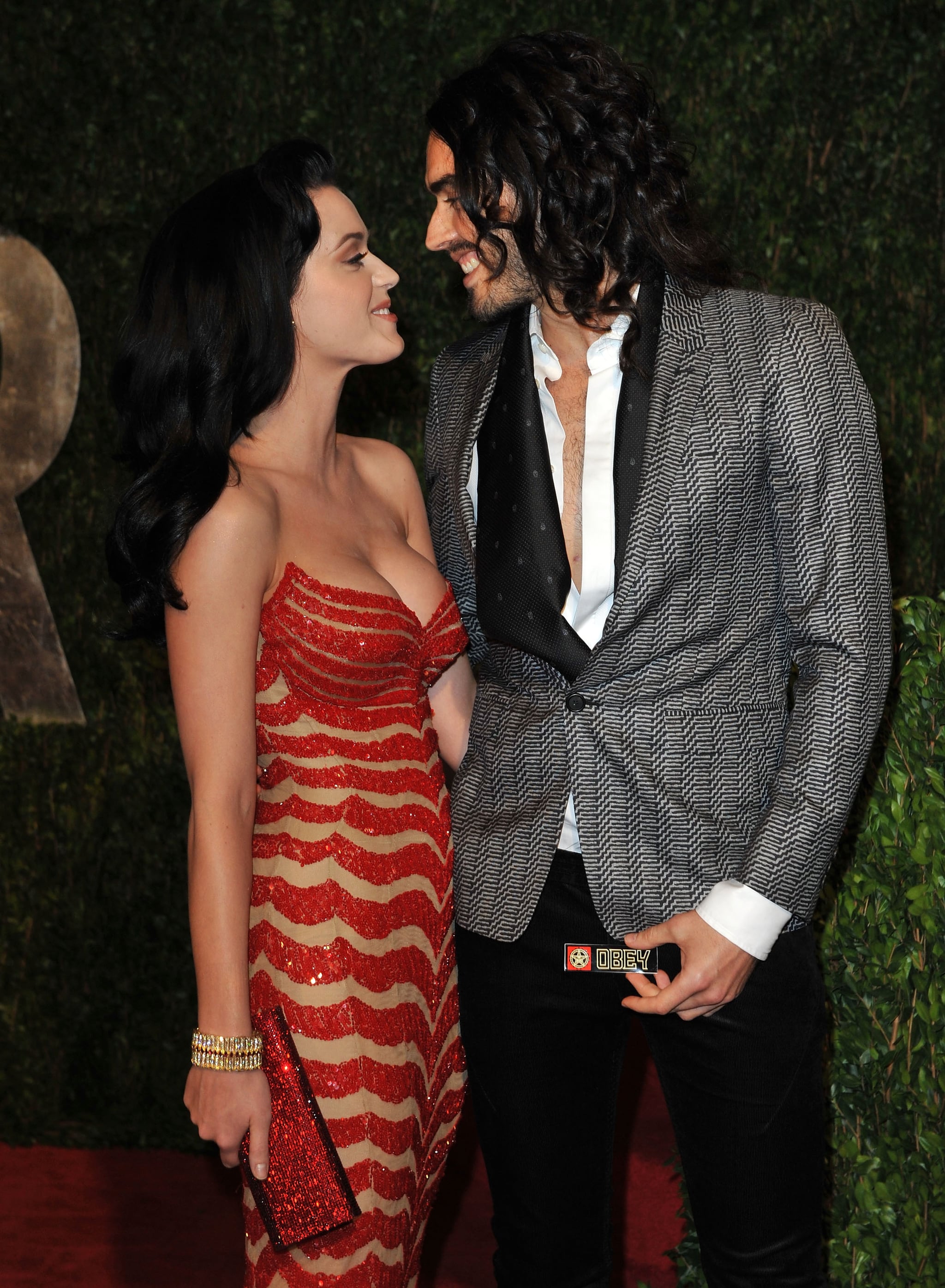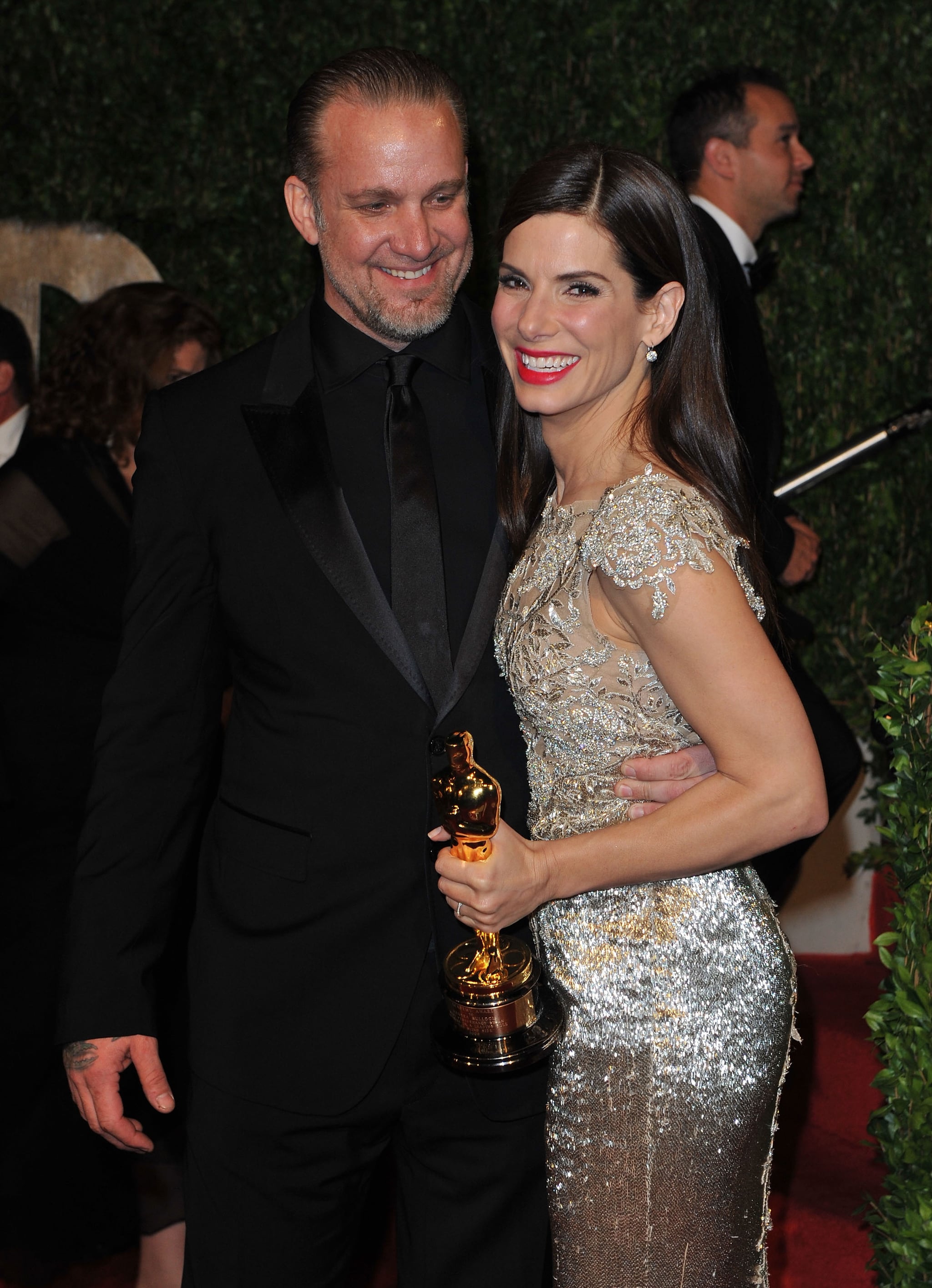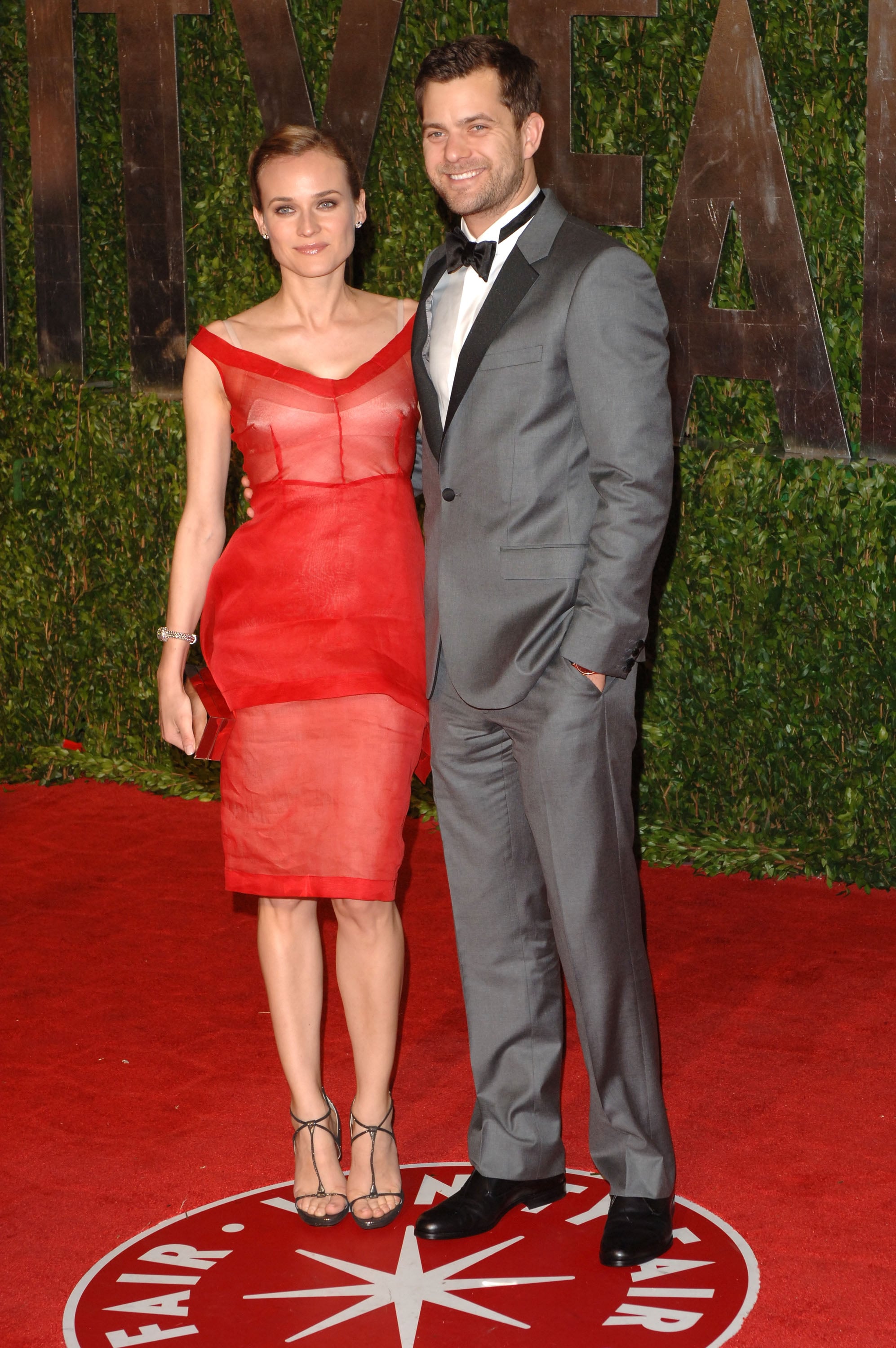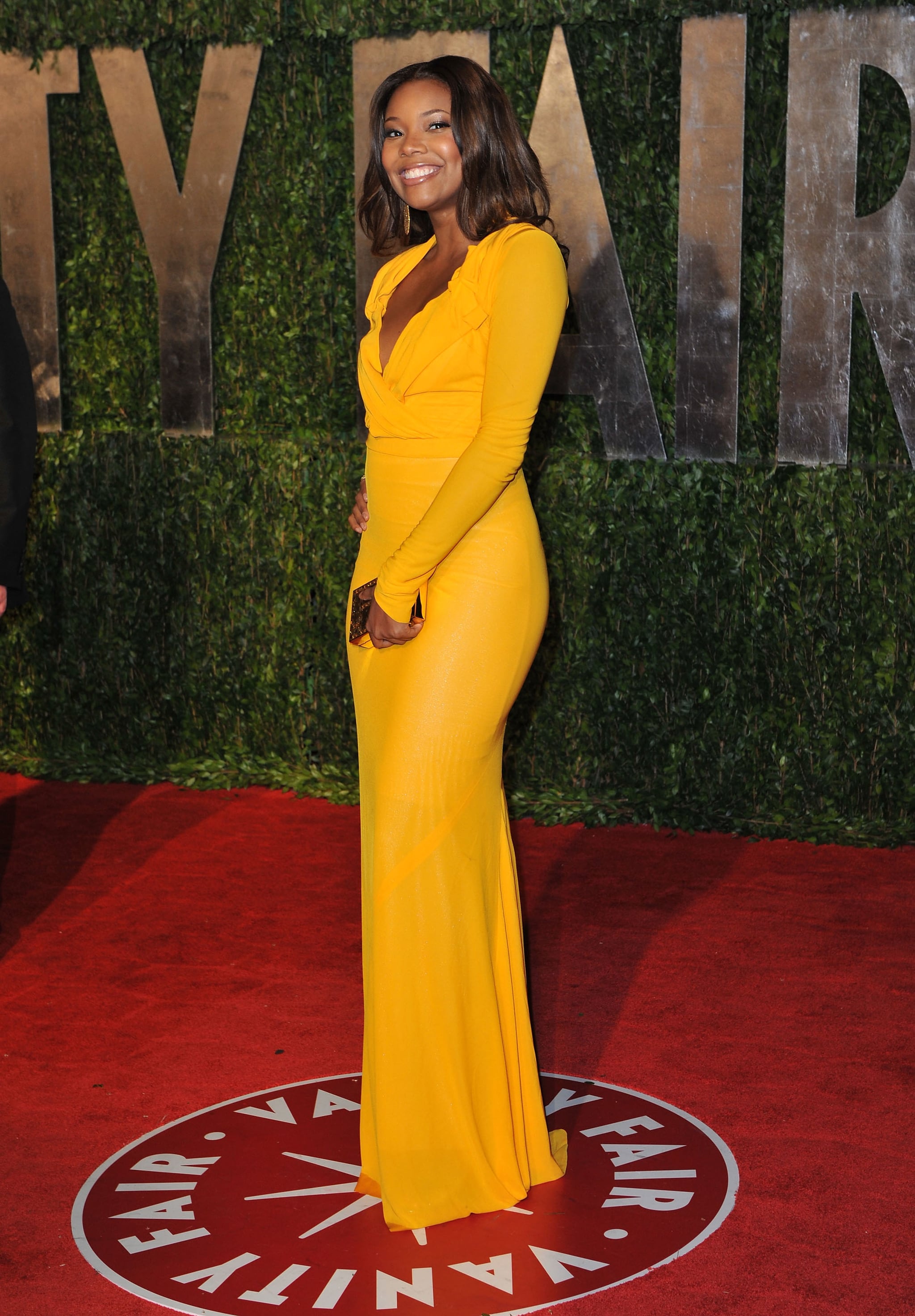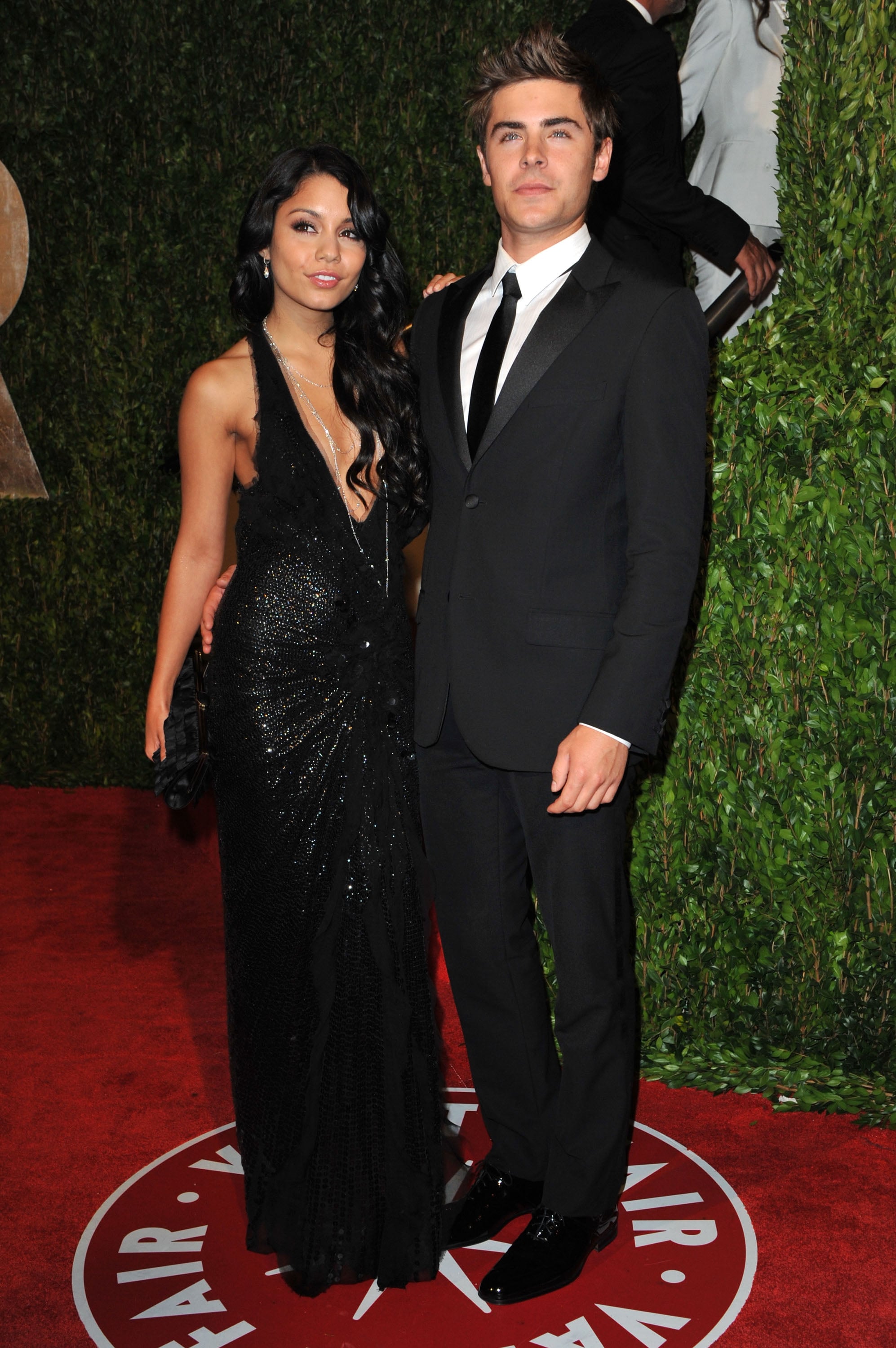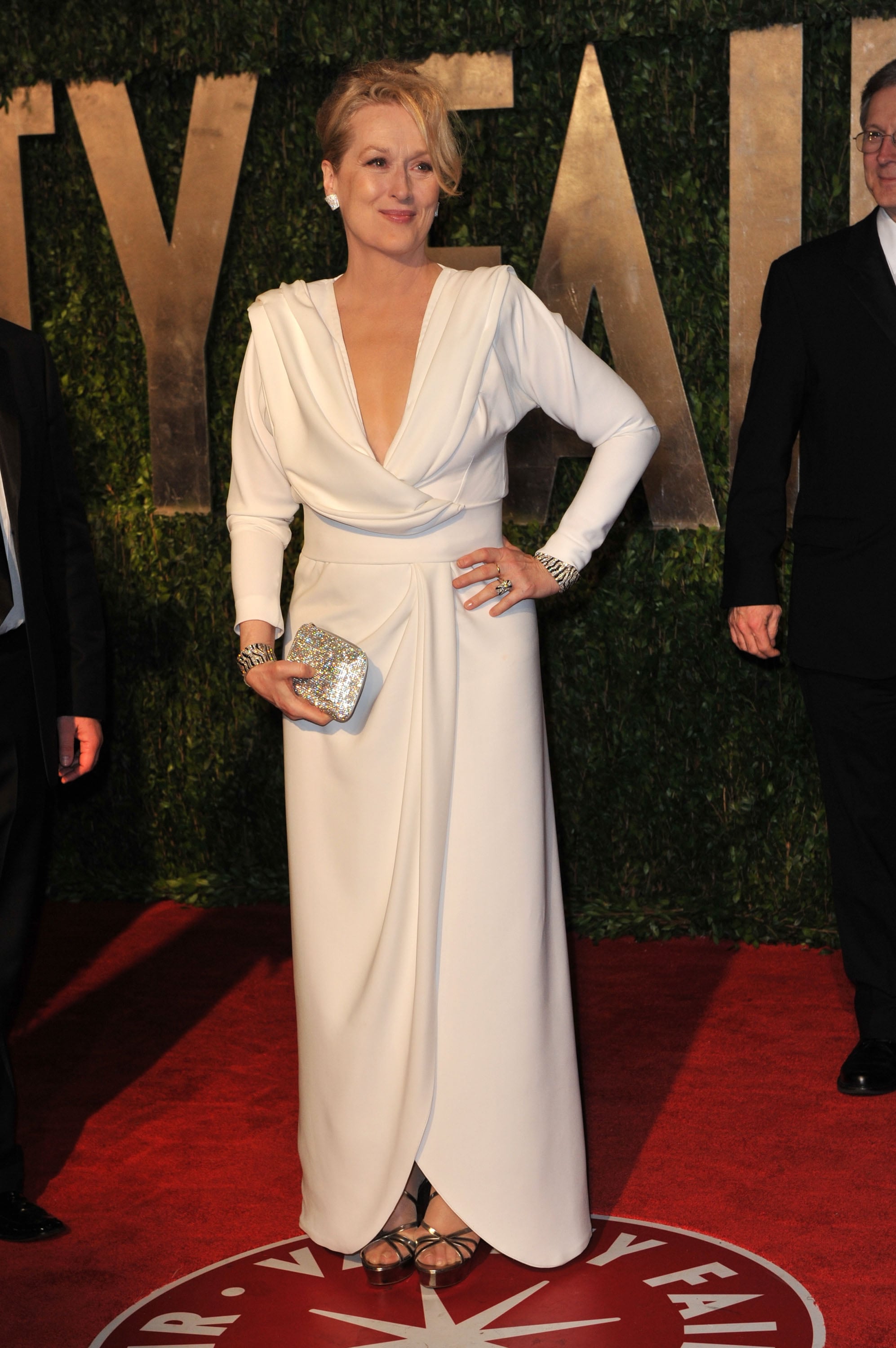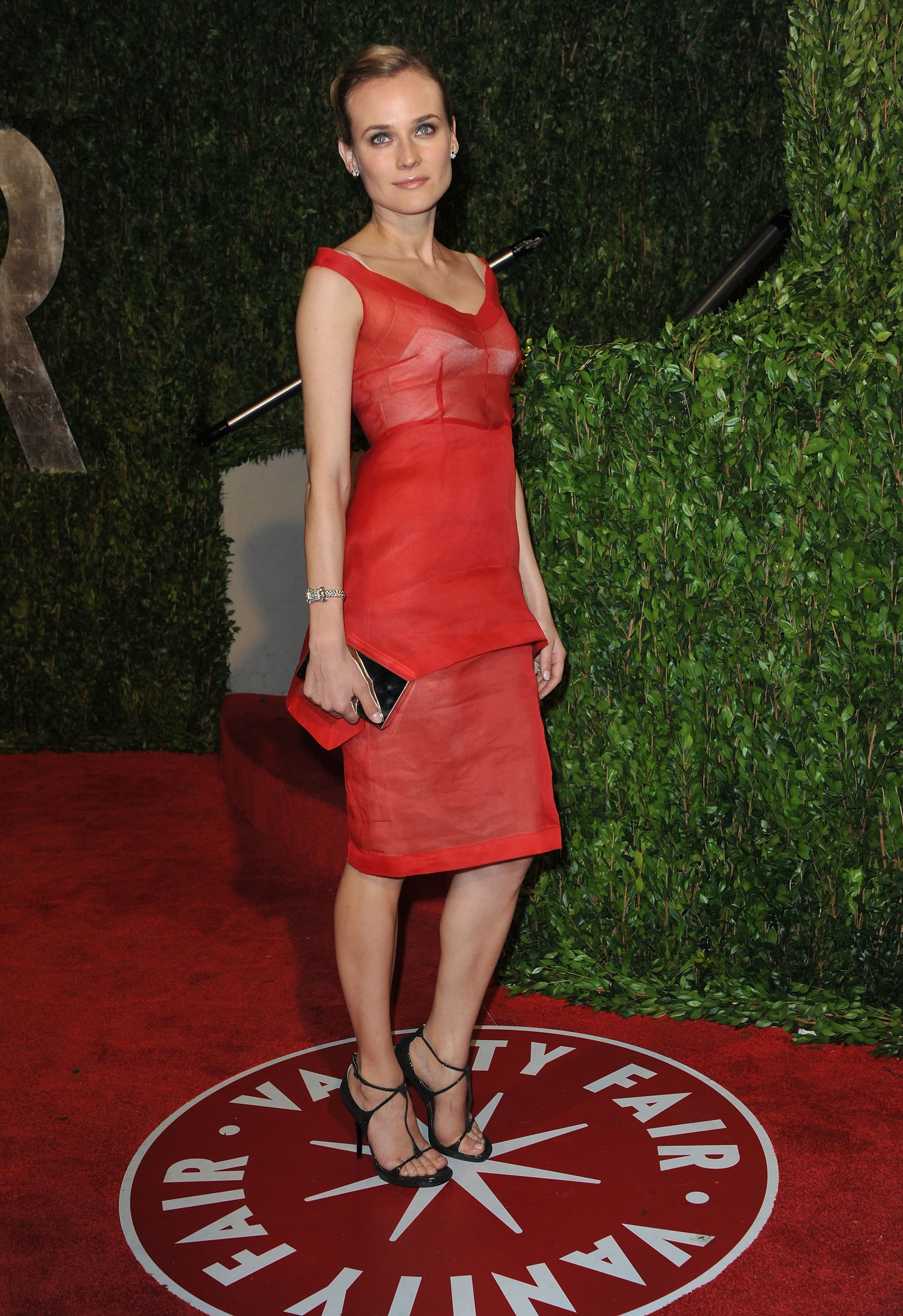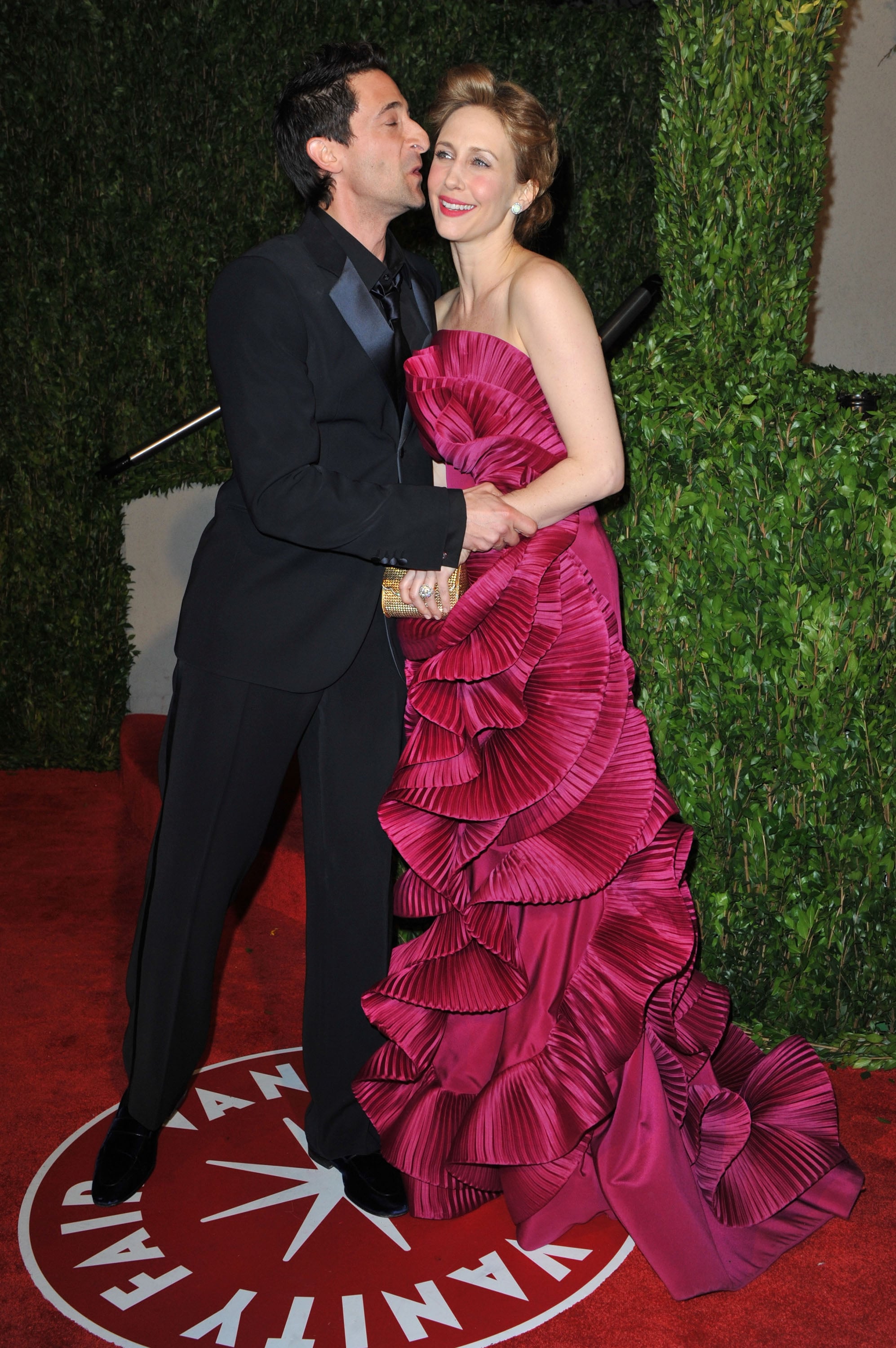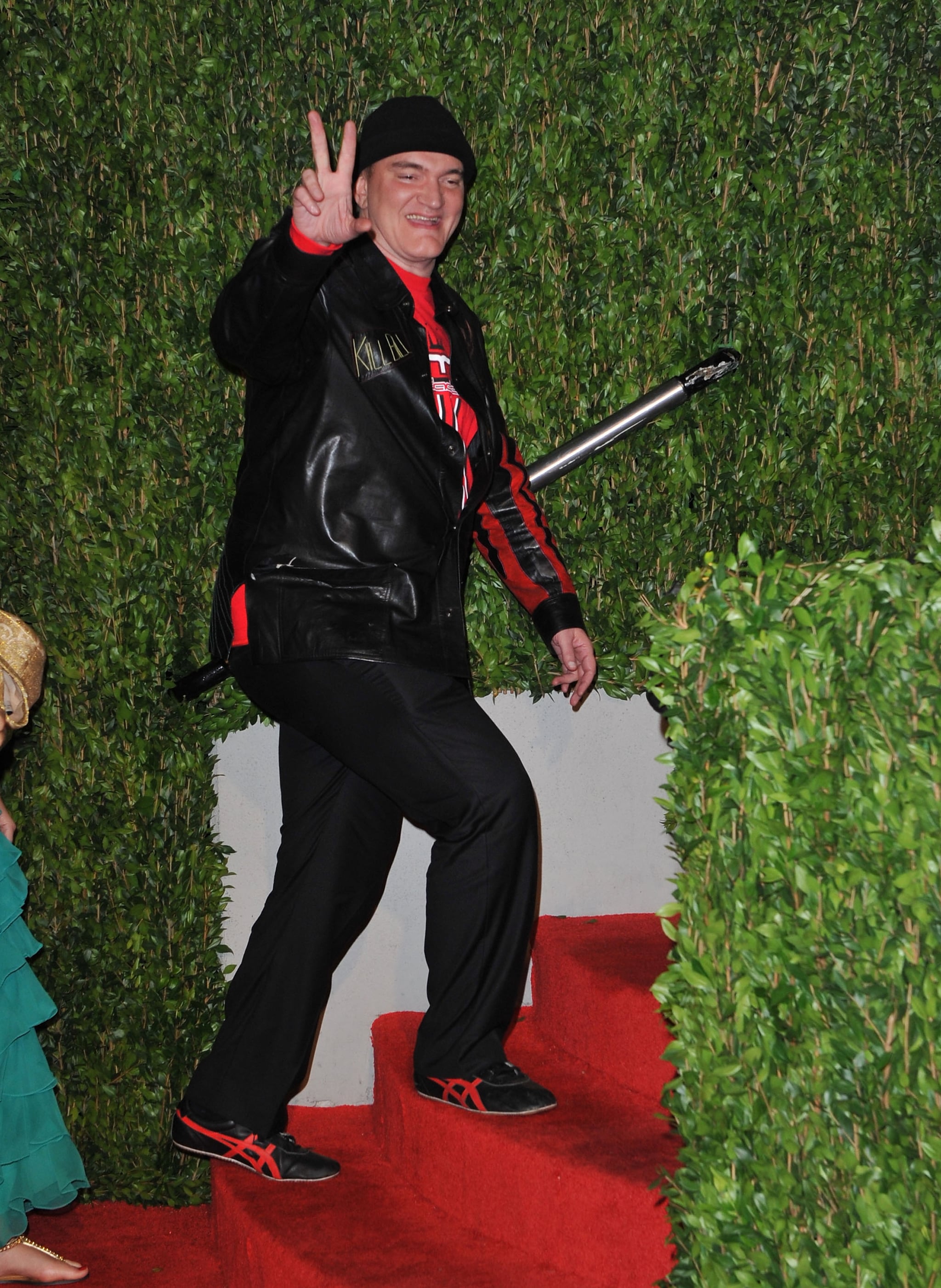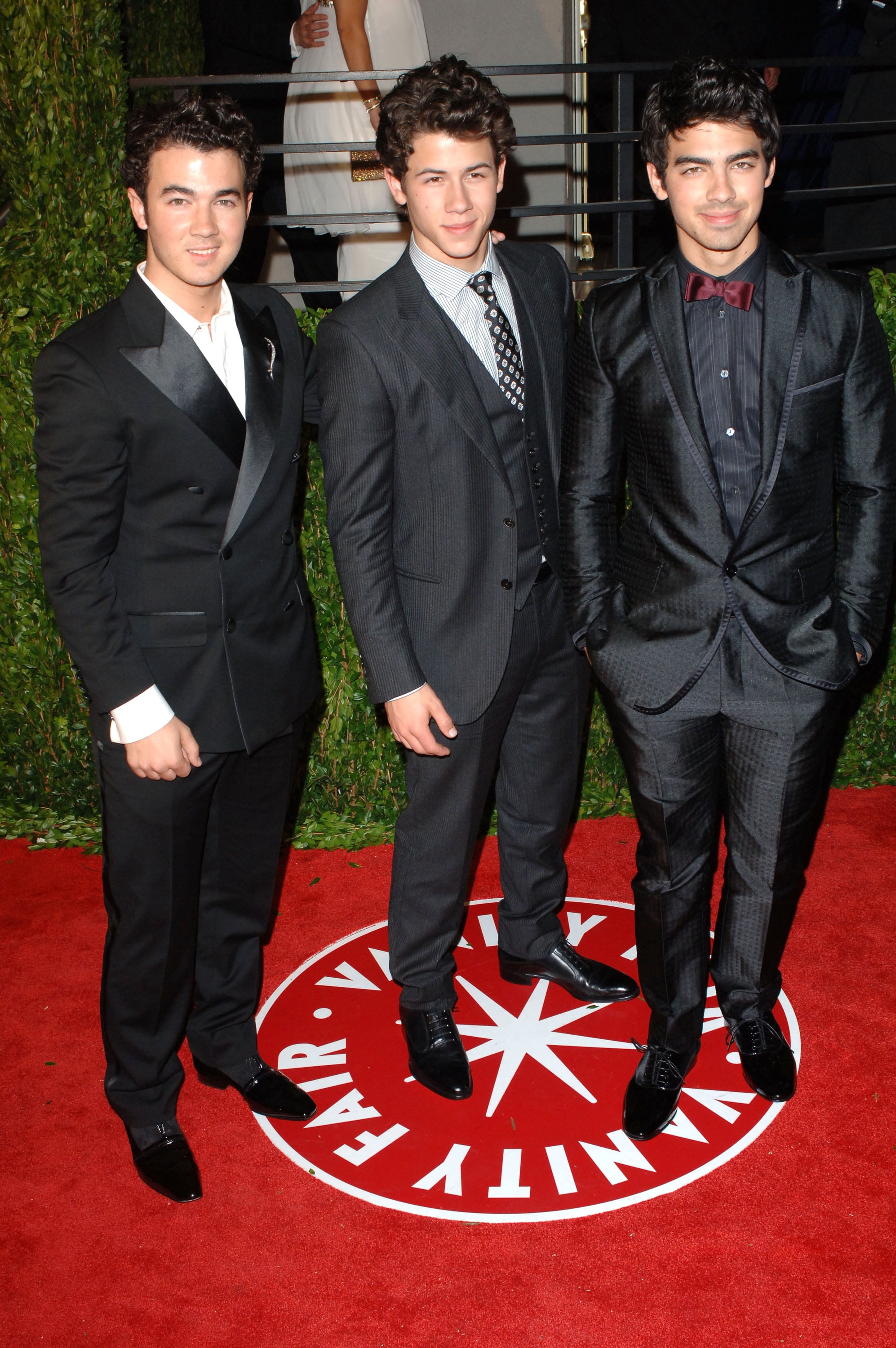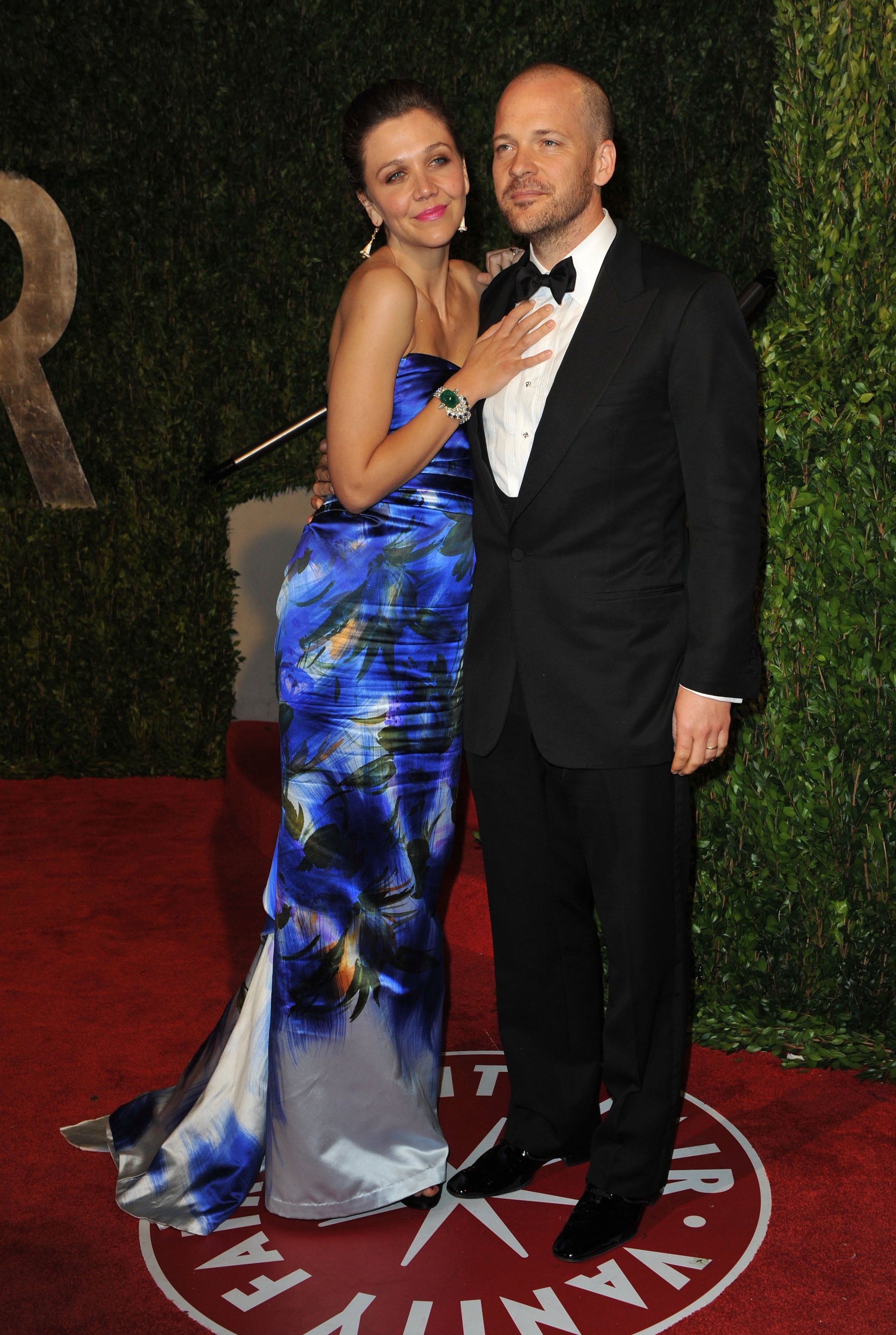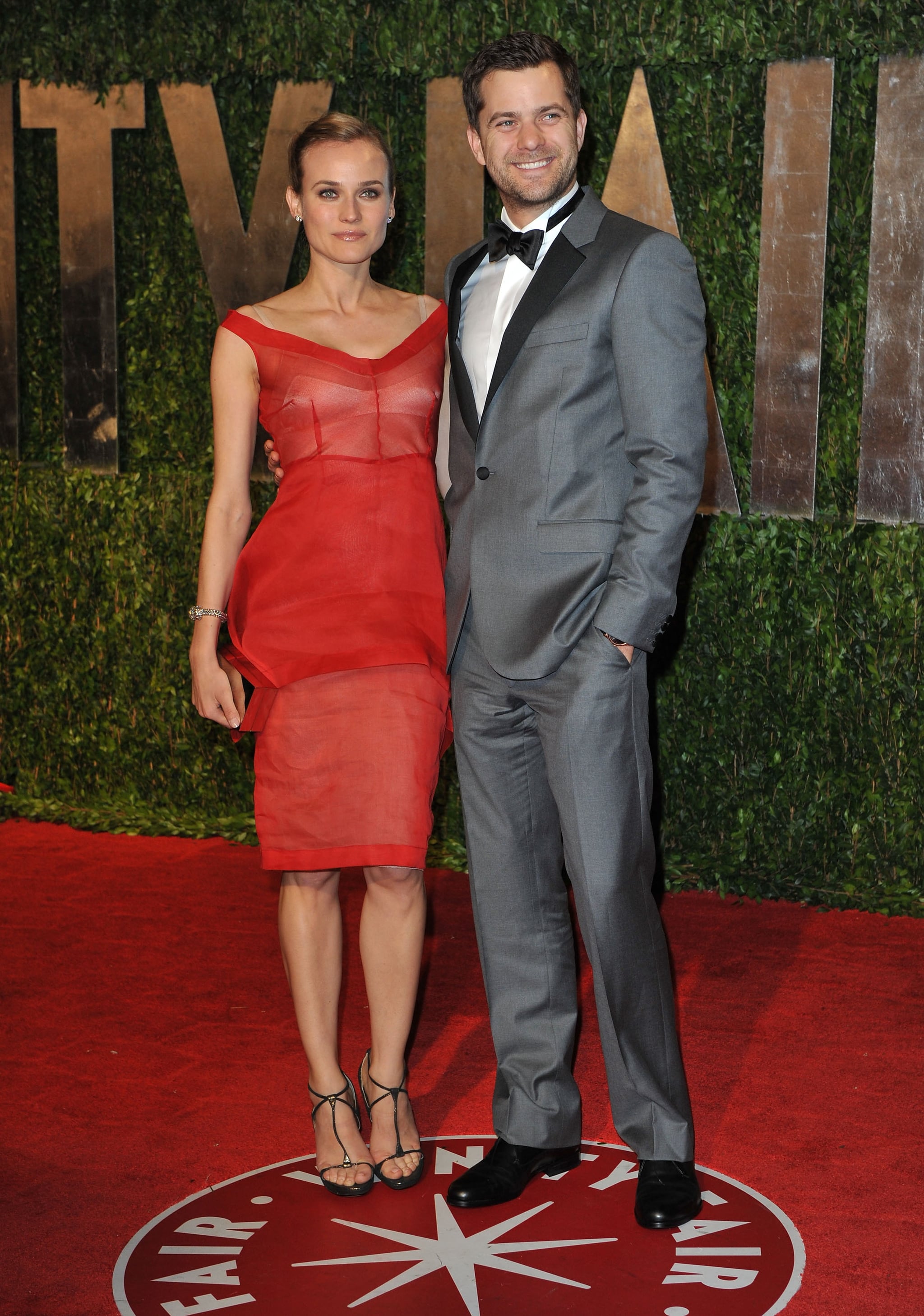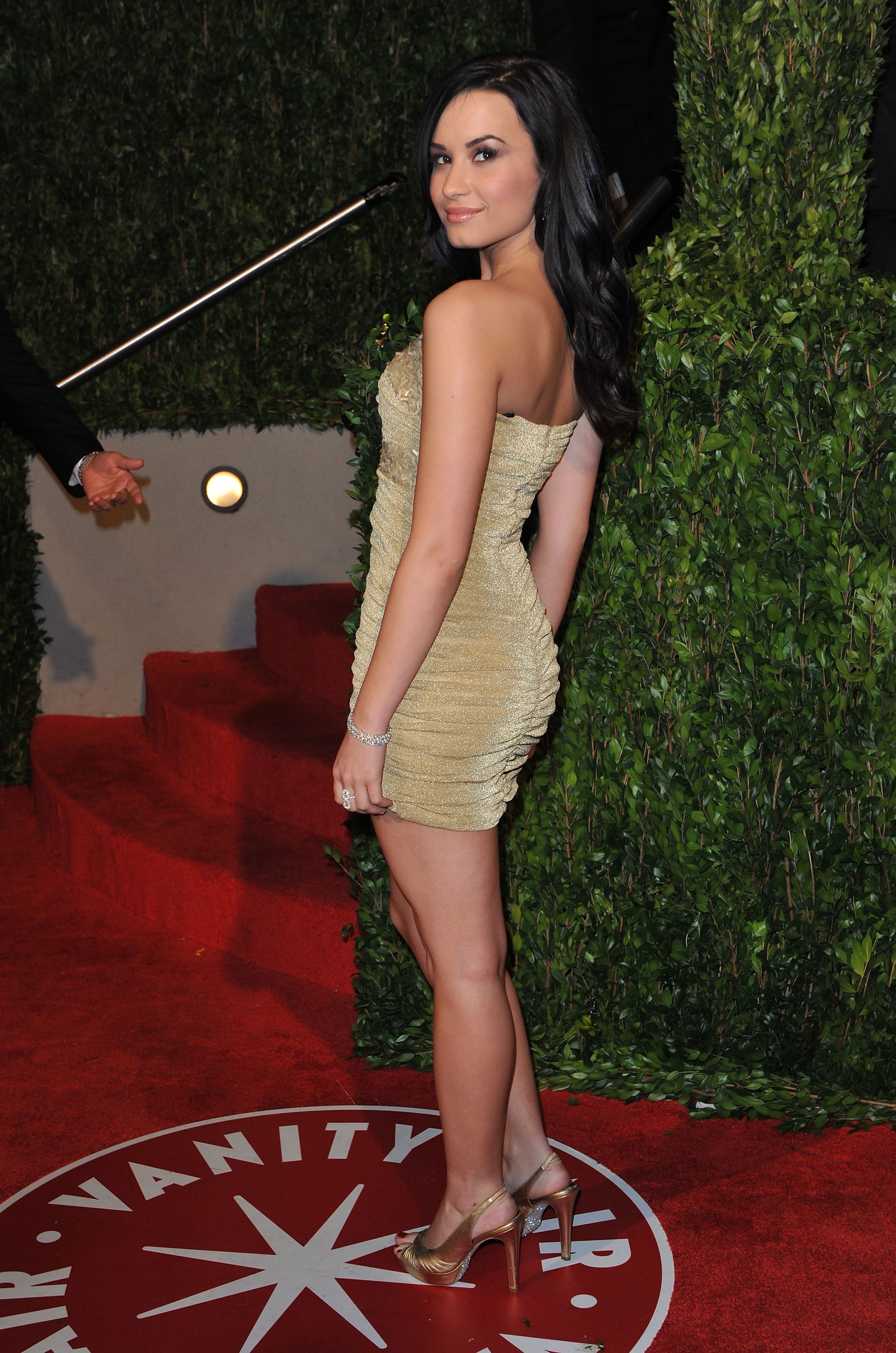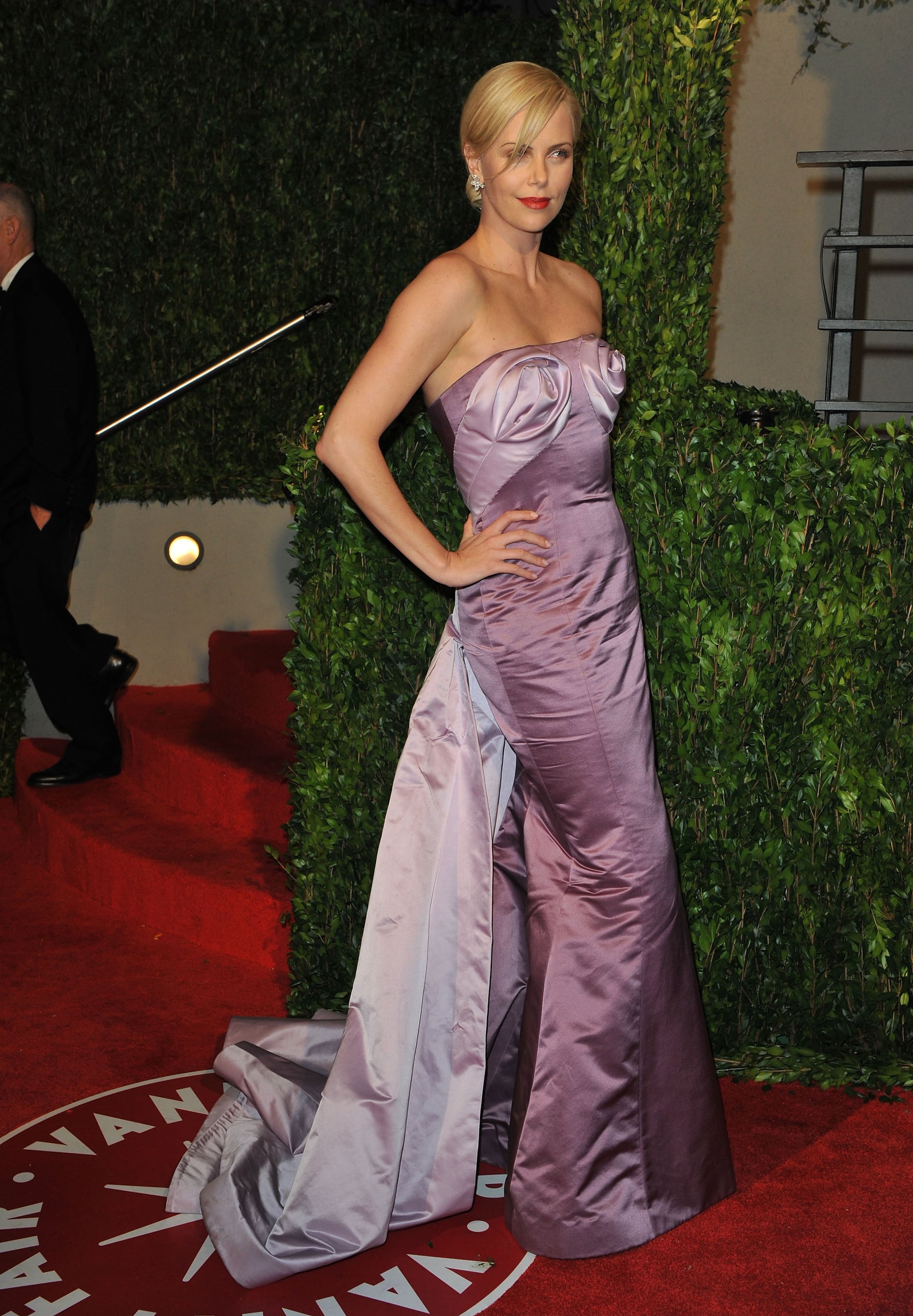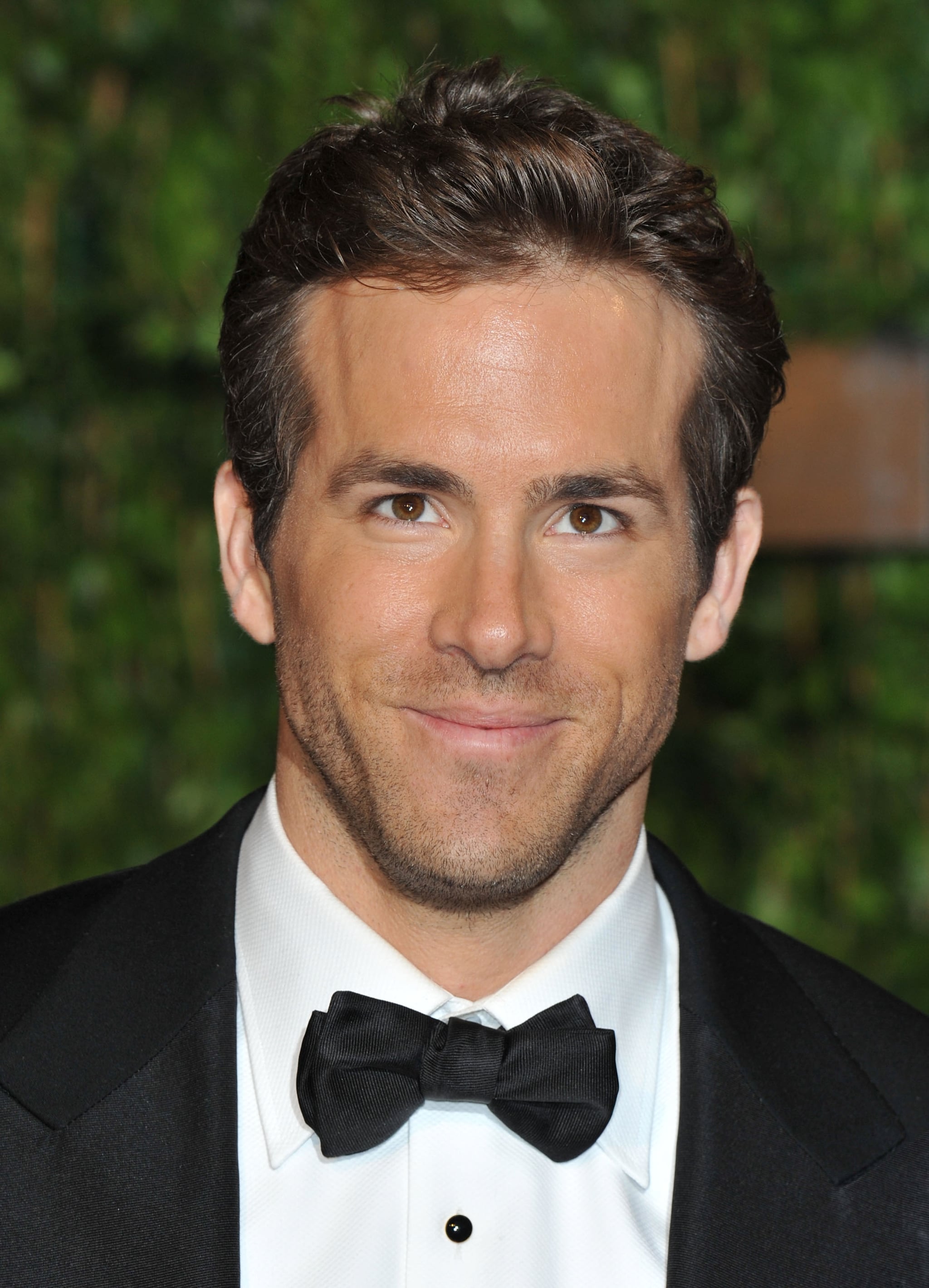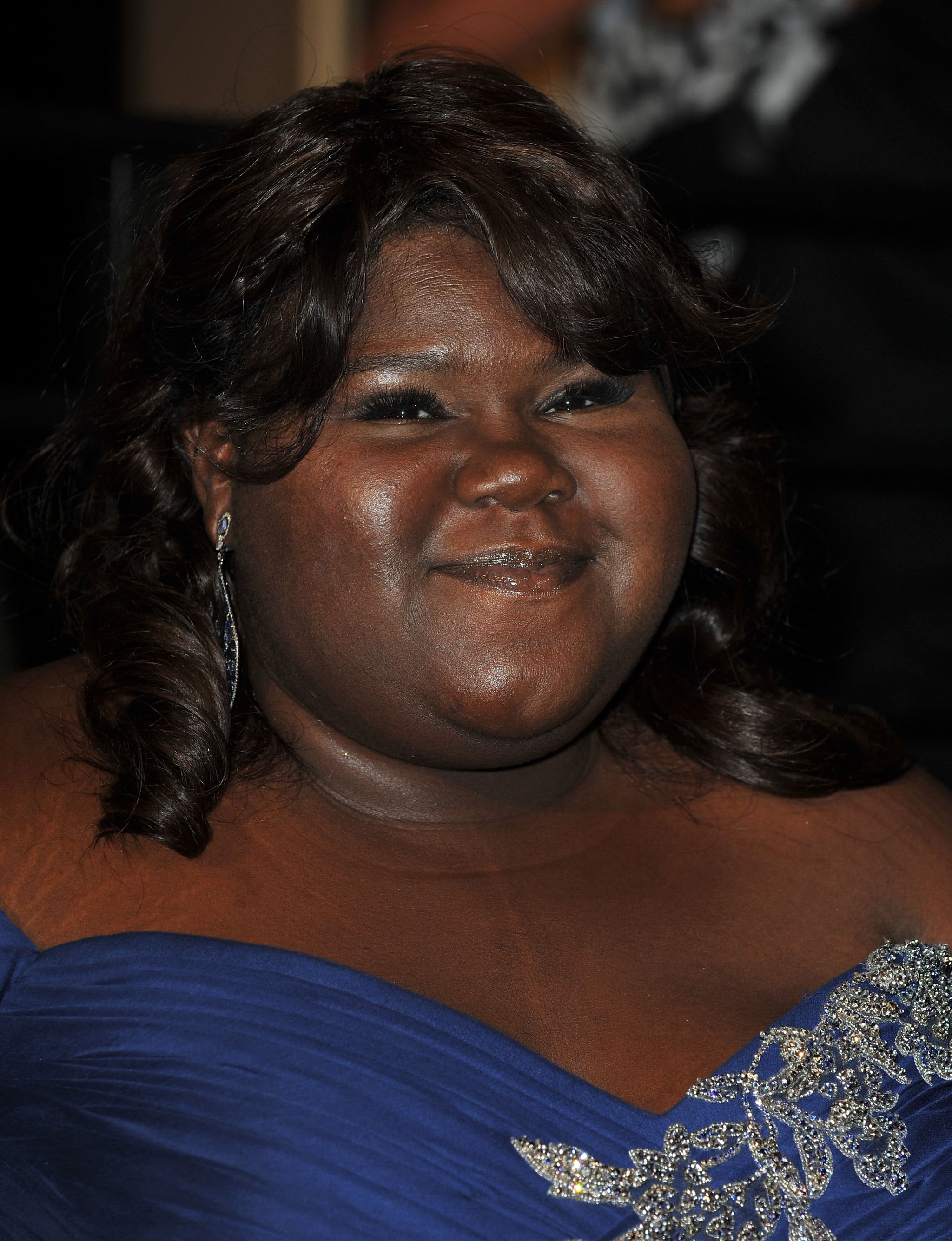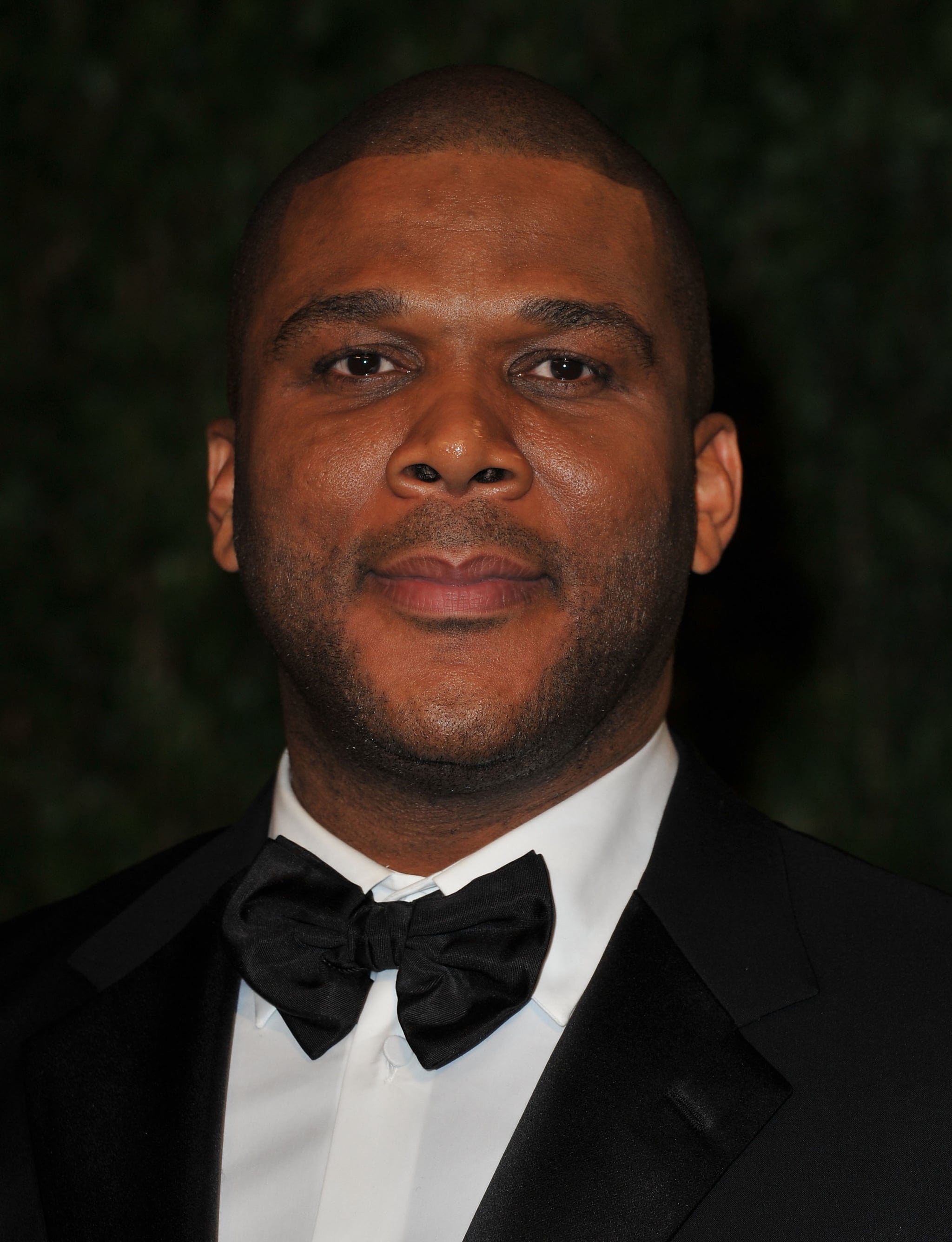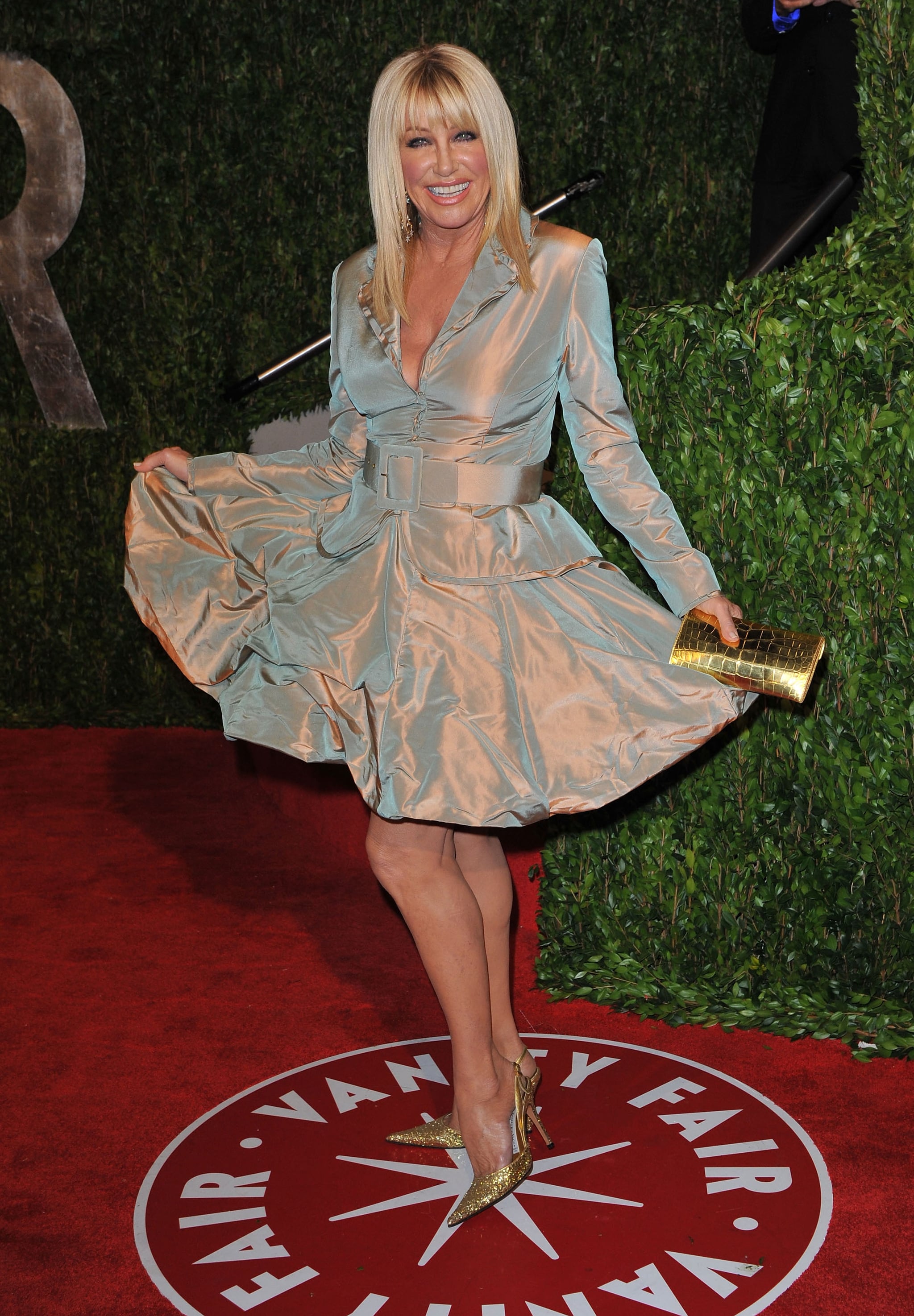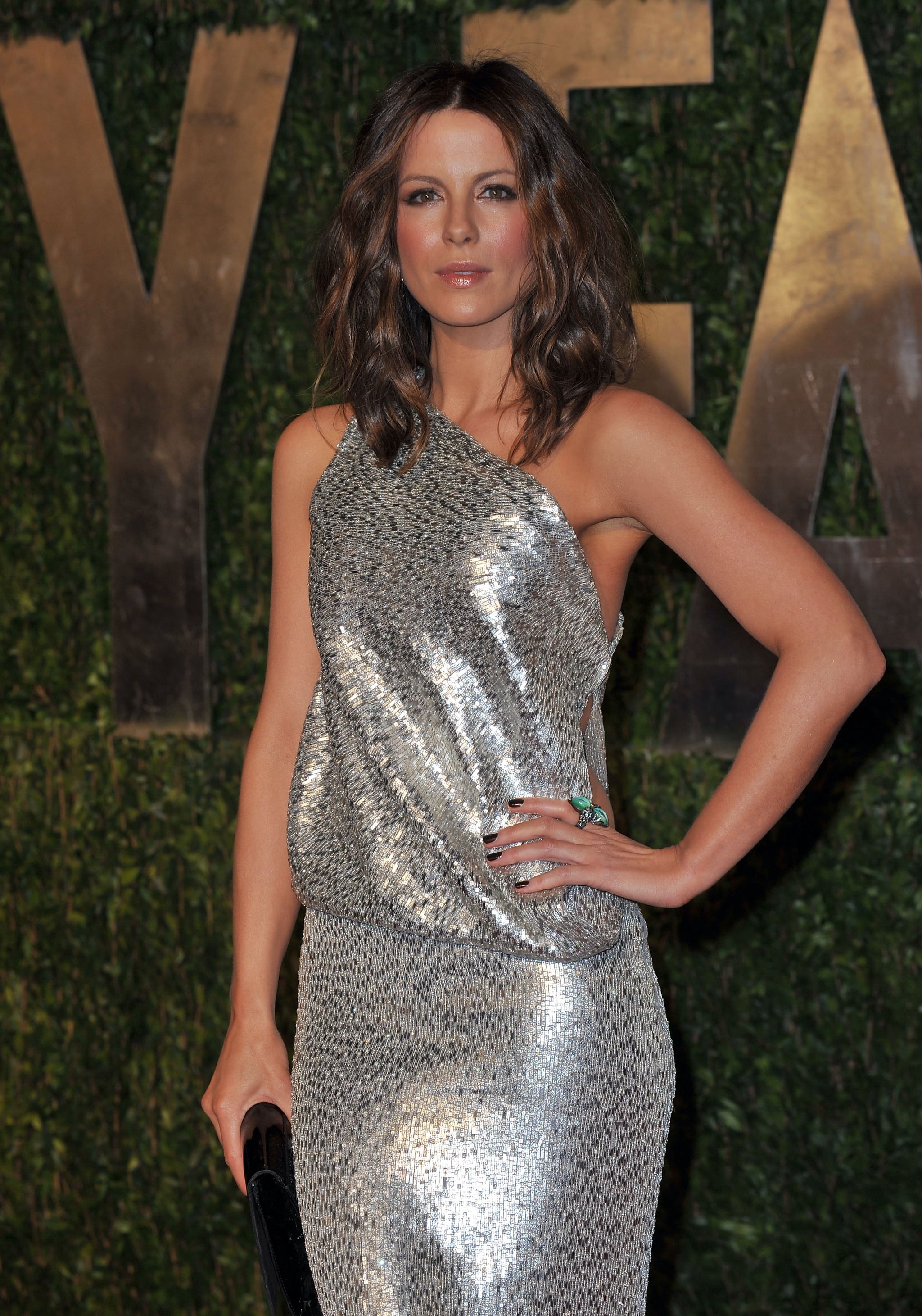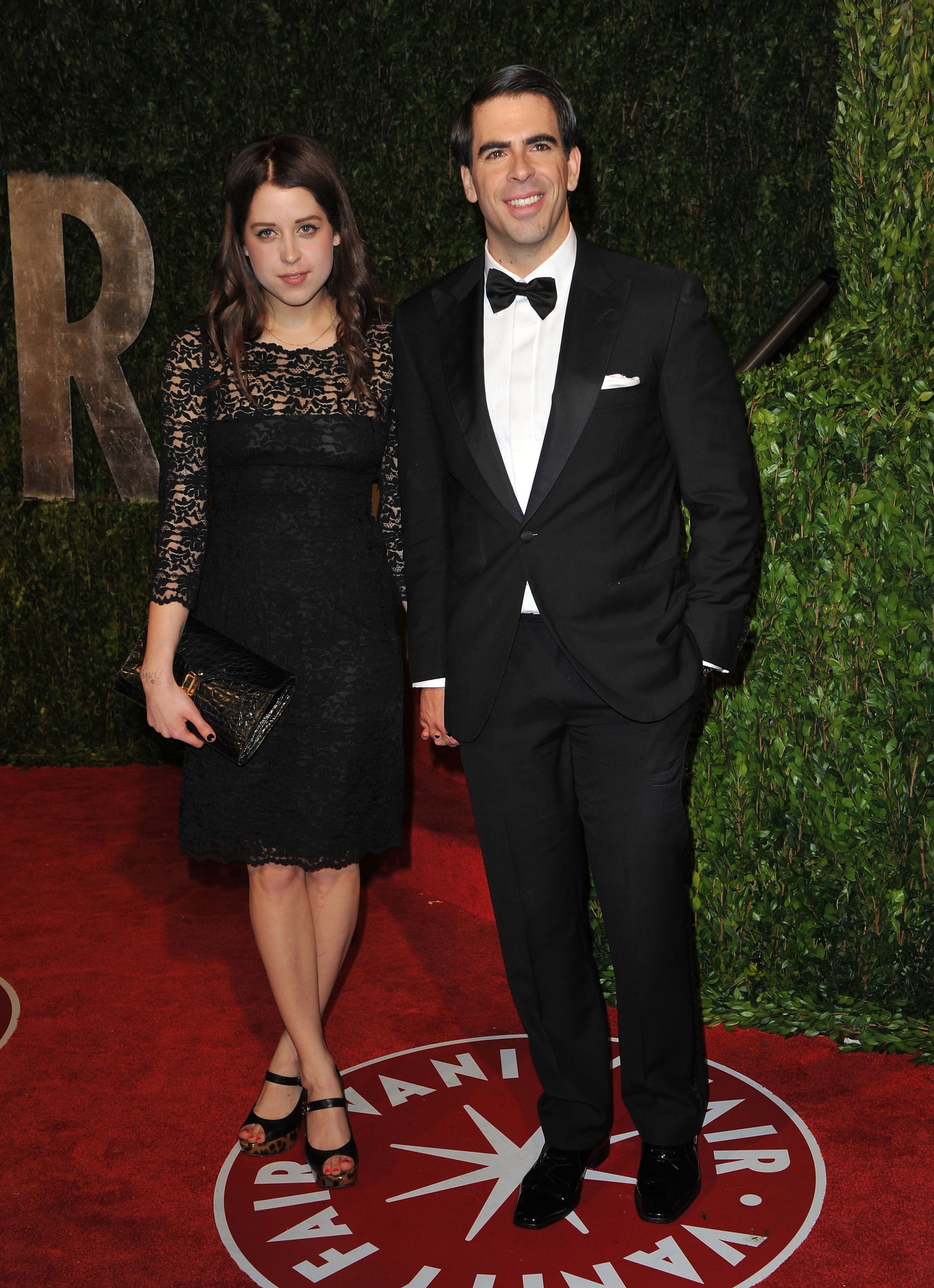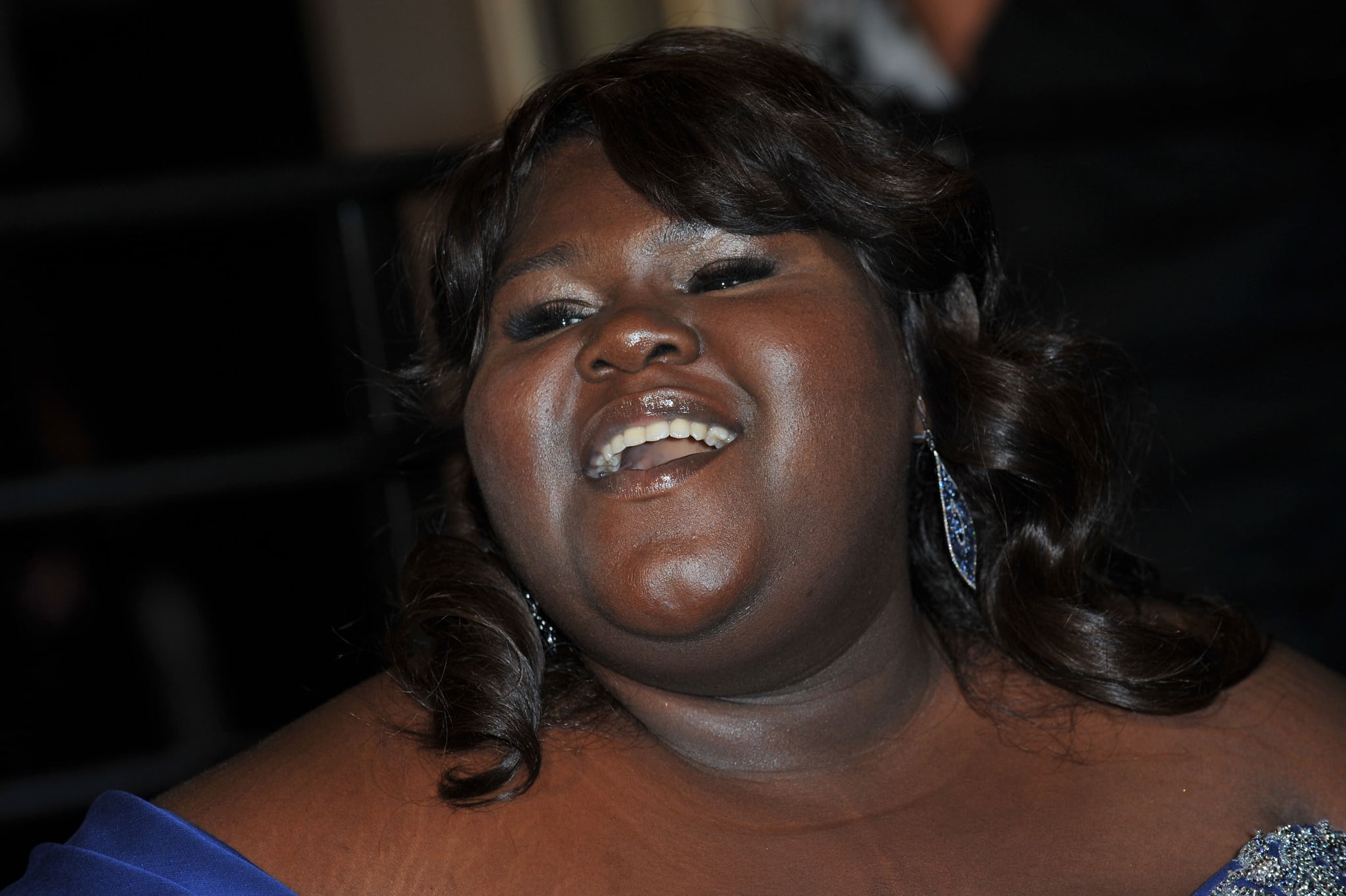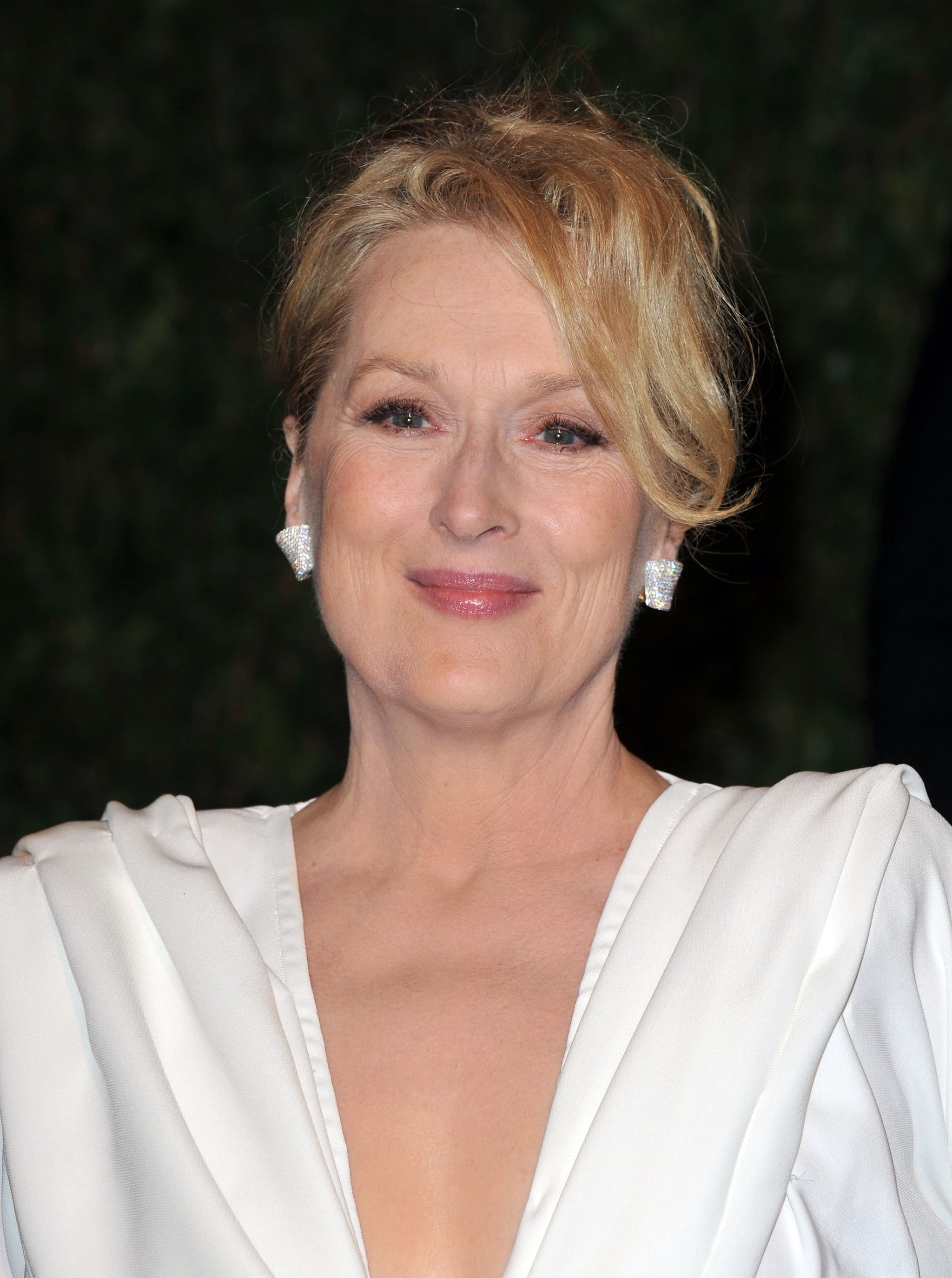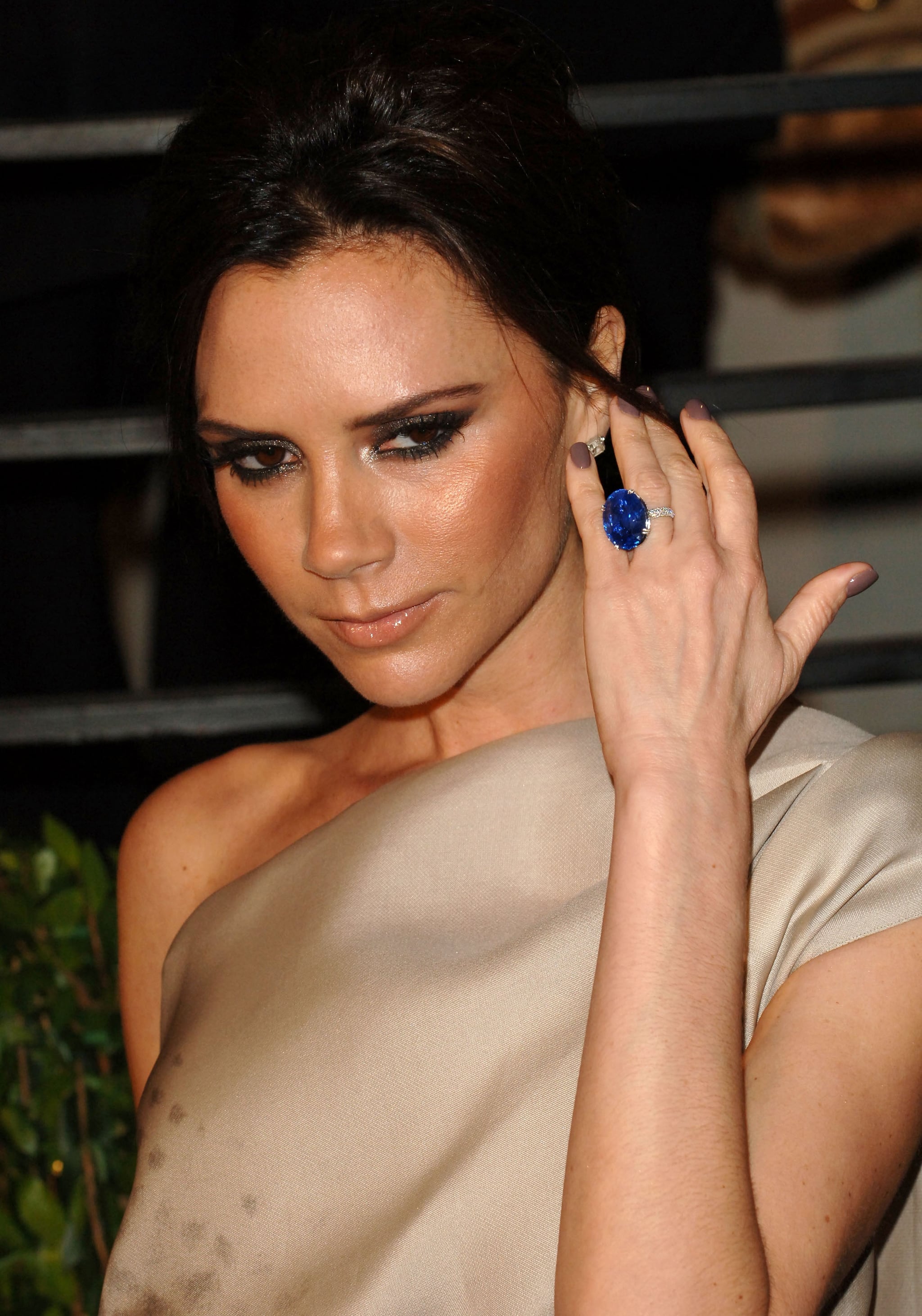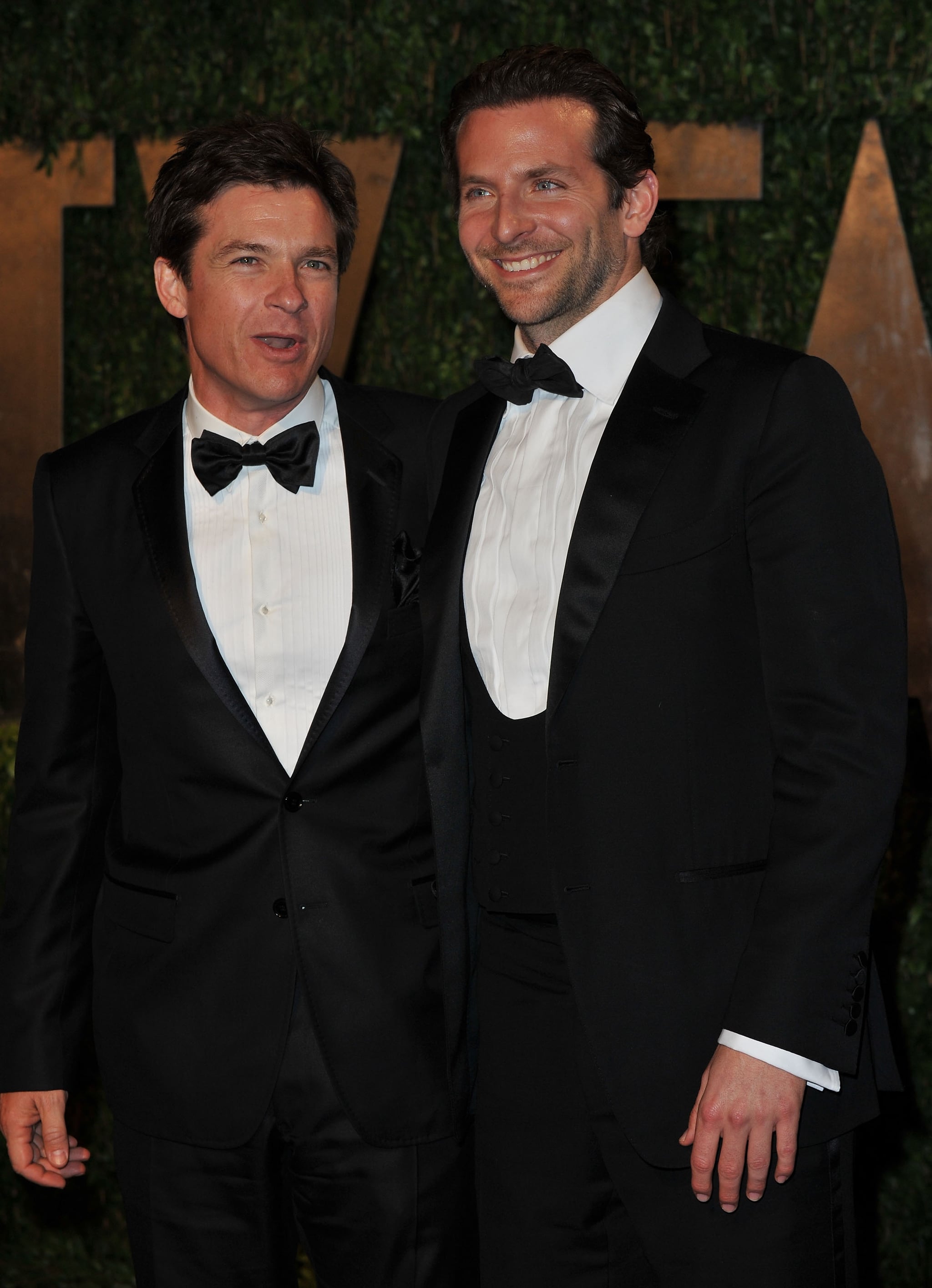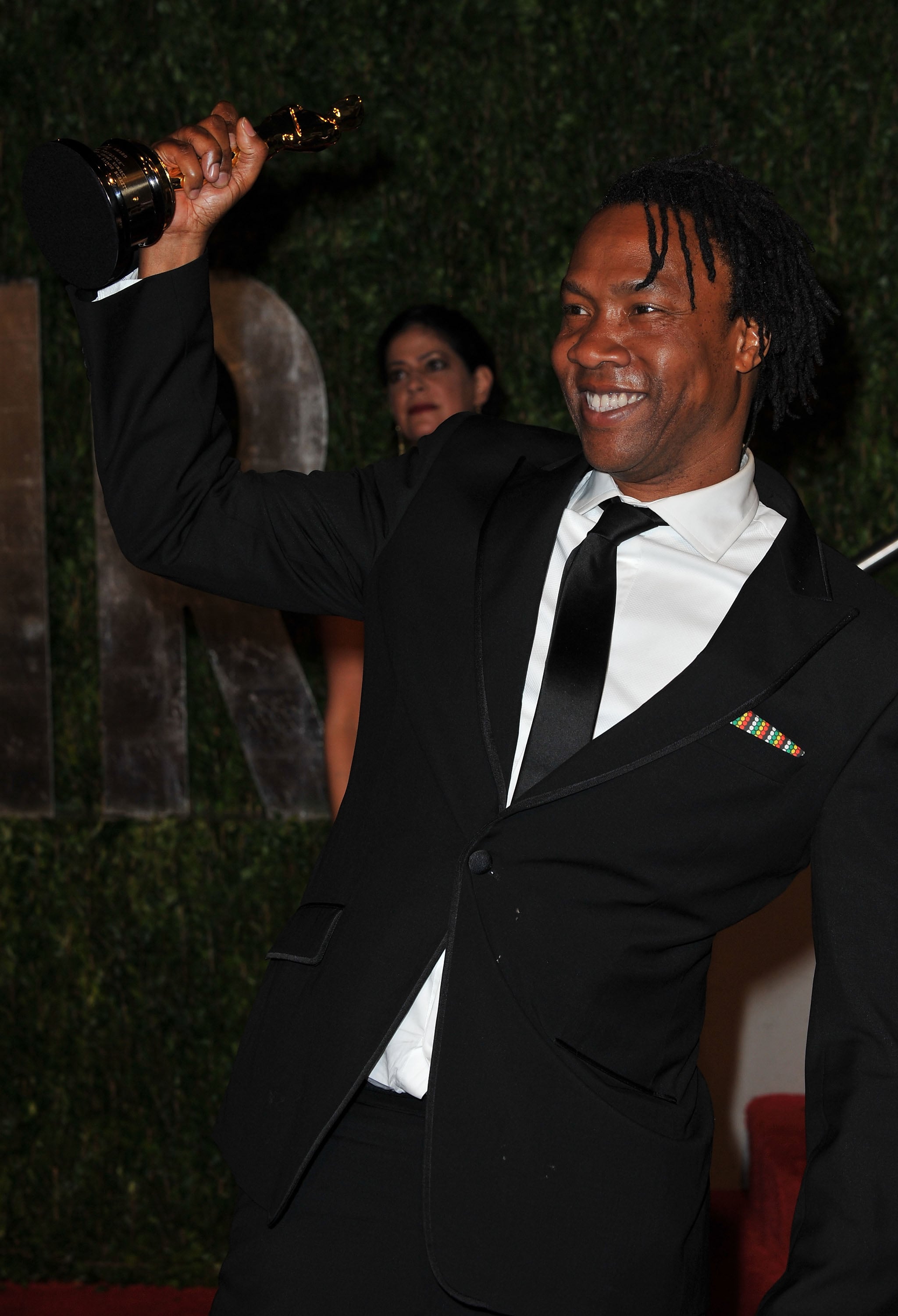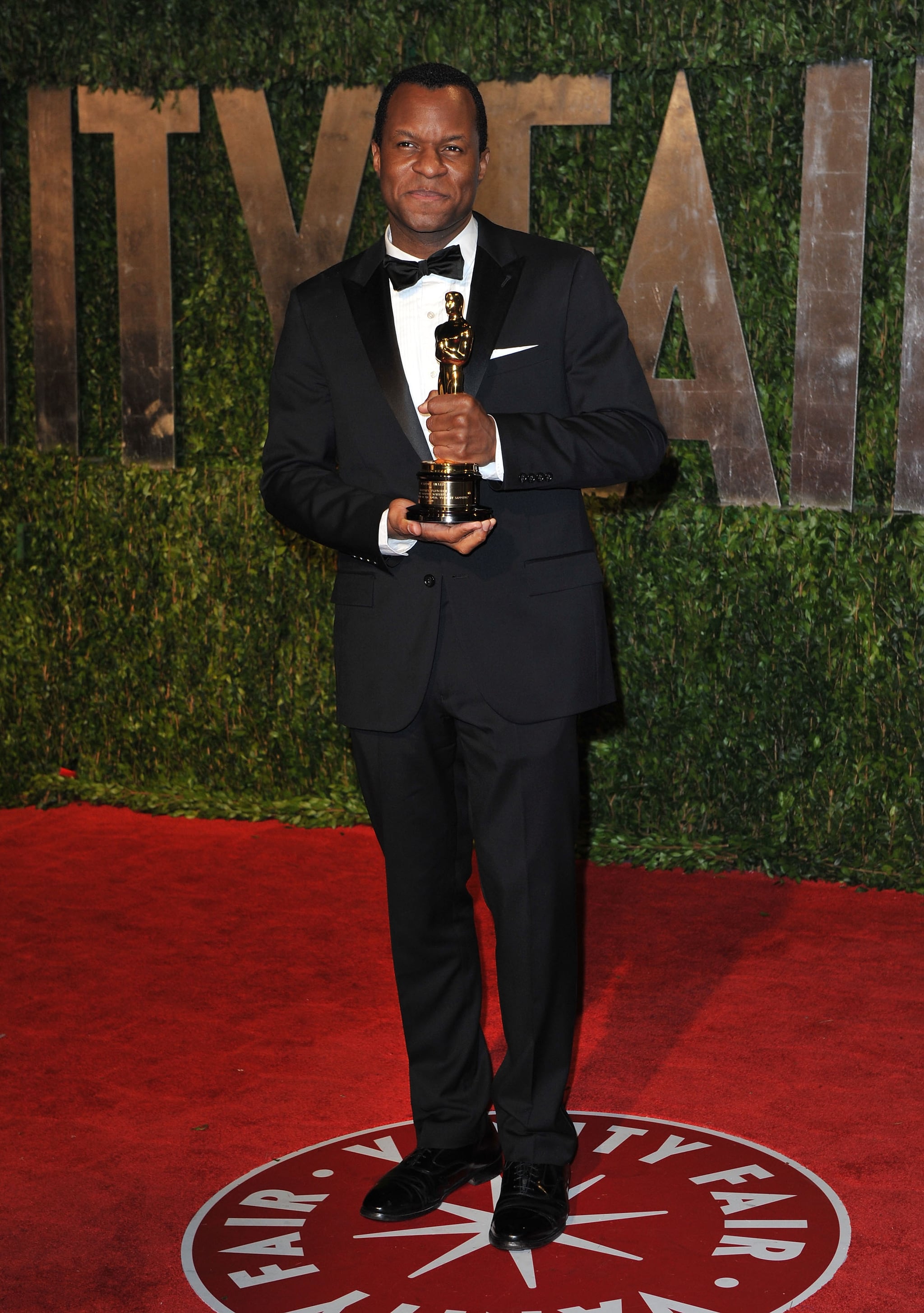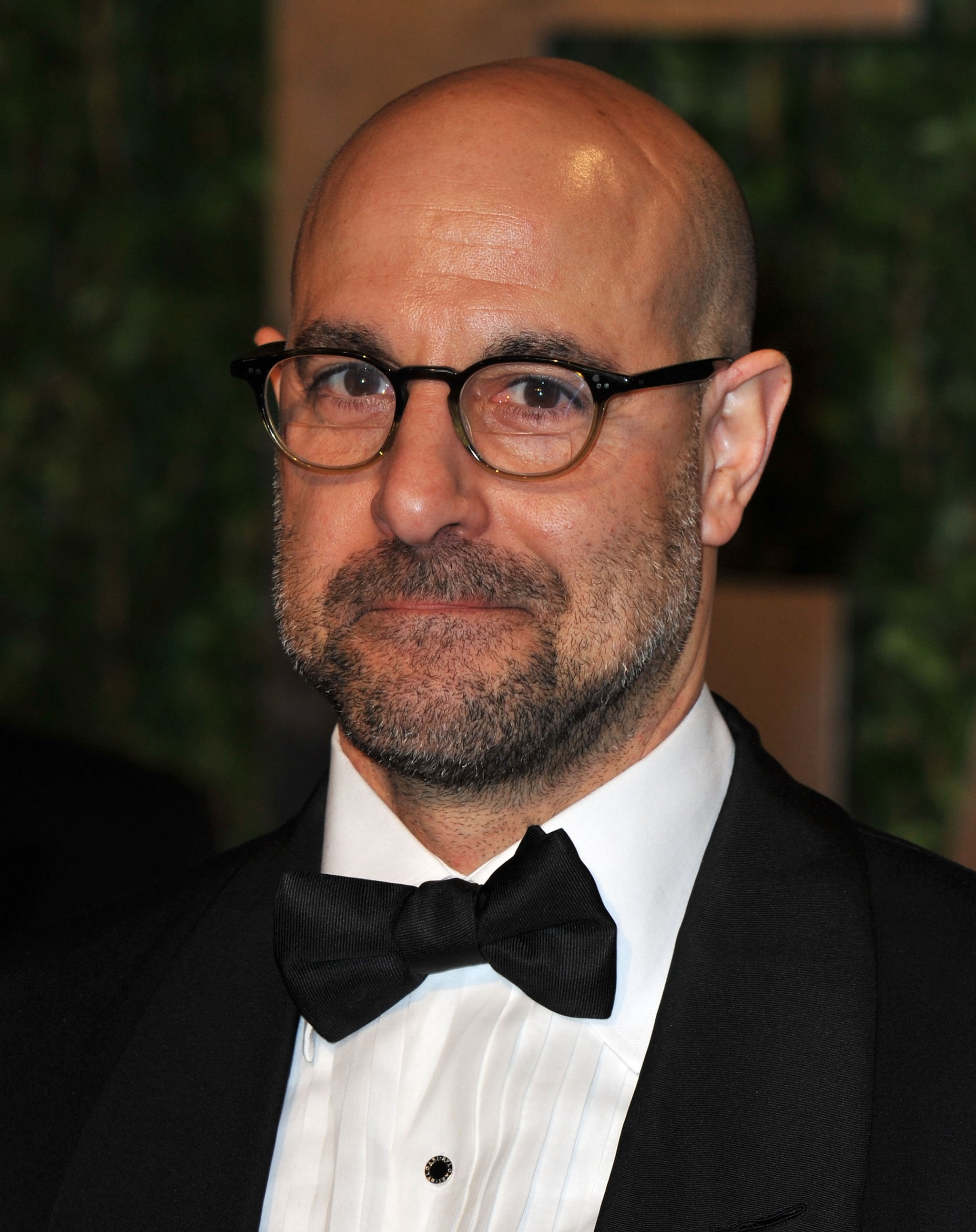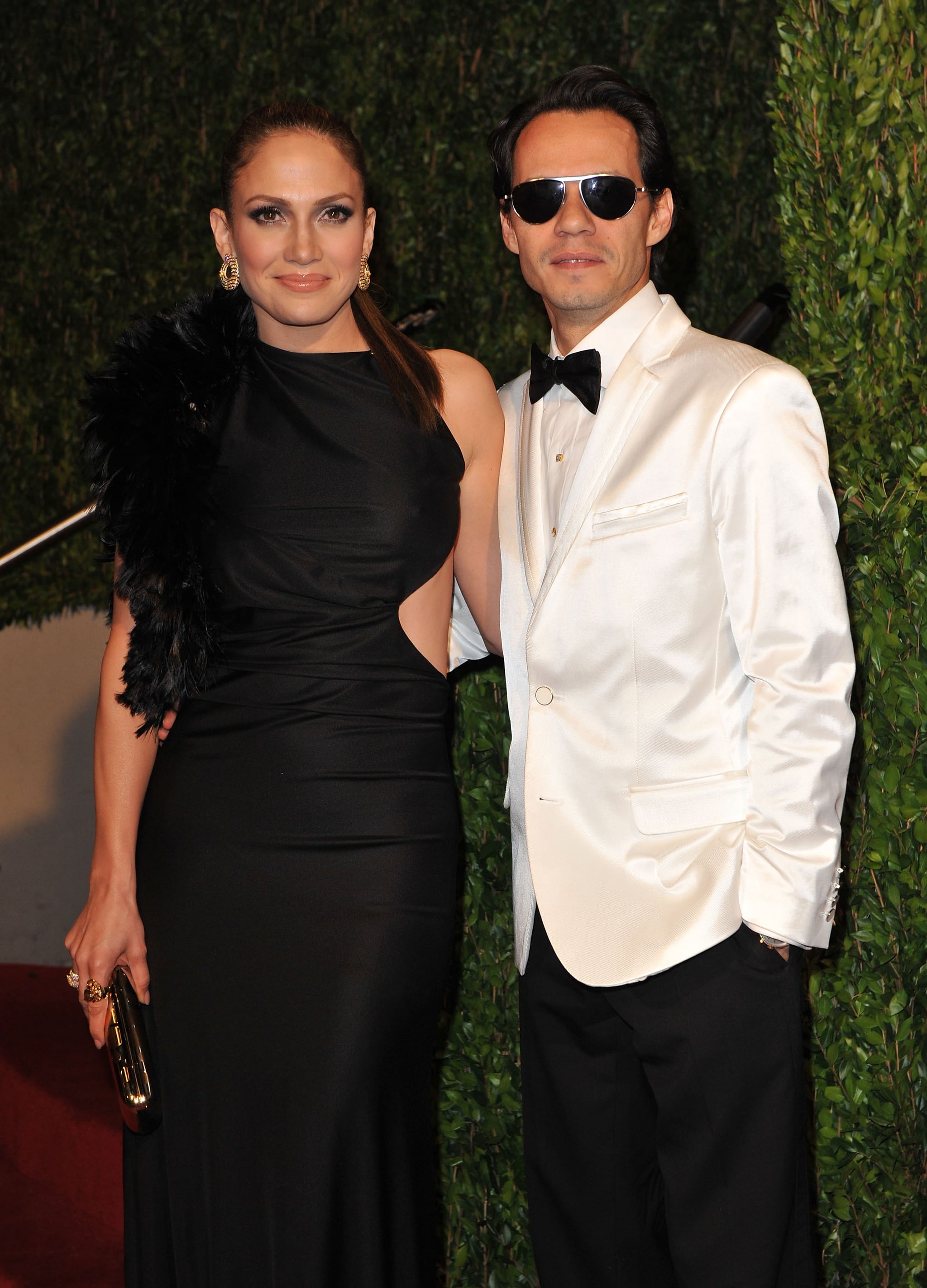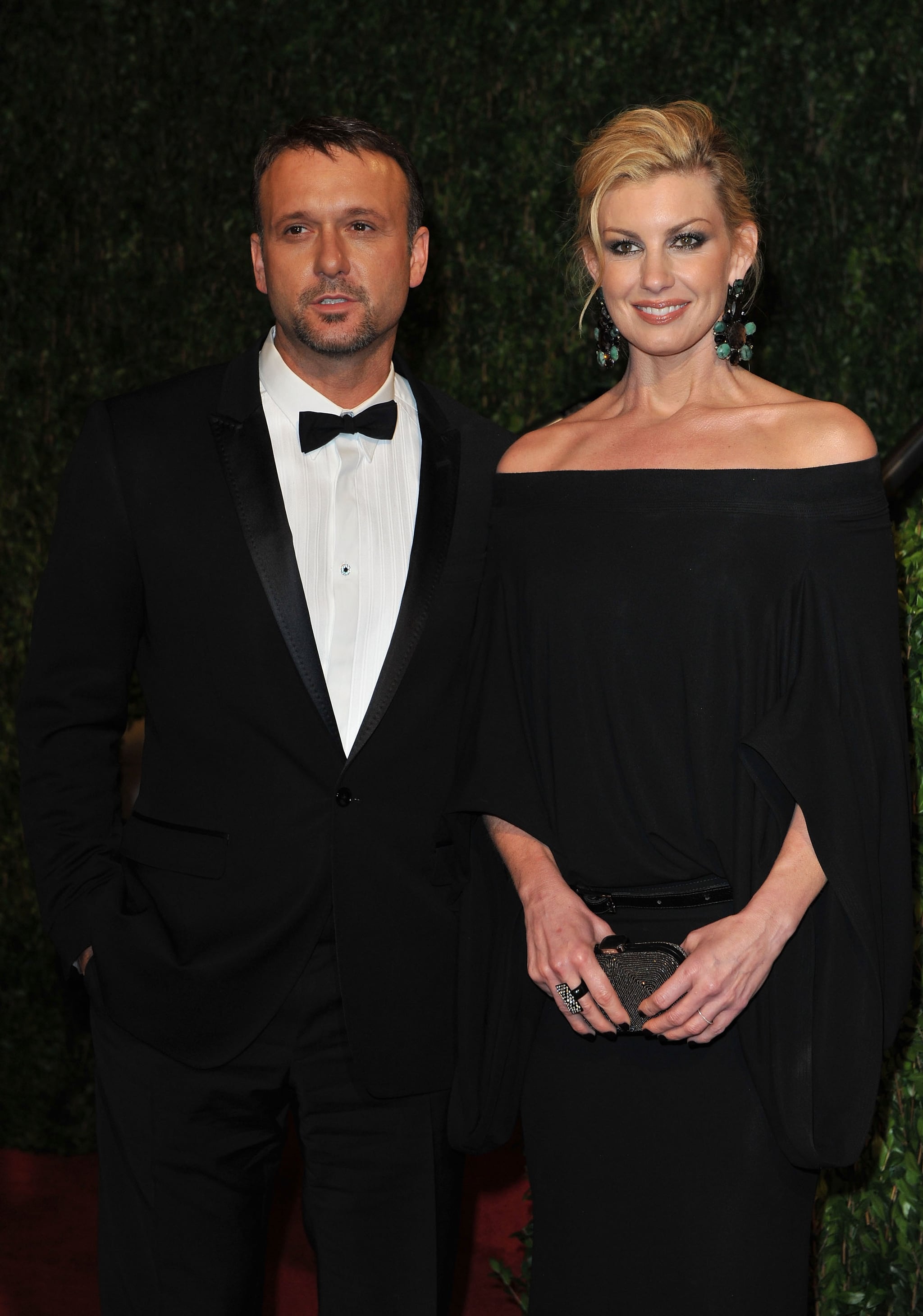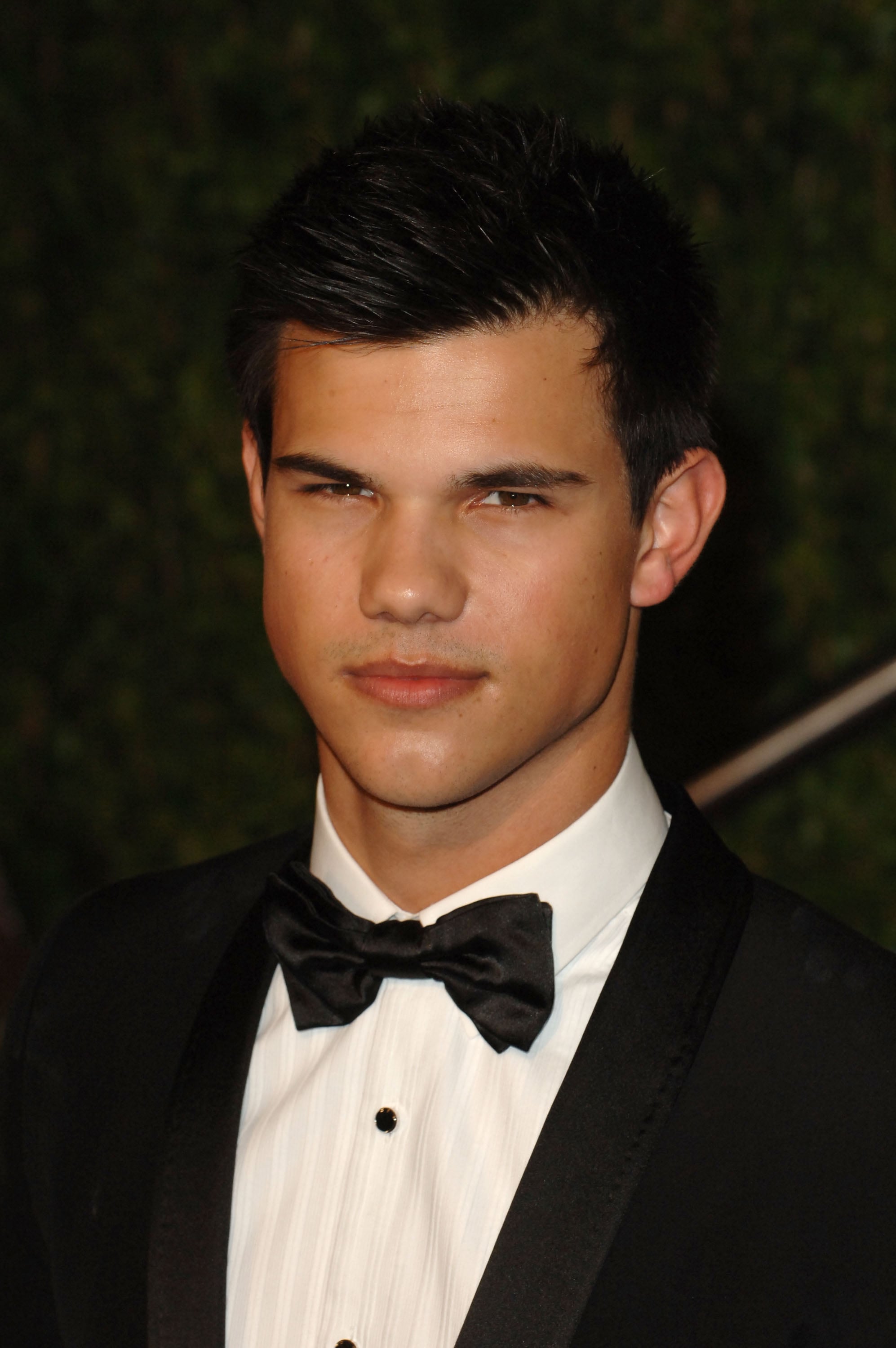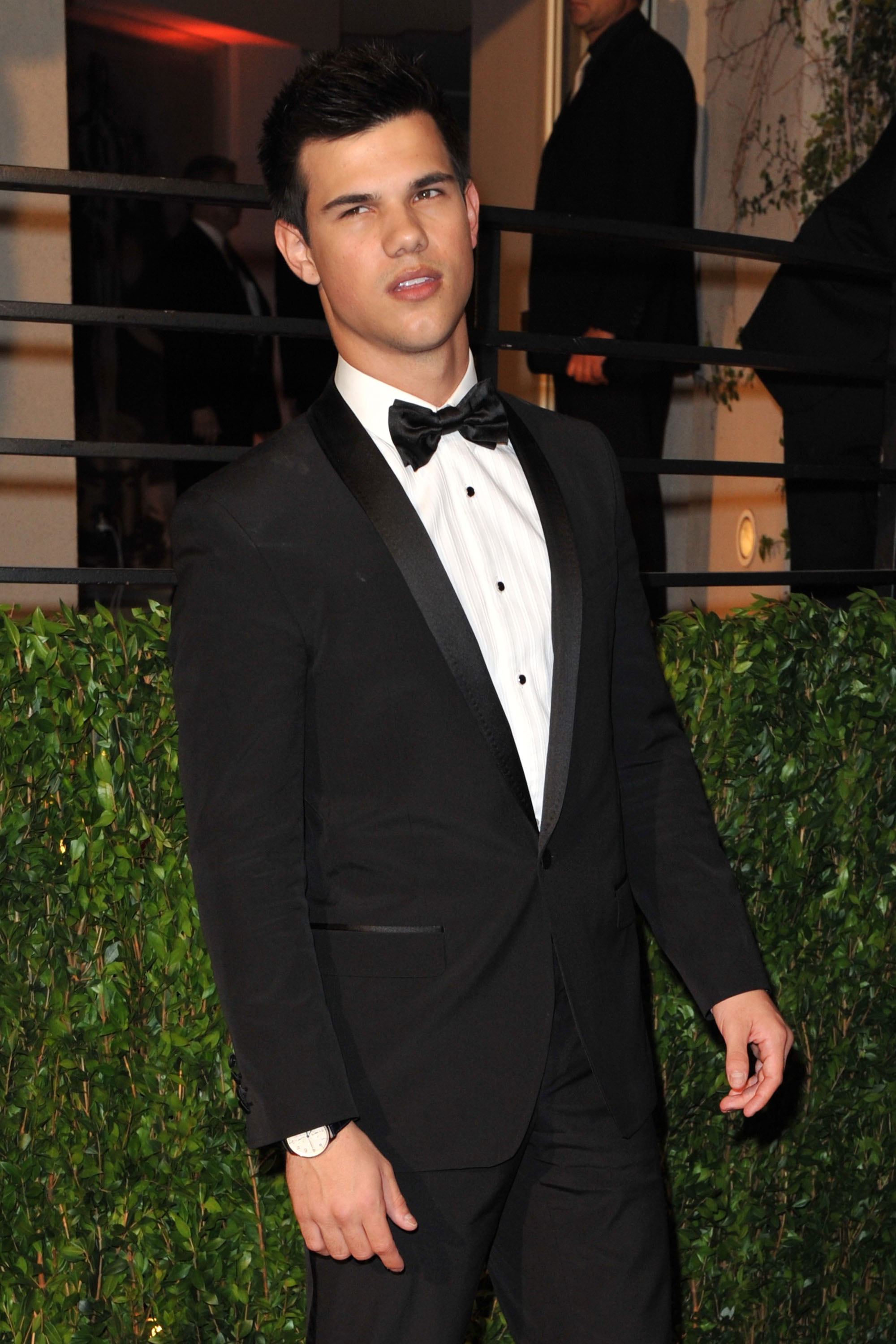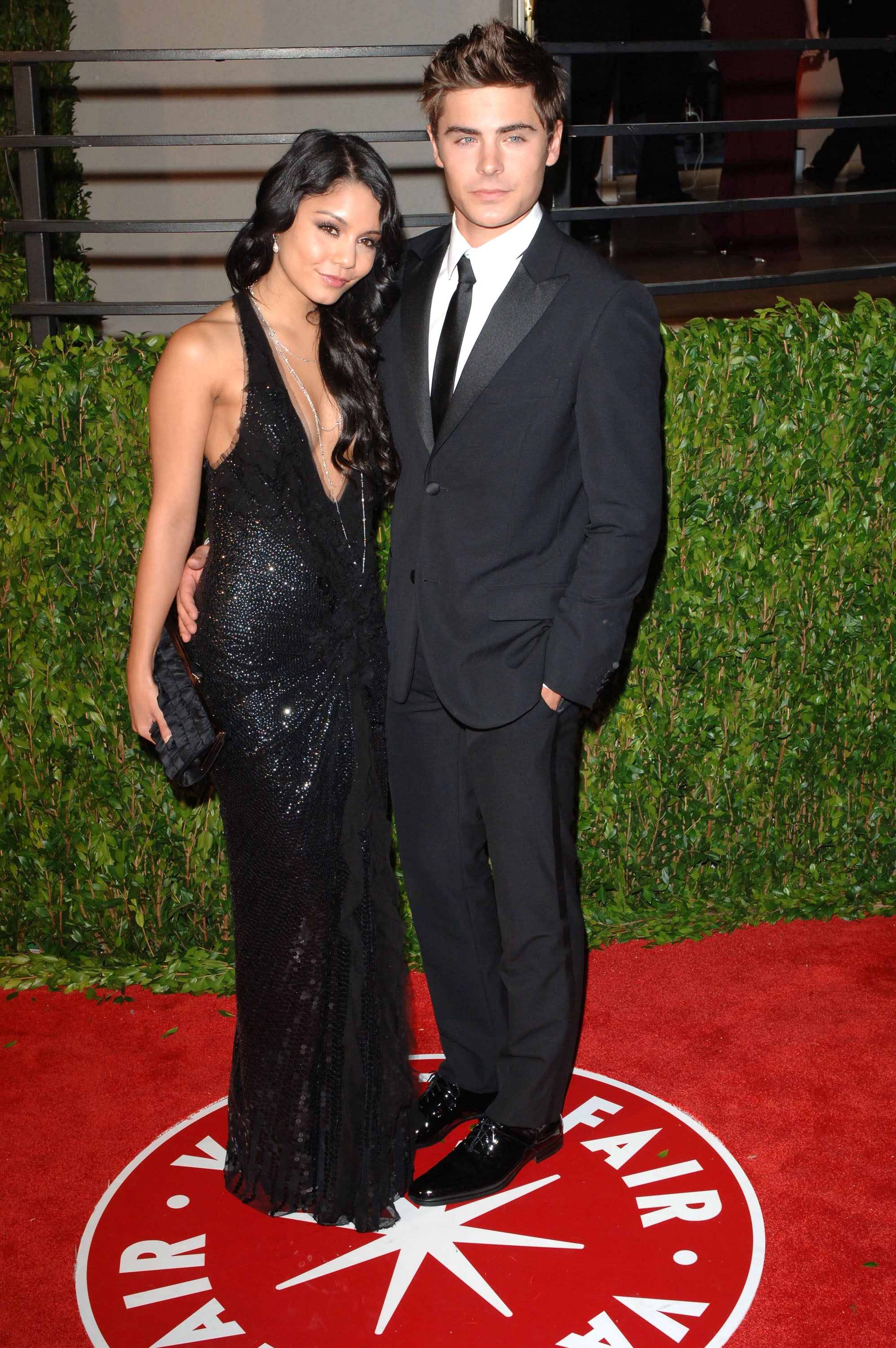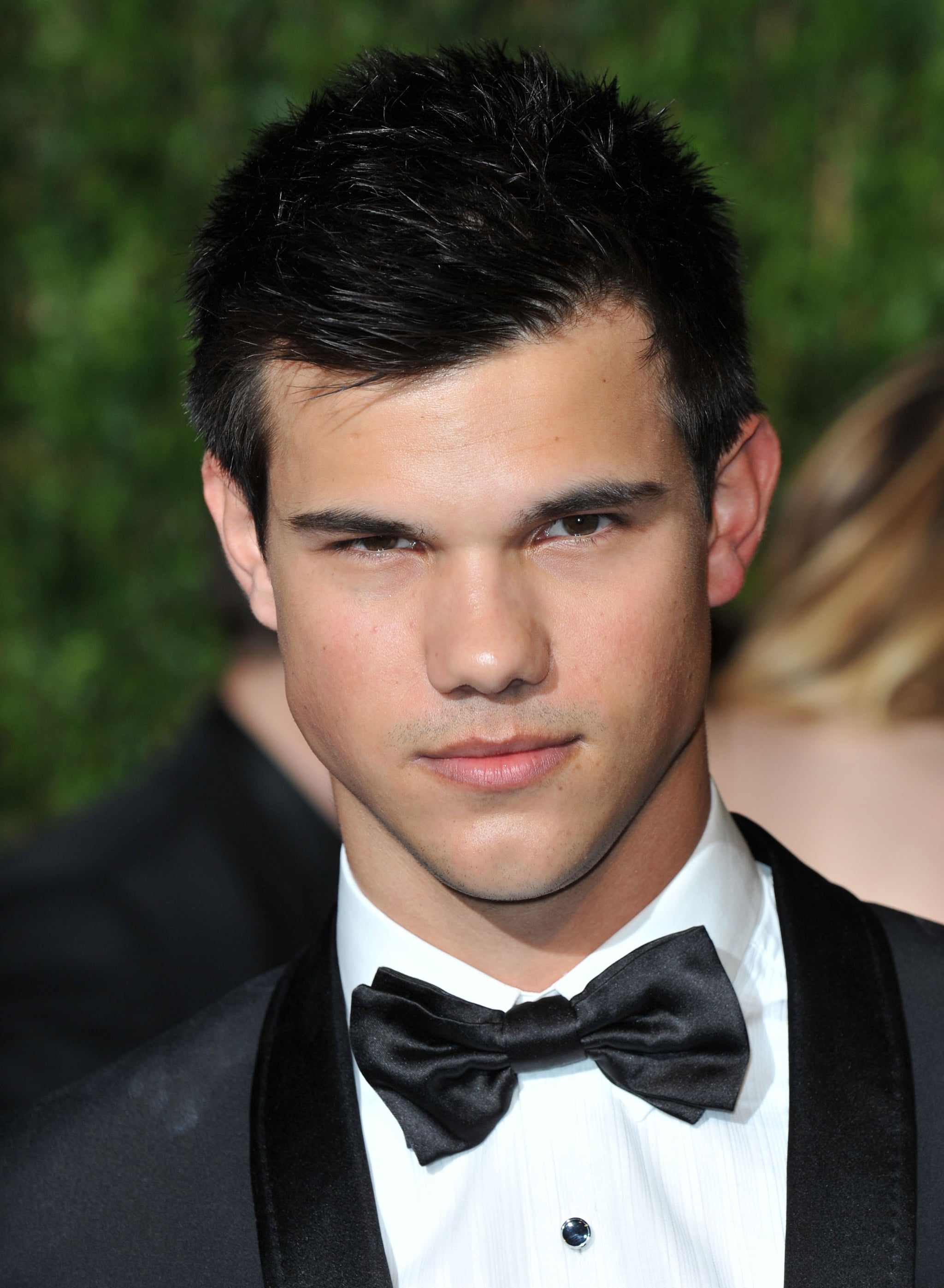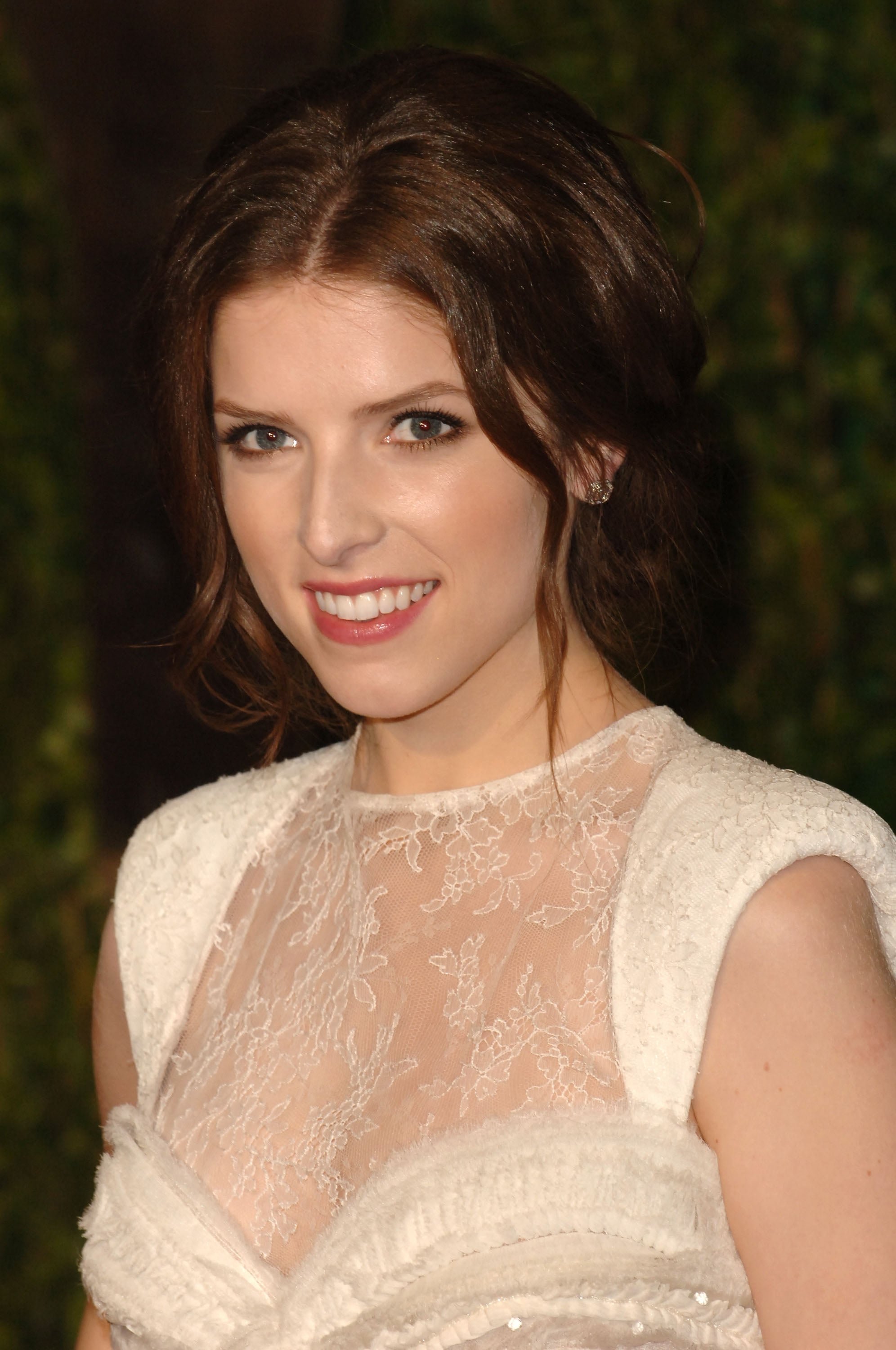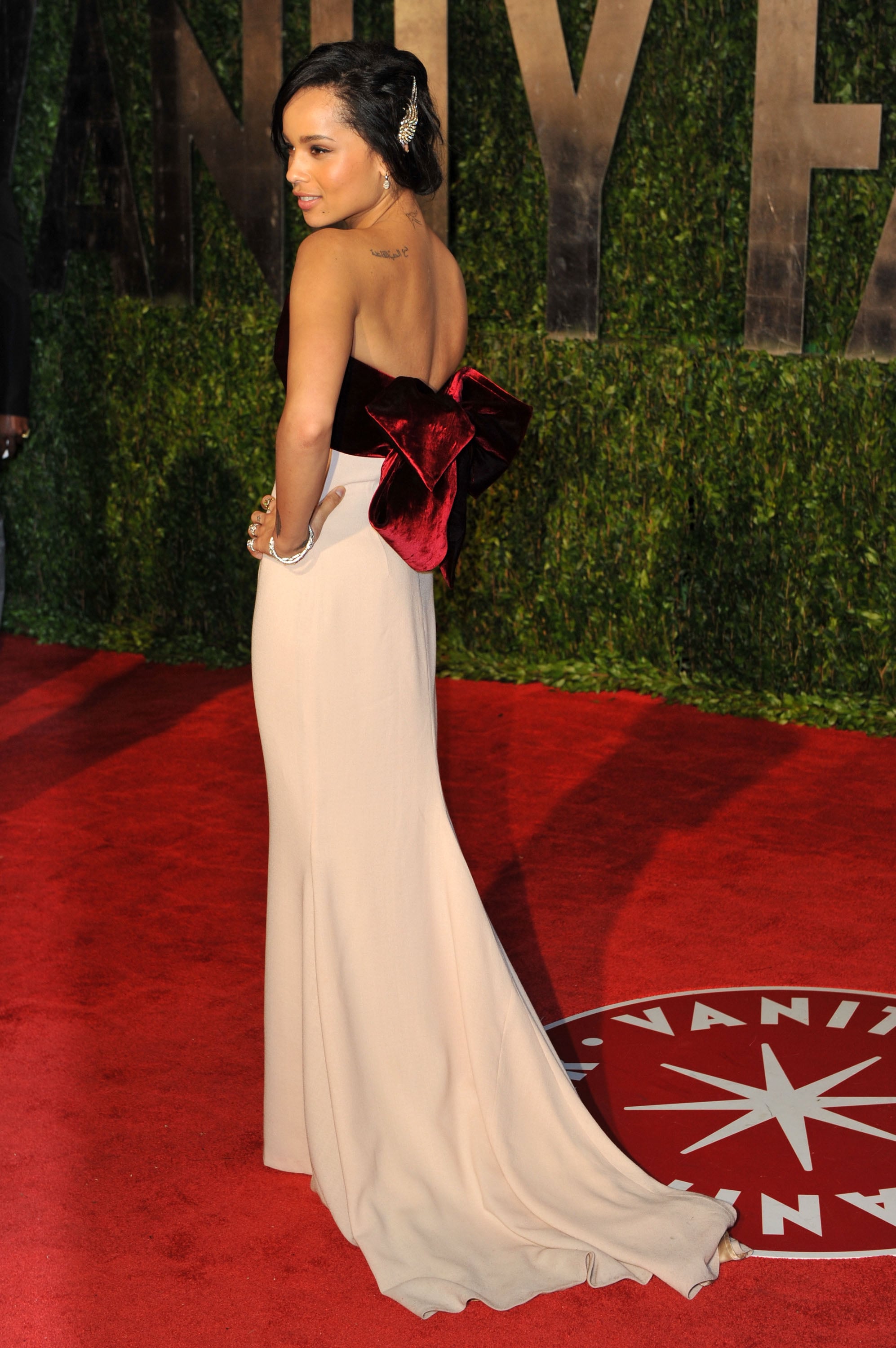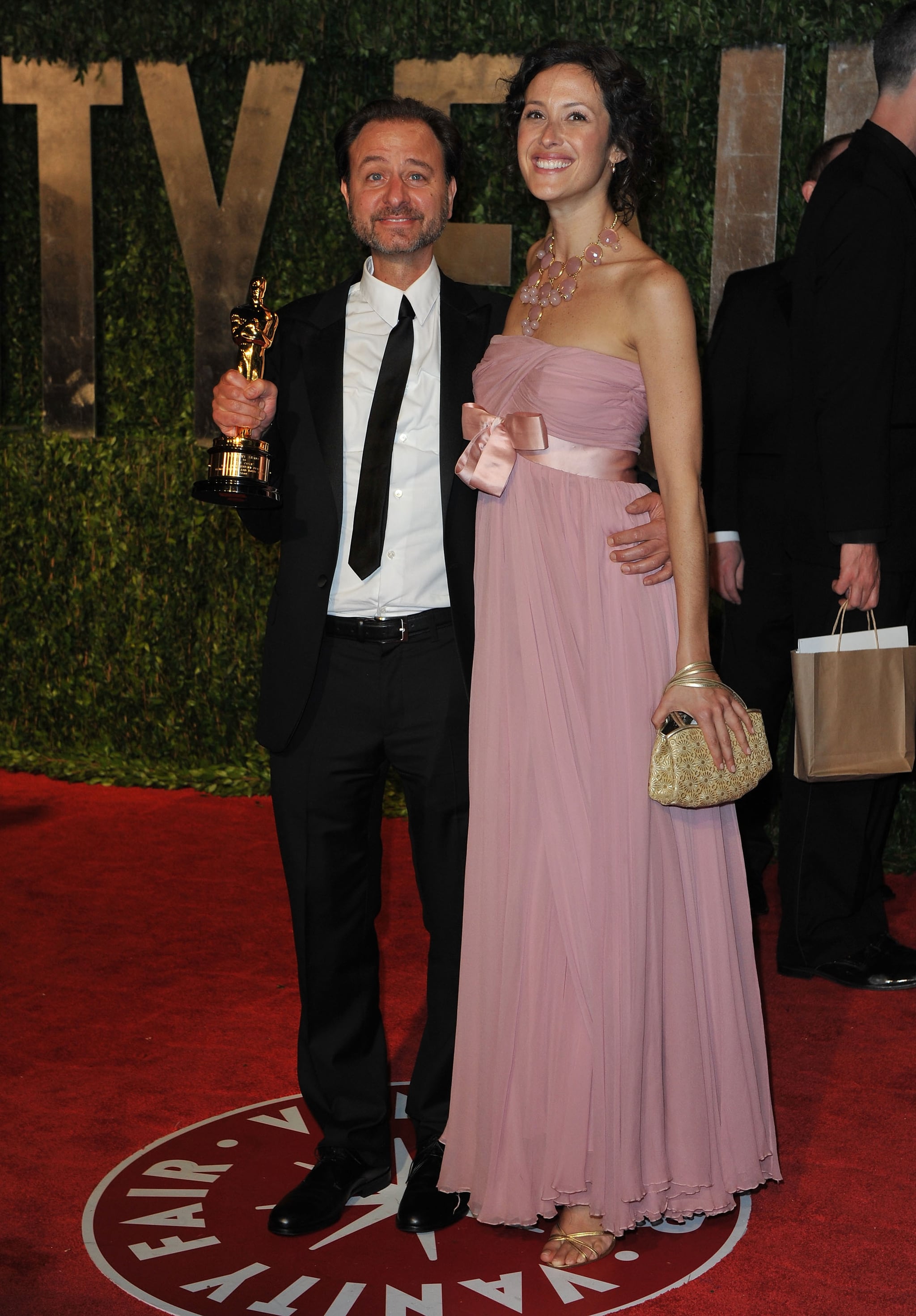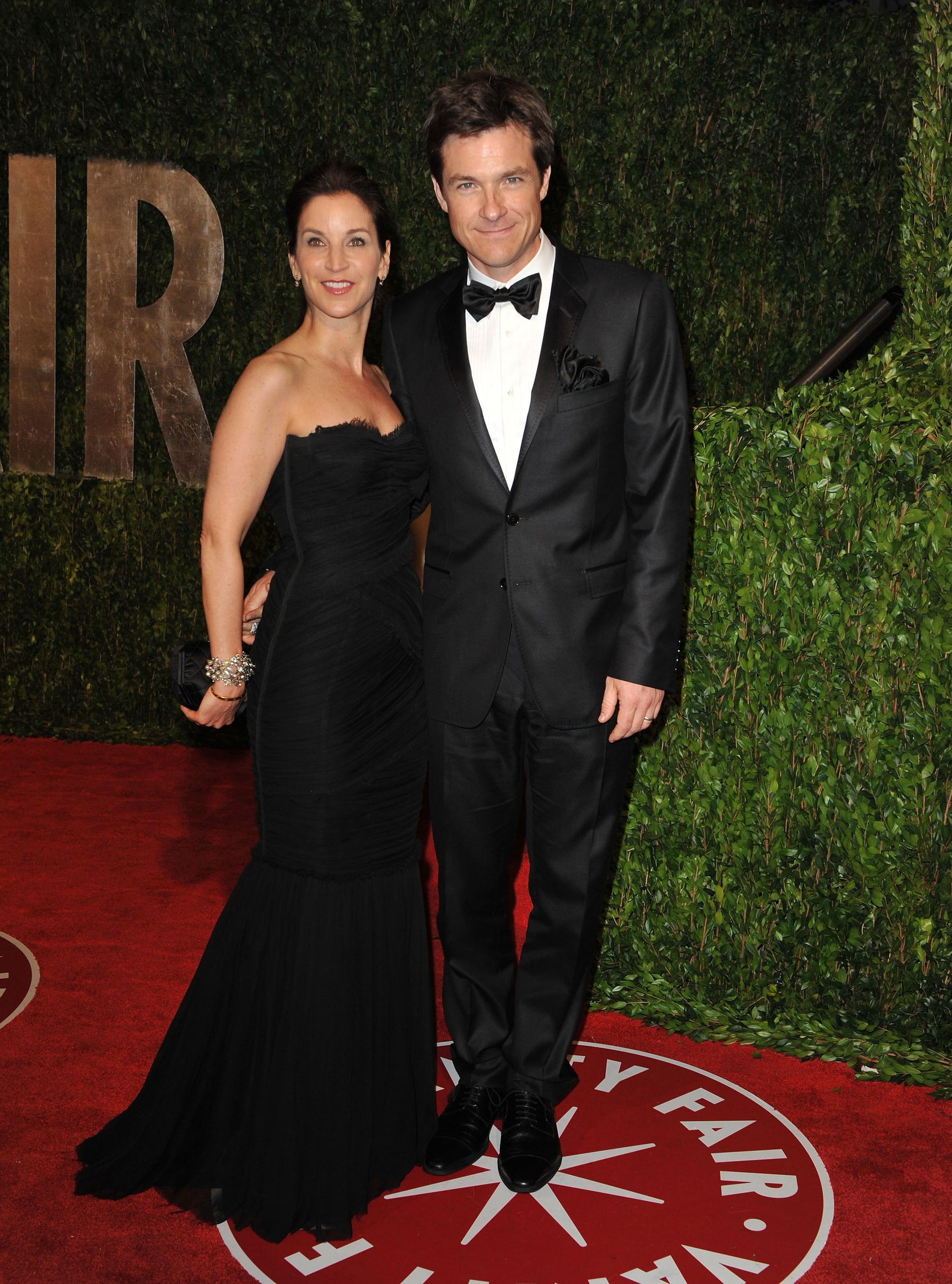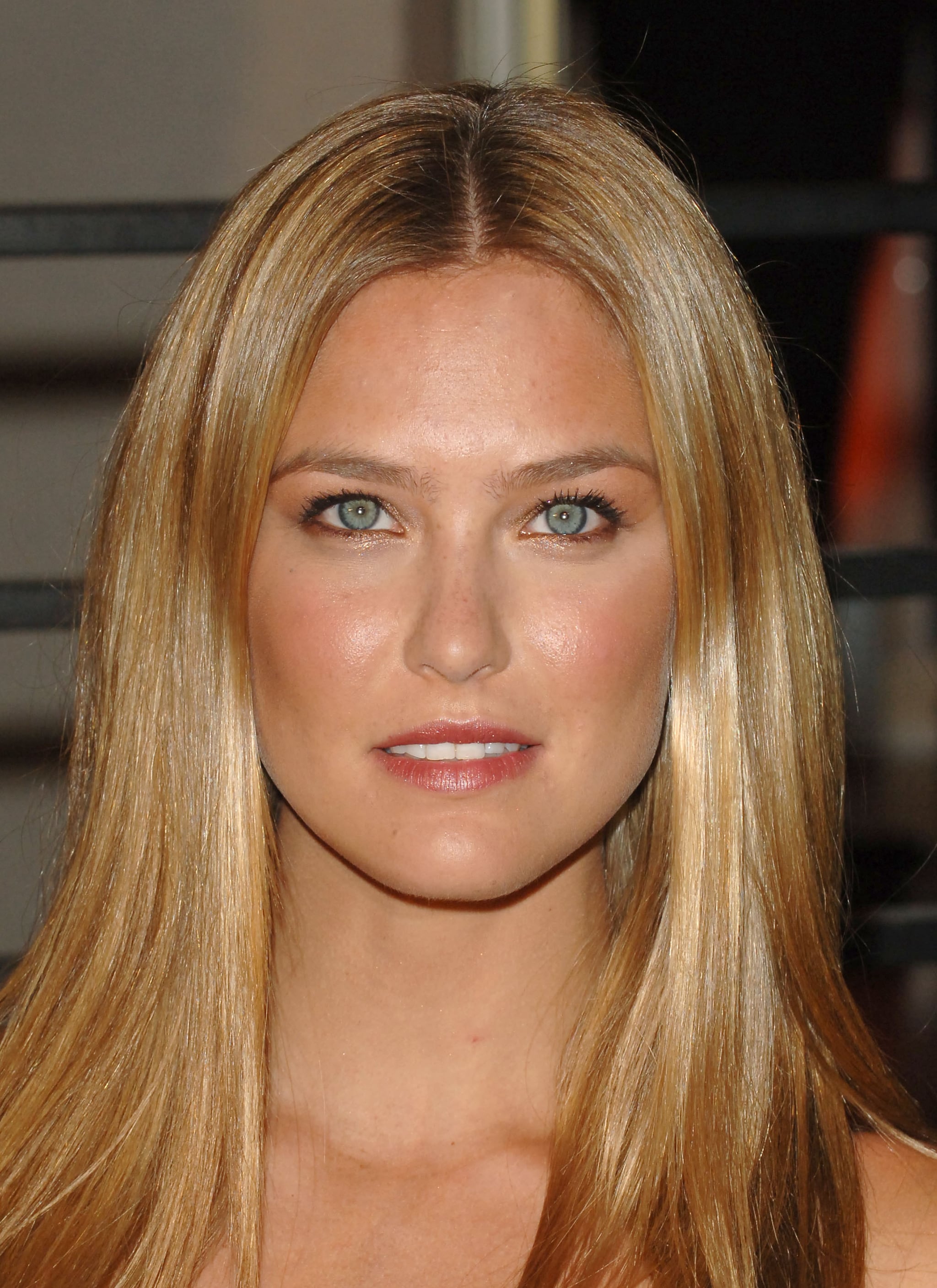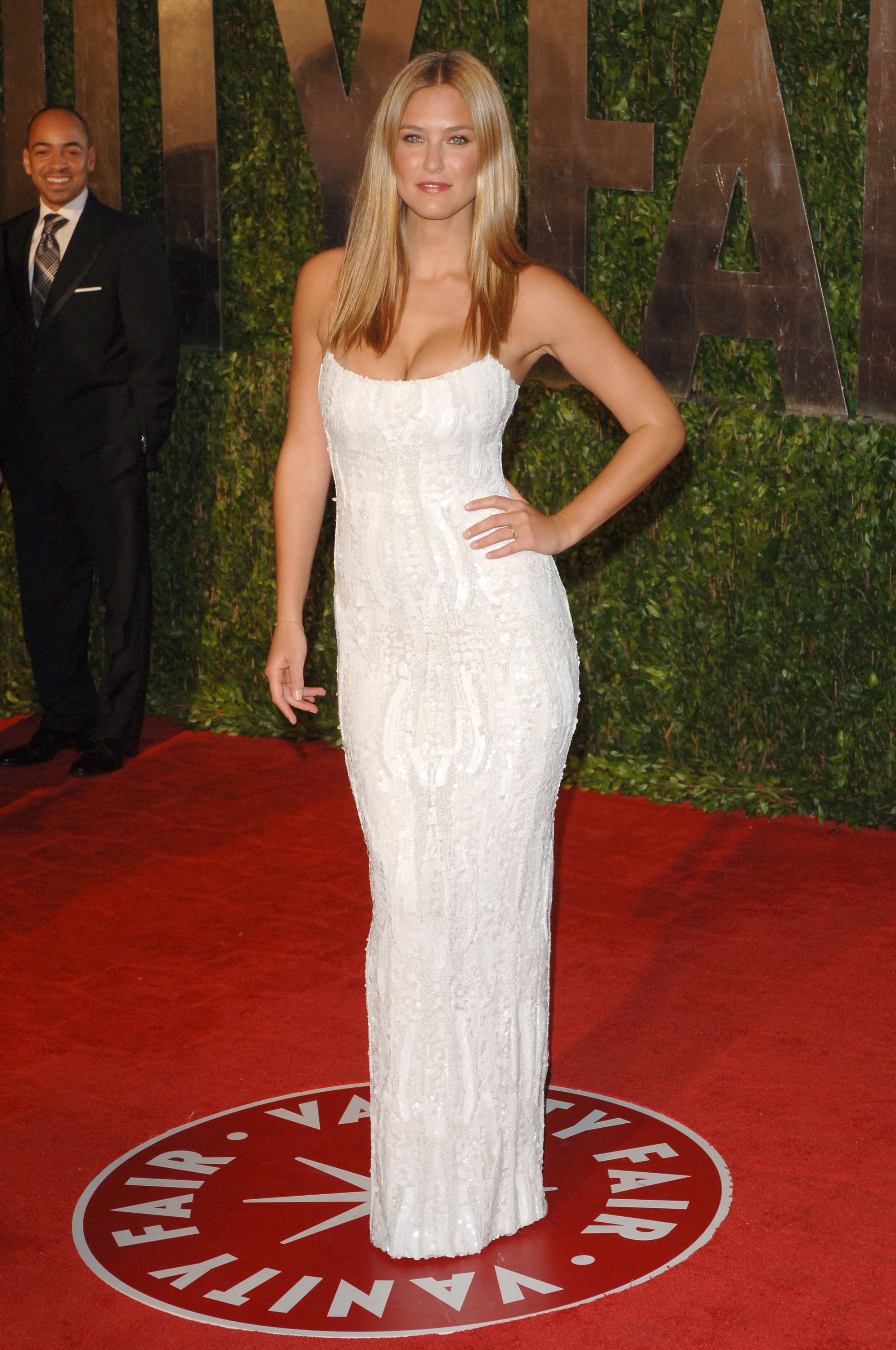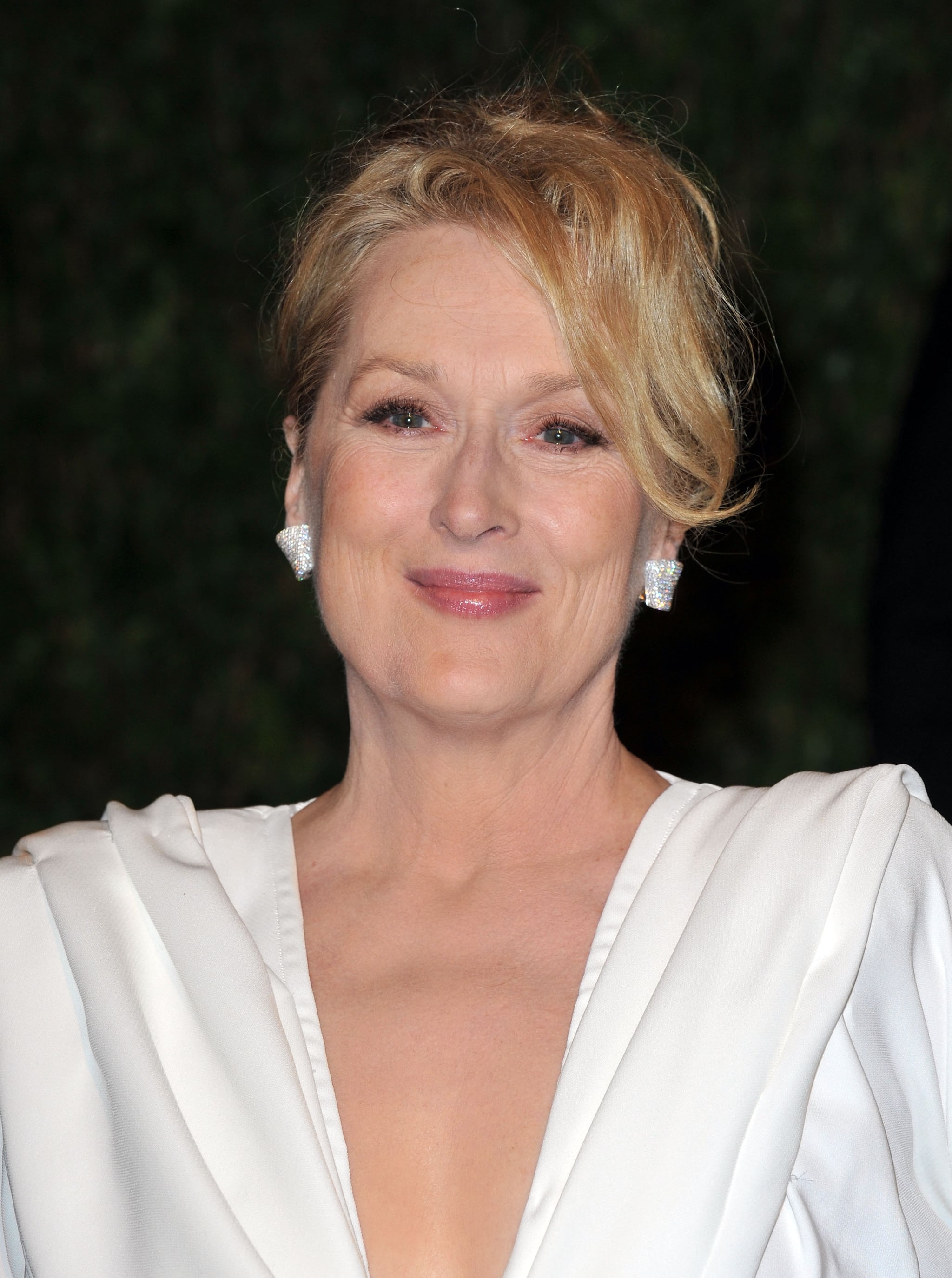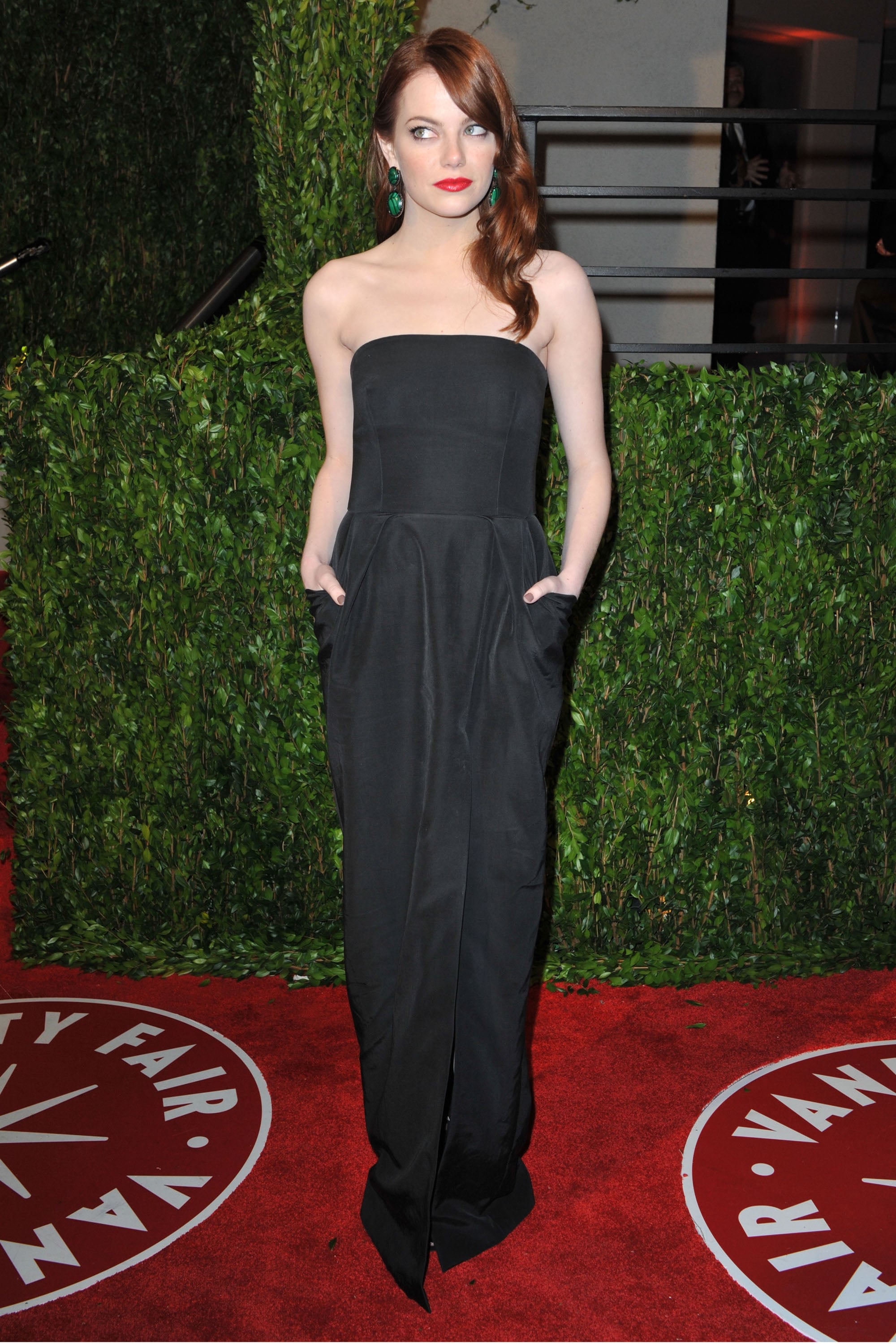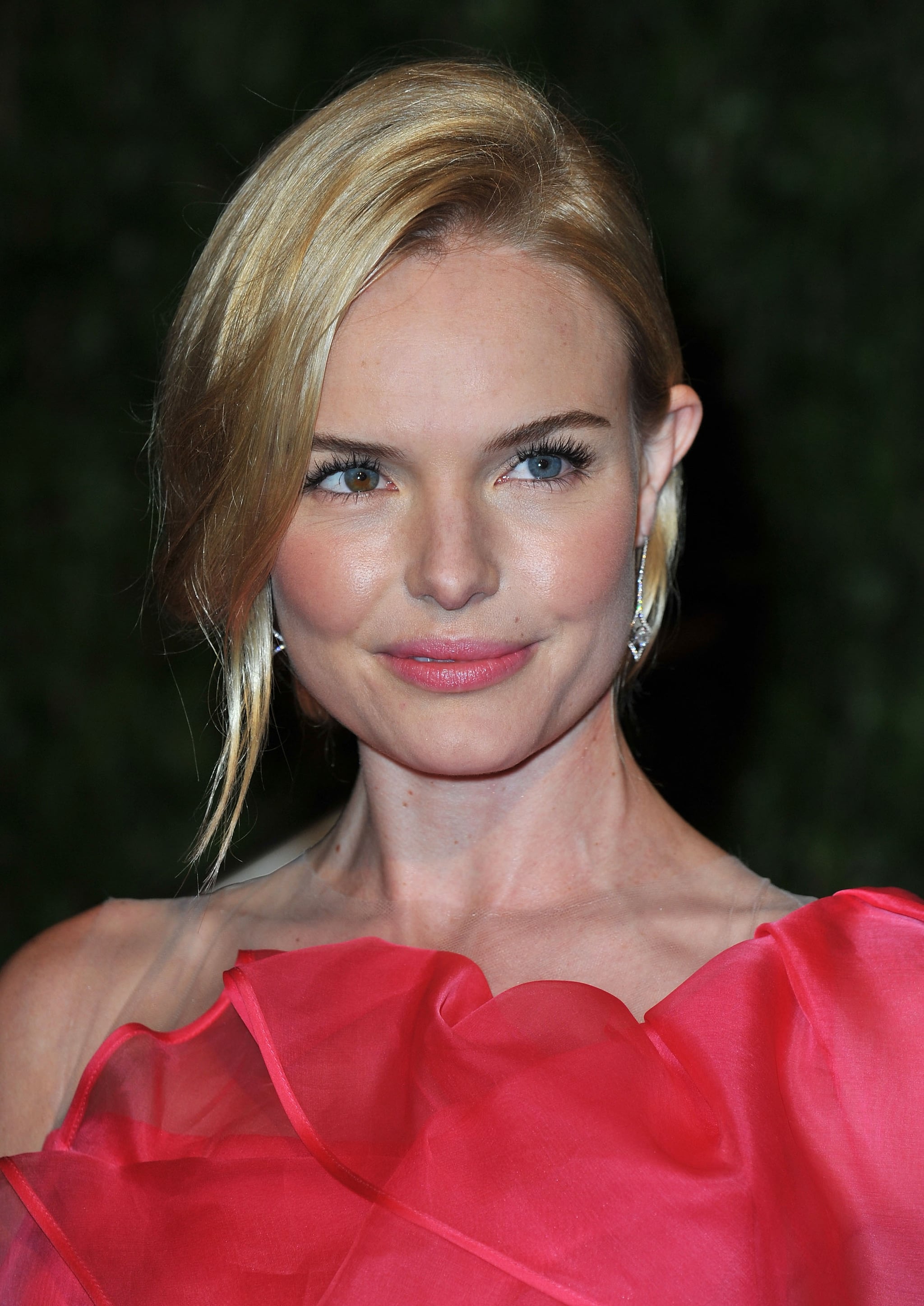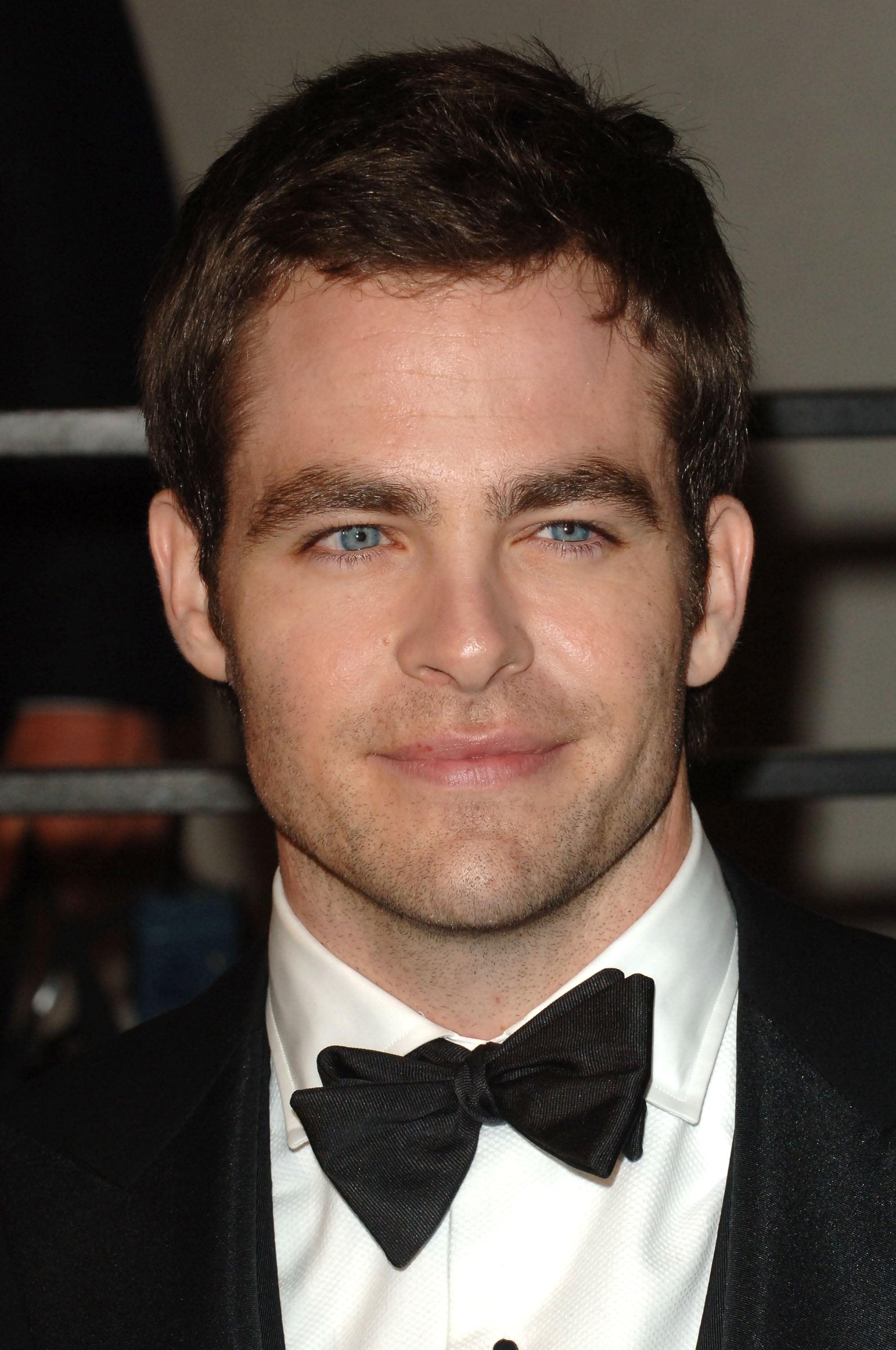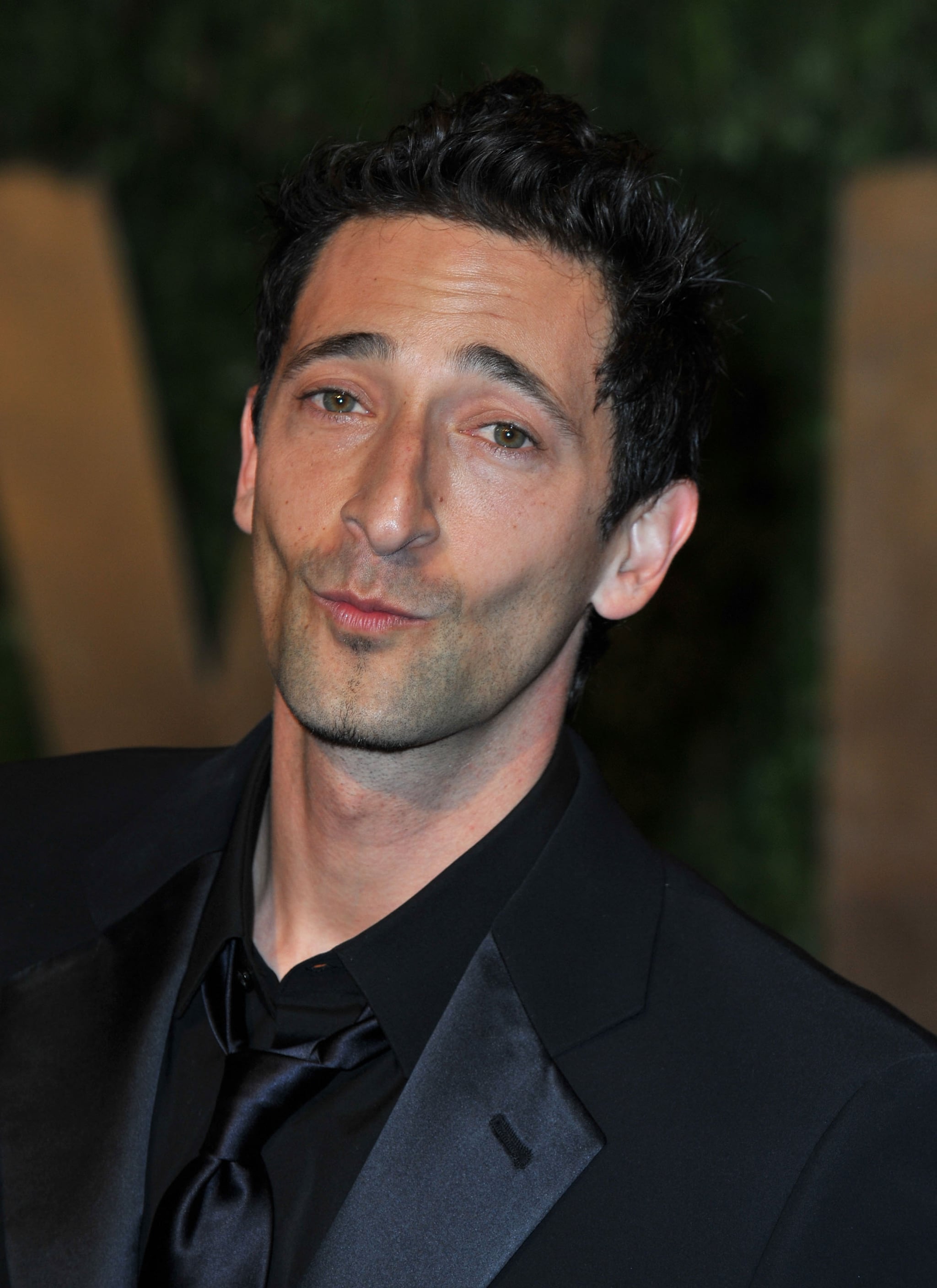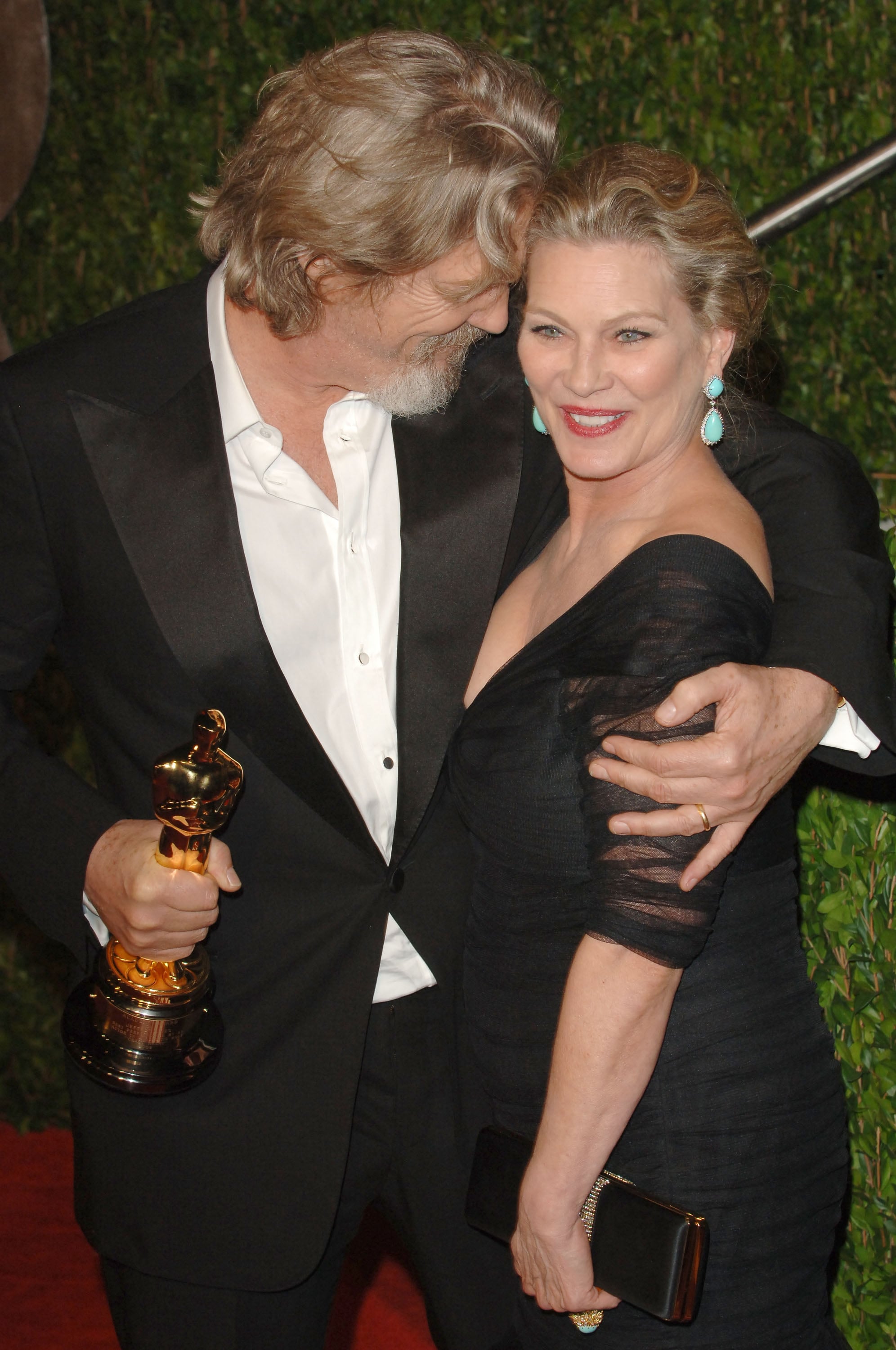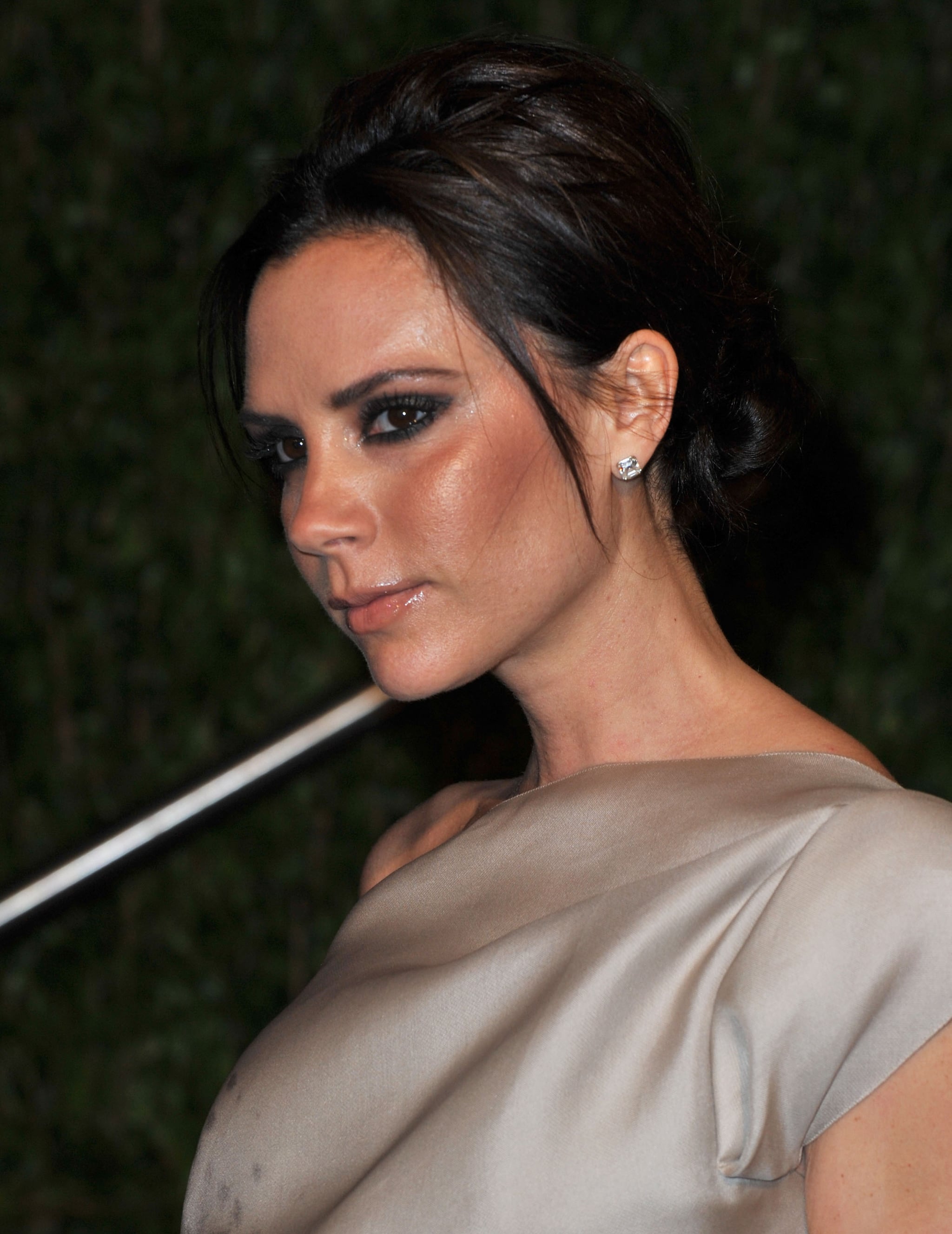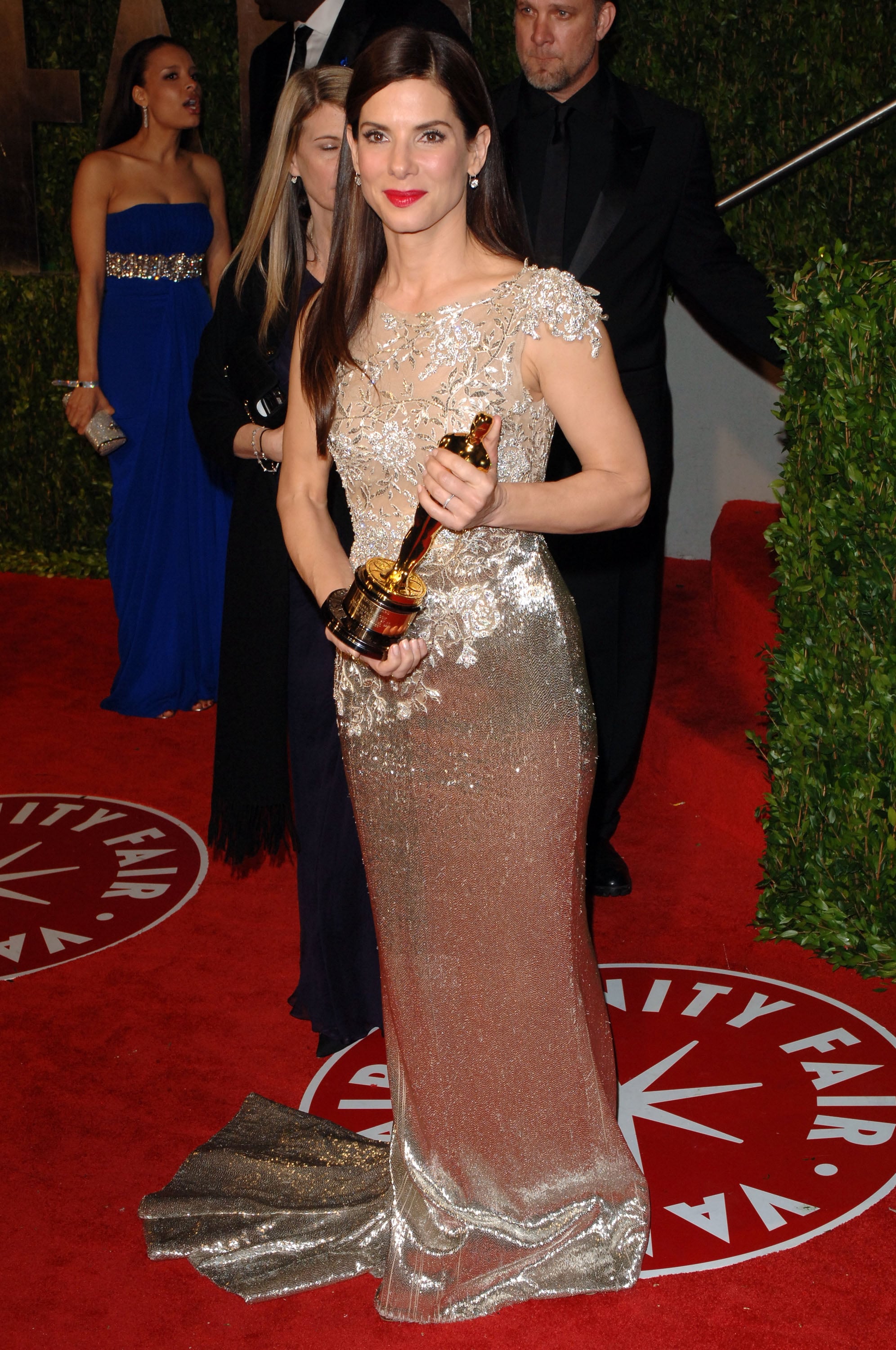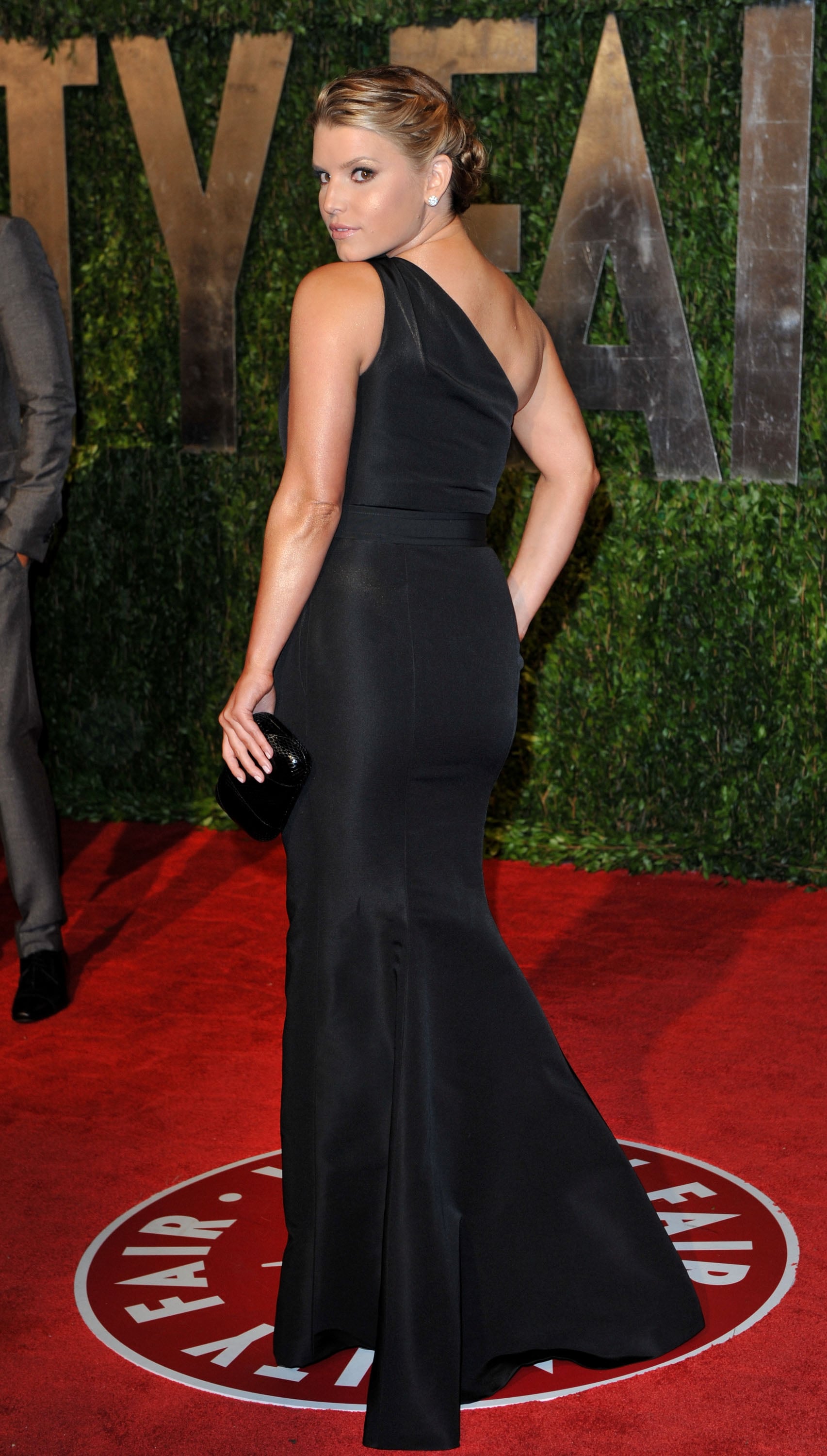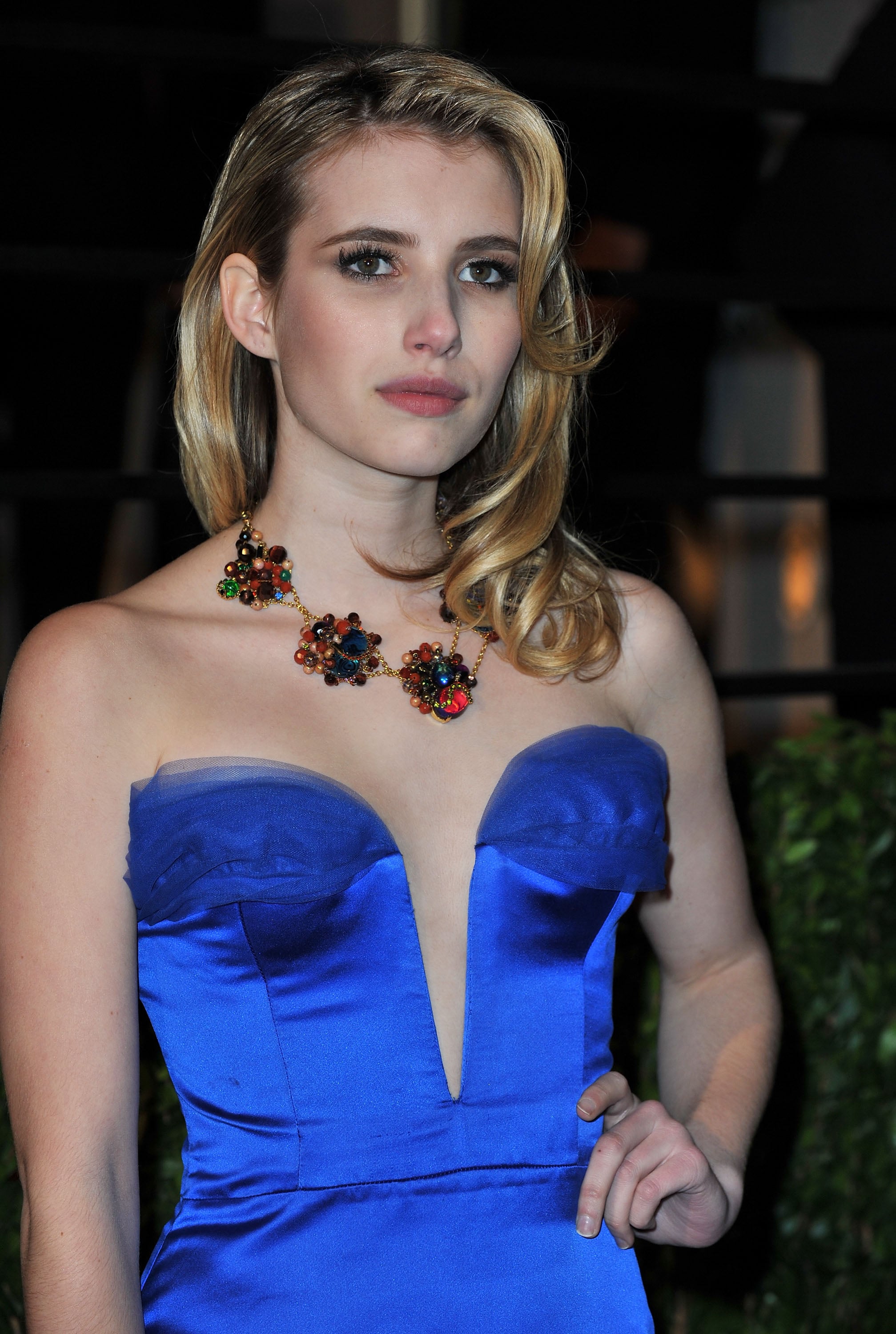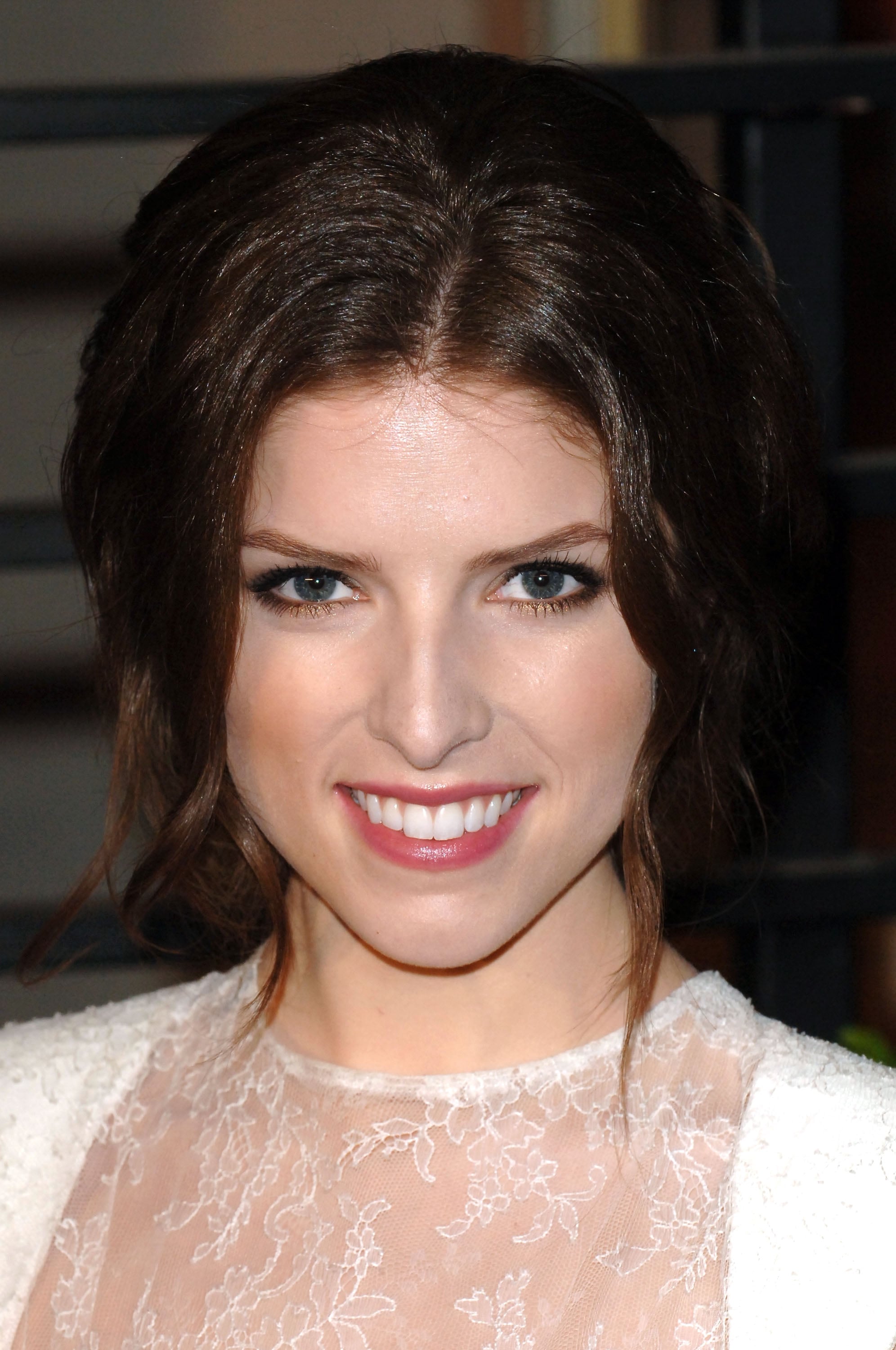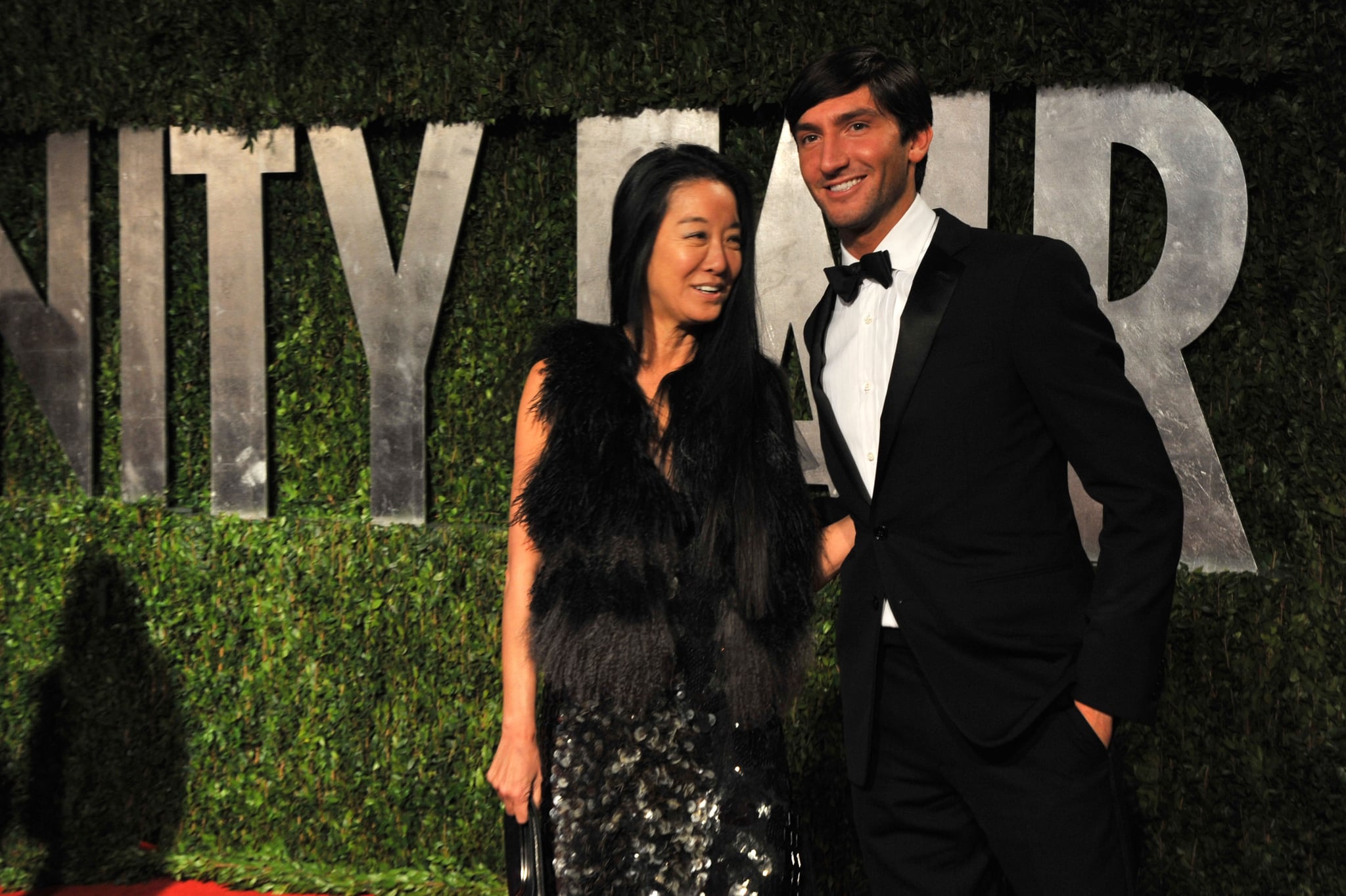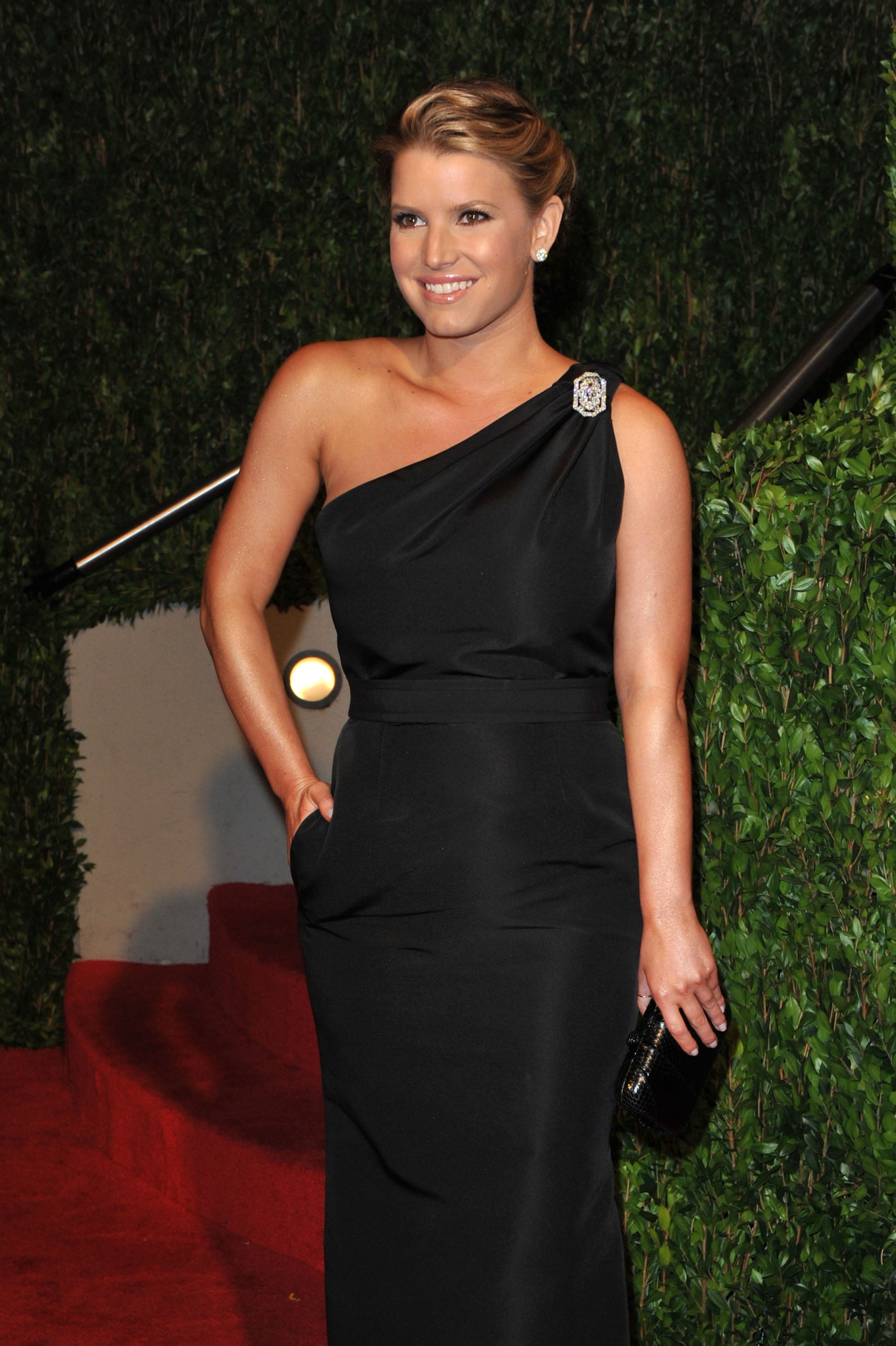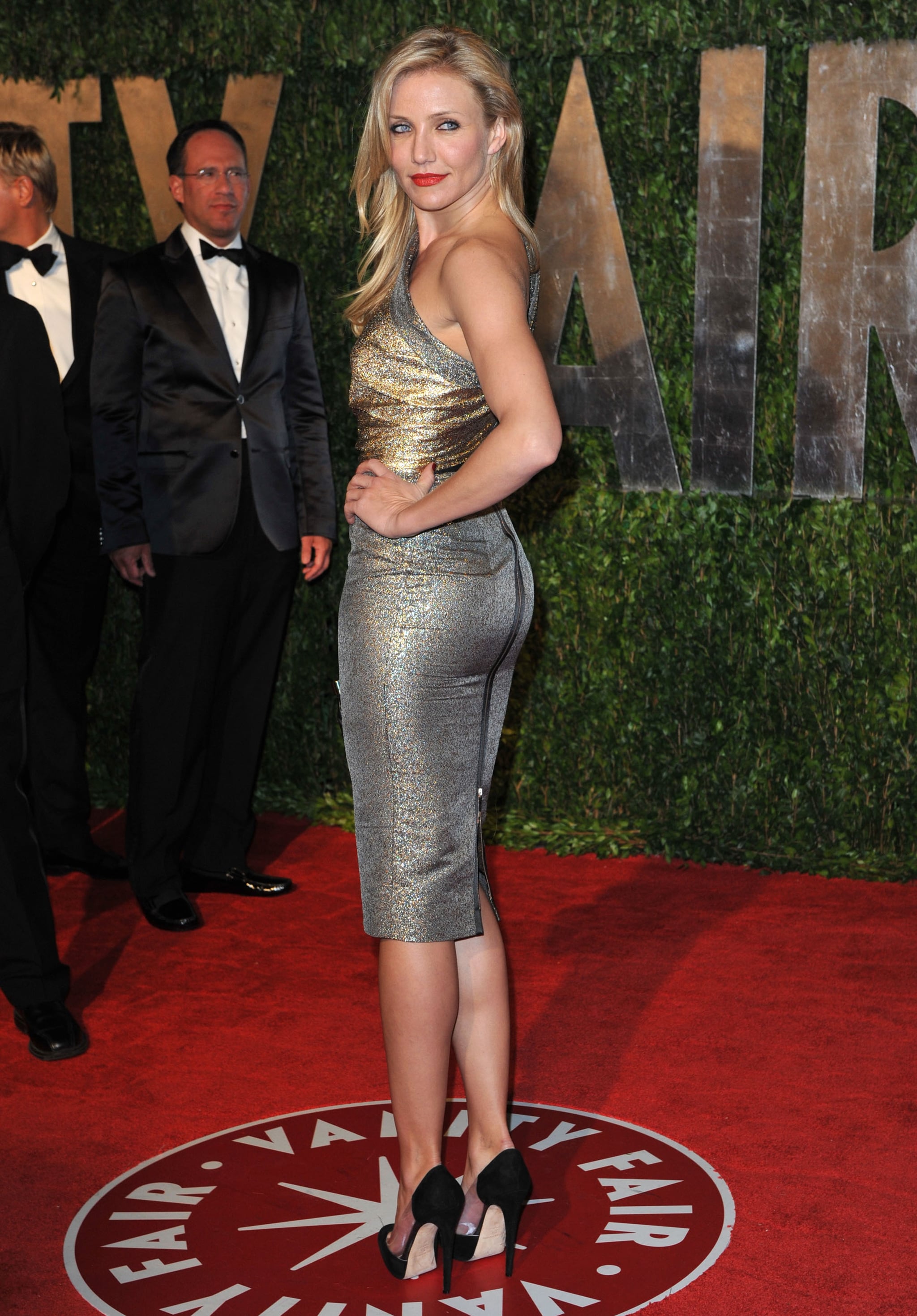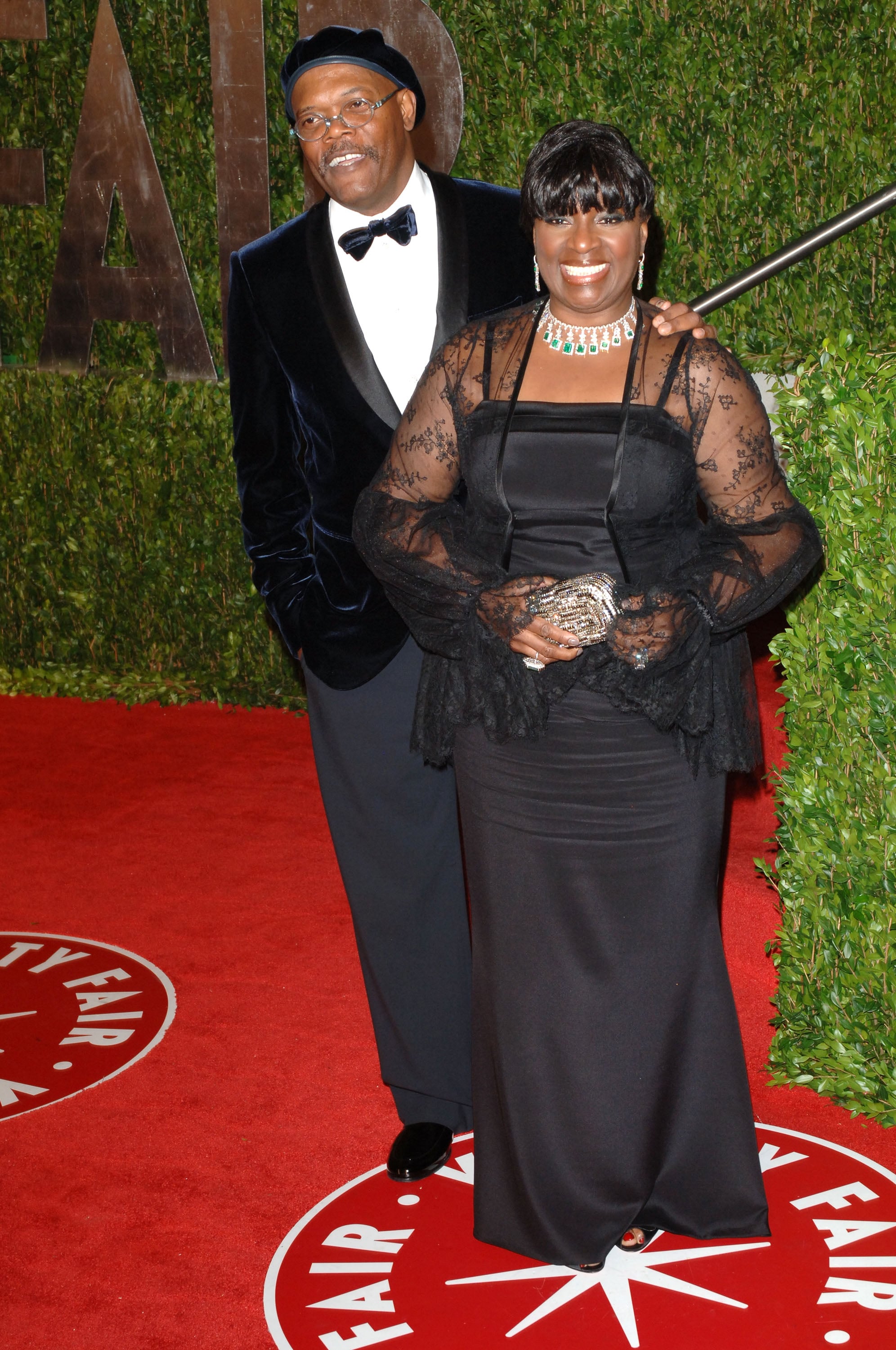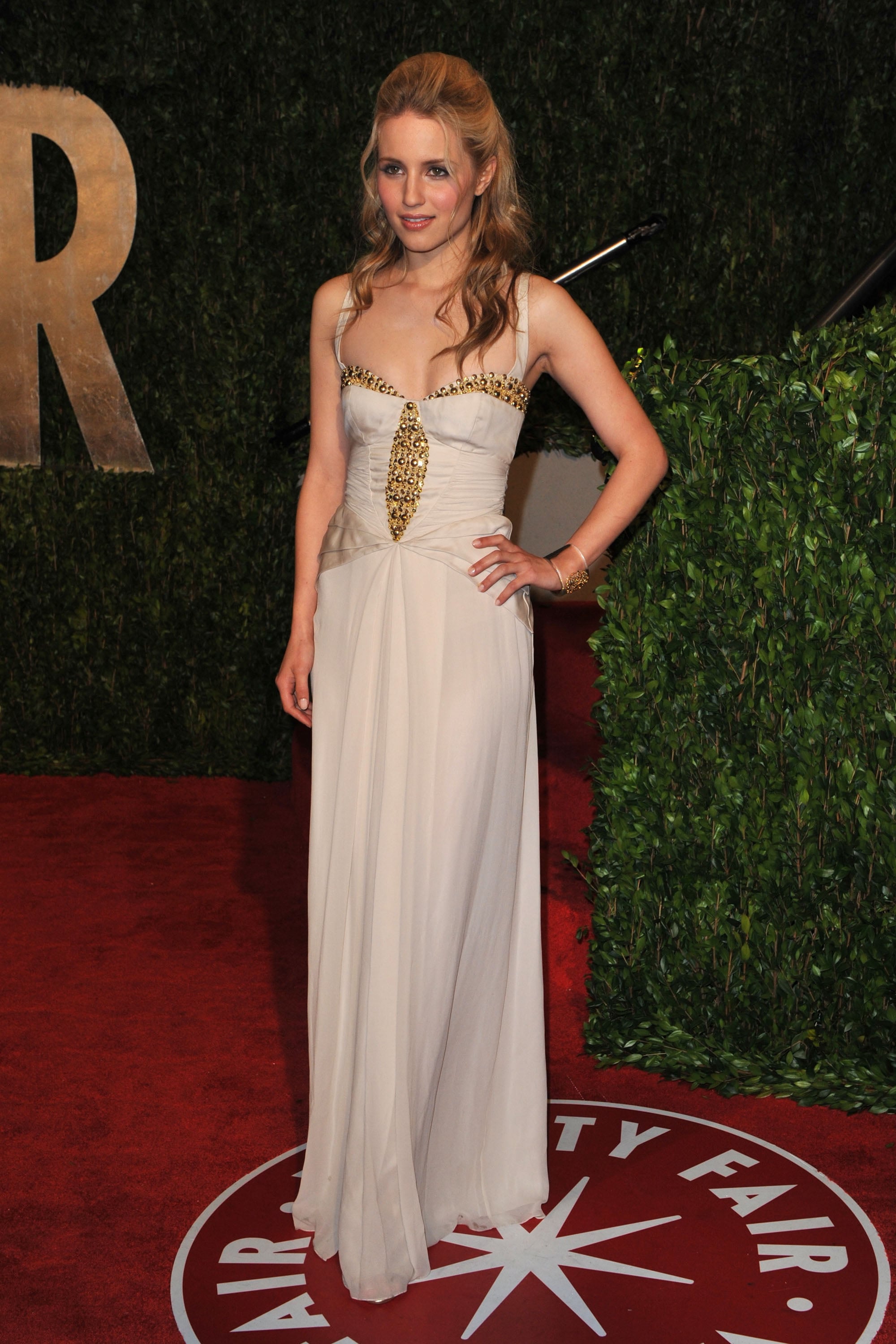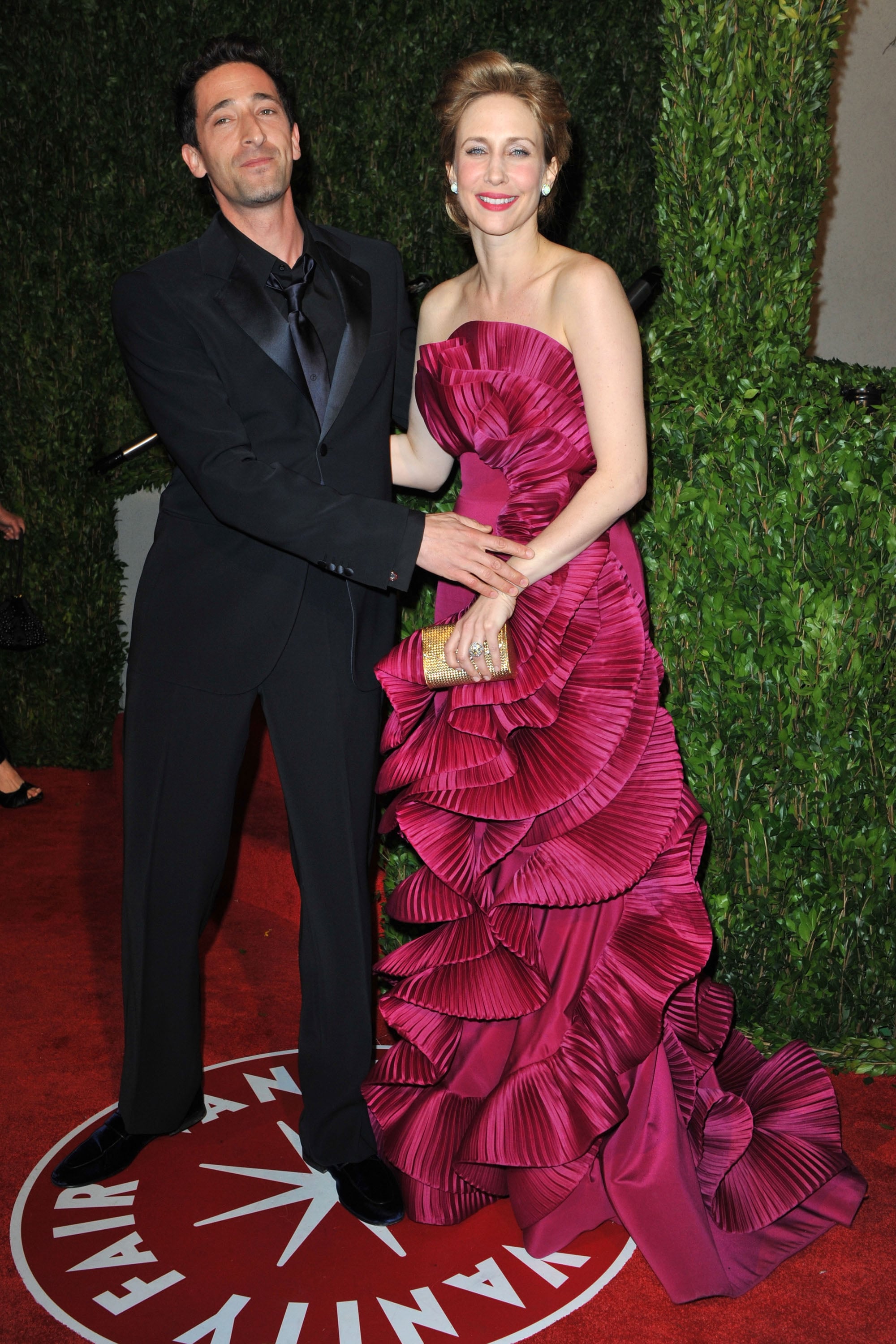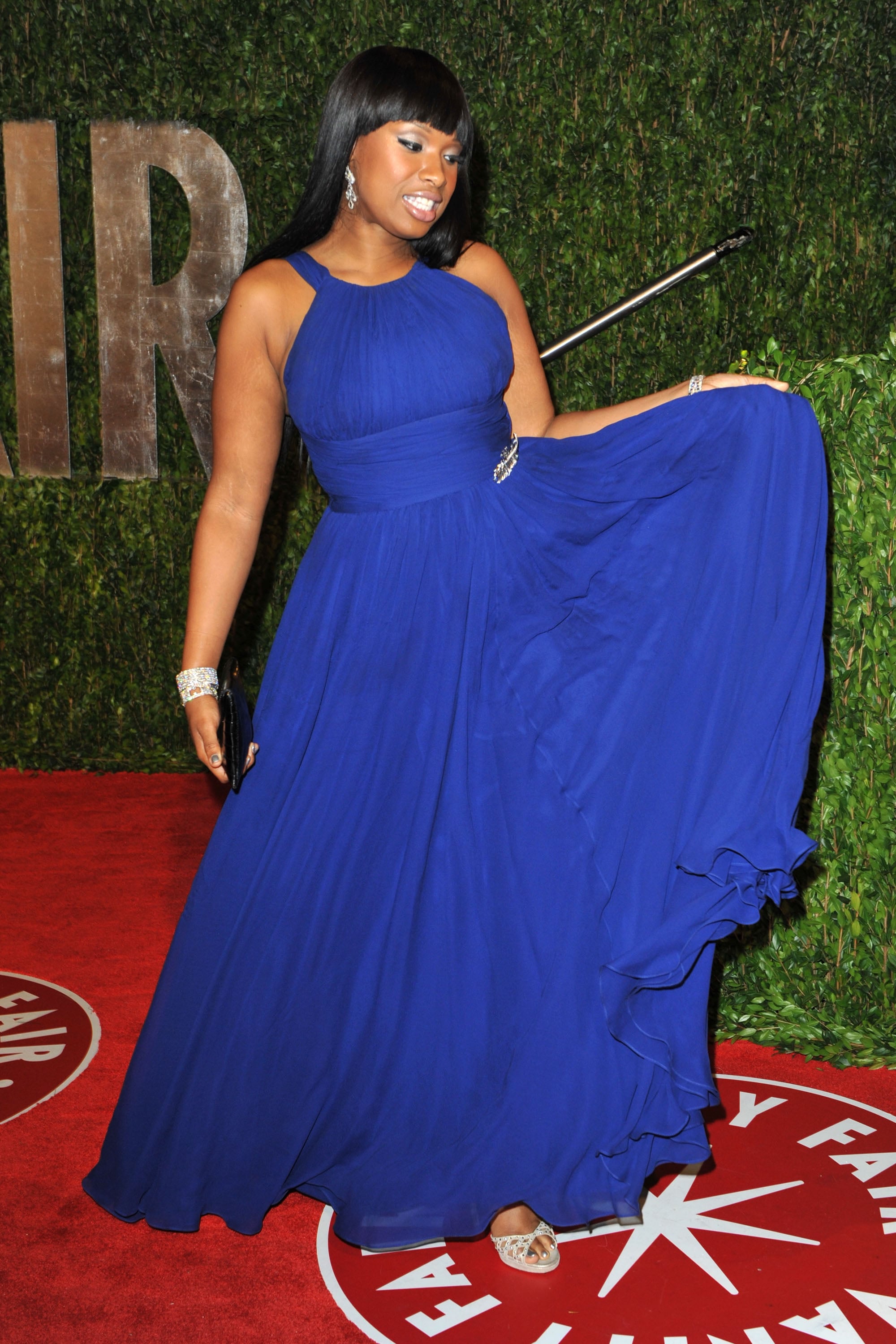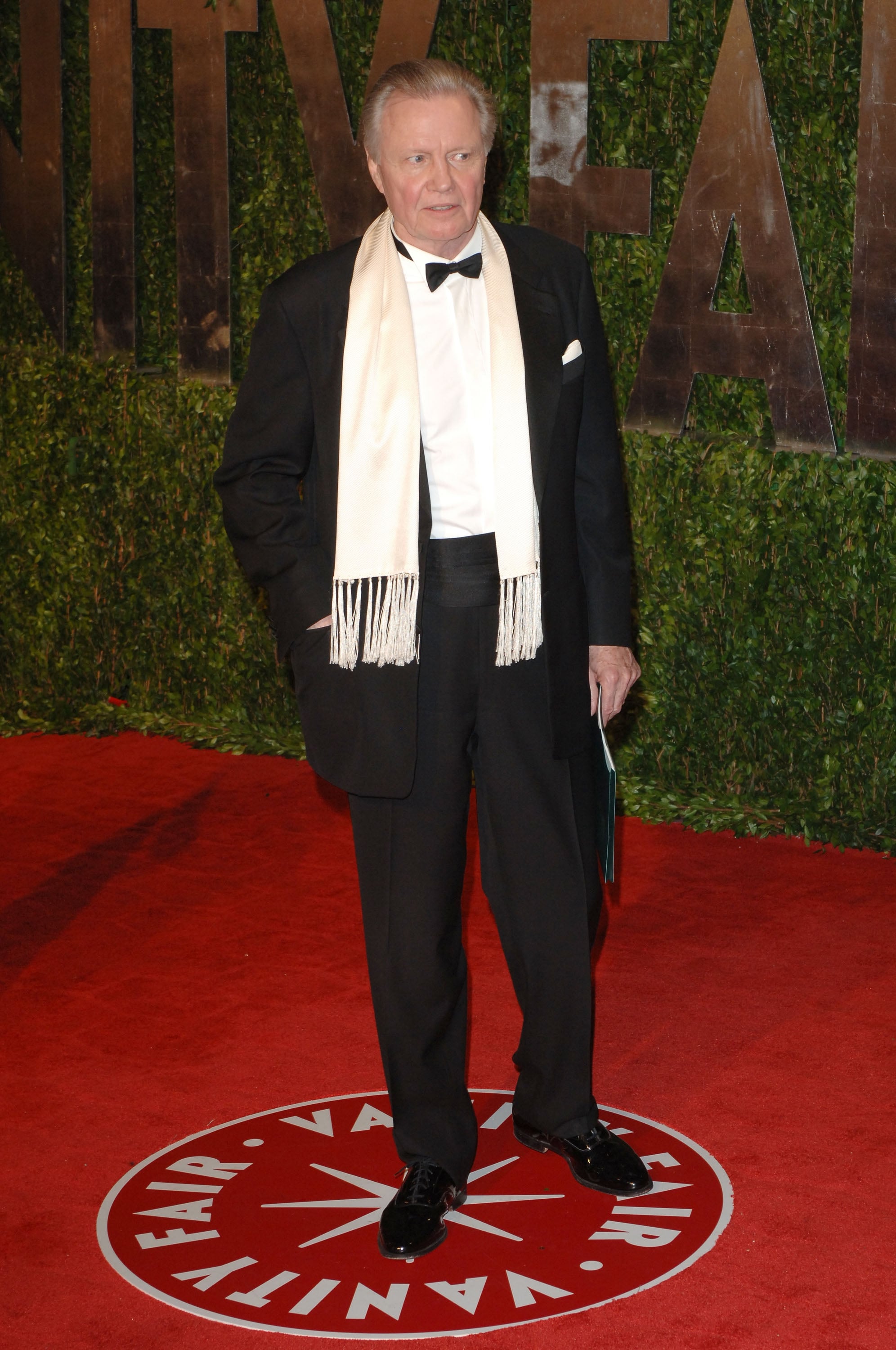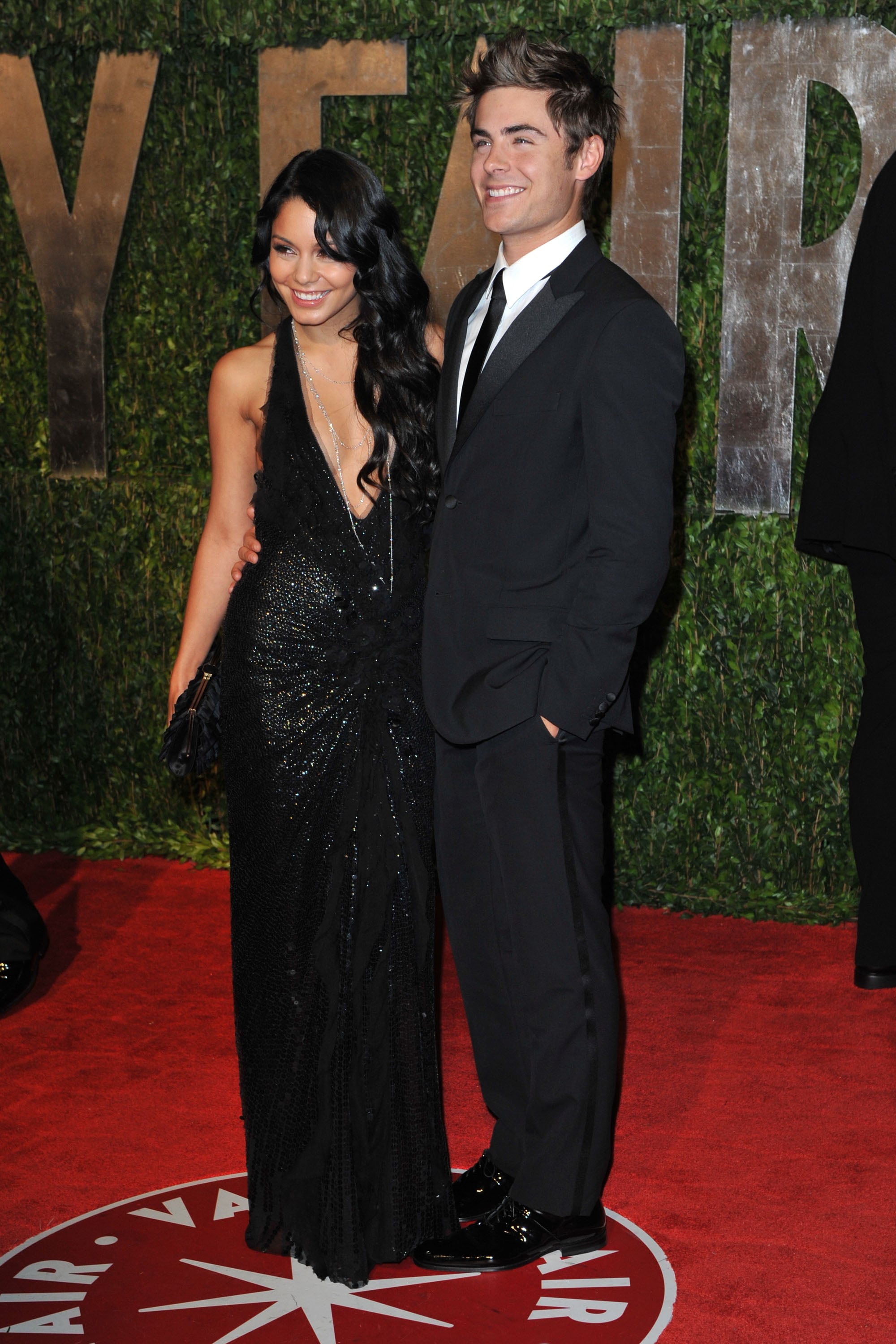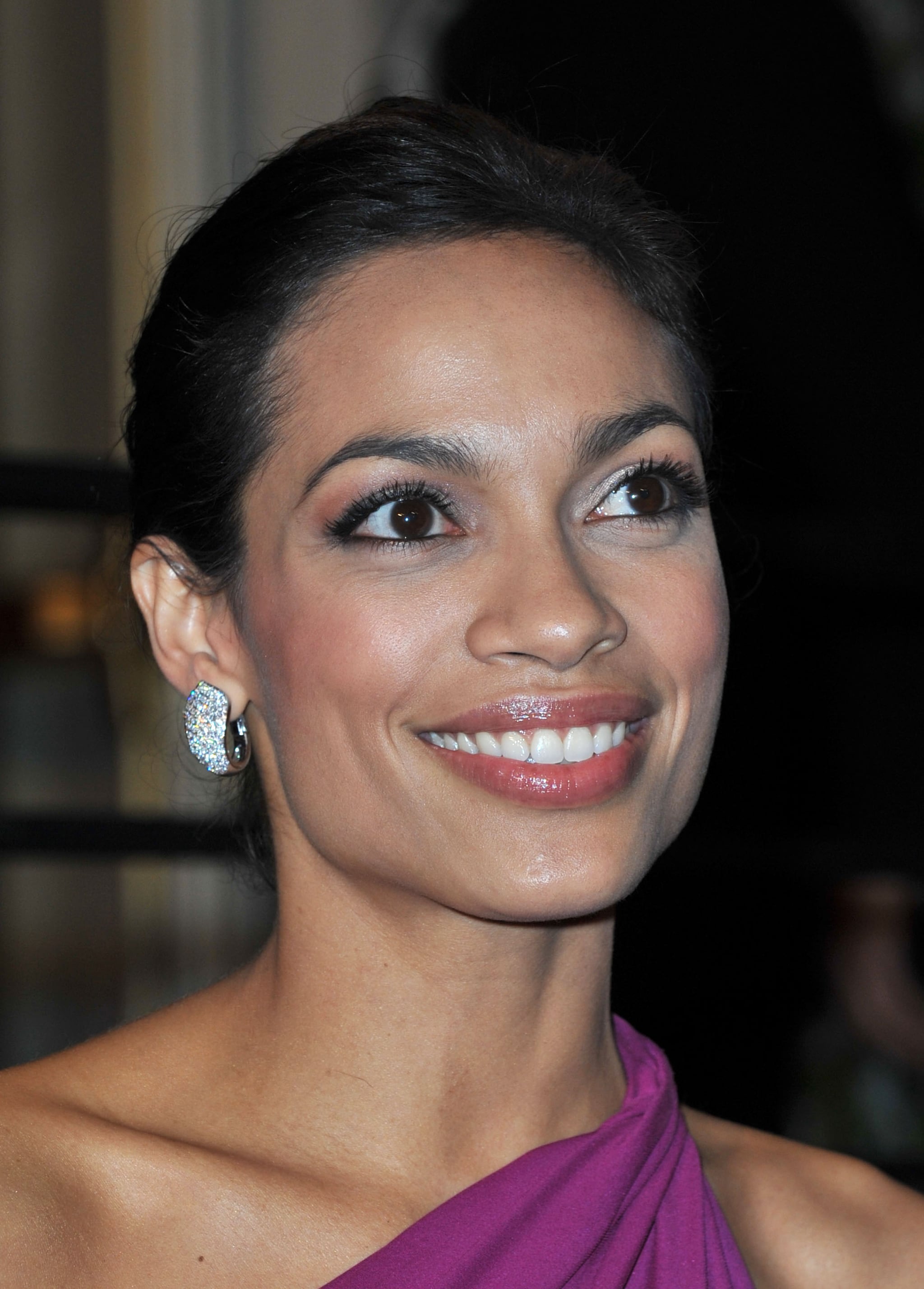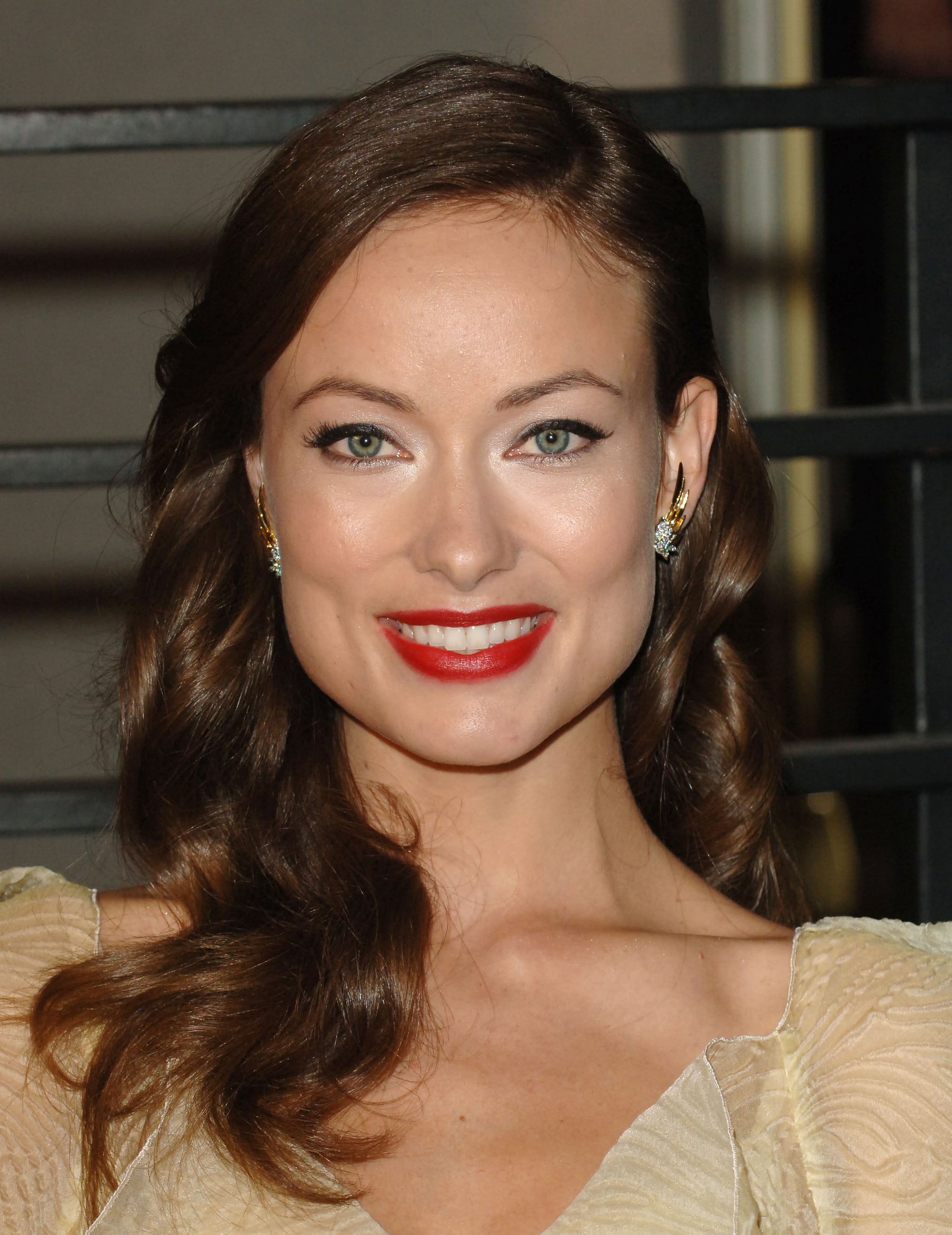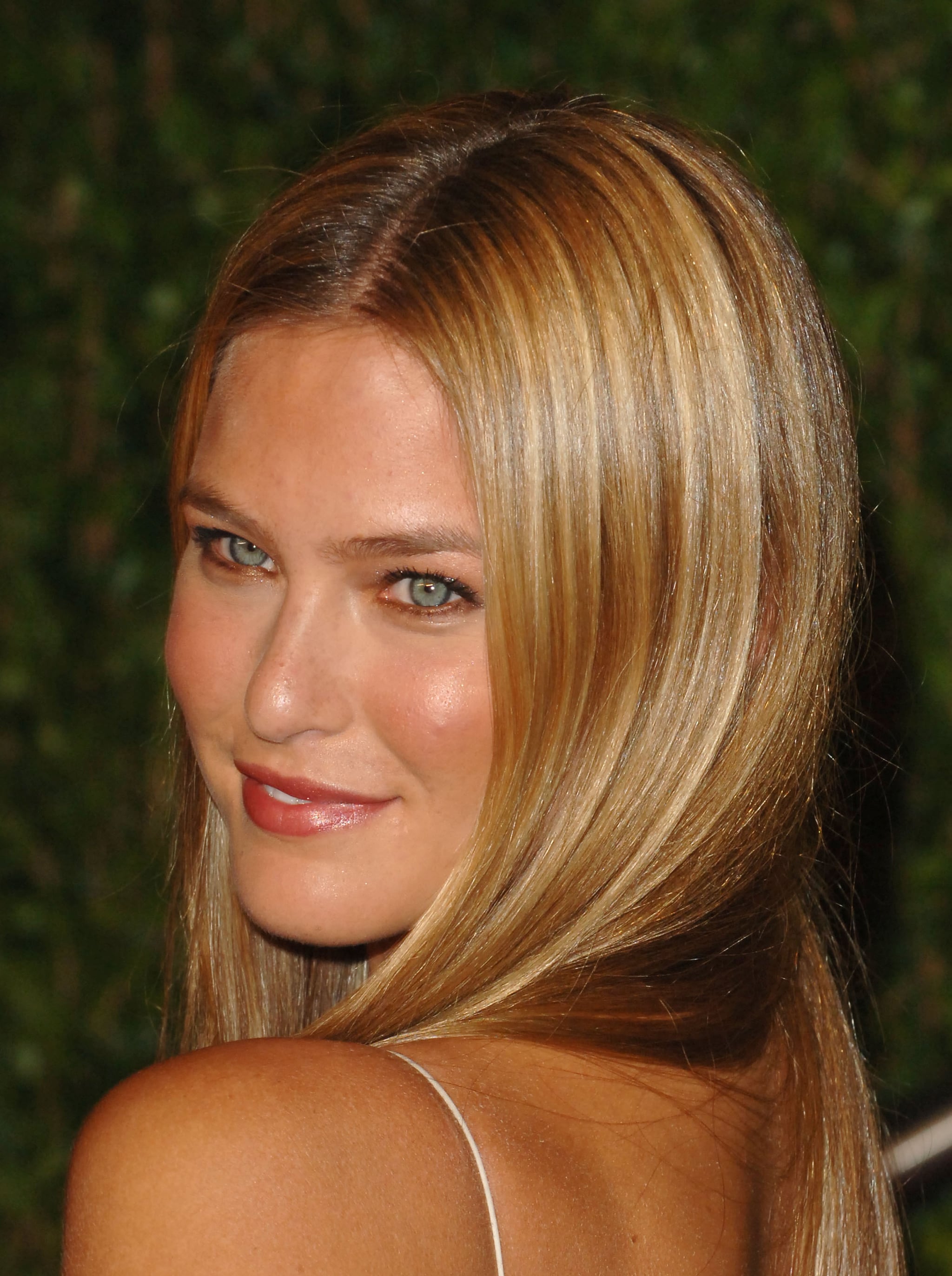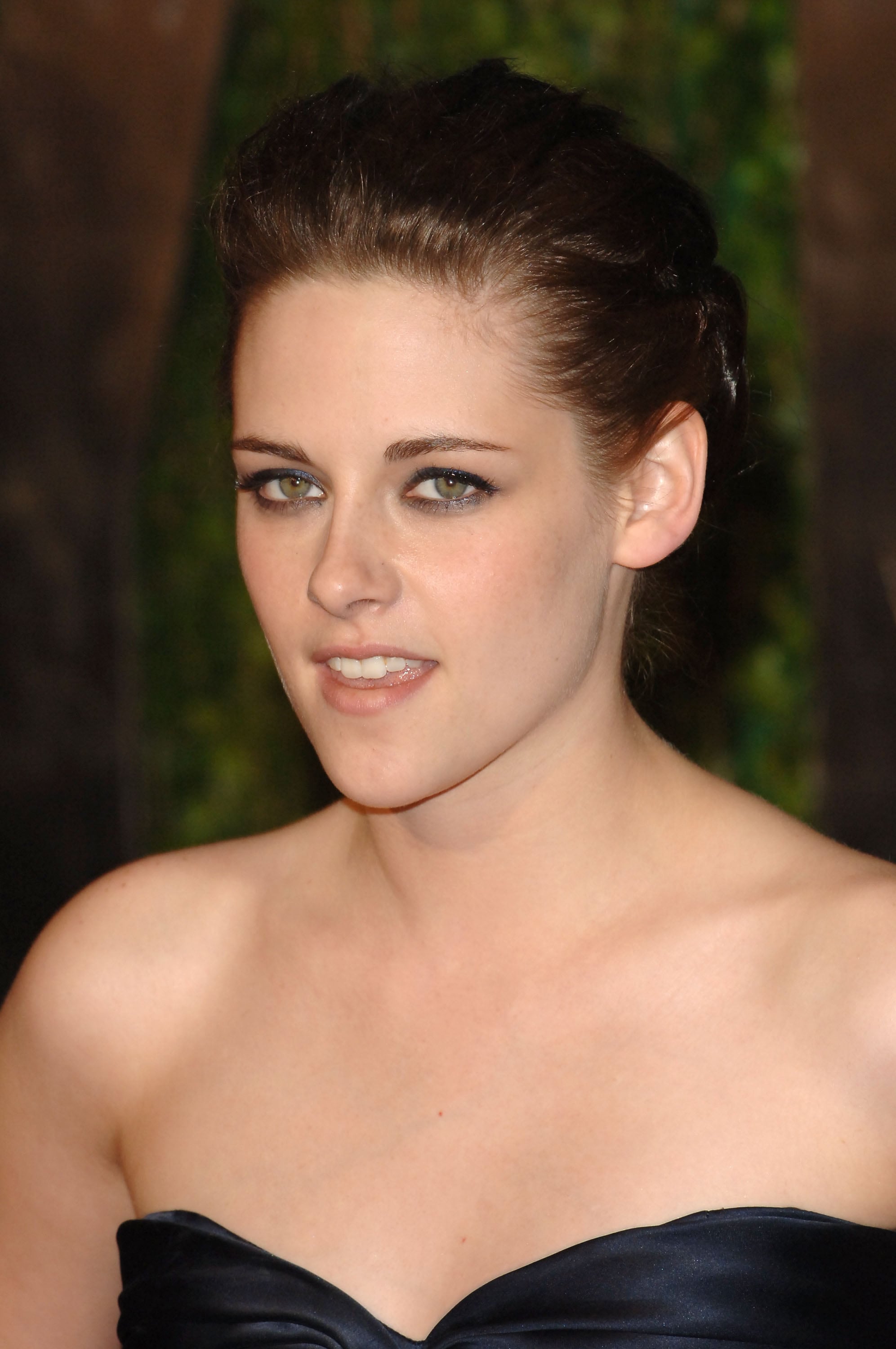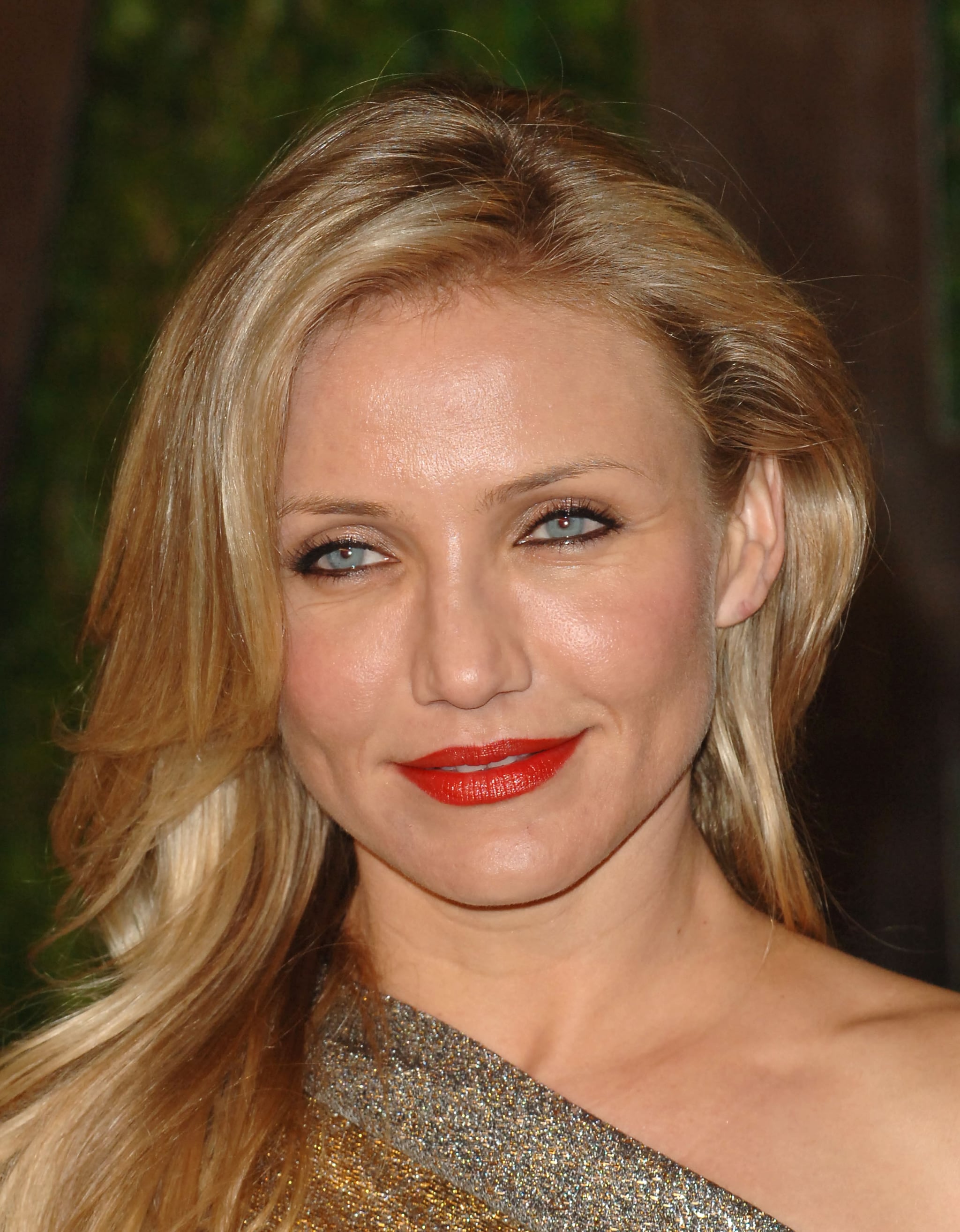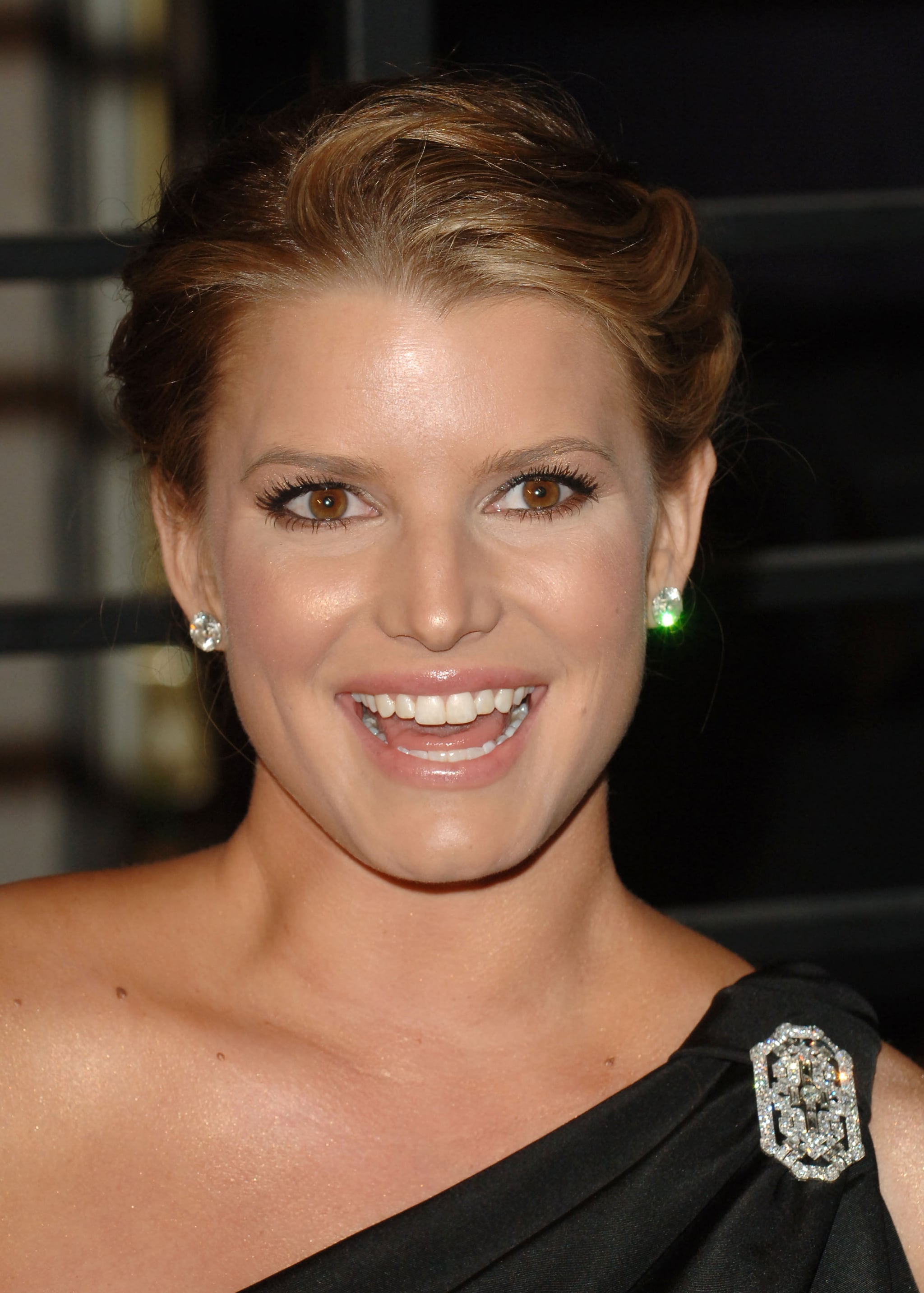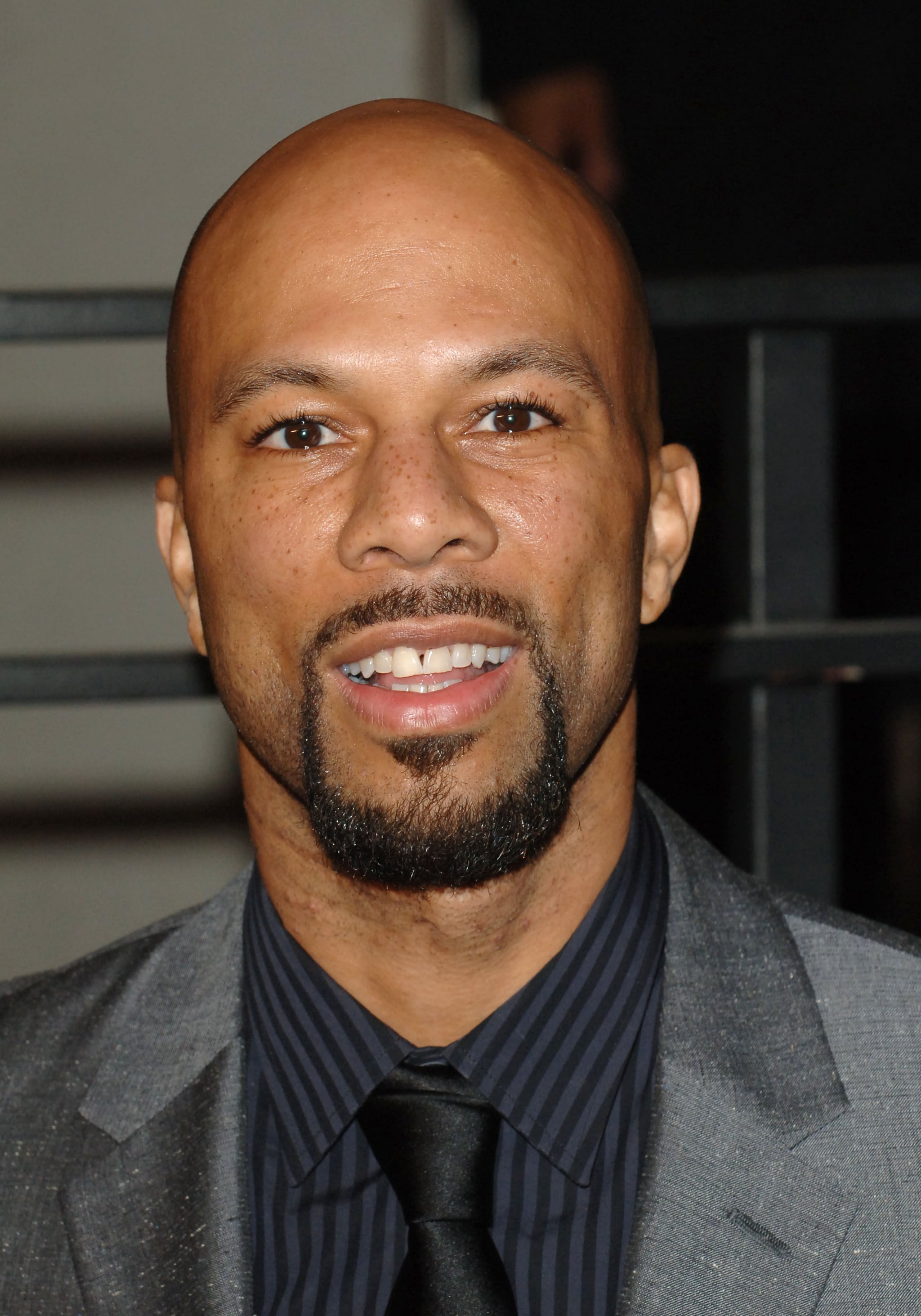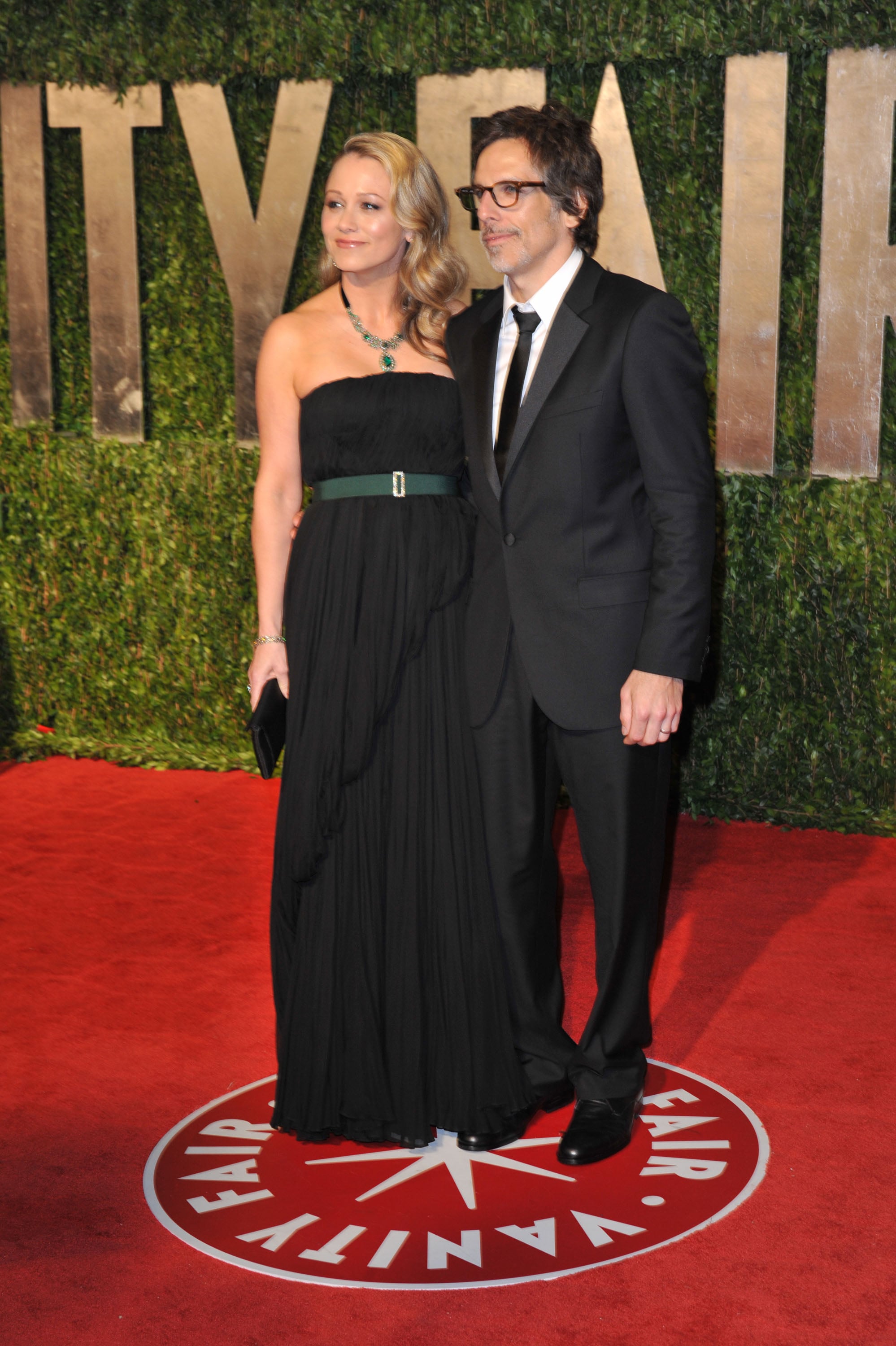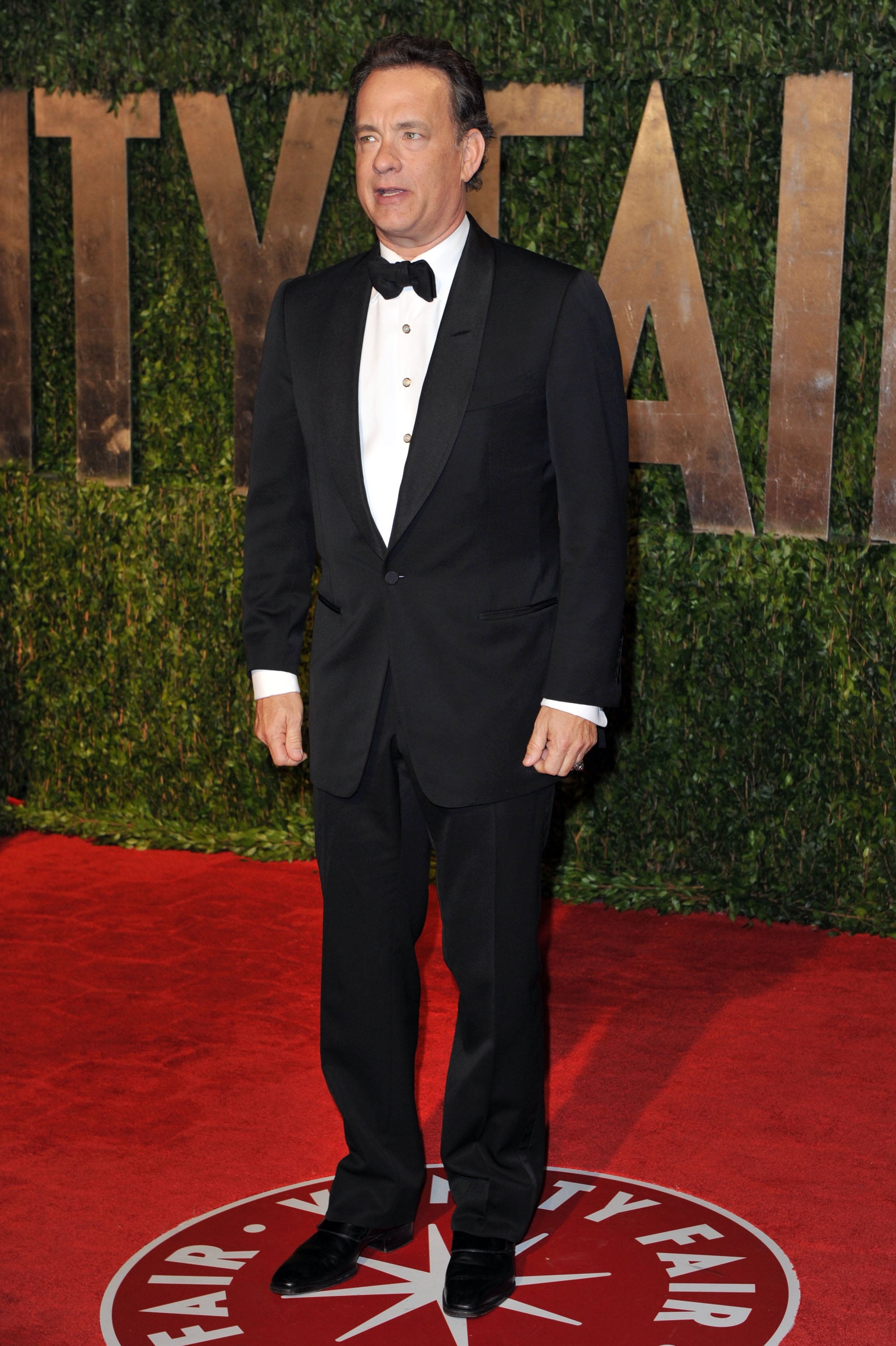 Images include: Anna Kendrick, Jesse James, Sandra Bullock, Anna Paquin, Stephen Moyer, Zac Efron, Vanessa Hudgens, Serena Williams, Tom Ford, Amy Adams, Heidi Klum, Victoria Beckham, Kate Bosworth, Natalie Portman, Tim Robbins, Bar Refaeli, Maria Bello, Kristen Stewart, Taylor Lautner, Angie Harmon, Julianne Moore, Amanda Seyfried, Sarah Silverman, Selma Blair, Salma Hayek, Ben Stiller, Ryan Reynolds, Matthew Morrison, P Diddy, Carey Mulligan, Gabourey Sidibe, Rosario Dawson, Lenny Kravitz, Jamie Foxx, Jerry Seinfeld, Jessica Seinfeld, Jay Leno, Zoe Kravitz, Rashida Jones, Jennifer Hudson, Vera Farmiga, Dianna Agron, Adrien Brody, Mariska Hargitay, Cameron Diaz, Kate Beckinsale, Debi Mazar, Jennifer Lopez, Marc Anthony, Rachel McAdams, Robert Downey Jr, Charlize Theron, Maggie Gylenhaal, Peter Sarsgaard, Christoph Waltz, Amber Rose, Faith Hill, Tim McGraw, Jeff Bridges, Nick Jonas, Joe Jonas, Kevin Jonas, Hilary Swank, Abbie Cornish, Catherine O'Hara, Demi Lovato, Fisher Stevens, Elizabeth Banks, Emma Roberts, Emma Stone, Eli Roth, Chris Pine, Colin Firth, Giovanni Ribisi, Graydon Carter, Jason Bateman, Jason Sehorn, Jennifer Westfeldt, Jodie Foster, Jessica Simpson, Joshua Jackson, Diane Kruger, Quentin Tarantino, Jon Voight, Jon Hamm, Marisa Tomei, Ron Howard, Samuel L. Jackson, Stanley Tucci, Stacy Dash, Stanley Tucci, Tim Robbins, Will.I.Am, Vera Farmiga, Vera Wang, Shawn White, Jodie Foster, Diane Von Furstenberg, Carolina Herrera, Evan Lysacek, Angelica Houston, Gabrielle Union, Ron Howard, Tom Hanks