Photos of Taylor Lautner And Taylor Swift in Chicago
Chicago Plays Host to Two Taylors!
Taylors Swift and Lautner were together in Chicago over the weekend, reuniting after their time working on Valentine's Day. Lautner and Swift both checked out the city solo on foot, but they were able to do a little shopping together on Saturday before he attended her concert. While their days together didn't include anything too romantic, ever since they filmed together we thought that they would make an adorable same-named couple. Lautner is a single man after his split from Selena Gomez and Swift recently said she's ready for another boyfriend — so it's hard not to speculate about a twice as nice Taylor love connection. Male Taylor might owe a congratulations call to his female counterpart today since she's leading the pack in American Music Awards nominations!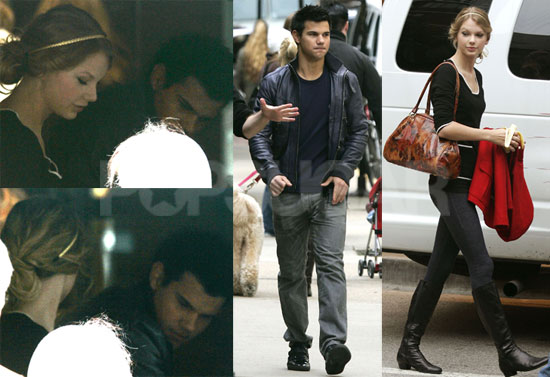 More photos of Taylor and Taylor together so
.