Photos of Taylor Lautner and Taylor Swift on a Date in LA
Taylor and Taylor Are Going Strong and Extra Cute!
Taylor Lautner and Taylor Swift headed out on another date in LA last night, which included a stop off at the Alice + Olivia boutique — get Swift's look here. Lautner was behind the driver's wheel while adorable Swift smiled big. Yesterday, girl Taylor opened up a bit about their relationship, without saying too much. We've been seeing even more of Taylor Lautner's shirtless action in New Moon when he makes the big transition from teenager to wolf. Hopefully there's no heartbreak in store for either party, because he may need a date to a few New Moon premieres and she's sure to write a song about it if anything goes wrong.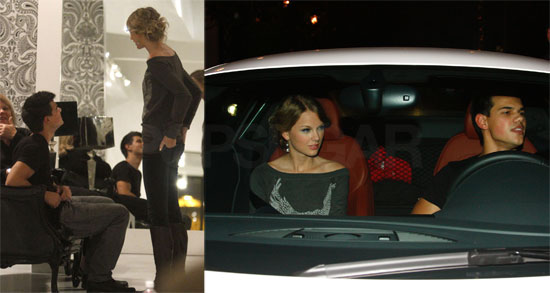 To see more photos of Taylor and Taylor just read more.