Photos of Taylor Lautner, Taylor Swift, Johnny Depp At People's Choice Awards 2010-01-06 23:57:00
People's Choice Are a Taylor-ed, Tipsy, Fun and Festive Affair!
The red carpet sexiness was just a precursor to the excitement of the People's Choice Awards show. Queen Latifah was once again host for the star-studded evening and kept the clip quick for the two-hour show. Ellen was the night's first winner — check out the full list here! Sacha Baron Cohen finished off the show with a funny presentation to his Sweeney Todd costar and Favorite Movie Actor of the Decade, Johnny Depp. Country sweethearts Taylor Swift and Carrie Underwood both walked away with statues and there was no on camera Lautner-Swift run-in. One of the cutest parts of the show was when Inglourious Basterds' Diane Kruger, Eli Roth and BJ Novak announced Lautner's win with cheering. Nicole Kidman sported gloves as she held hands with Keith Urban, who was named Favorite Male Artist, after they posed with Latifah and boy Taylor.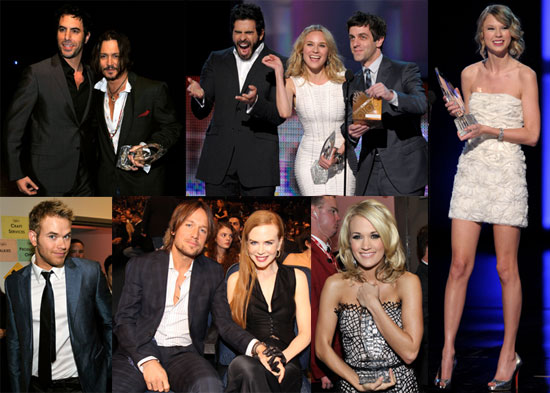 Mariah Carey had to have some help on her way up to the stage to accept for Favorite R&B Artist, and once she and Nick Cannon made it to the press room she was ready to joke about her Palm Springs appearance that had everyone talking, announcing to the press, "Everybody in the club's getting tipsy!" Sandra Bullock got a little emotional accepting one of her awards of the night, but backstage she was all about joking with her fellow-winner and The Proposal castmate Ryan Reynolds. Valentine's Day costars Jessica Alba and Ashton Kutcher posed together backstage after she awarded him the web celeb honors — which he of course streamed live on his Twitter. It was a great night all around, and we're so excited for all the fun and madness coming up all award season long!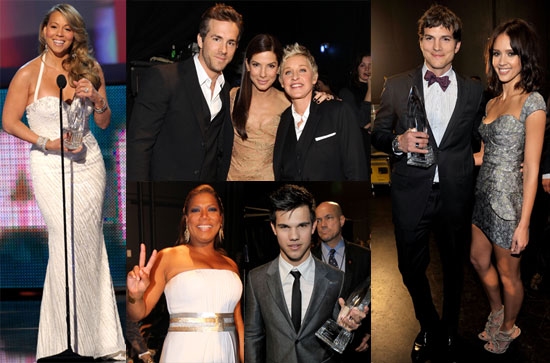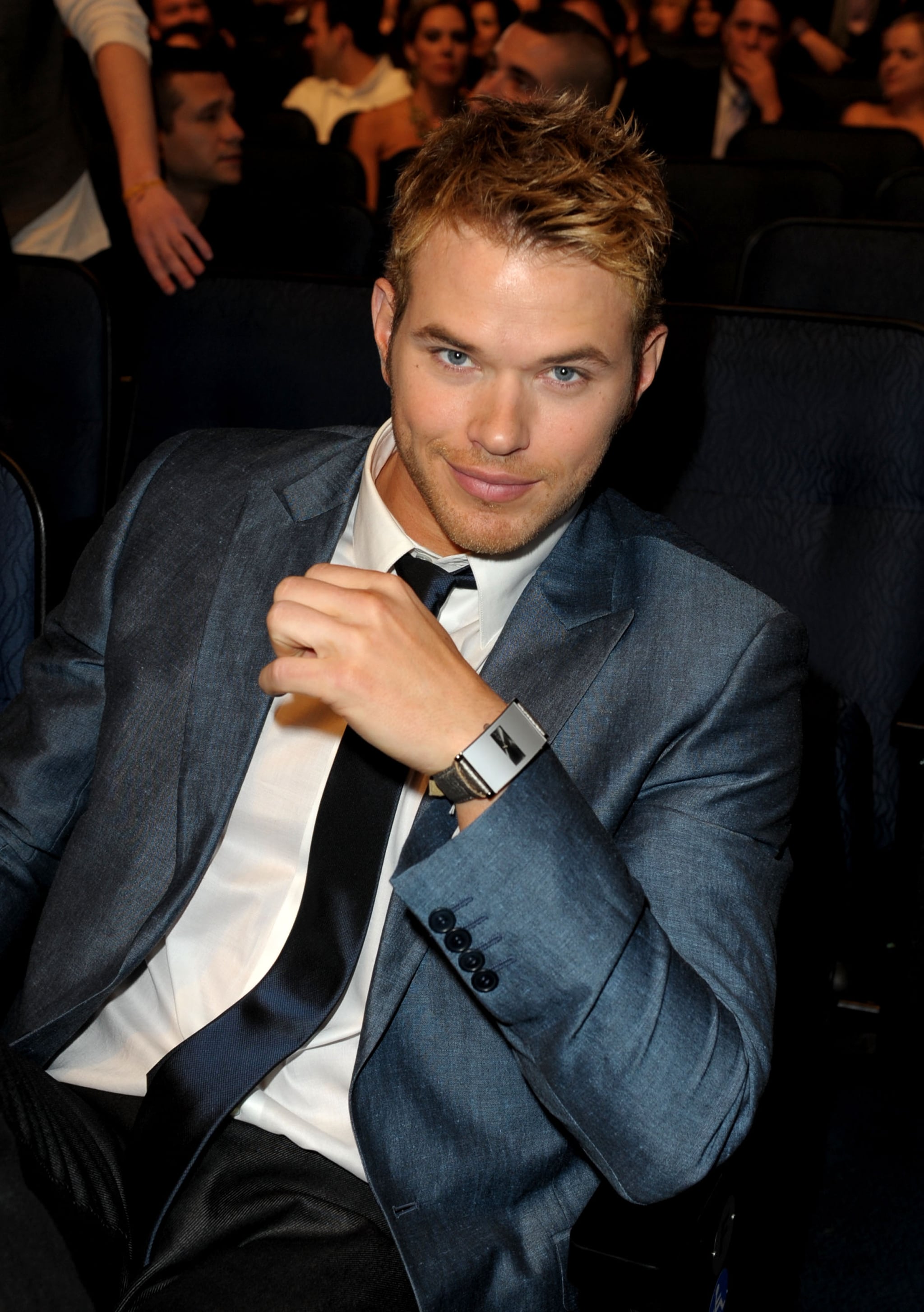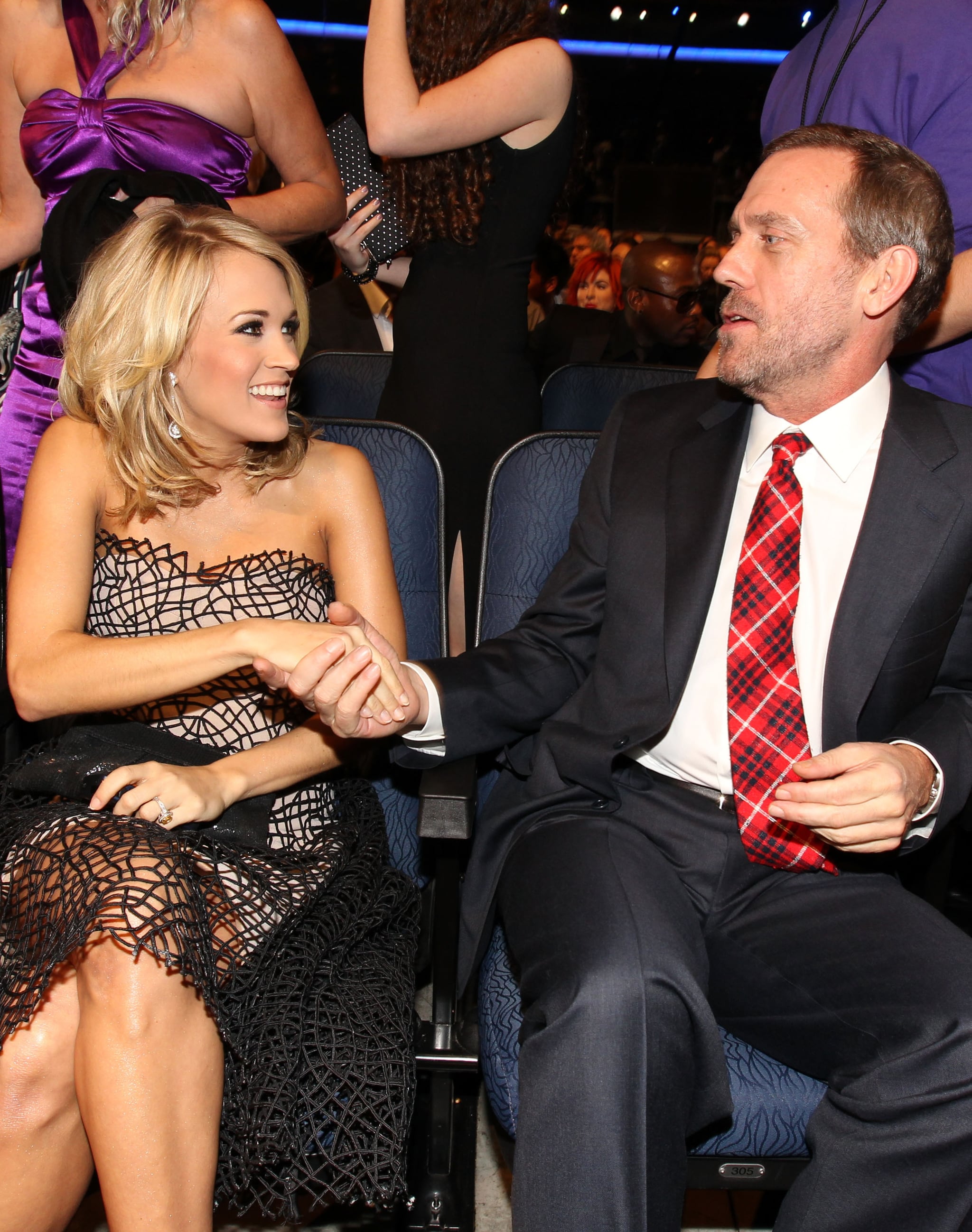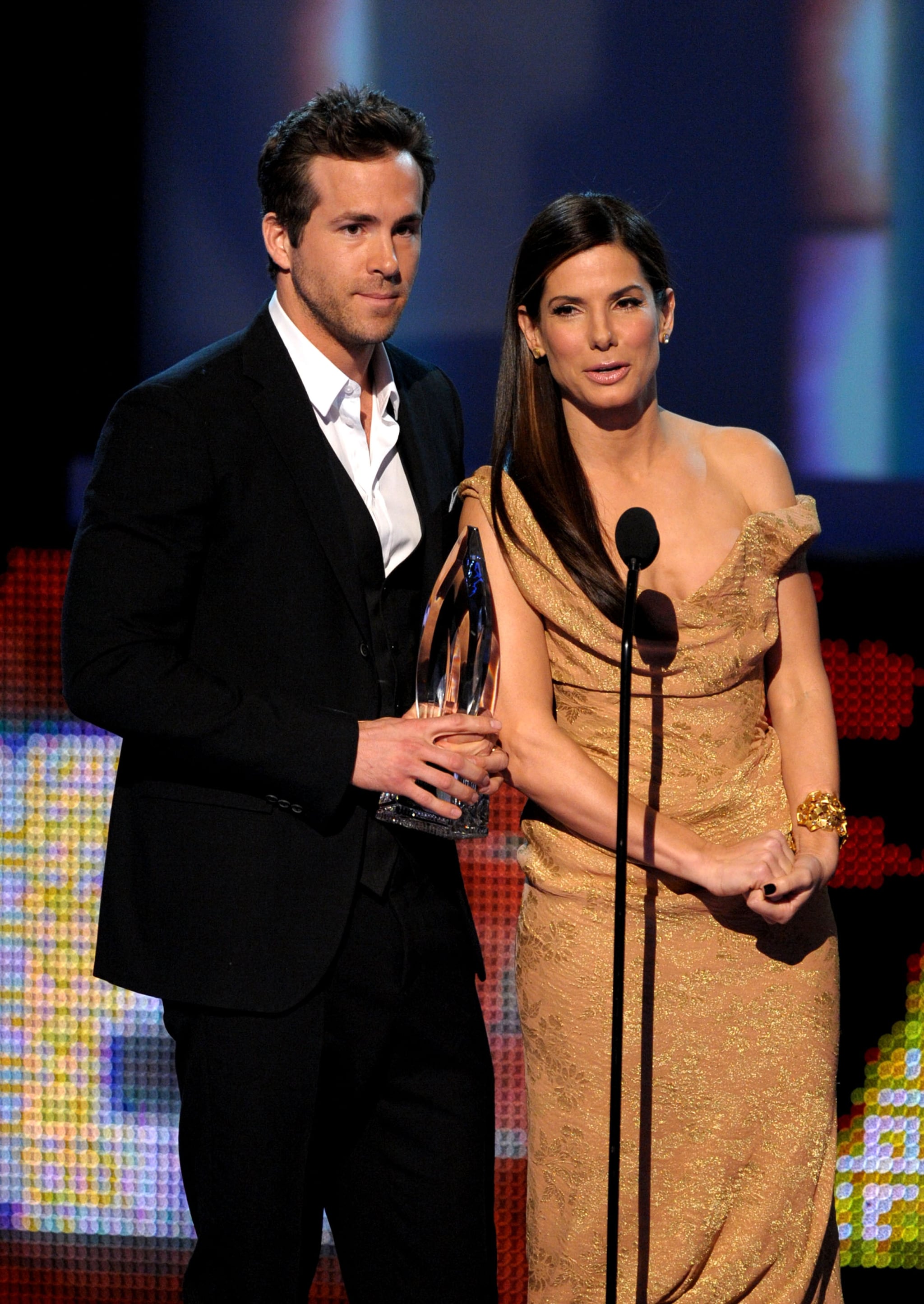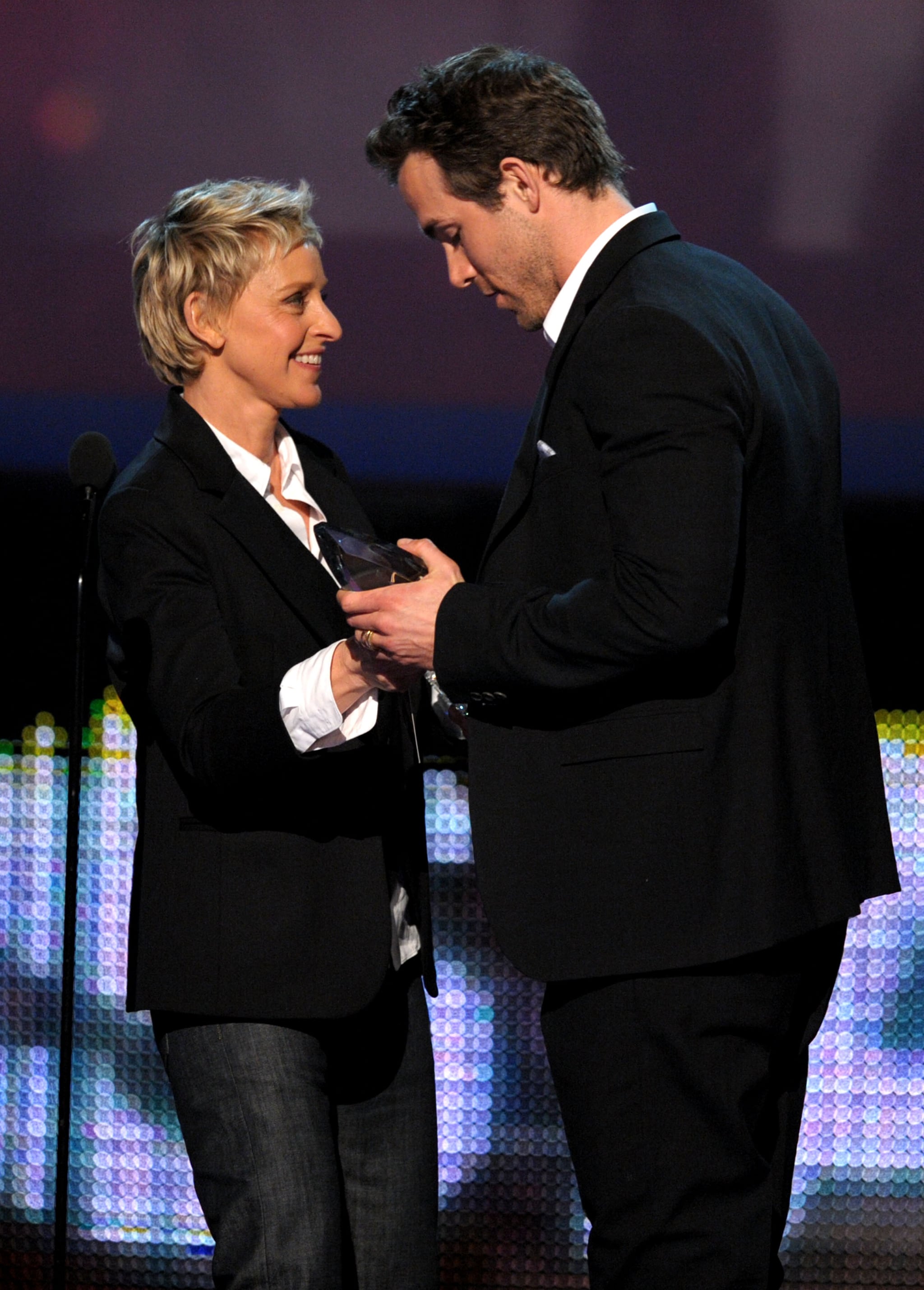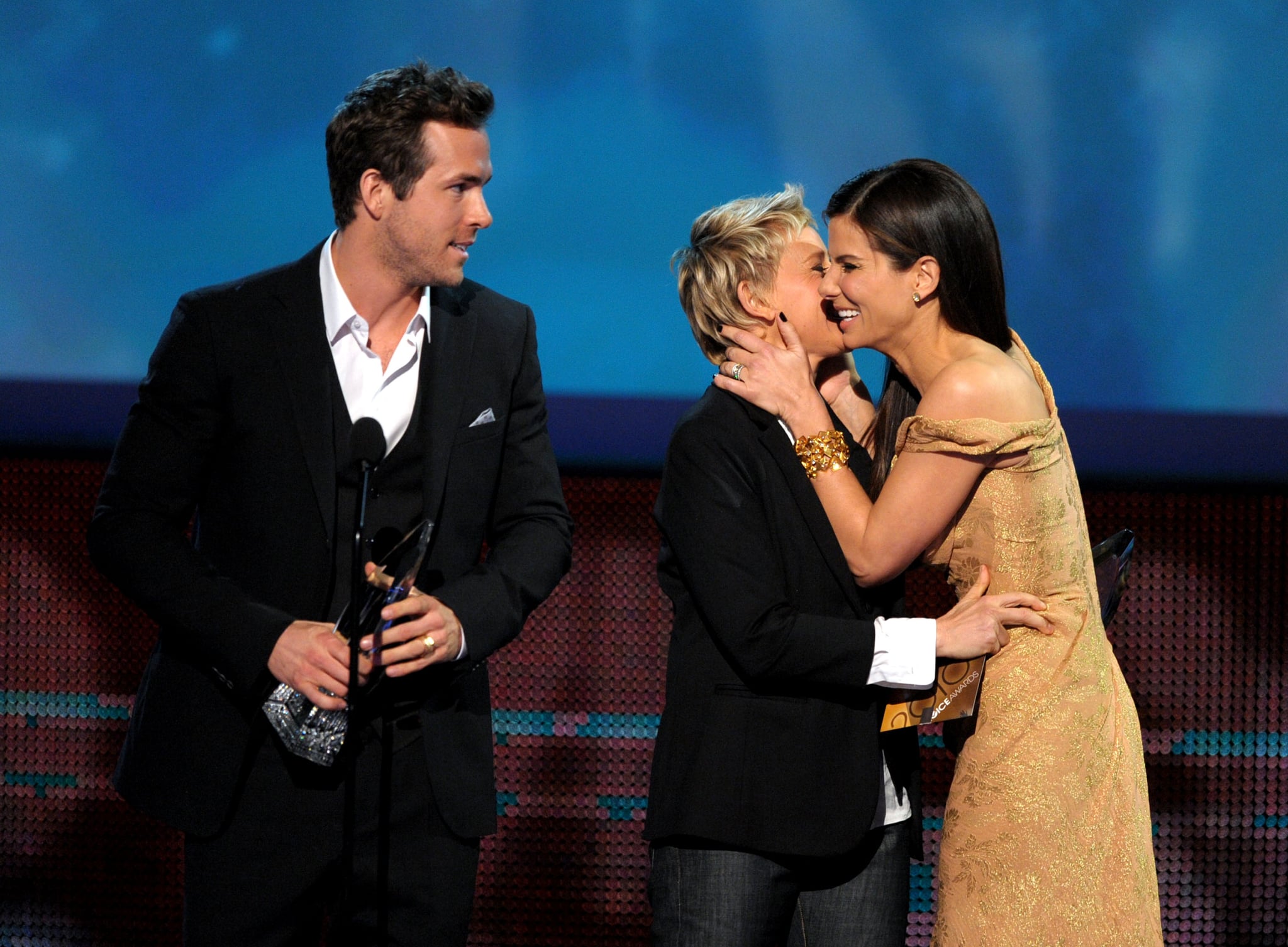 LOTS more photos of the show and backstage so read more.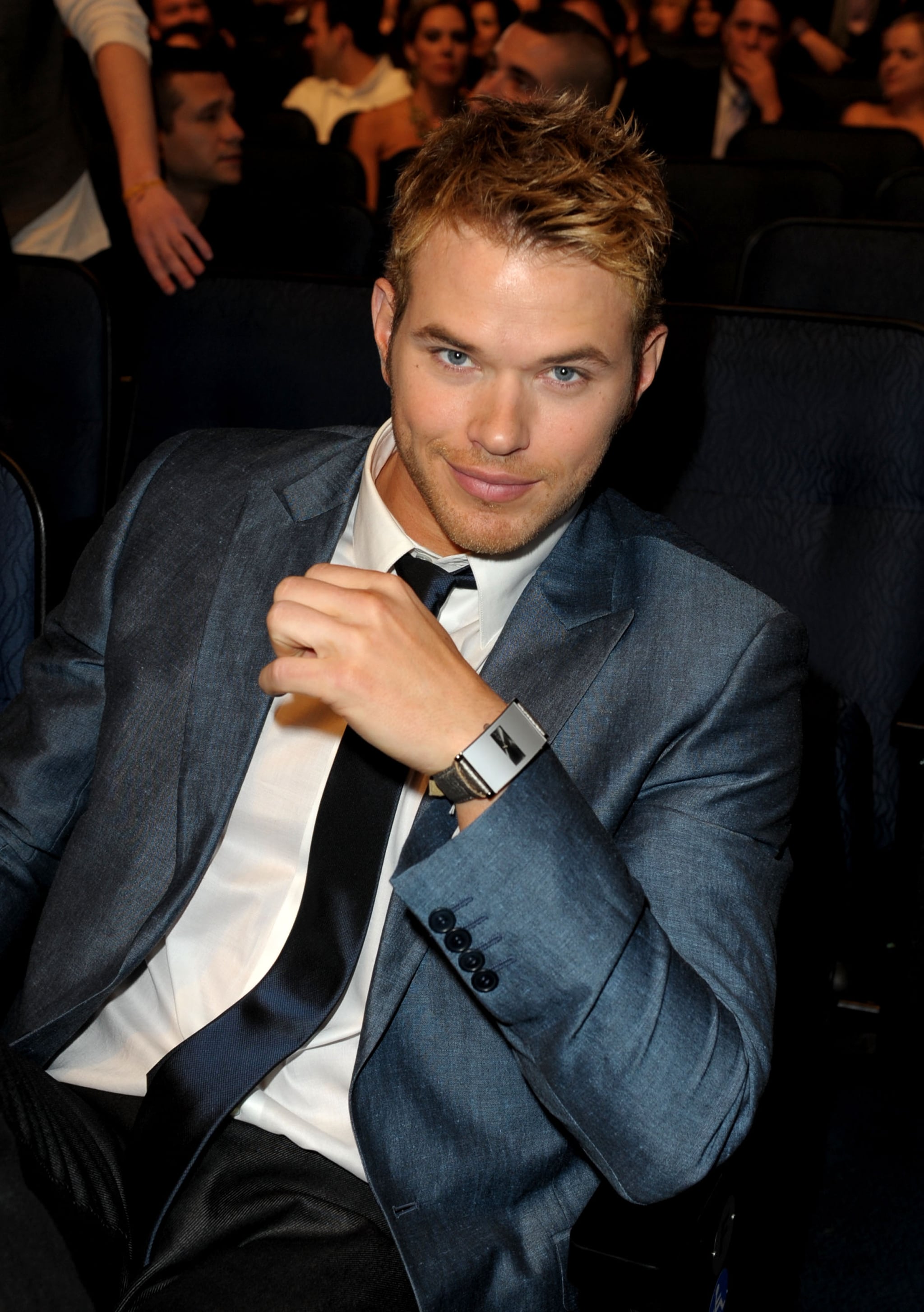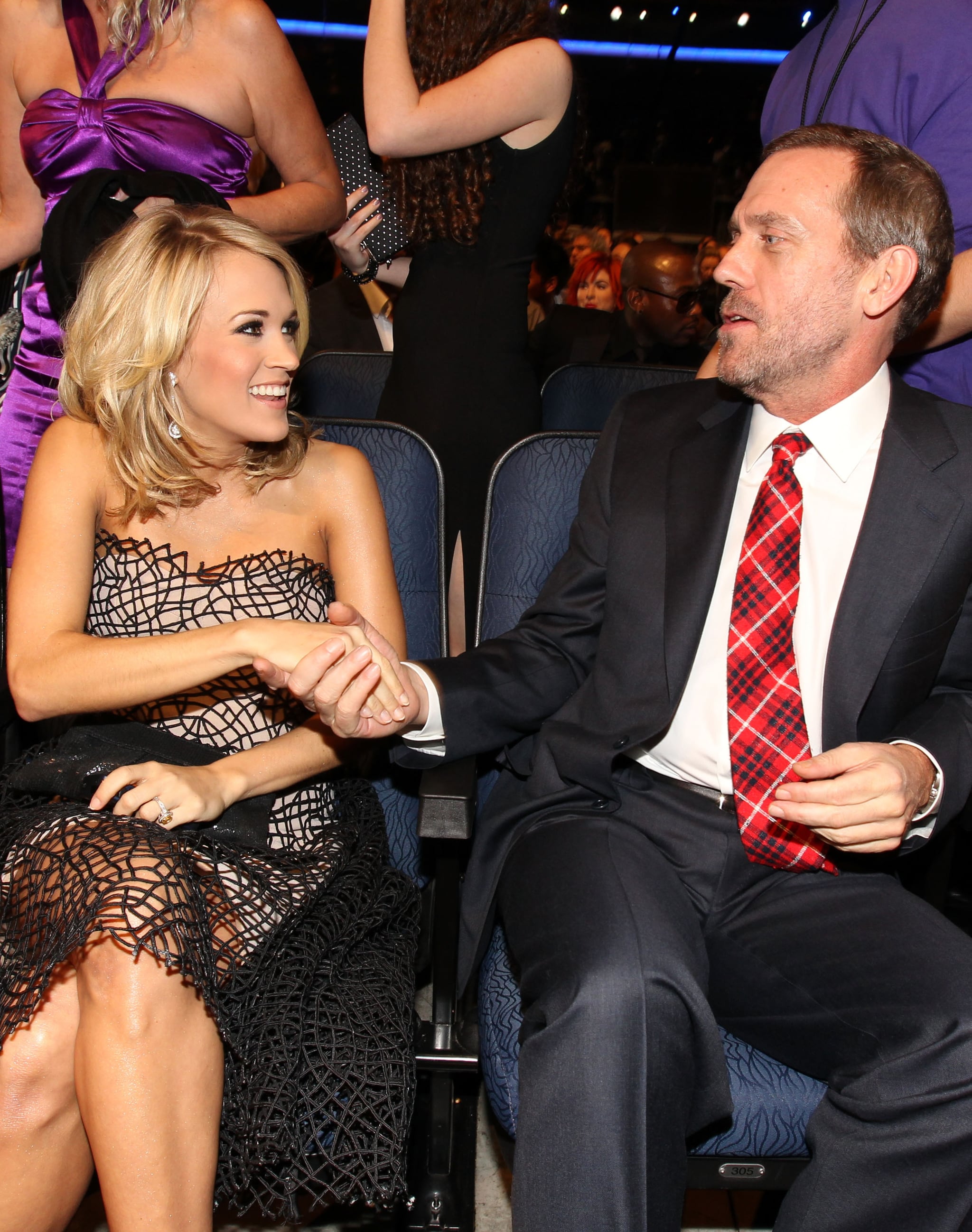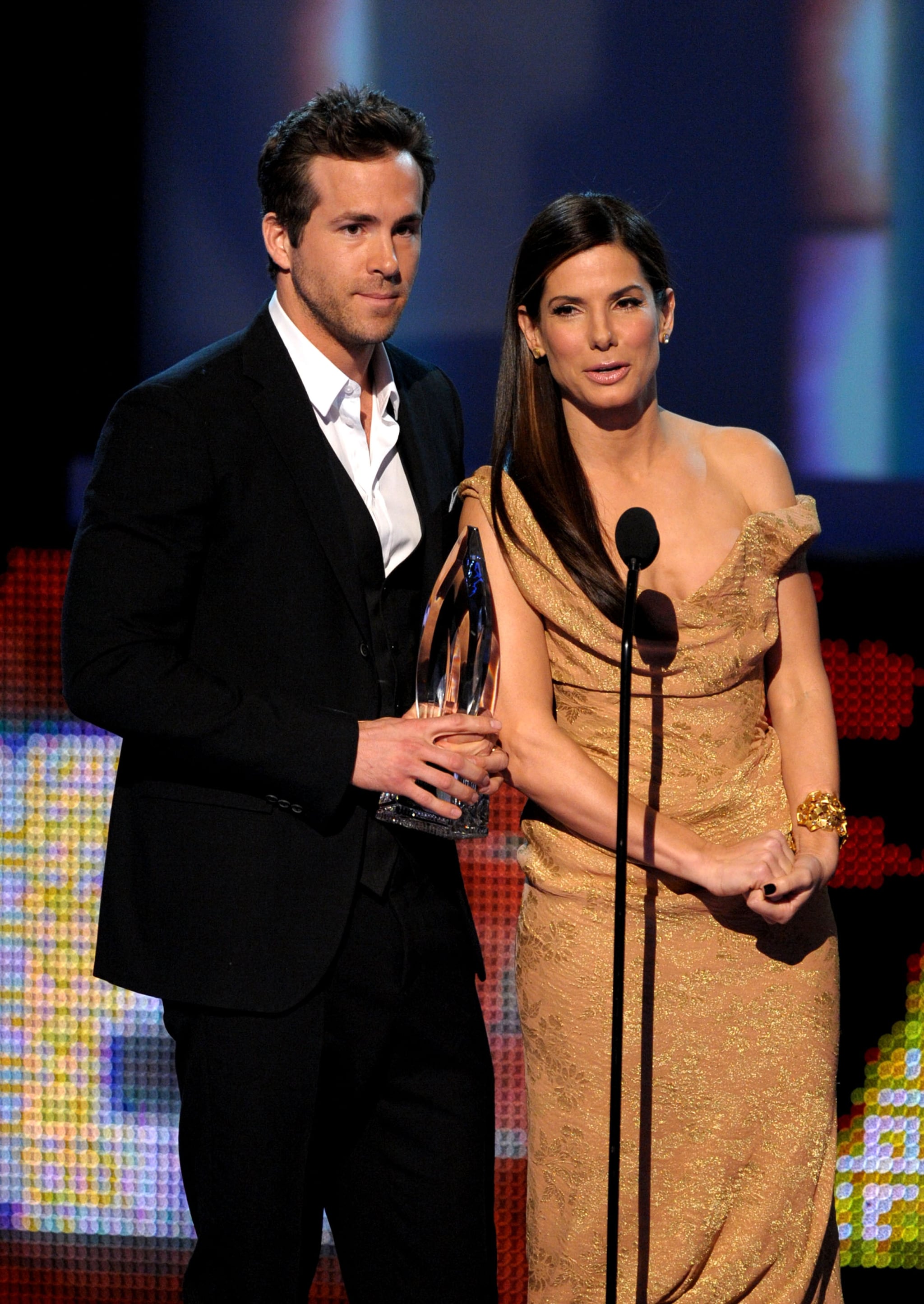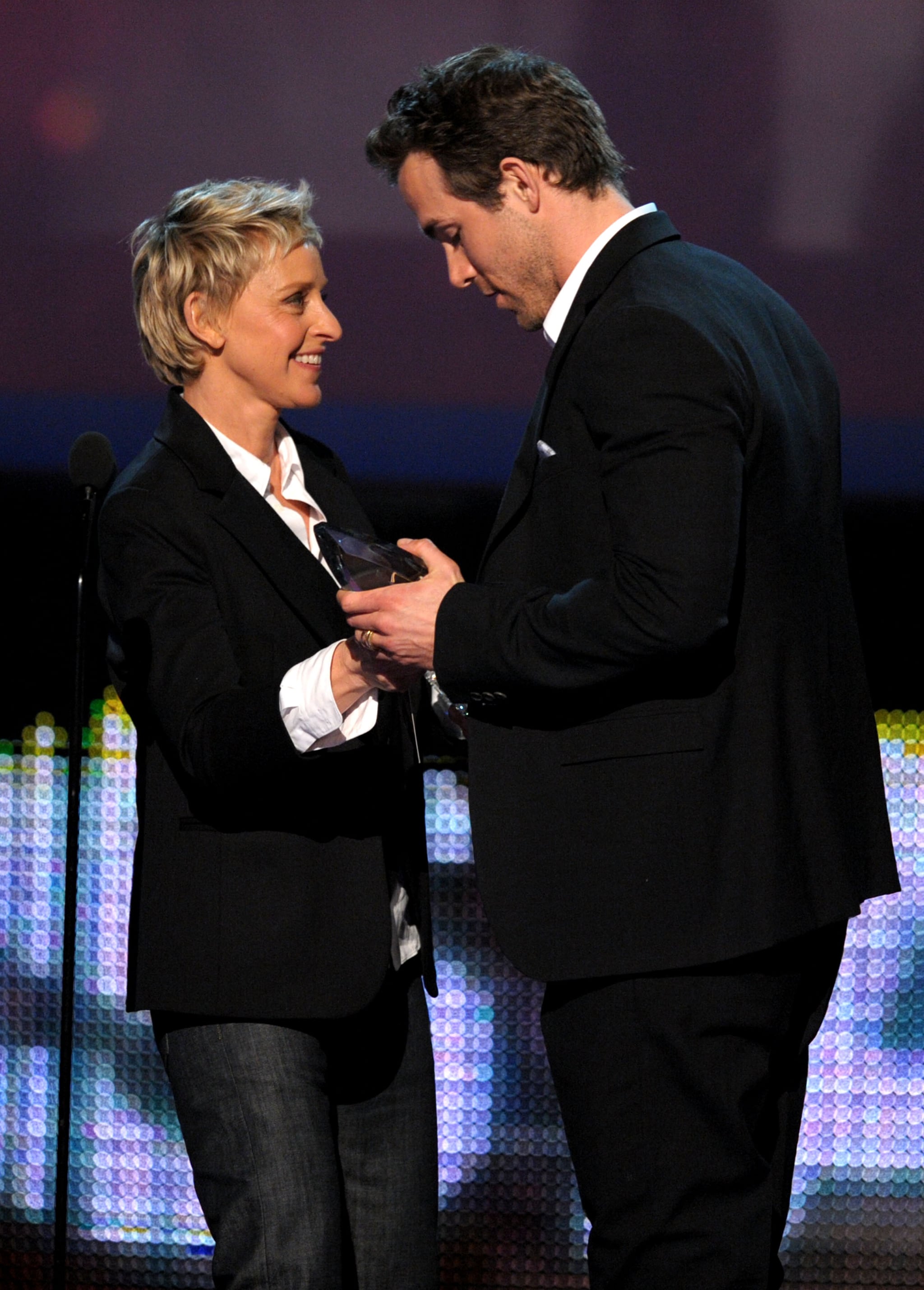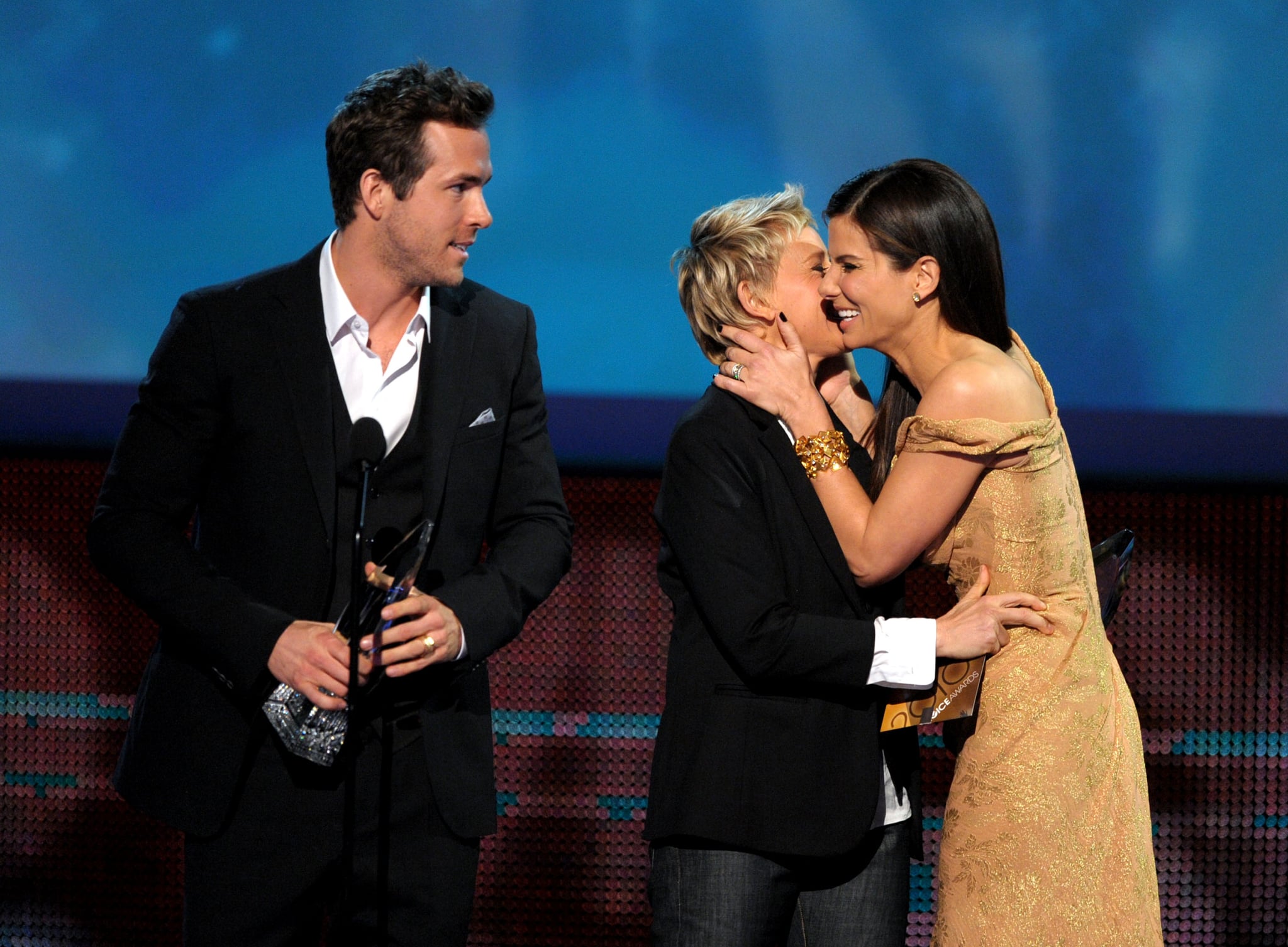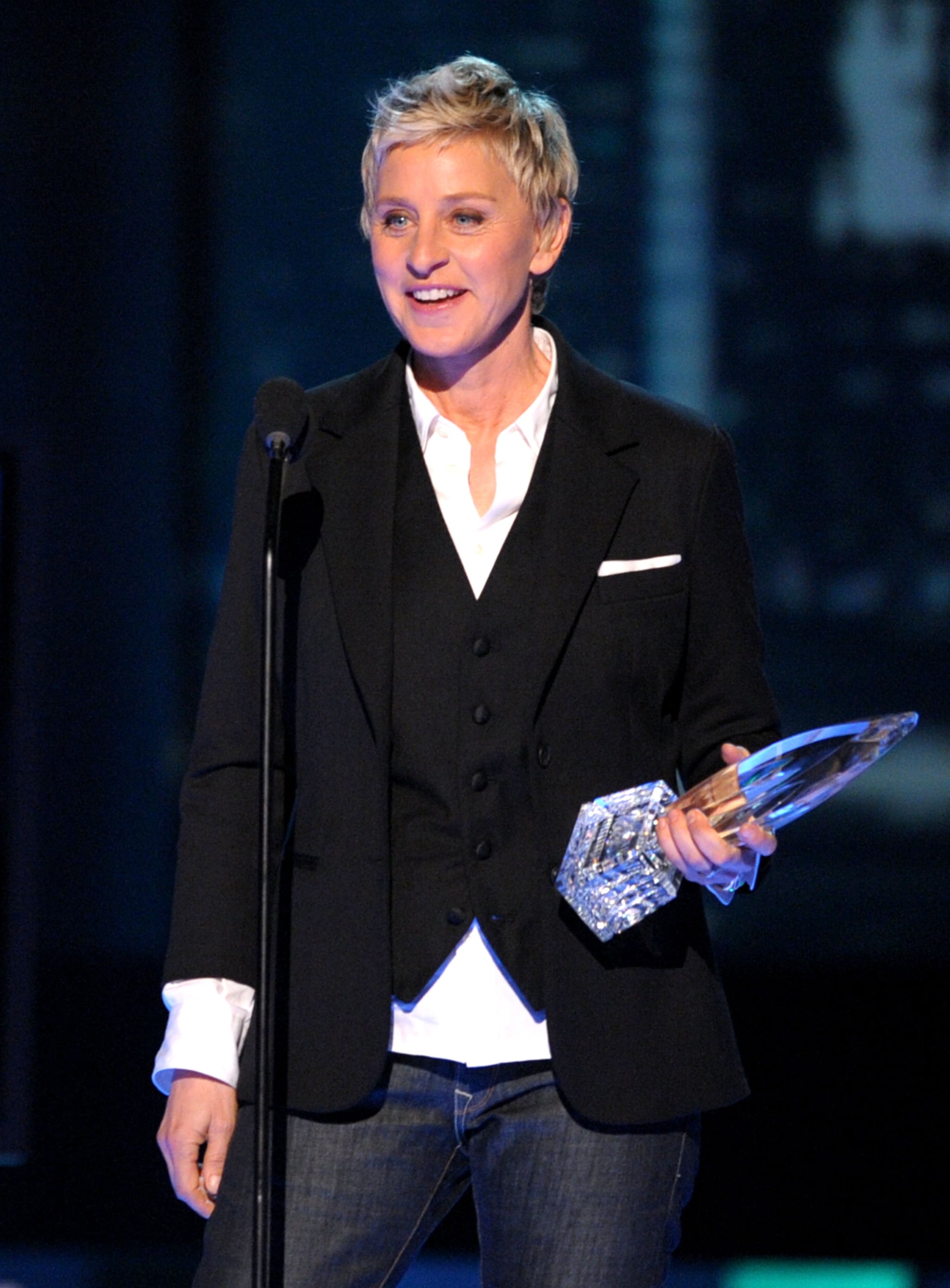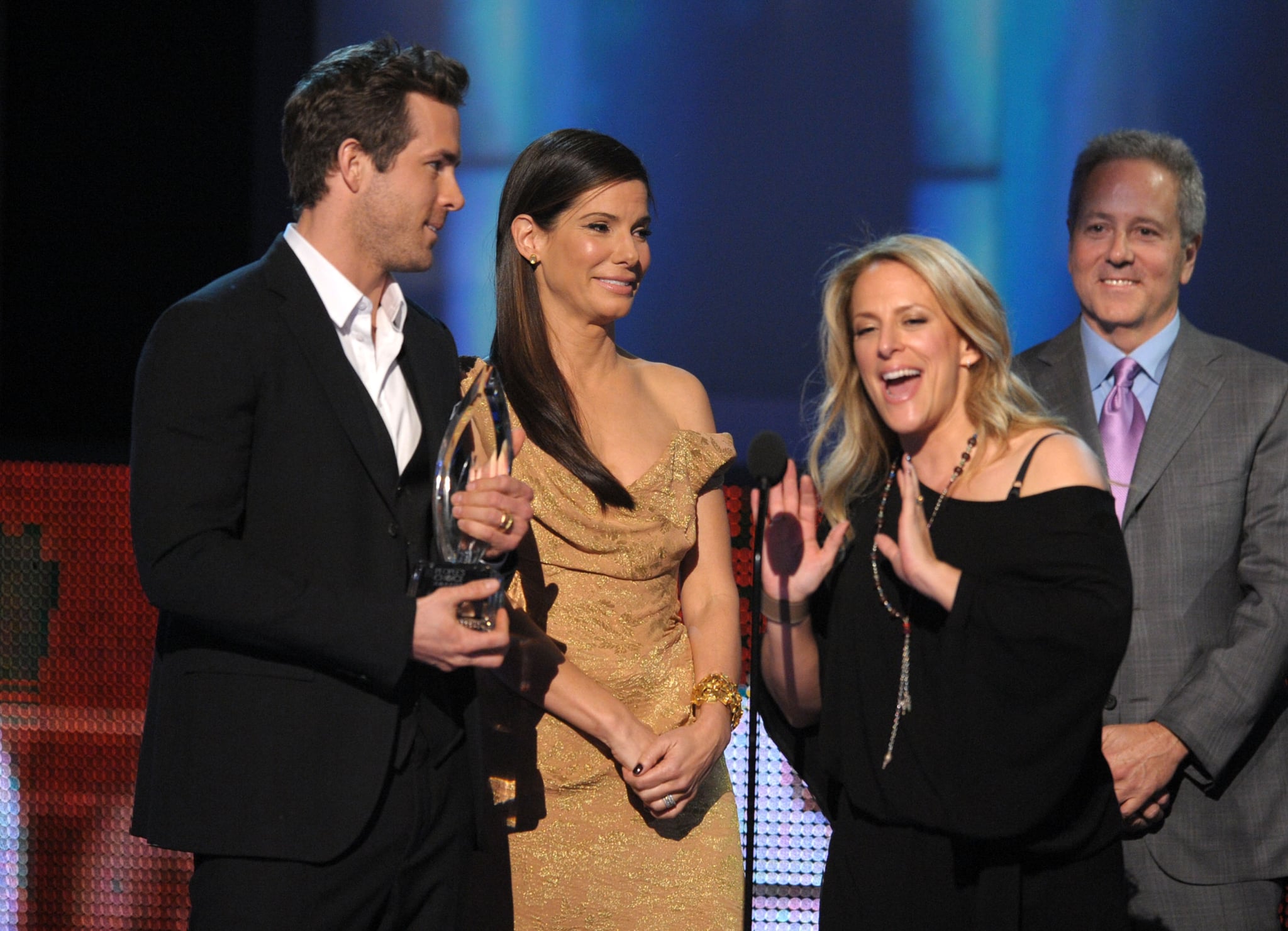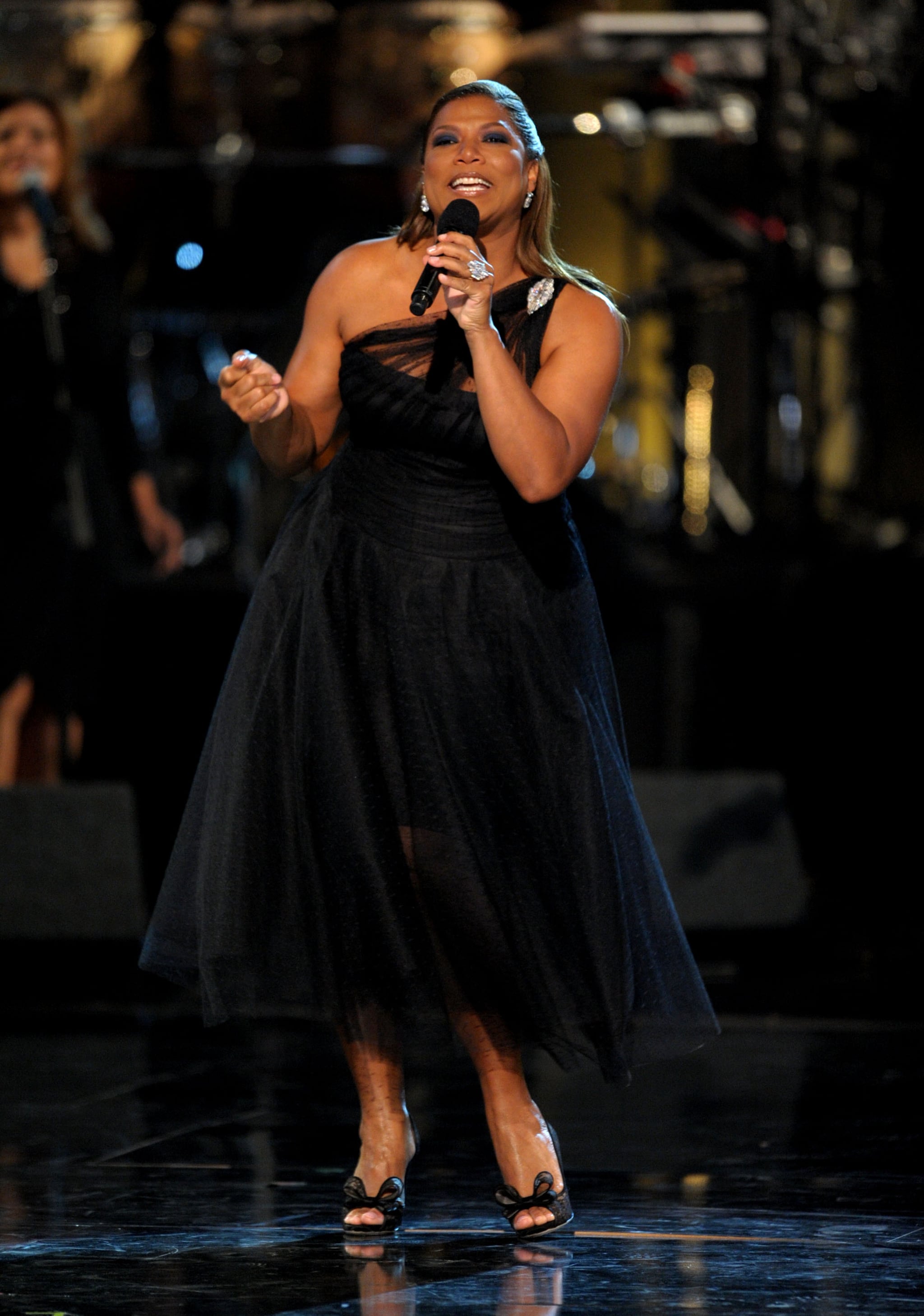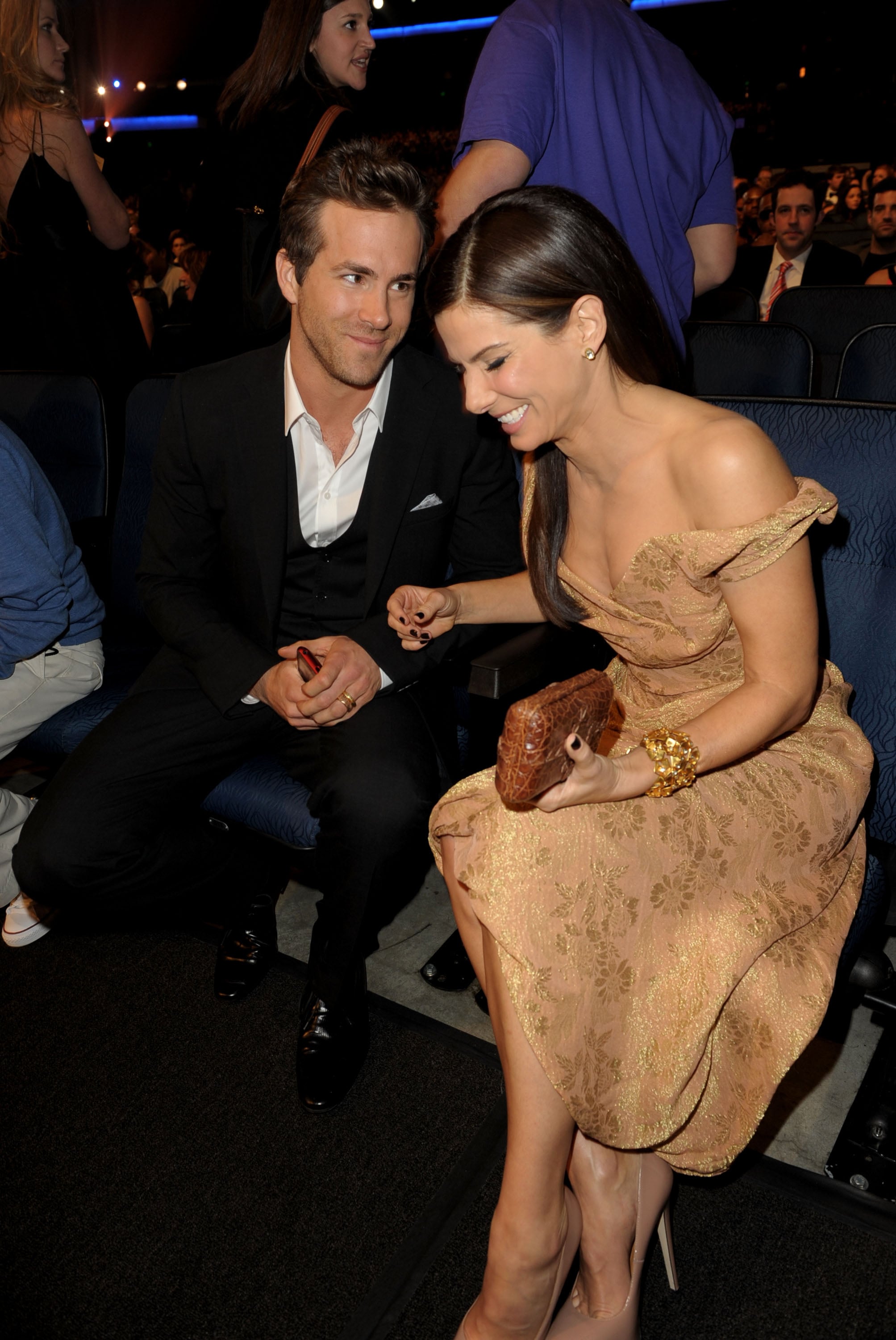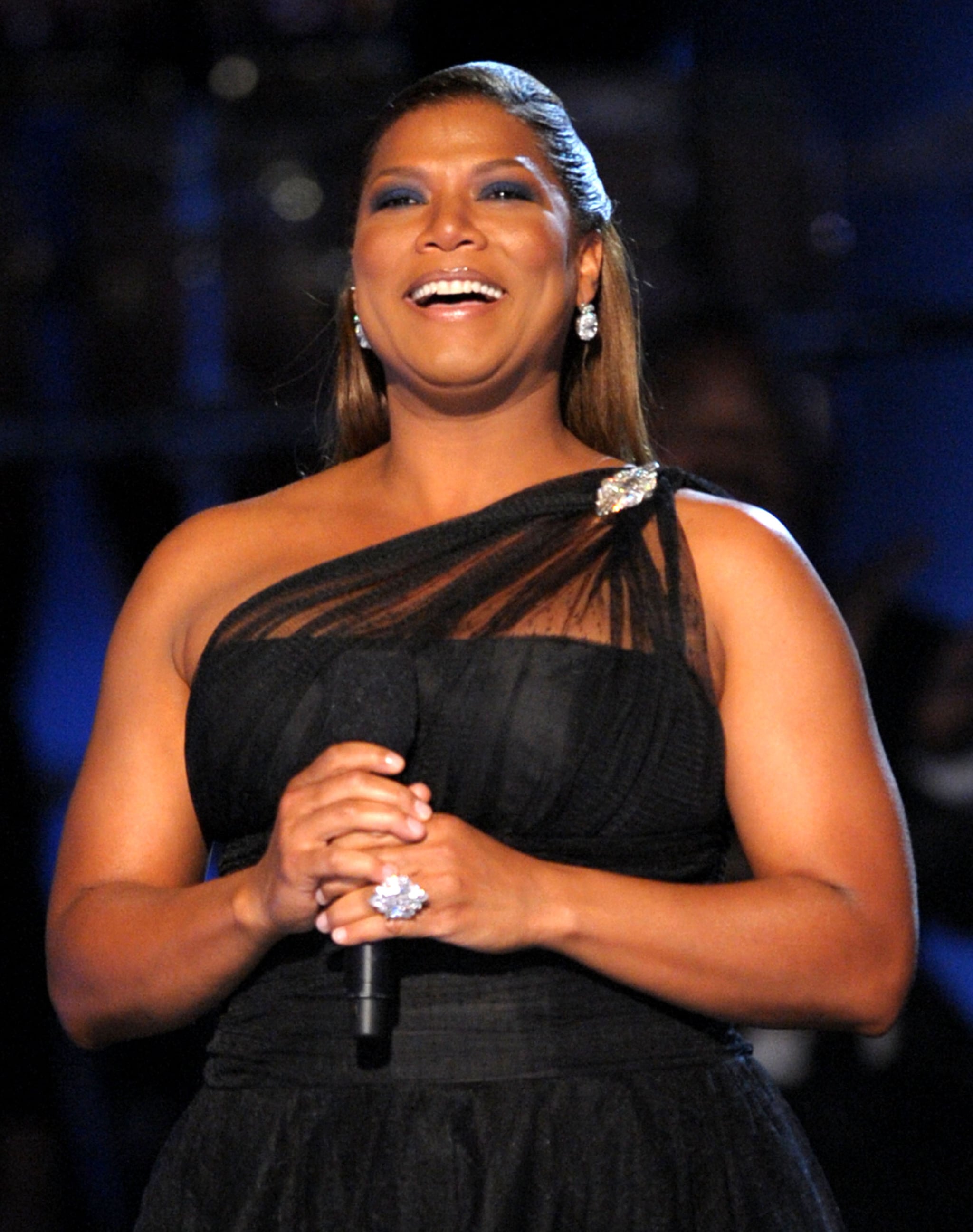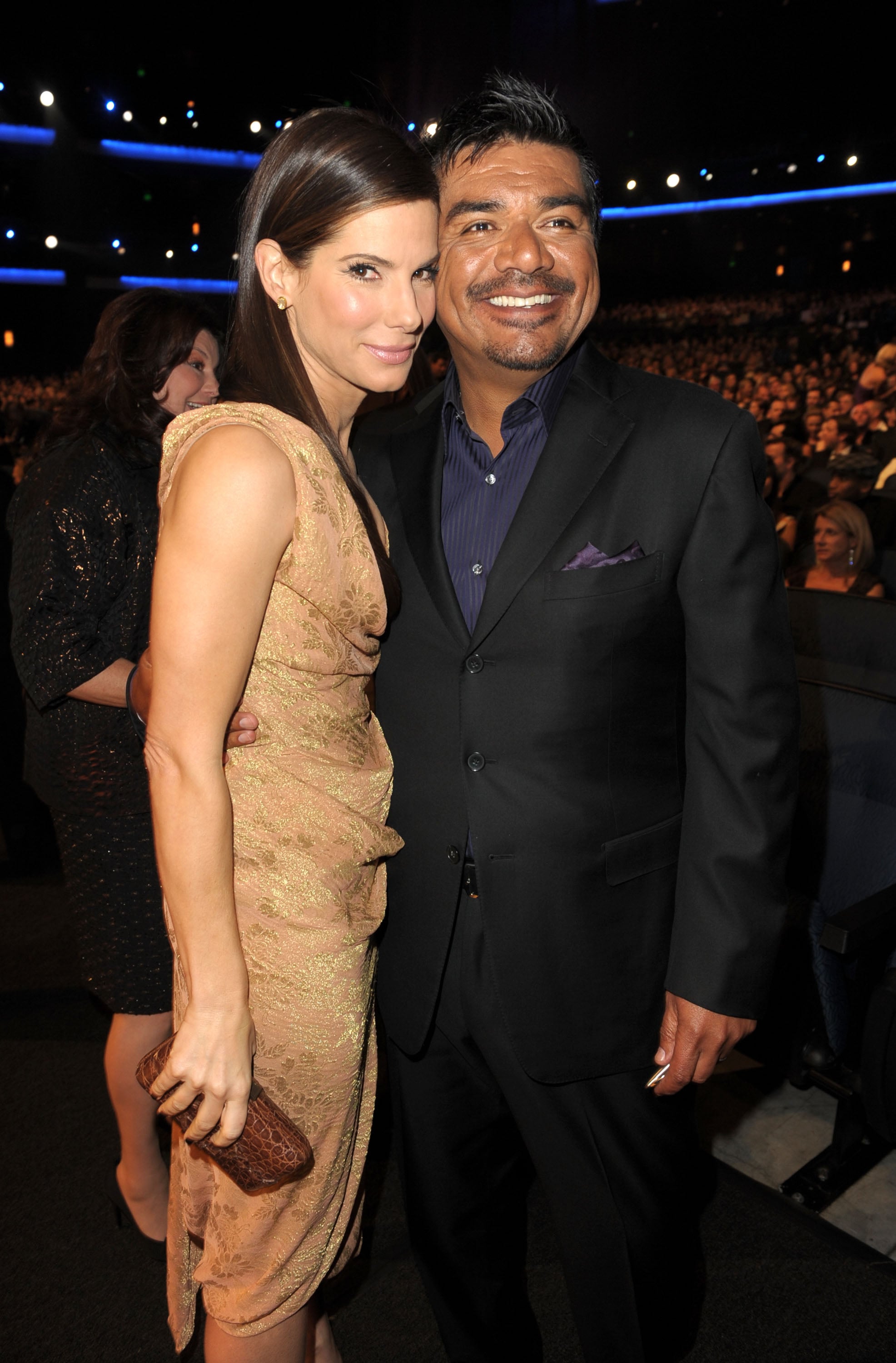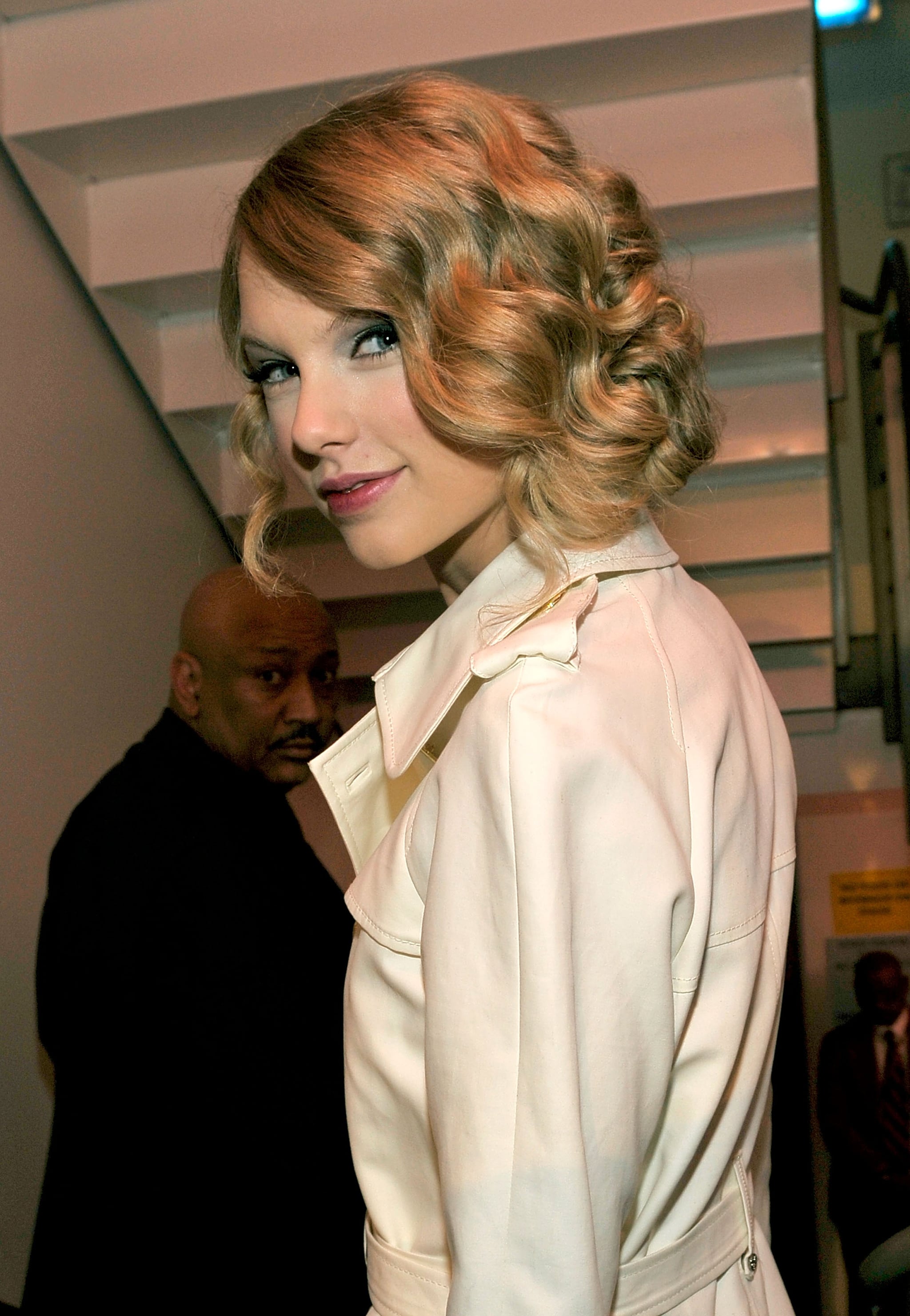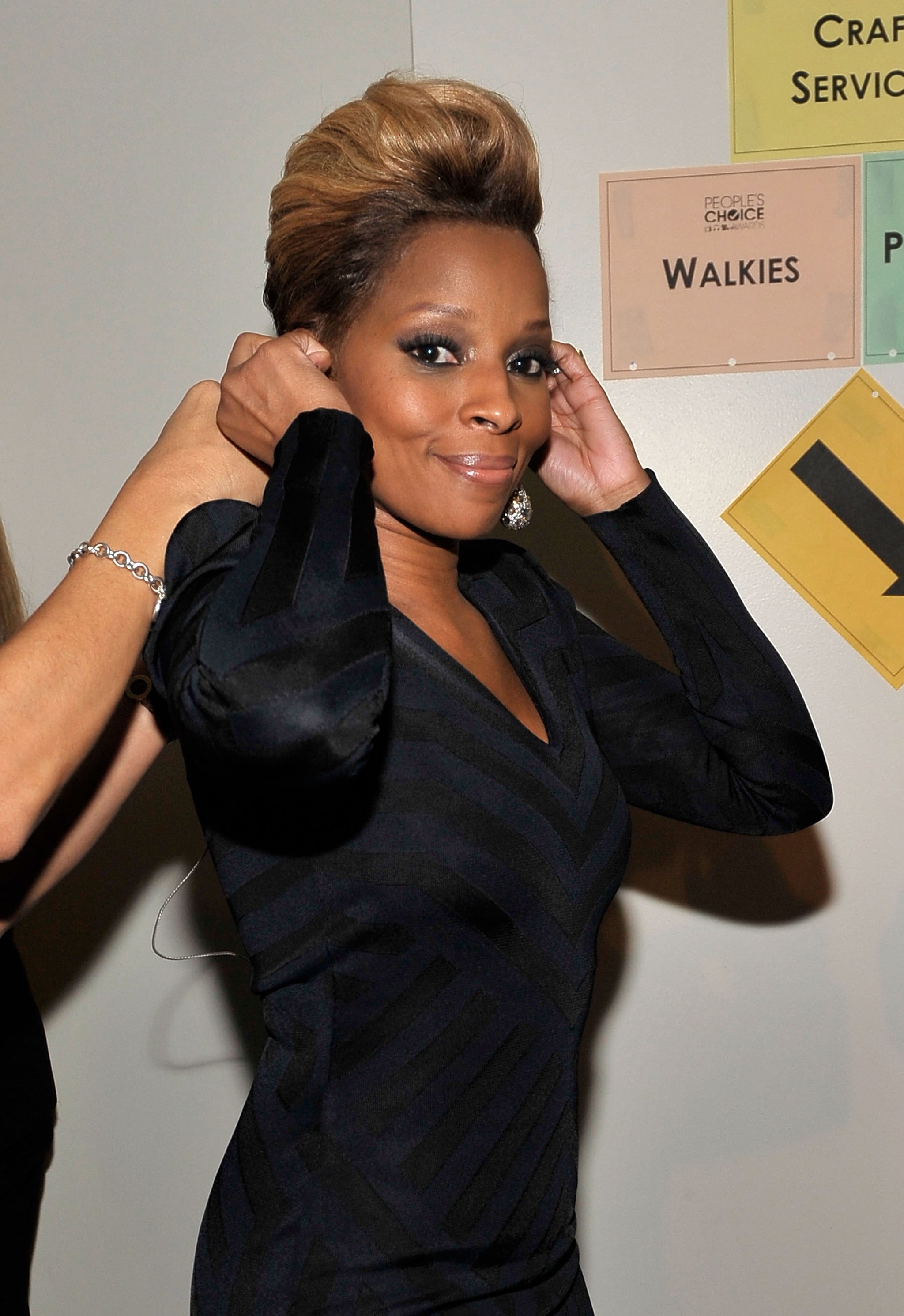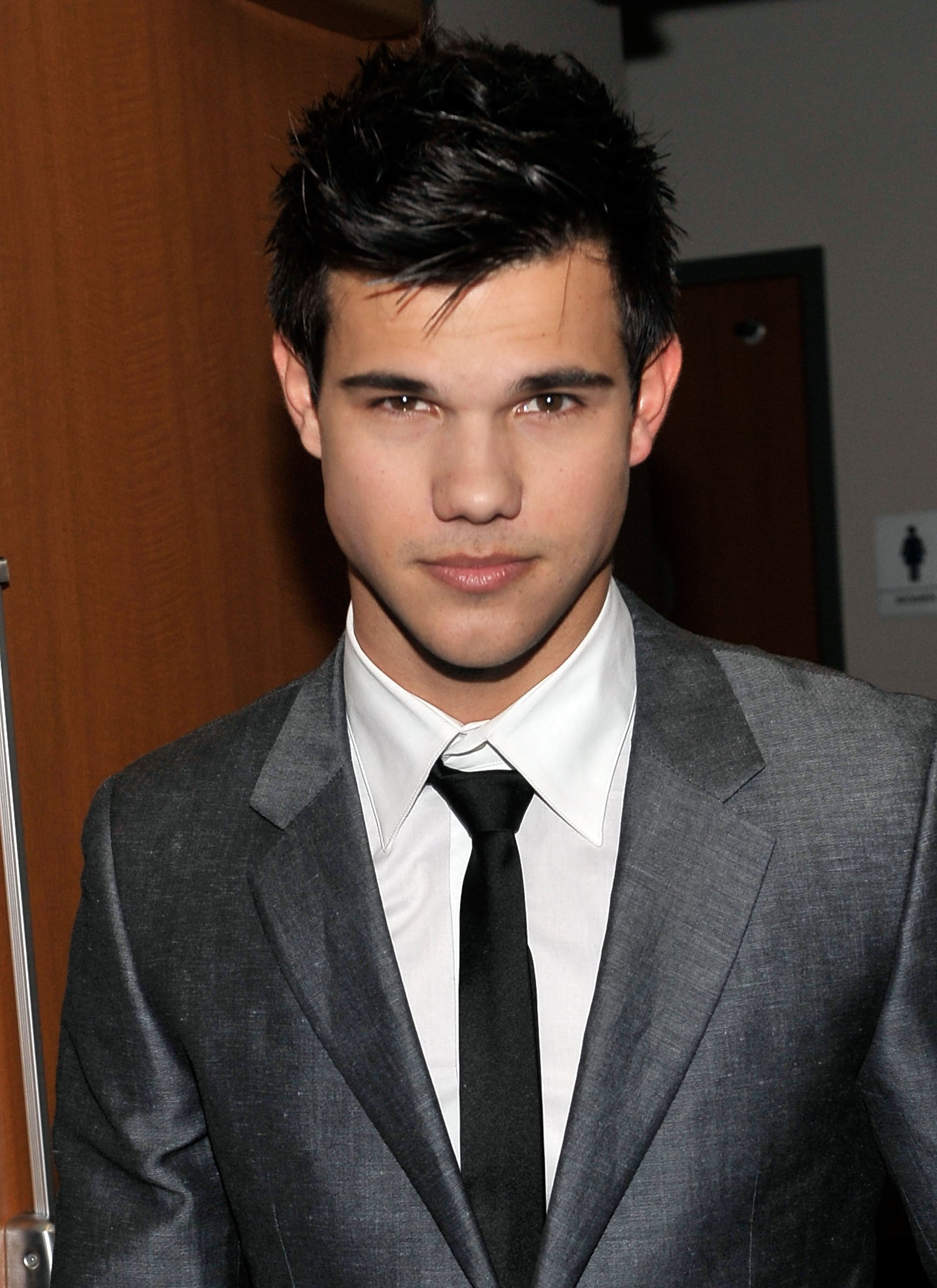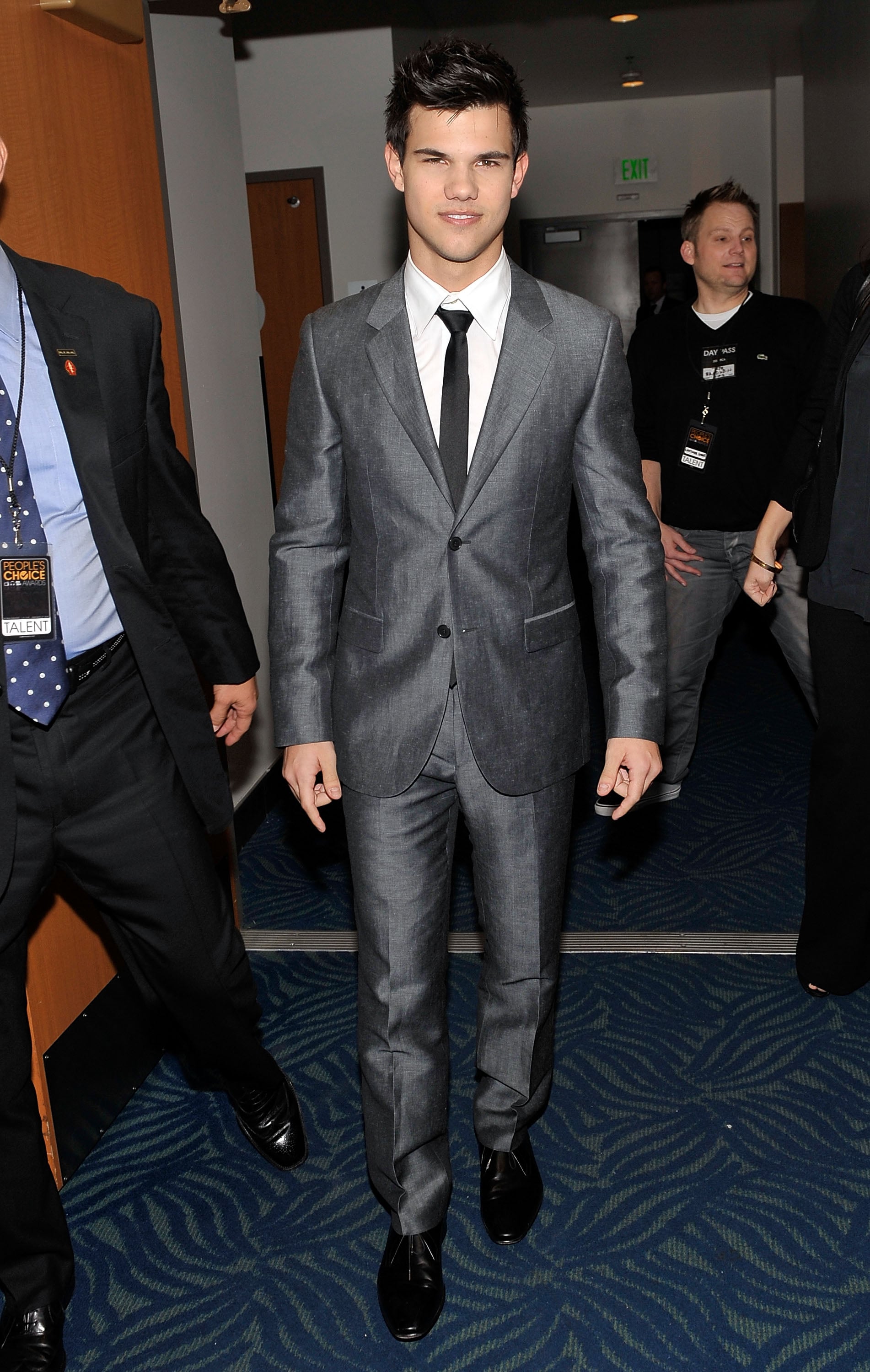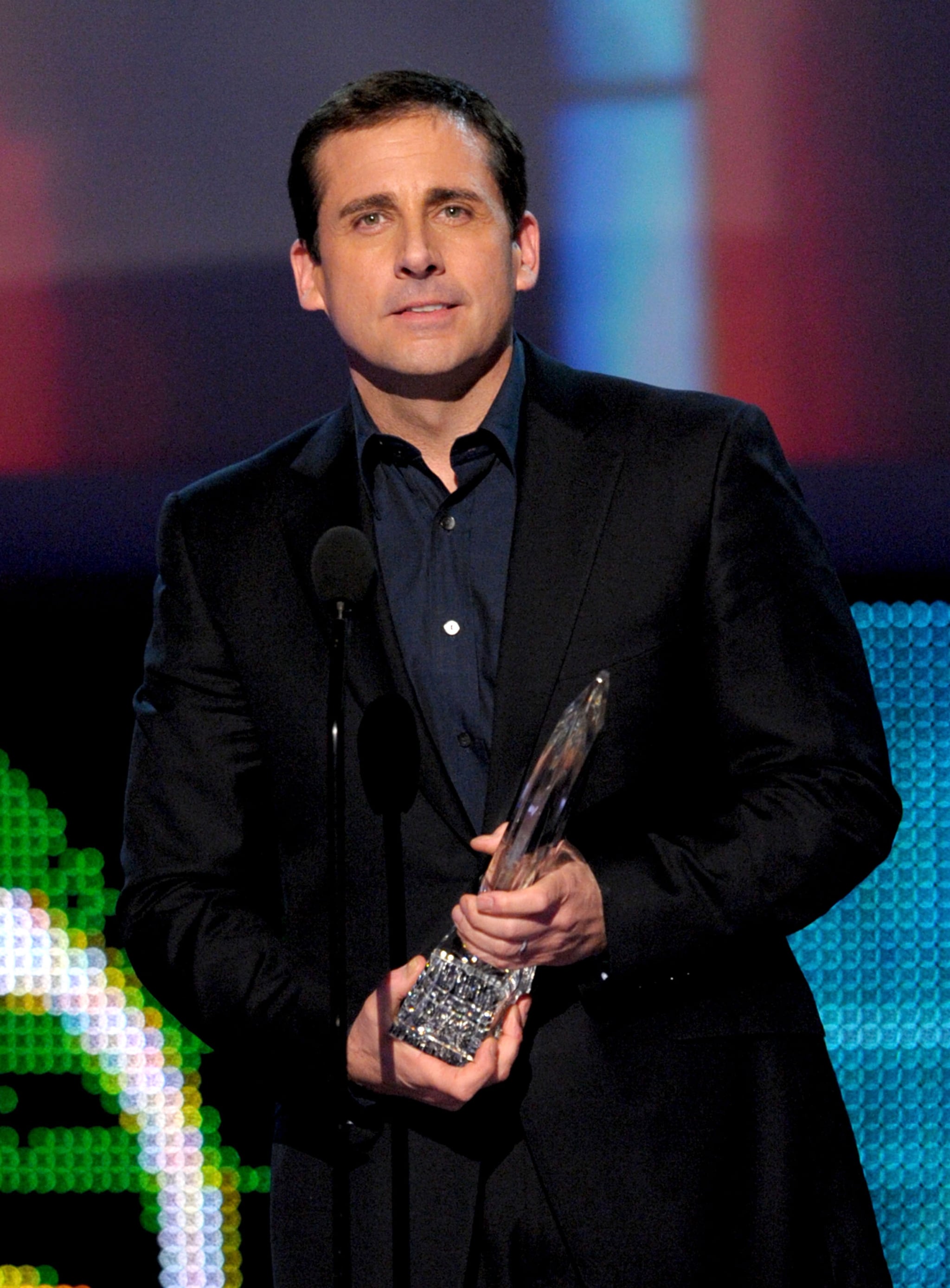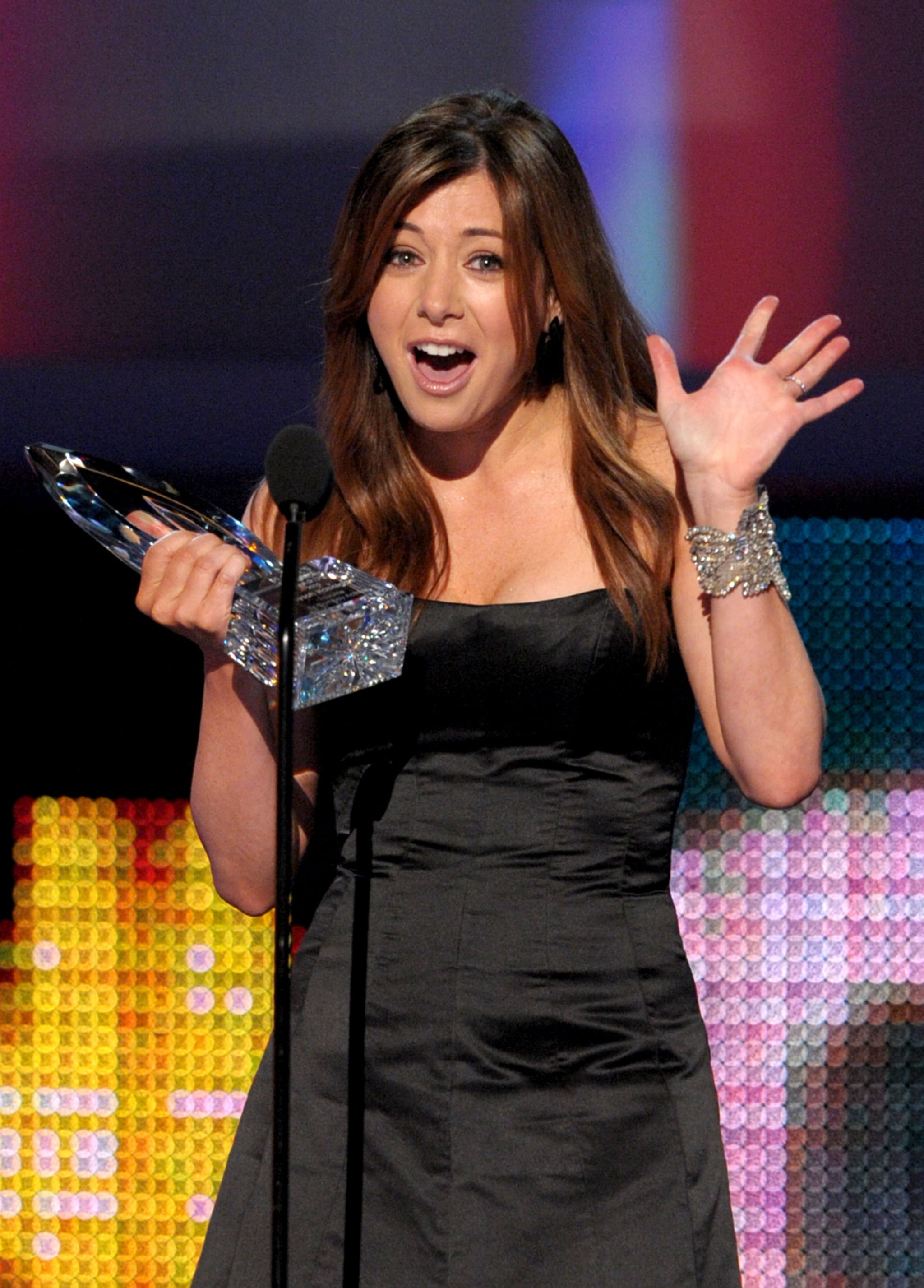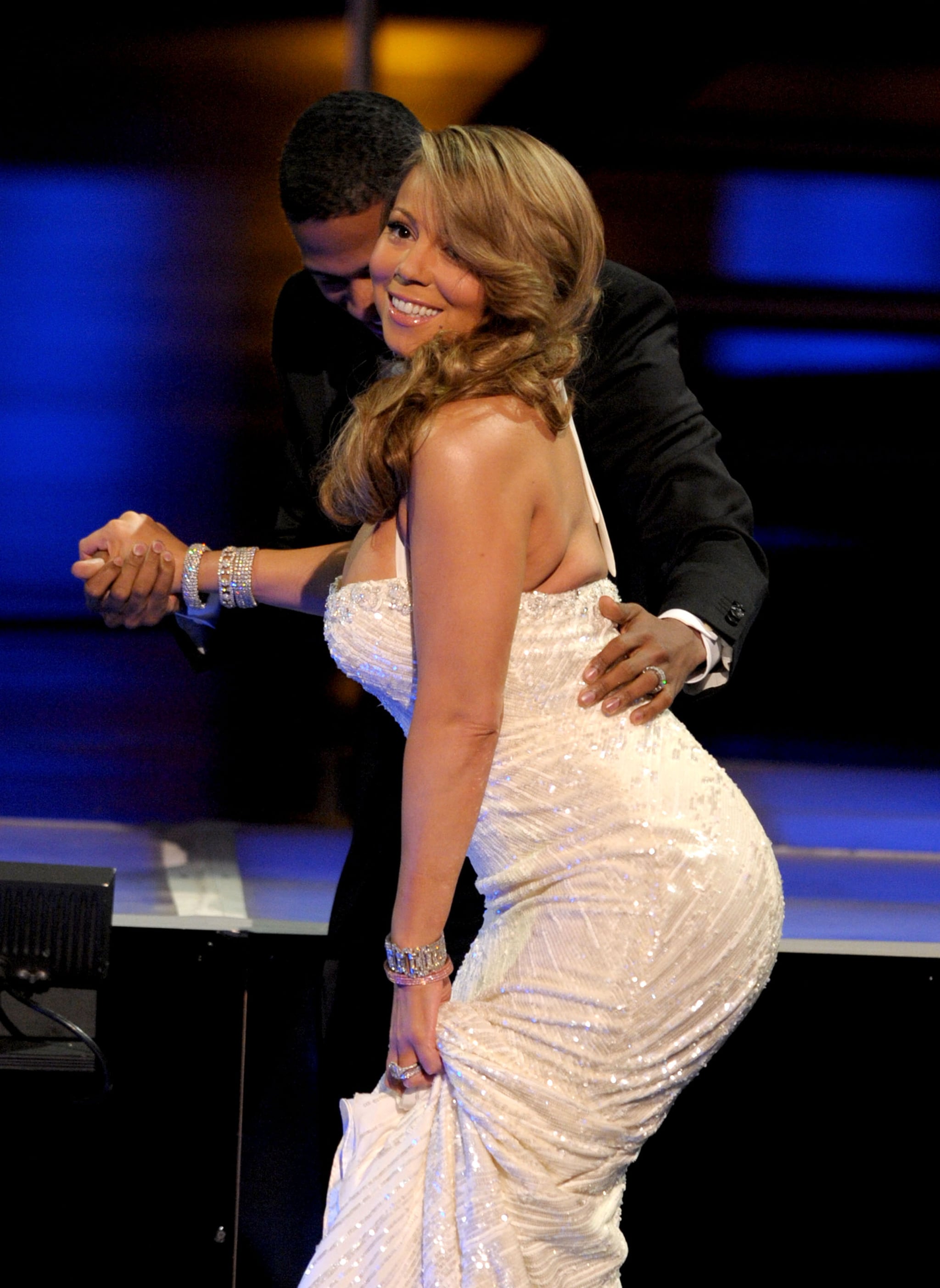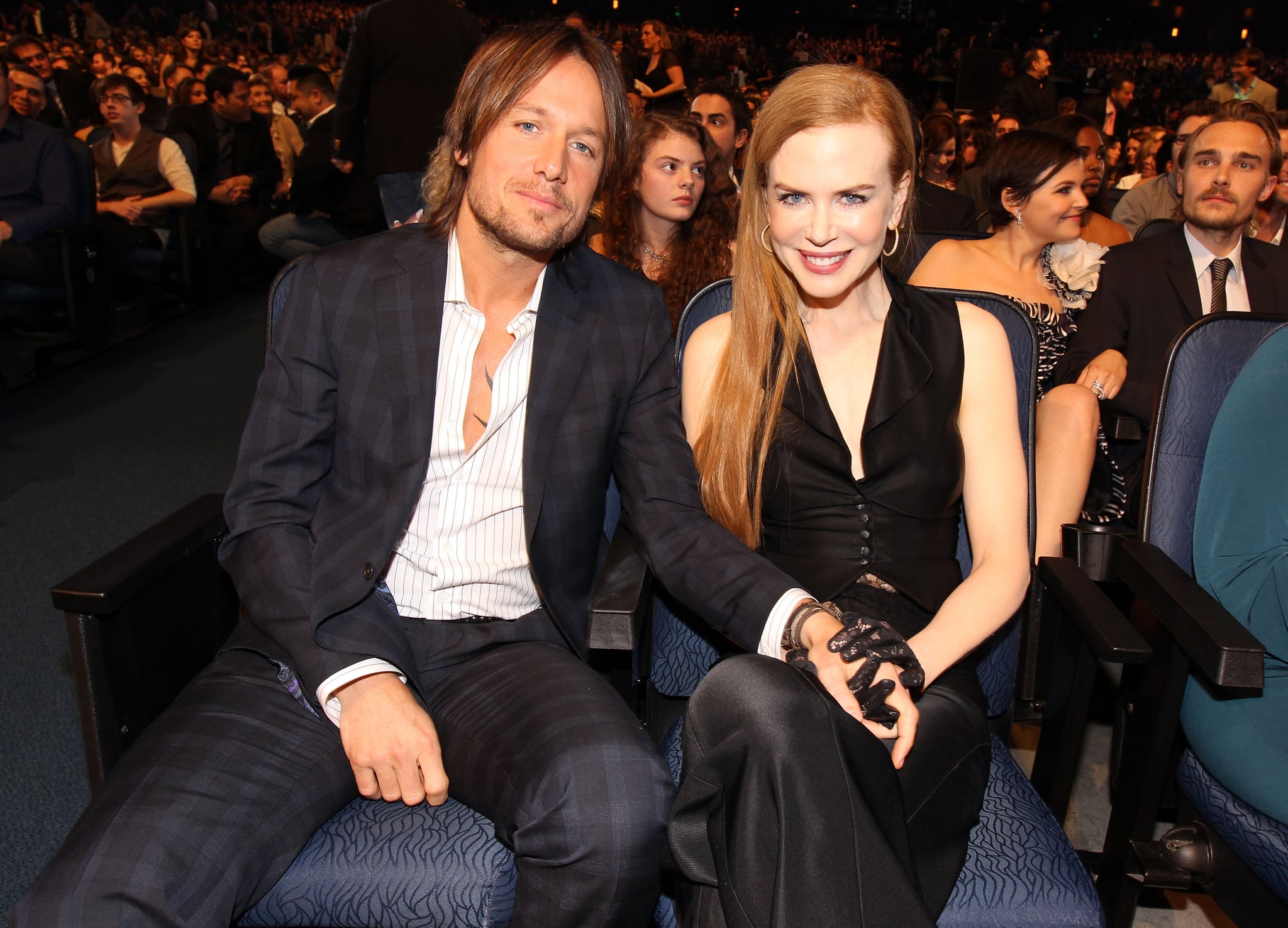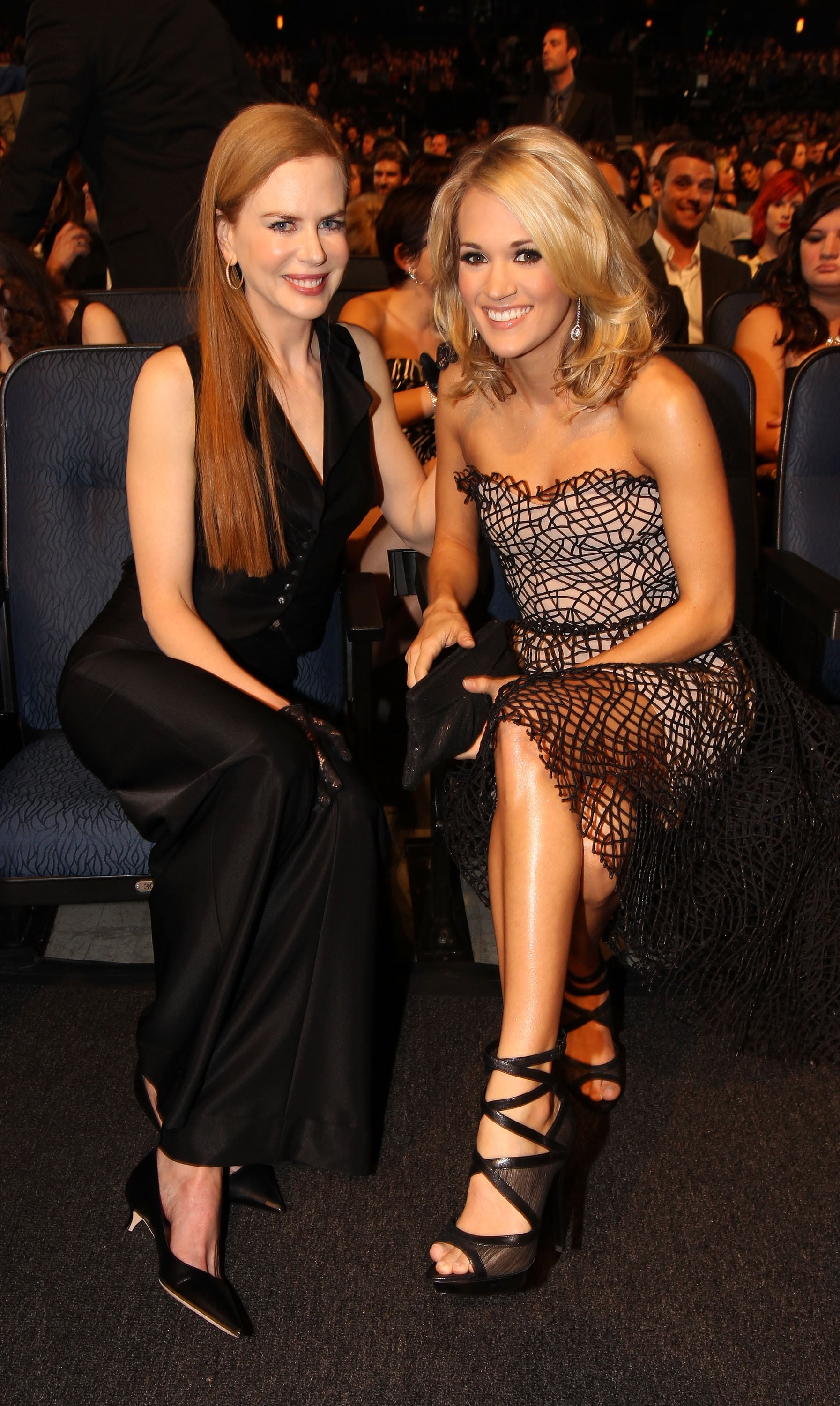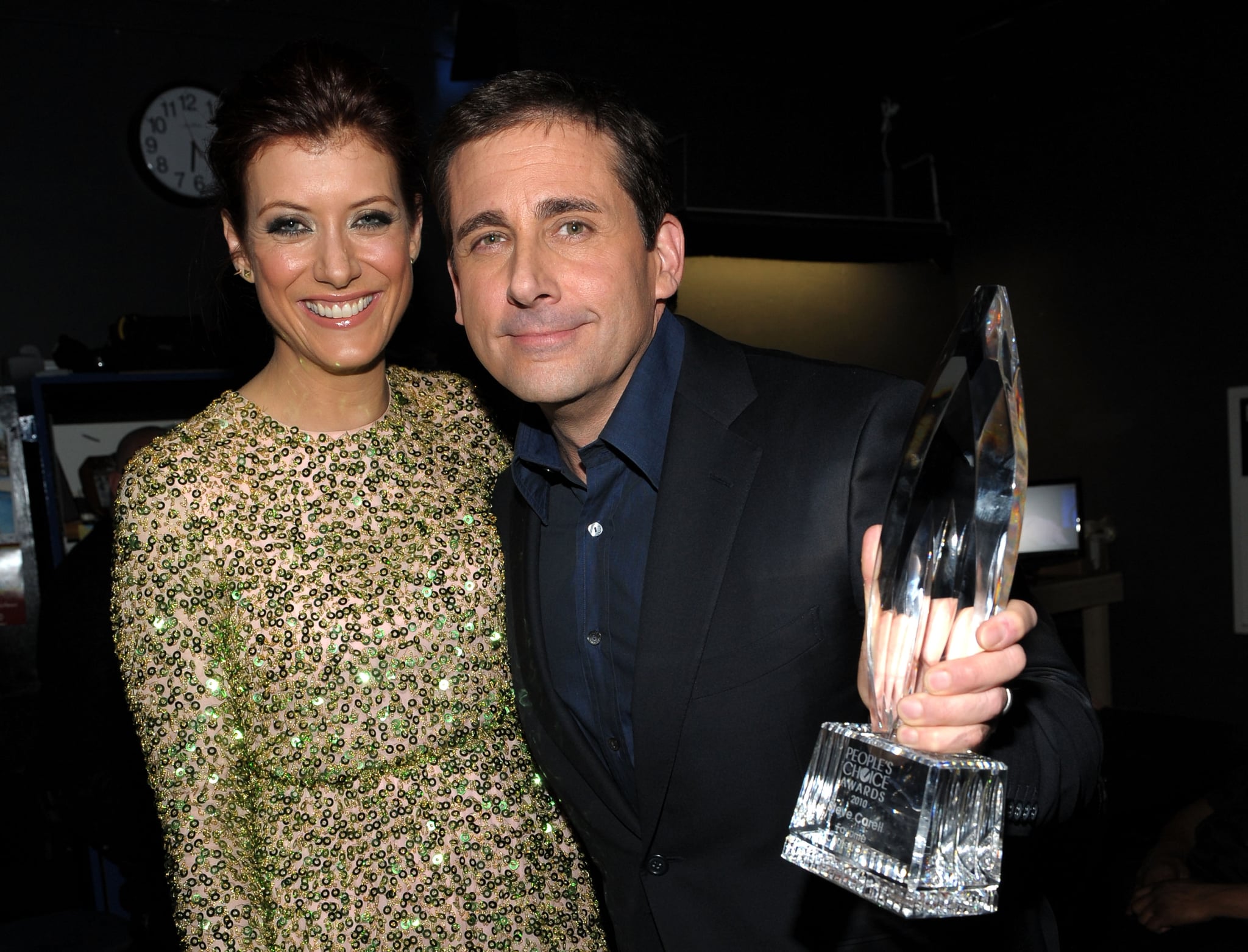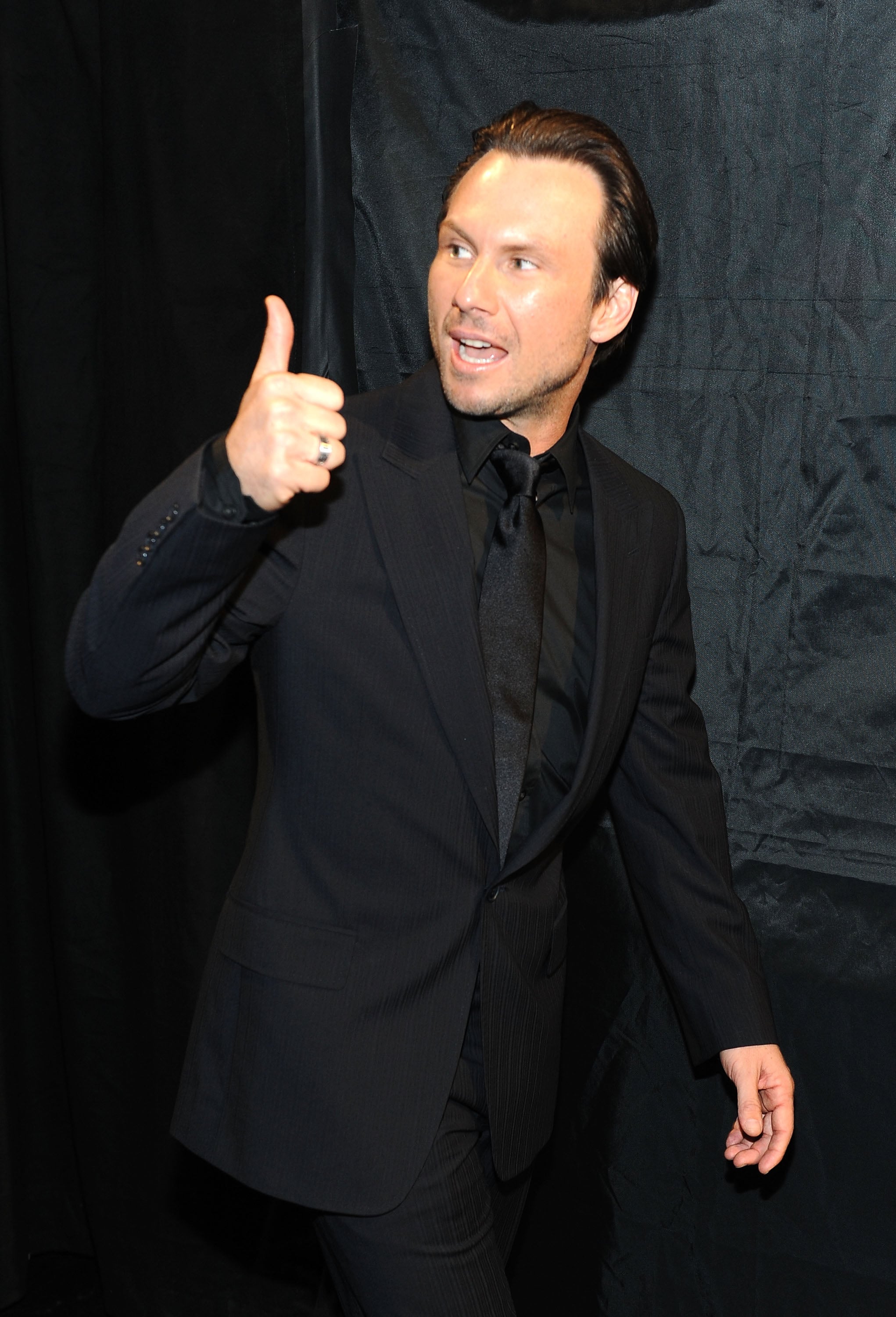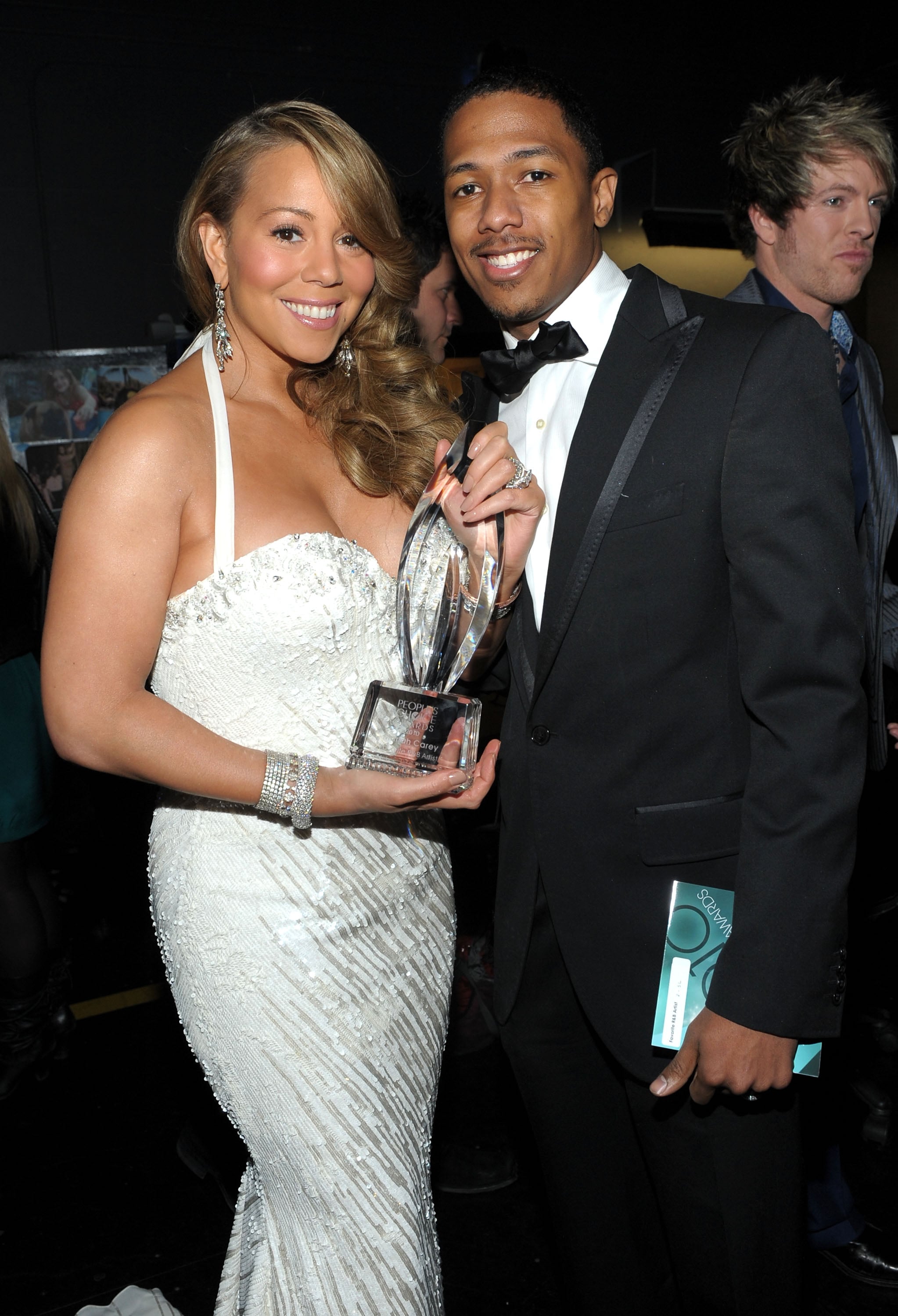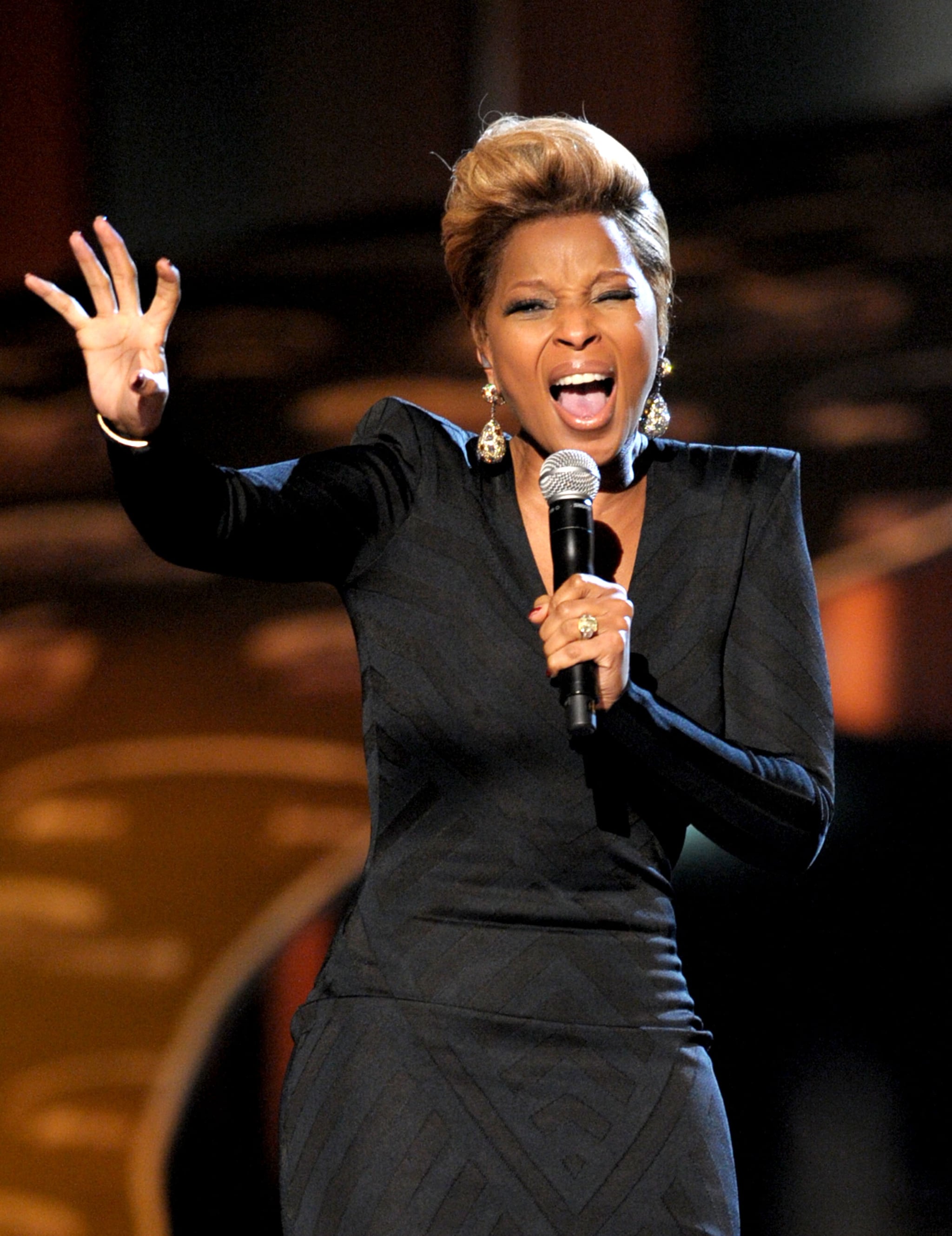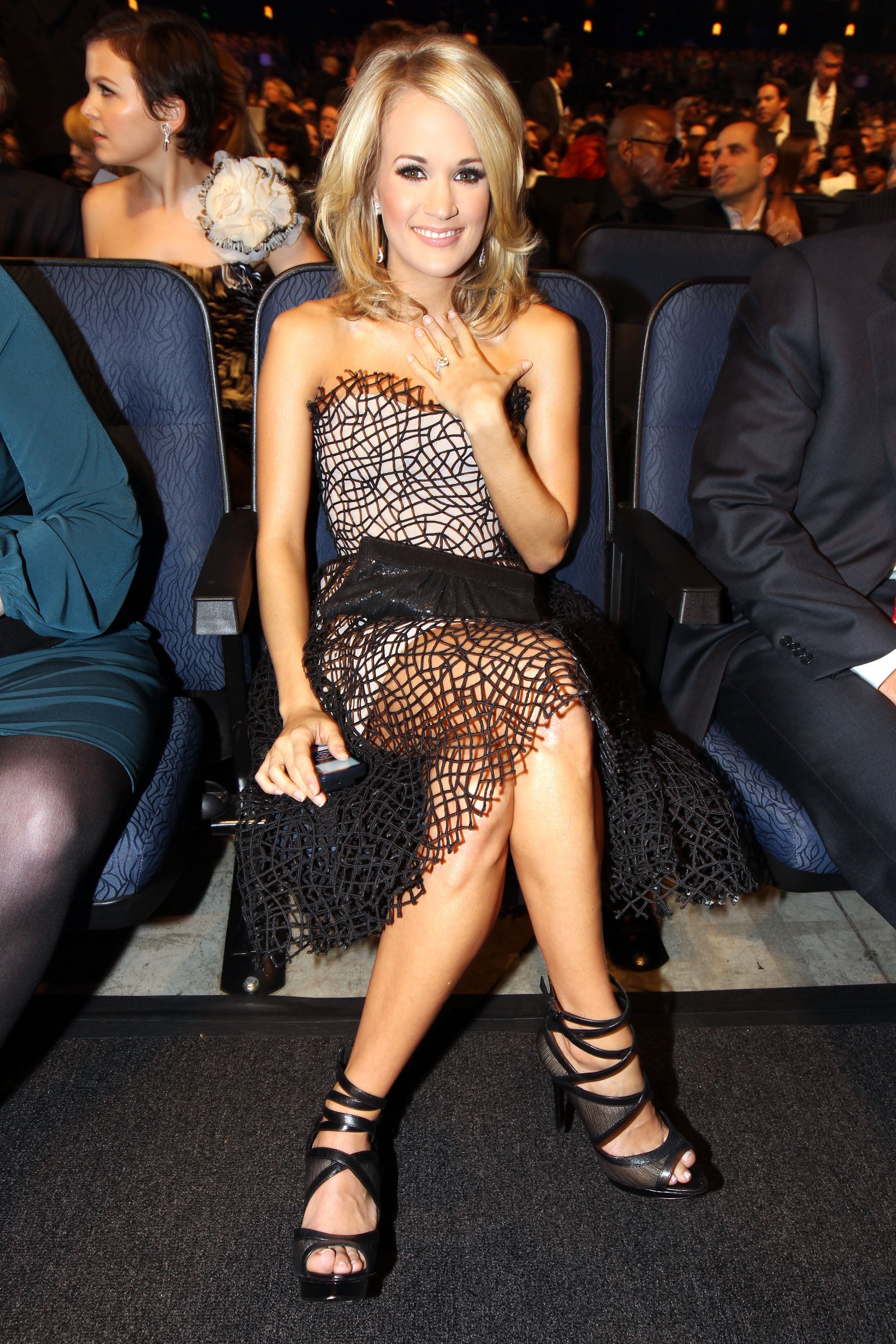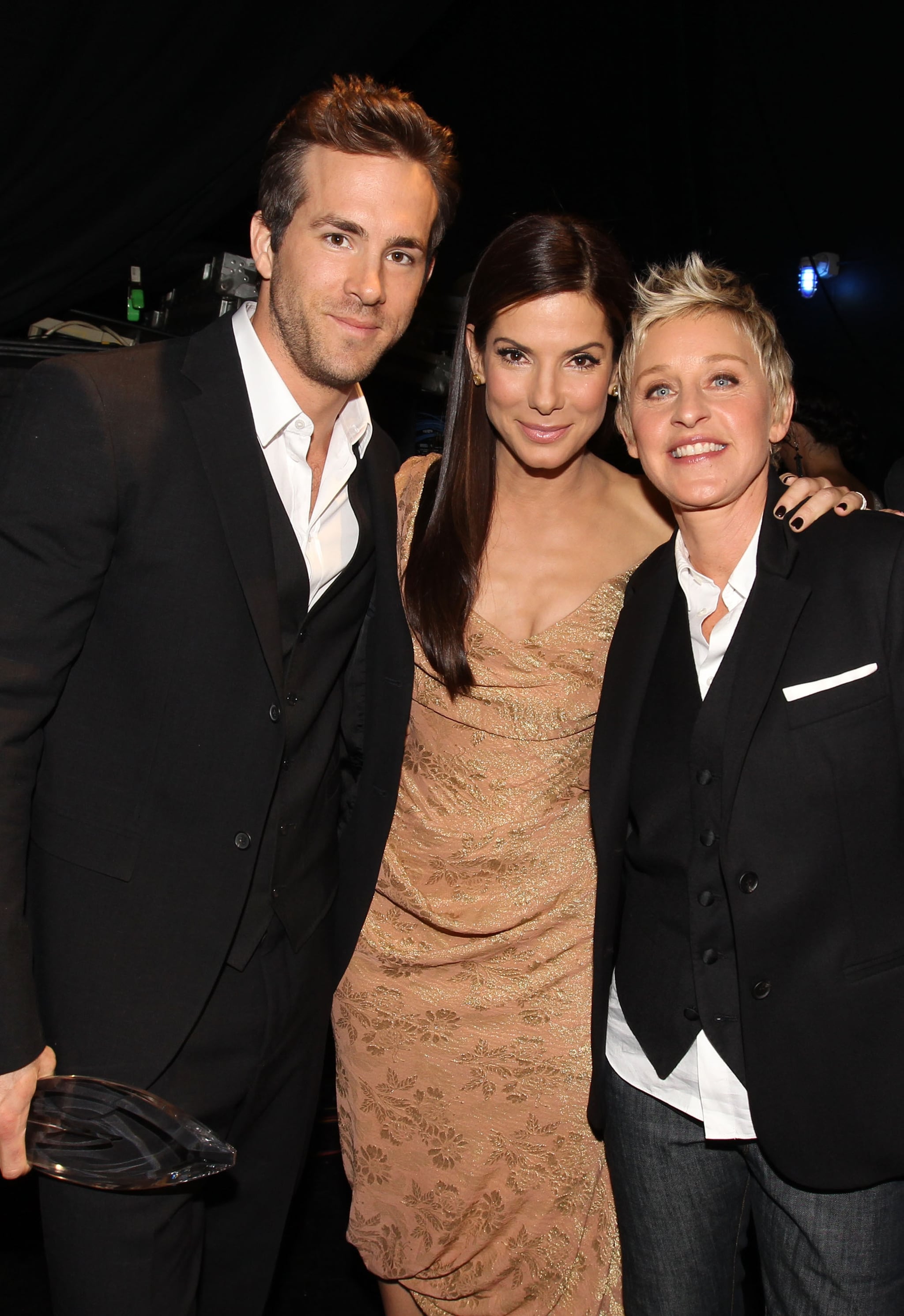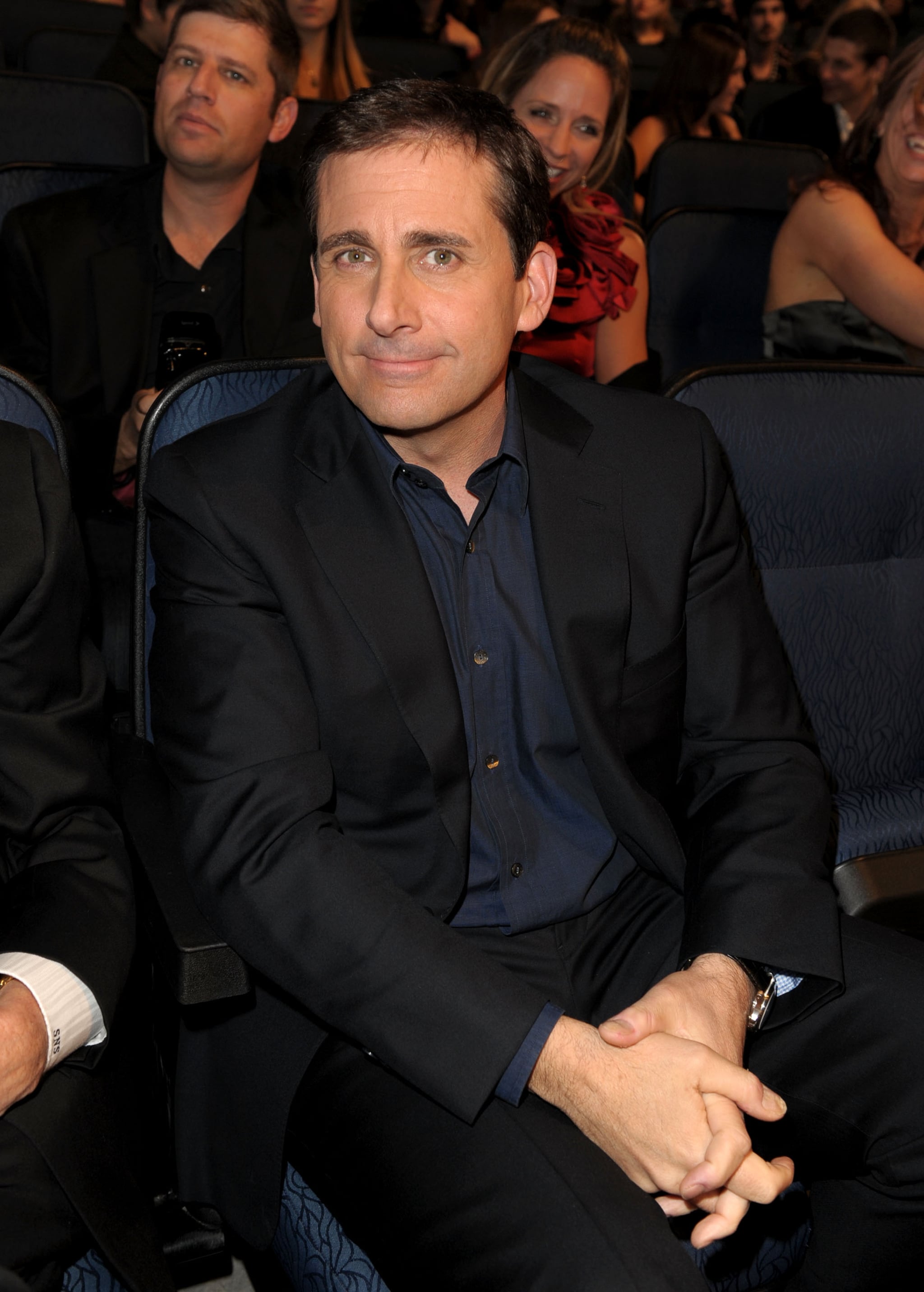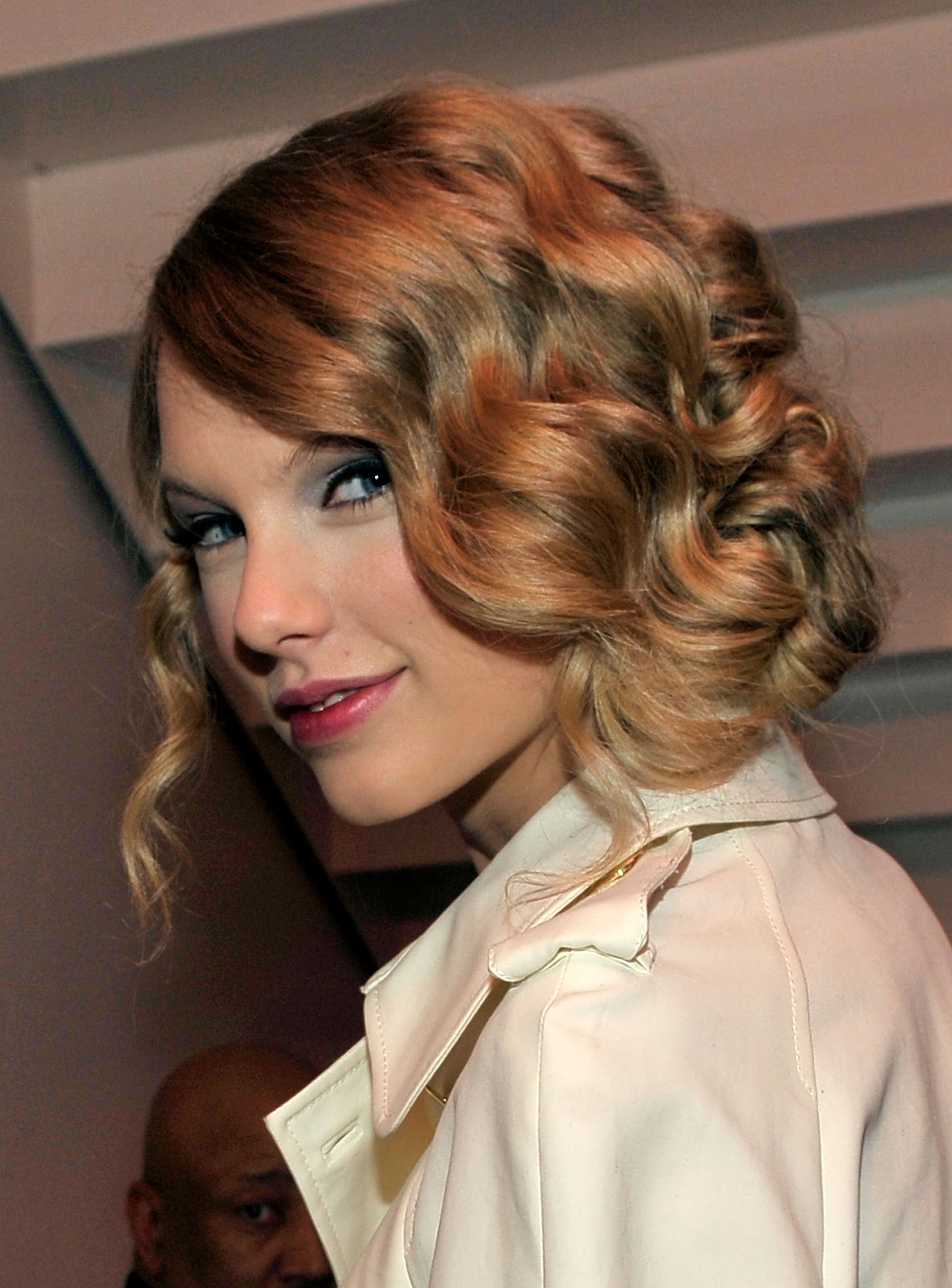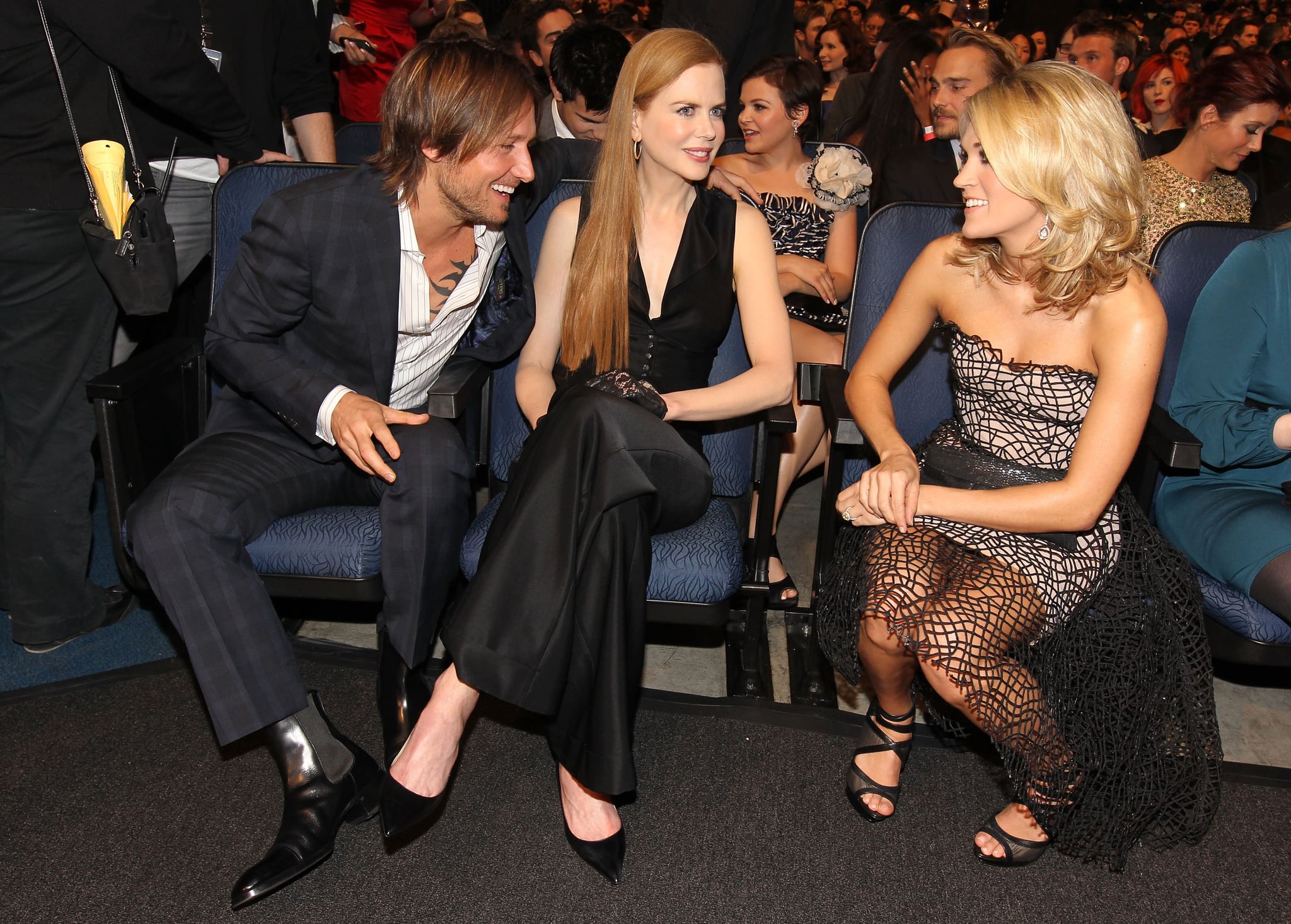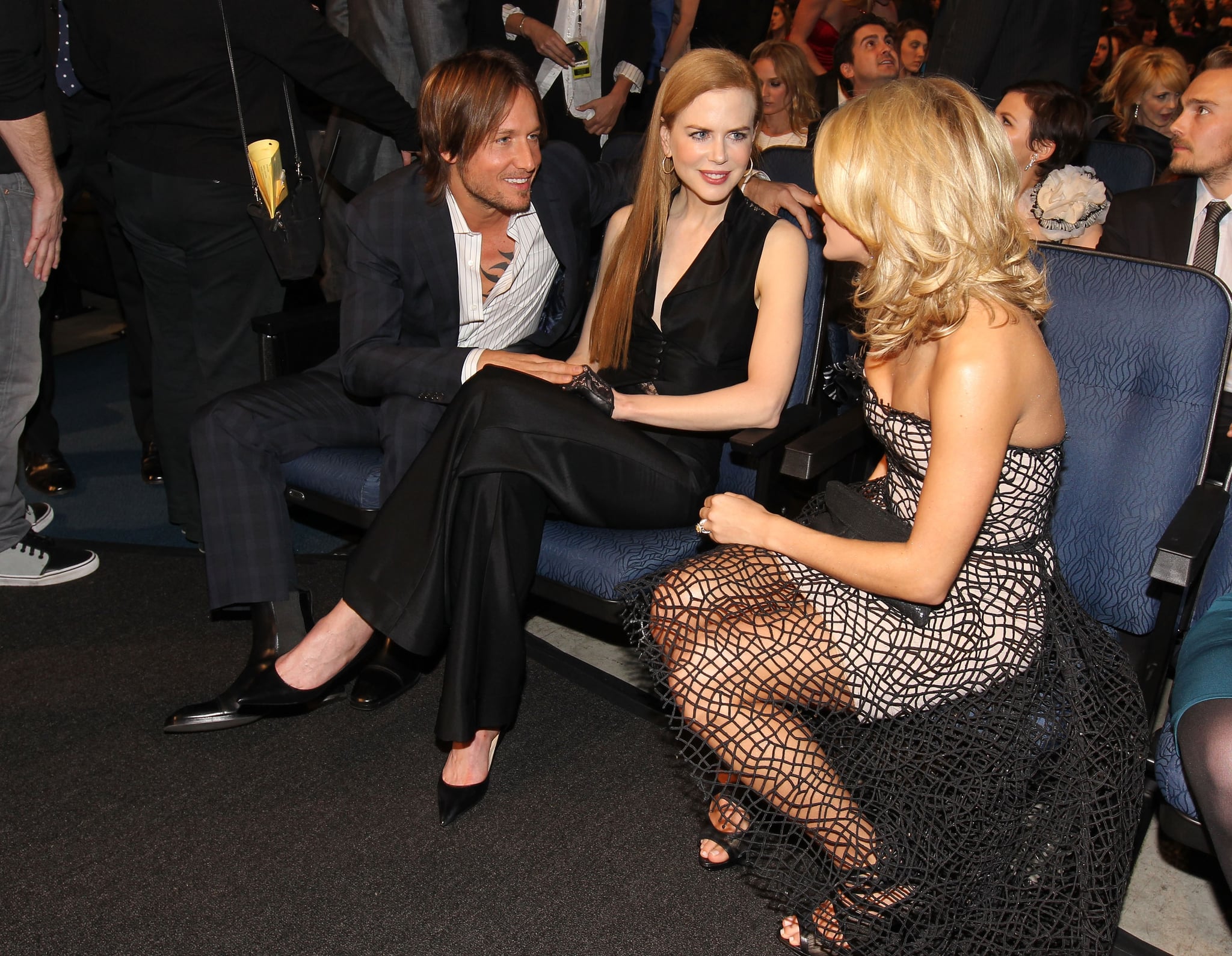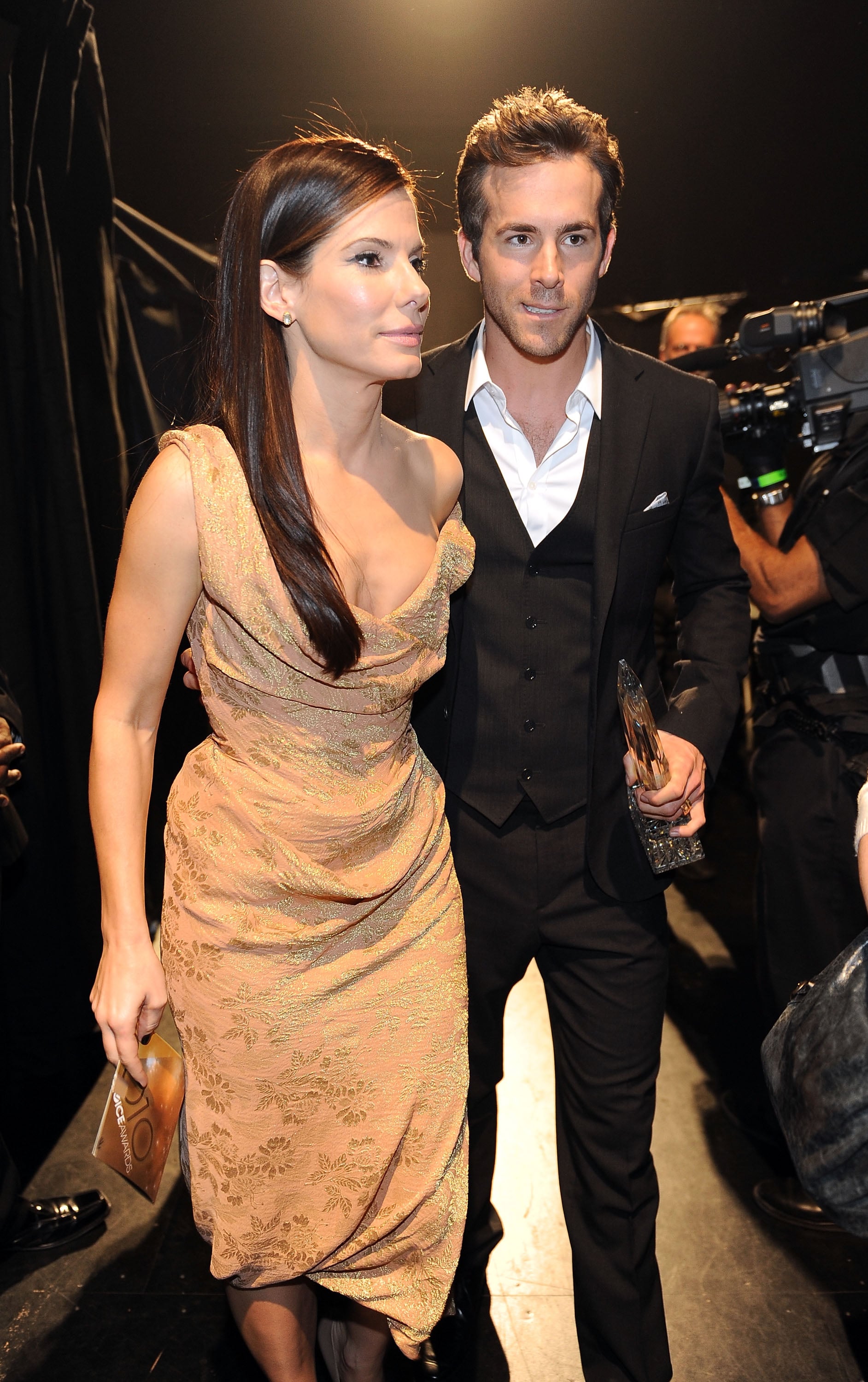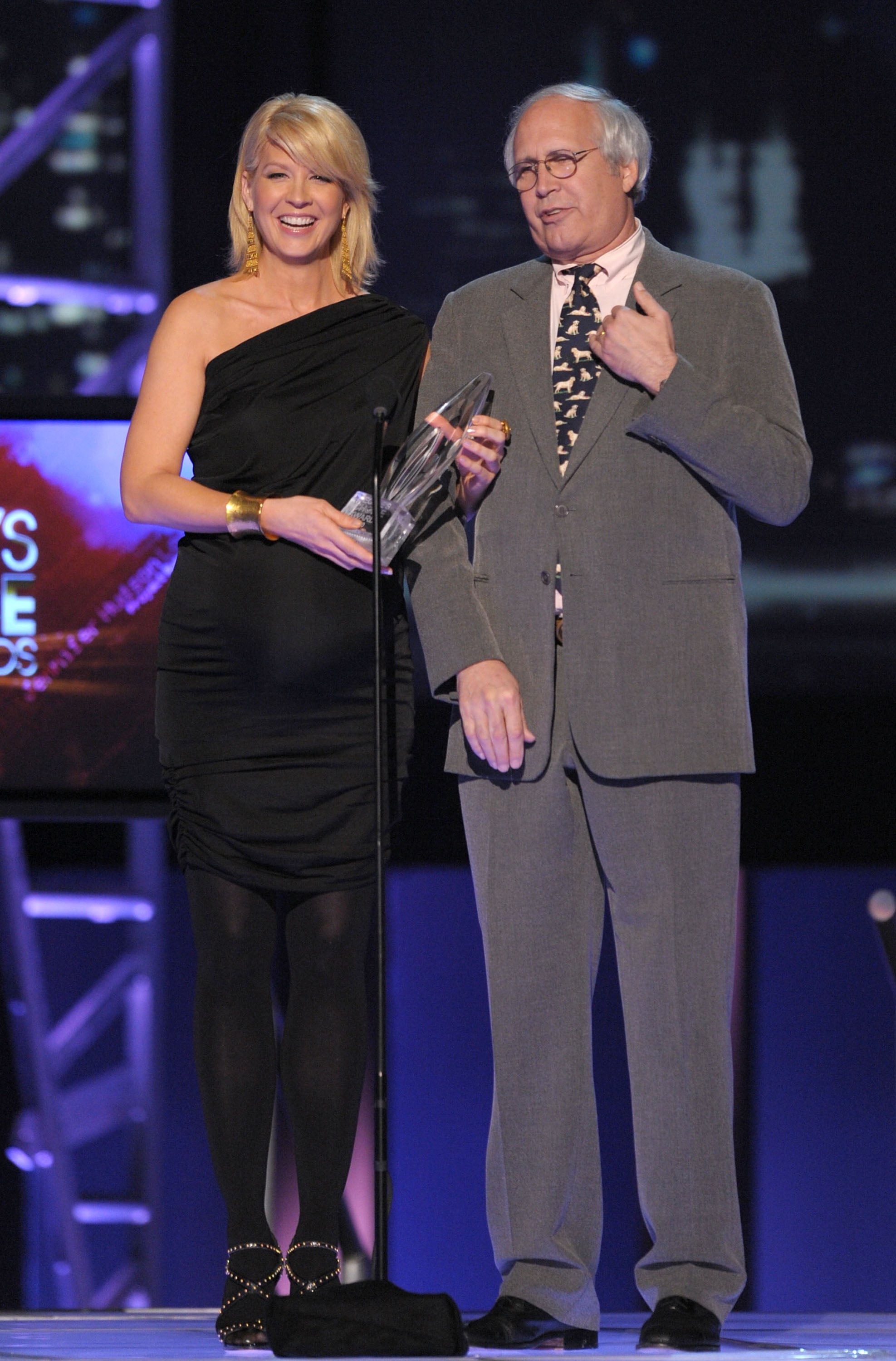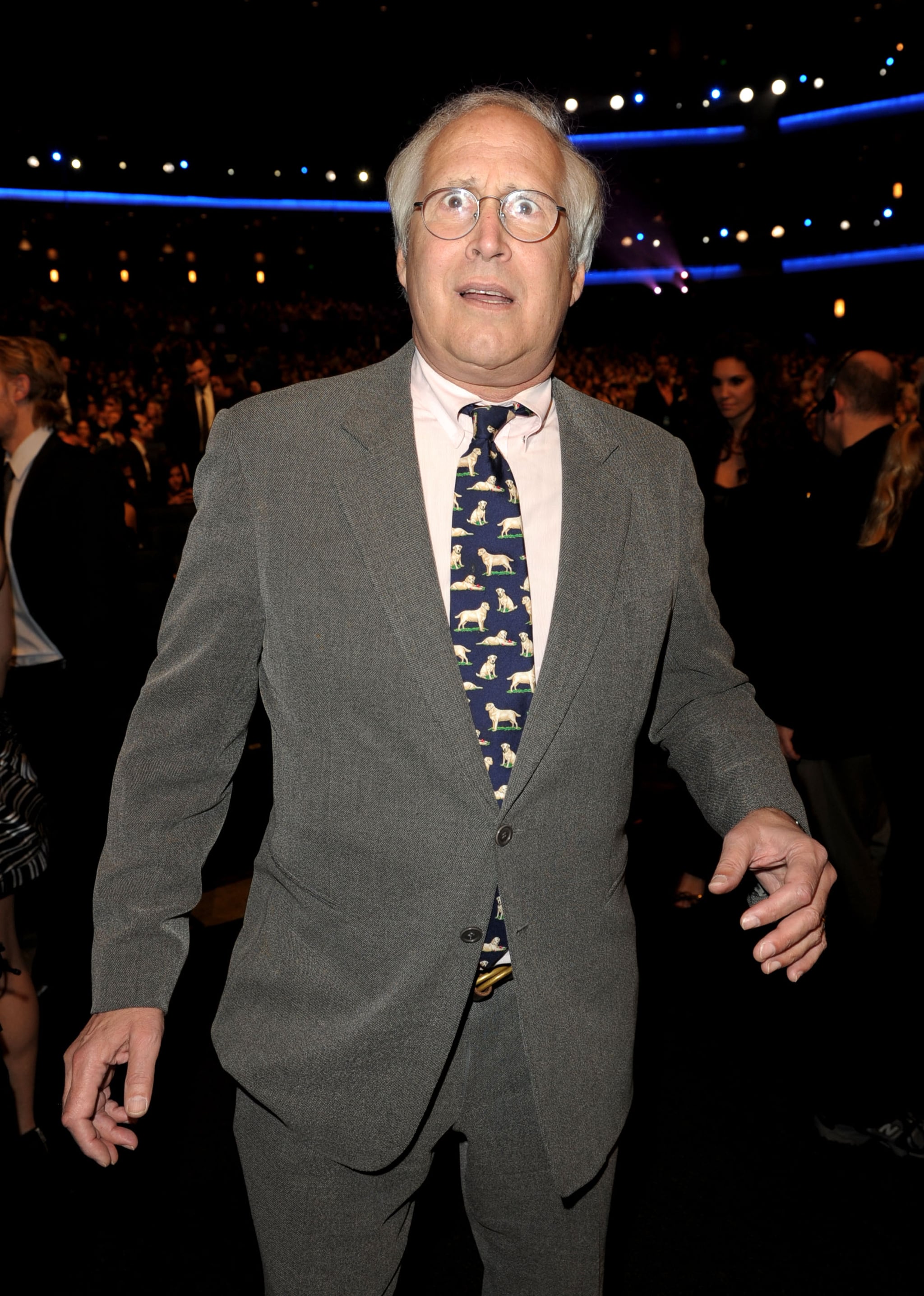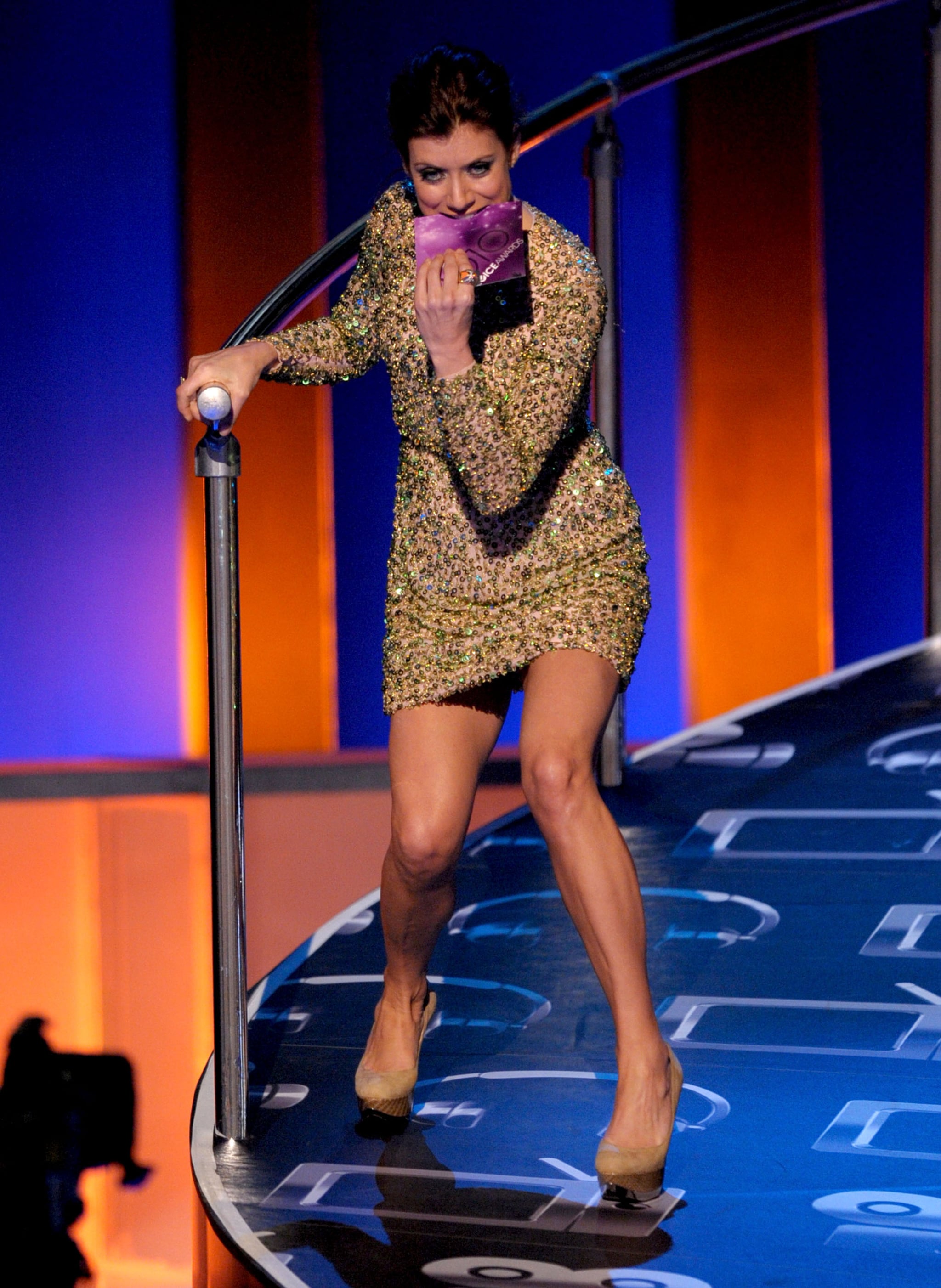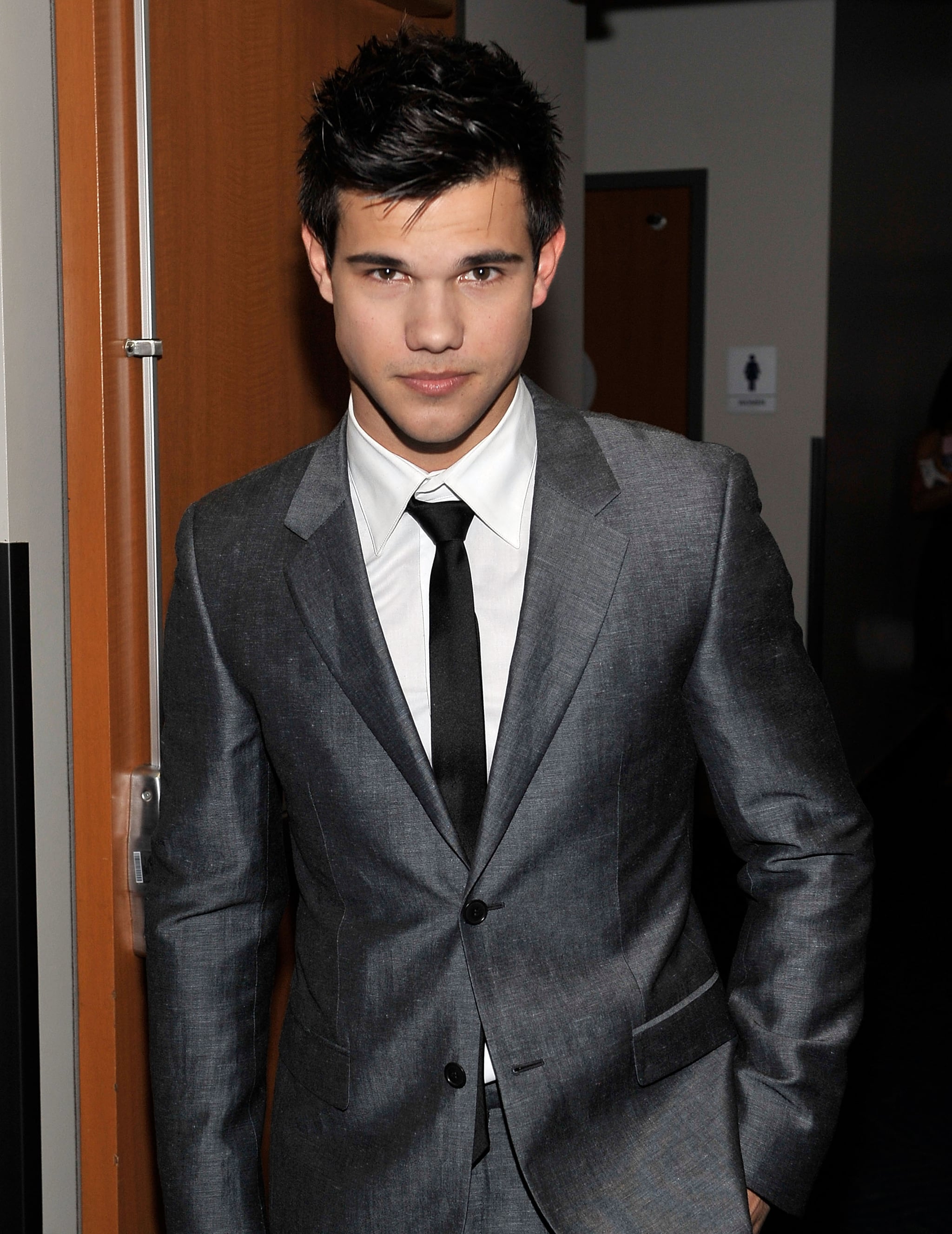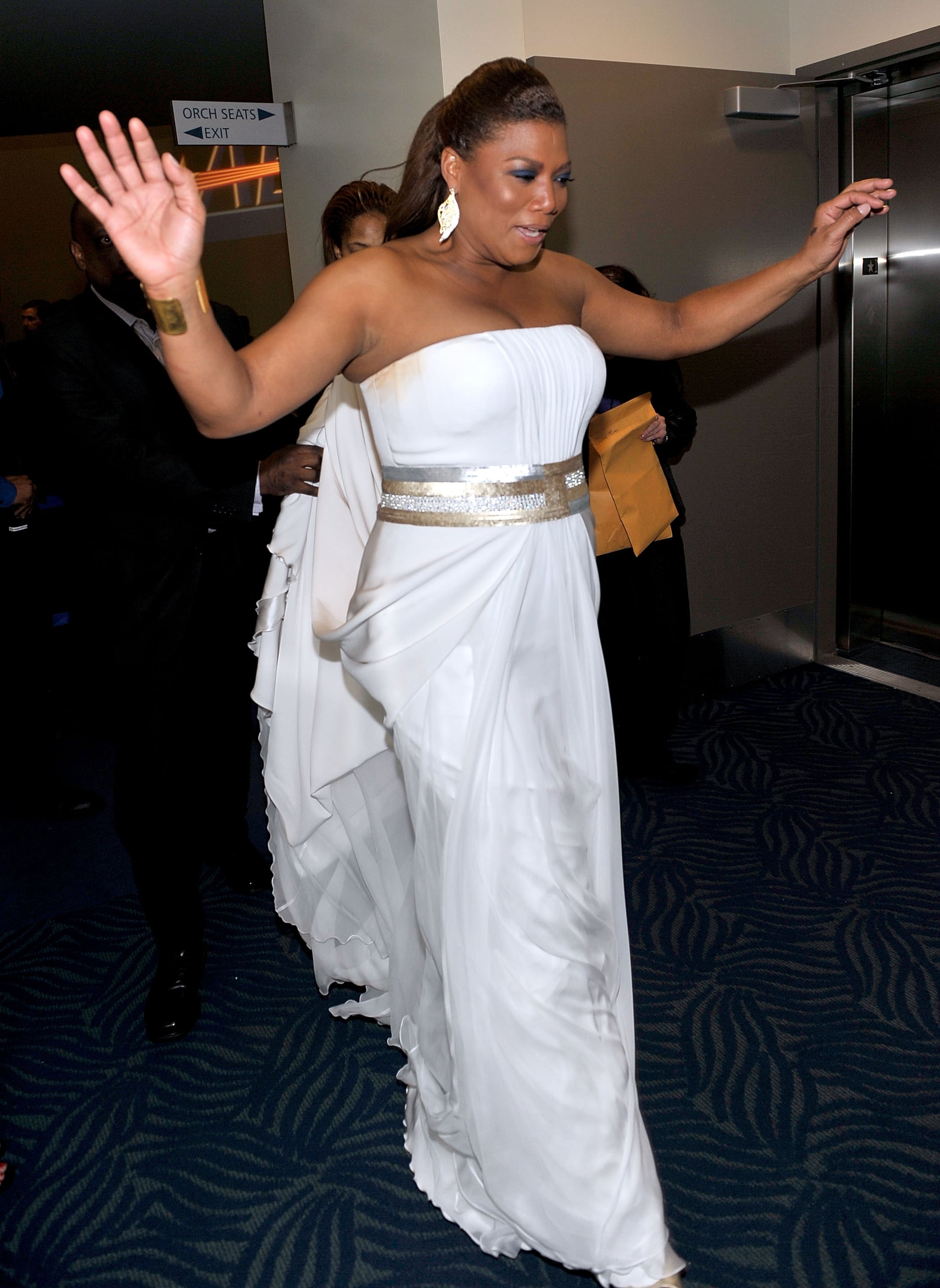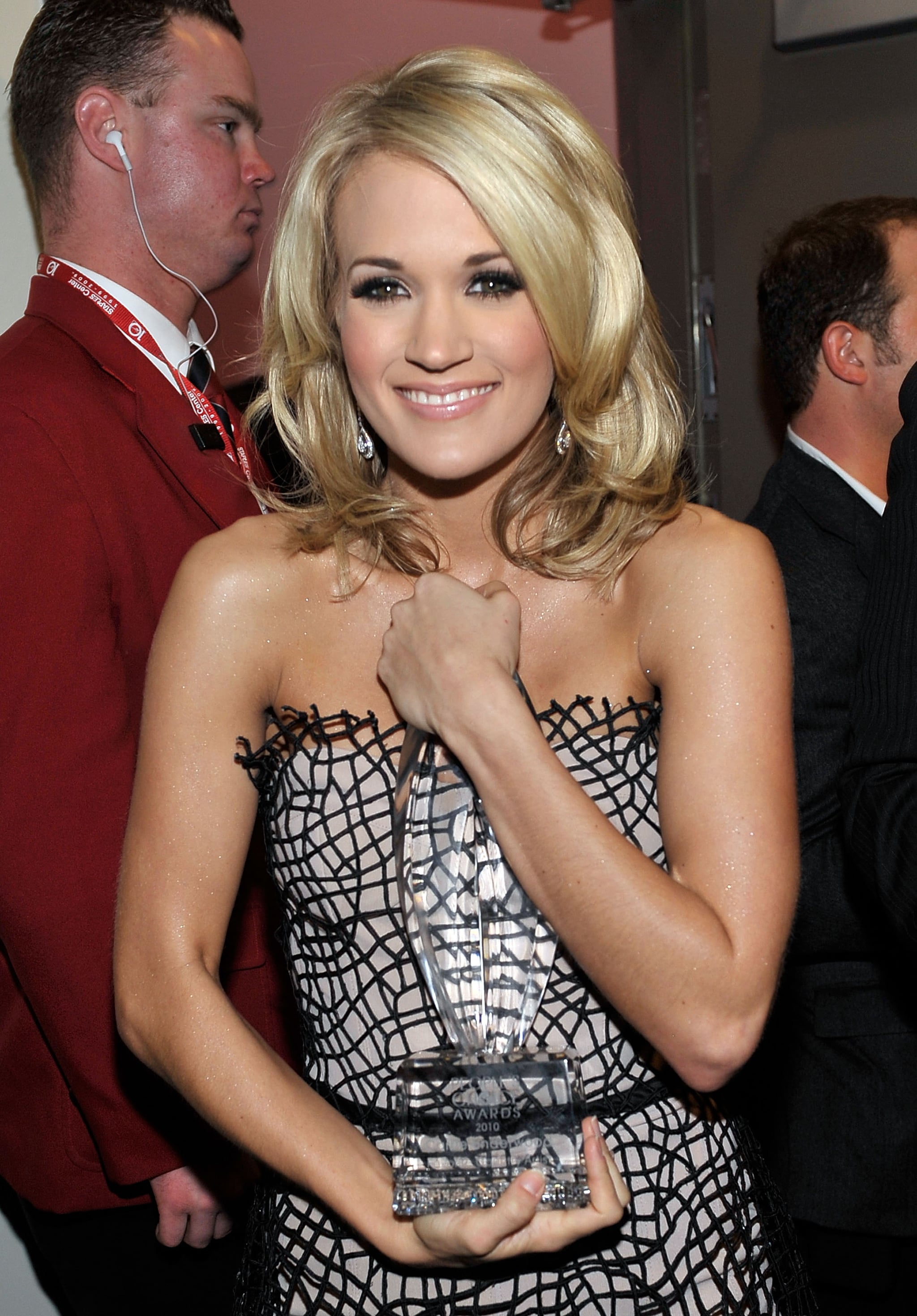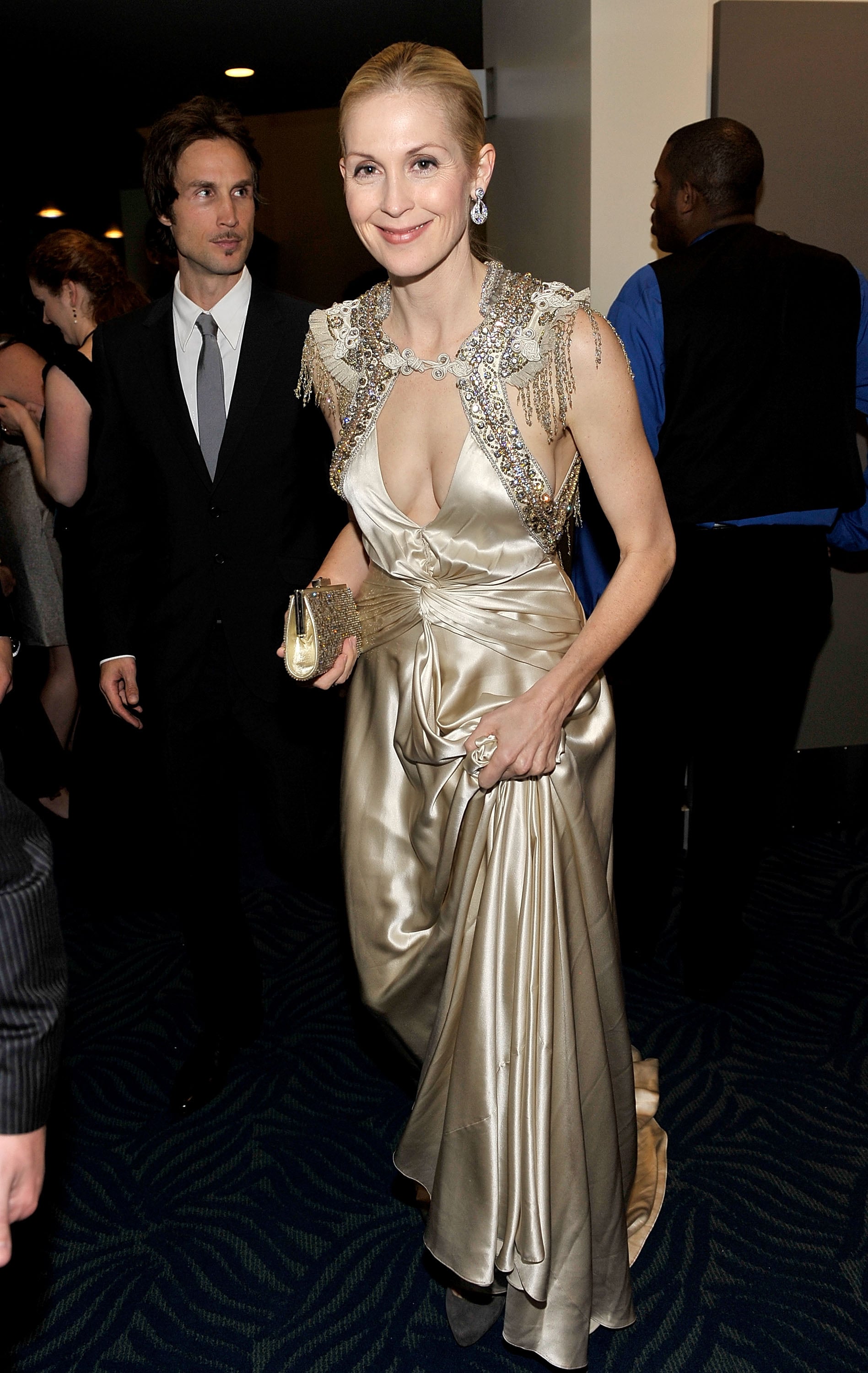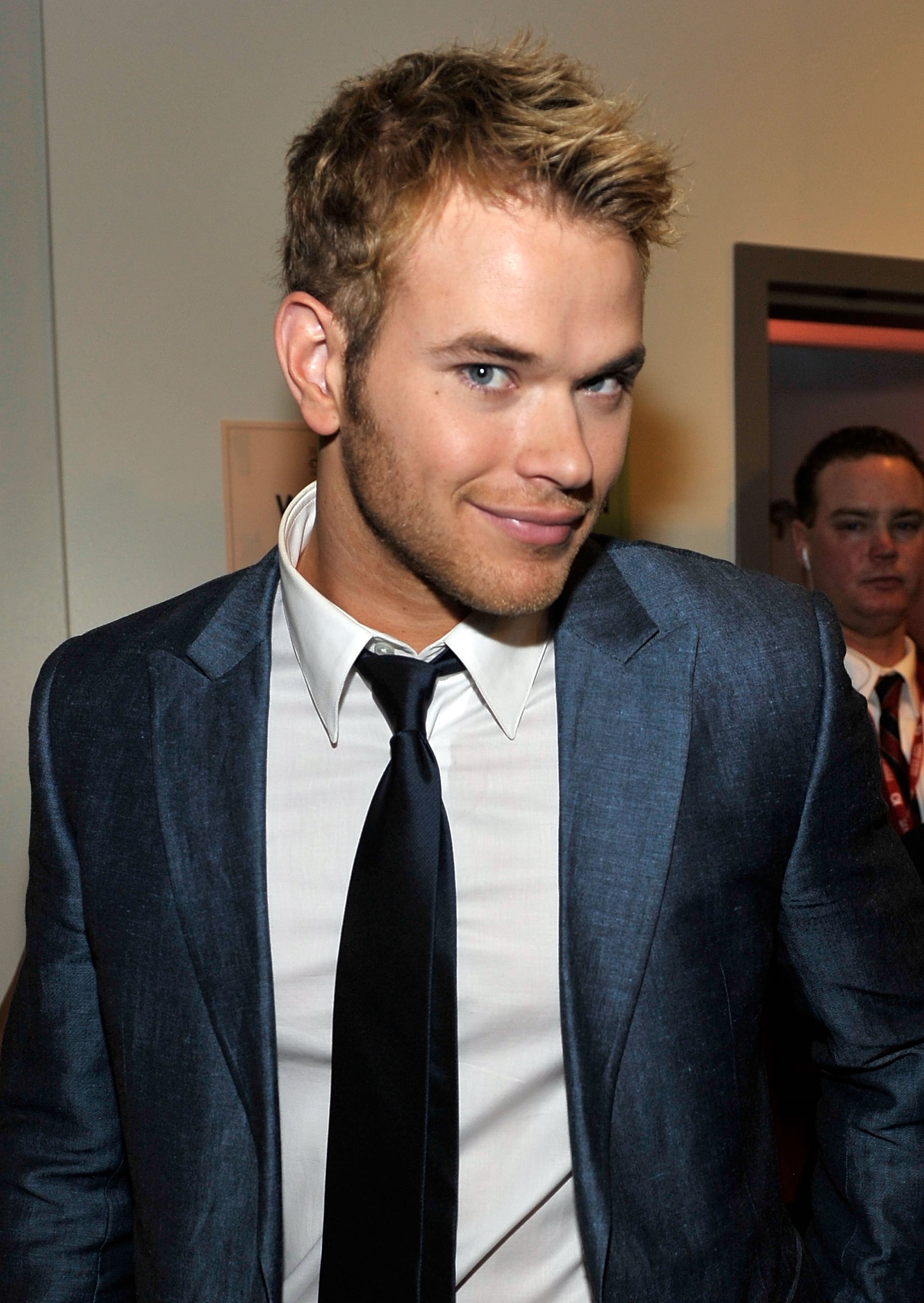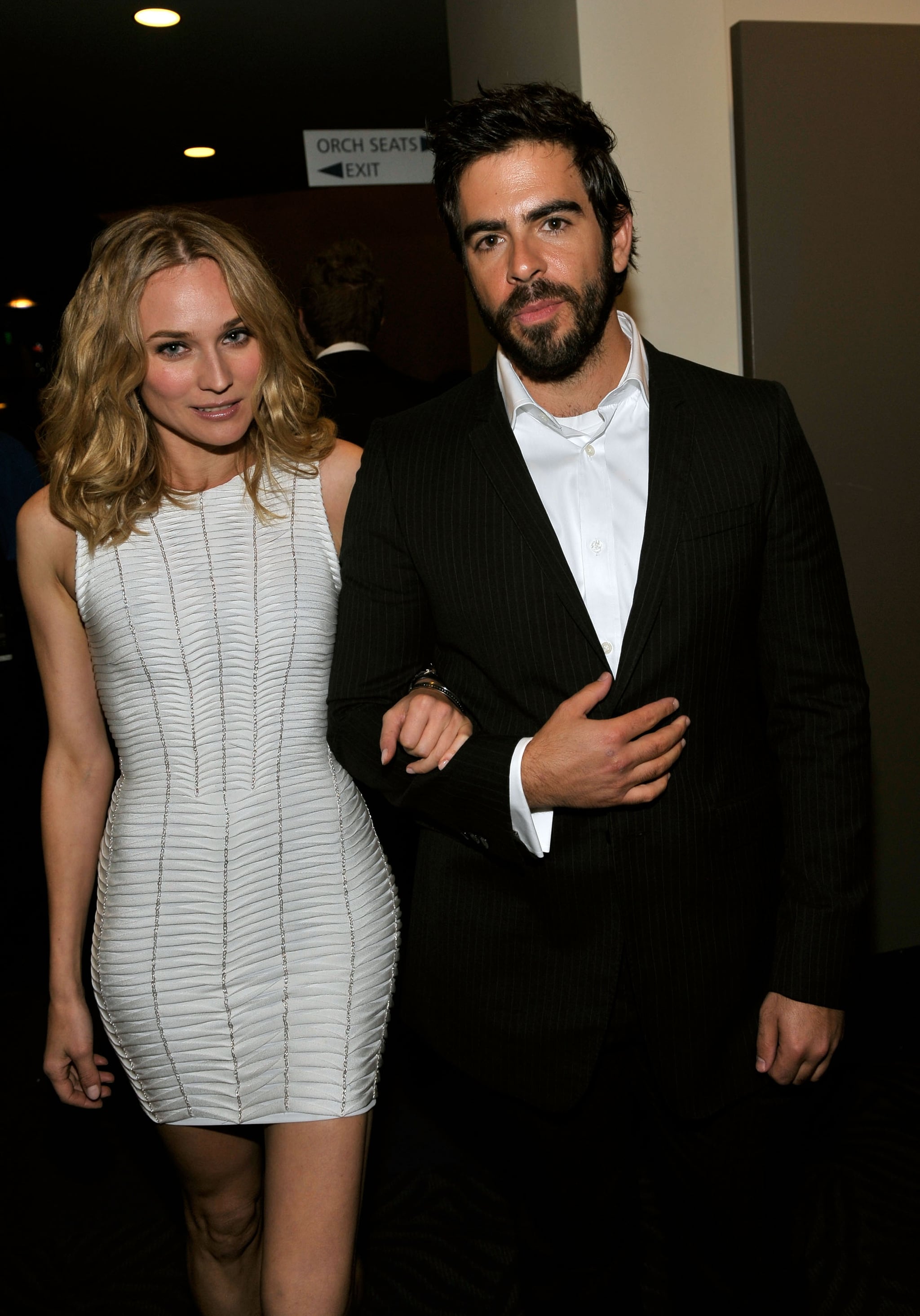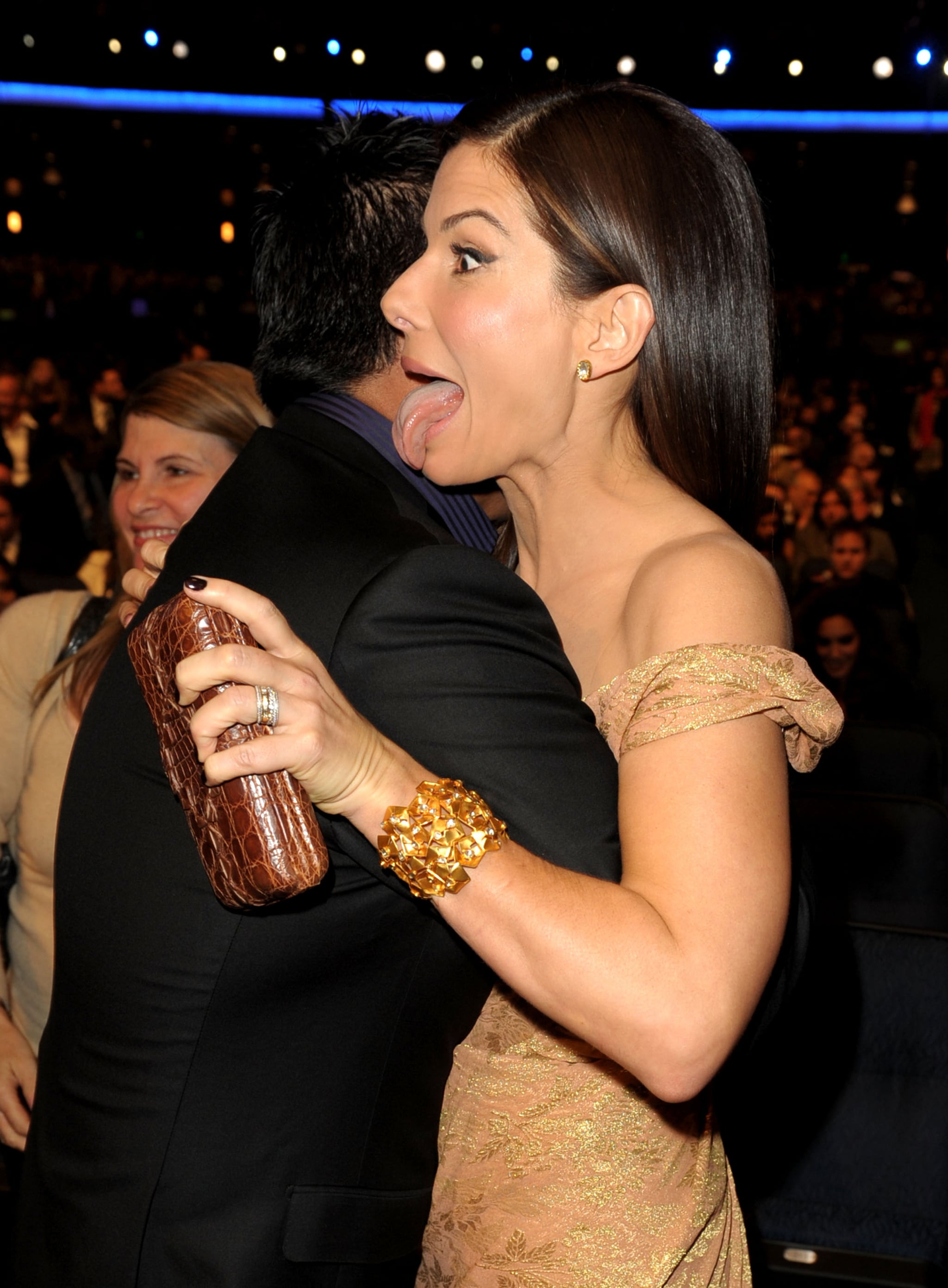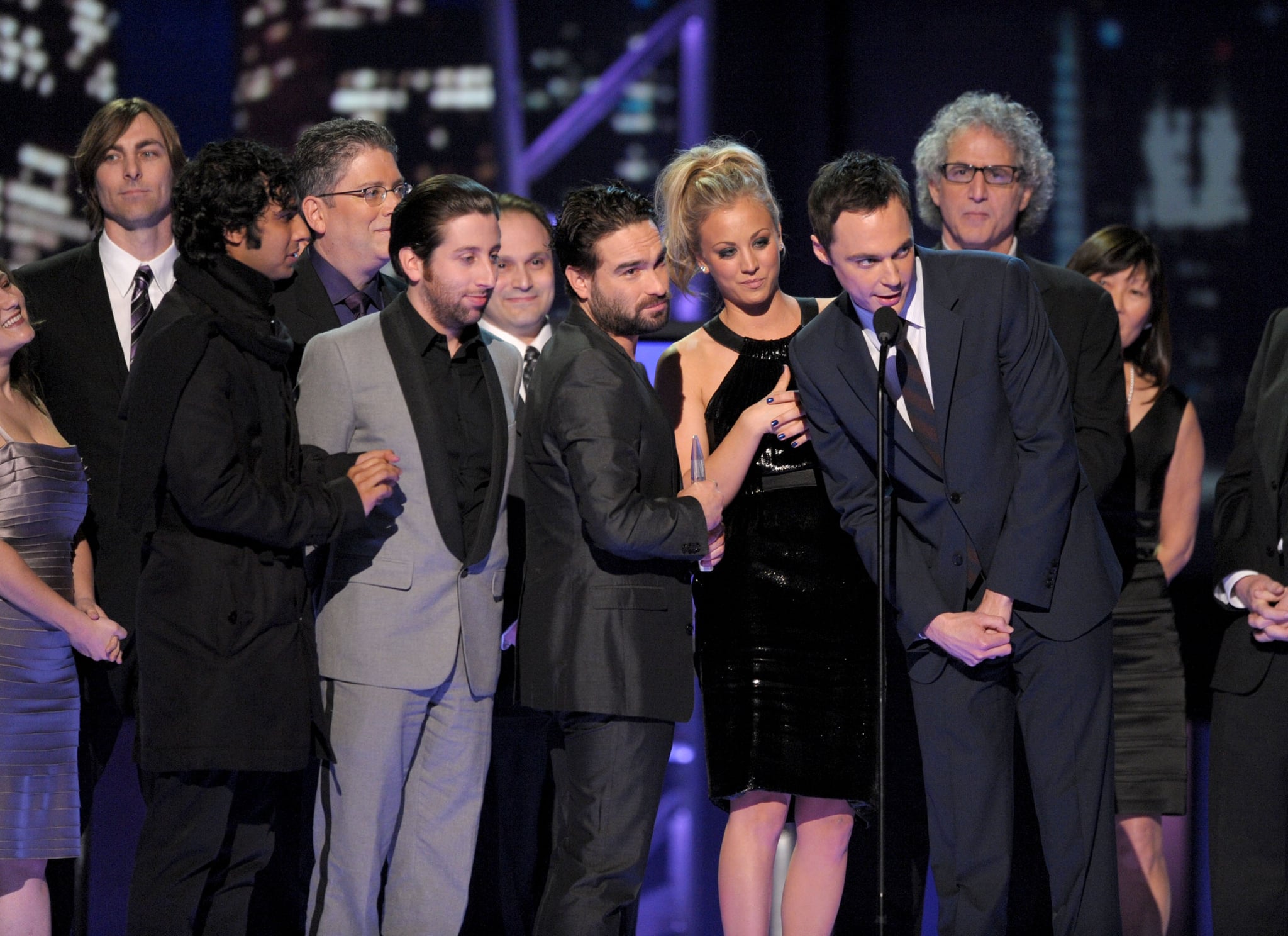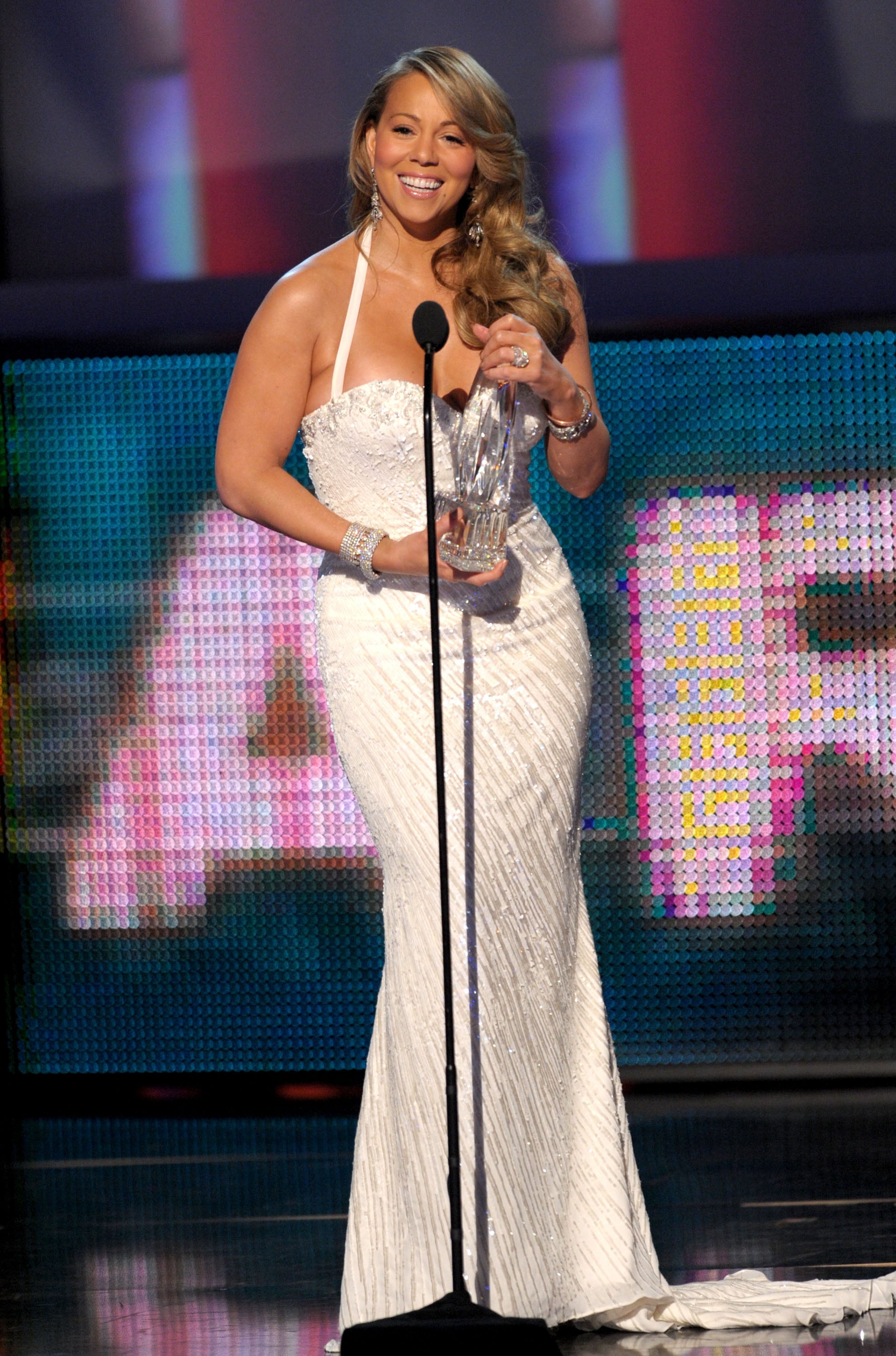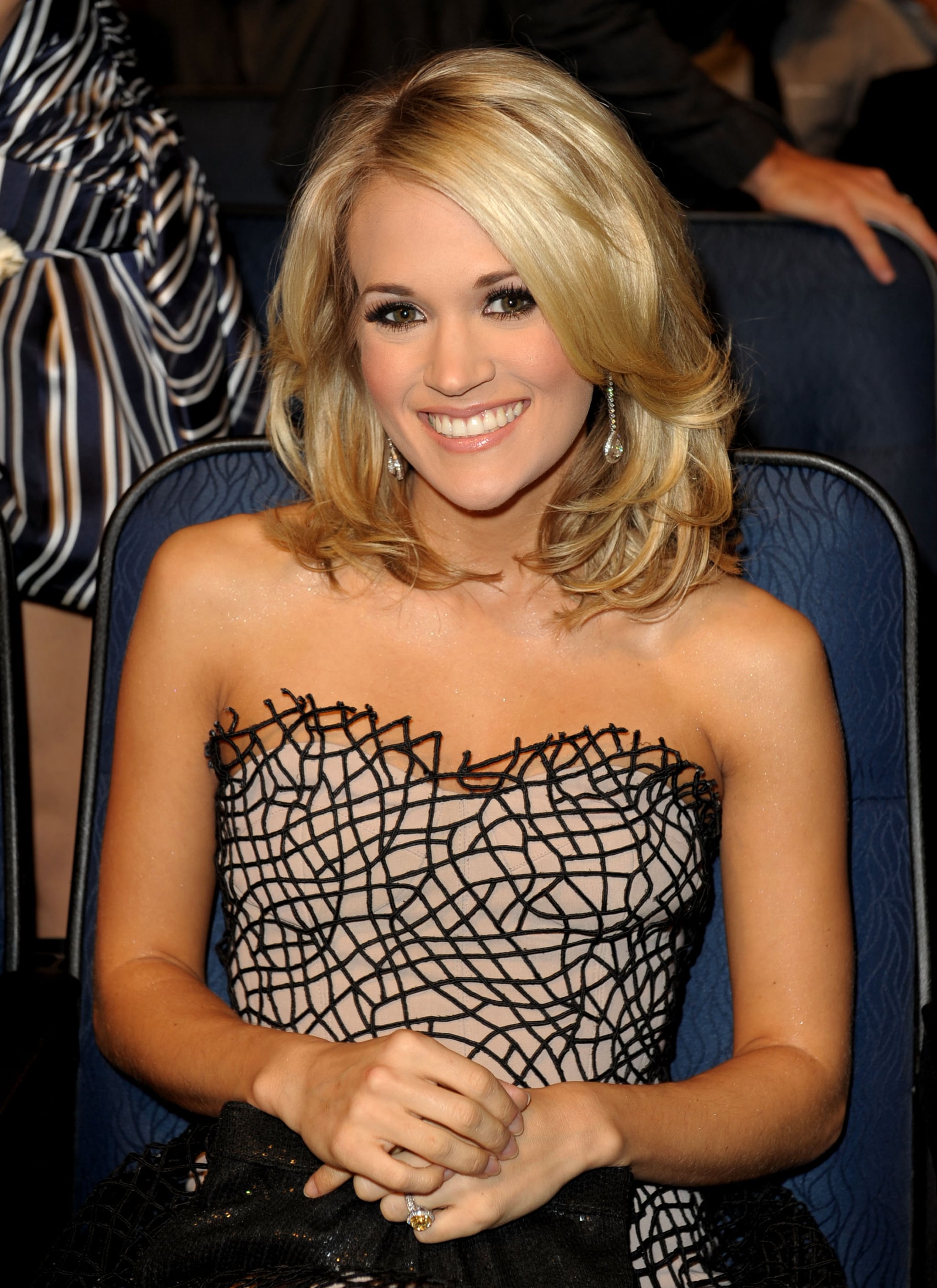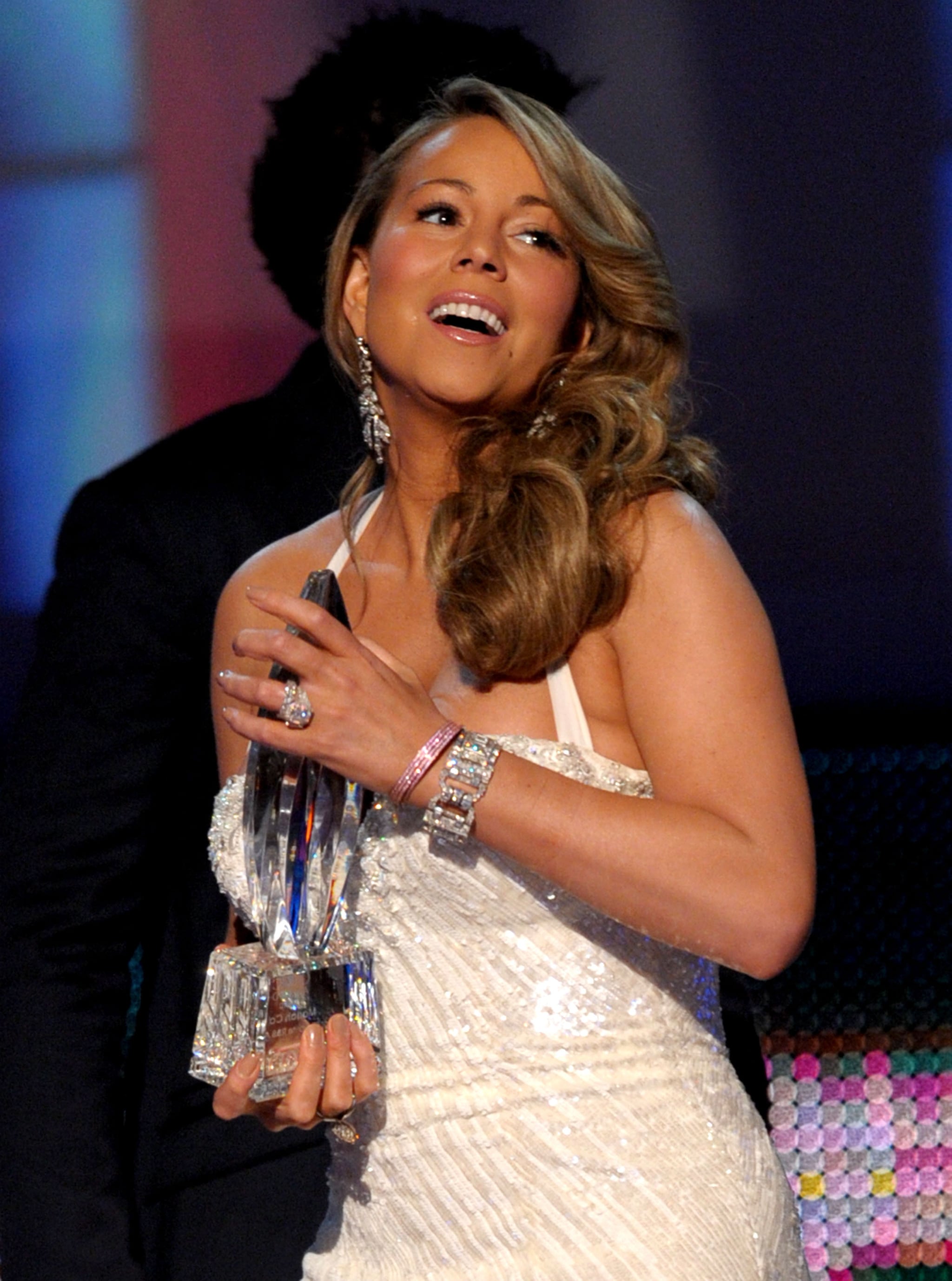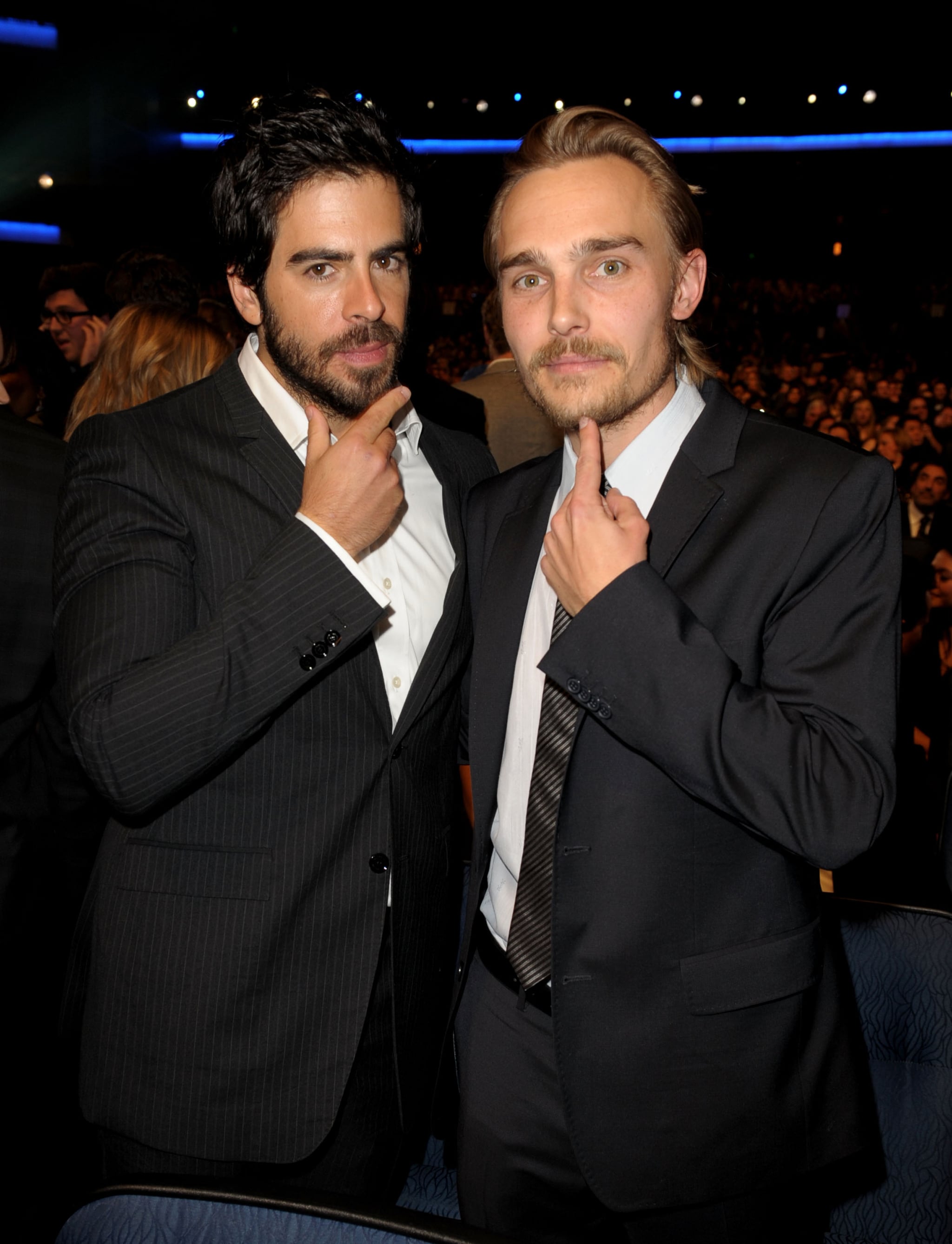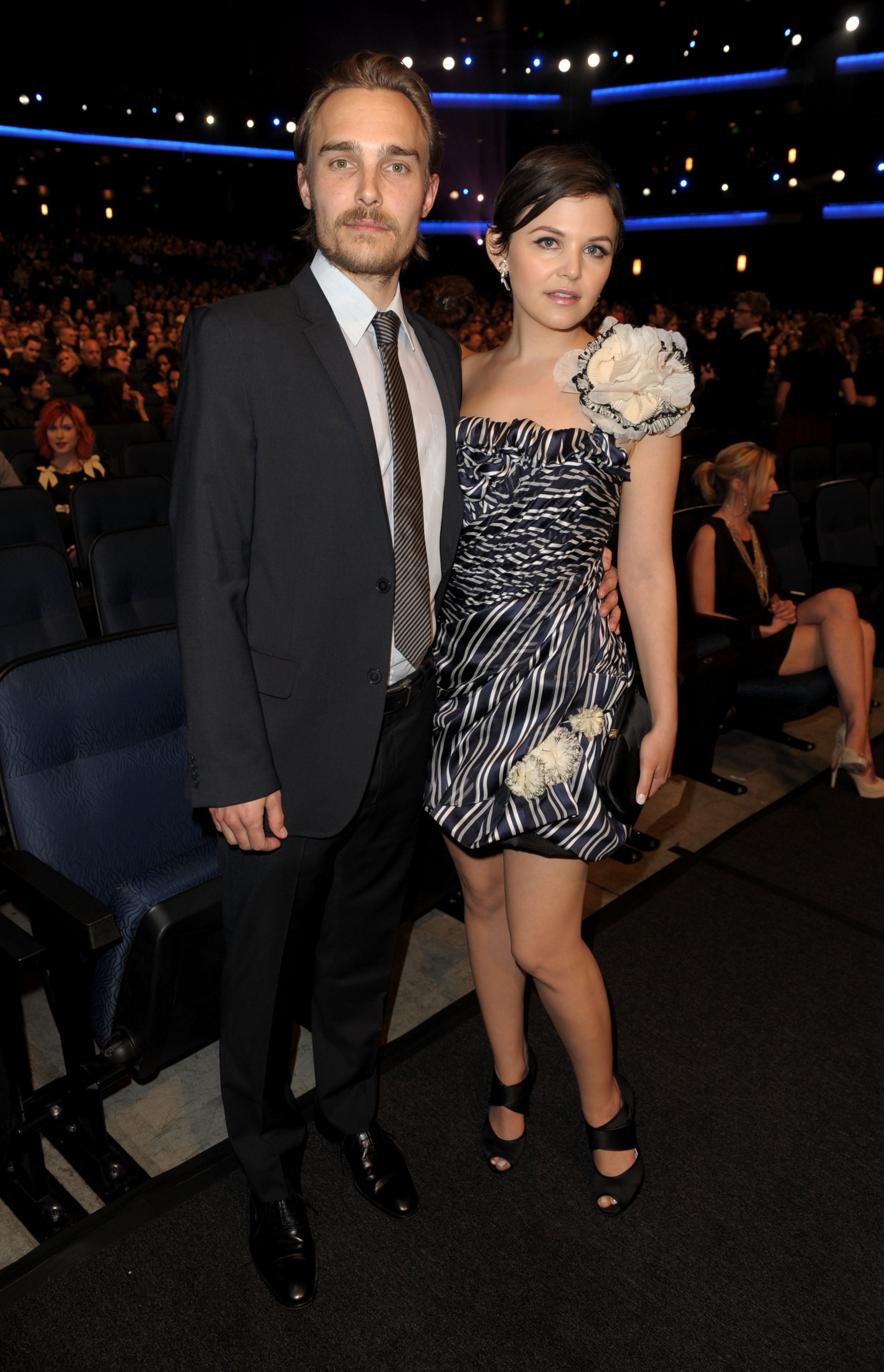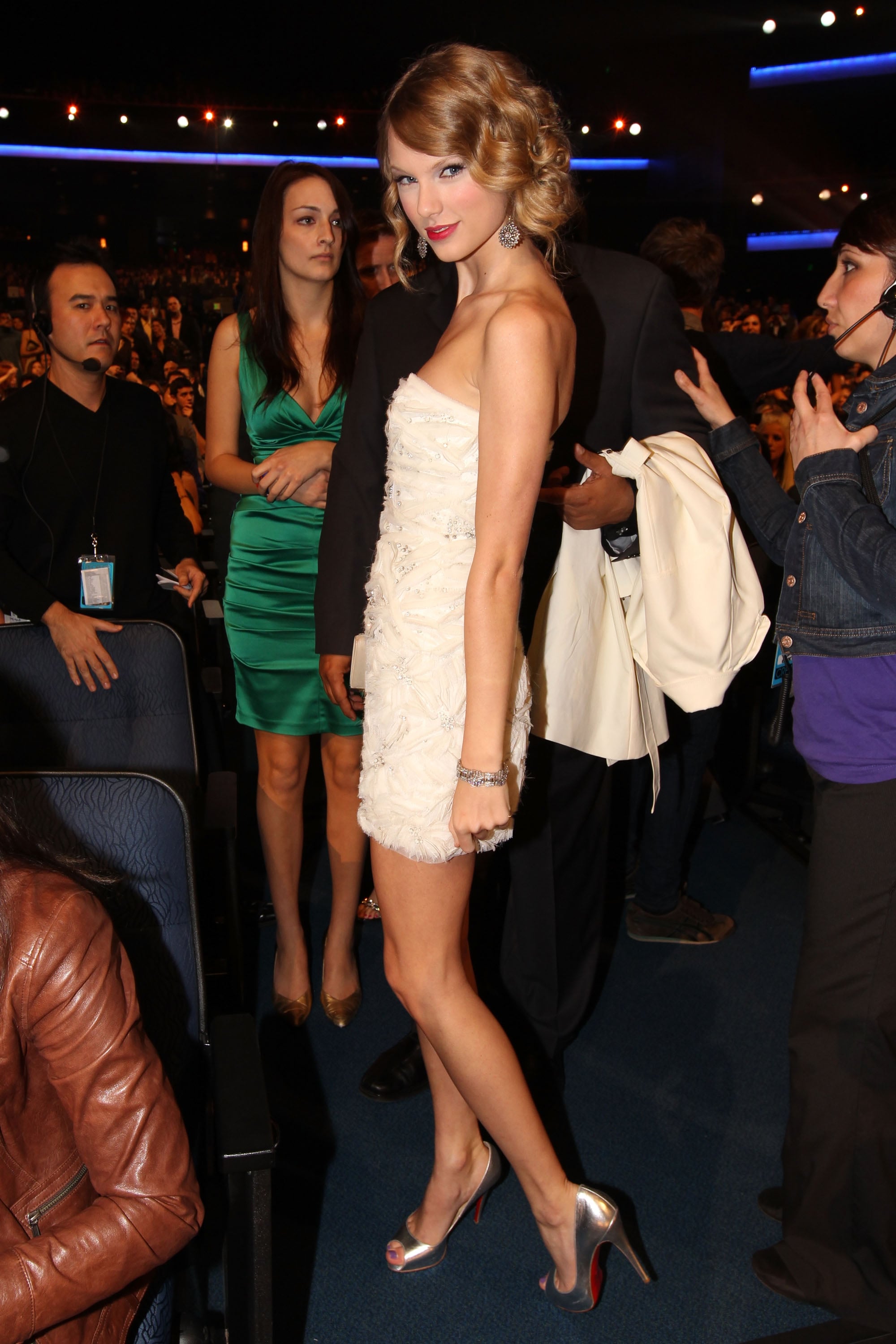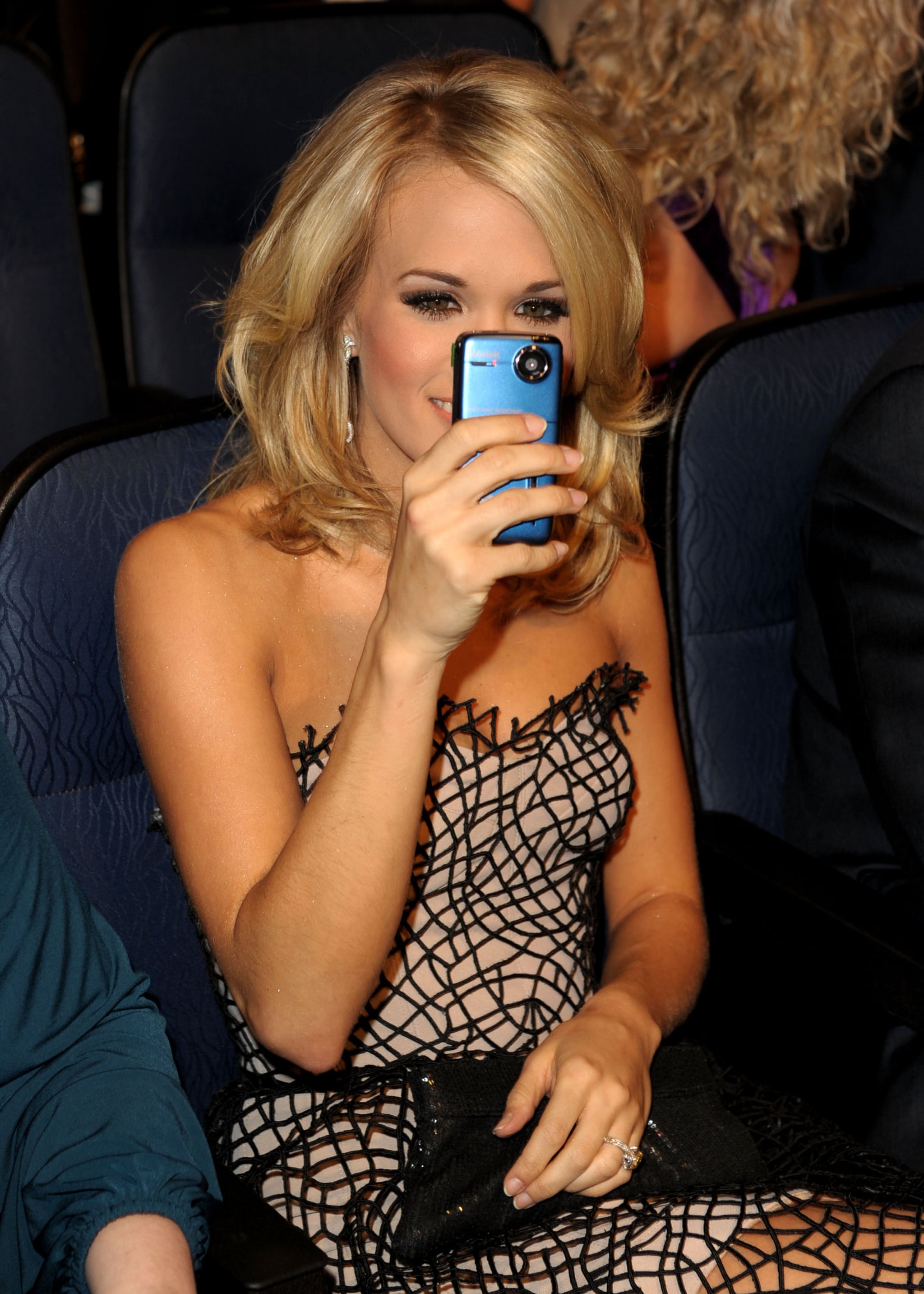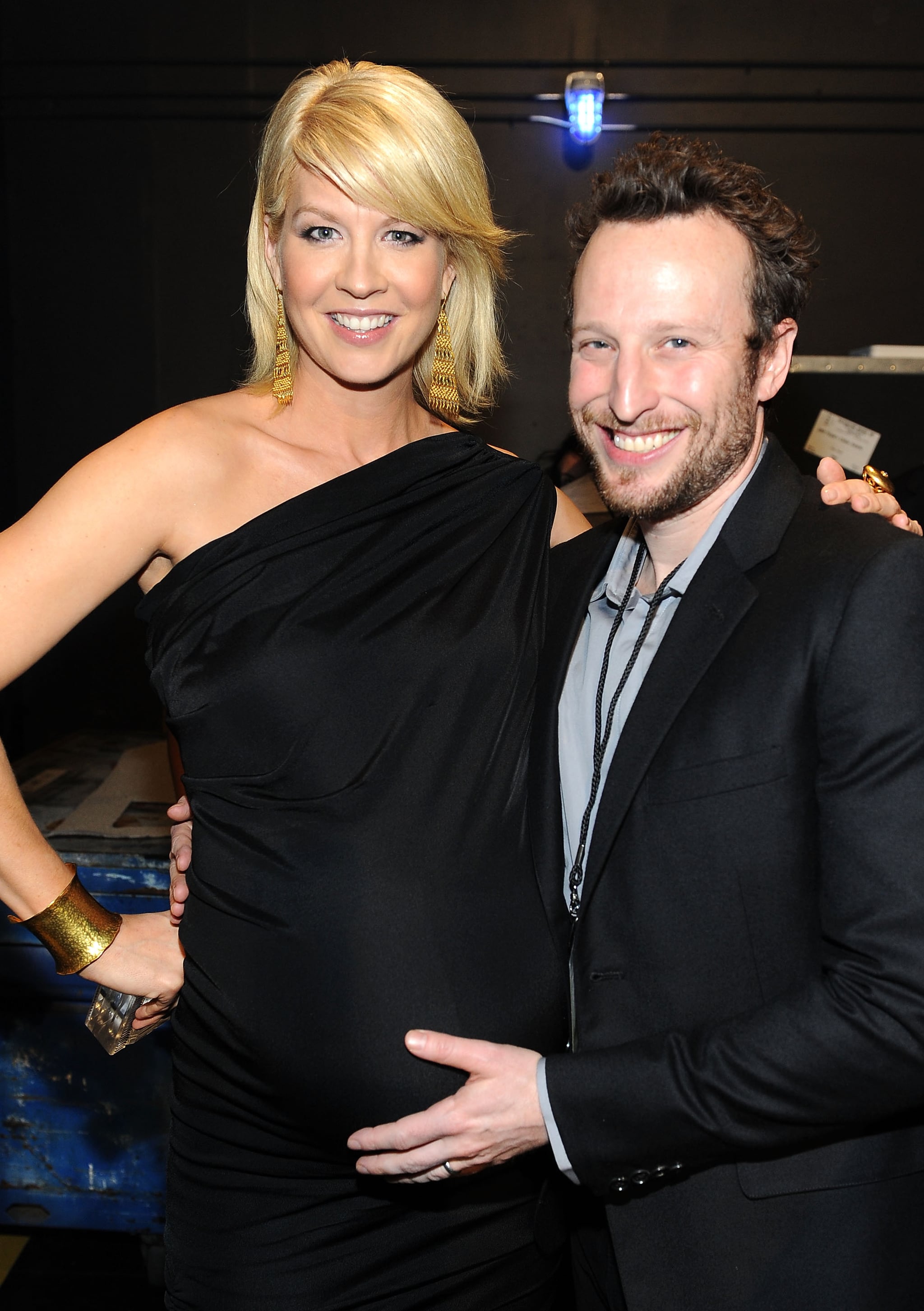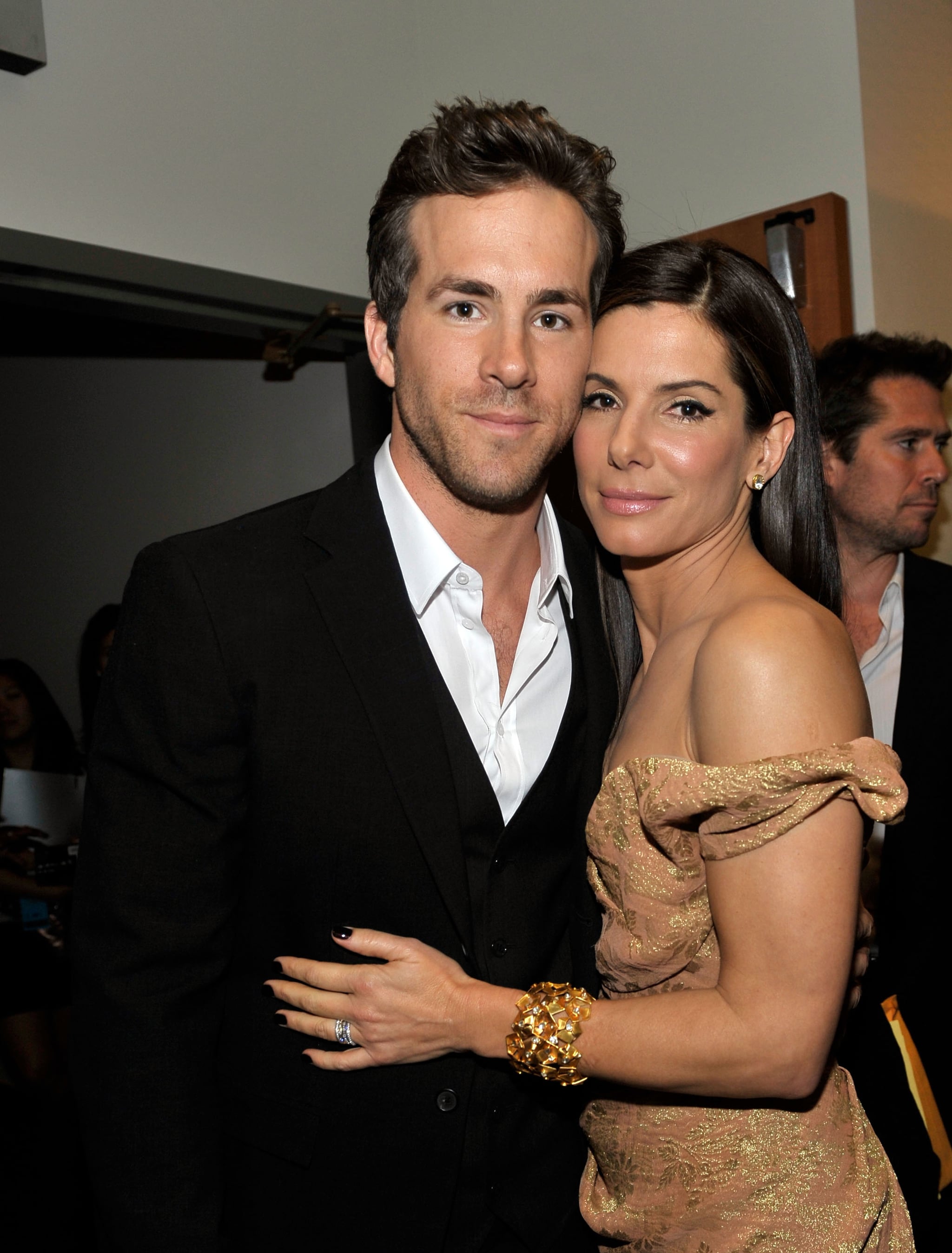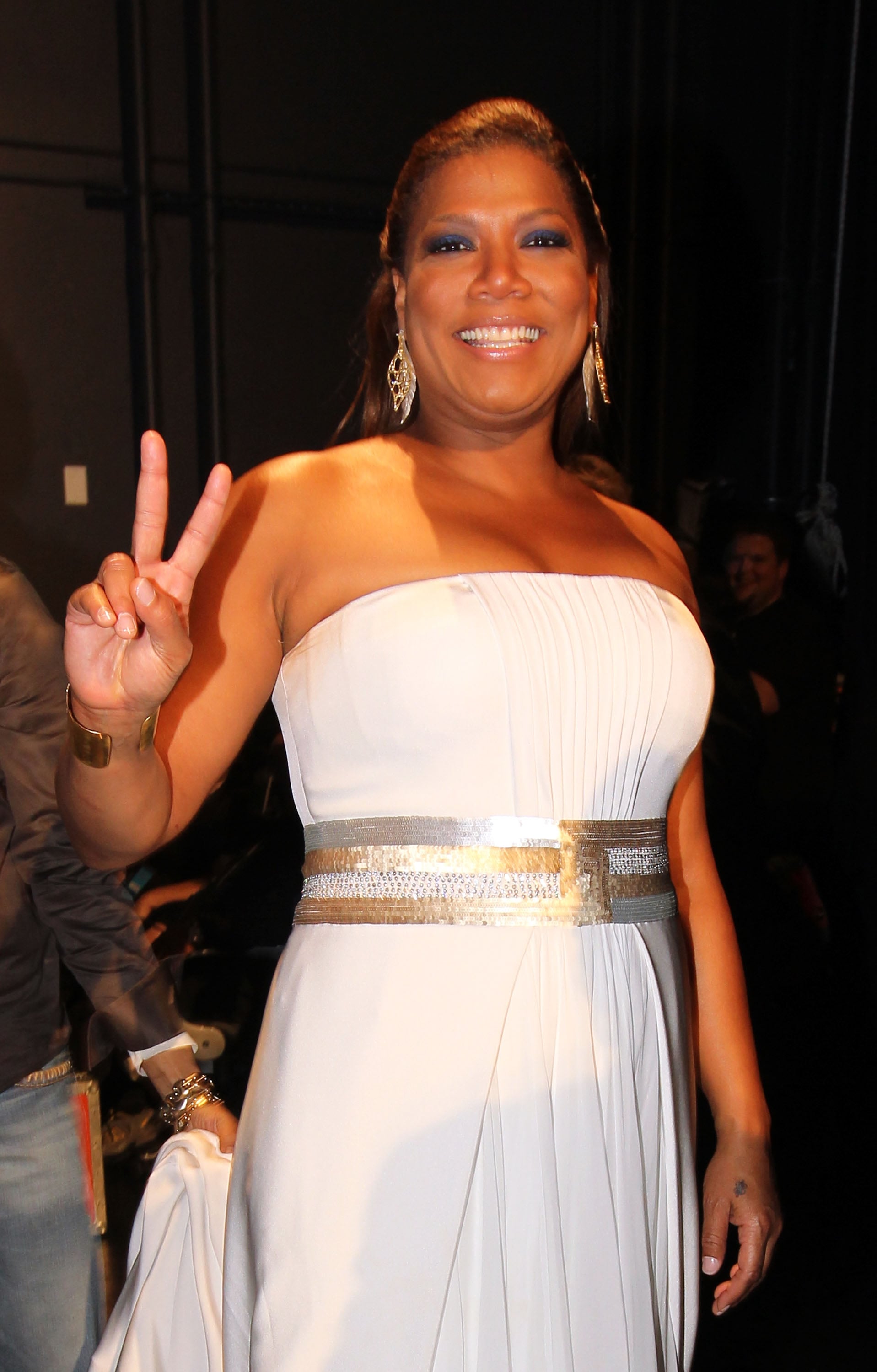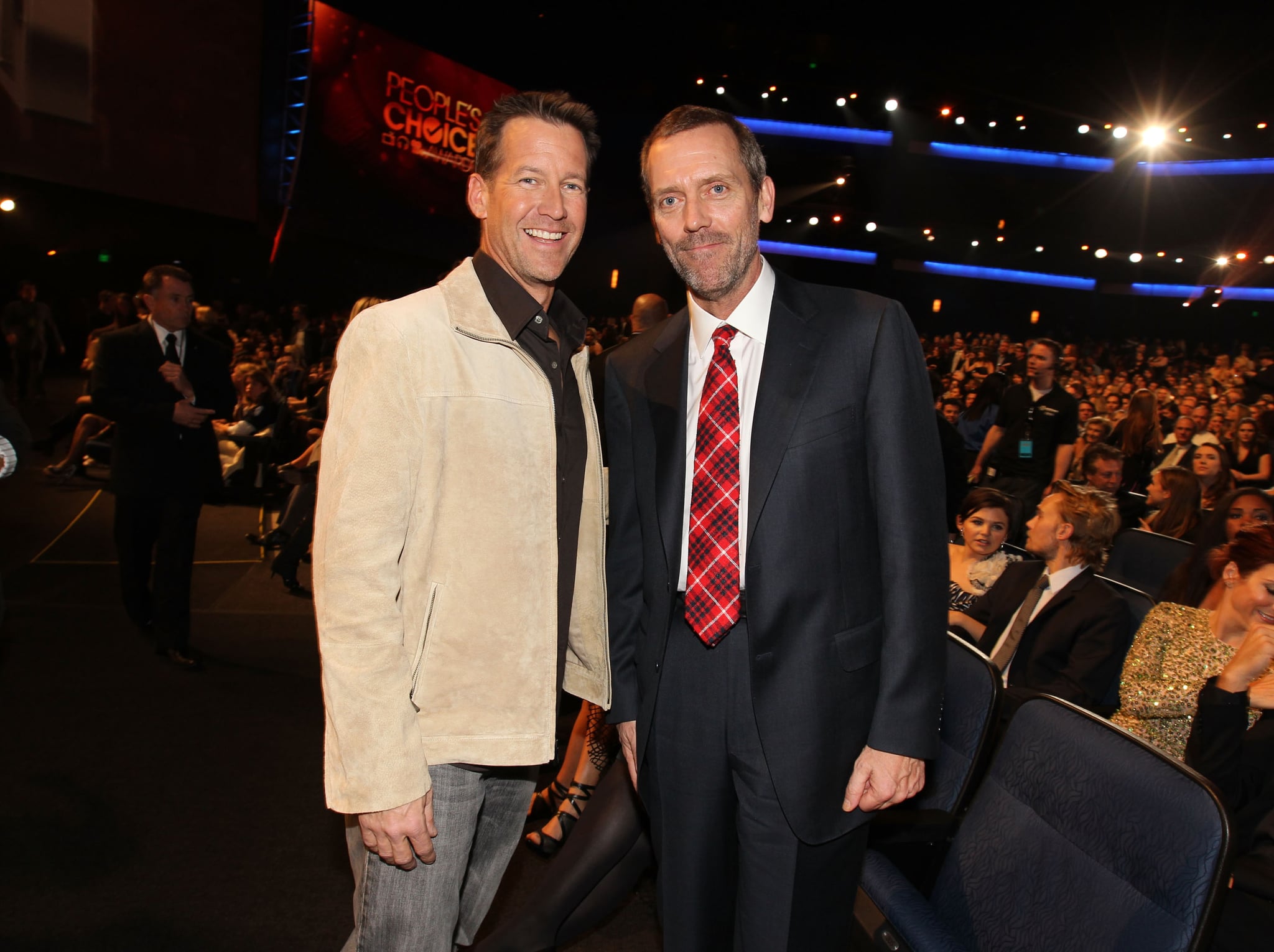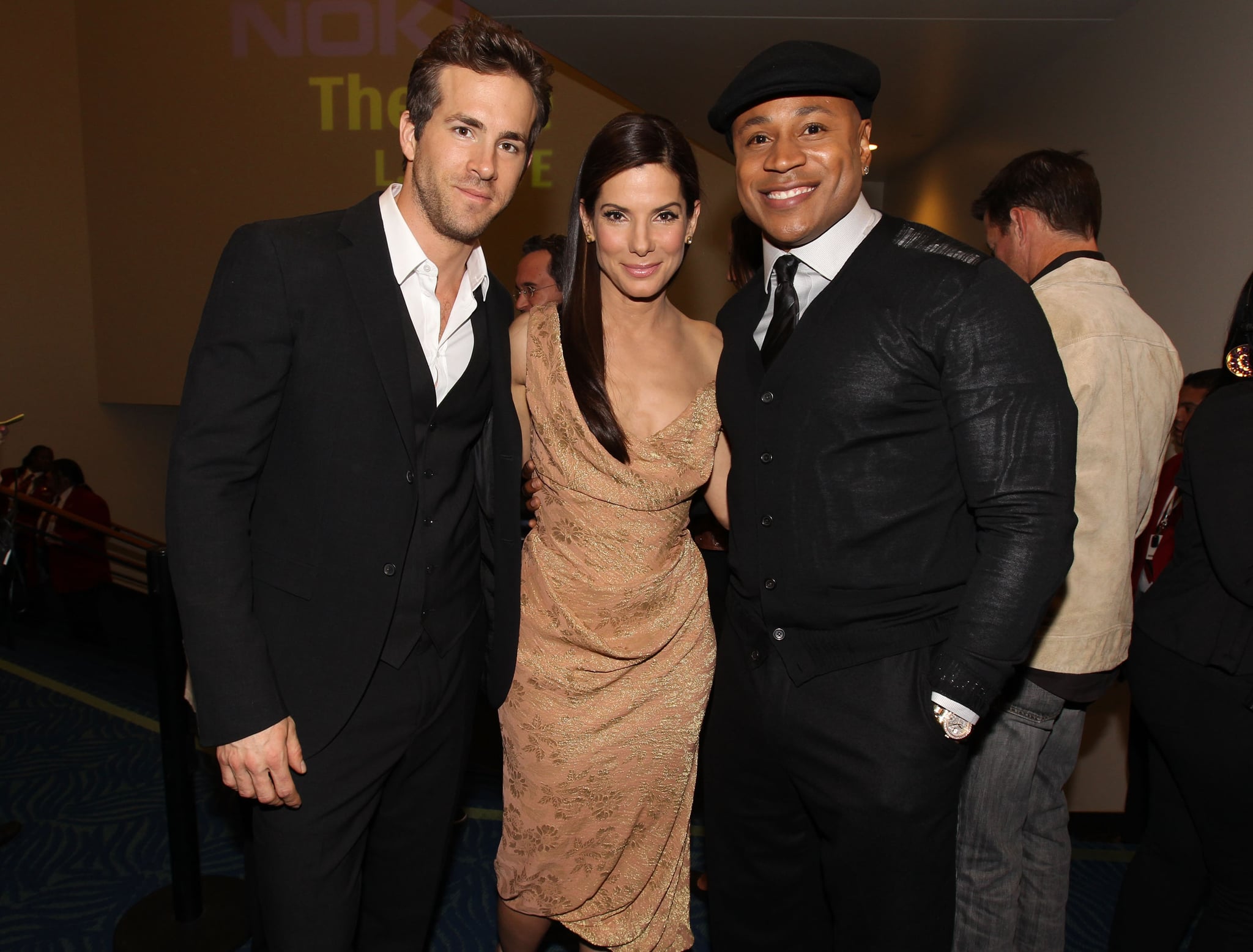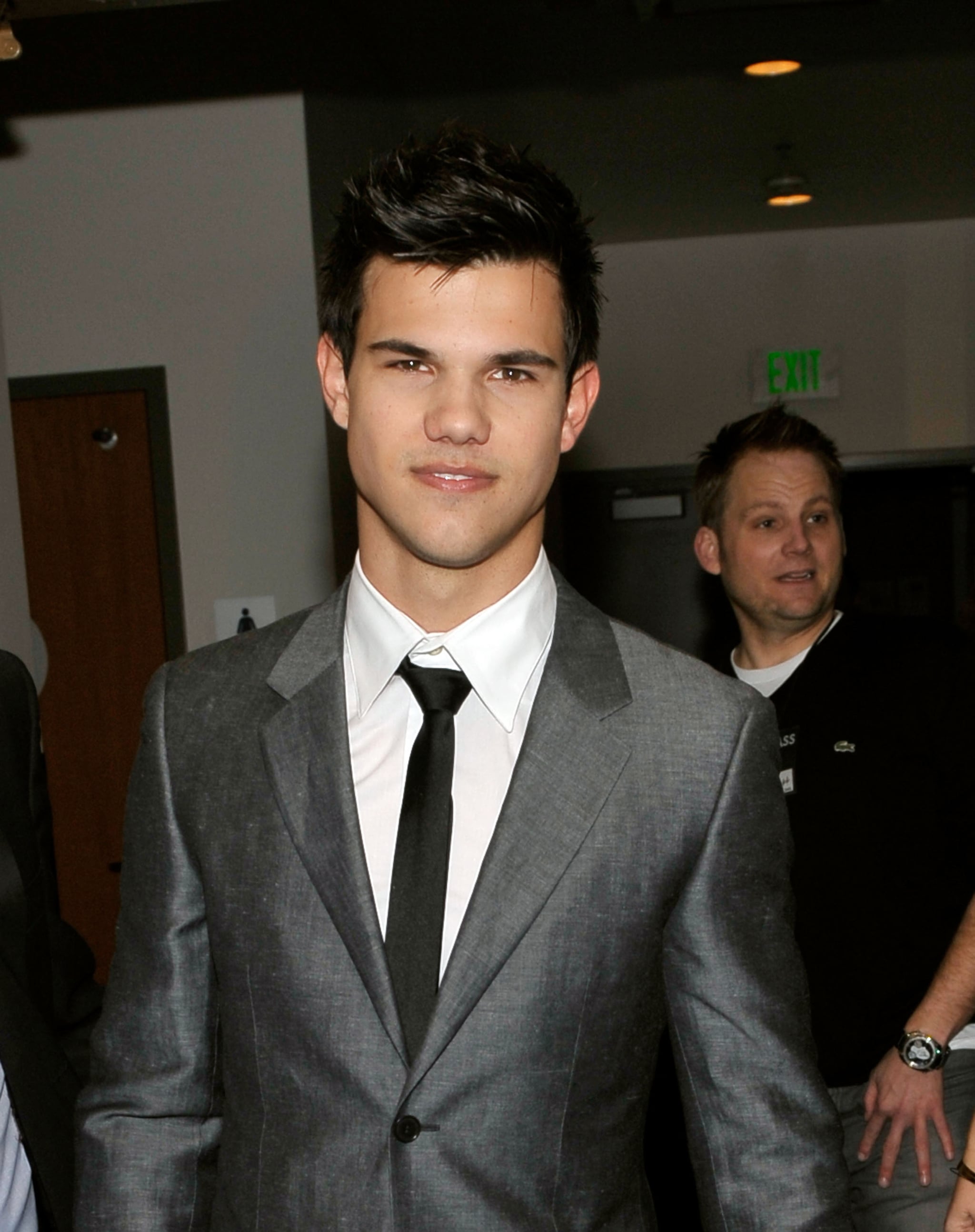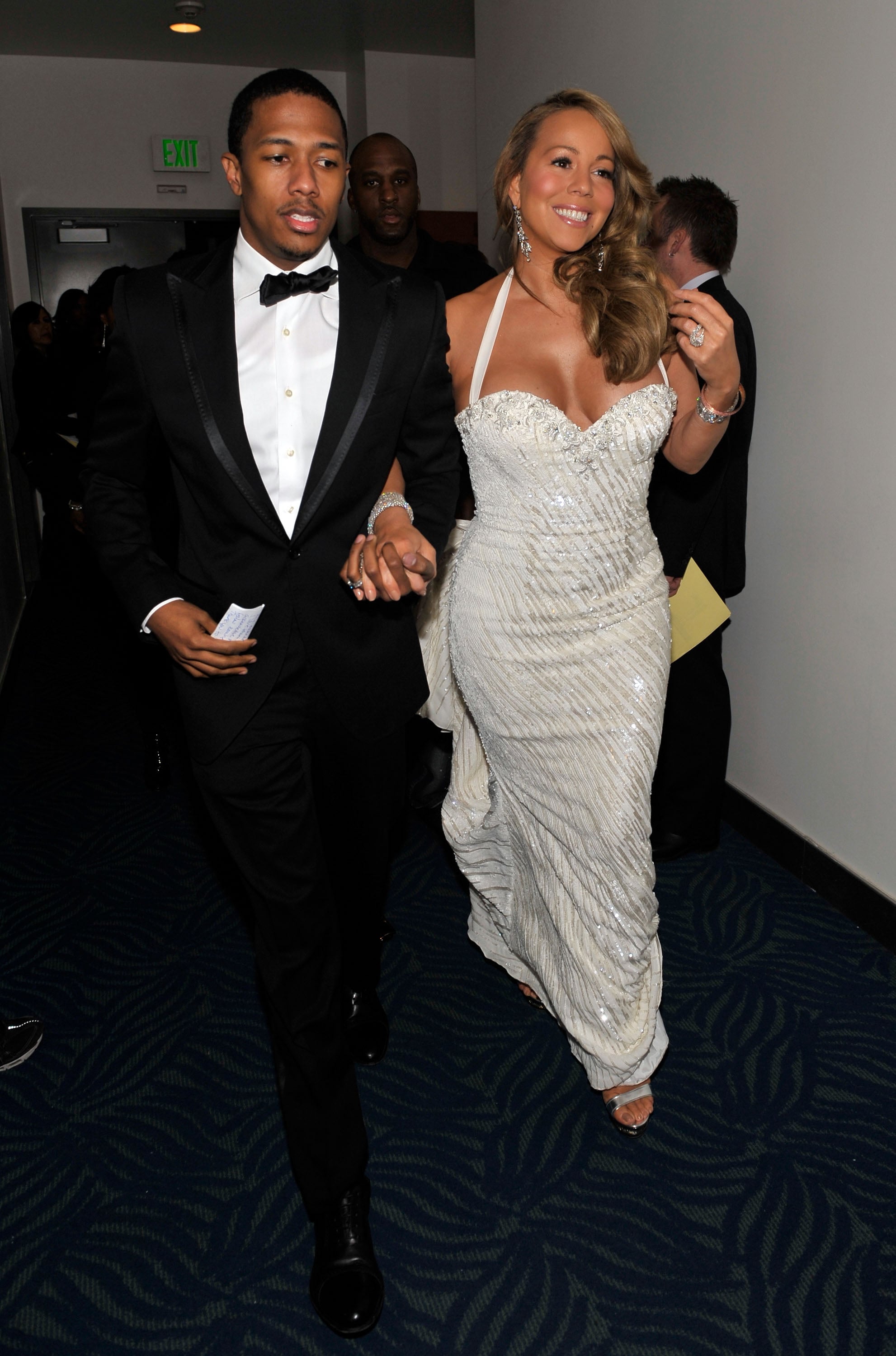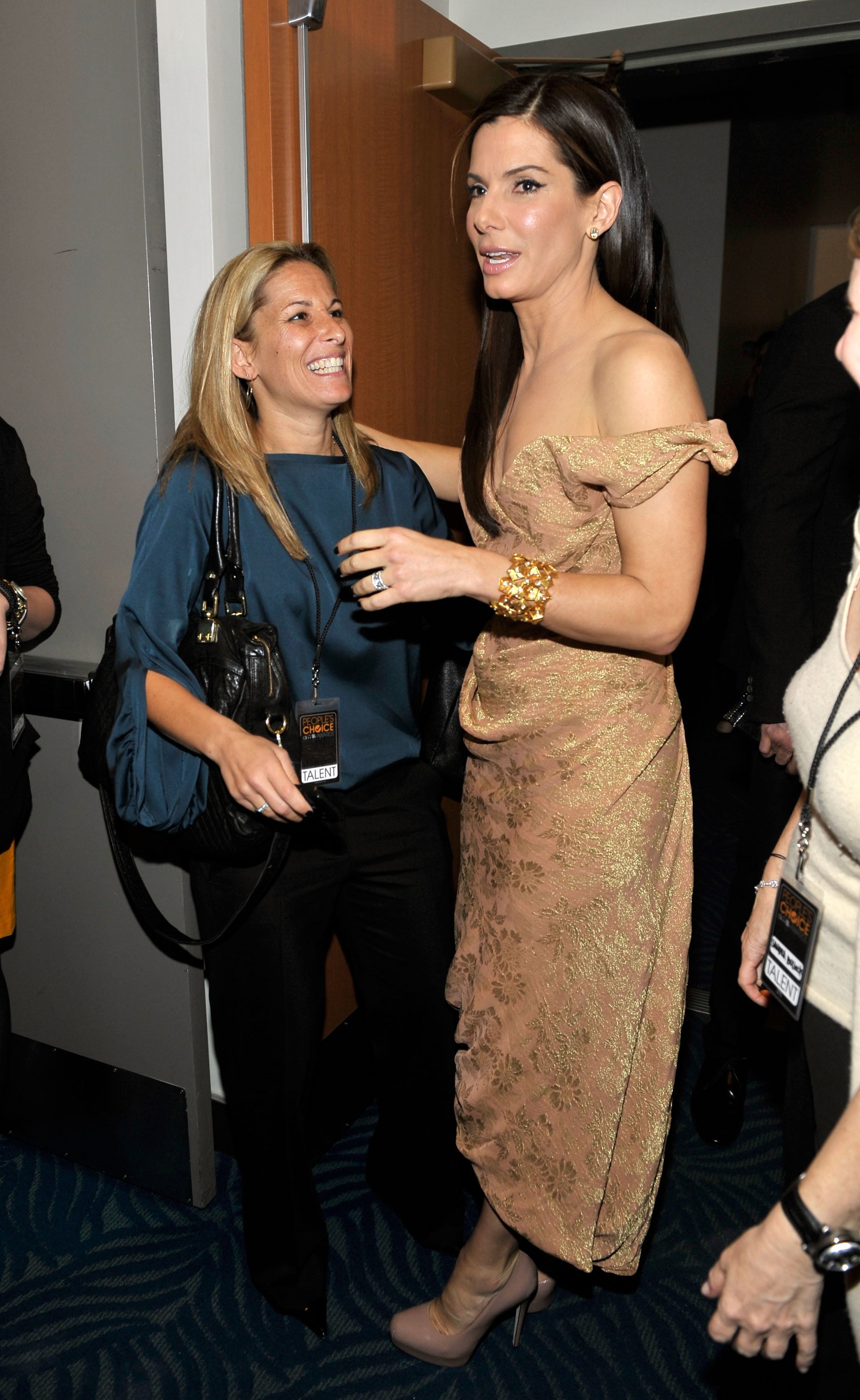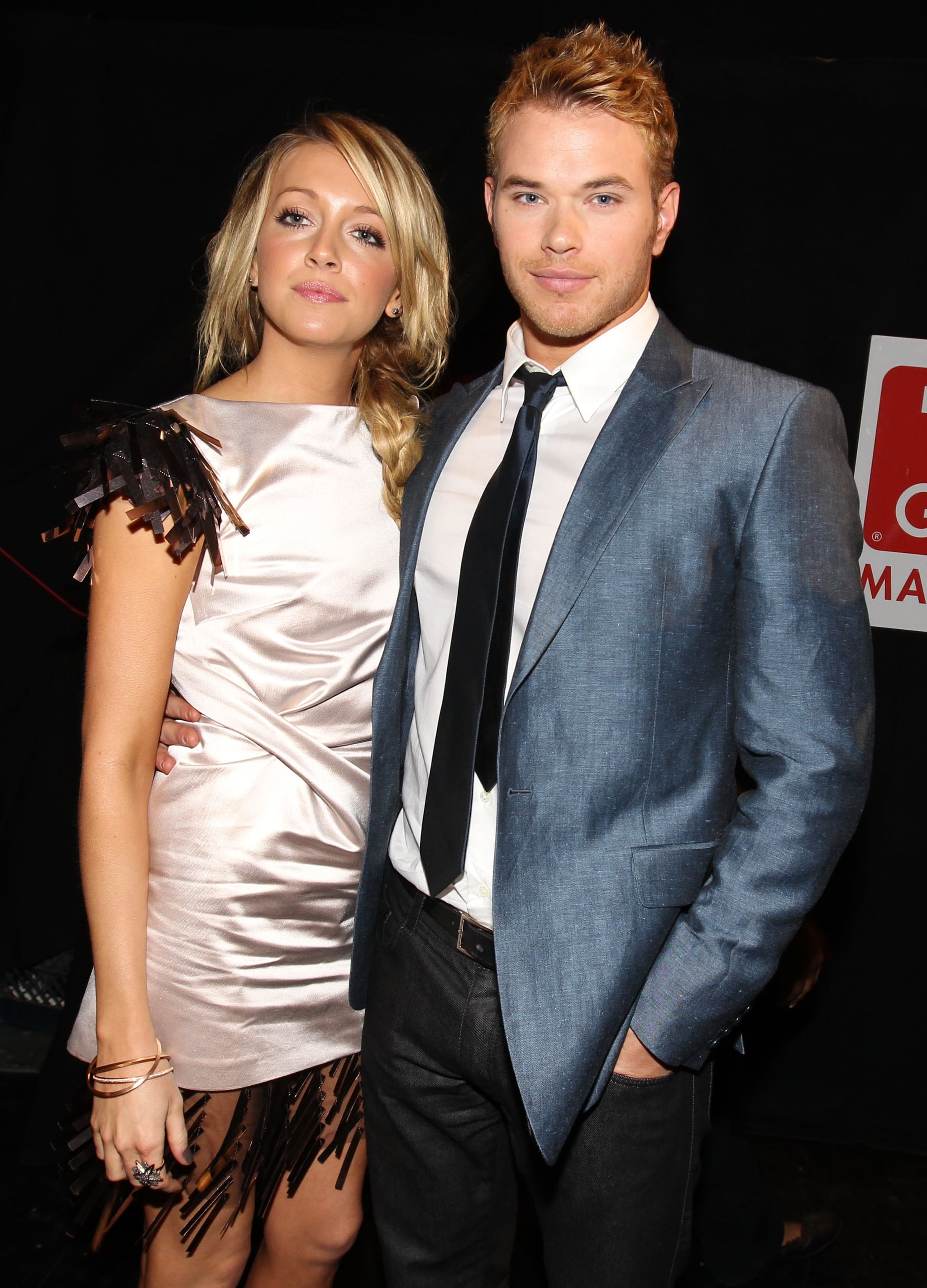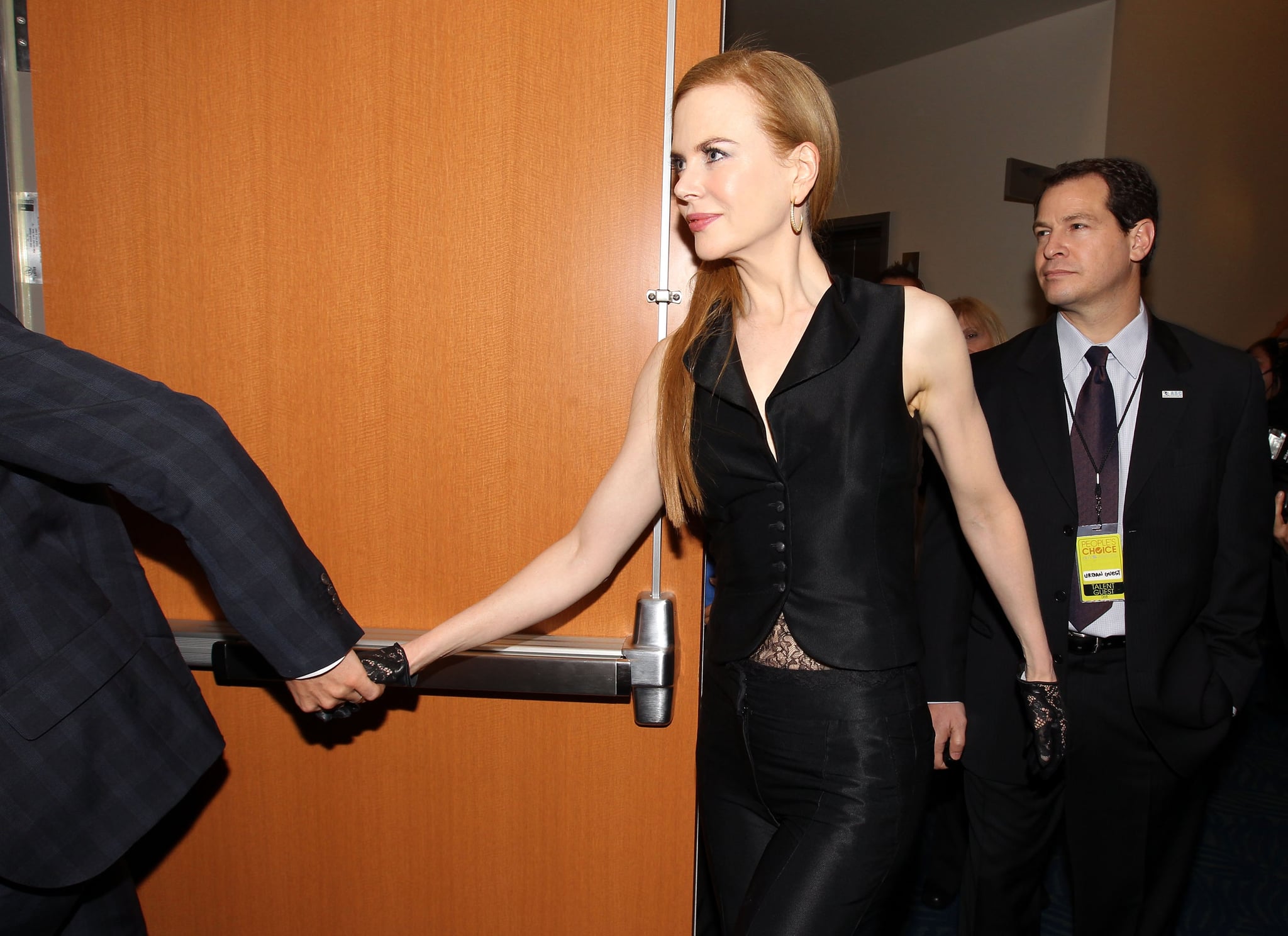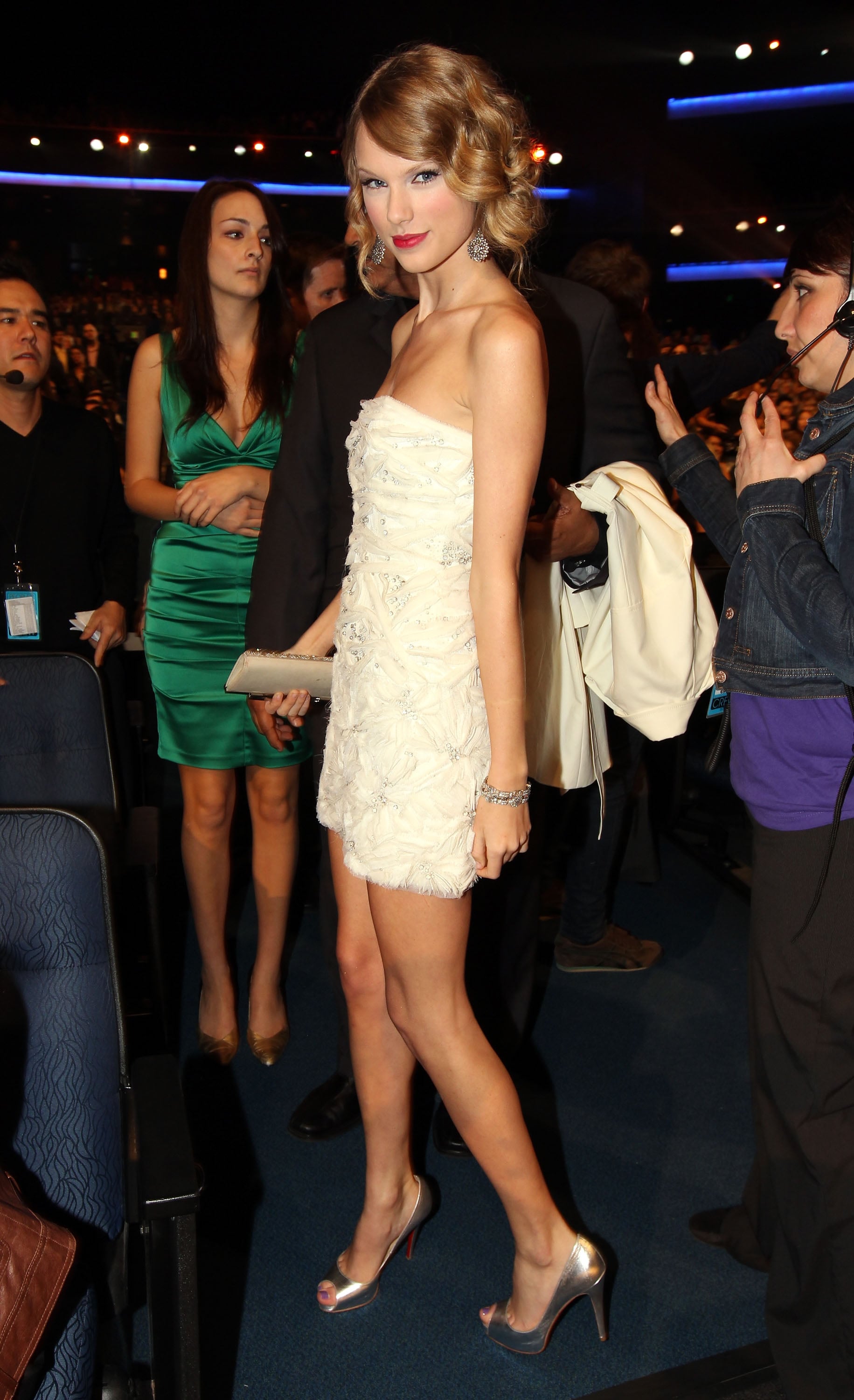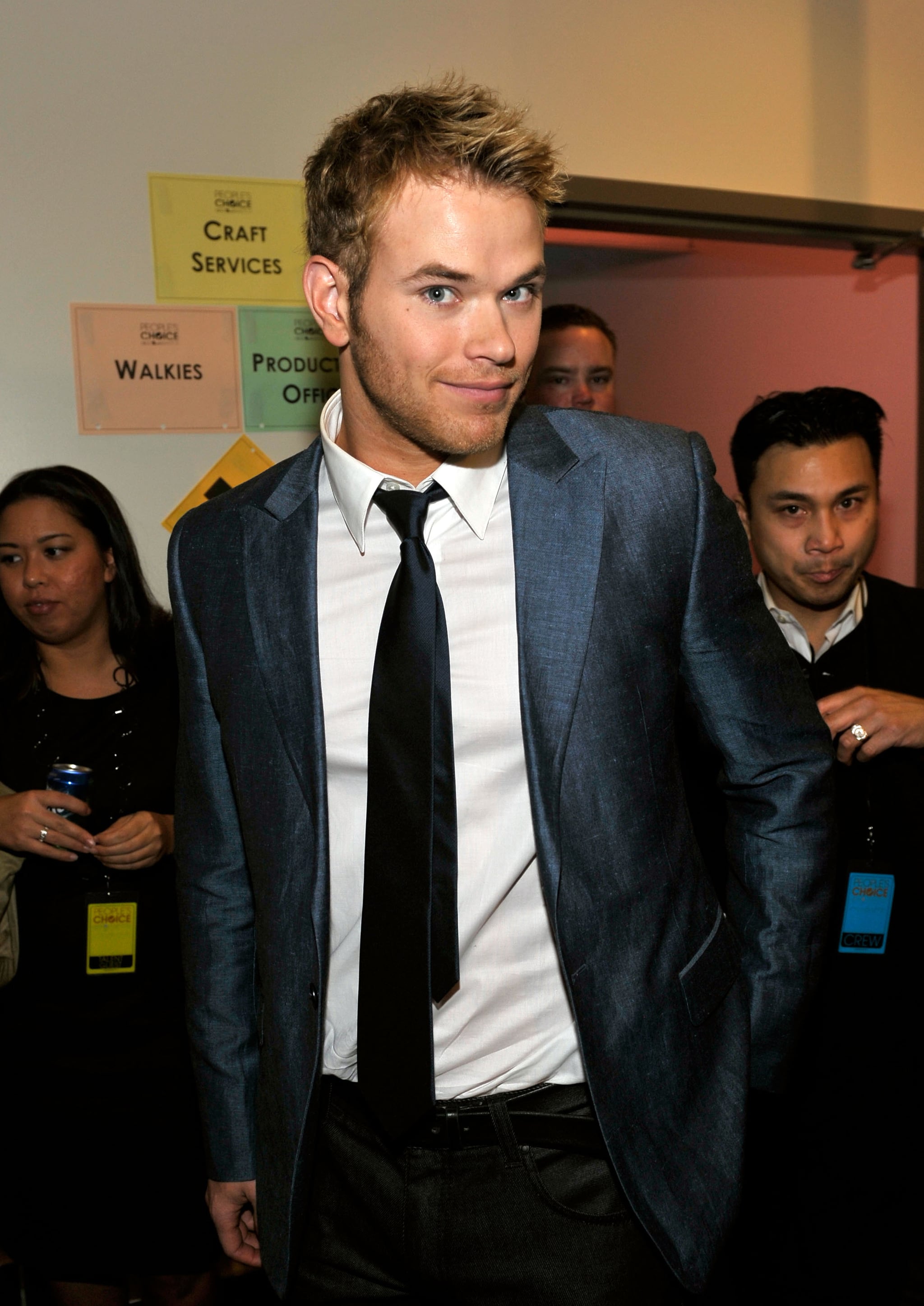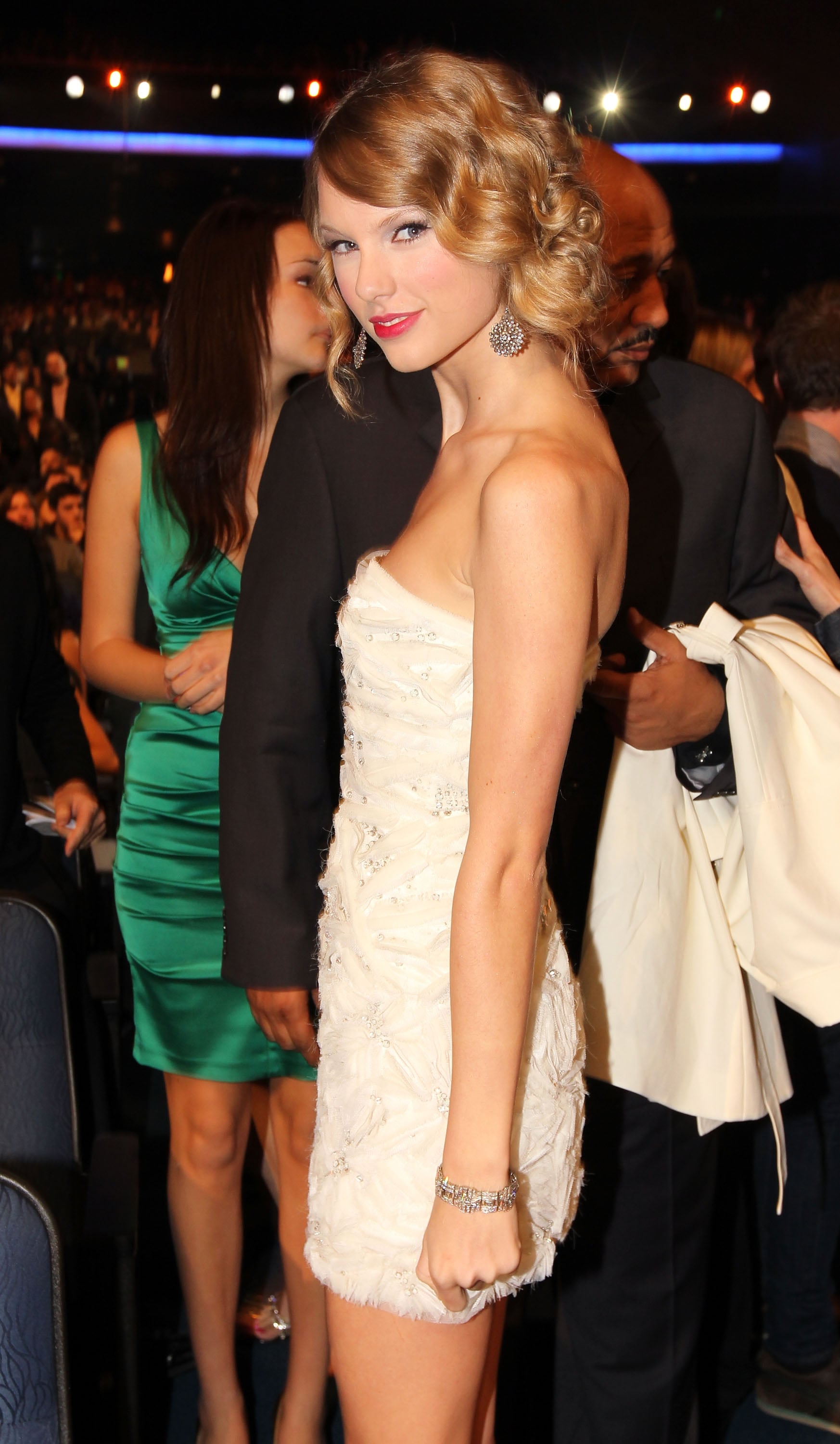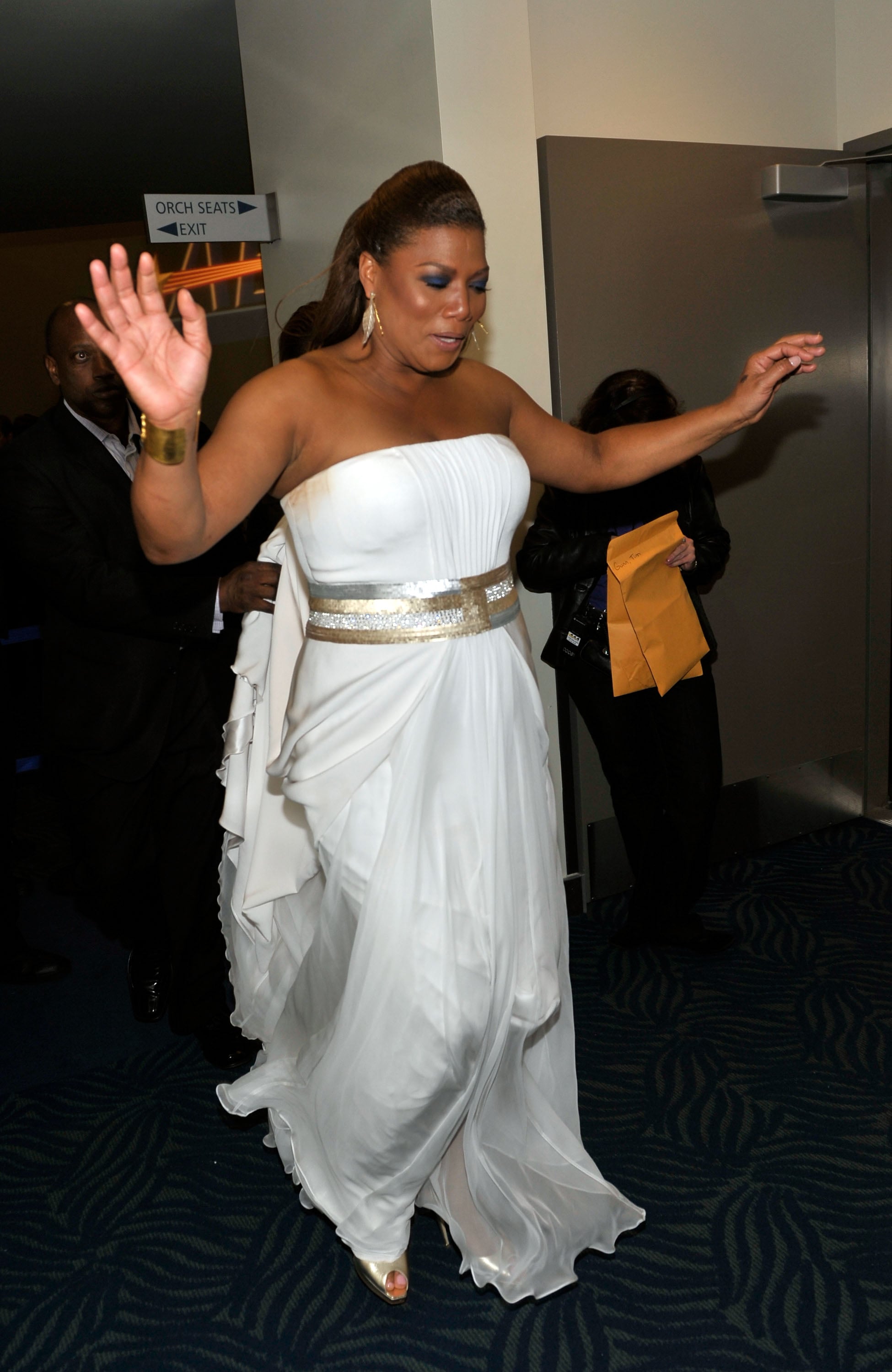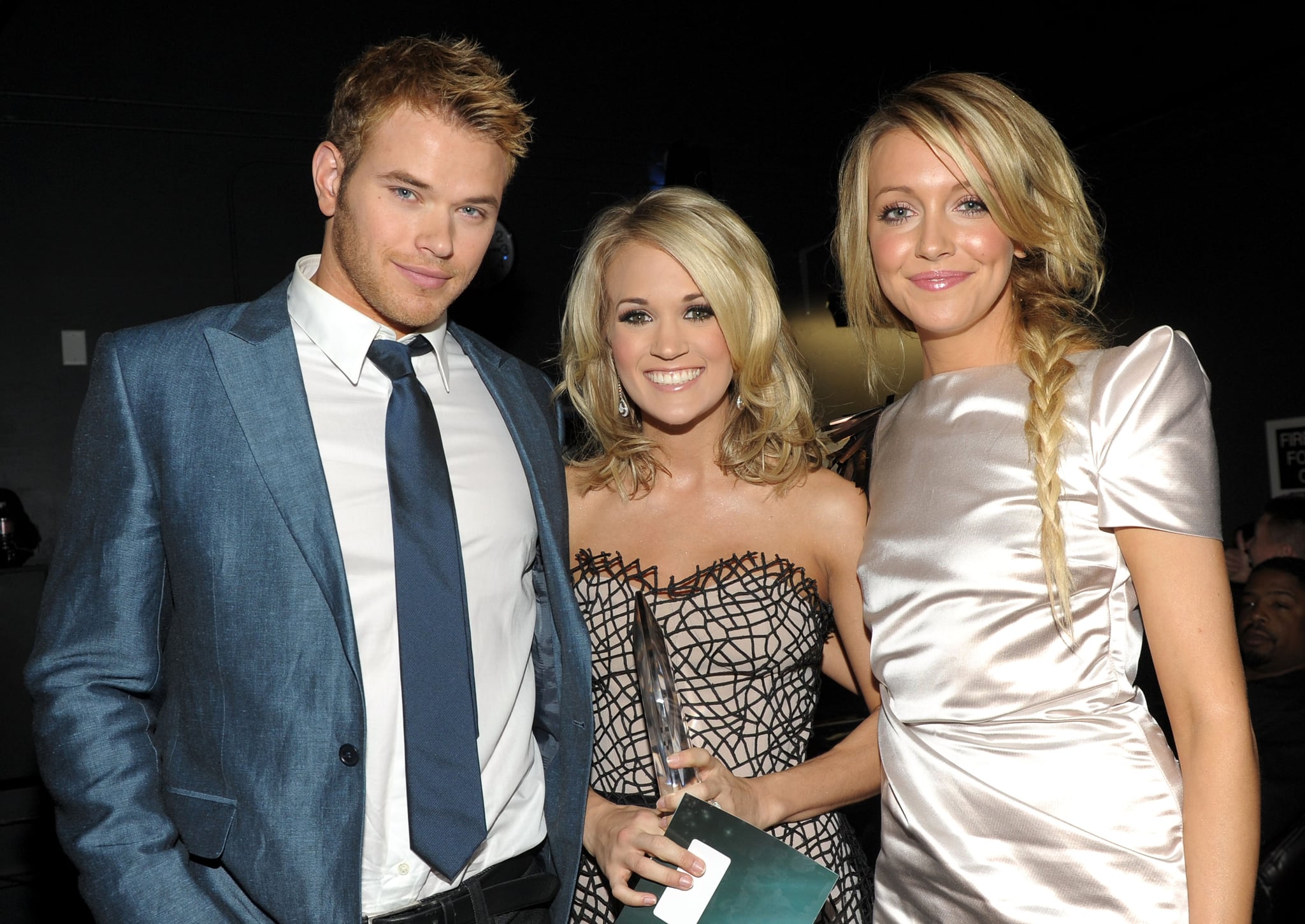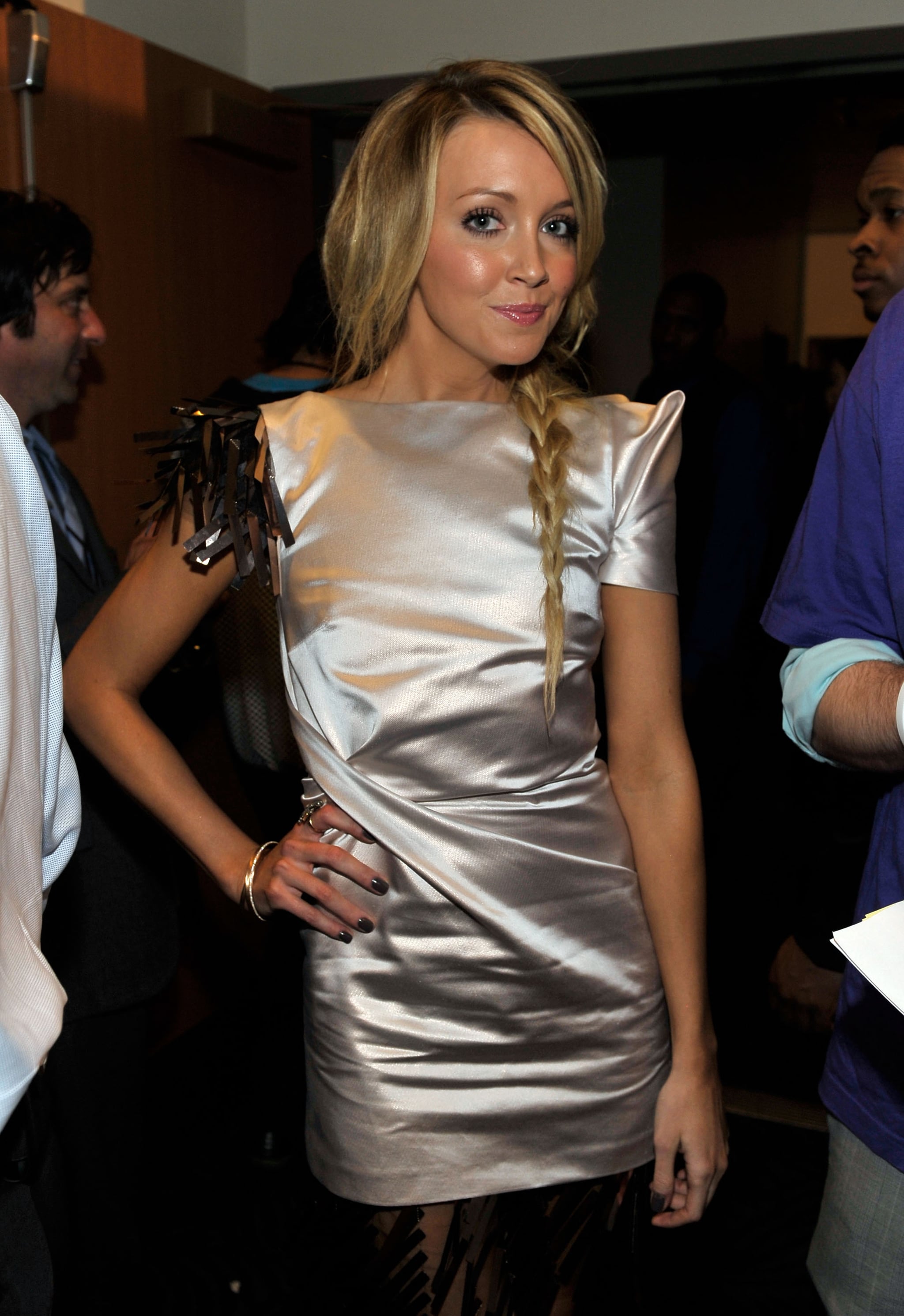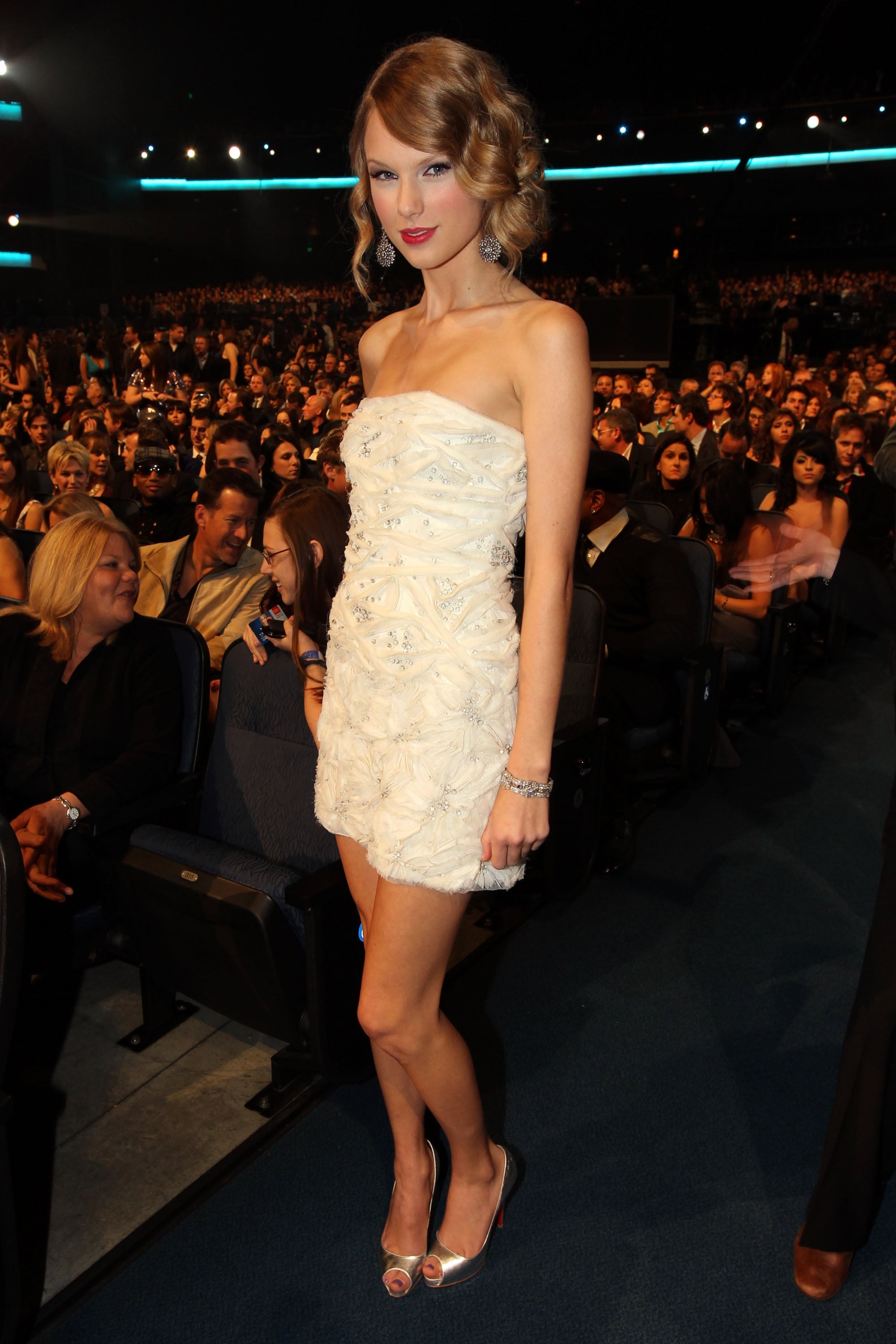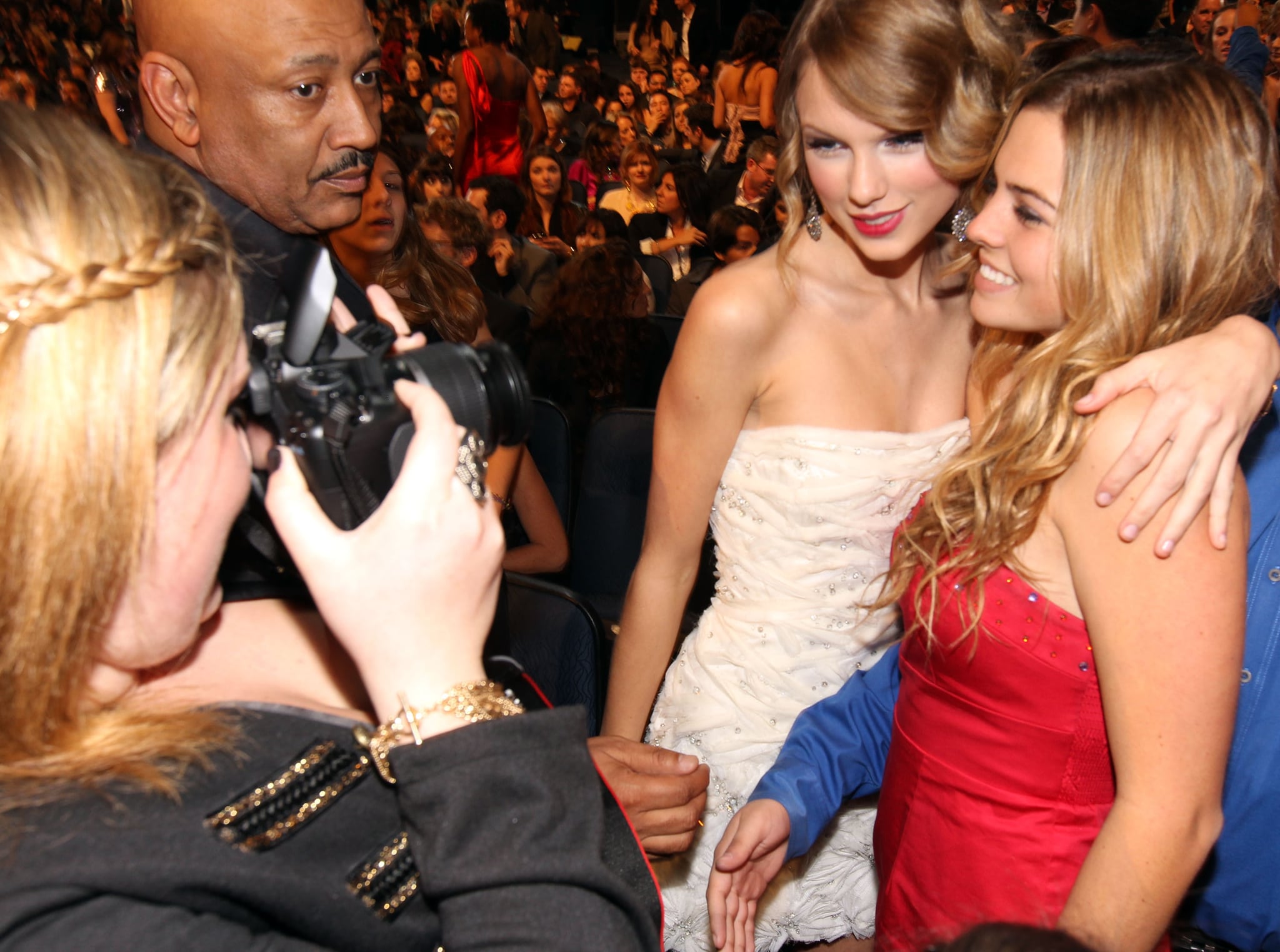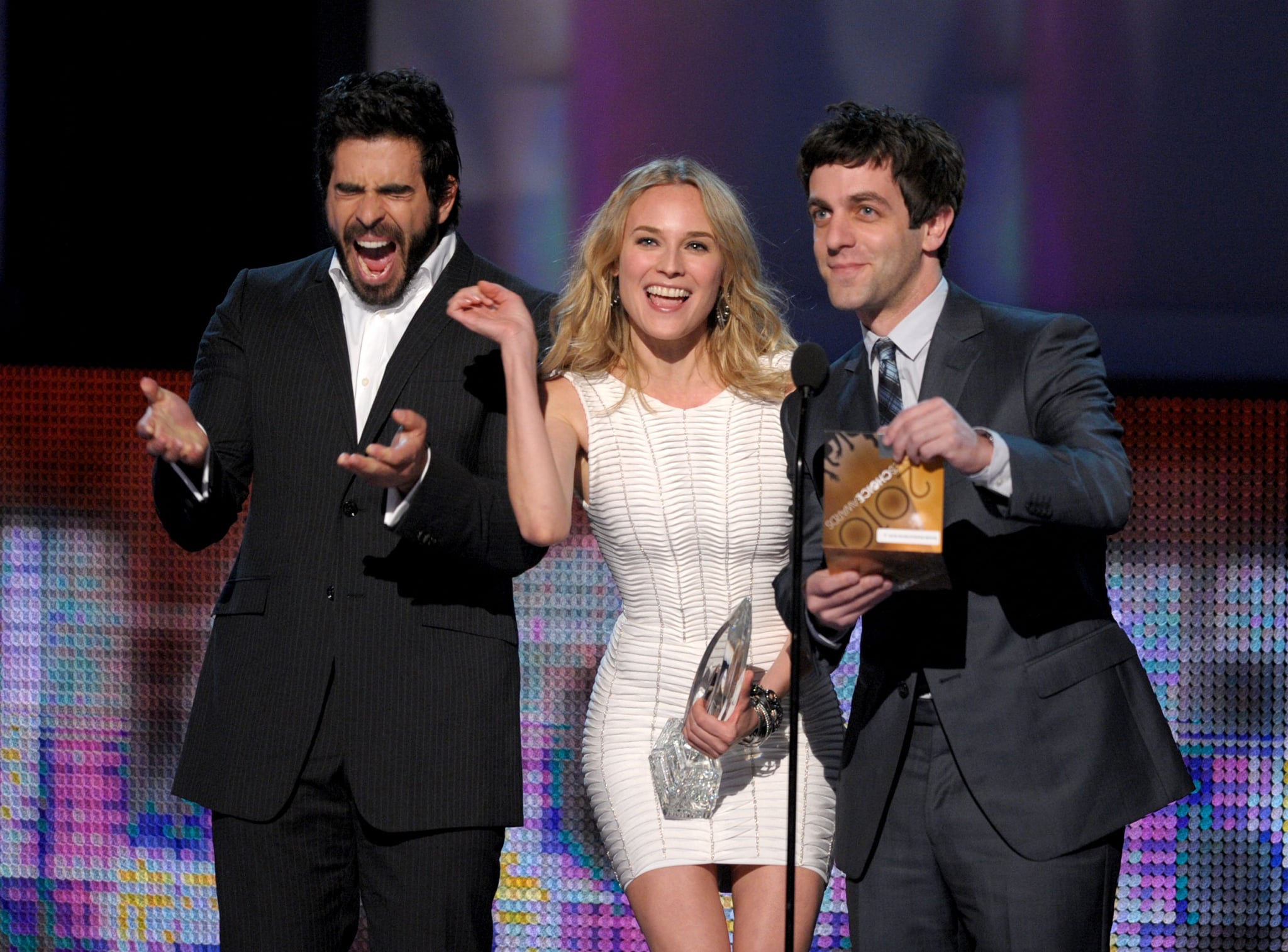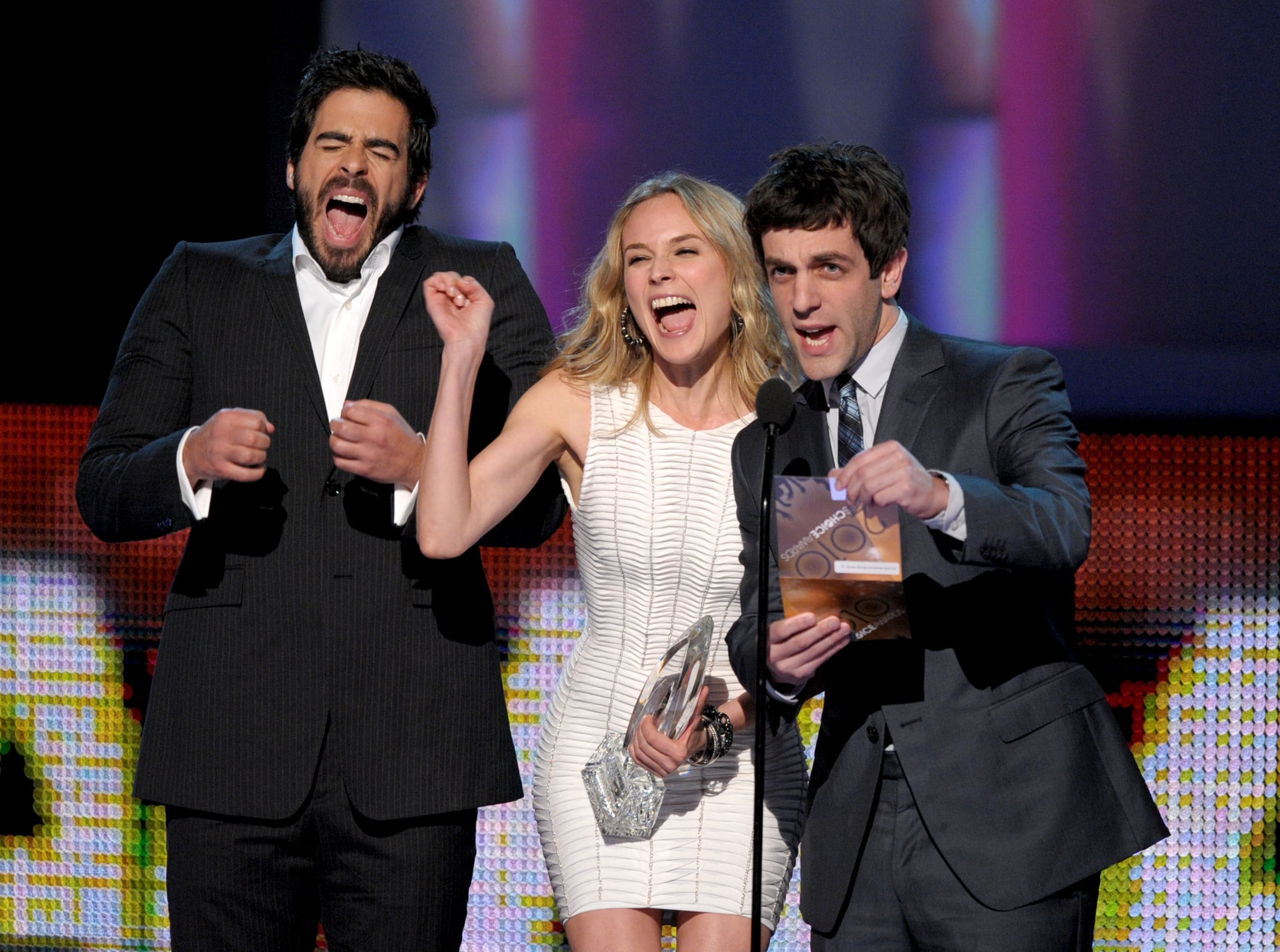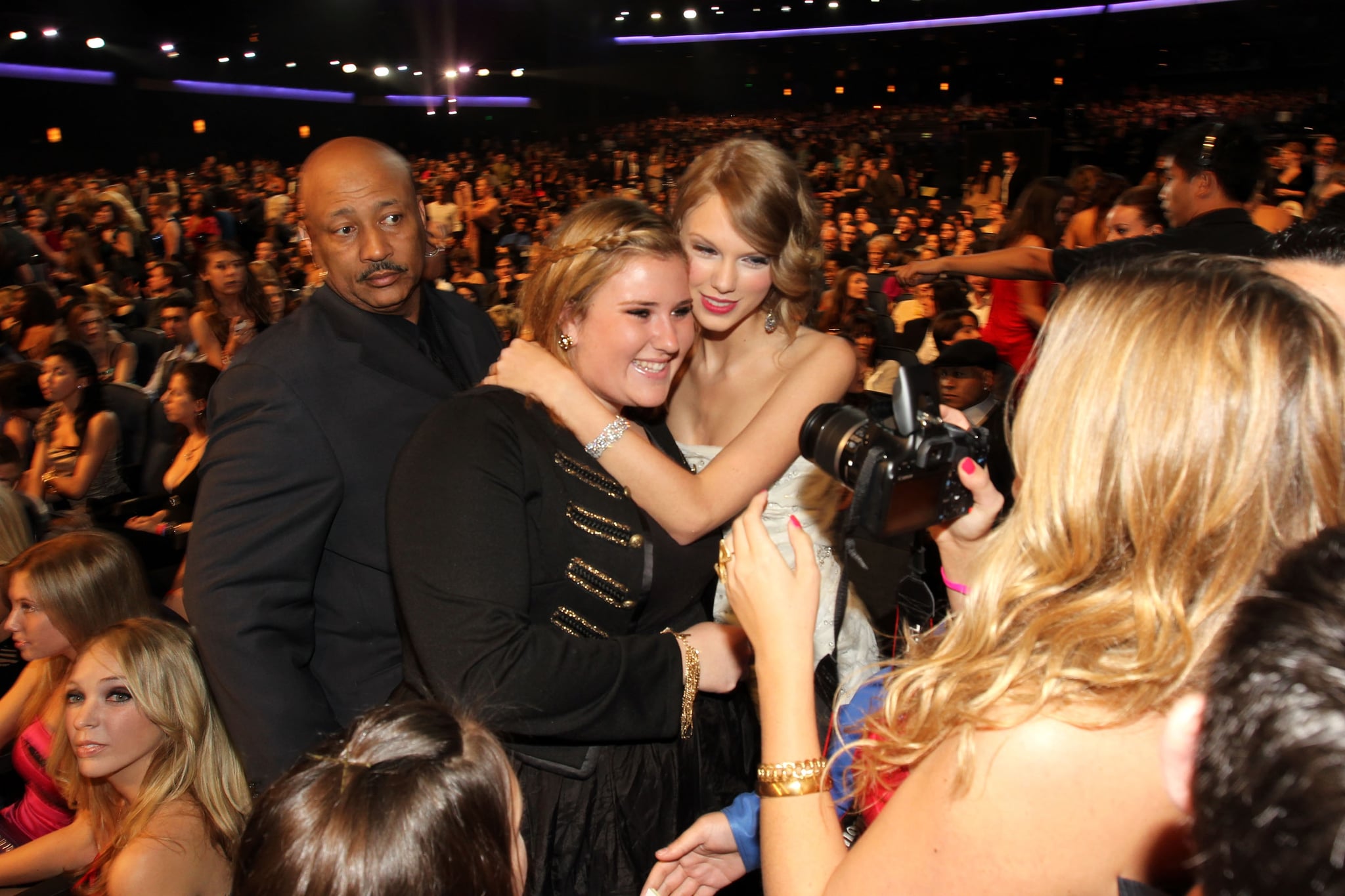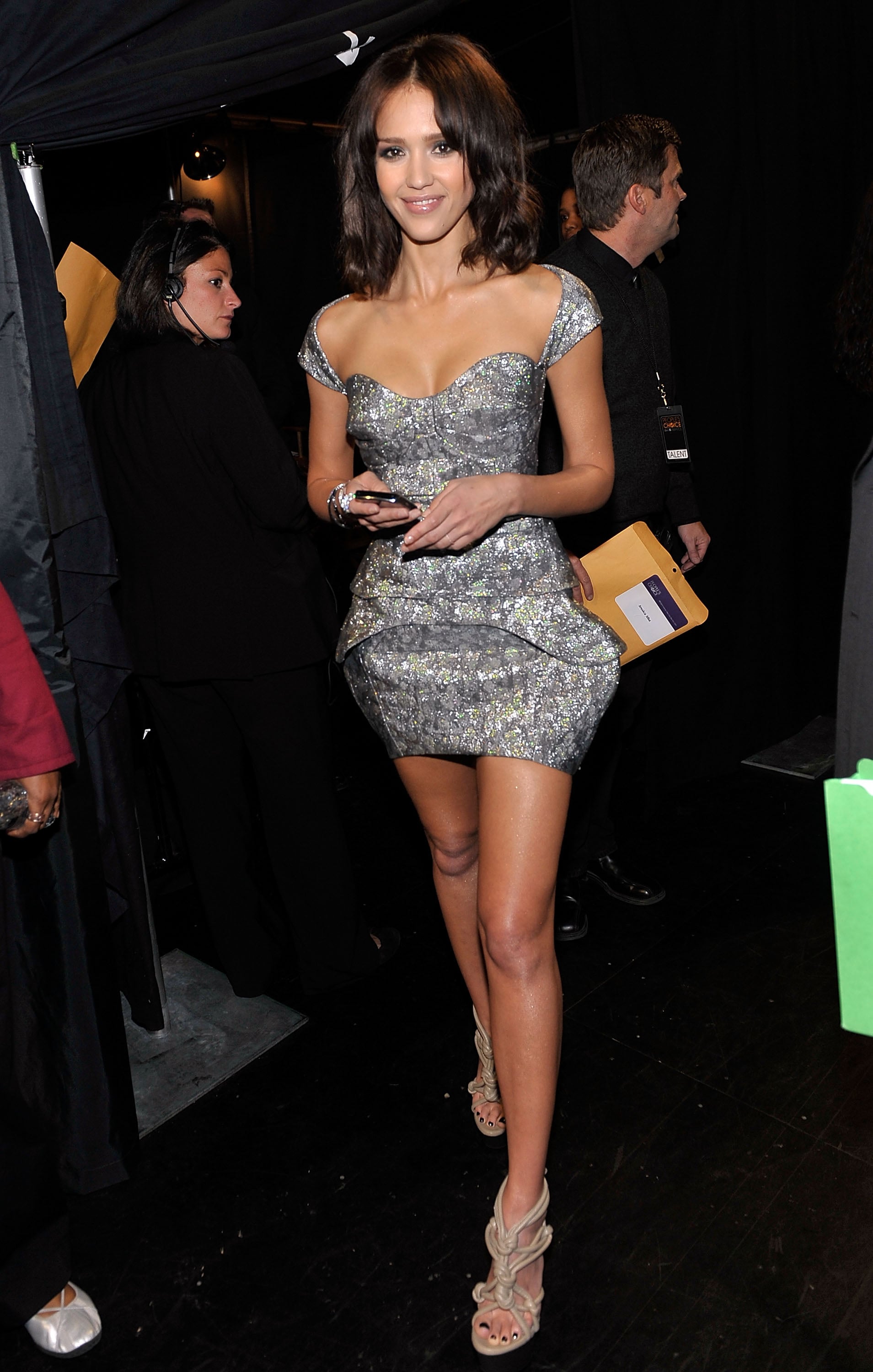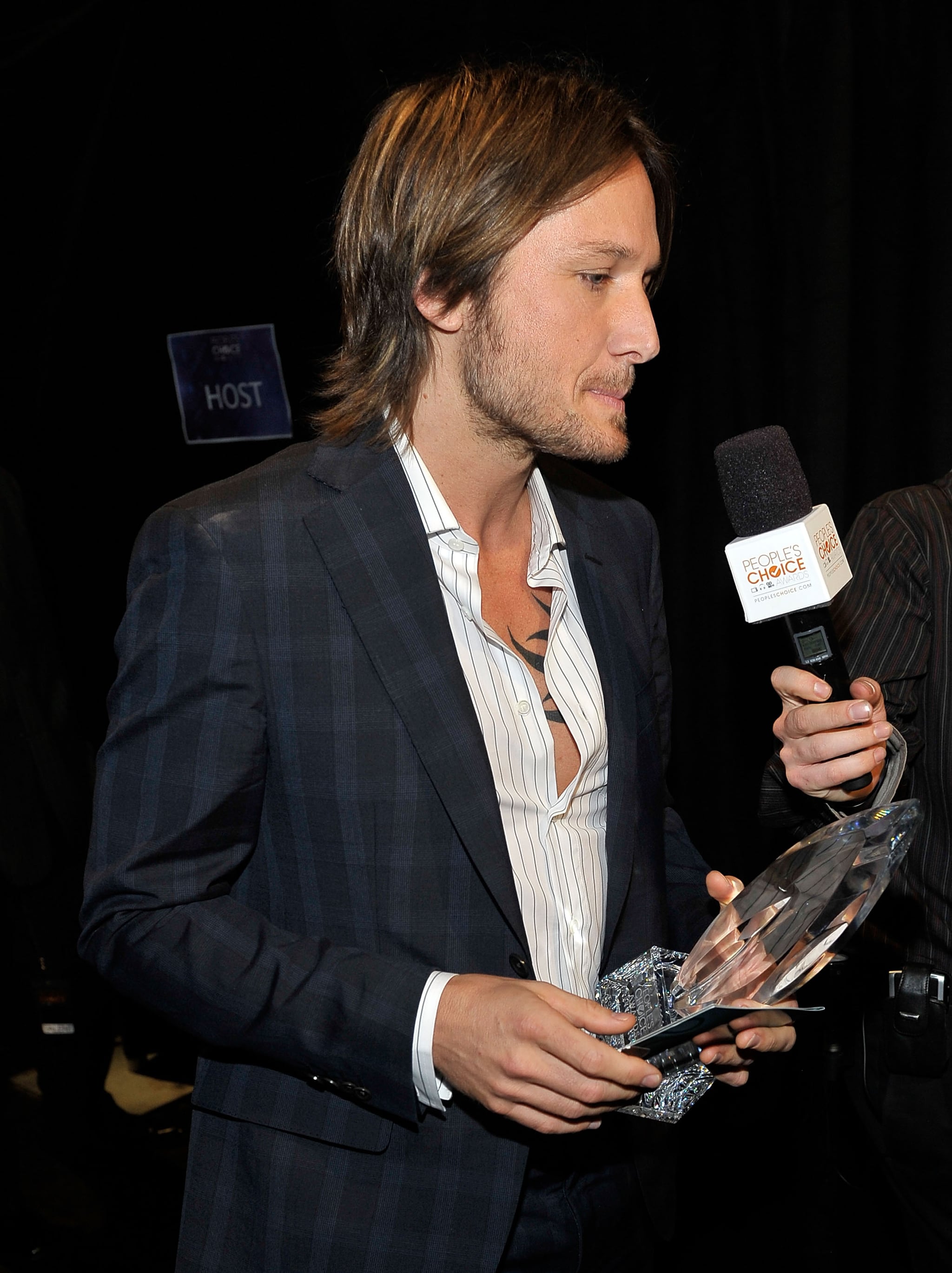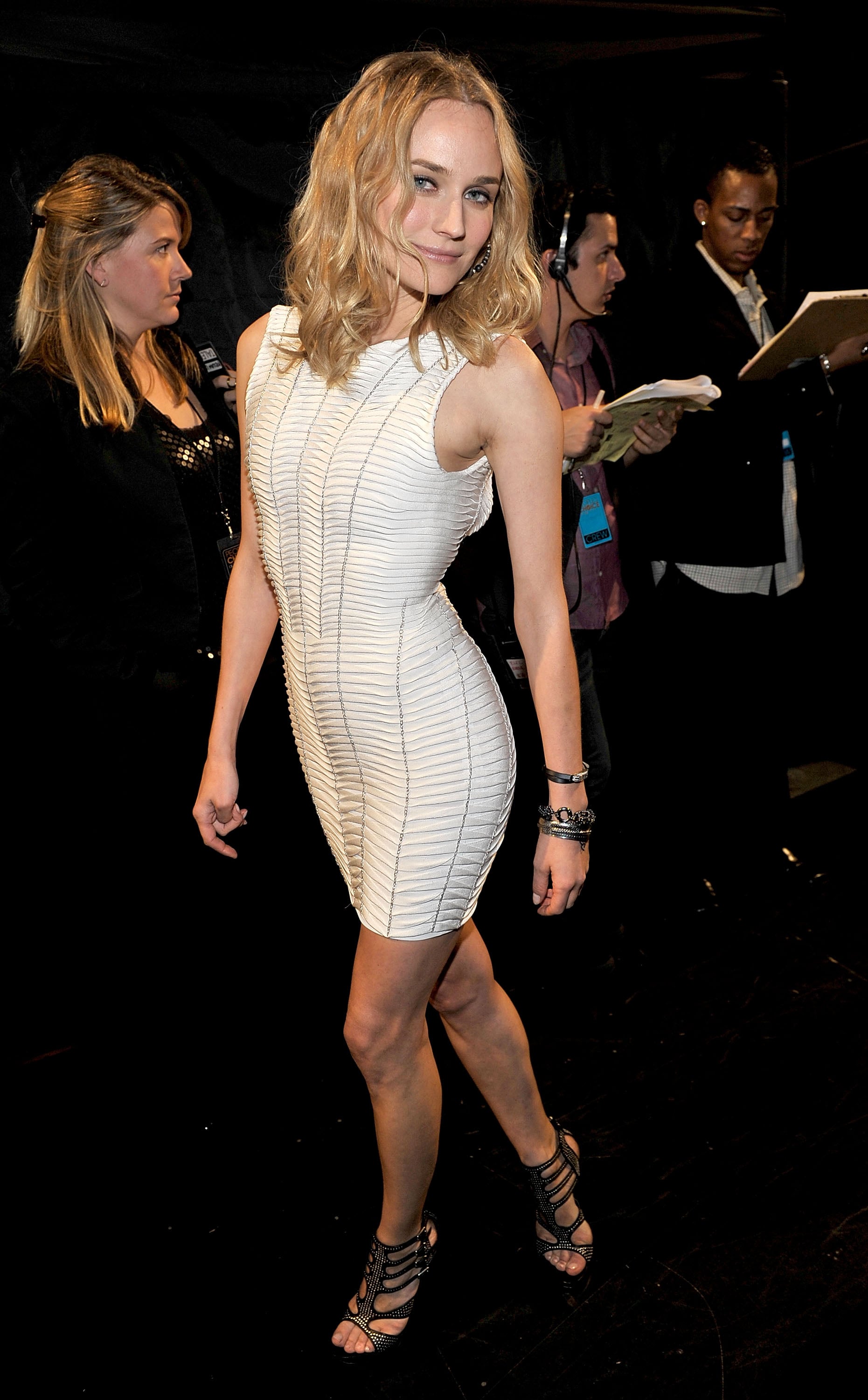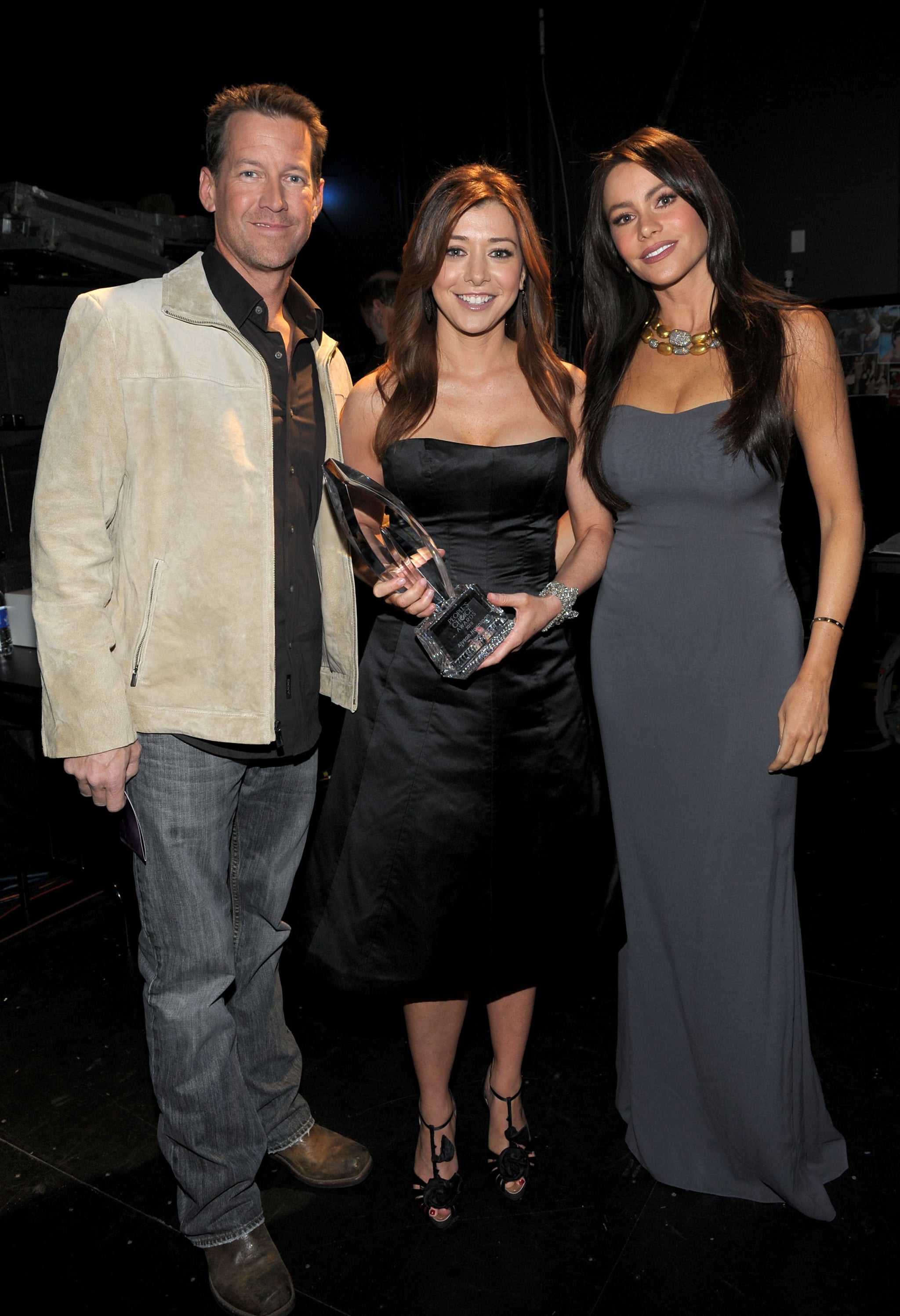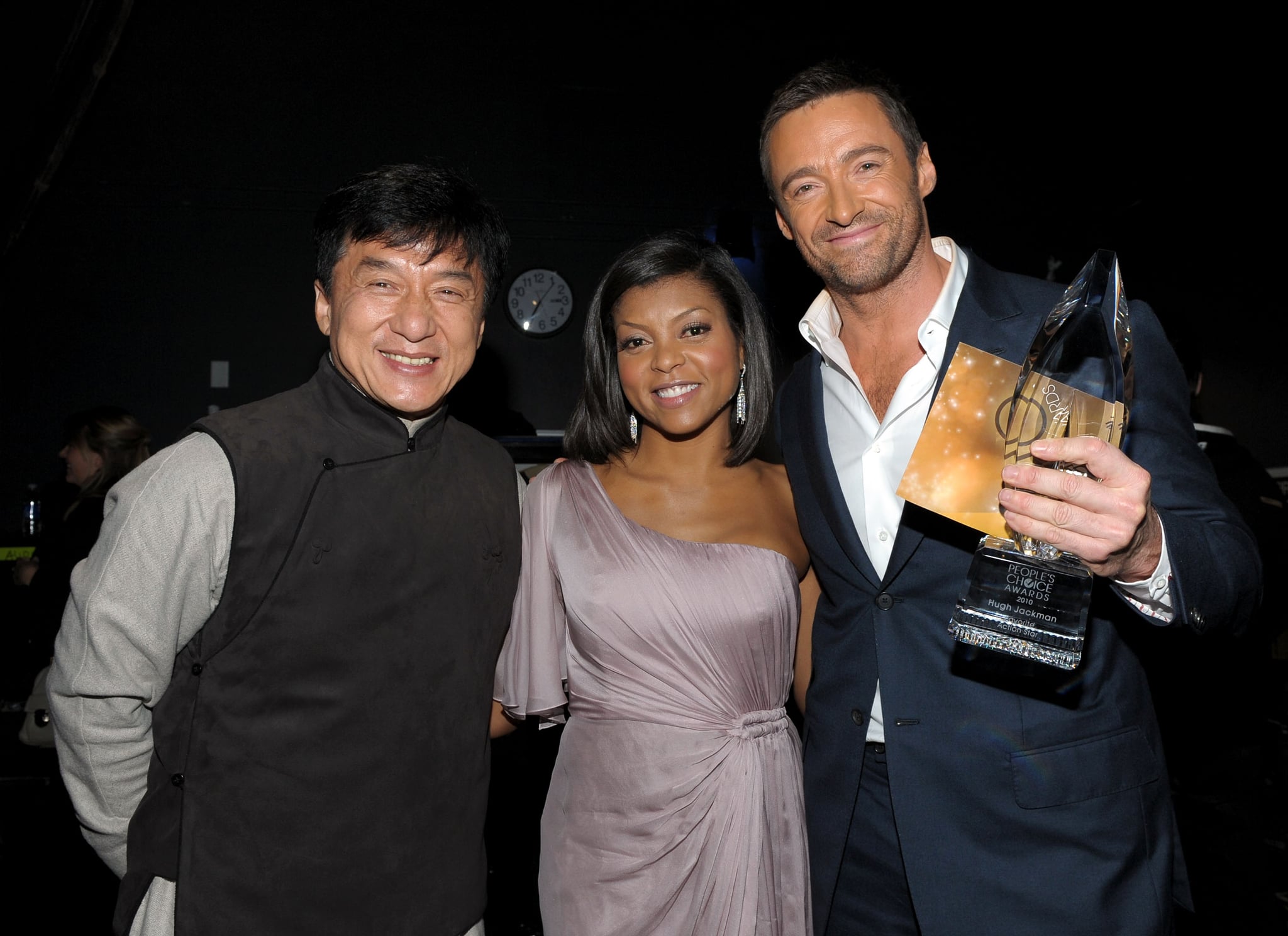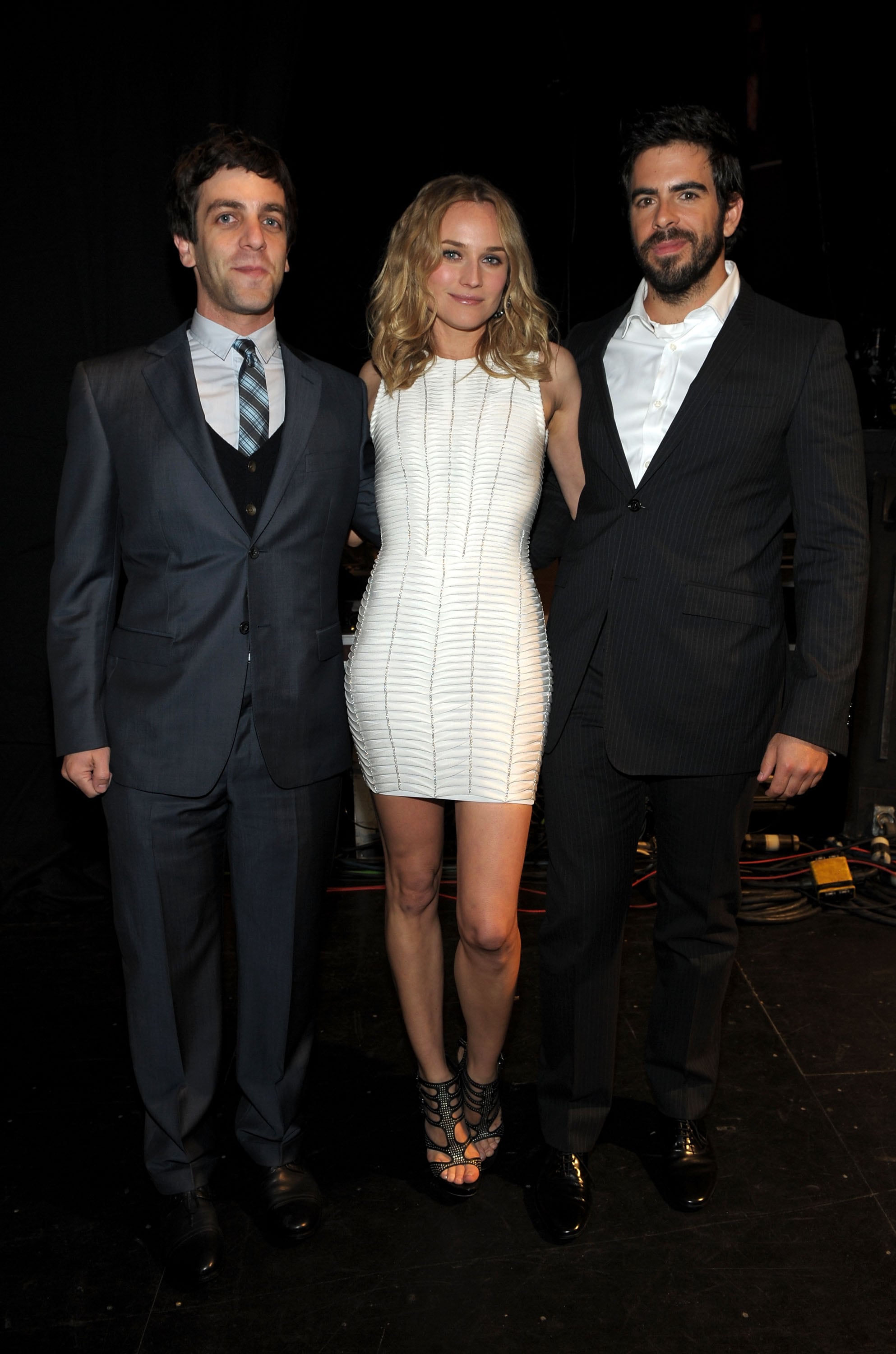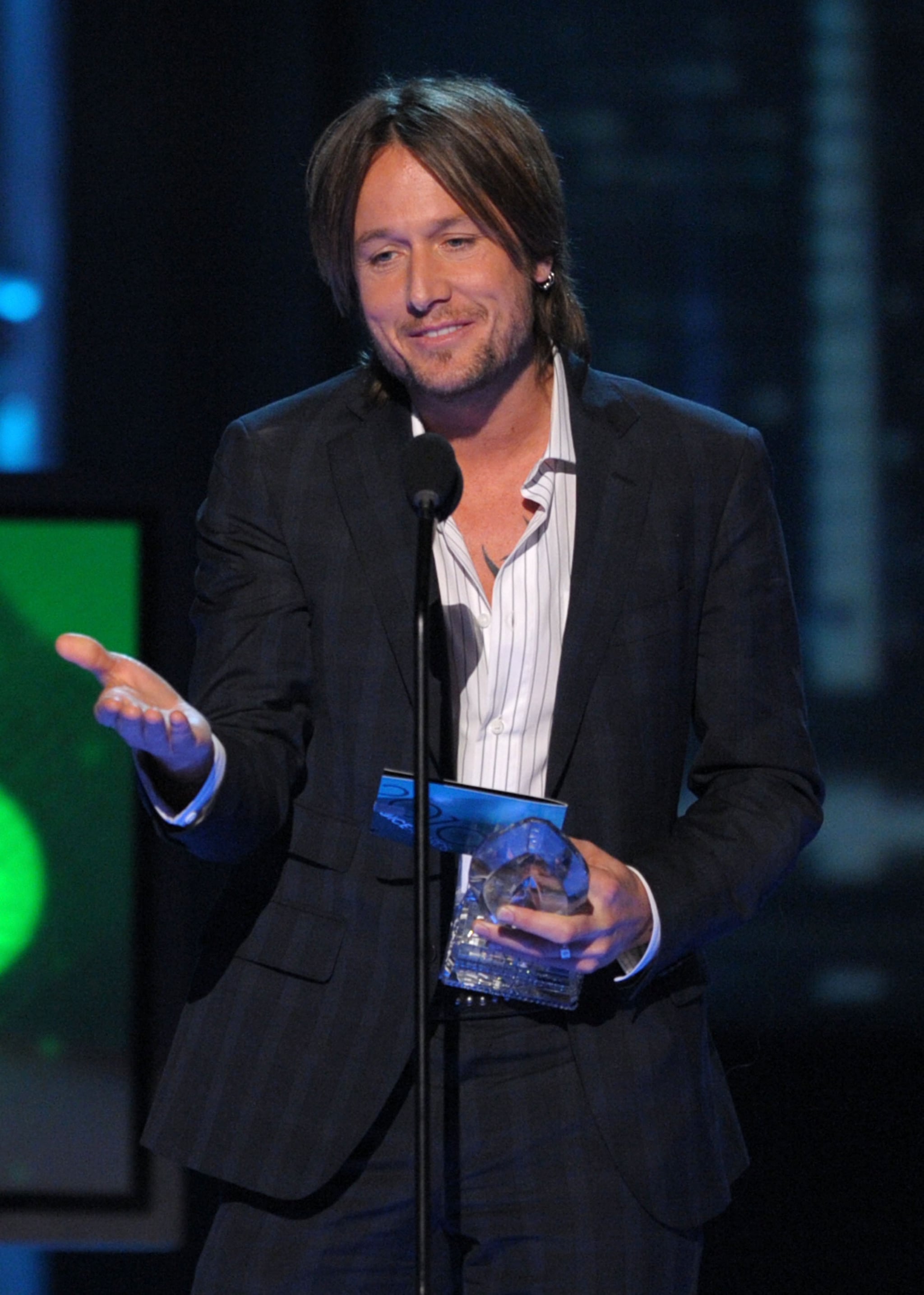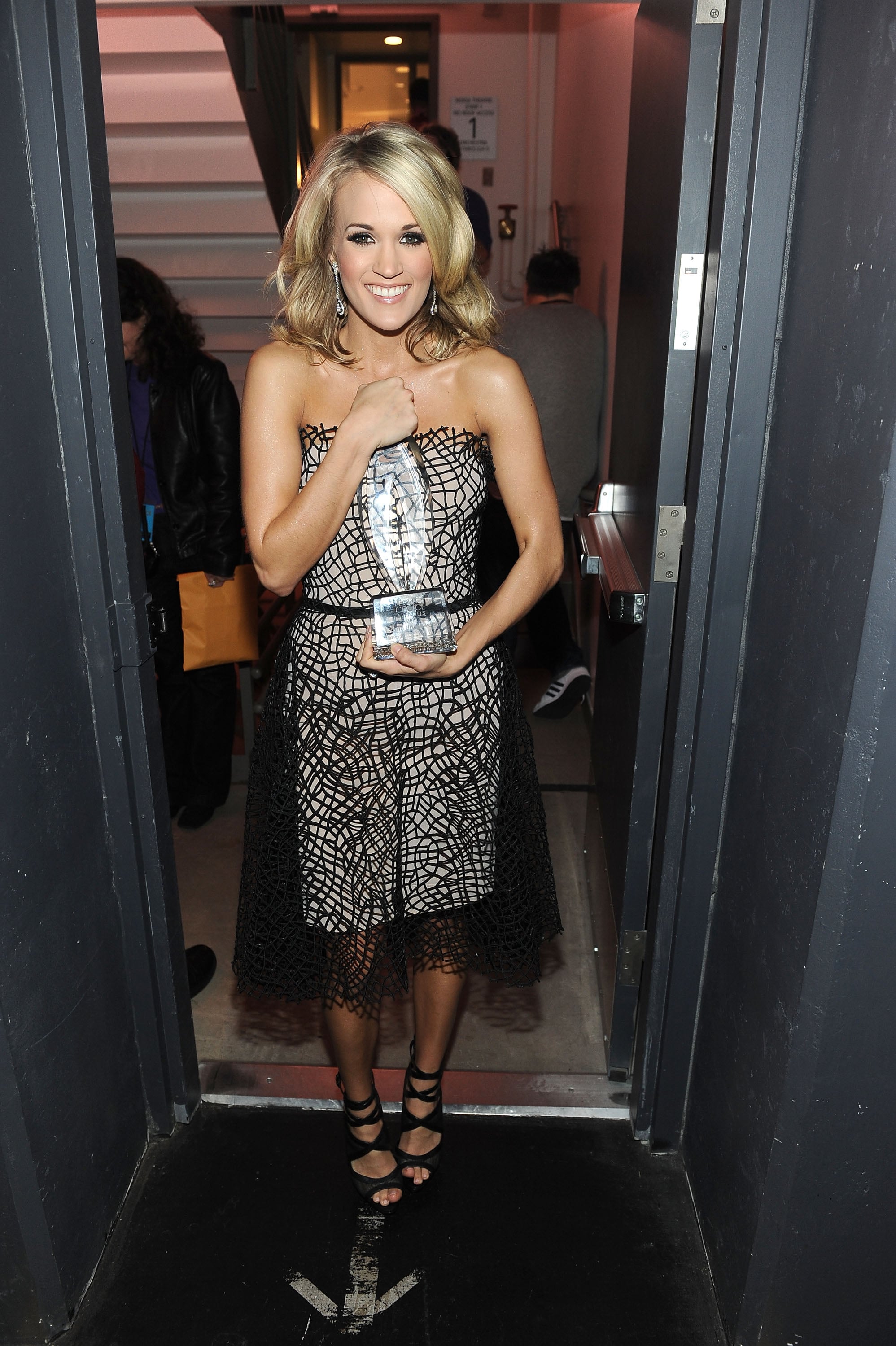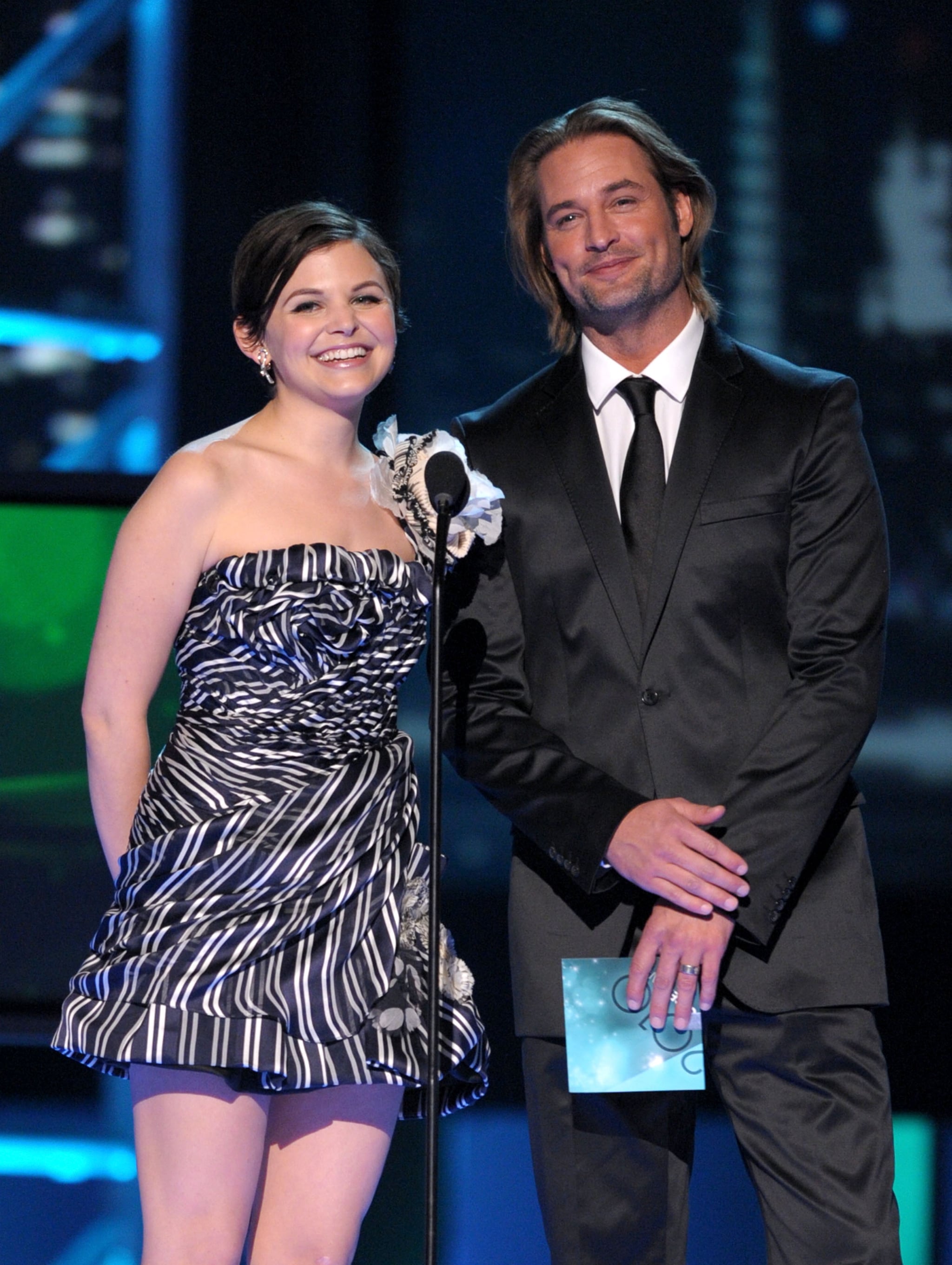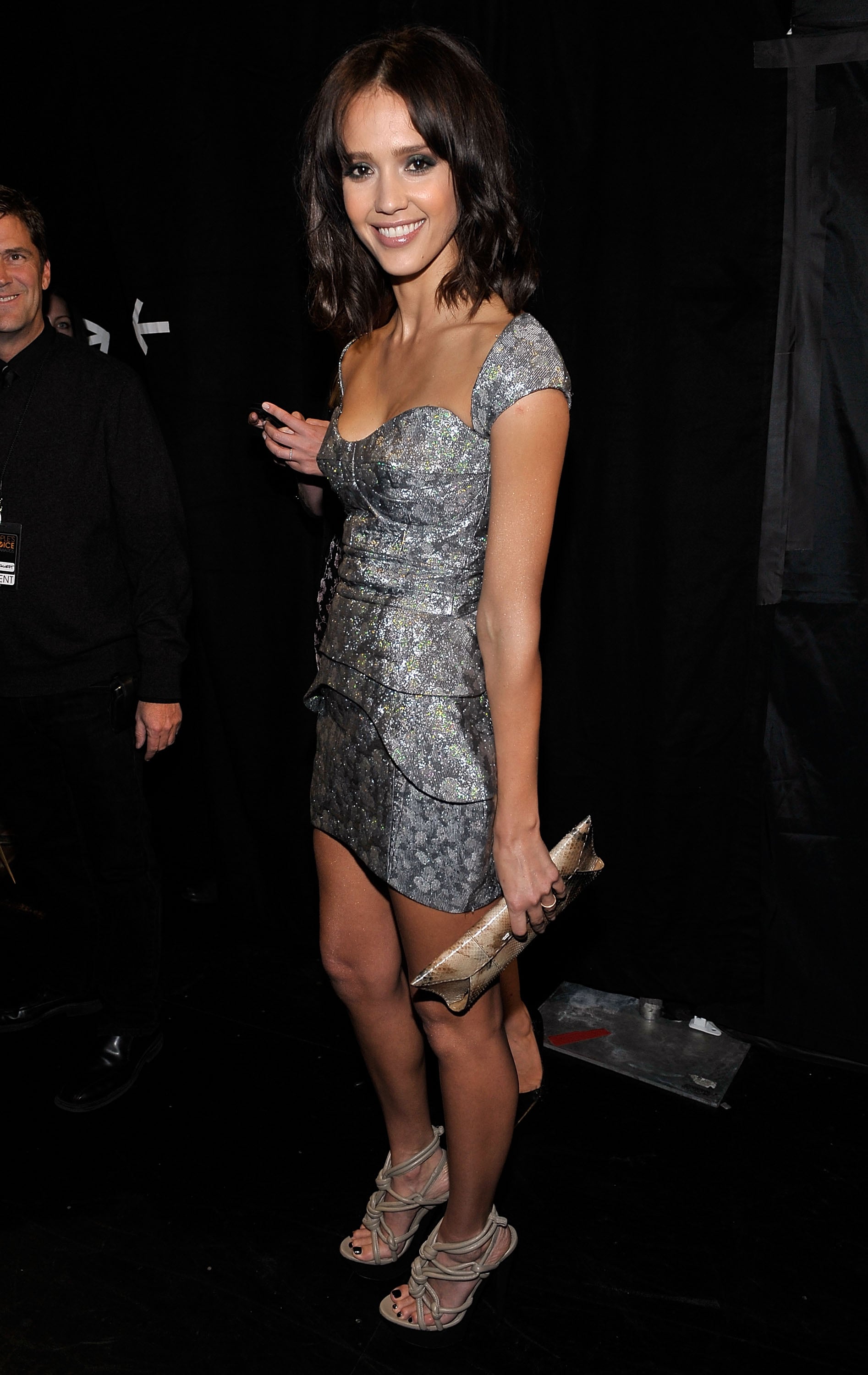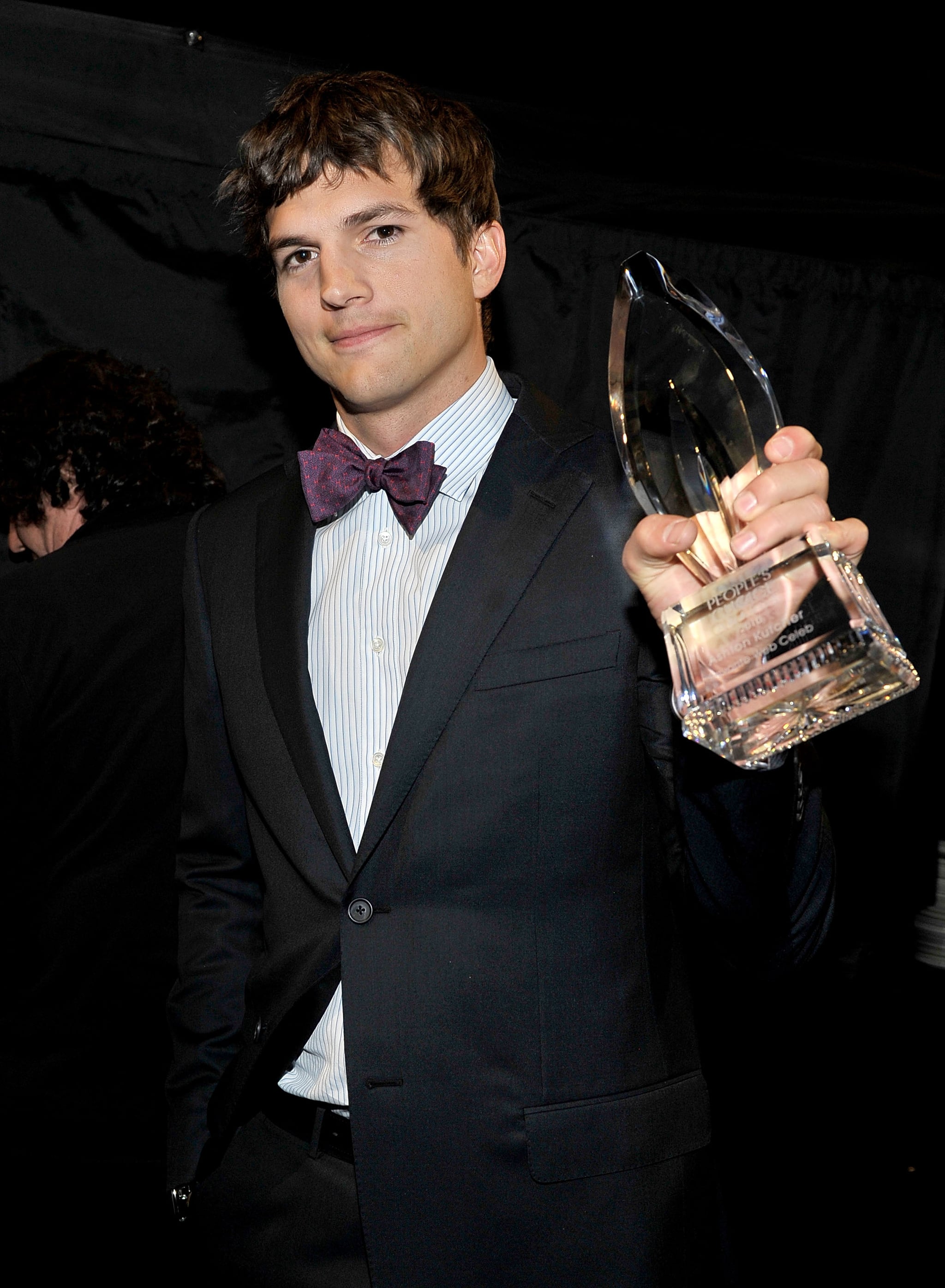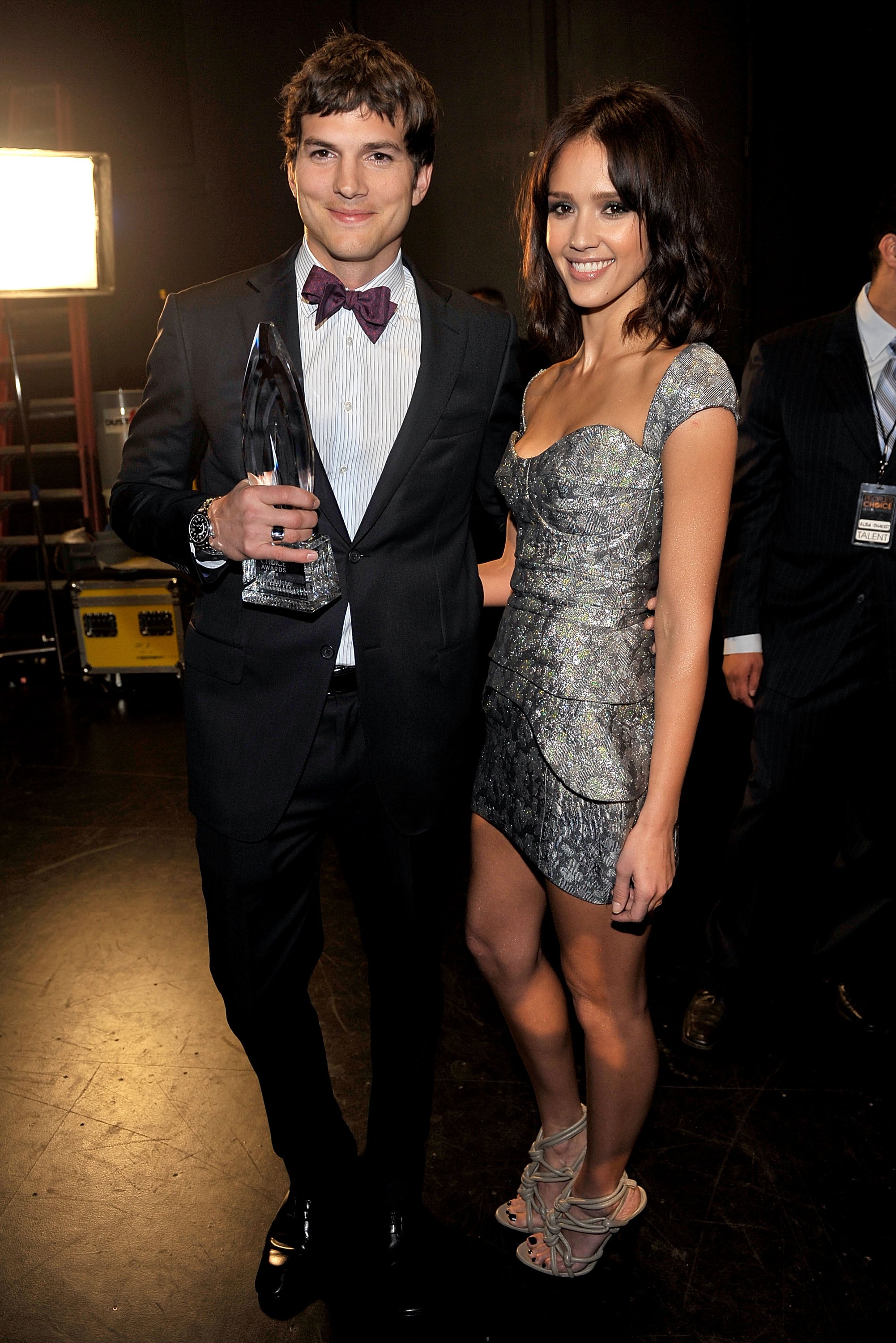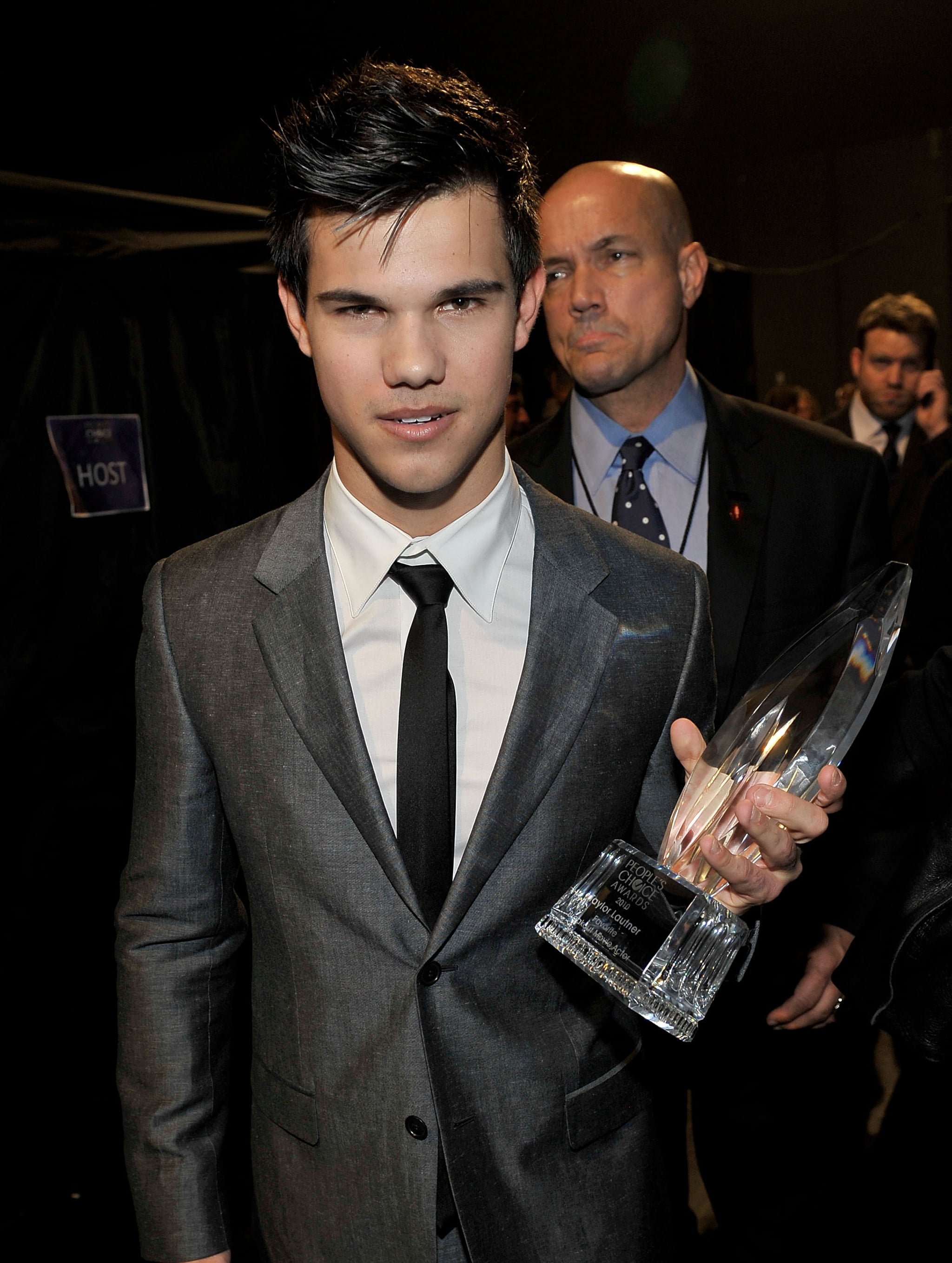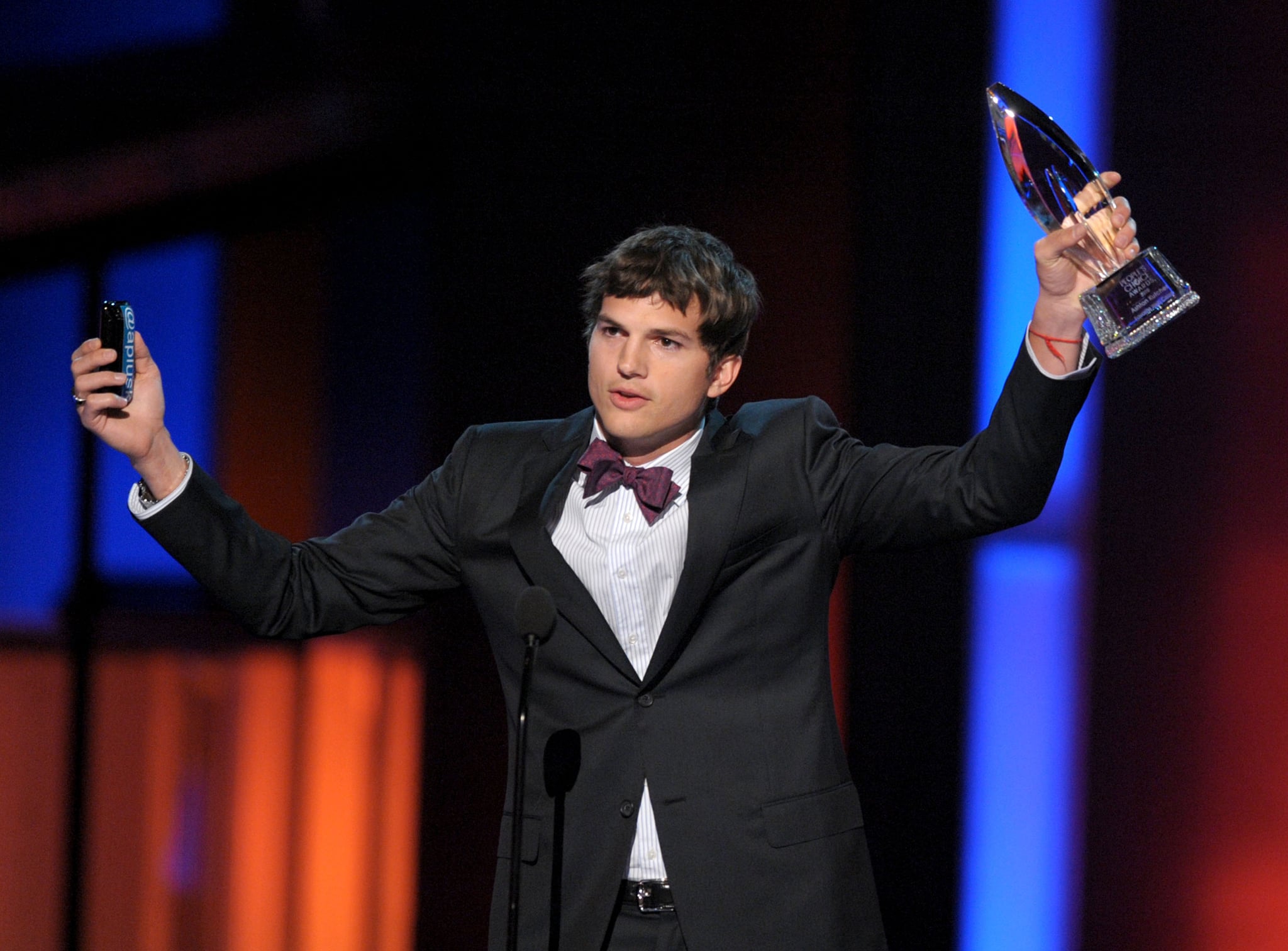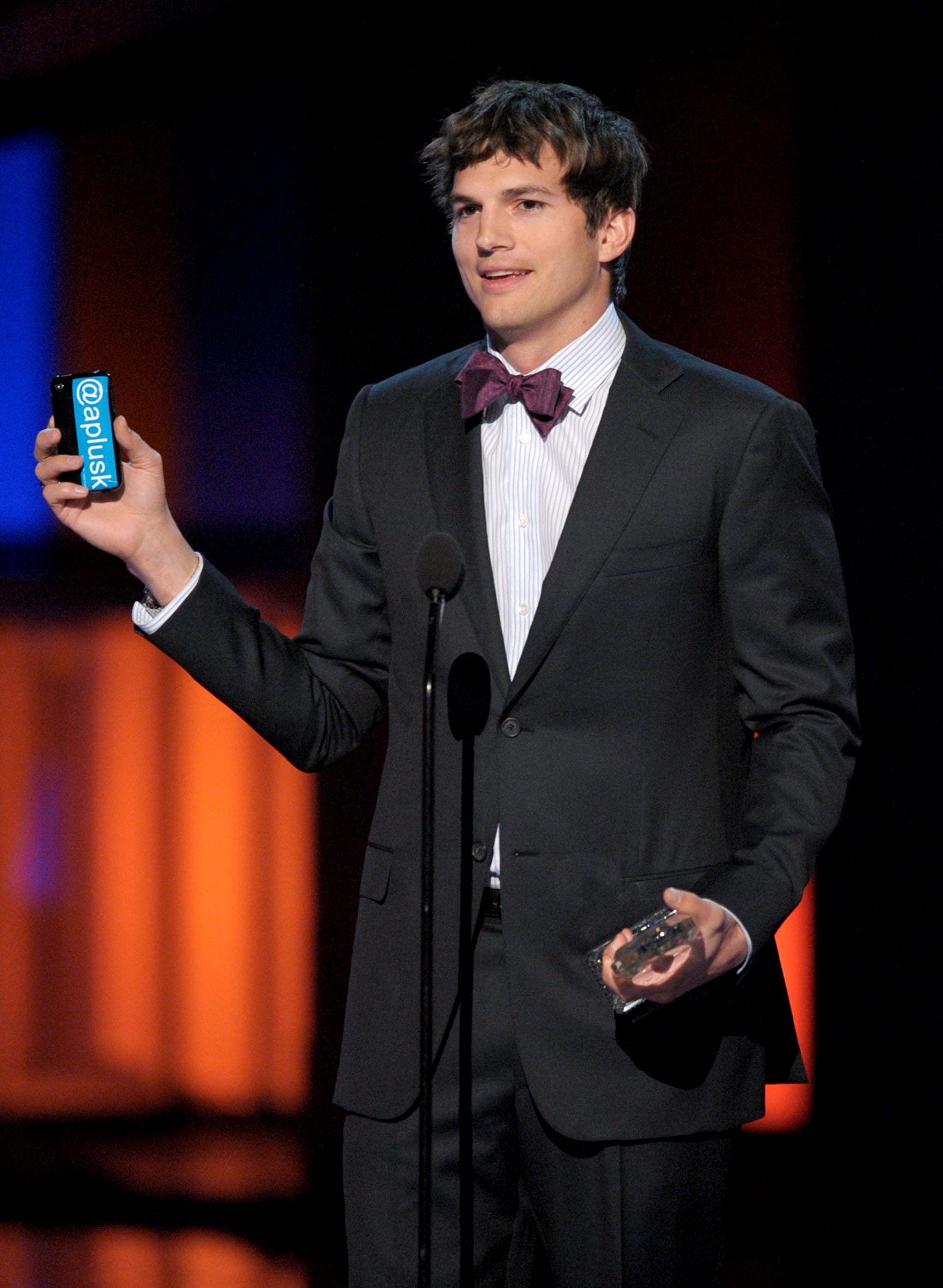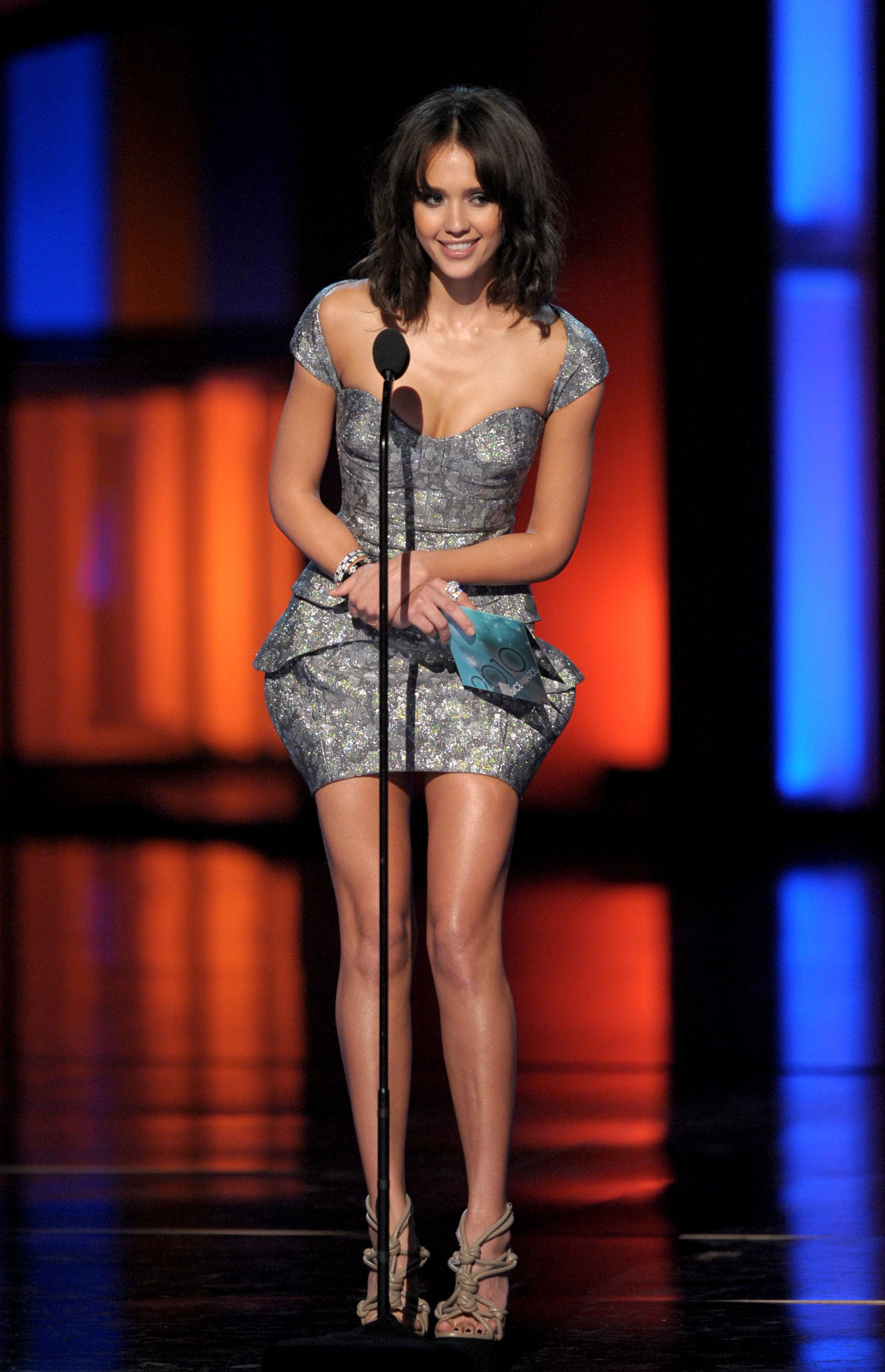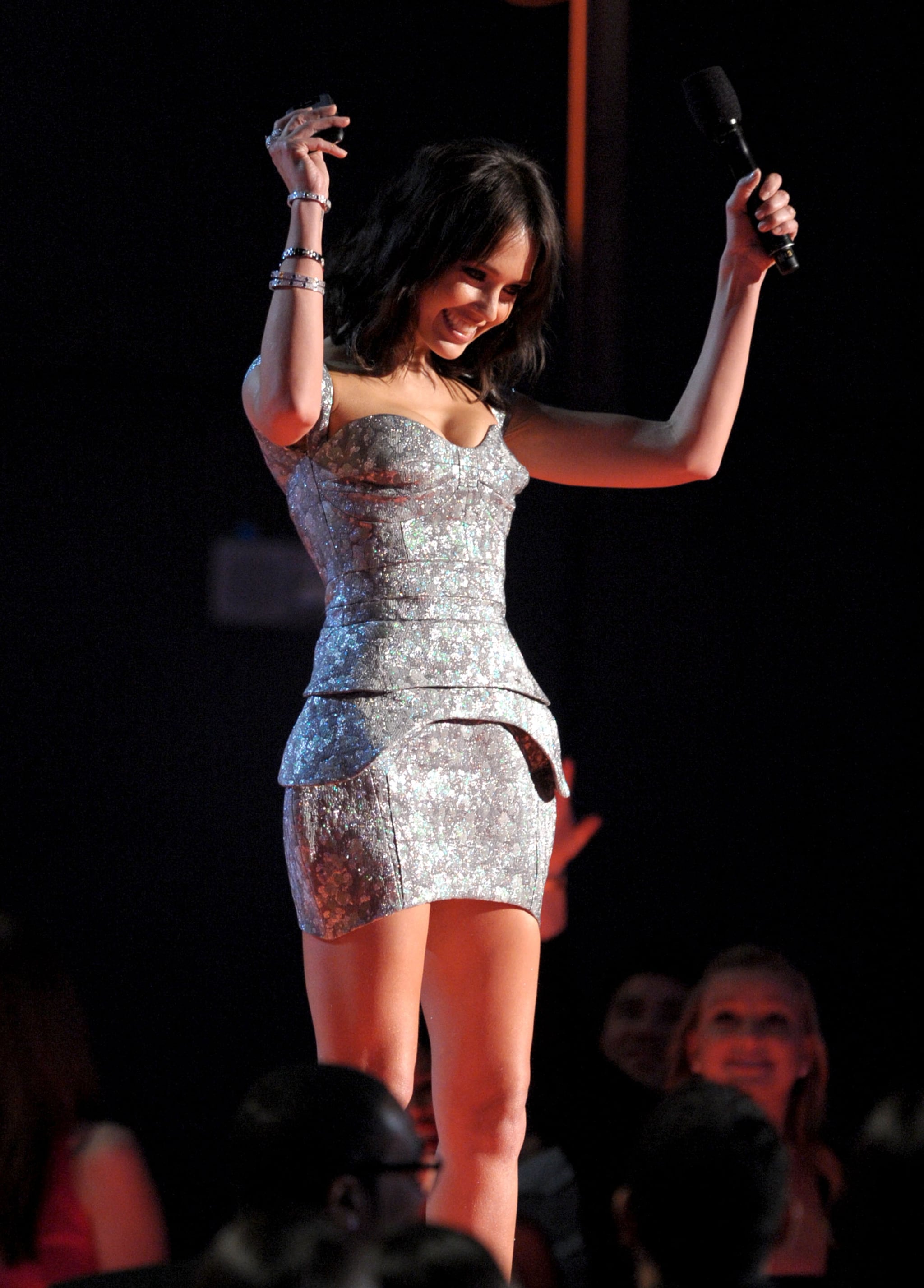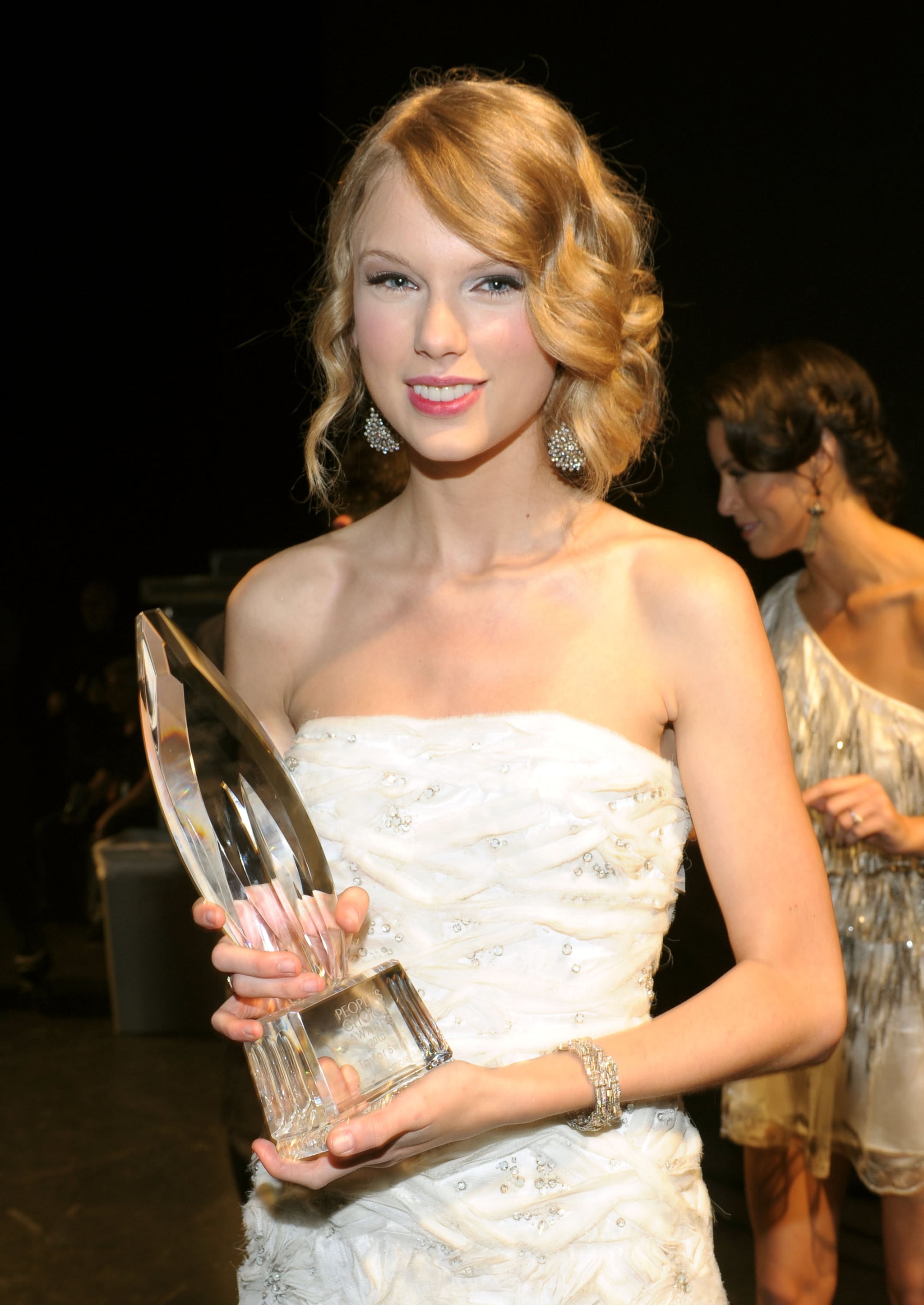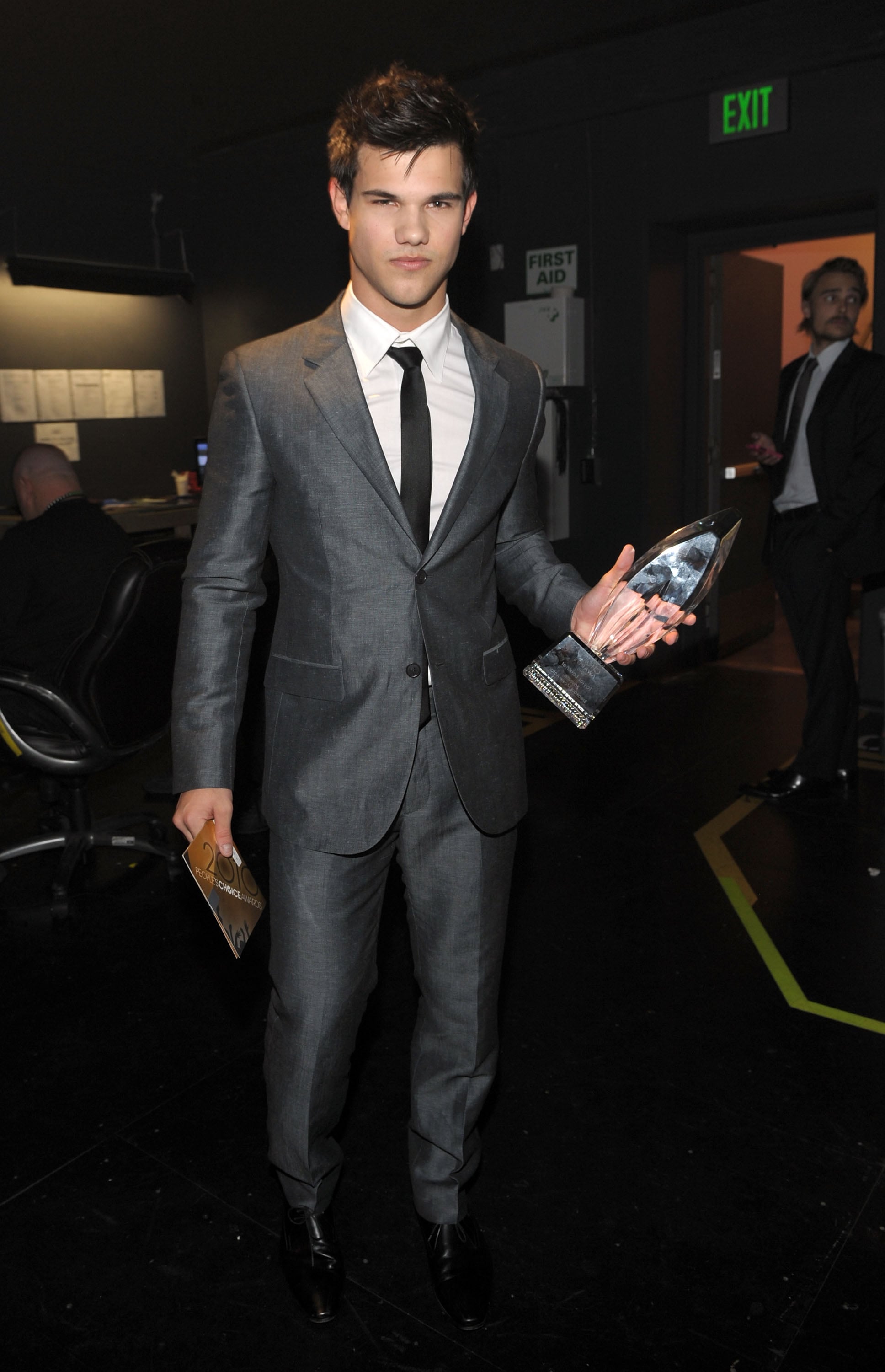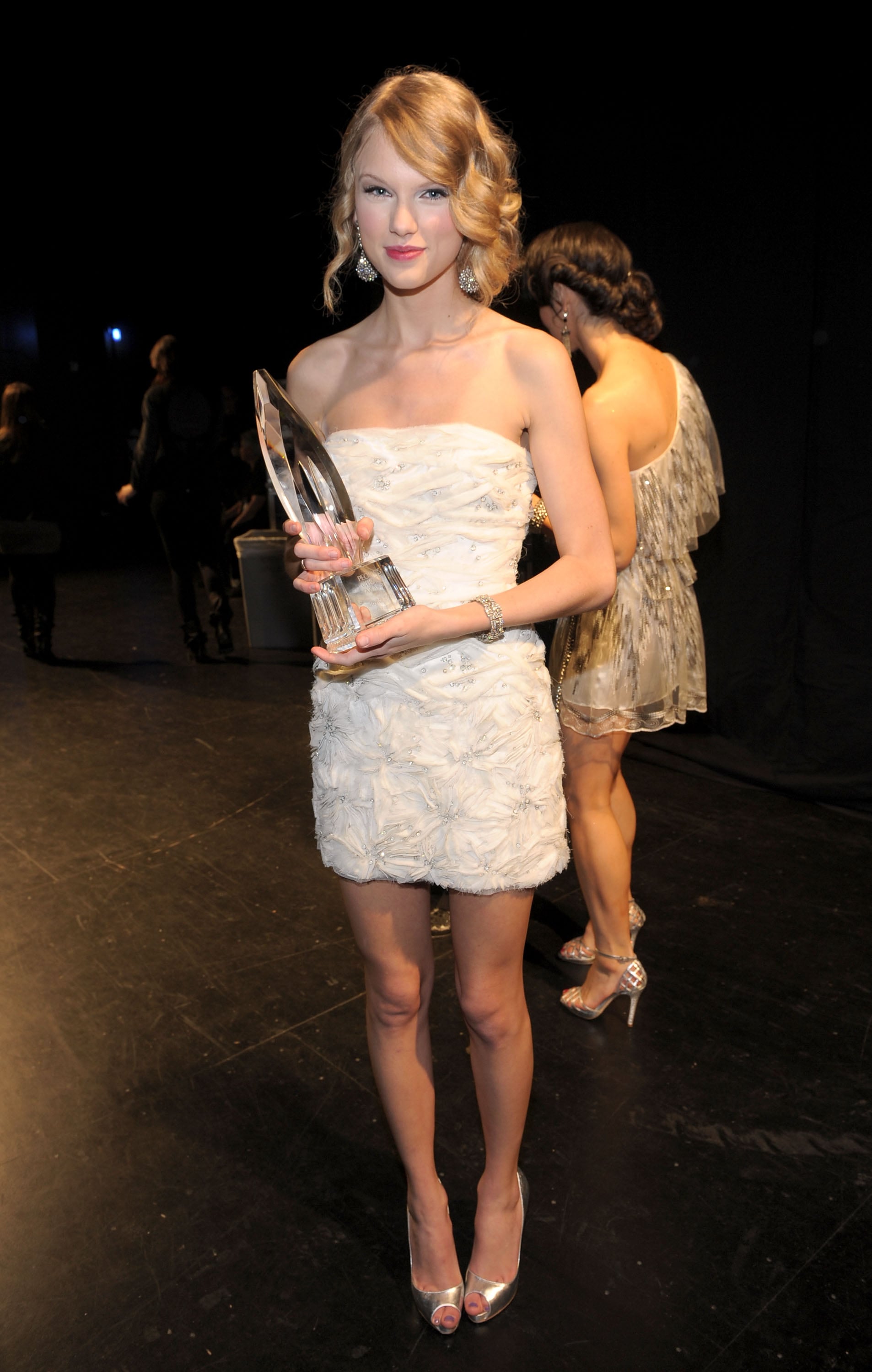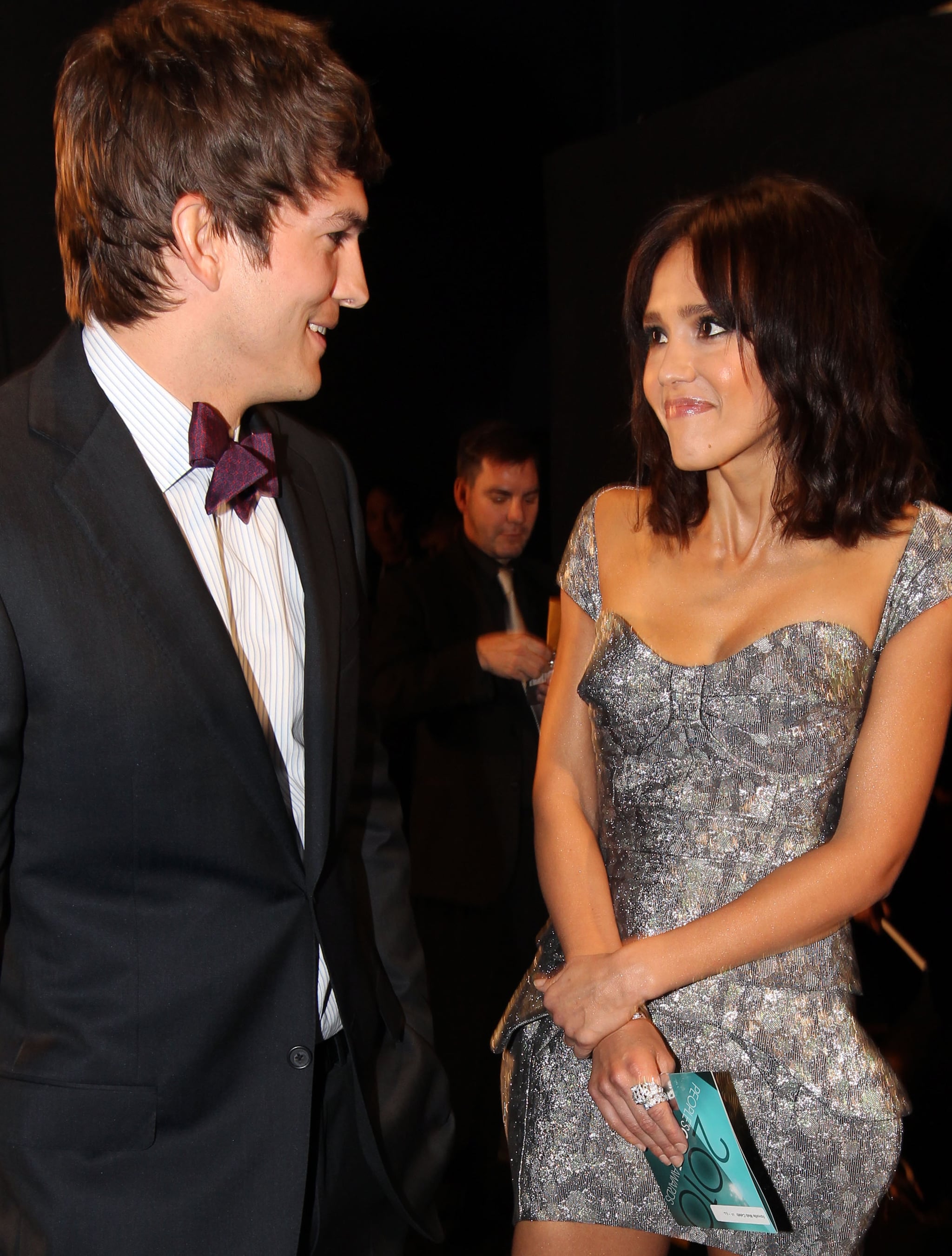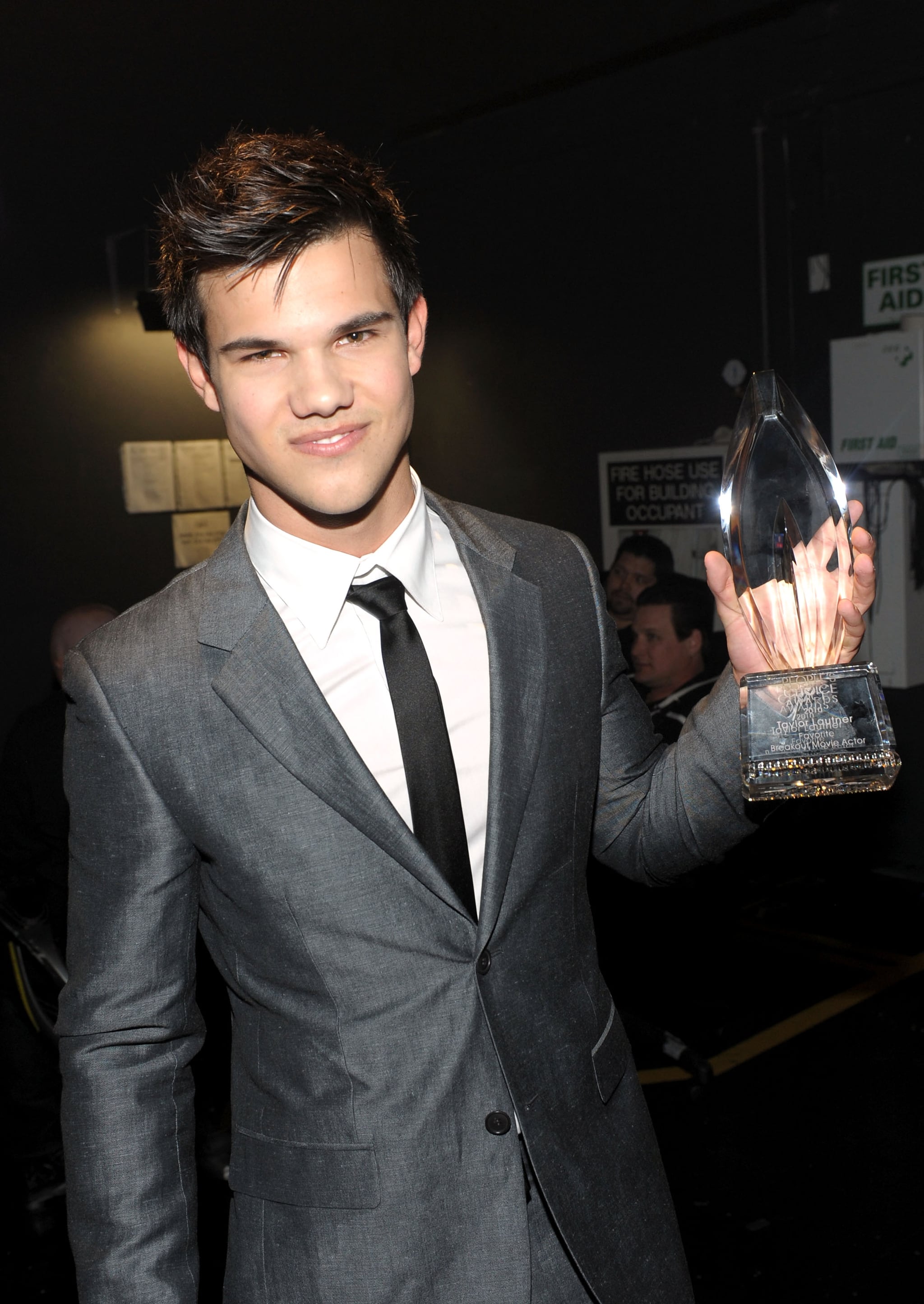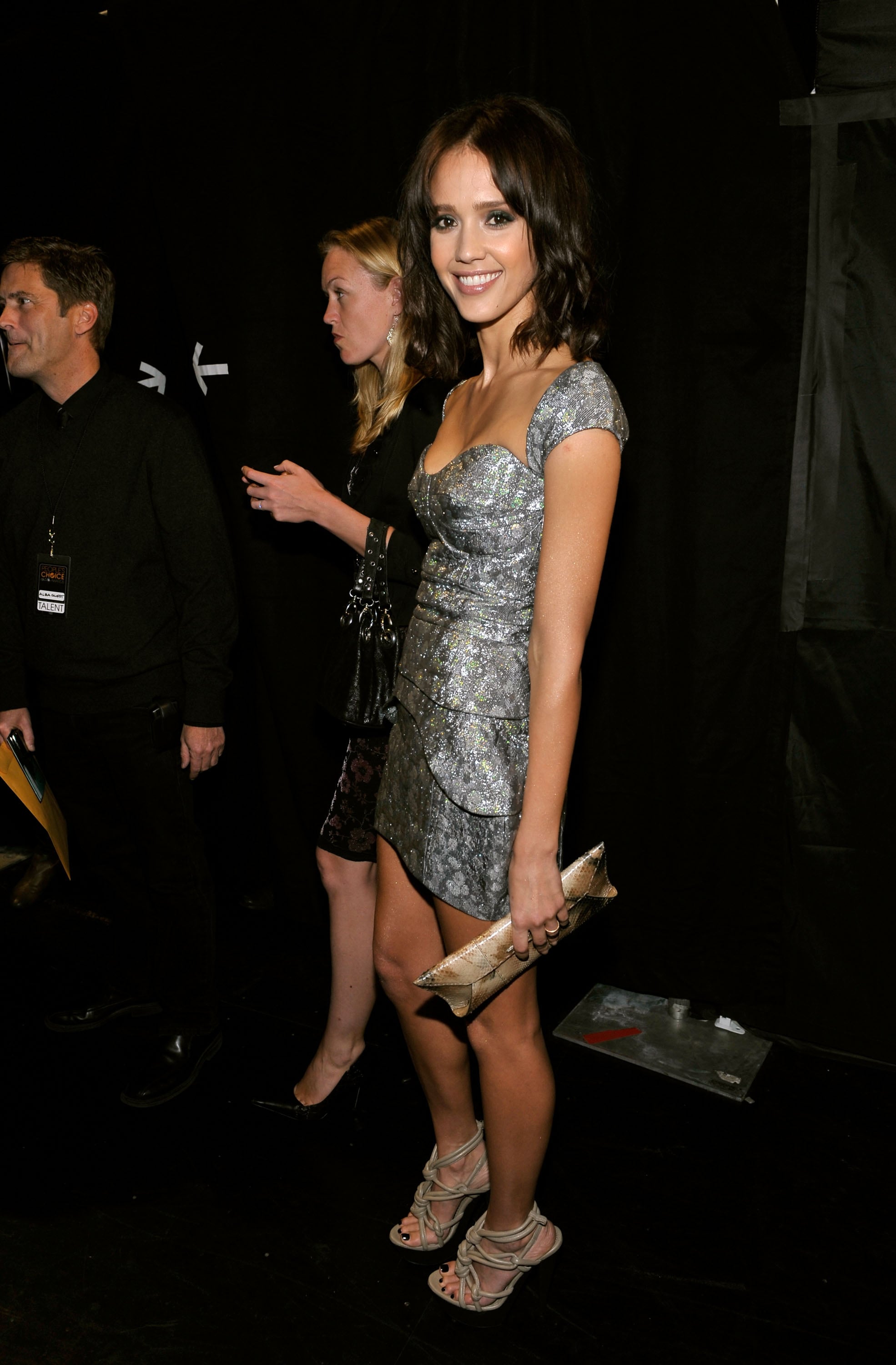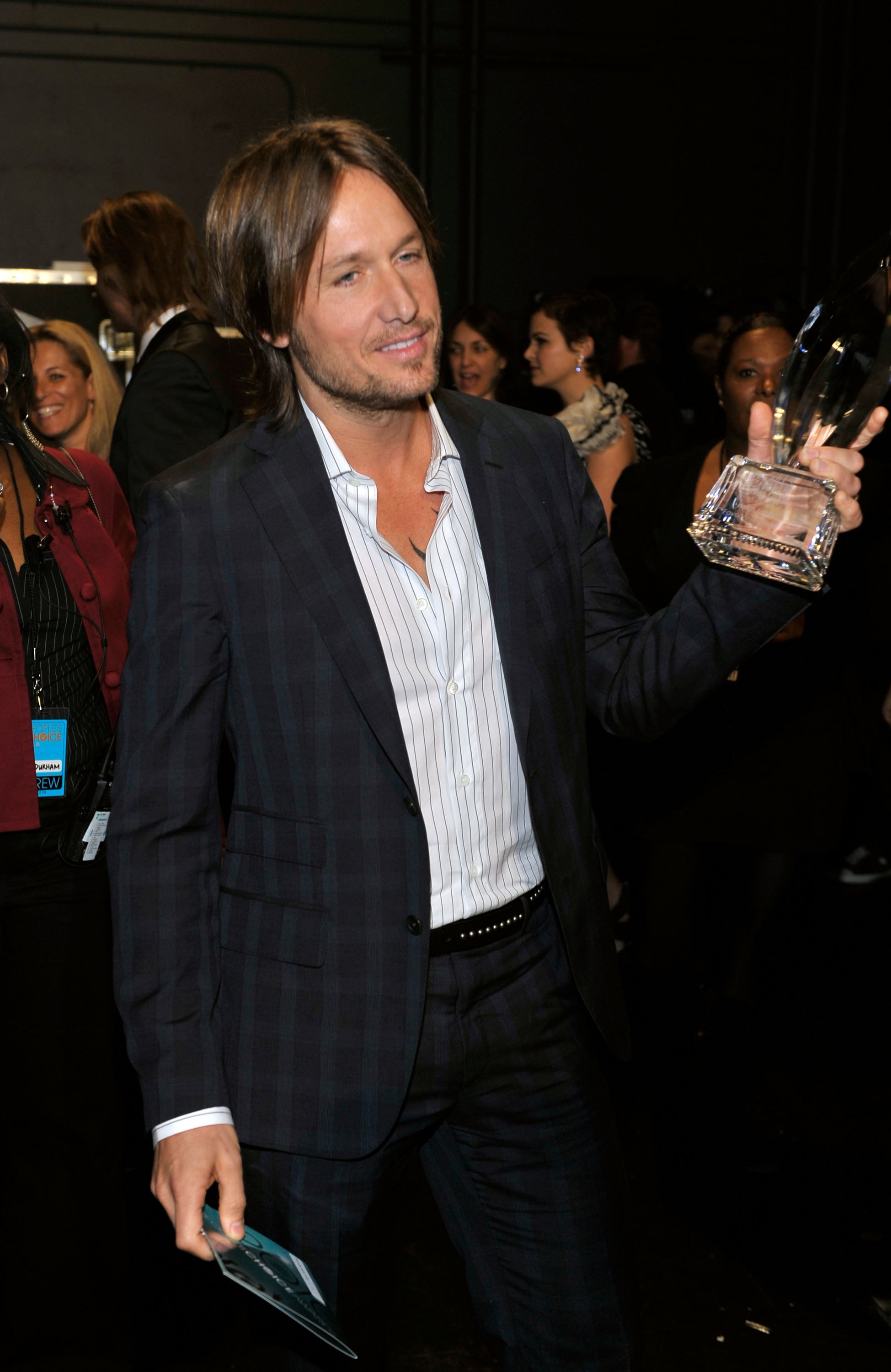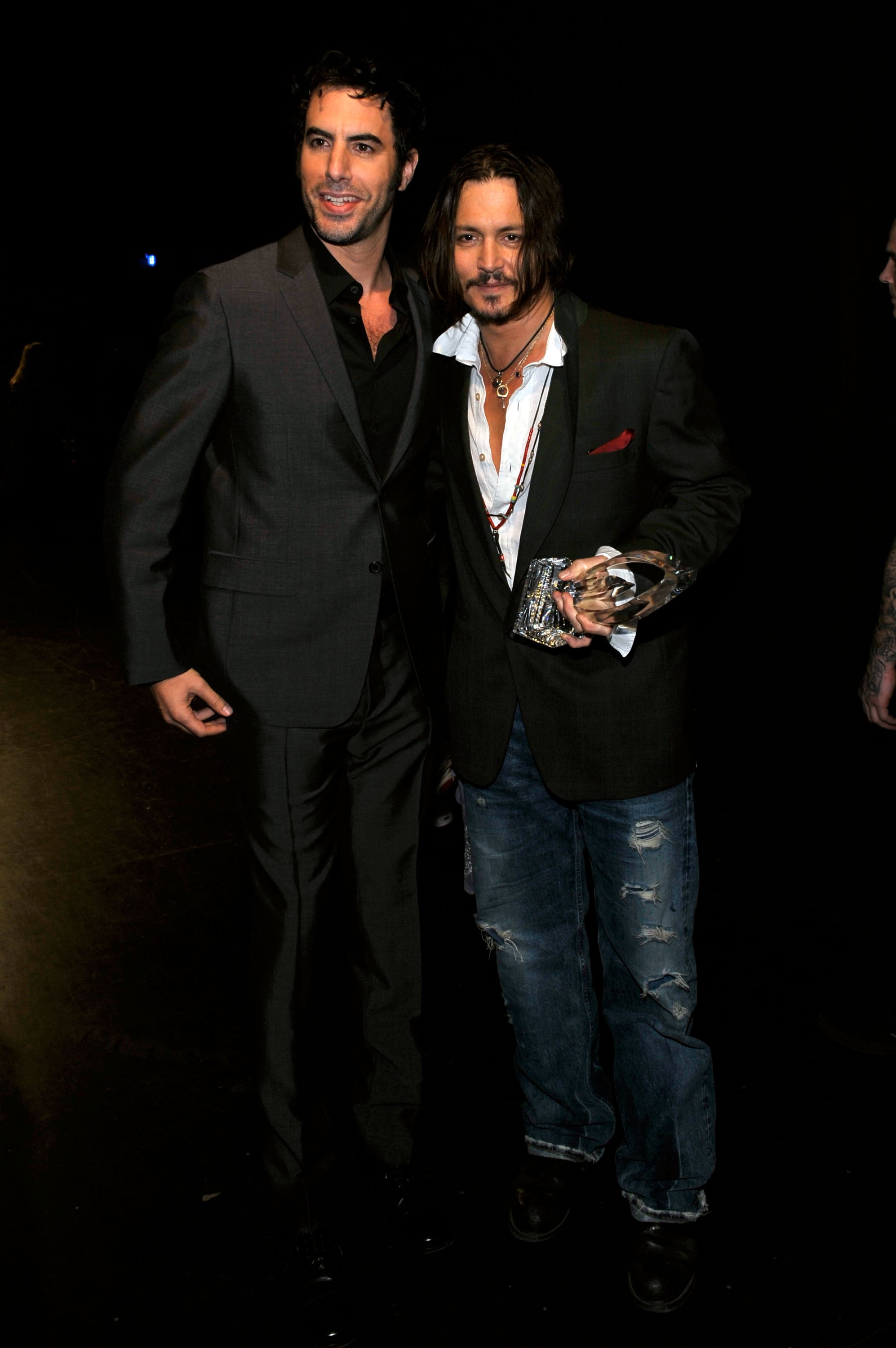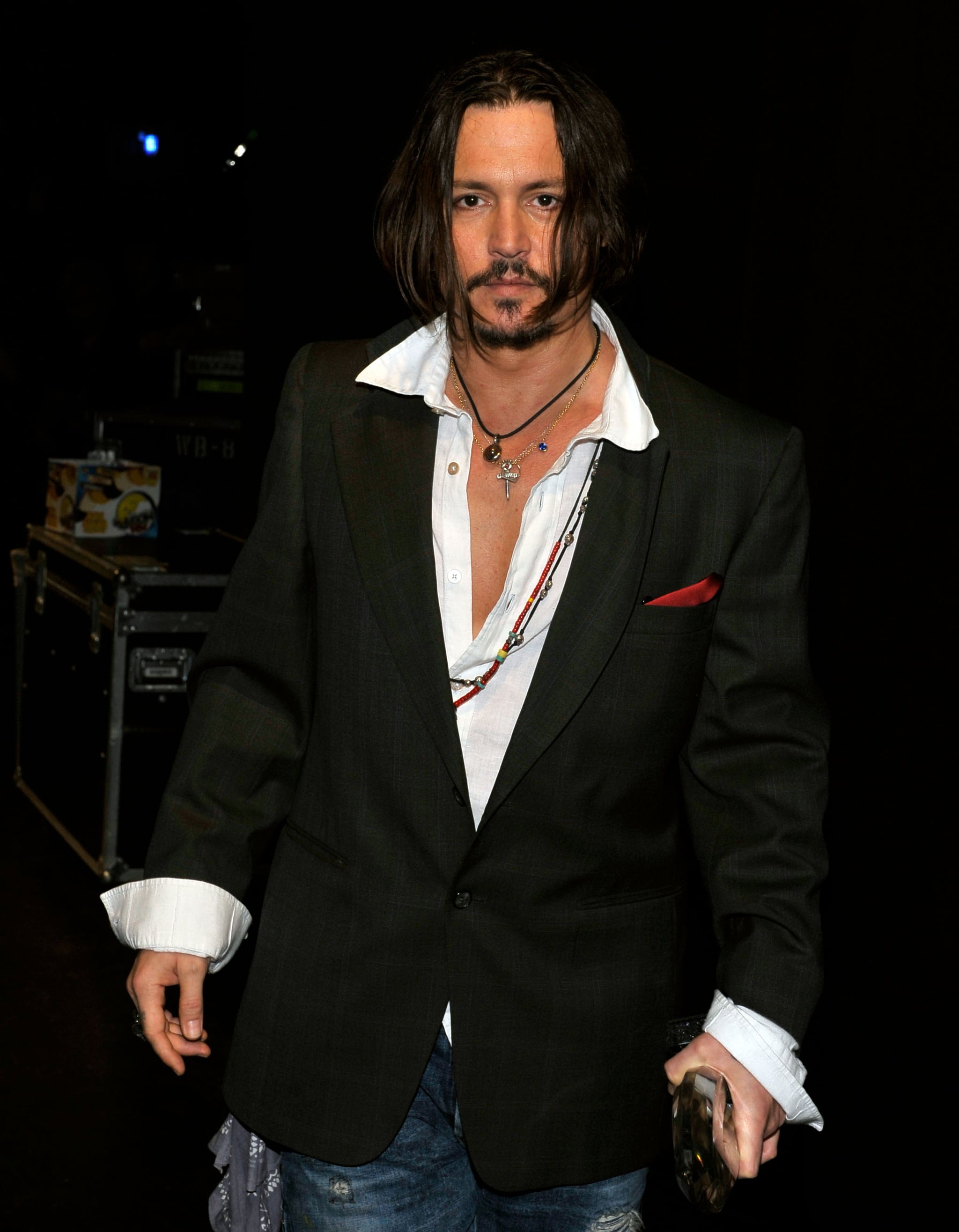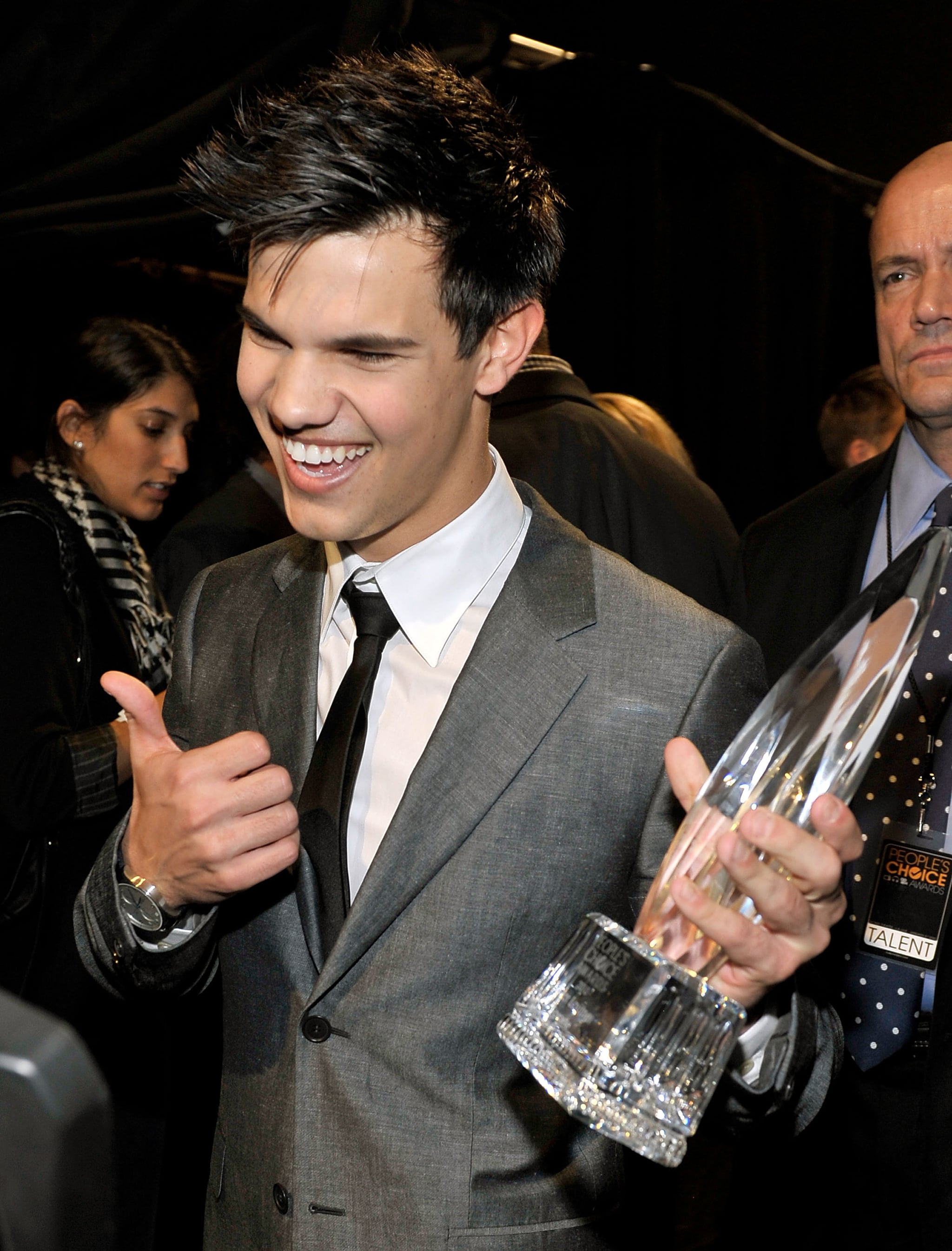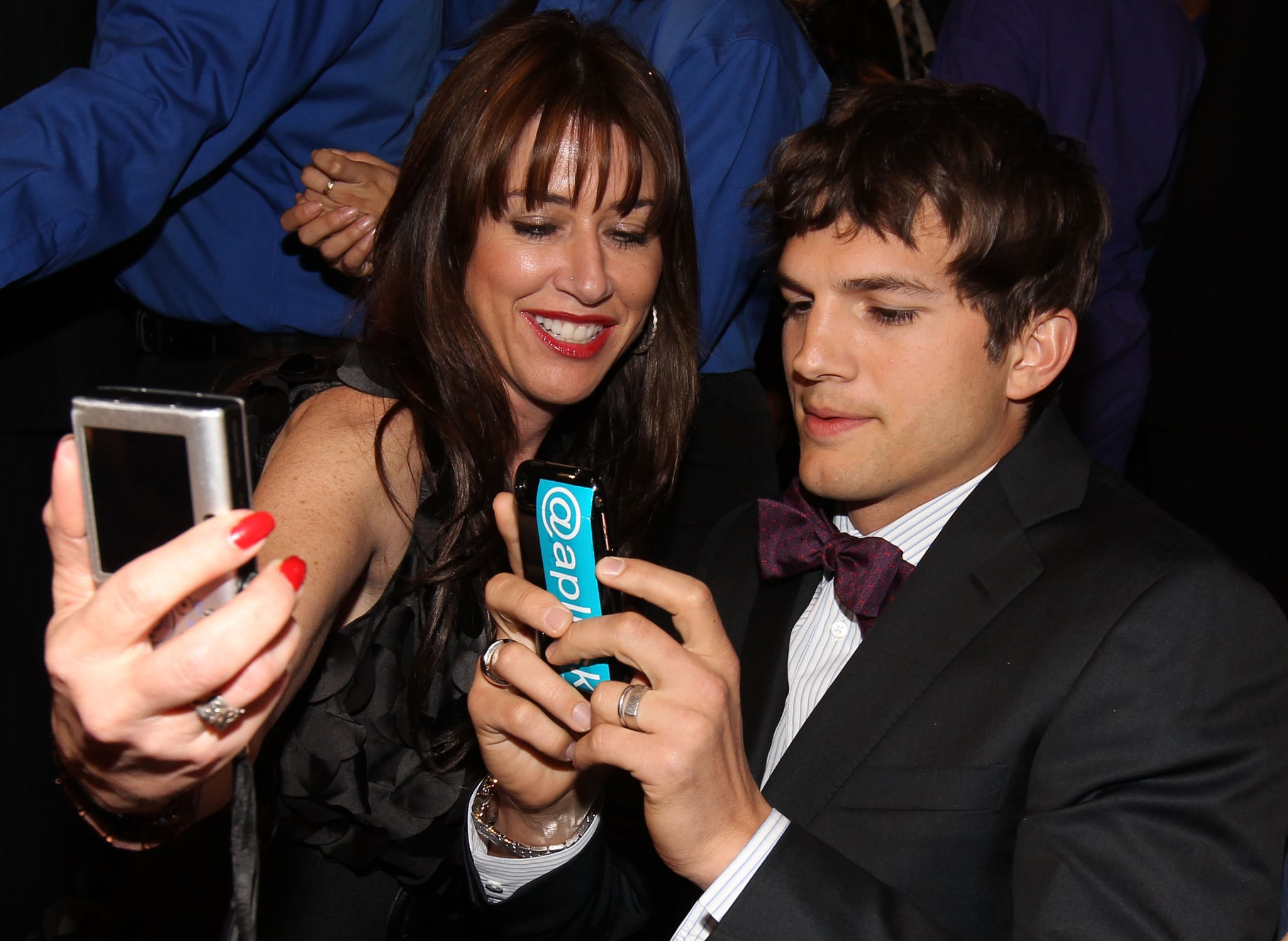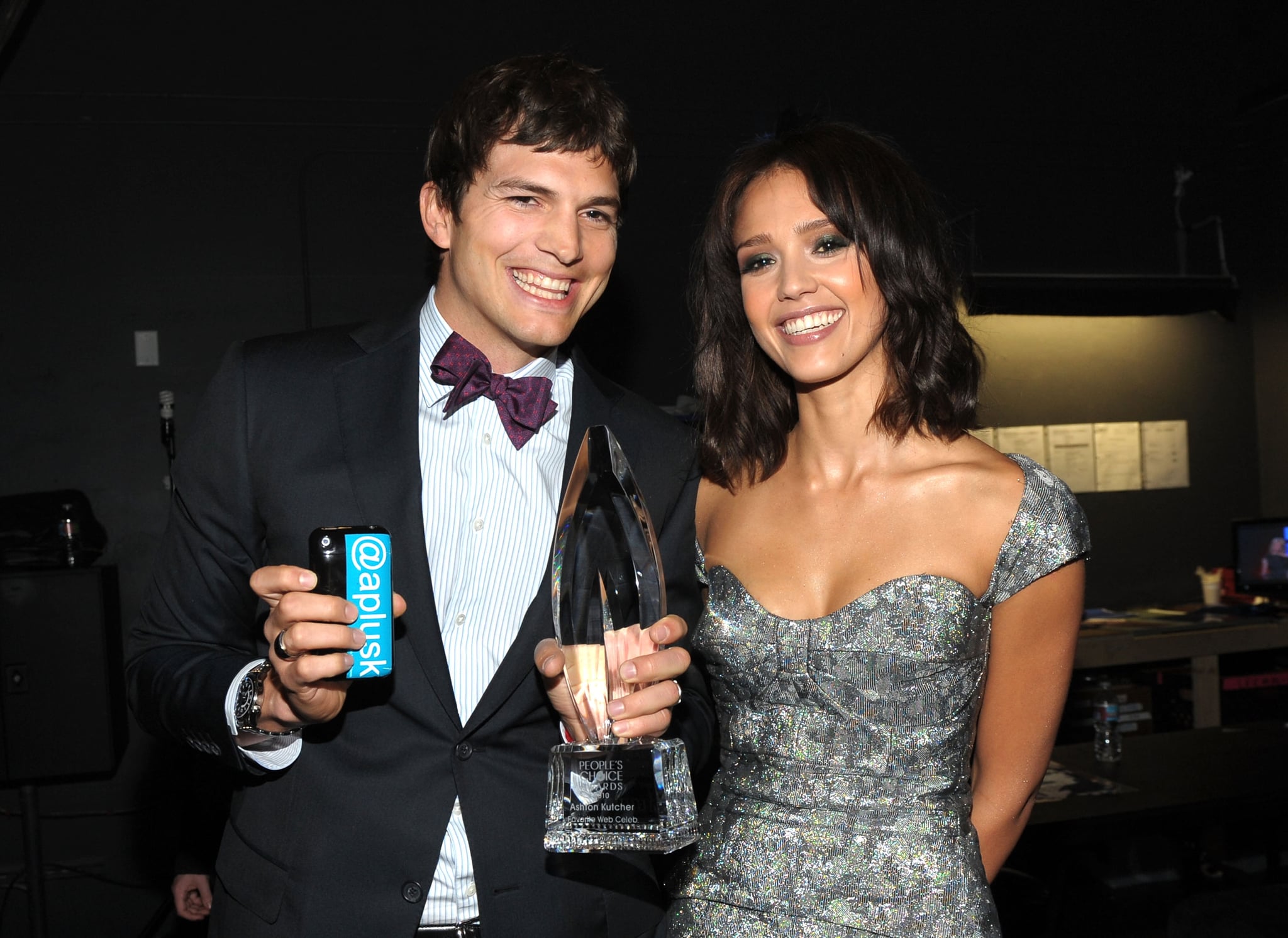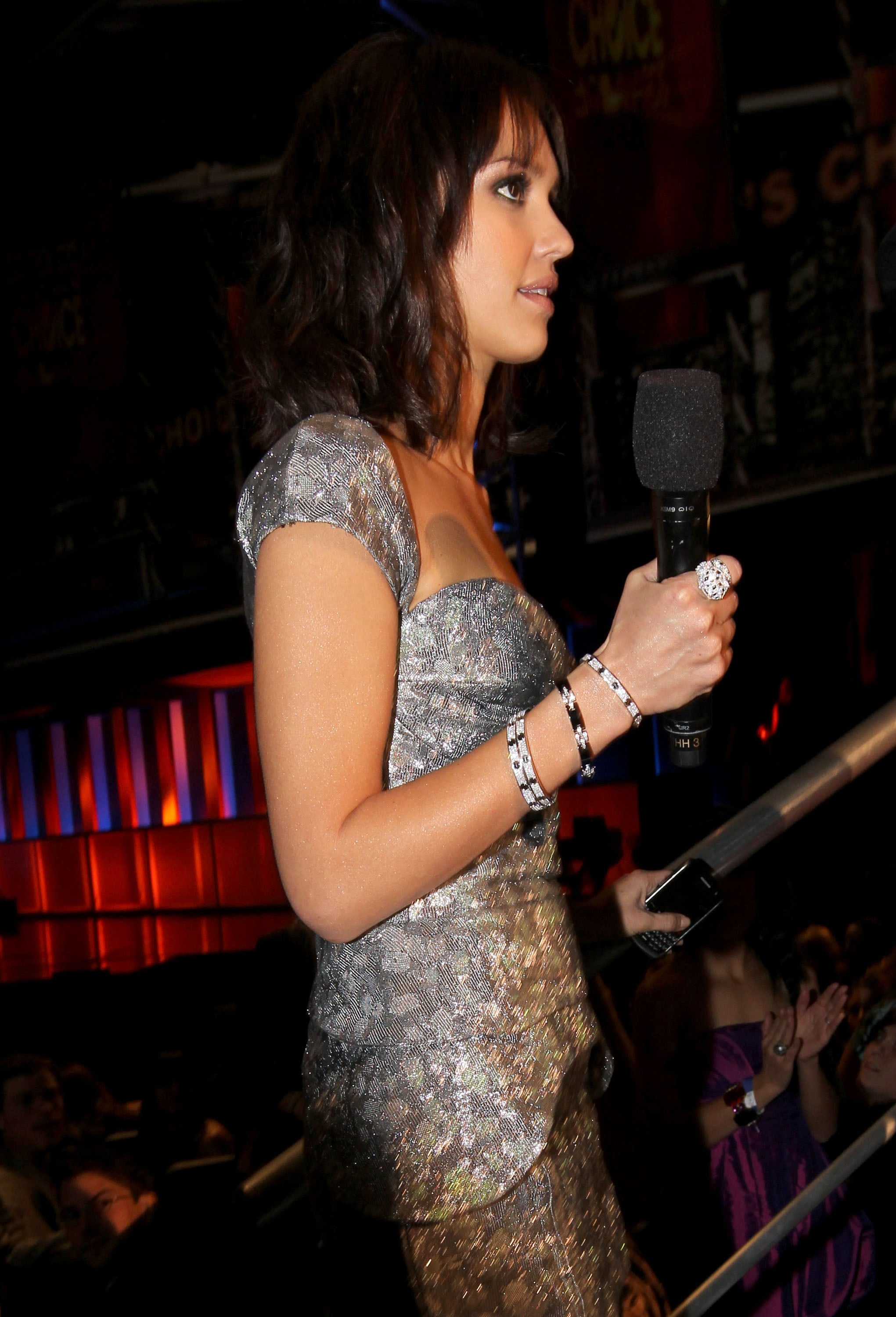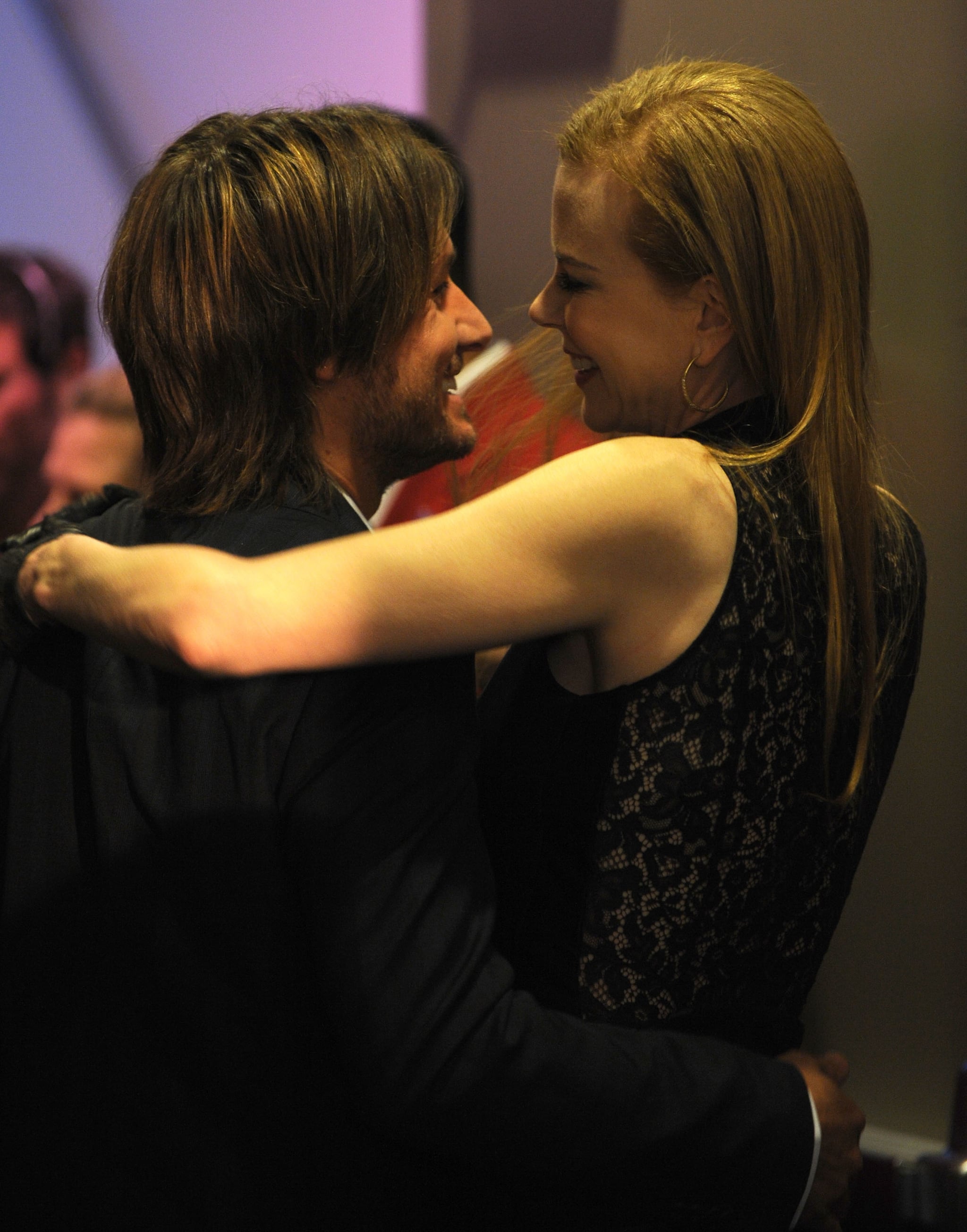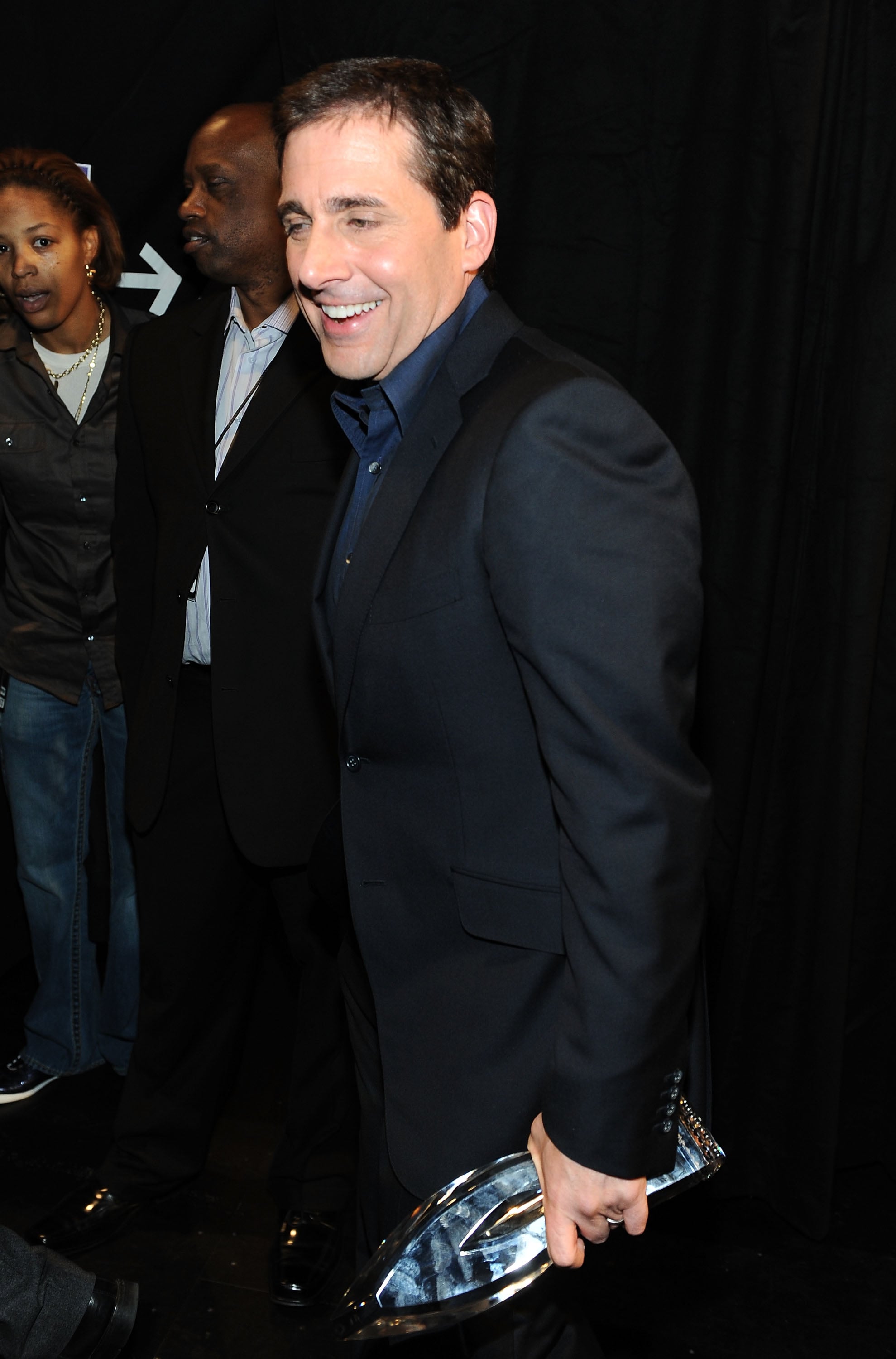 Images include: Nicole Kidman, Keith Urban, Johnny Depp, Sacha Baron Cohen, LL Cool J, Katie Cassidy, Jessica Alba, Mariah Carey, Ashton Kutcher, Ginnifer Goodwin, Christian Slater, Ellen DeGeneres, Diane Kruger, Kate Walsh, Sandra Bullock, Tim Gunn, Hugh Jackman, Alyson Hannigan, Carrie Underwood, James Denton, Ryan Reynolds, Mary J Blige, Nick Cannon, Olivia Wilde, Steve Carell, Hugh Laurie, George Lopez, Chevy Chase, Jenna Elfman, Jackie Chan, Taylor Swift, BJ Novak, Taylor Lautner, Kellan Lutz, Taraji P Henson, Eli Roth