Photos of Tiger Woods in Mississippi and Charlie and Sam Woods at Sea World in FL
Tiger Allegedly Spotted Outside Mississippi Rehab Clinic!
Sam and Charlie Woods are spending quality time with Elin's twin Josefin Nordegren in Florida this week including a school run yesterday and a trip to Sea World this morning. After becoming a recent paparazzi magnet, Elin herself hasn't joined her kids or sister for these outings. Meanwhile, tons of attention has shifted over to Hattiesburg, Mississippi where Tiger has allegedly been spotted. These blurry photos supposedly show a covered-up and maybe bearded Tiger walking around the rehab clinic where he has been receiving treatment for a sex addiction. There have been countless rumors about Tiger's whereabouts since his November accident — so what do you think about this possible sighting?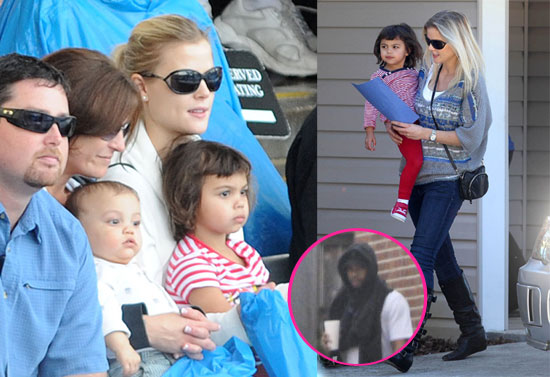 More photos of Sam and Charlie if you, just
.