Photos of Tom Cruise And Cameron Diaz Filming Knight And Day in Austria; Katie Holmes And Suri Cruise in NYC
Tom Works Night and Day While Suri Shops With Katie
Katie Holmes left Long Island, where she had been working on The Romantics and headed into NYC for a weekend with Suri. The girls were out to see The Lion King on Friday night, with little Suri looking sleepy as they left the theater together. Saturday they bundled up in coats for a few long walks with Katie's mom, and Suri showed off her red dress from the children's Holmes and Yang and green backpack. Isabella Cruise joined them yesterday for a trip to the ballet, when Suri broke out a pair of bright rain boots despite the sunny day.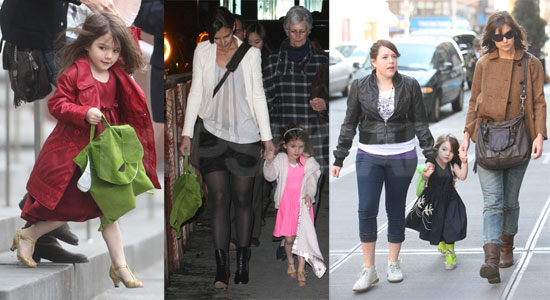 Tom, meanwhile, is still in Austria filming Knight and Day. His Friday night was a late one, as he took to a roof to film a dramatic looking action scene with Cameron Diaz. They continued on into Saturday with their work, though Cameron took the evening off to attend a Mozart recital at a local church with their costar Paul Dano.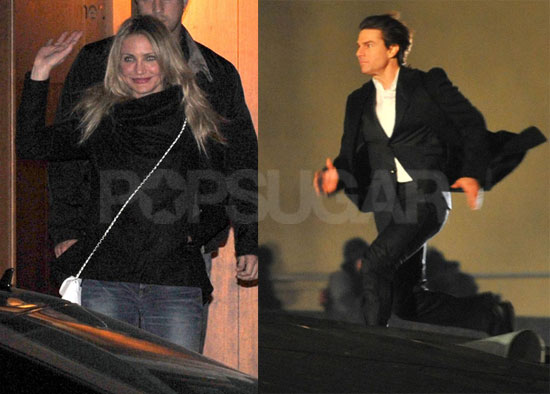 To see lots more of Tom and Cameron, and Katie, Suri and Isabella, just read more.