Photos of Trista Sutter in a Bikini With Shirtless Husband Ryan Sutter After Jason Mesnick and Molly Malaney's Wedding
Trista and Ryan Celebrate Bachelor Wedding With Bikinis, Babies!
Trista and Ryan Sutter headed to LA over the weekend for the wedding of fellow The Bachelor couple Jason Mesnick and Molly Malaney — ICYMI, their ceremony on Saturday was beautiful and romantic despite the rain, so check out photos! Yesterday gave Trista and Ryan a chance to unwind, as they hit the pool at their hotel with their 3-year-old son Max and their 11-month-old daughter Blakesley. Trista looked incredible in her little white bikini, while Ryan sauntered around the pool shirtless showing off his very impressive abs. Ryan and Trista married in a similarly lavish ceremony back in 2003, and they're continuing to set a good example of reality TV romance succeeding off screen.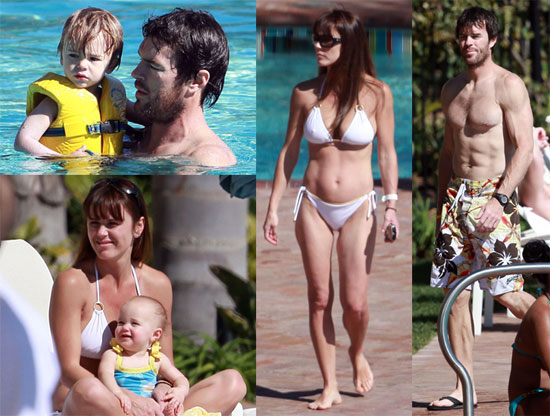 To see more photos of Trista and Ryan lounging poolside, just read more.