Photos of Twilight Star Taylor Lautner Arriving at LAX
Taylor Lauter Takes Flight Before New Moon's Midnight Release!
Taylor Lautner had his shades on yesterday when he arrived at LAX. He's heading out of town after a few weeks in California that included time to join Kristen Stewart at her West coast premiere of The Runaways, even sticking around for some fun at the afterparty with Dakota Fanning. Both Kristen and Robert Pattinson are focusing on non-Twilight projects at the moment, but today is all about New Moon. The DVD comes out this evening at midnight, and some will even contain a special sneak peek at Eclipse before its release on June 30 — make sure to check out the full-length trailer!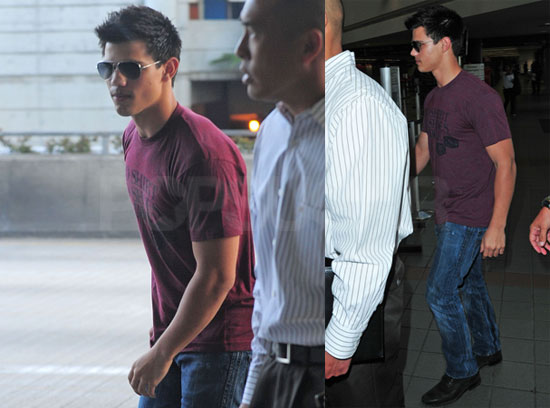 To see ore photos of Taylor, just
.