Photos of VH1 Divas: Paula Channels Ellen, True Blood's Sam Takes on Twilight's Jacob, Miley Cyrus Calls Kanye Disrespectful
VH1 Divas: Miley Calls Kanye Disrespectful, True Blood's Sam Takes on Twilight's Jacob, and Paula Channels Ellen!
The star-studded VH1 Divas kicked off last night at the Brooklyn Academy of Music, and new diva-inductees like Jennifer Hudson, Jordin Sparks, Miley Cyrus, and Kelly Clarkson walked the red carpet in their glamorous gowns. Lauren Conrad and Whitney Port looked gorgeous and sparkly, and we'll have more on LC's possible LA Candy movie deal later. Miley weighed in on the Taylor/Kanye incident, calling him out as disrespectful. Kelly also had some things to say about it as well as the Paula/Ellen change on American Idol. Sam Trammell, who plays Sam Merlotte on True Blood, also told us he thinks his shape-shifter character could take on Taylor Lautner's Jacob — check out the interviews below!
Paula Abdul opened the night with a surprise performance and jokingly introduced the live show saying "I'm Paula Abdul and this is NOT American Idol." Later in the night she came out dressed as Ellen DeGeneres, dancing across the stage before saying "All kidding aside — [I have] nothing but love for Ellen, and I wish you the best of luck and congratulations on your new gig." There were many performances and duets to enjoy, like Jennifer Hudson and Stevie Wonder, as well as solos by all the divas like Jordin Sparks. Check out our interviews with Miley, Kelly, and Sam after the jump, and stay tuned for more from PopSugar Rush on the night's events!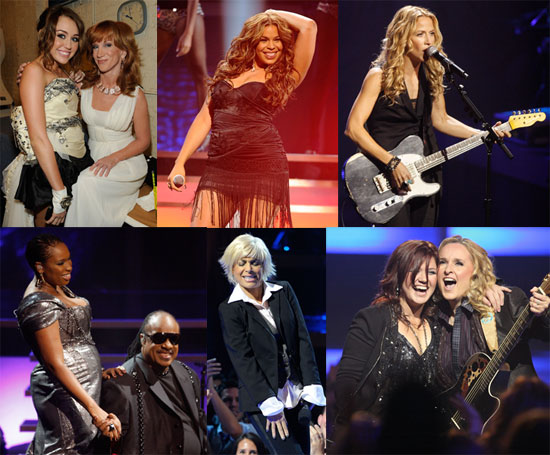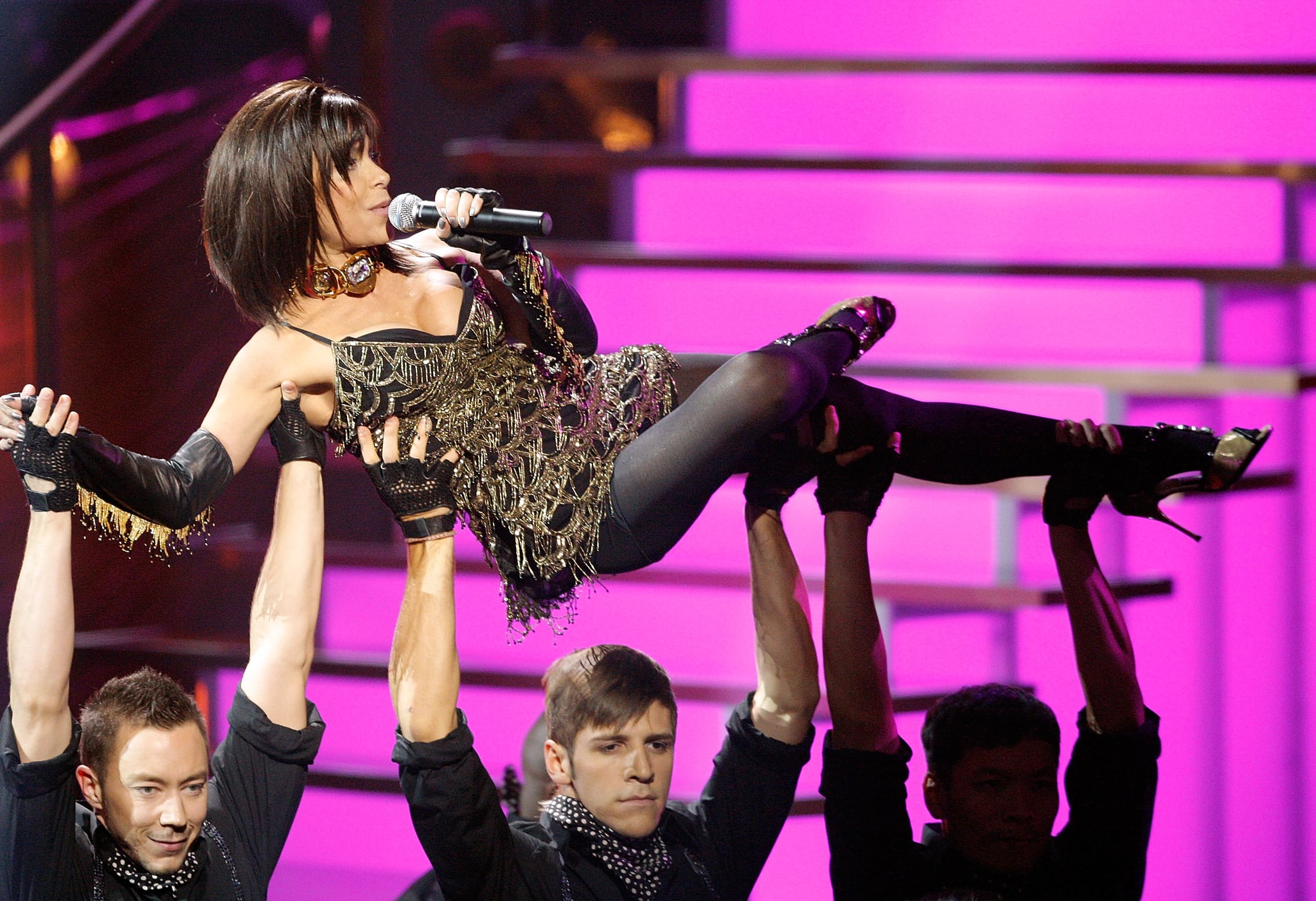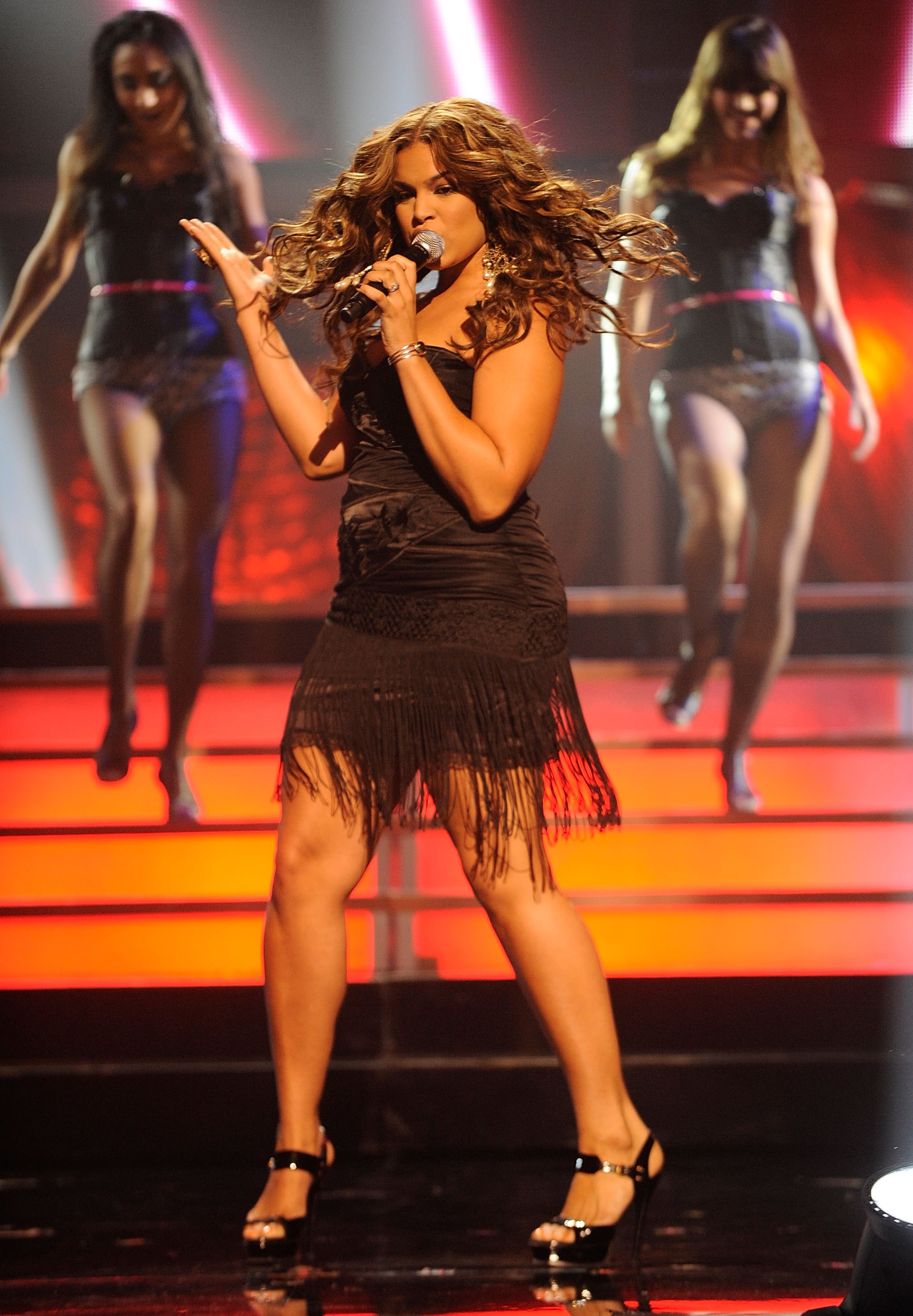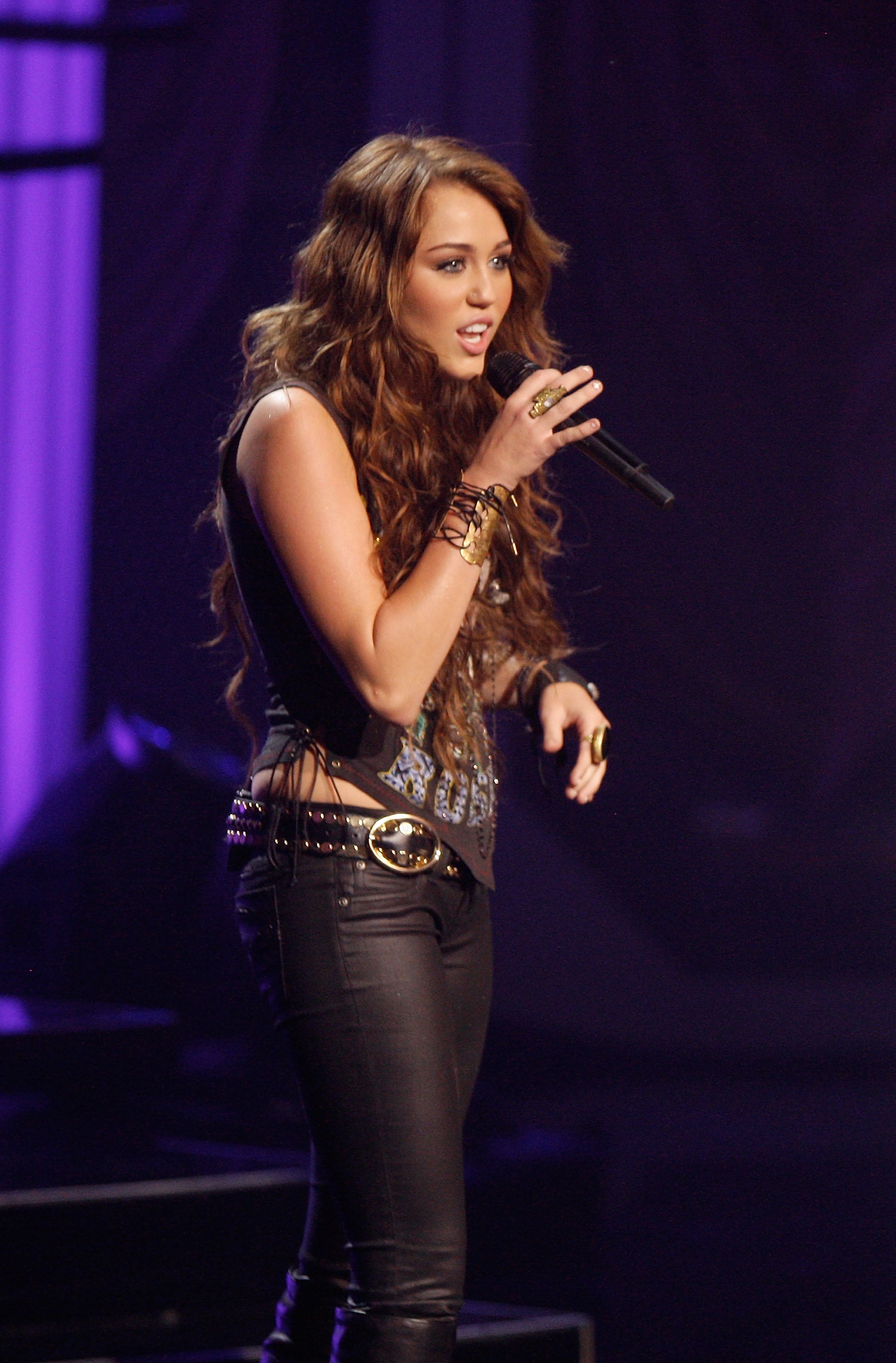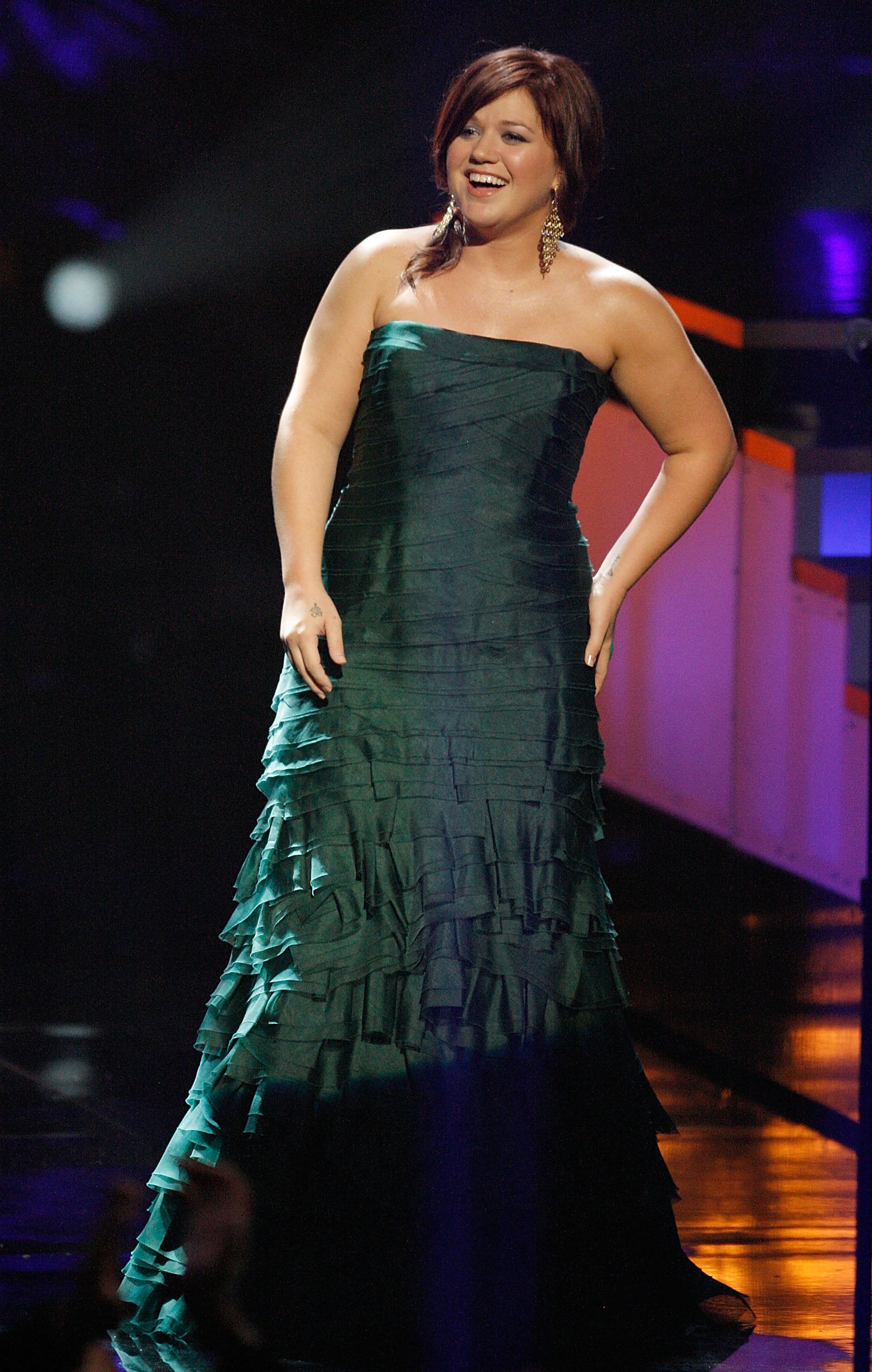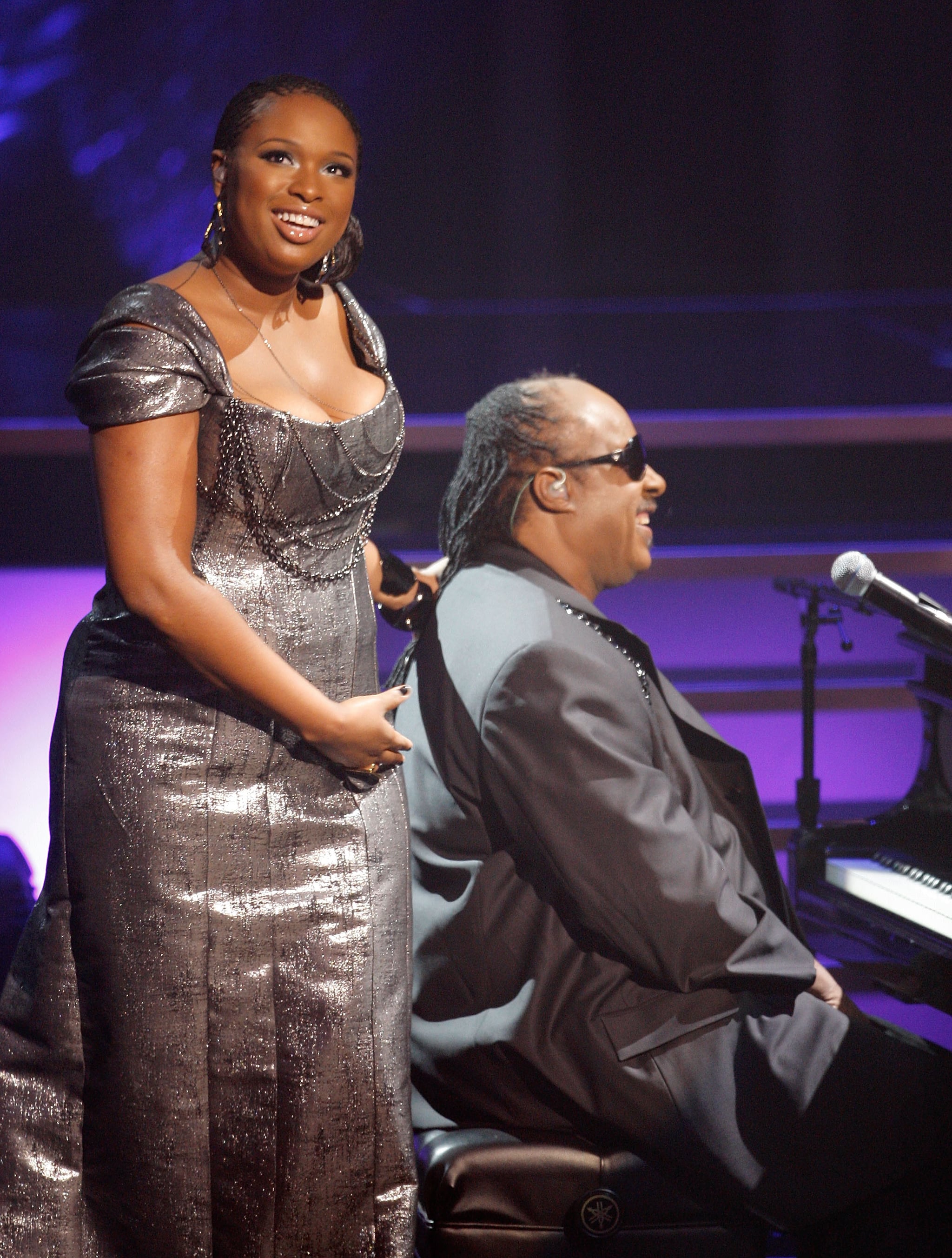 To read the interviews and see TONS more photos, just read more.
Miley on Taylor/Kanye VMA incident: "I think it's just disrespectful so I think the best thing is — I probably would have done what [Taylor] did and just walk away from it because she looks better than he does."
Sam on Sam Merlotte vs. Jacob Black: "Is he tall? I think he's really tall . . . Oh is that just in the movie? I could probably take him because I could just turn into some huge animal and just take him. Yeah, I could just turn into a big bull and take him."
Kelly on whether she has words of encouragement for Taylor Swift: "I don't think she needs any. She handled it really well and she's just a really sweet girl. I love Taylor and she knows I do. I keep asking her to write me some songs, I love her writing. The whole situation in general was the straw that broke the camel's back. Not only that situation. Unfortunately Kanye was the straw that broke the camel's back. But there's a lot of crappy things that go on in the industry and it's just not right. This is supposed to be fun. We're not scientists, we're not doing anything mind-blowing. We should all be having fun and complimenting each other and lifting each other up. I don't get it."
Kelly on taking stage with Paula, and Paula leaving Idol: "I'm used to that! We've been doing off and on for seven years; we all end up at the same shows. So I'm so used to seeing her everywhere. I don't even know enough about [Paula leaving Idol] but I think she's probably ready. I mean they've done like nine seasons. It's pretty cool she's going off and doing something on her own and right after it she's hosting VH1 Divas. Oh my God, she's performing and I saw rehearsals and it's insane. I'm like a 12-year-old again and singing 'Straight Up.' We're all dying backstage."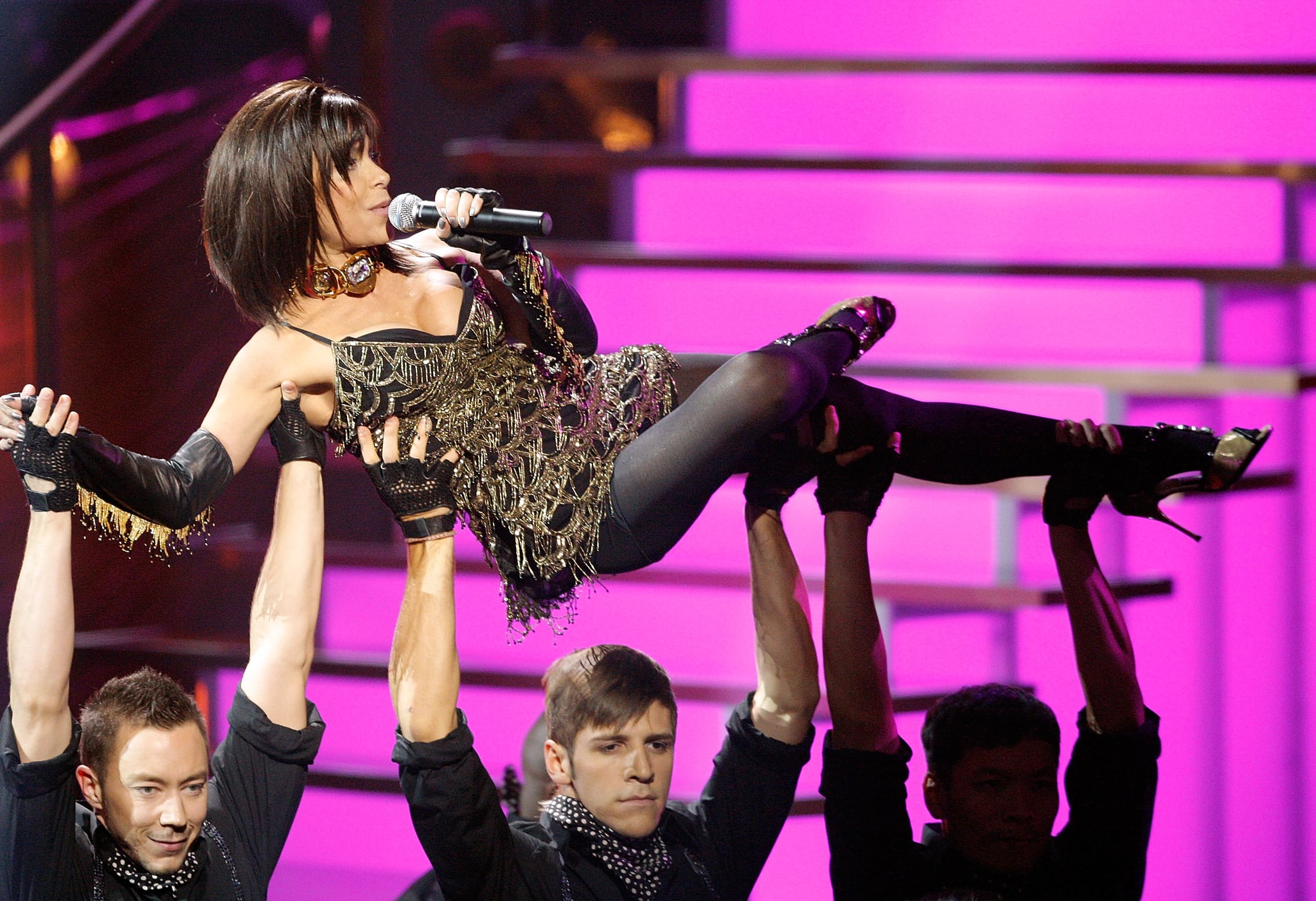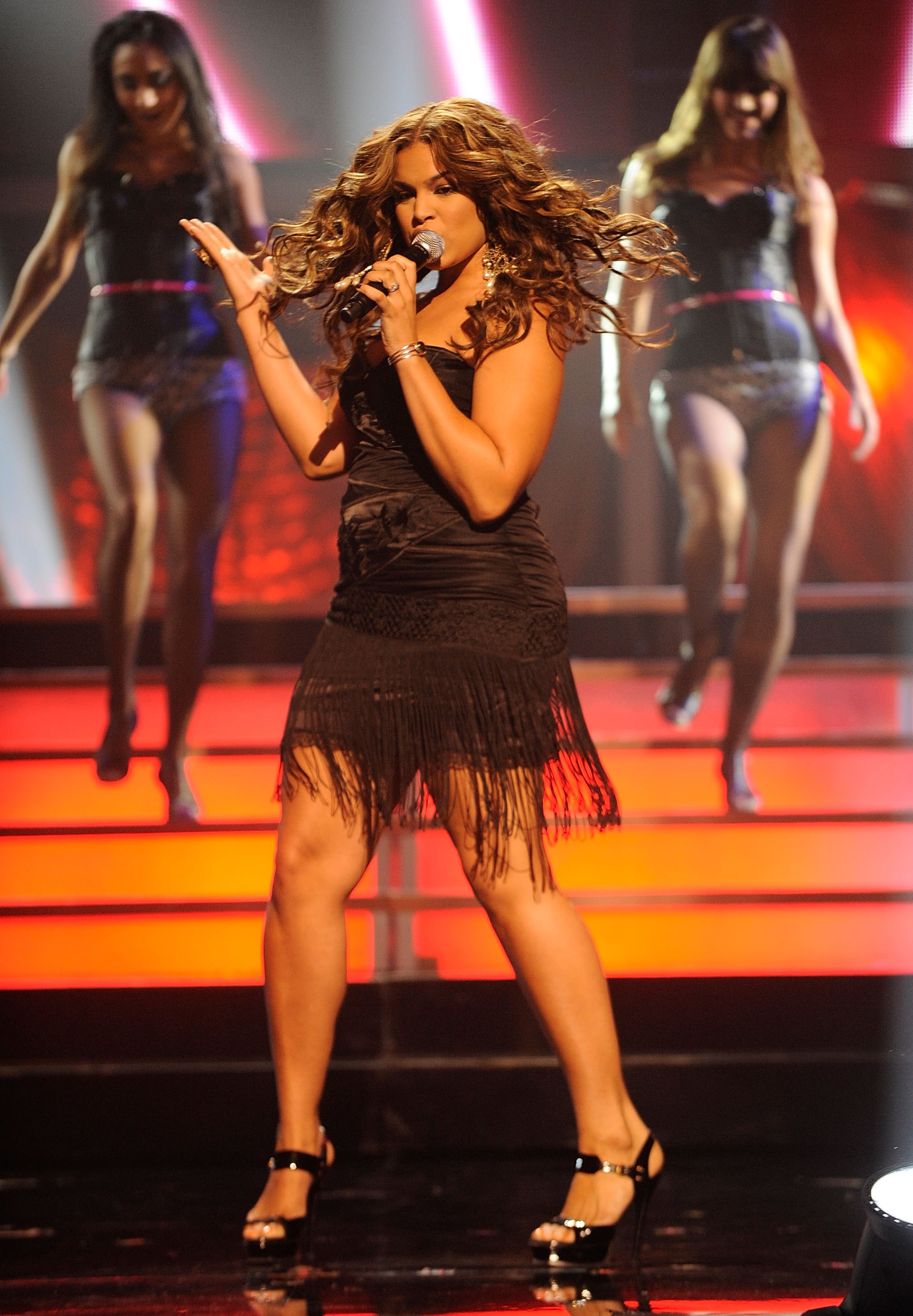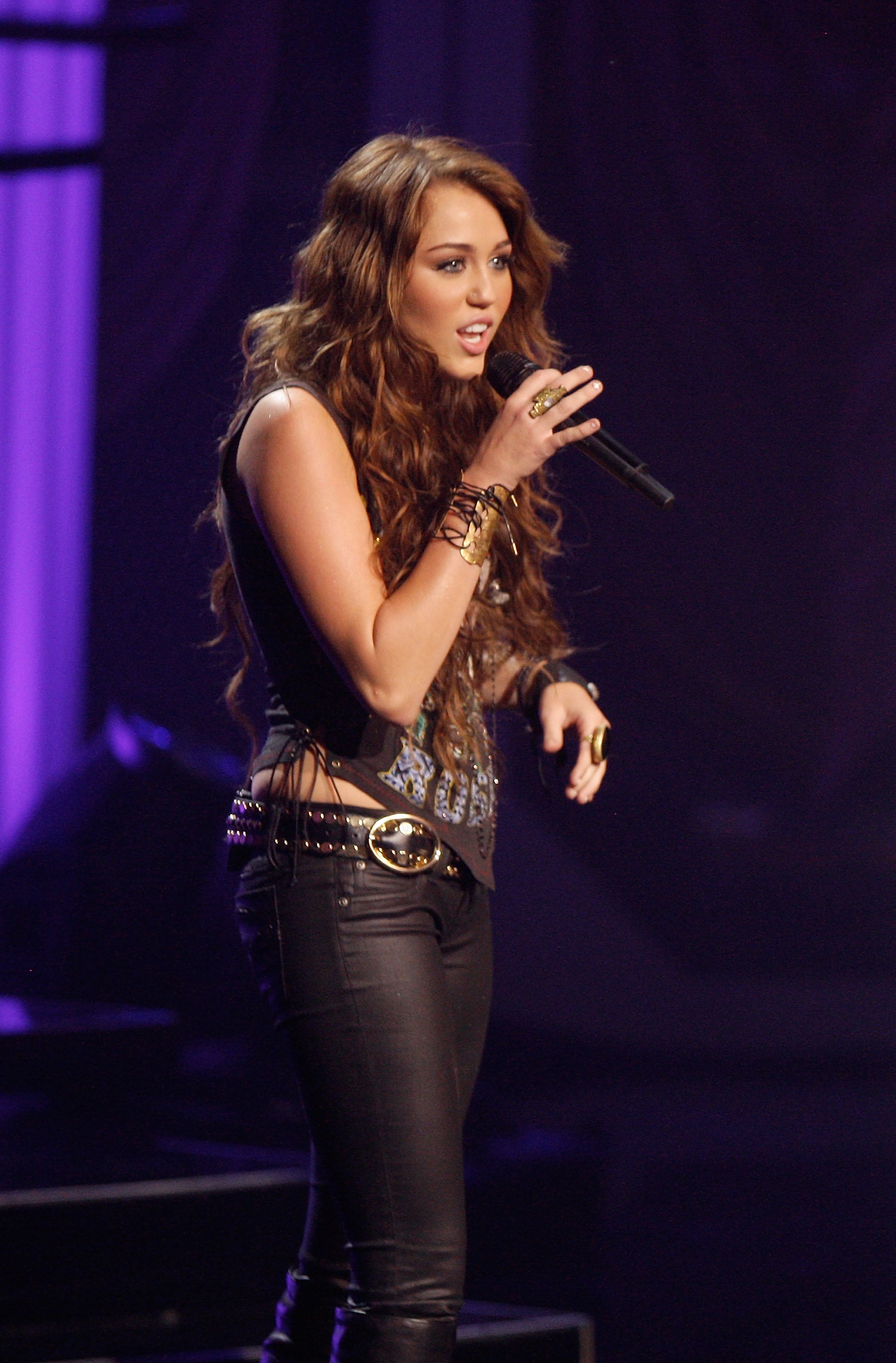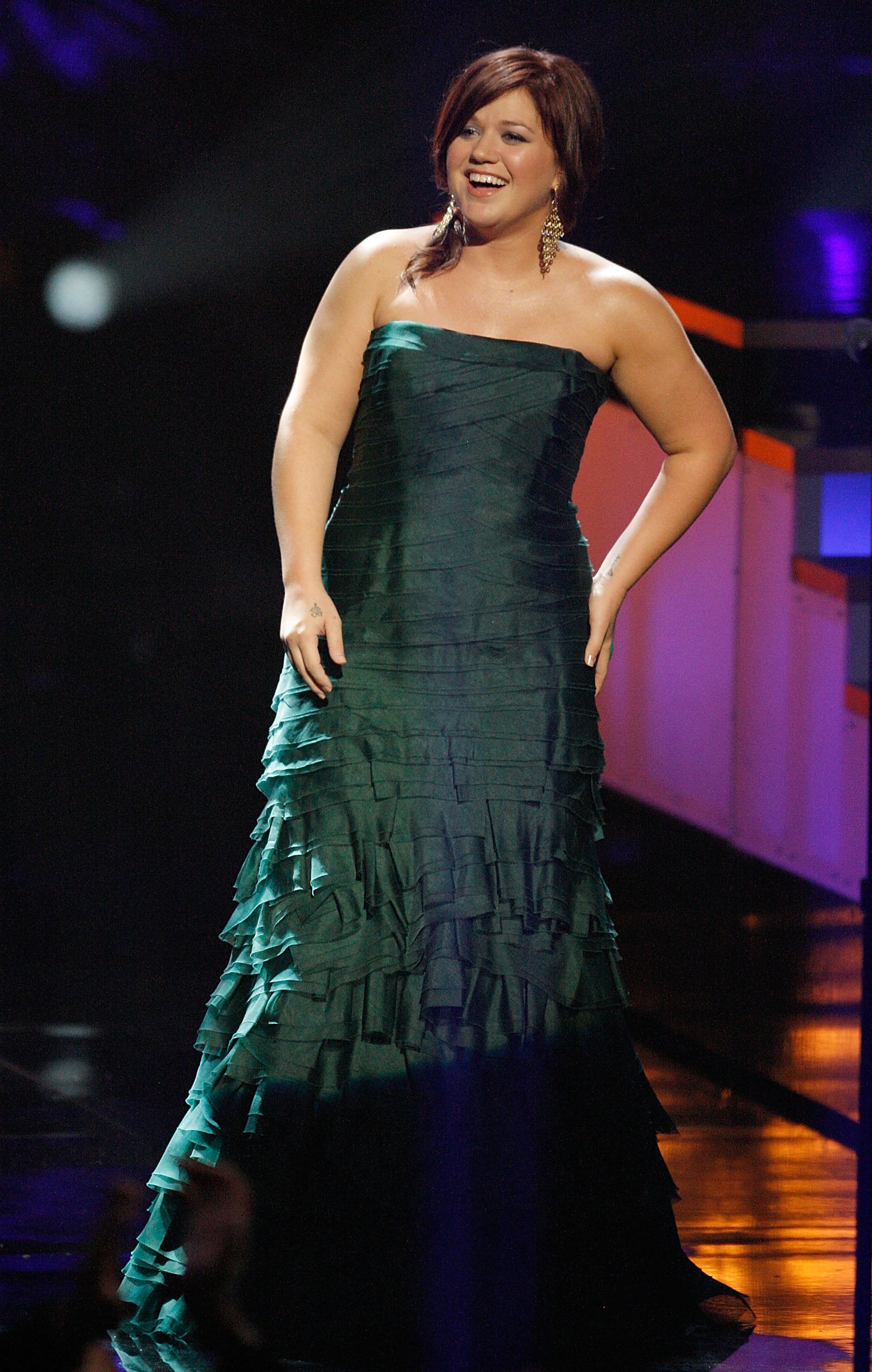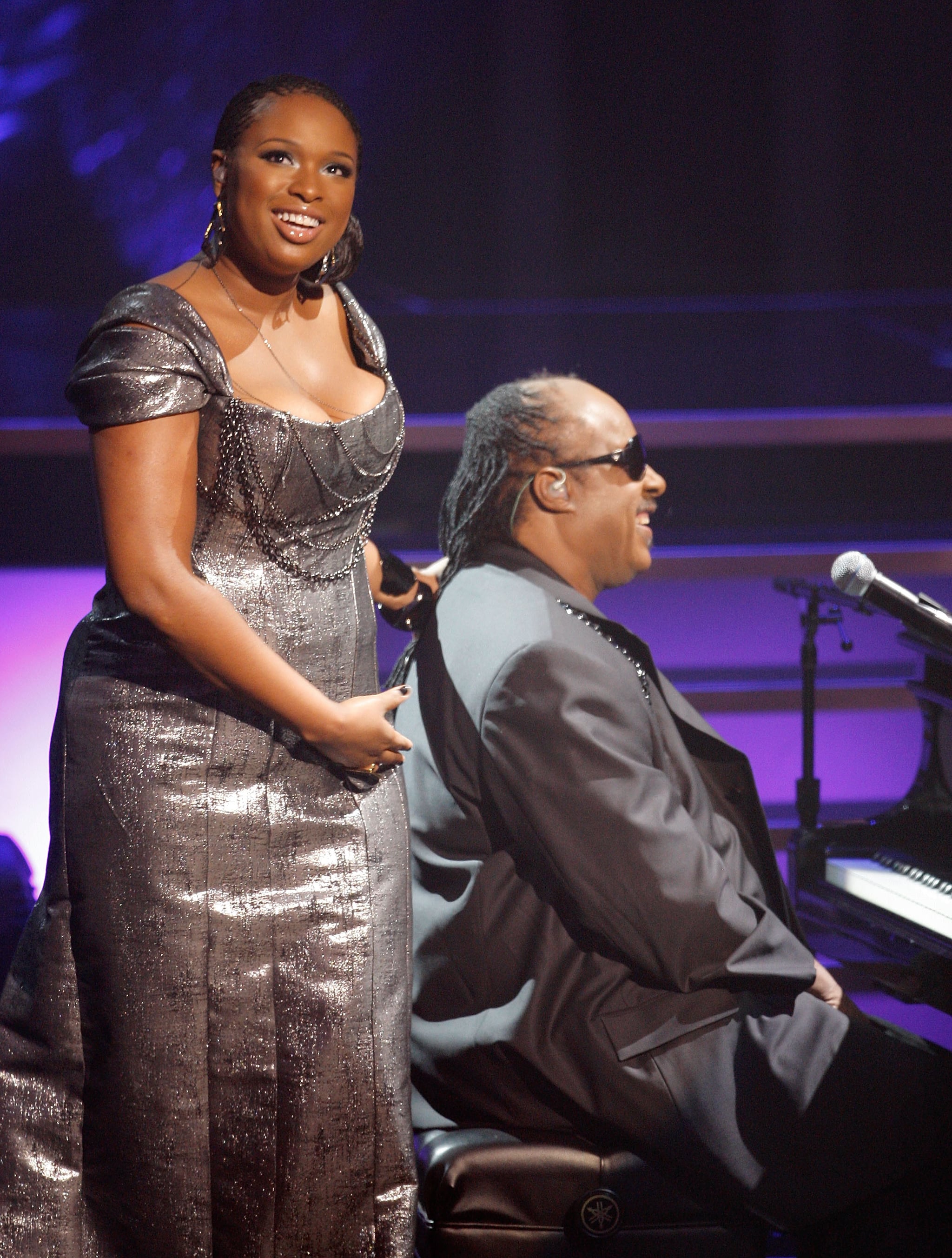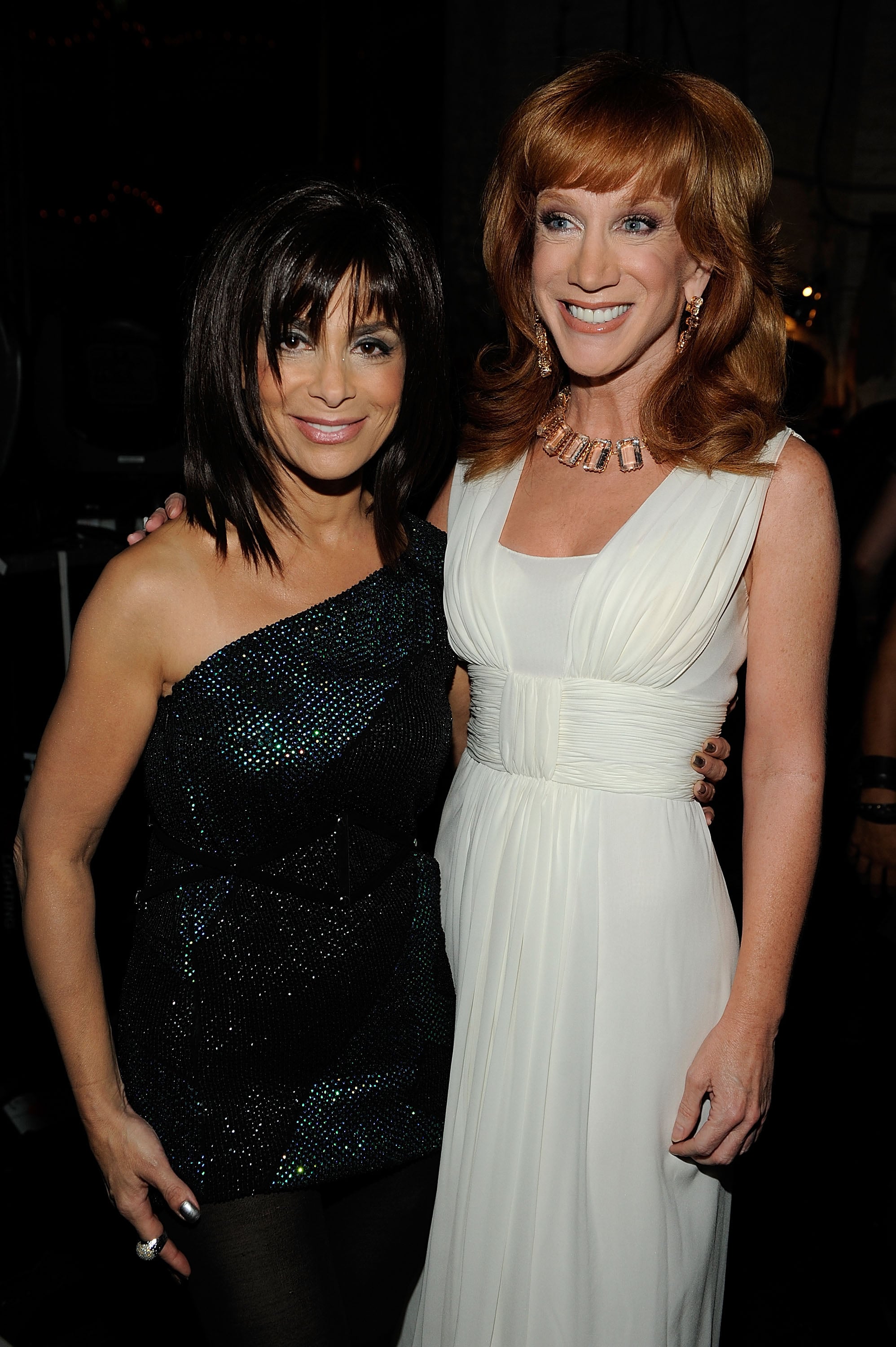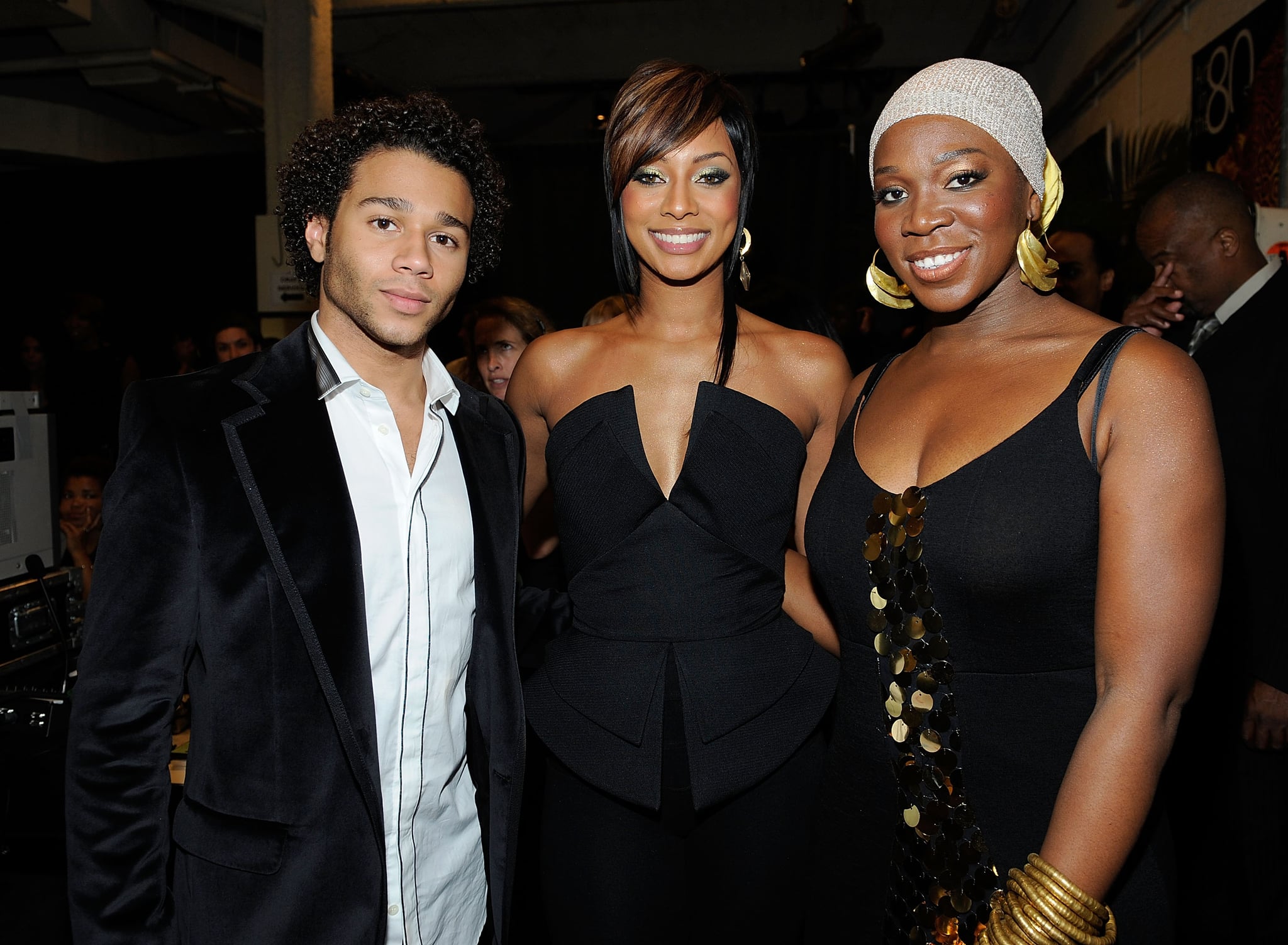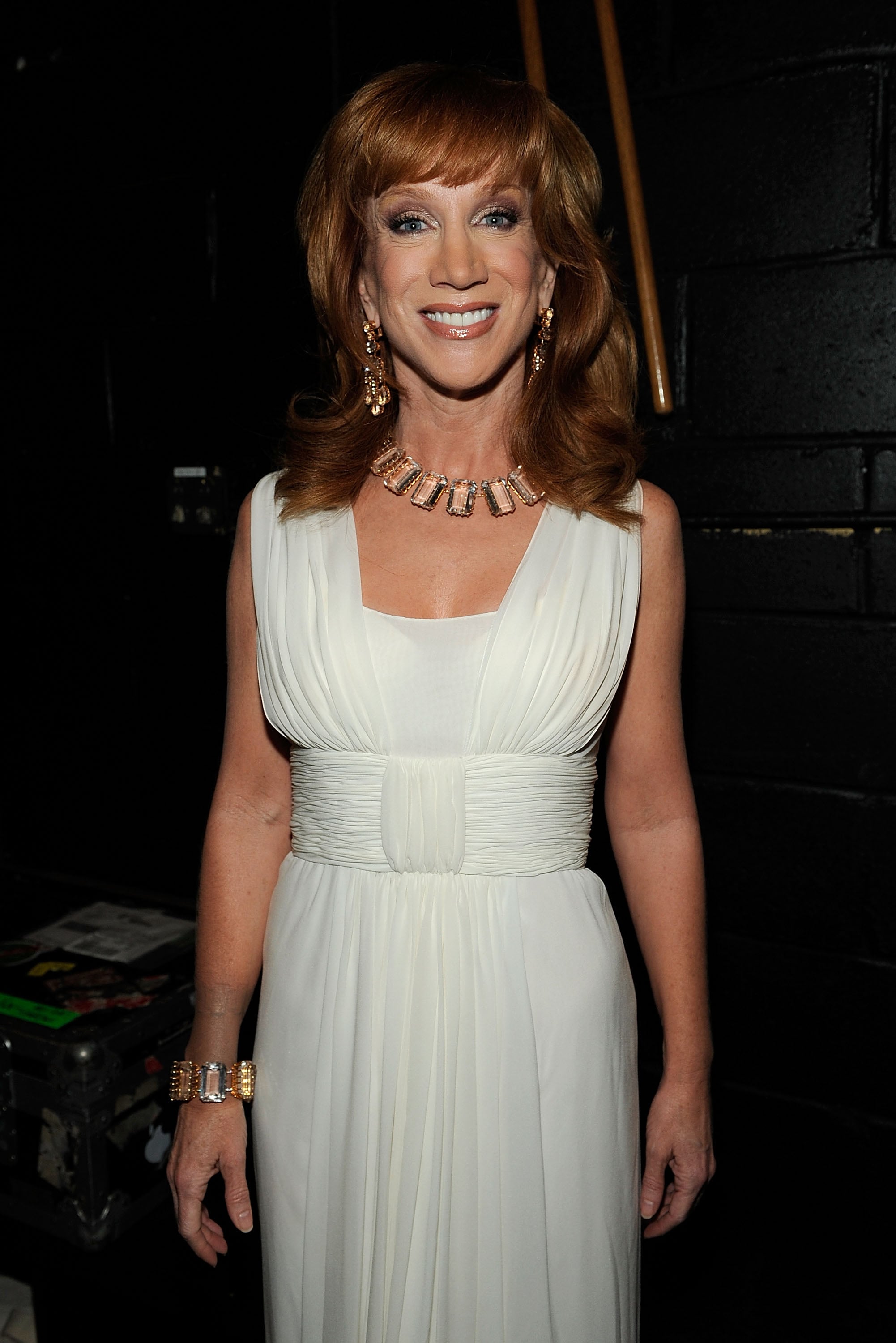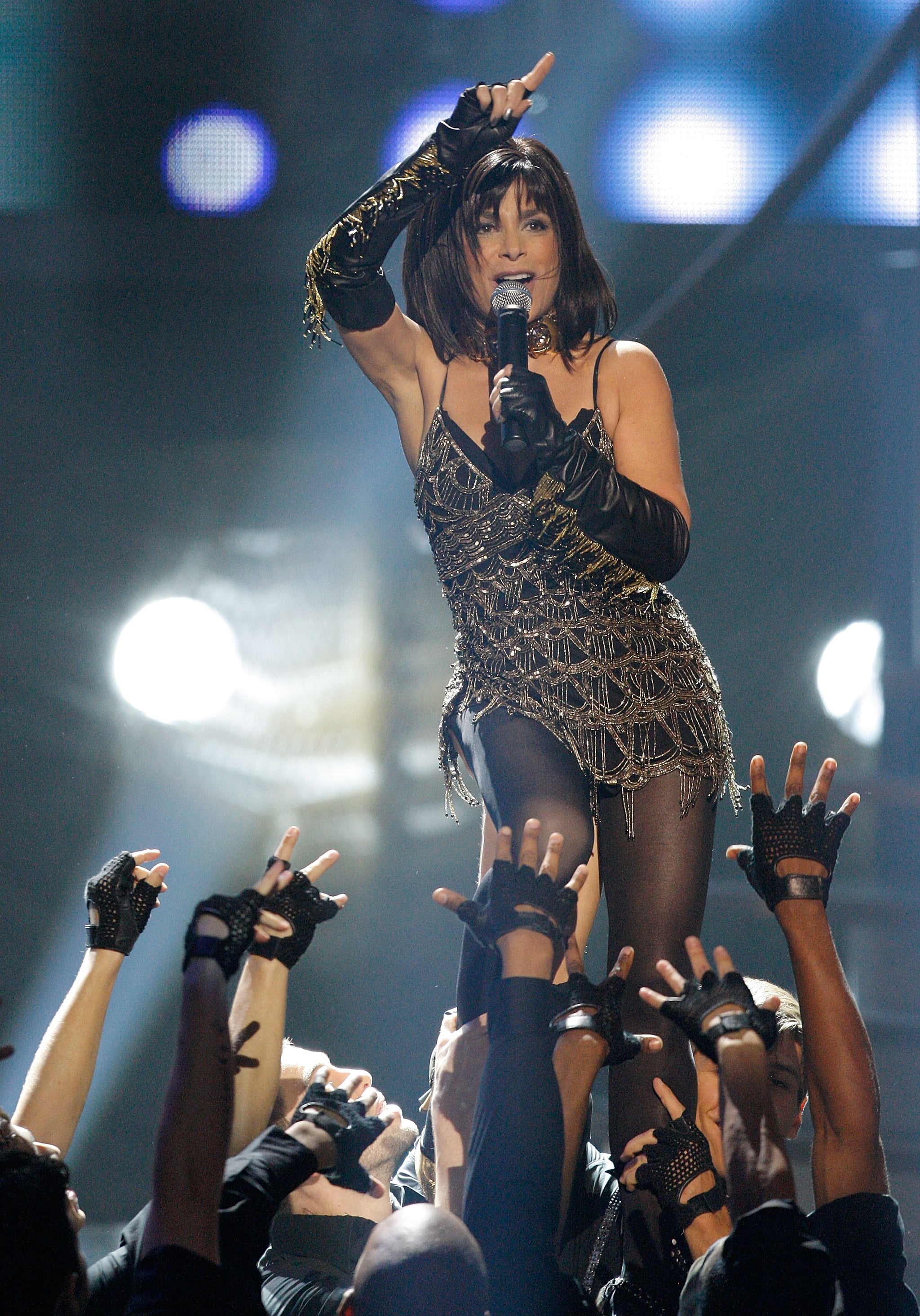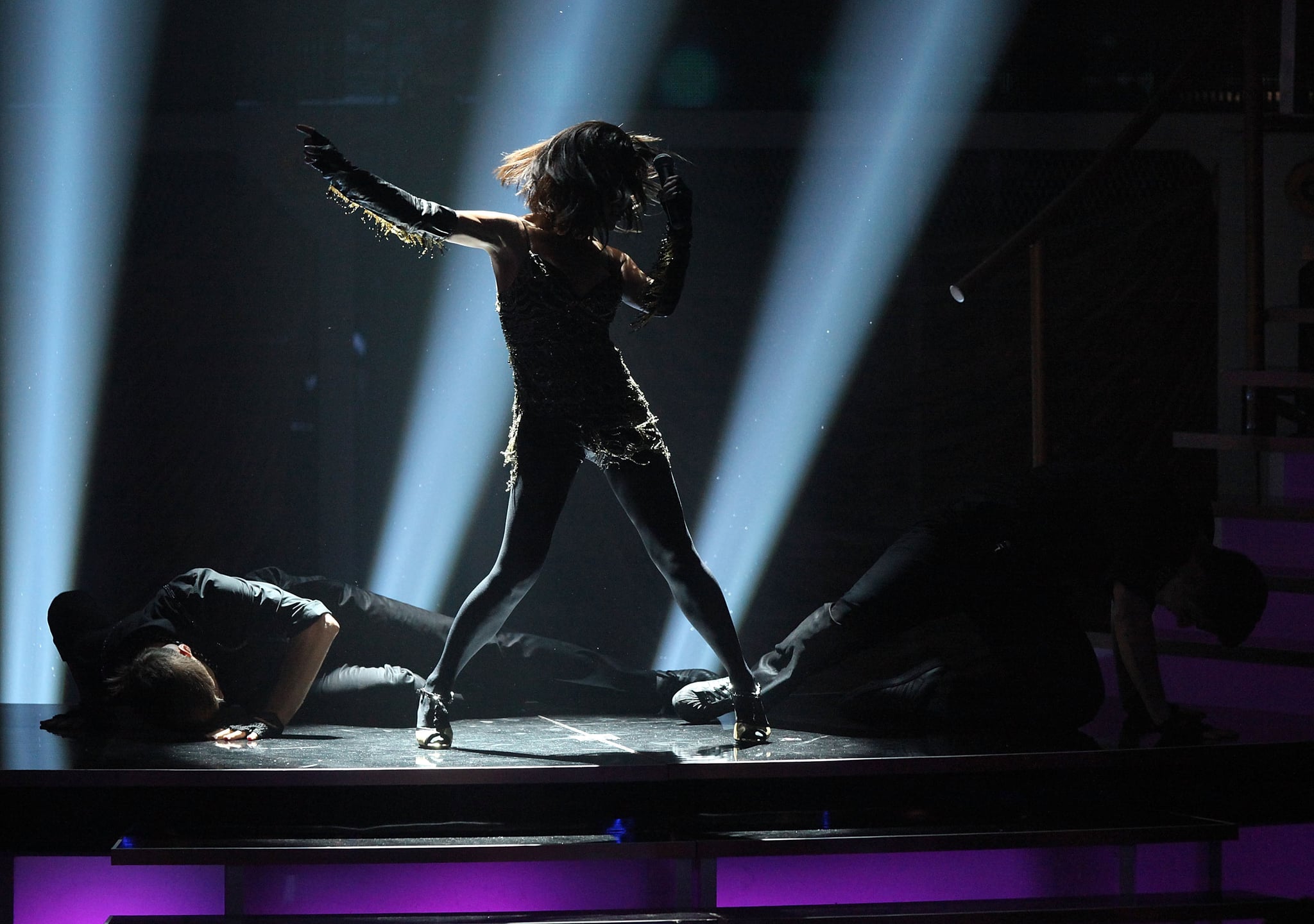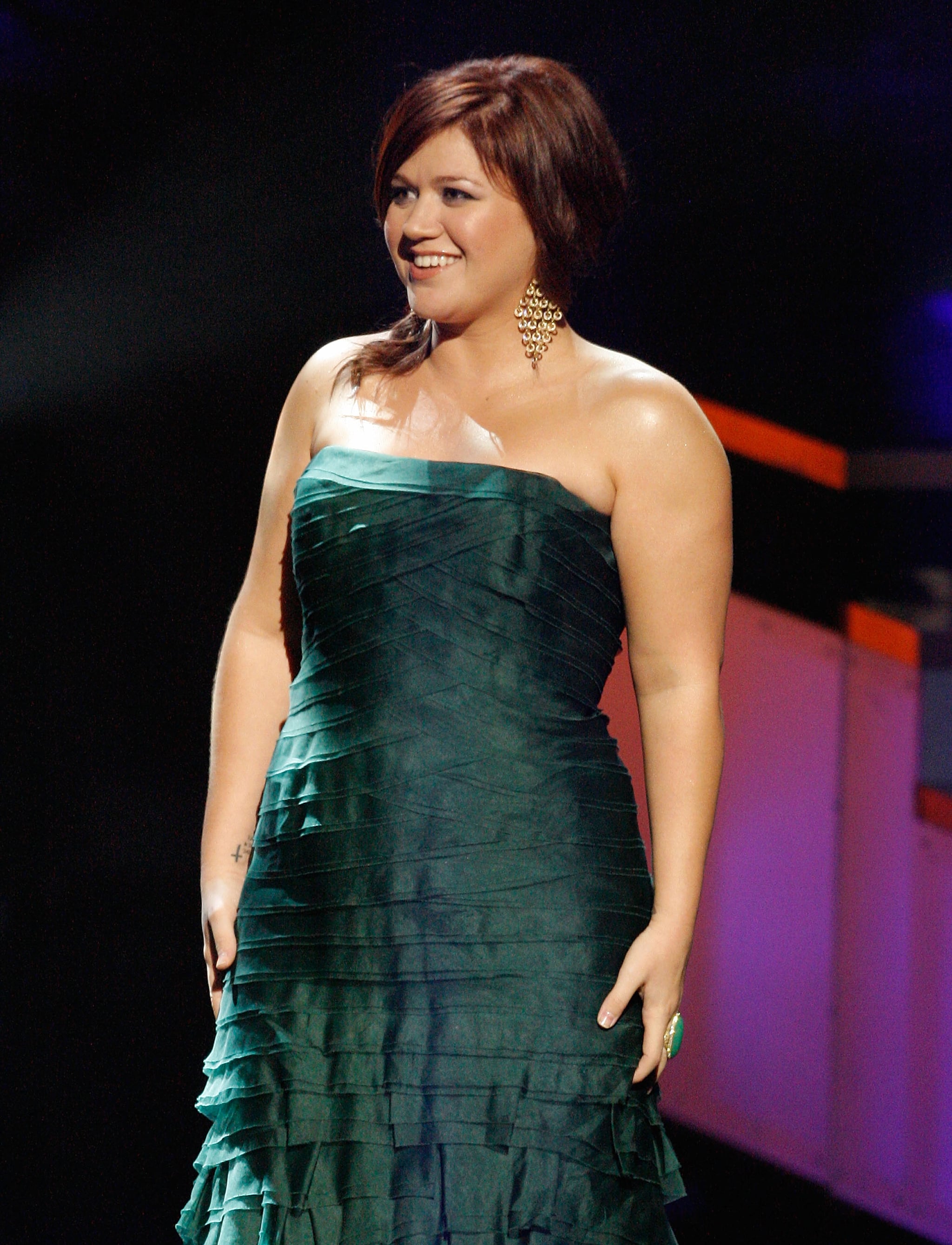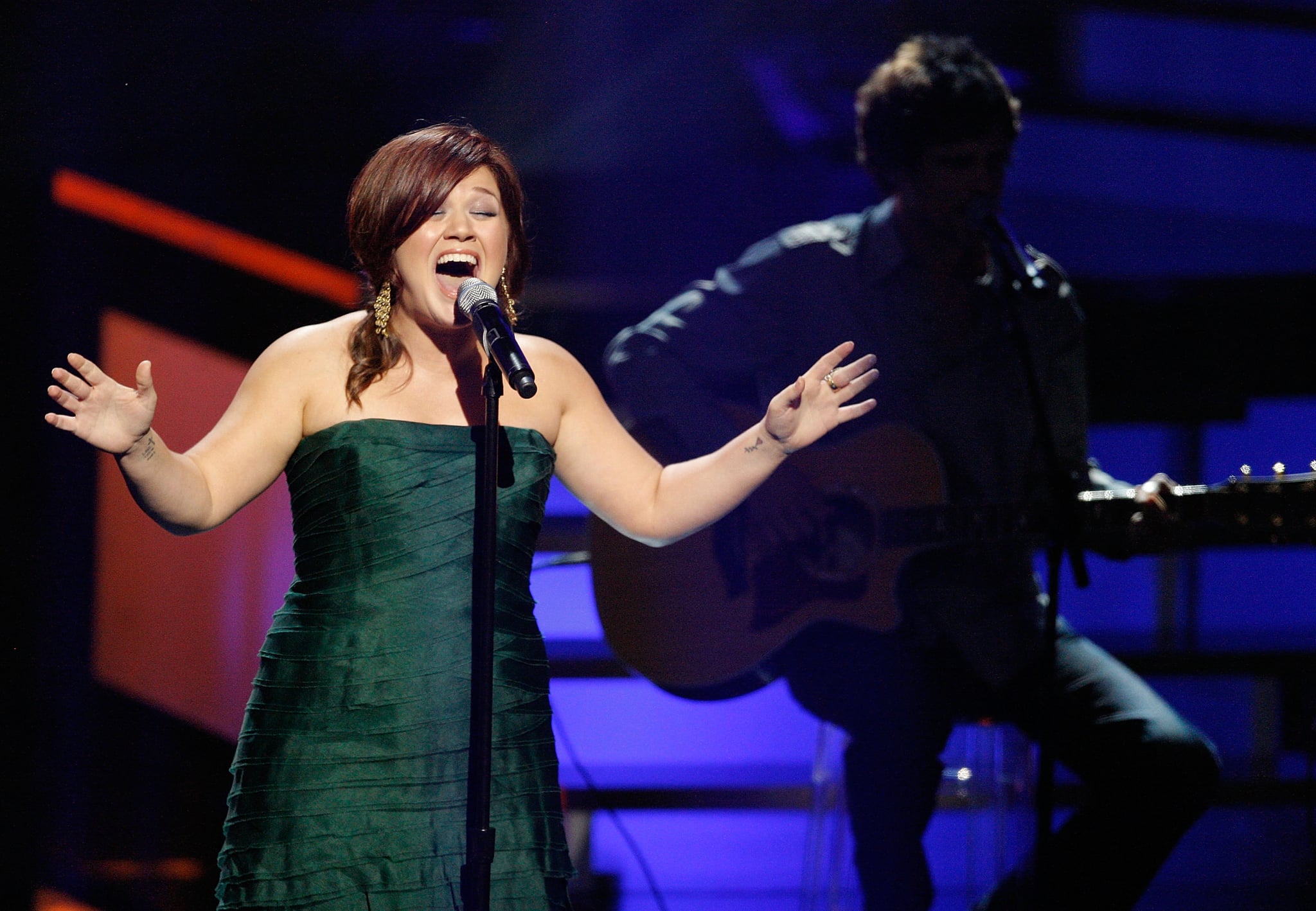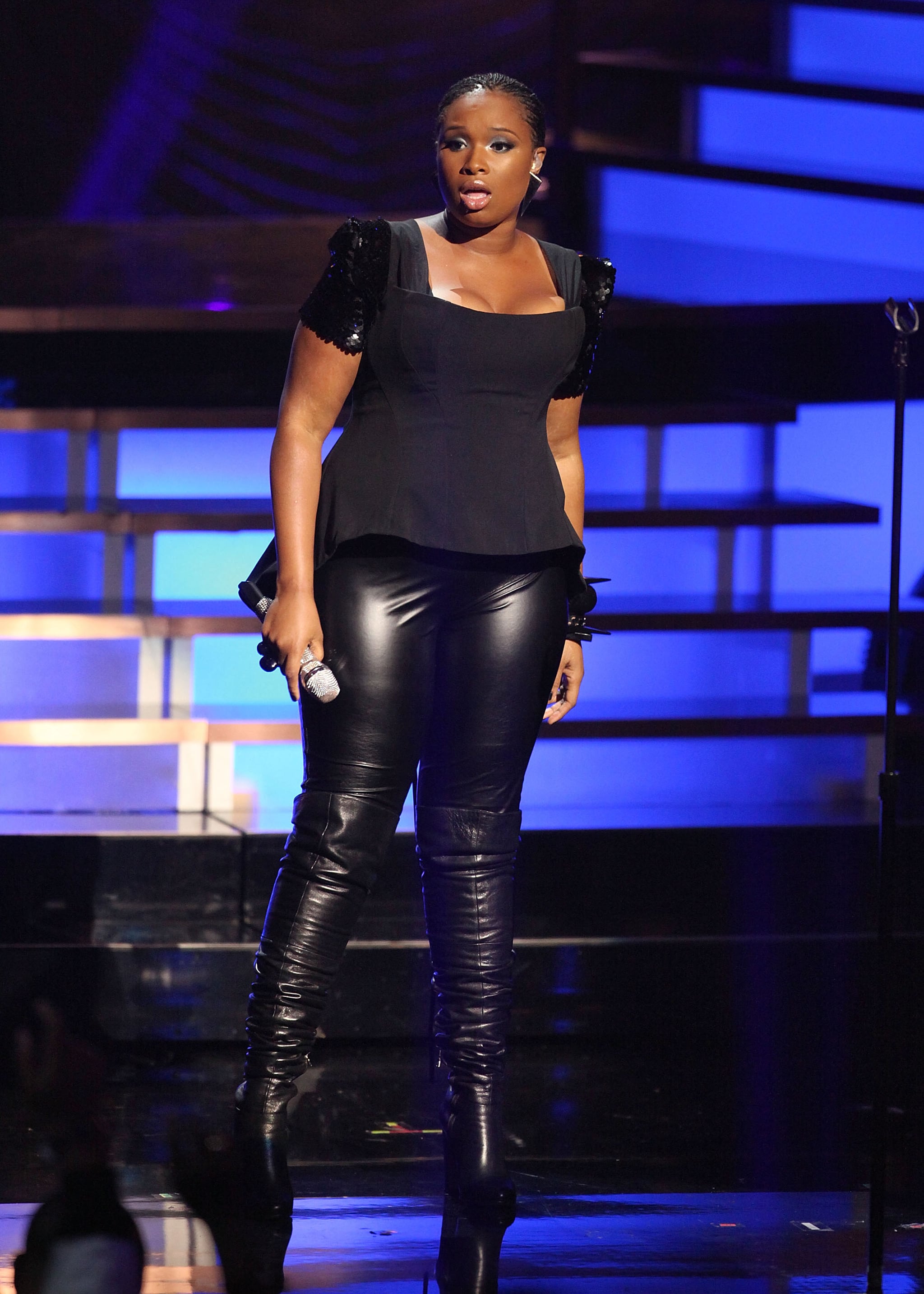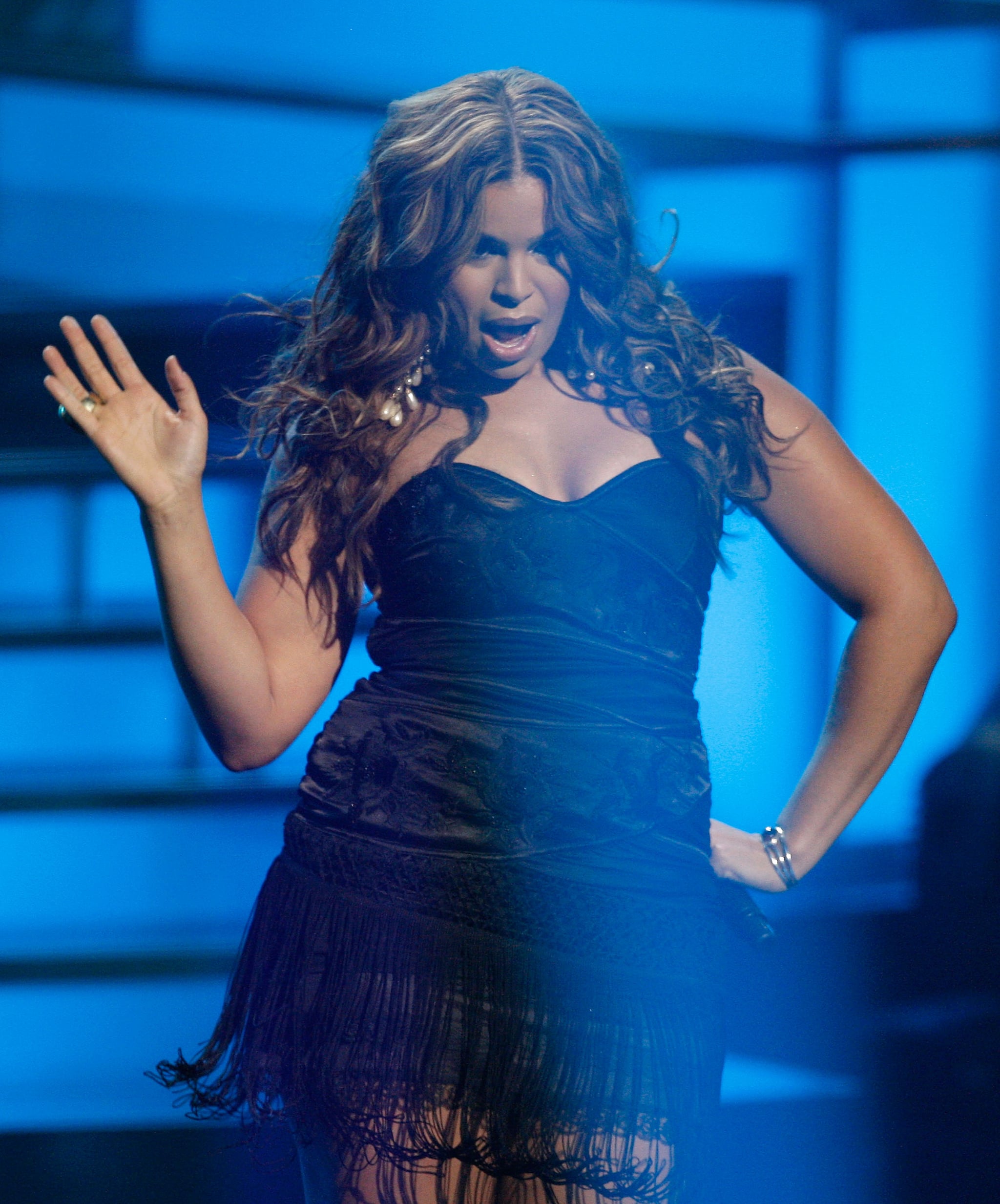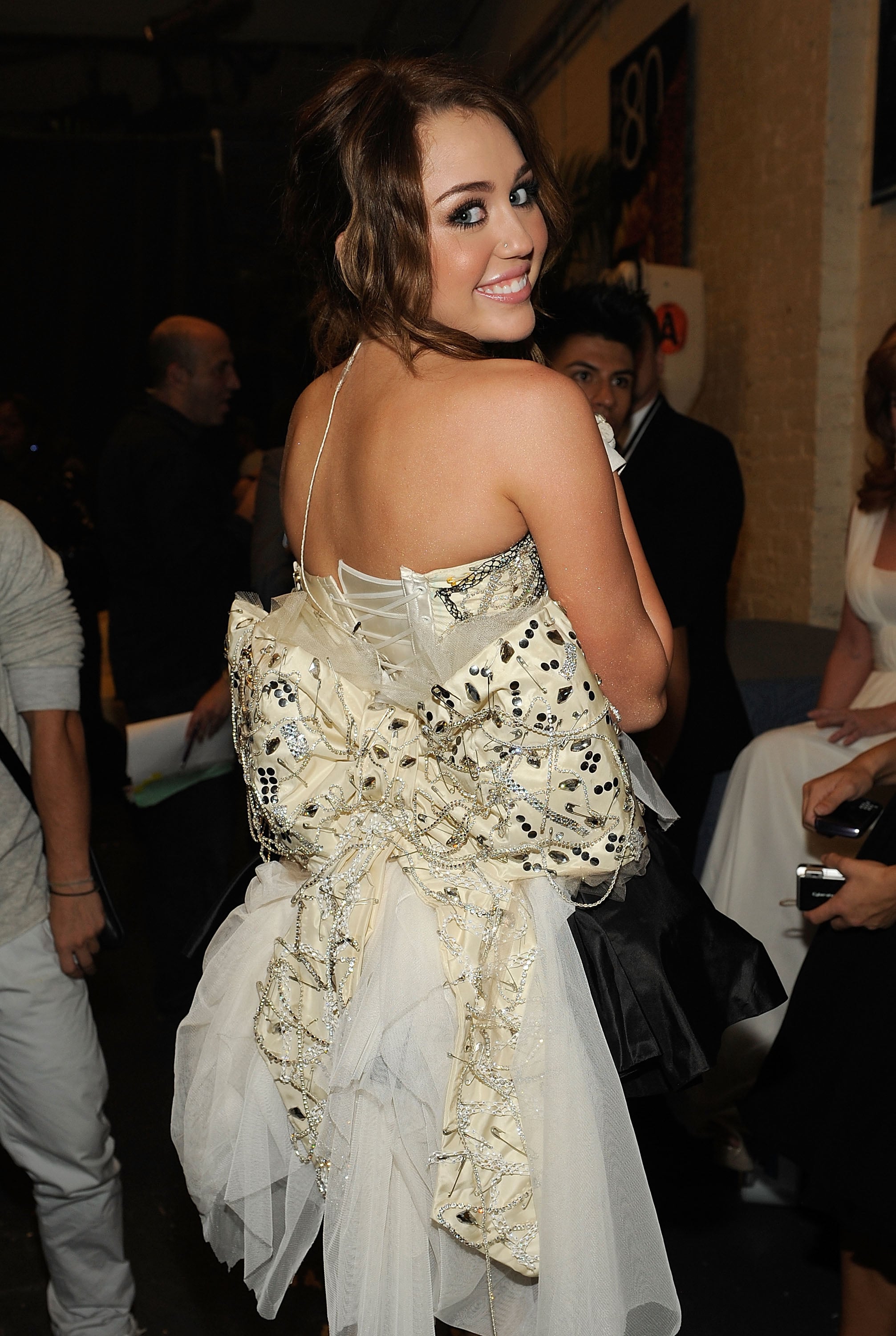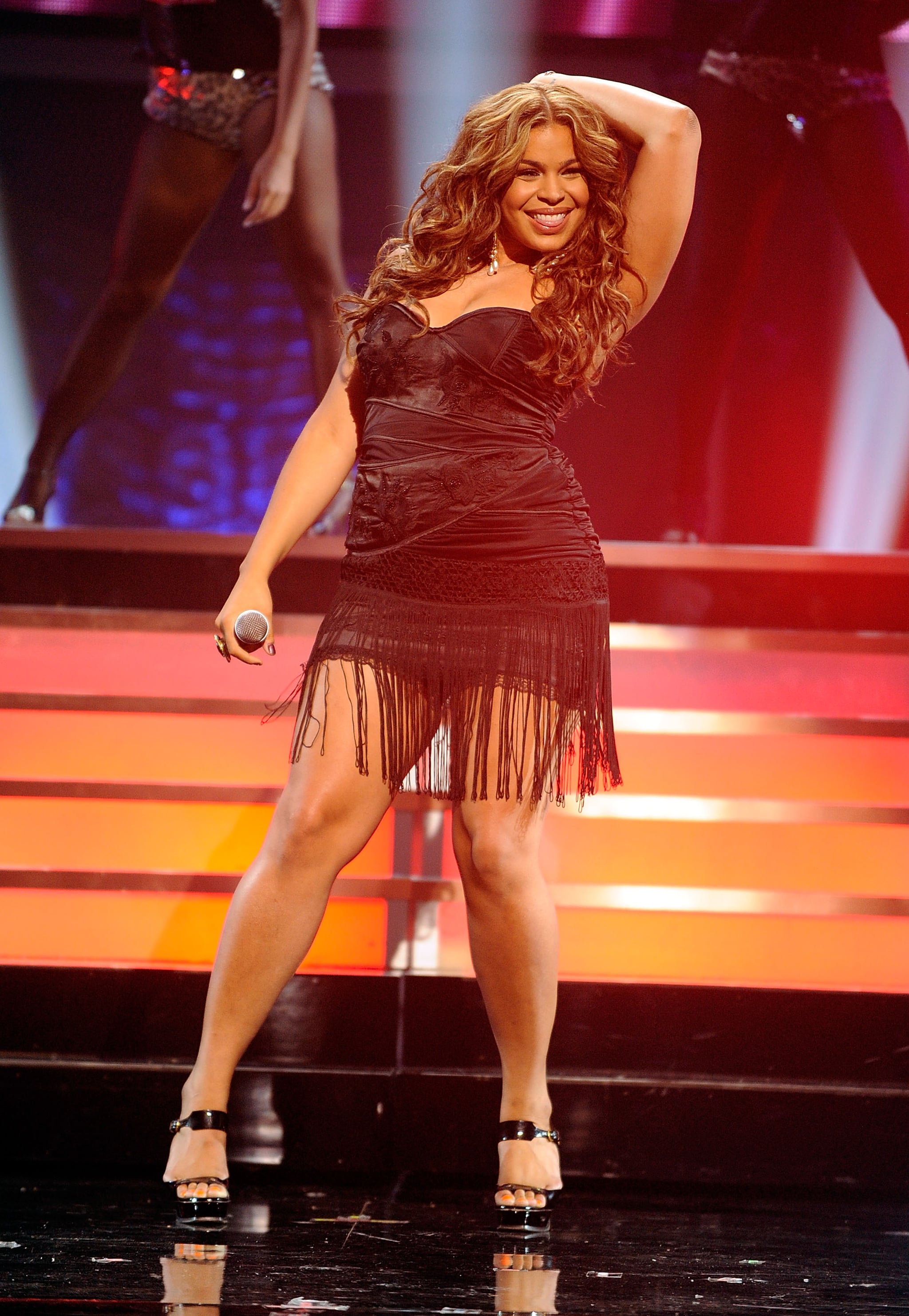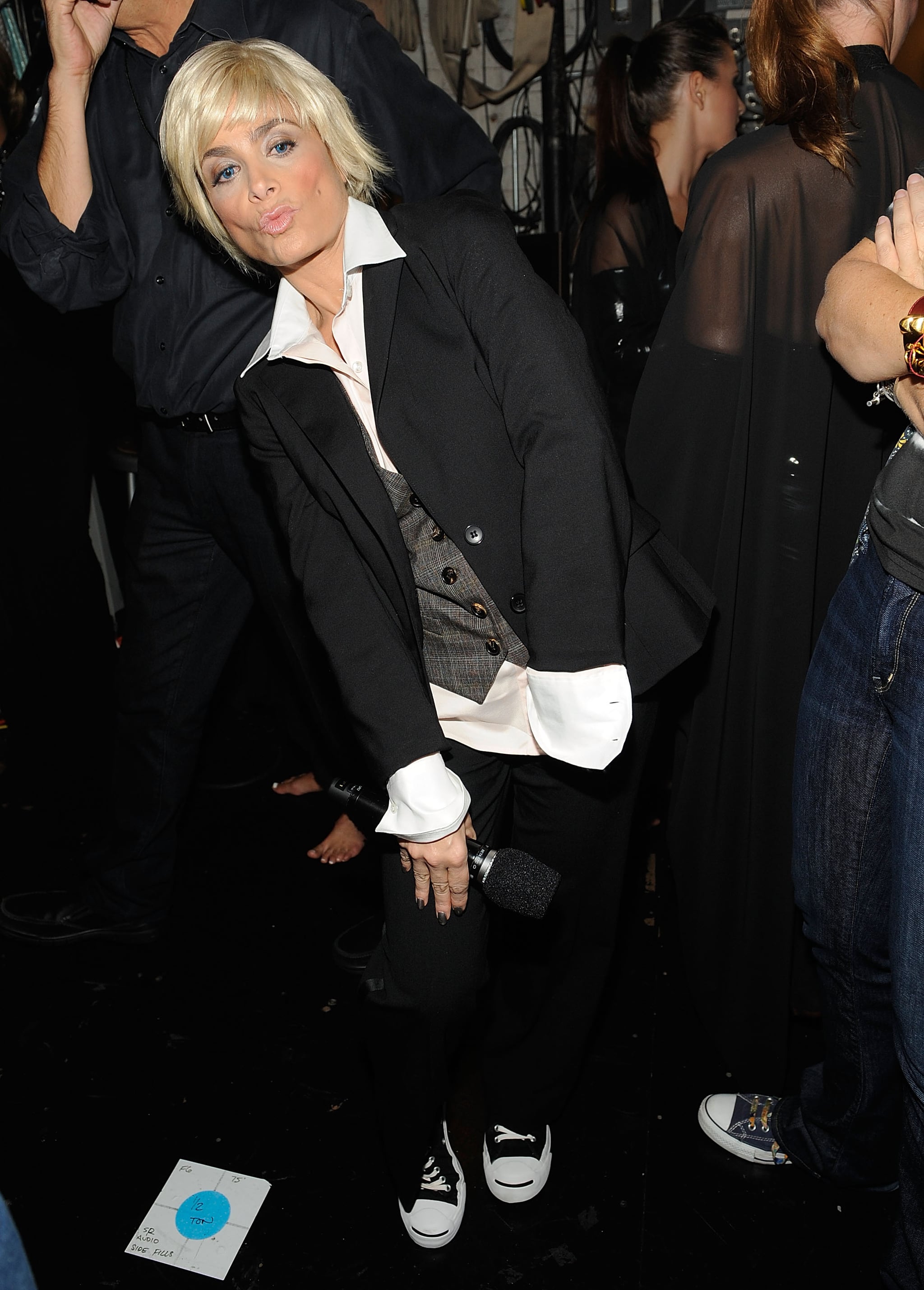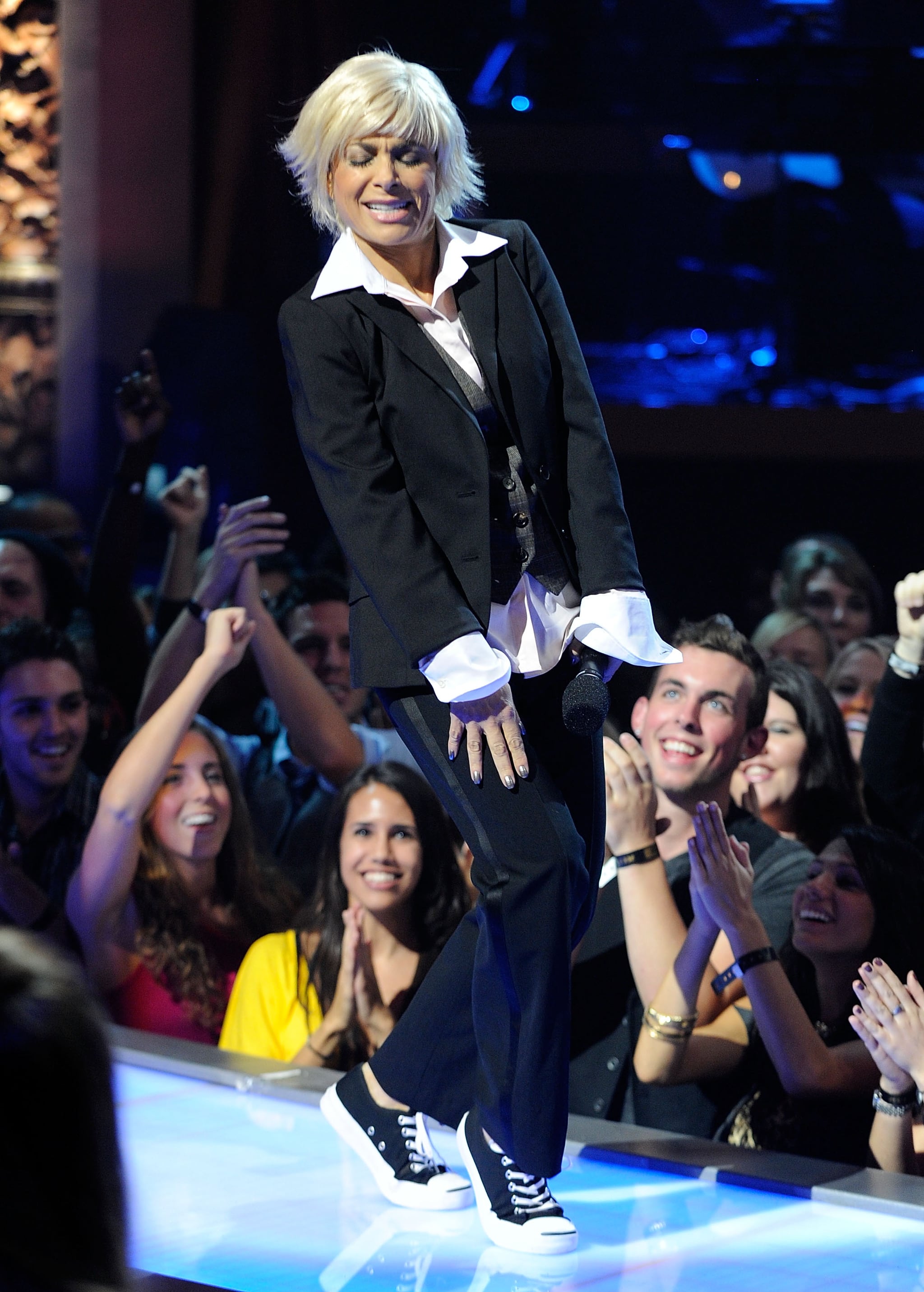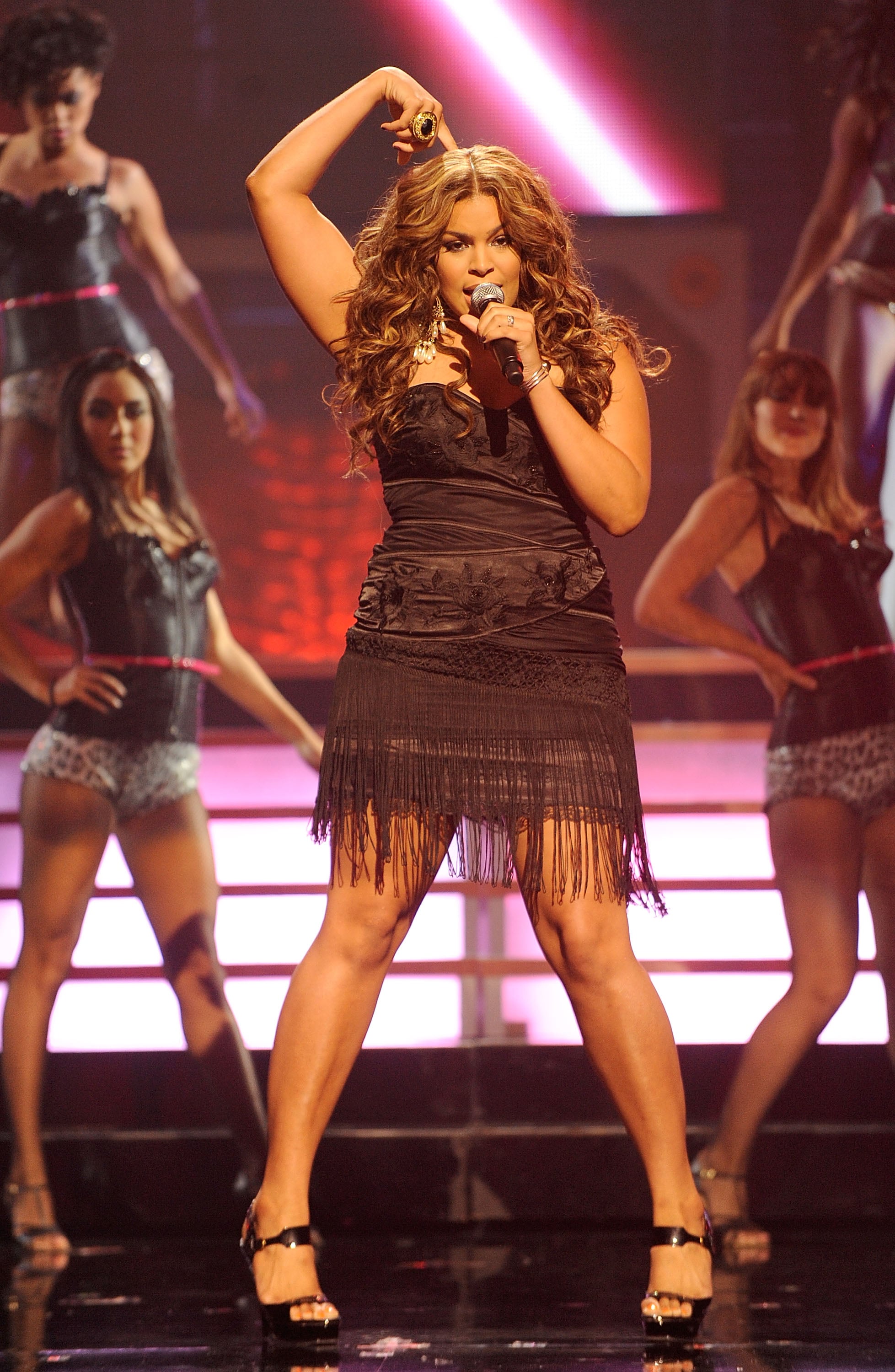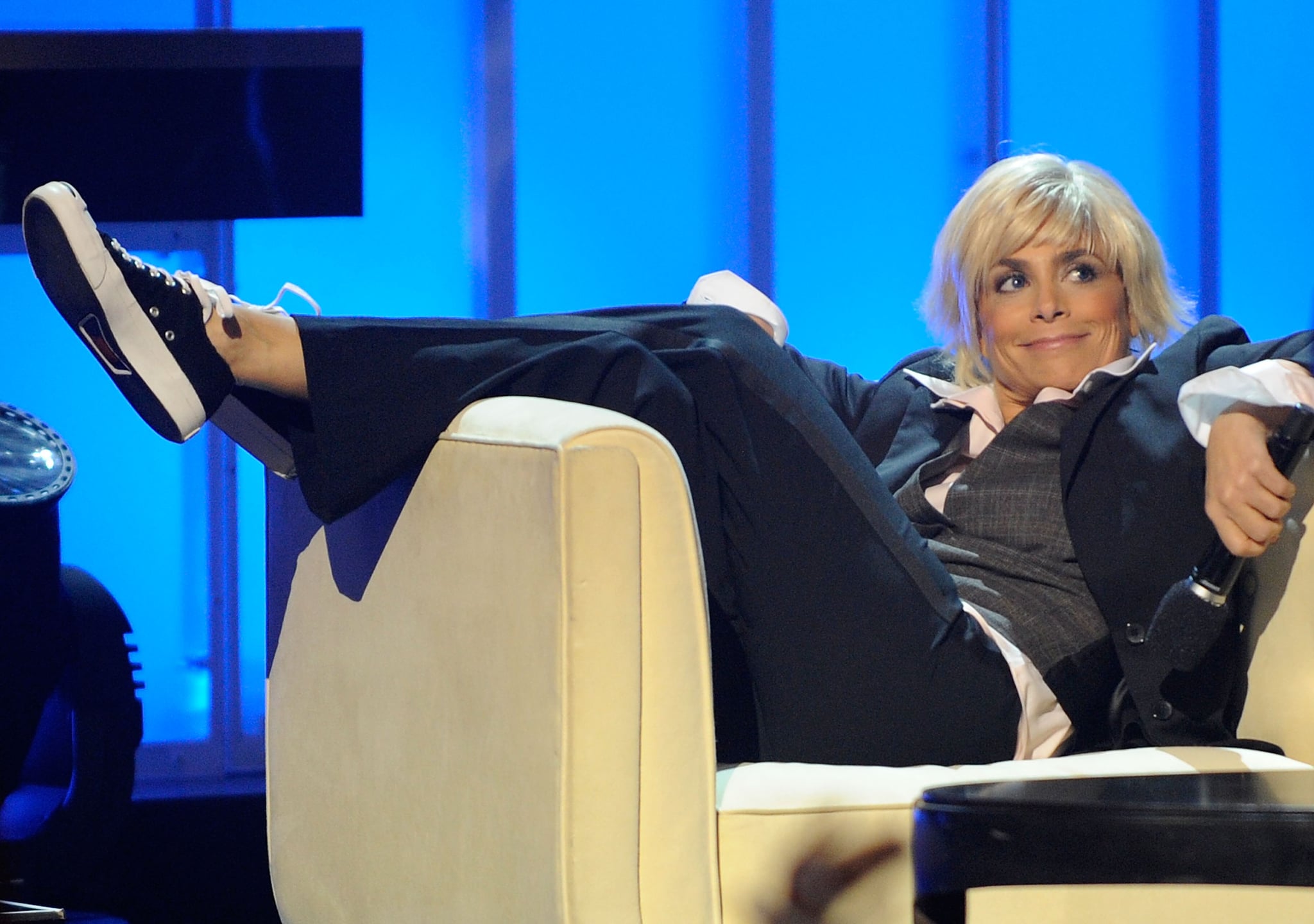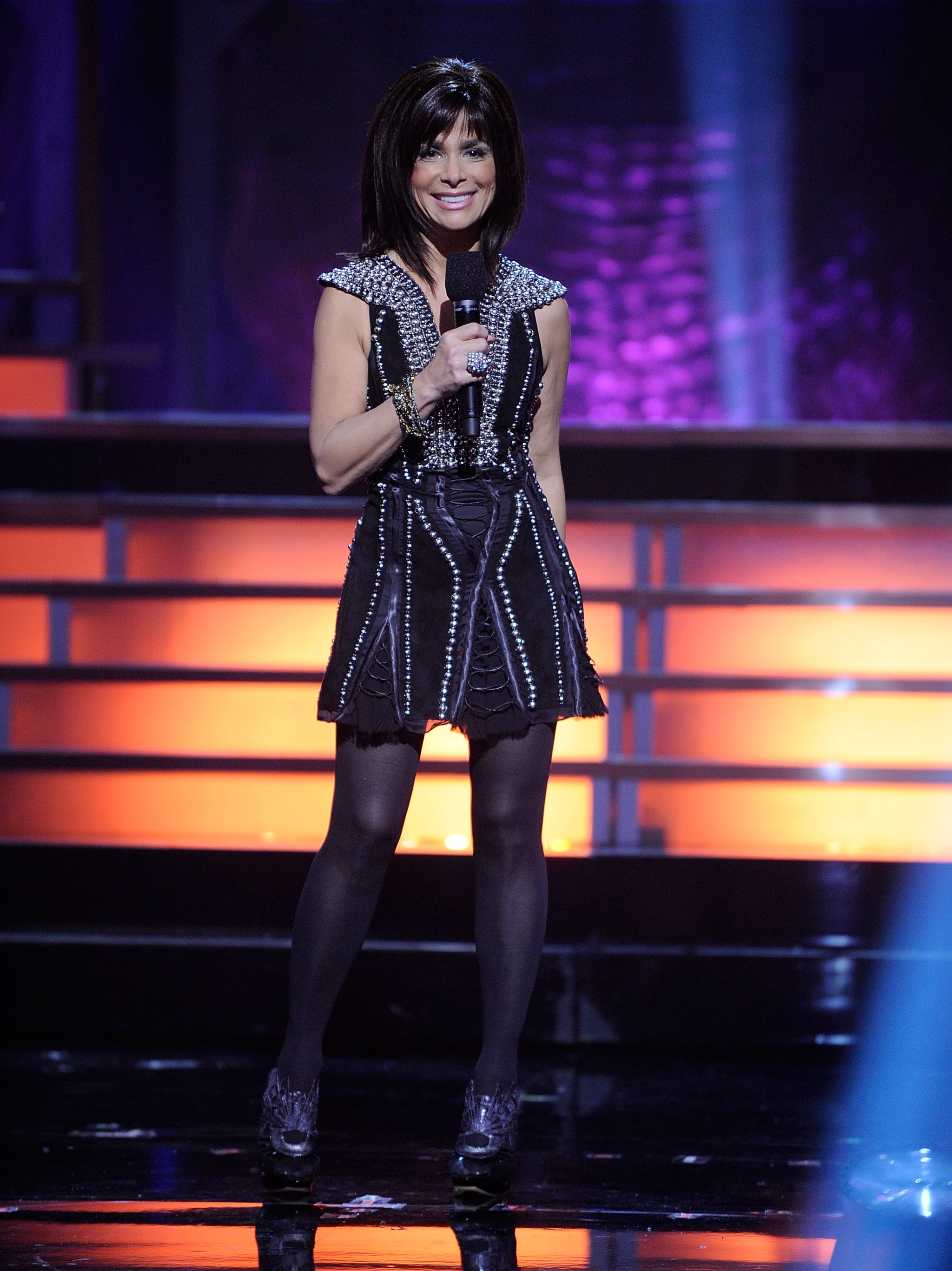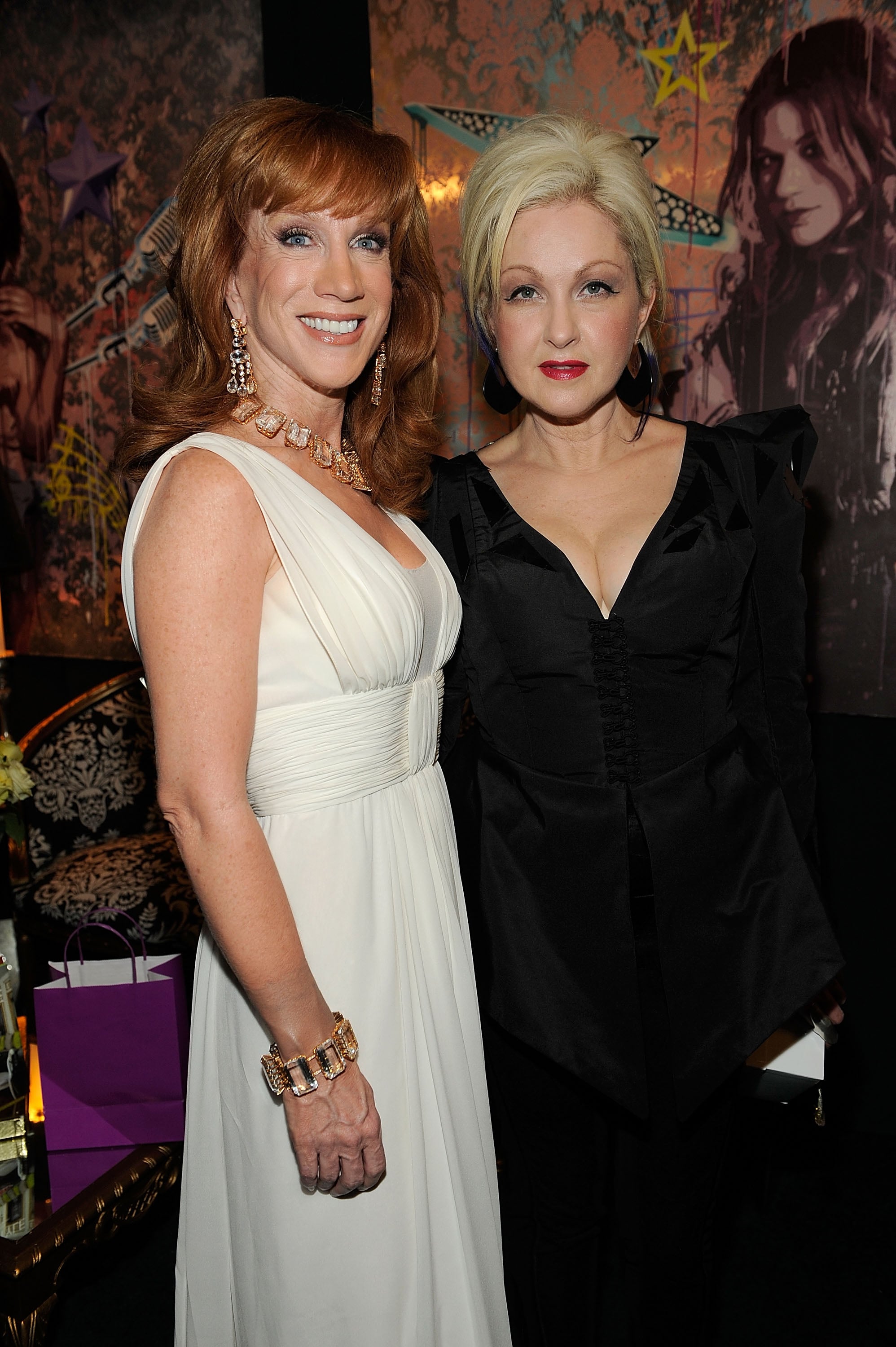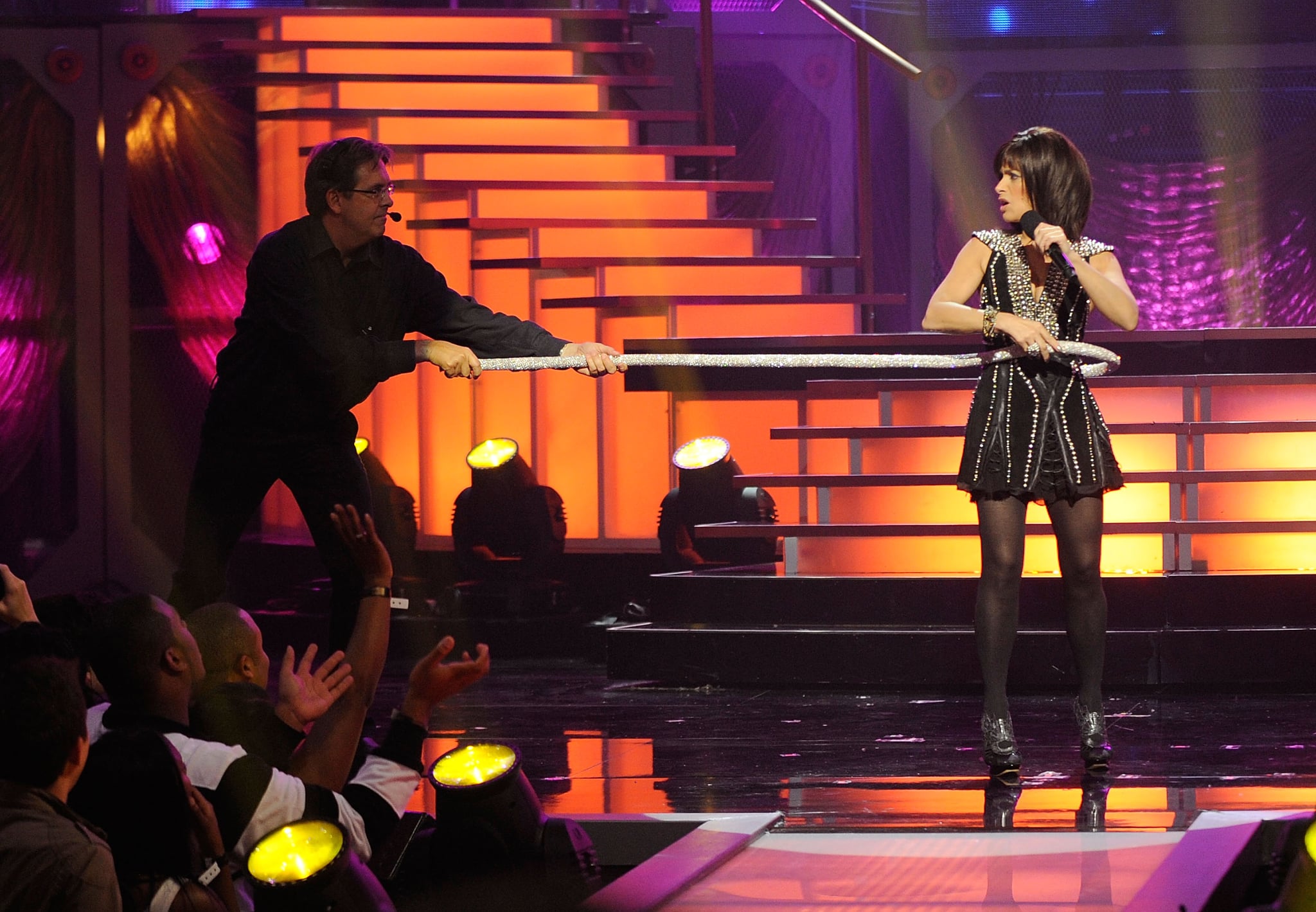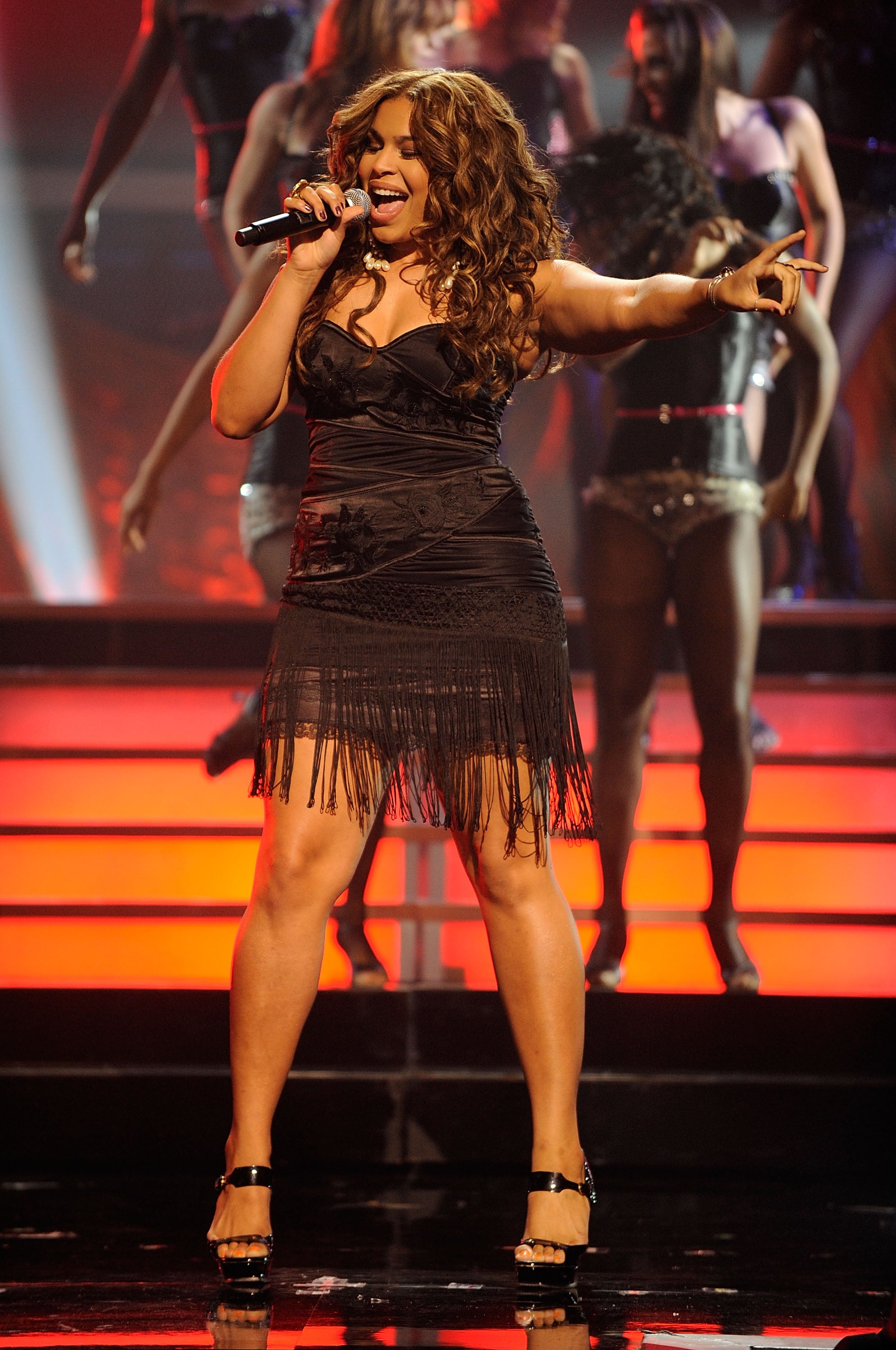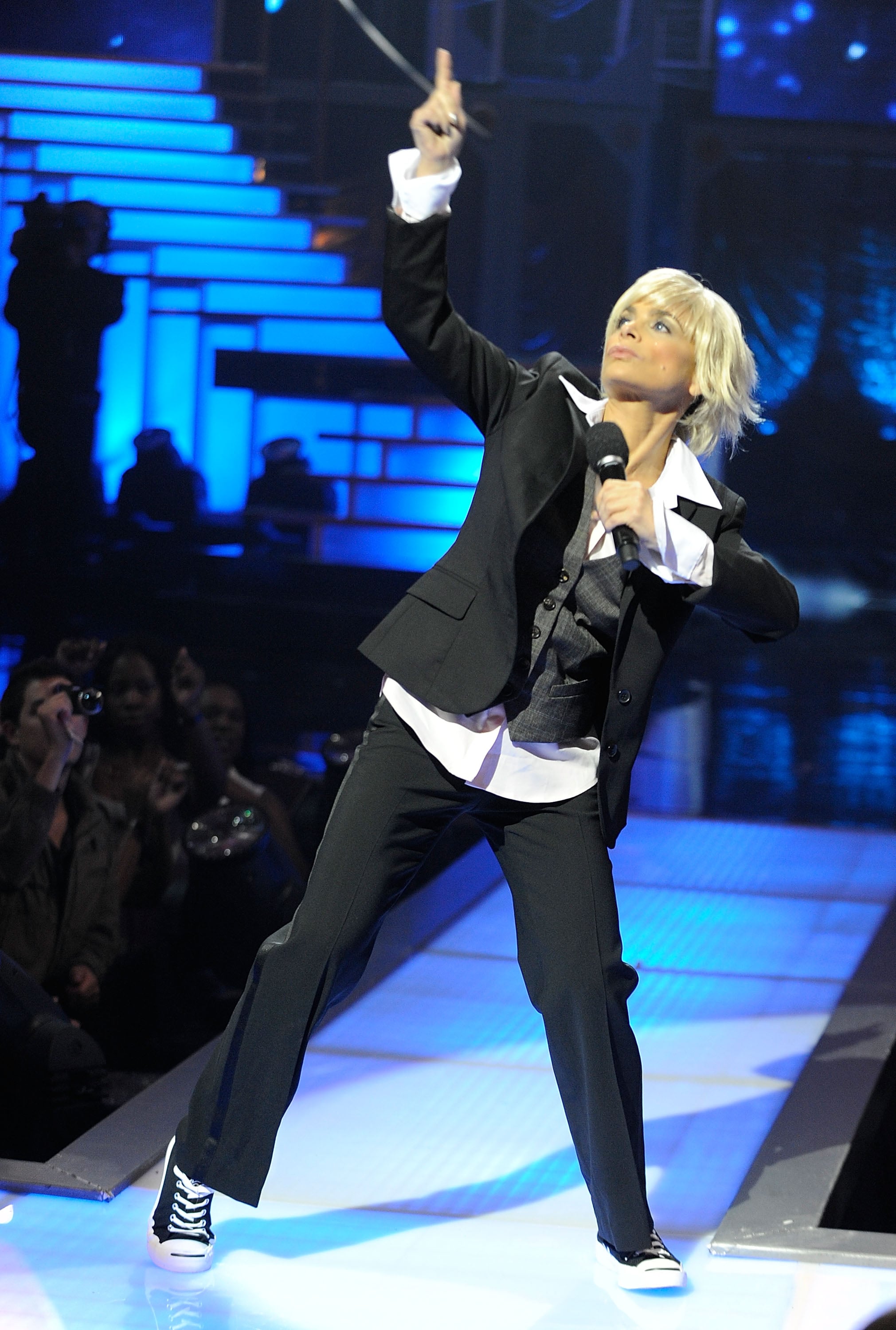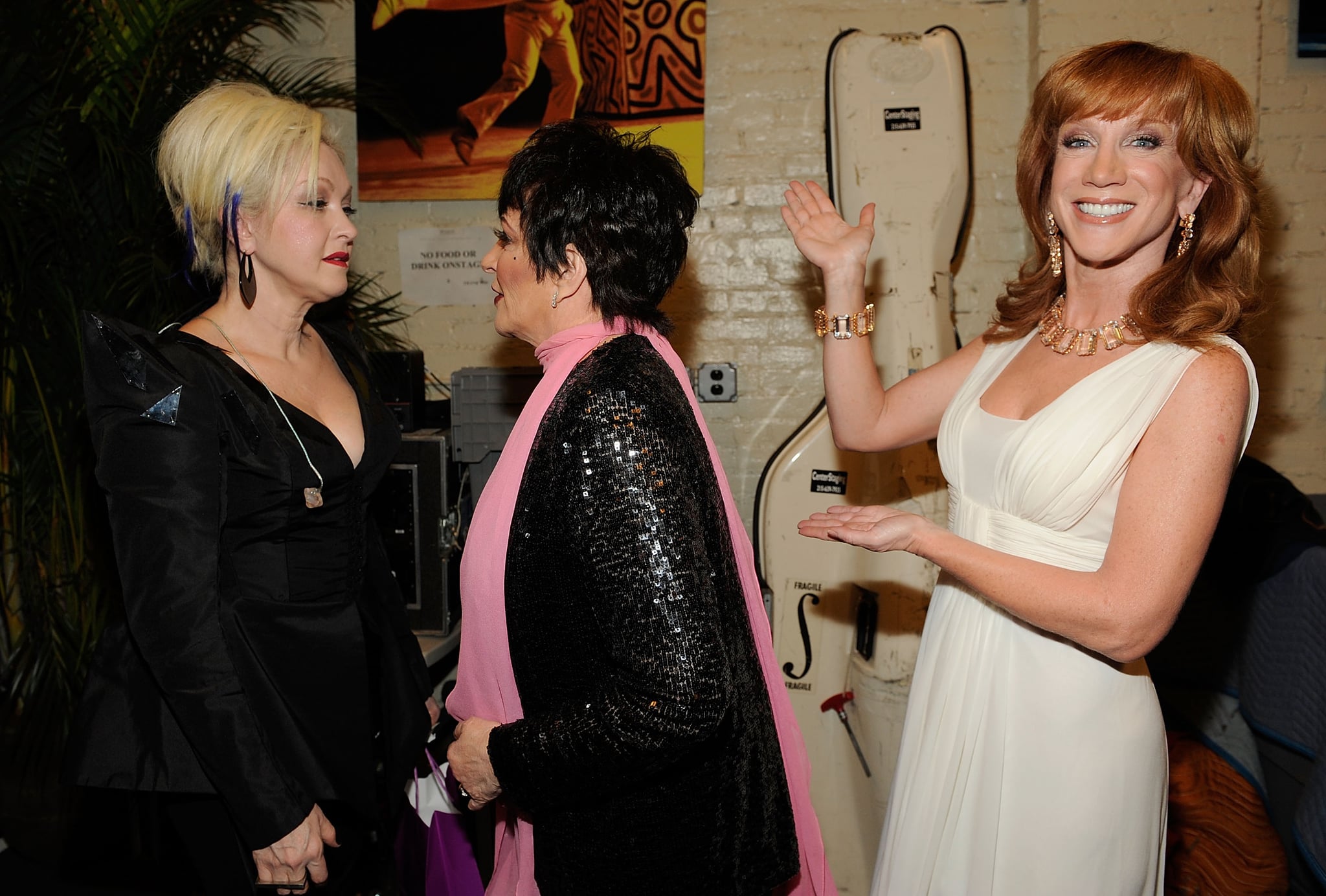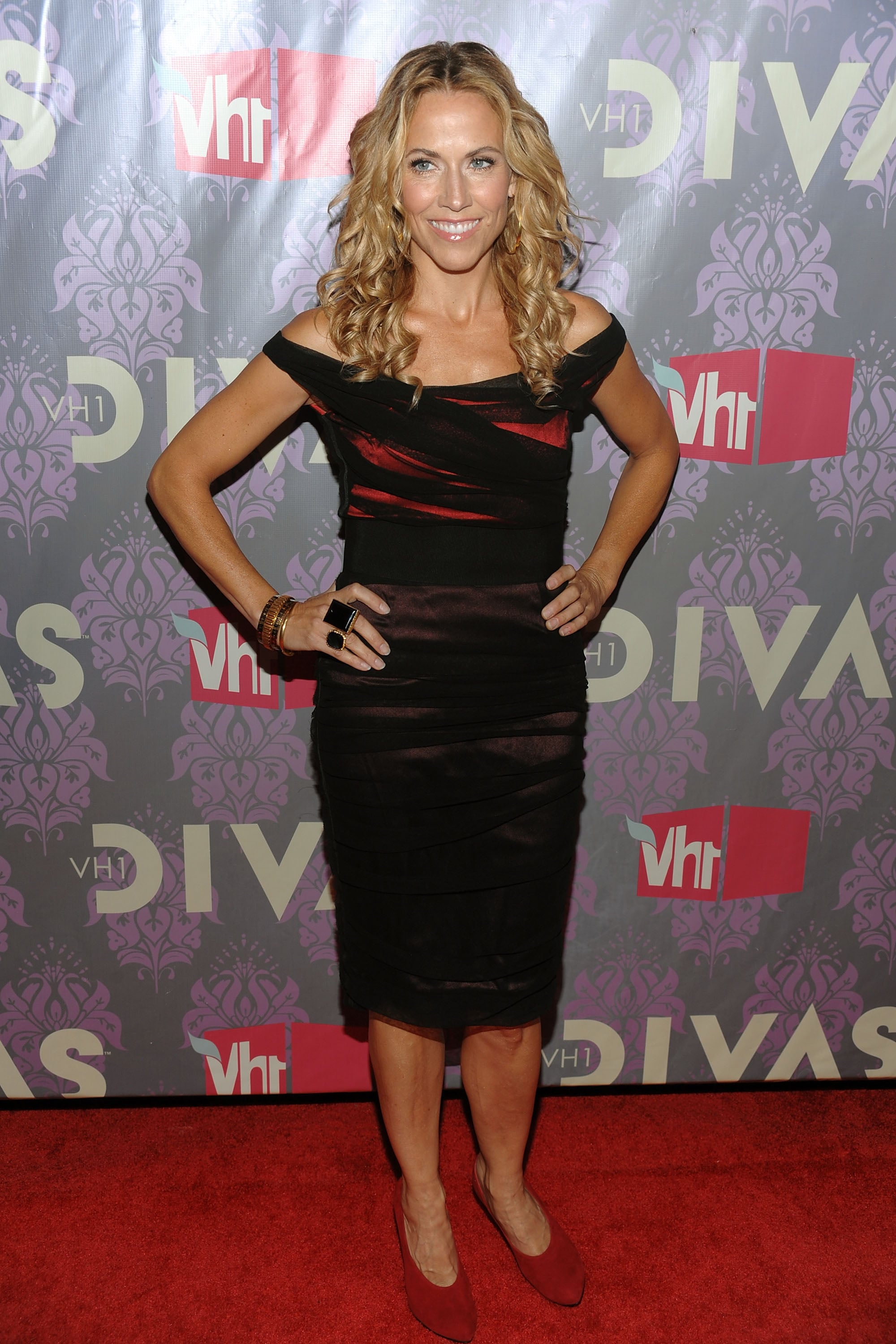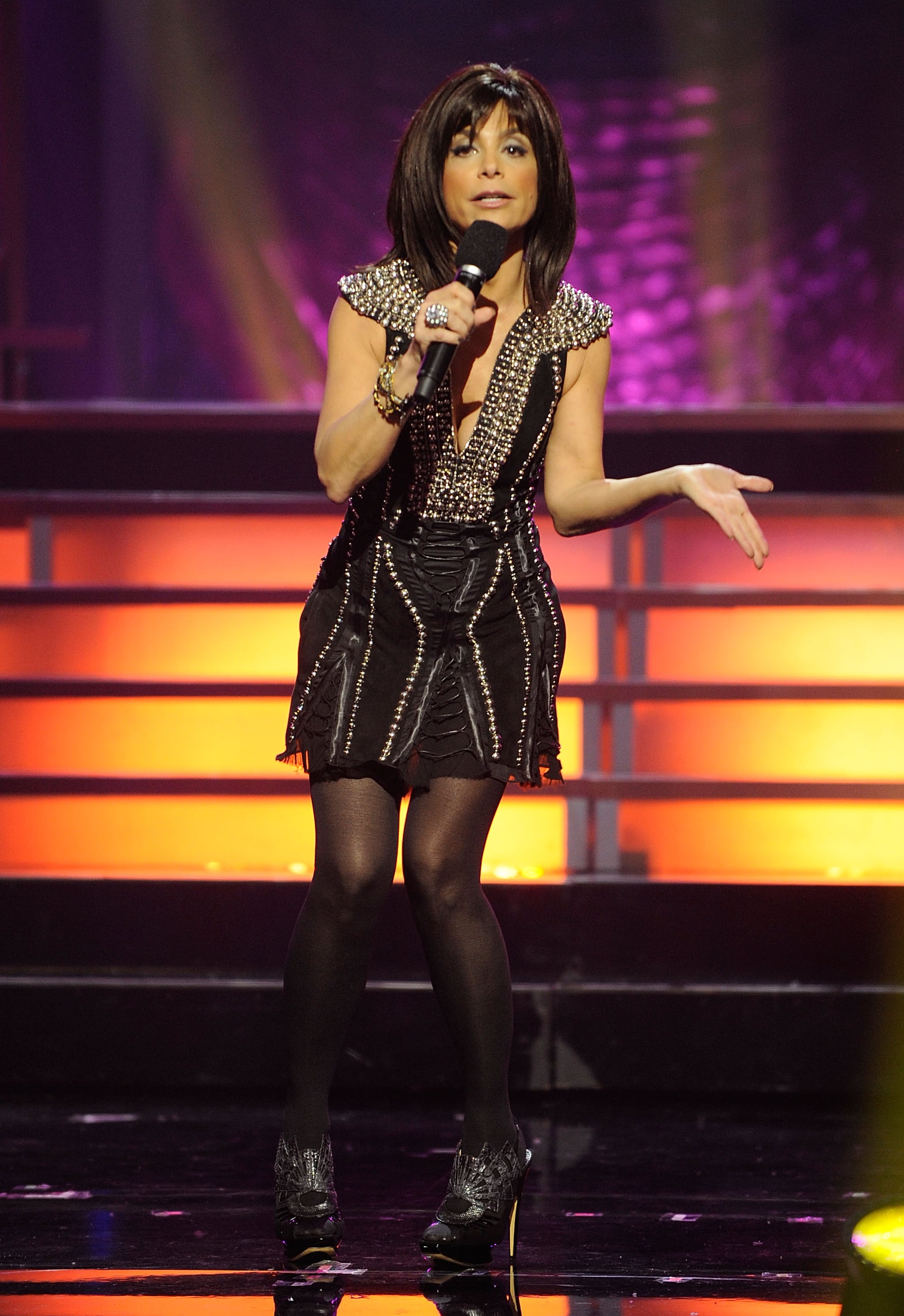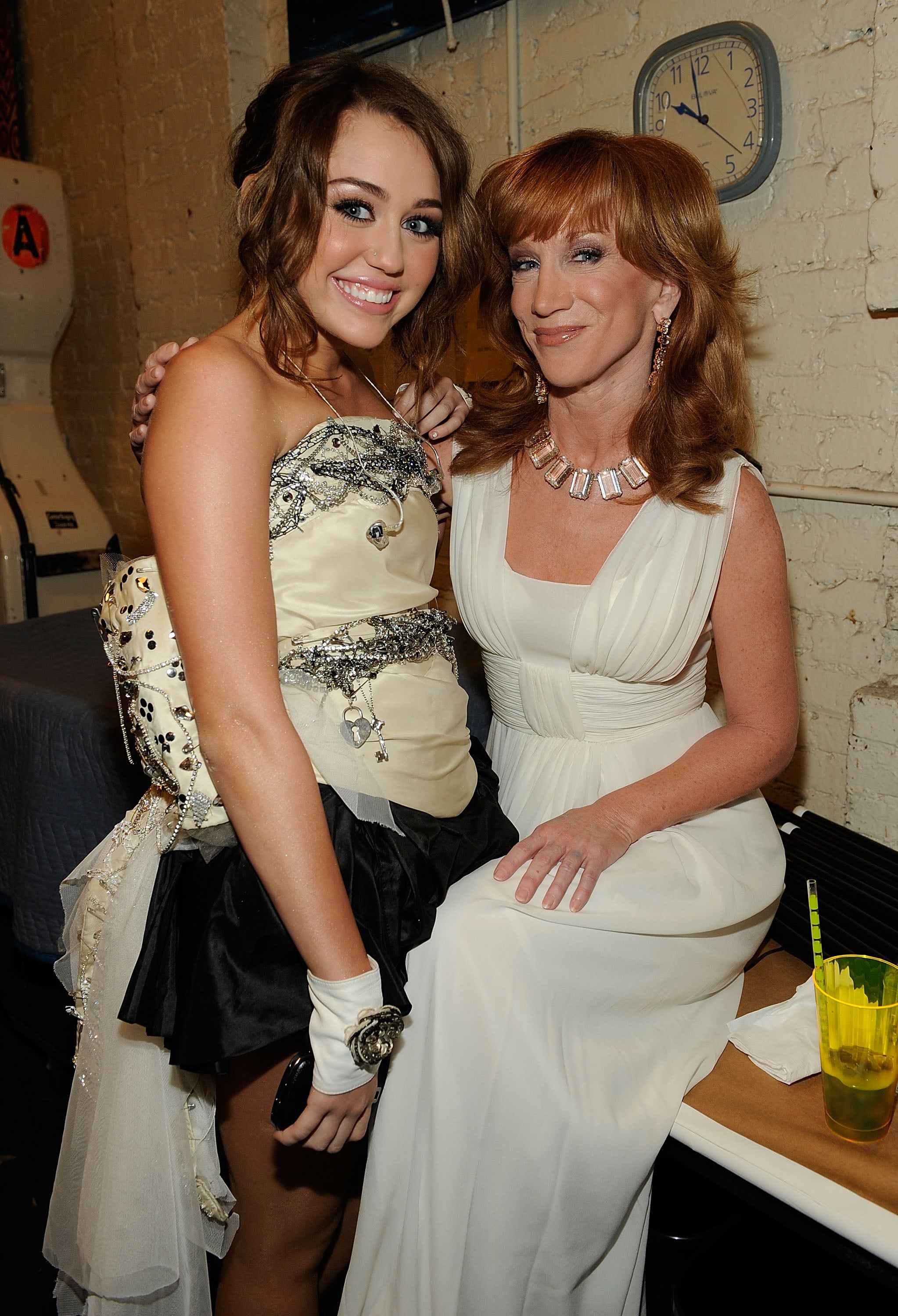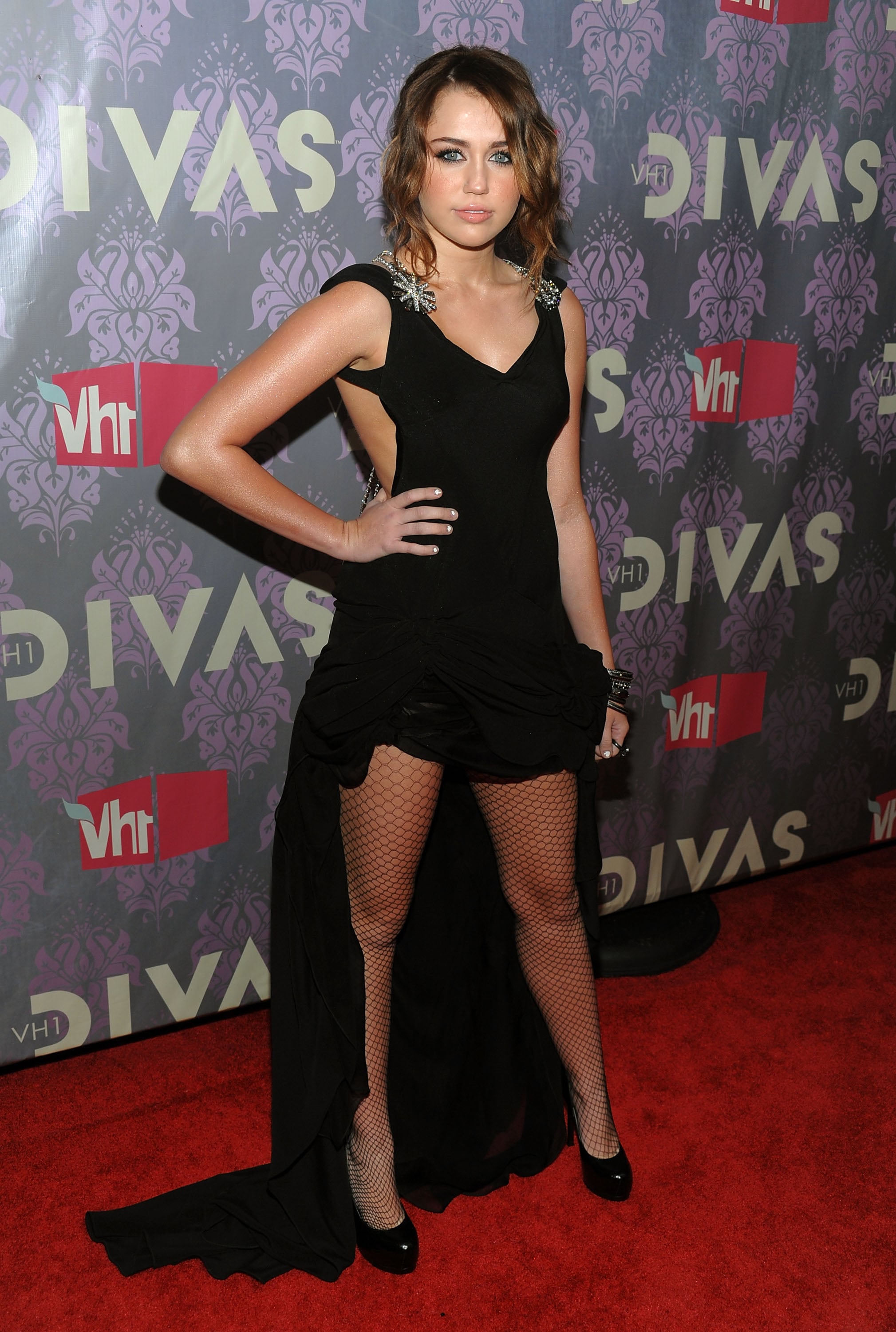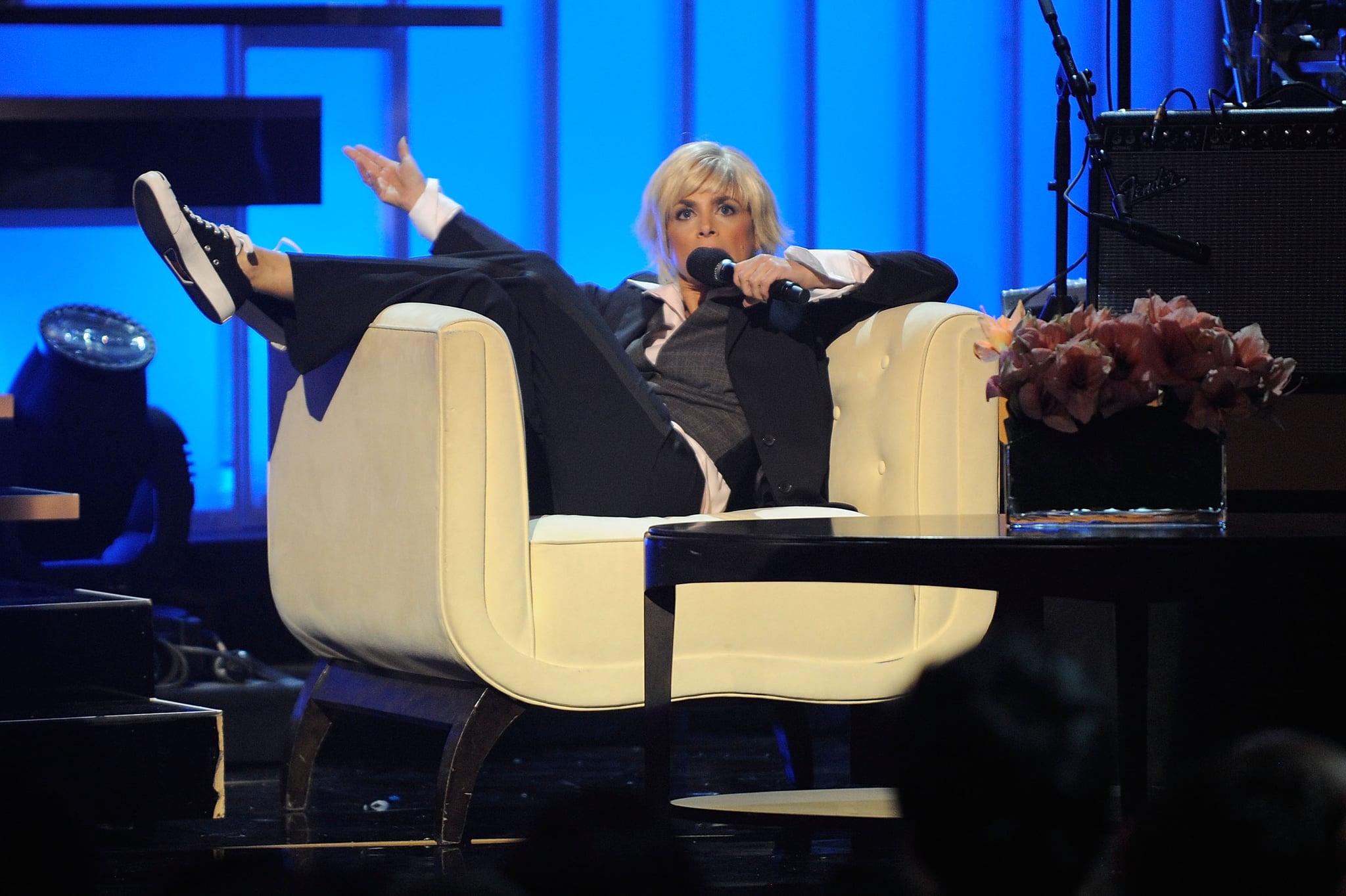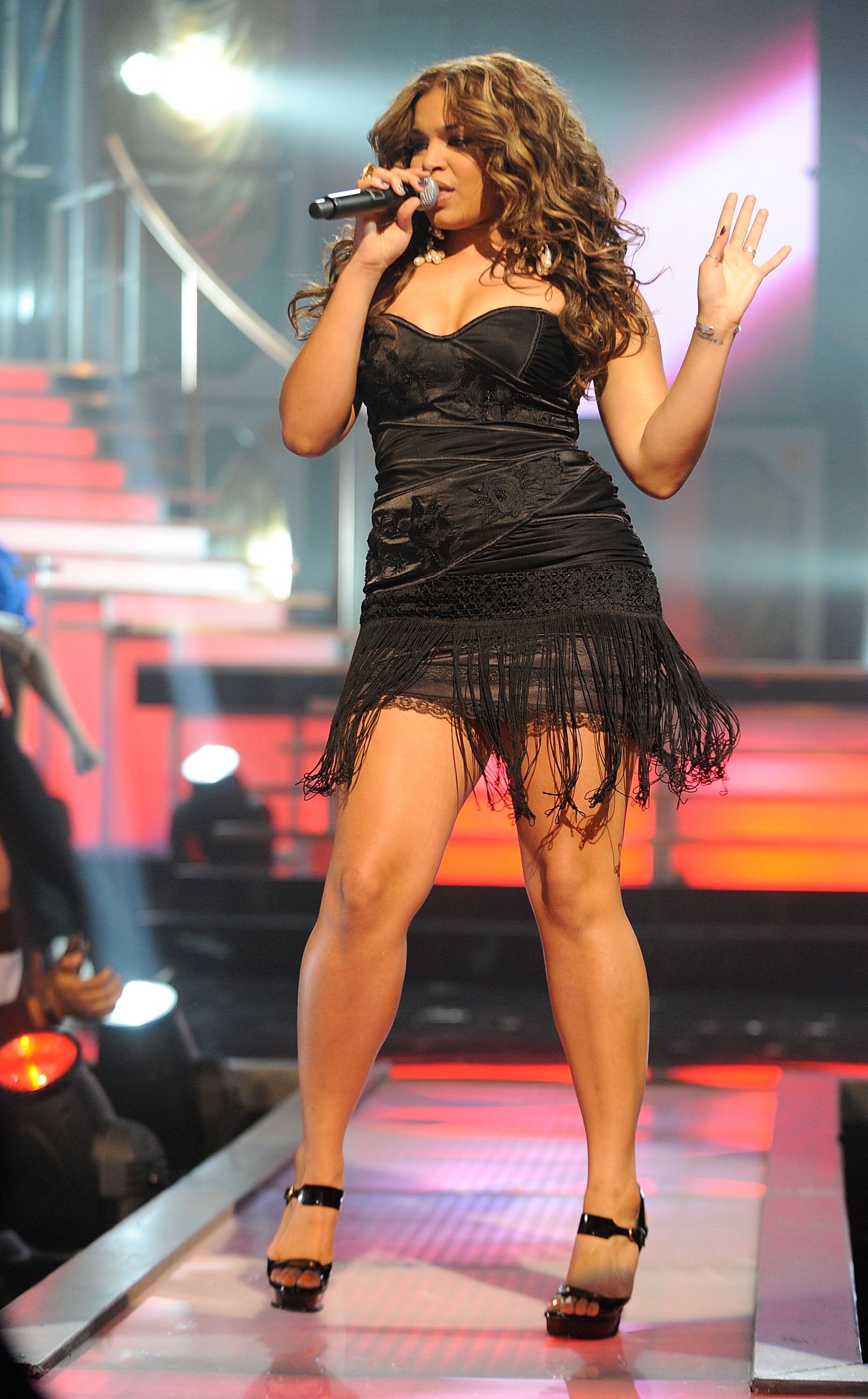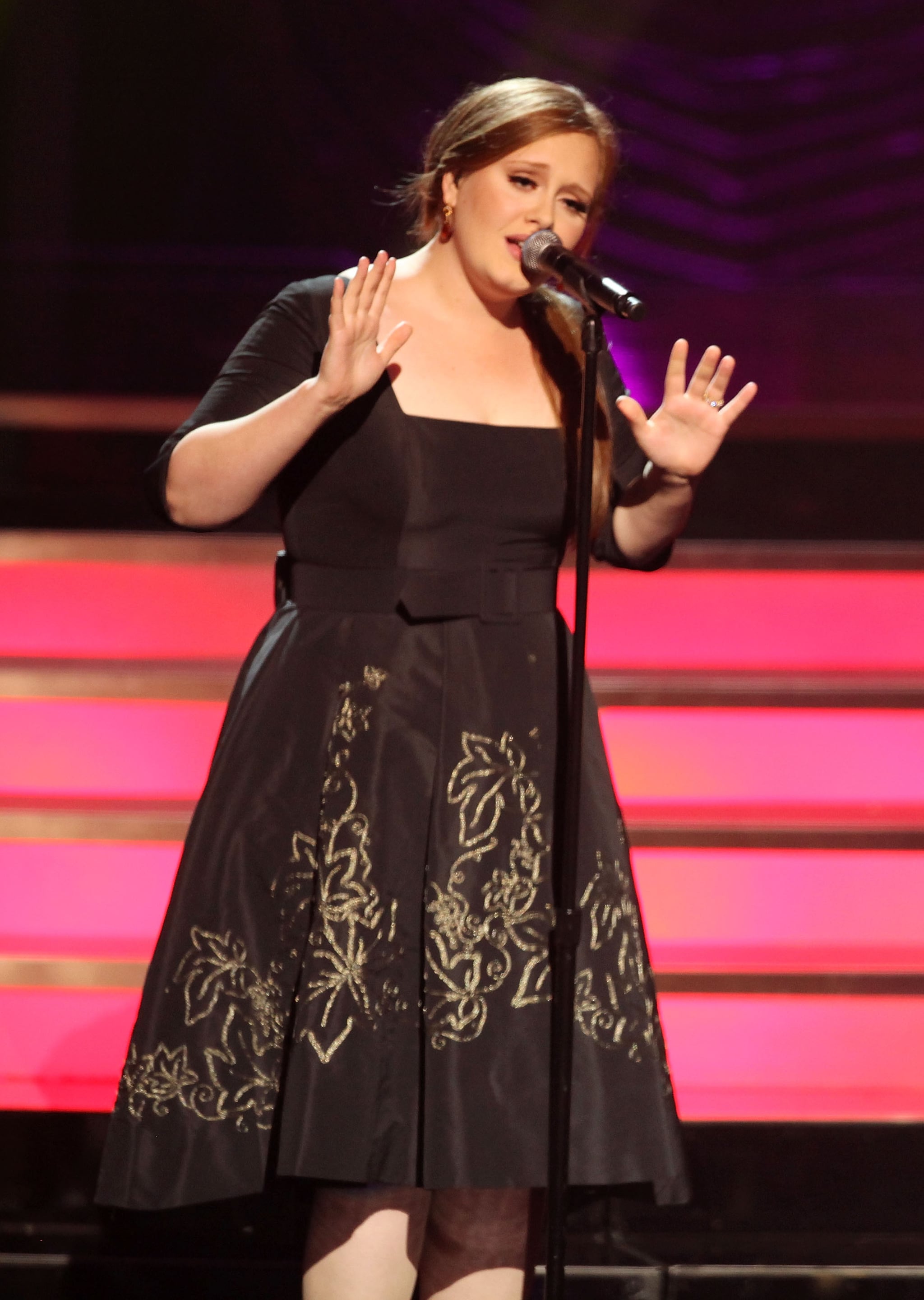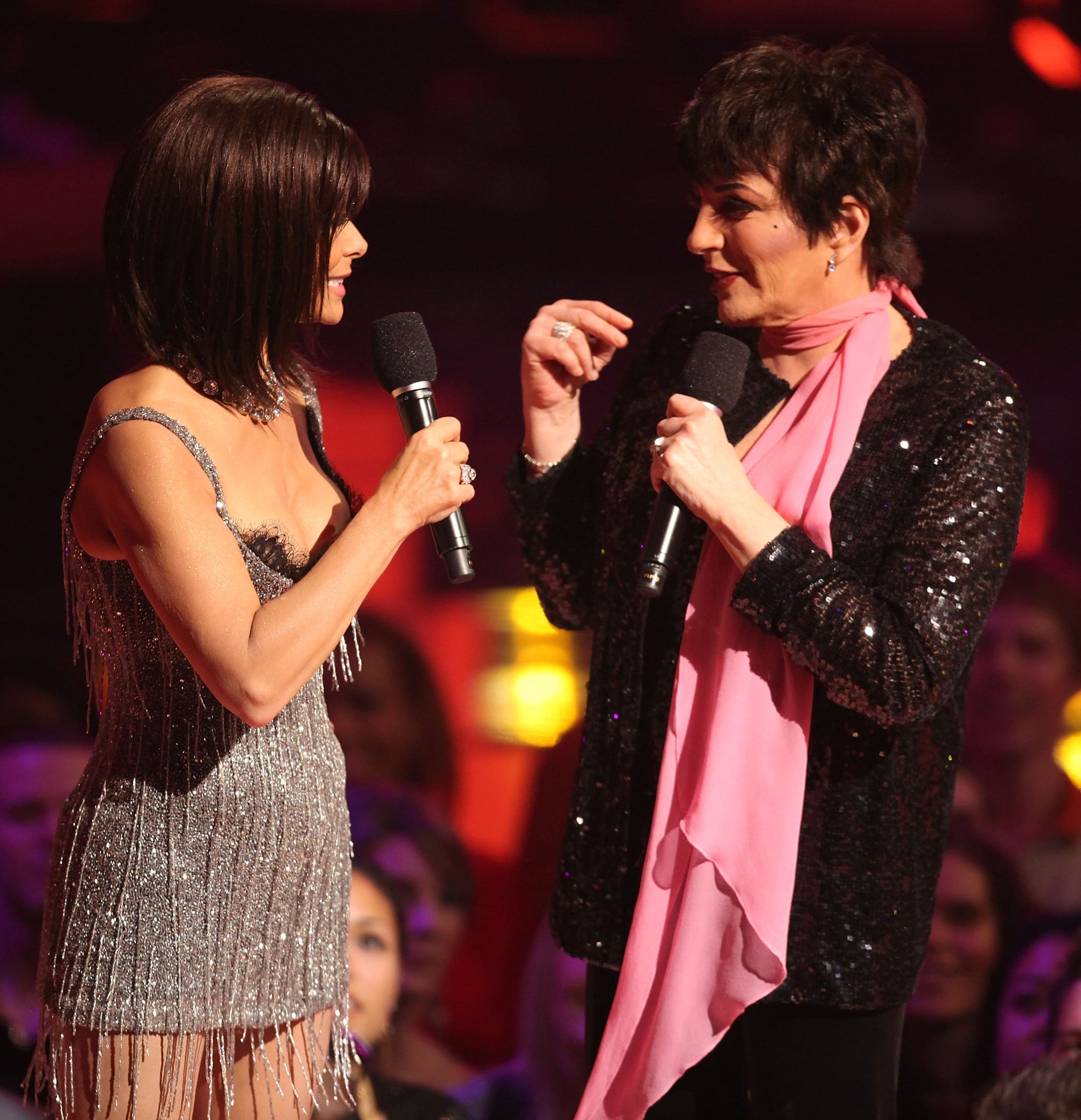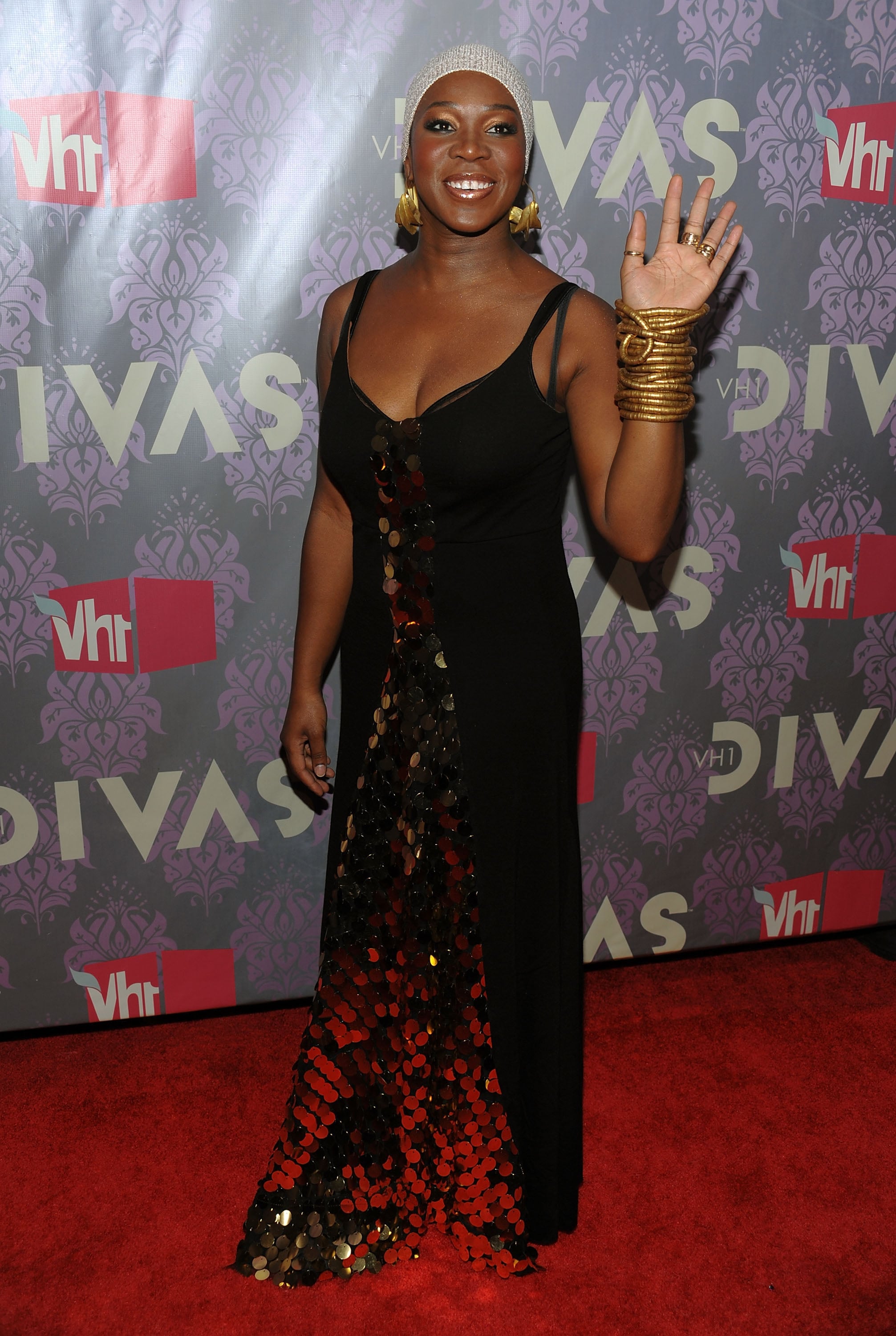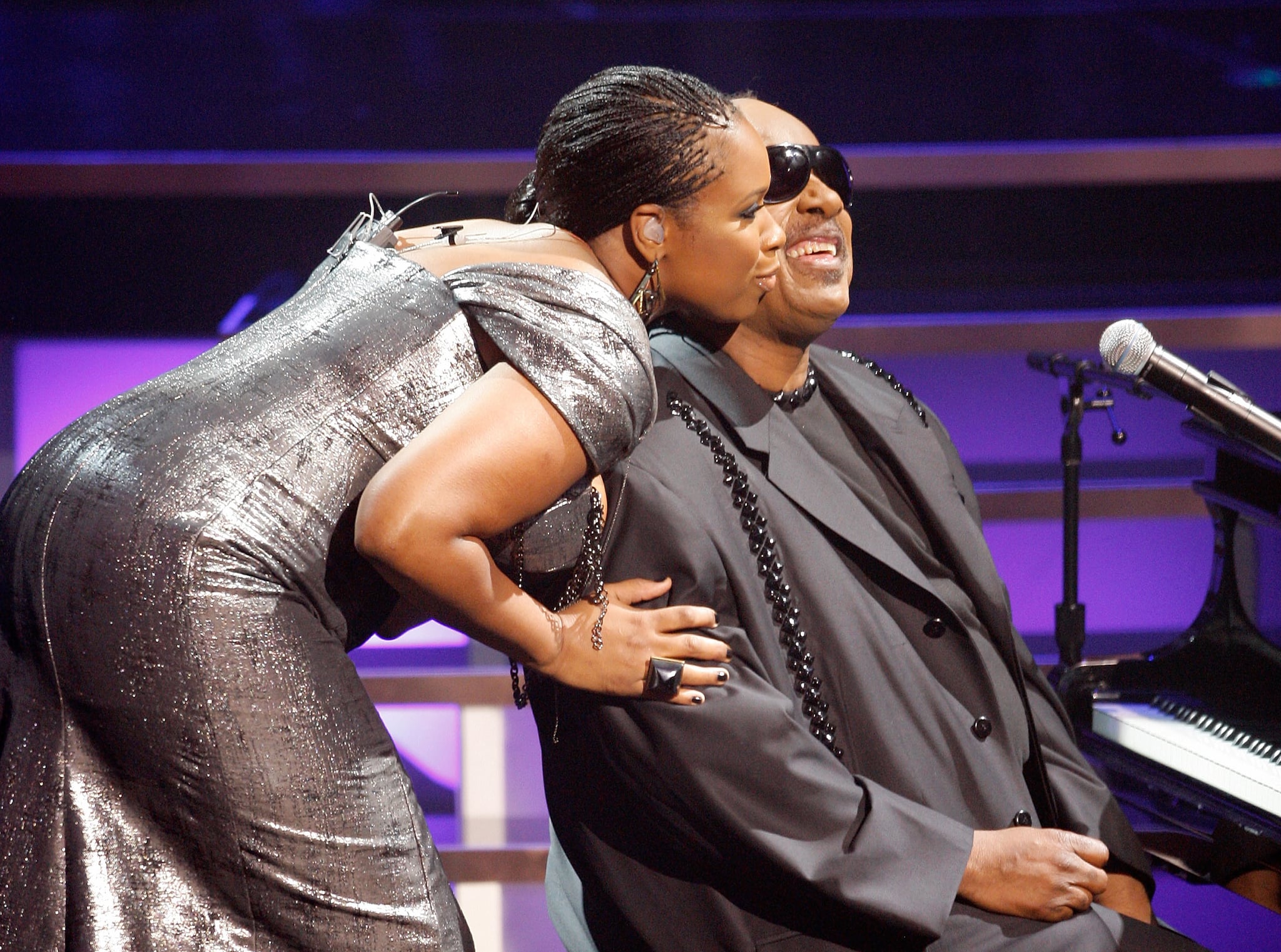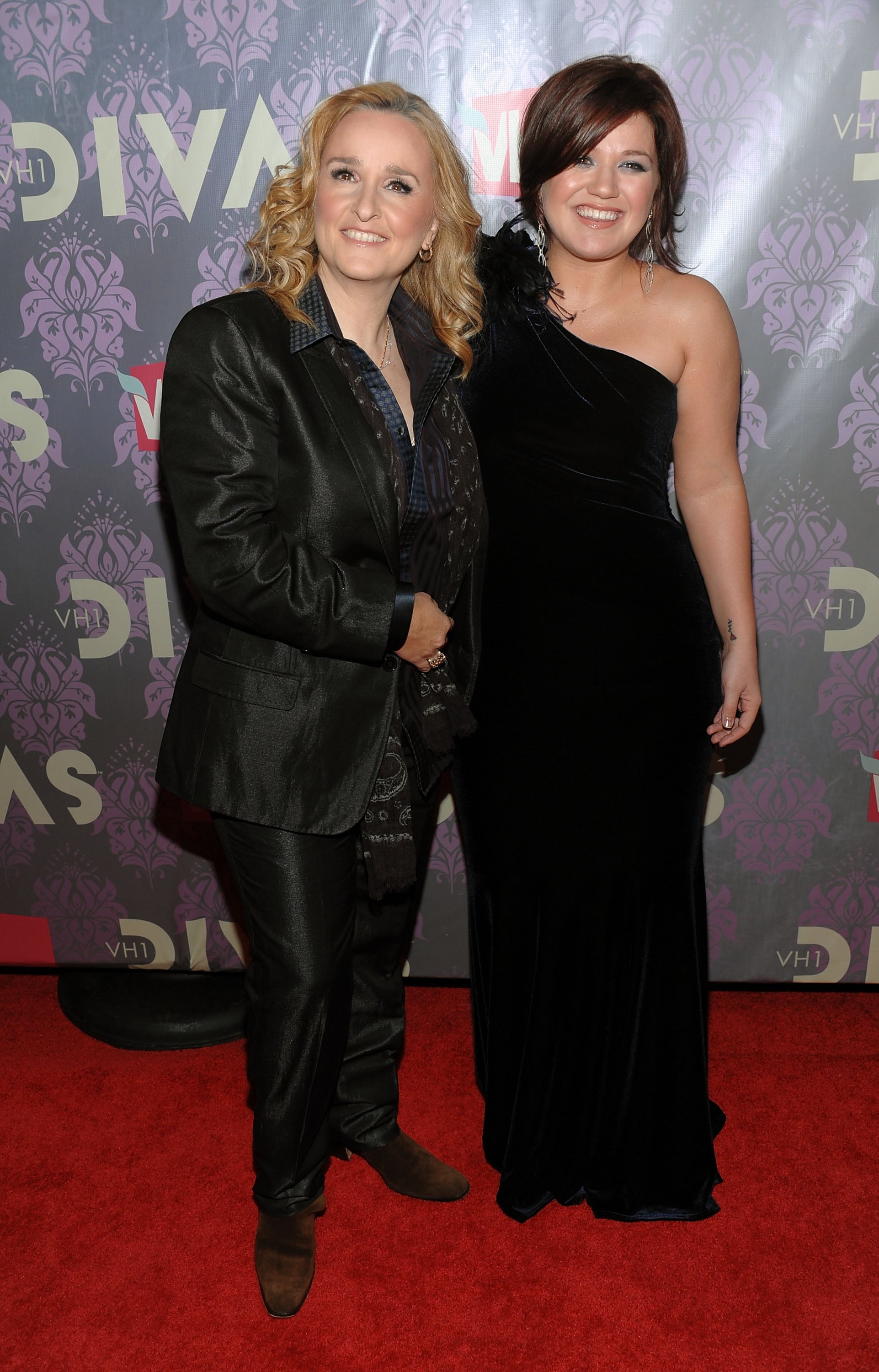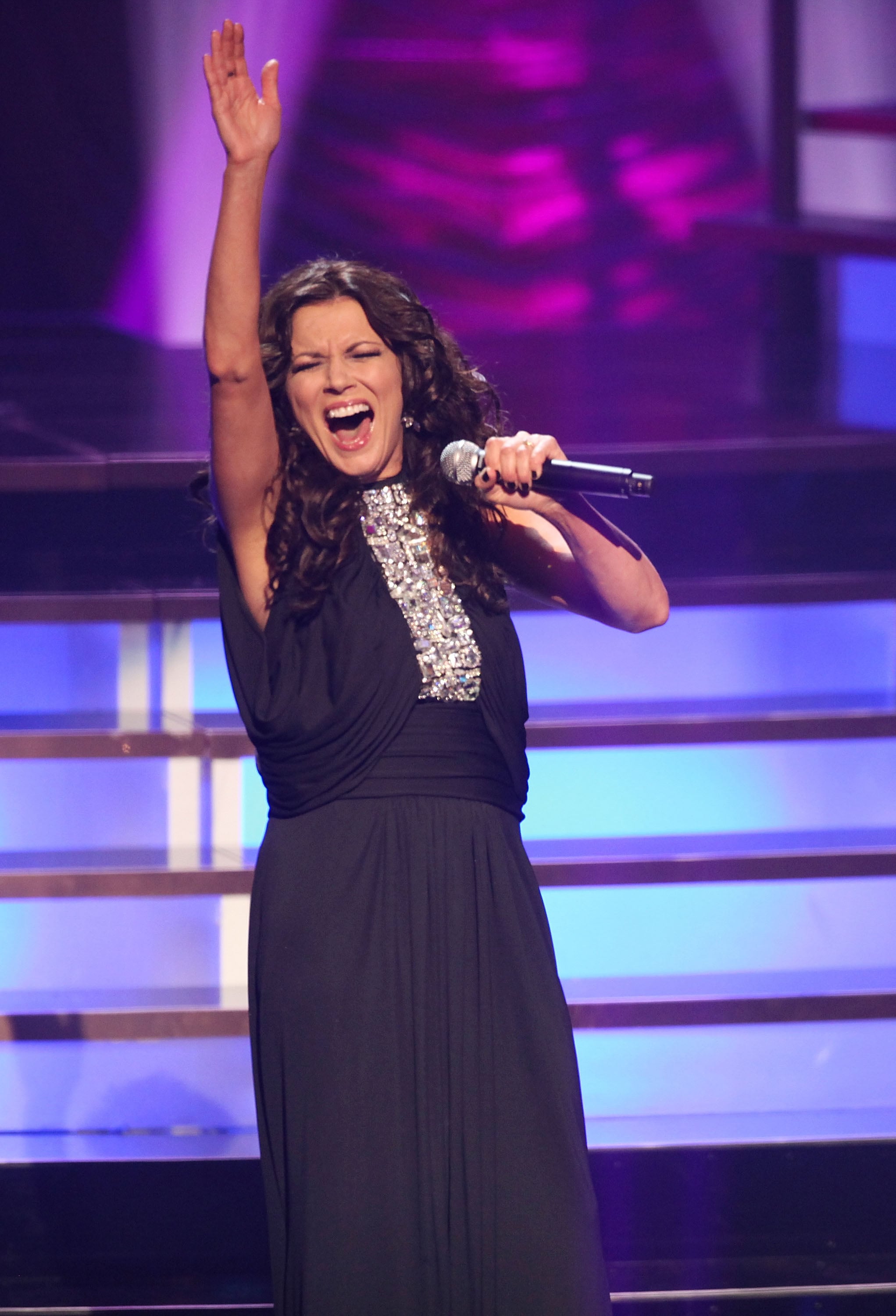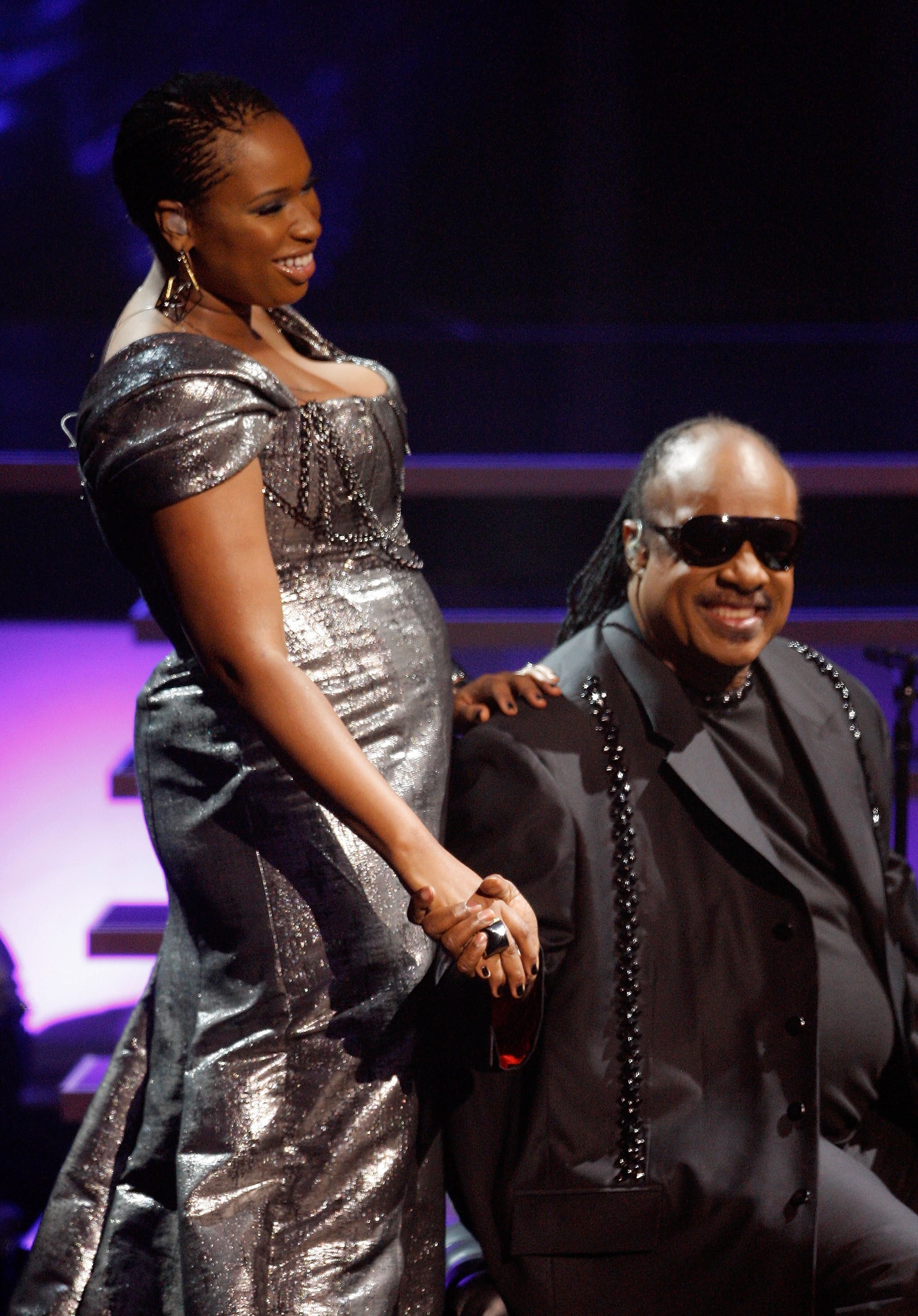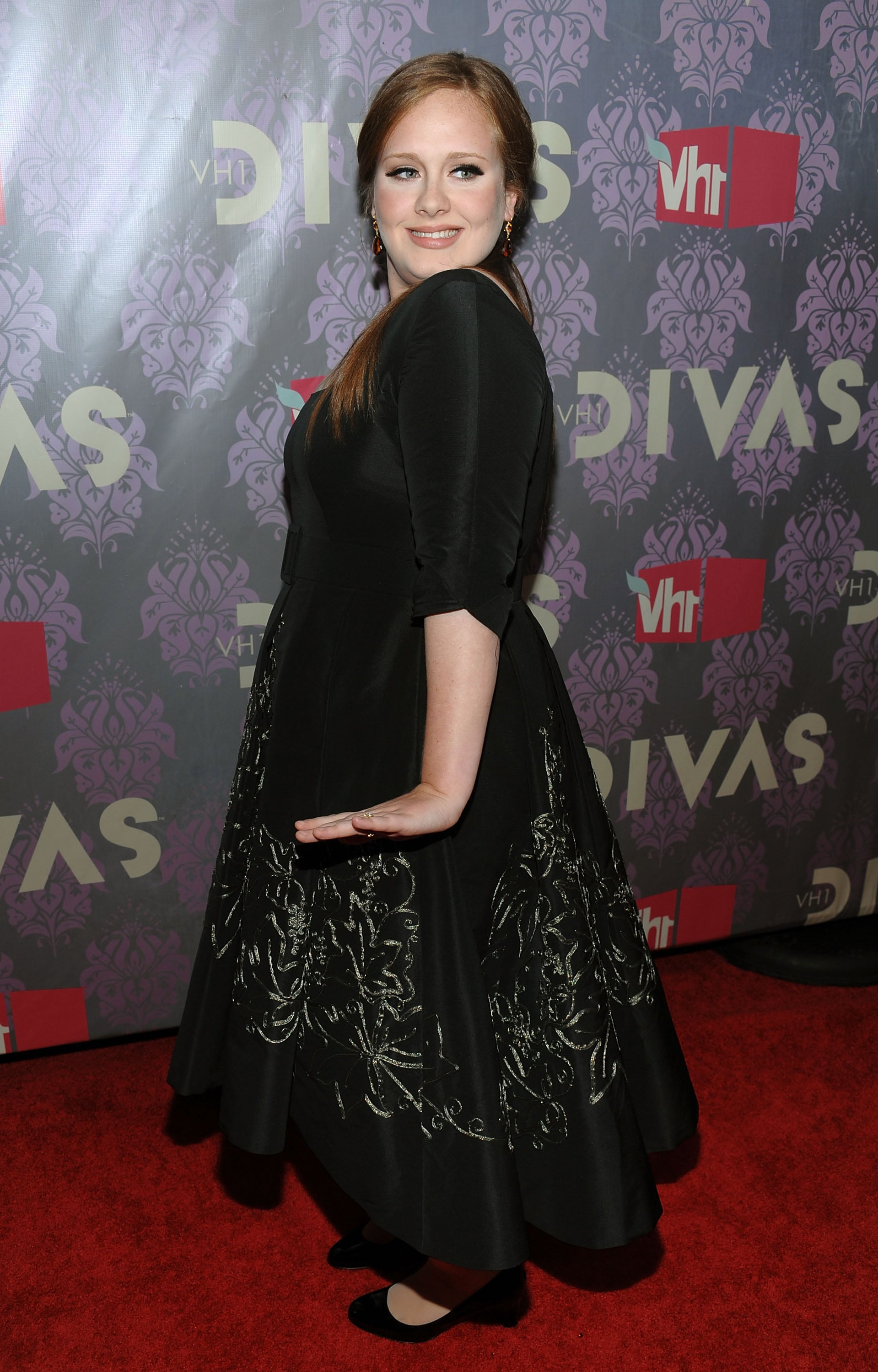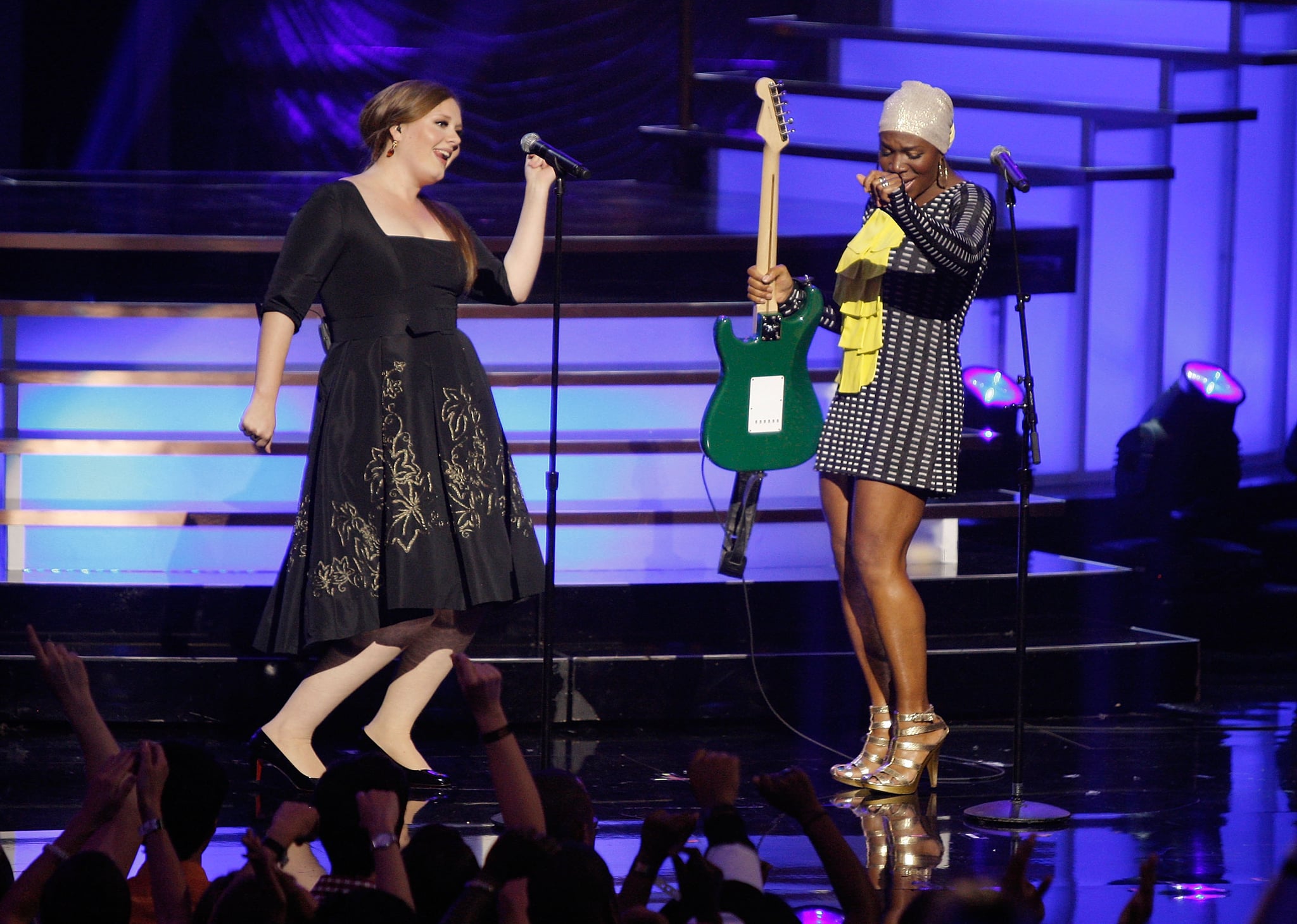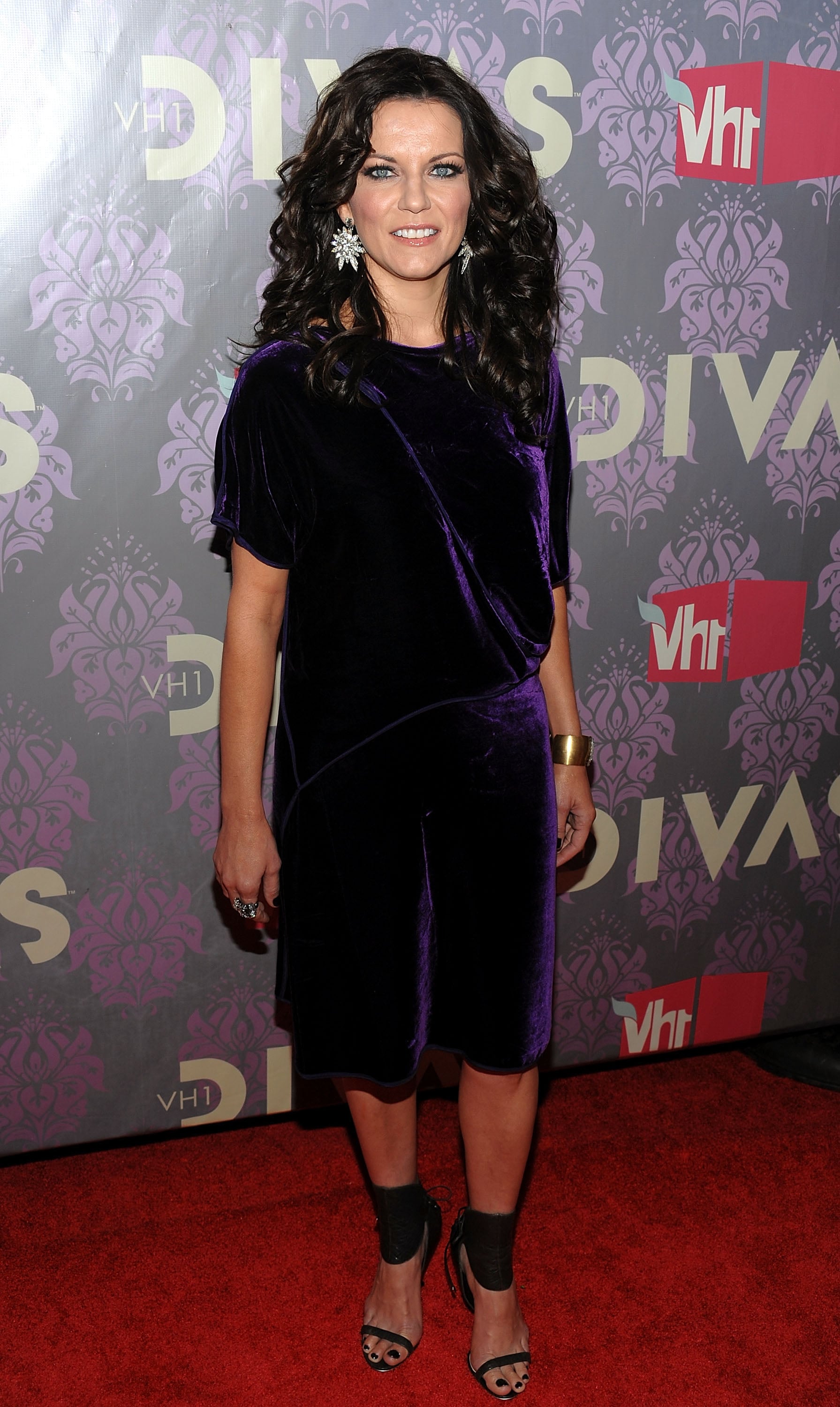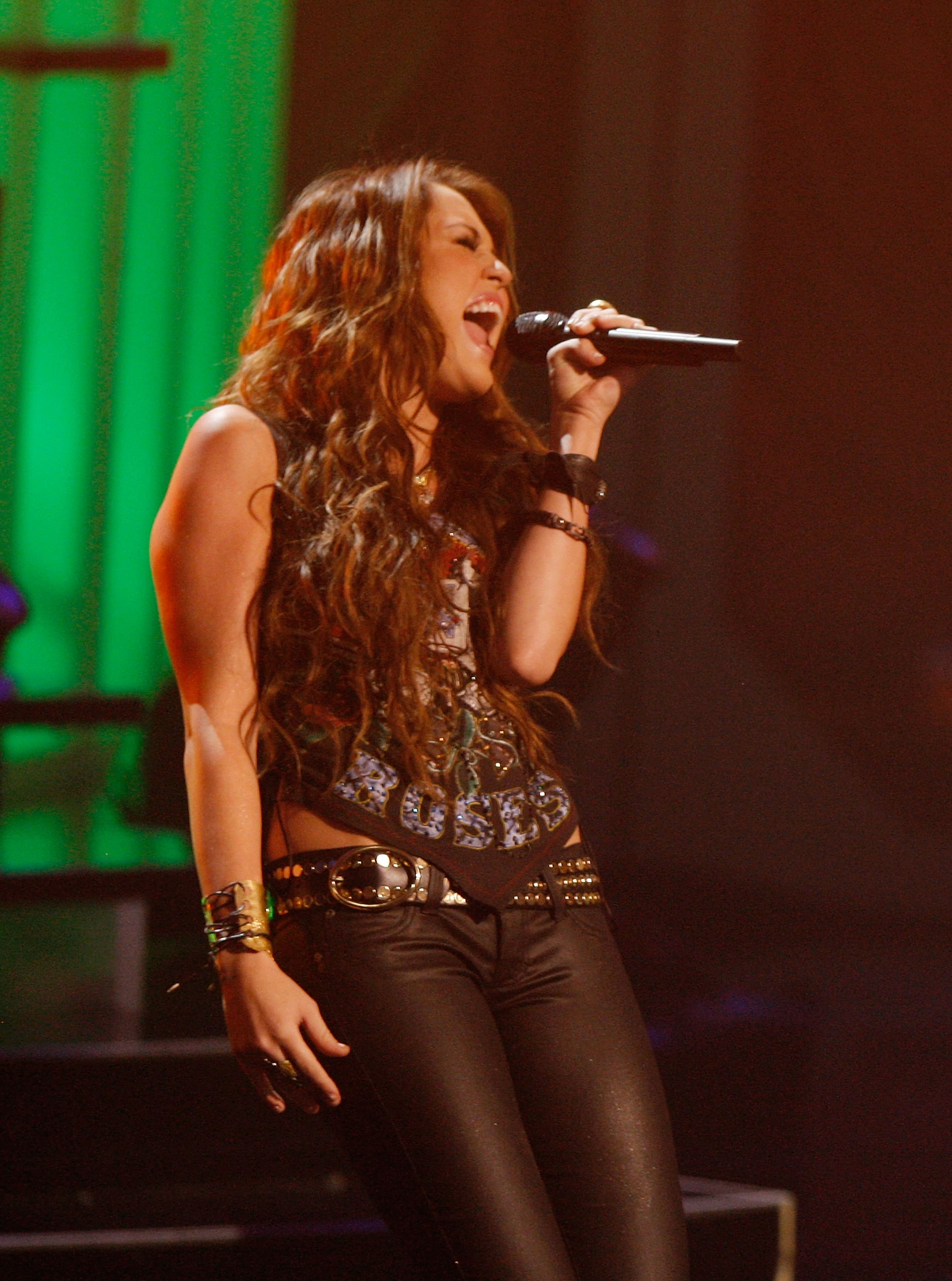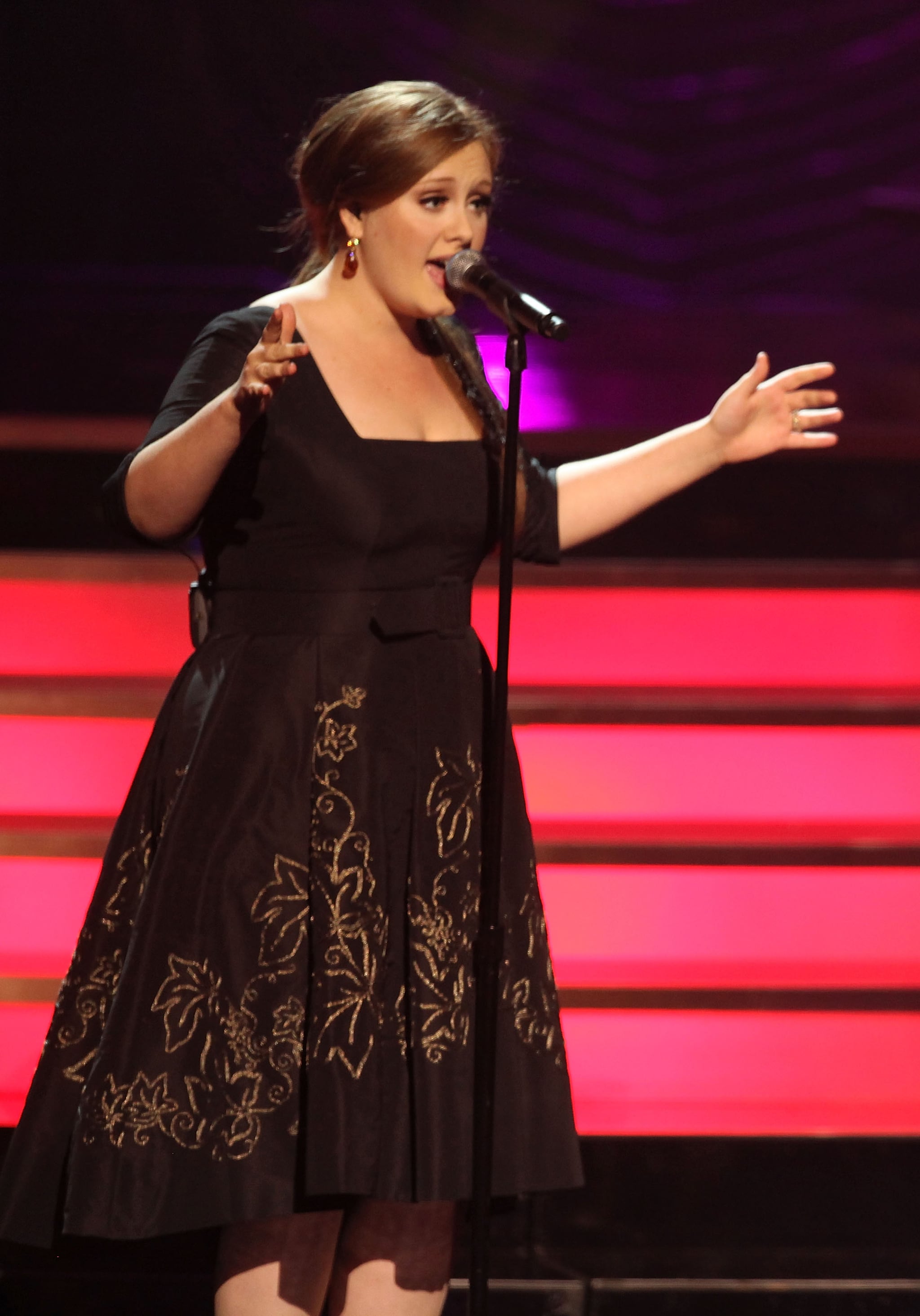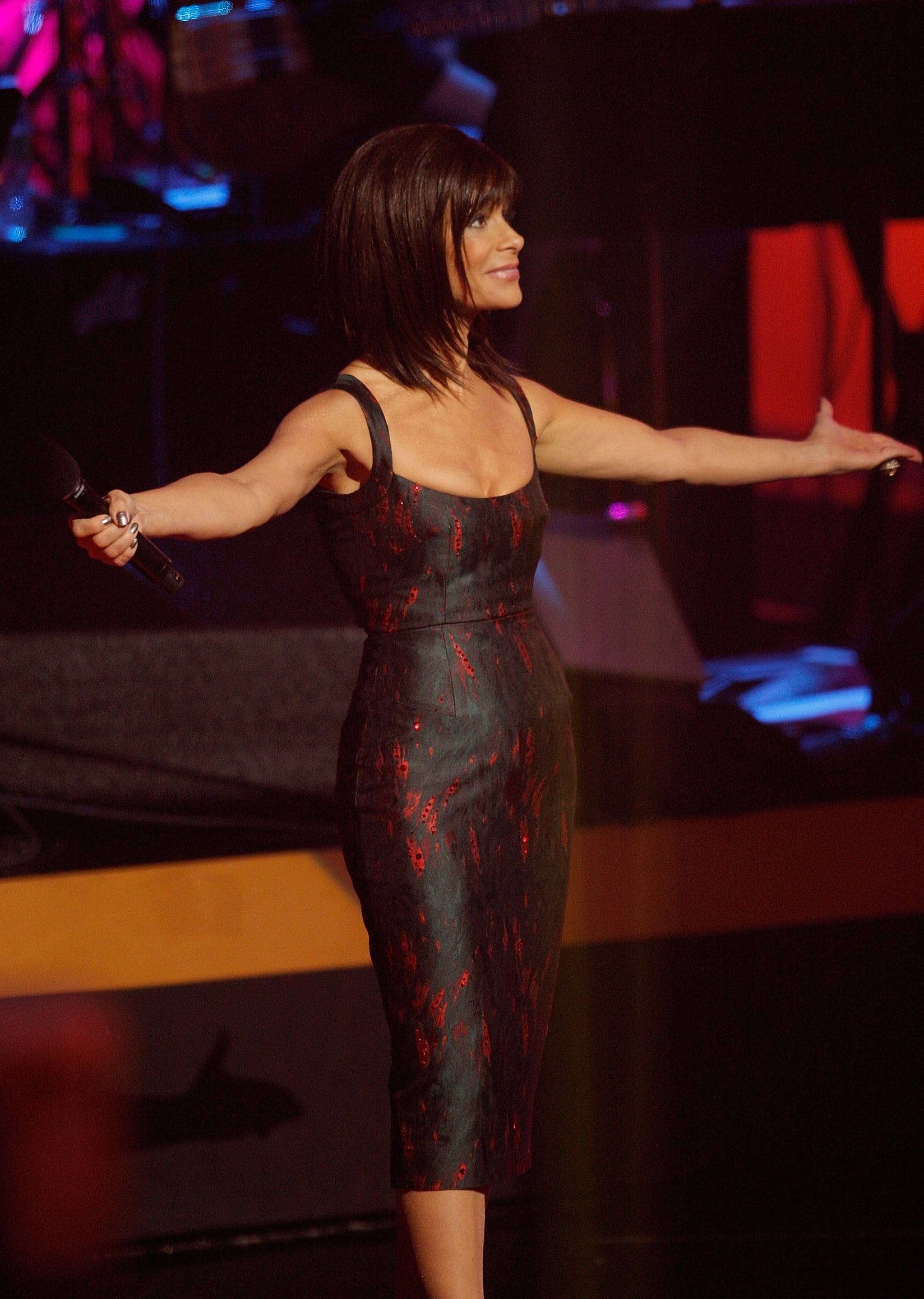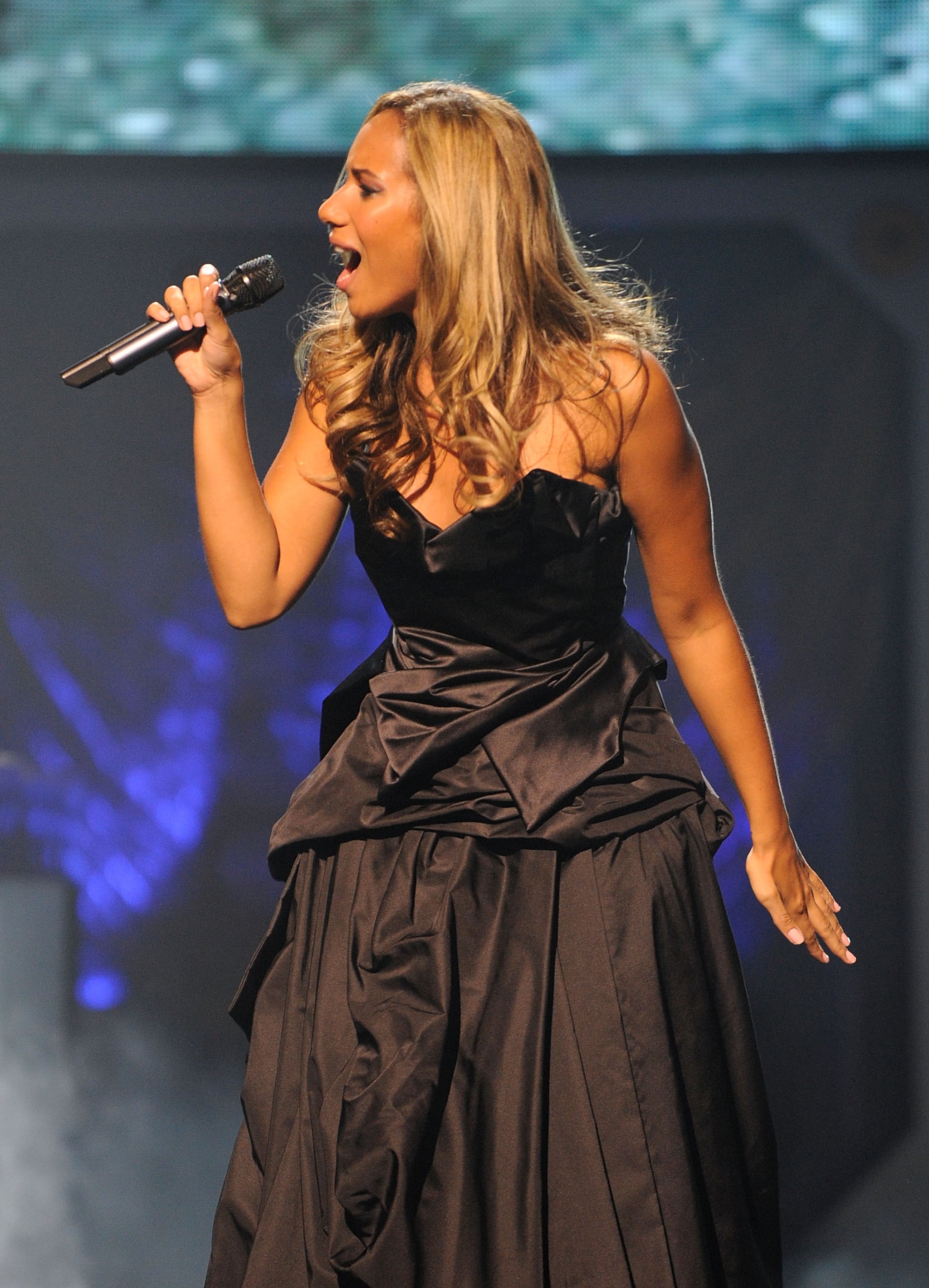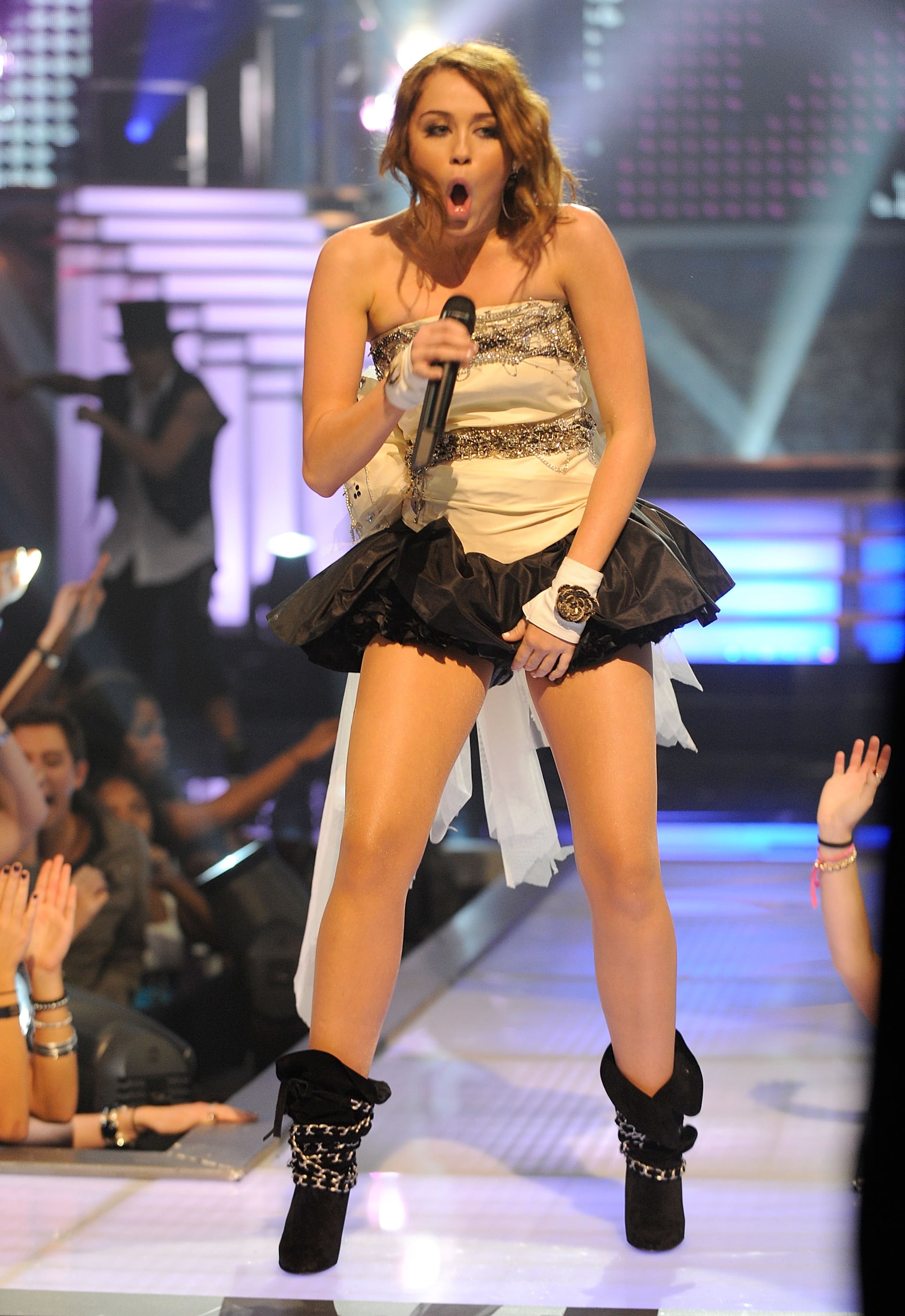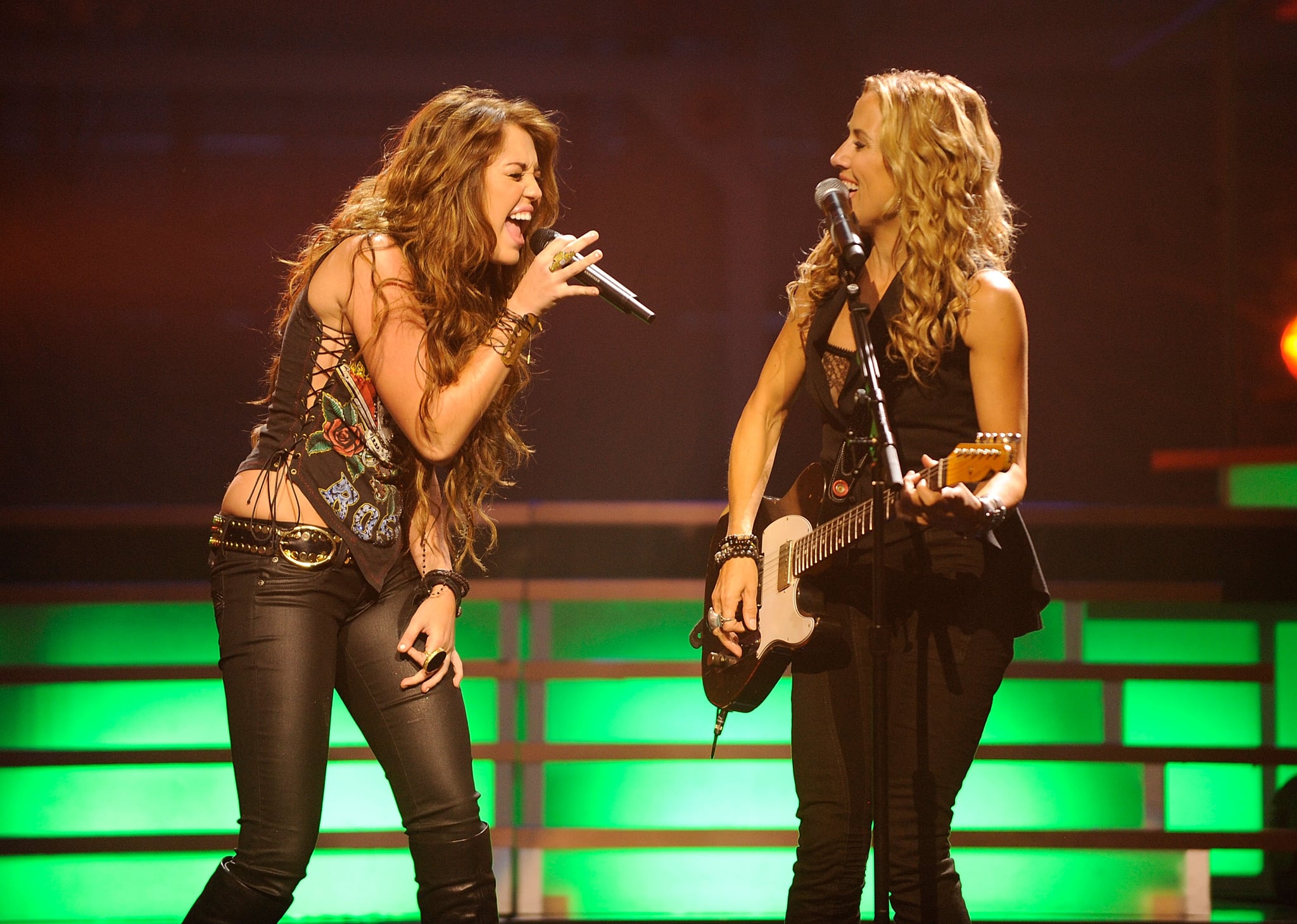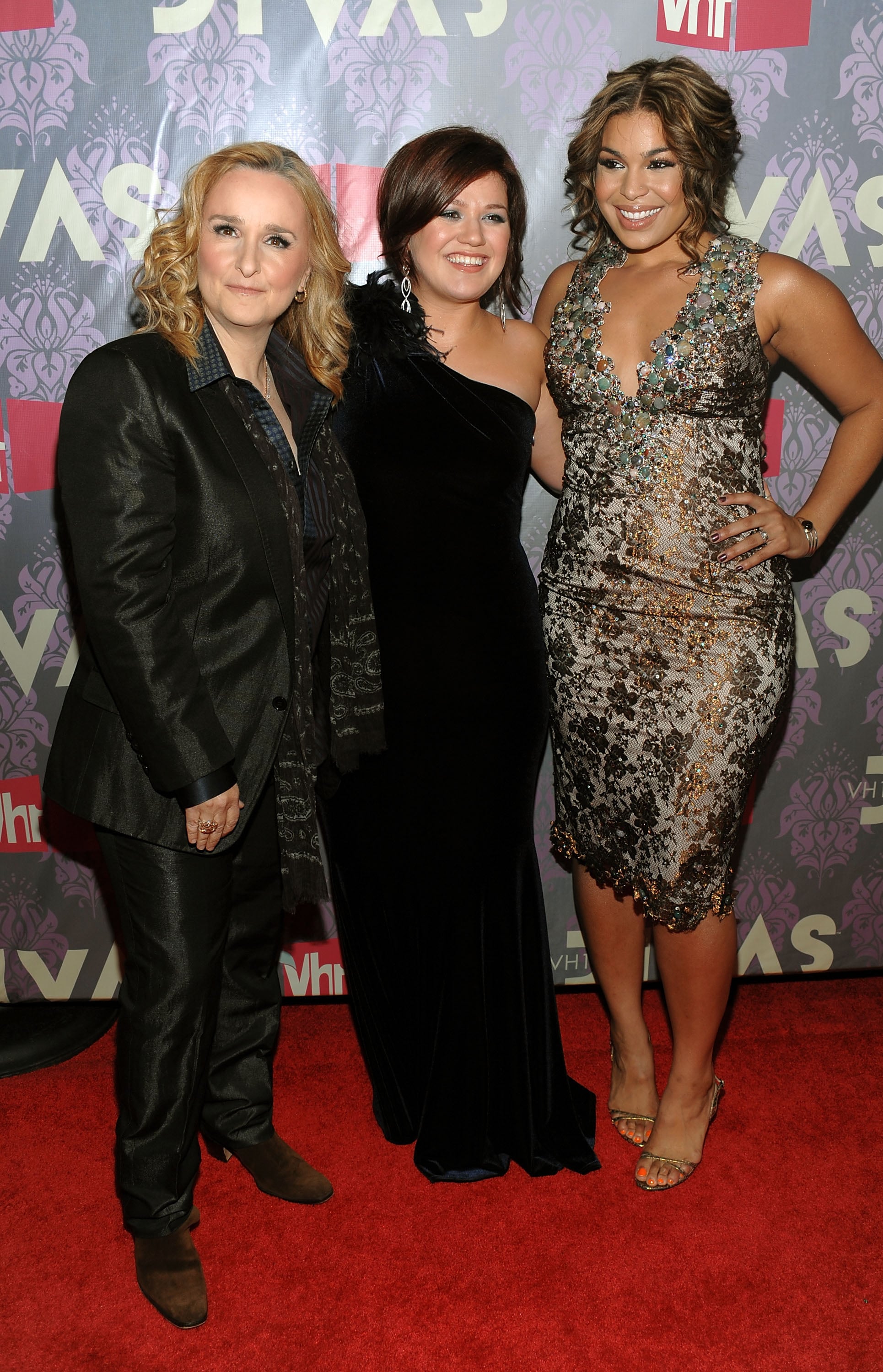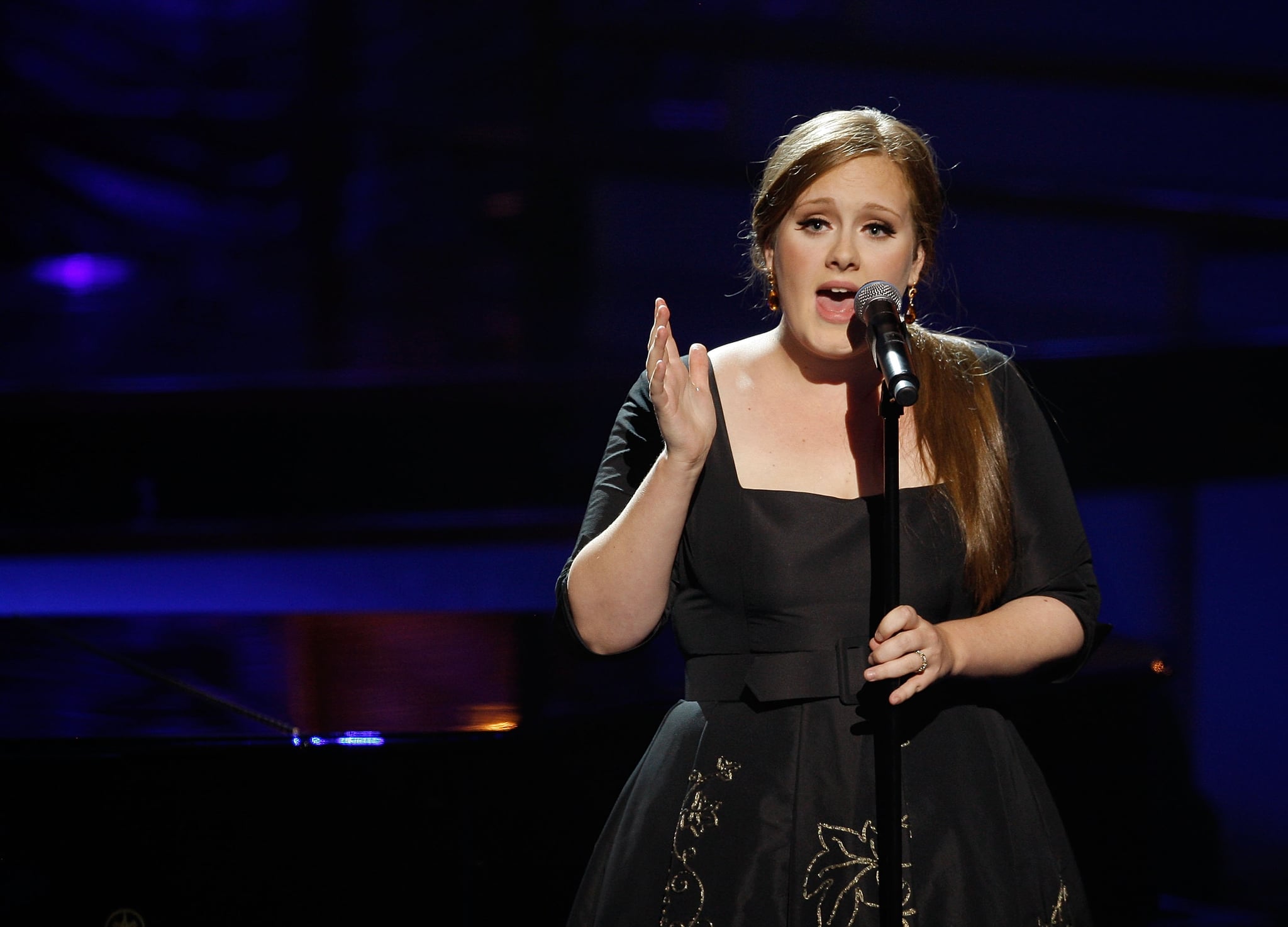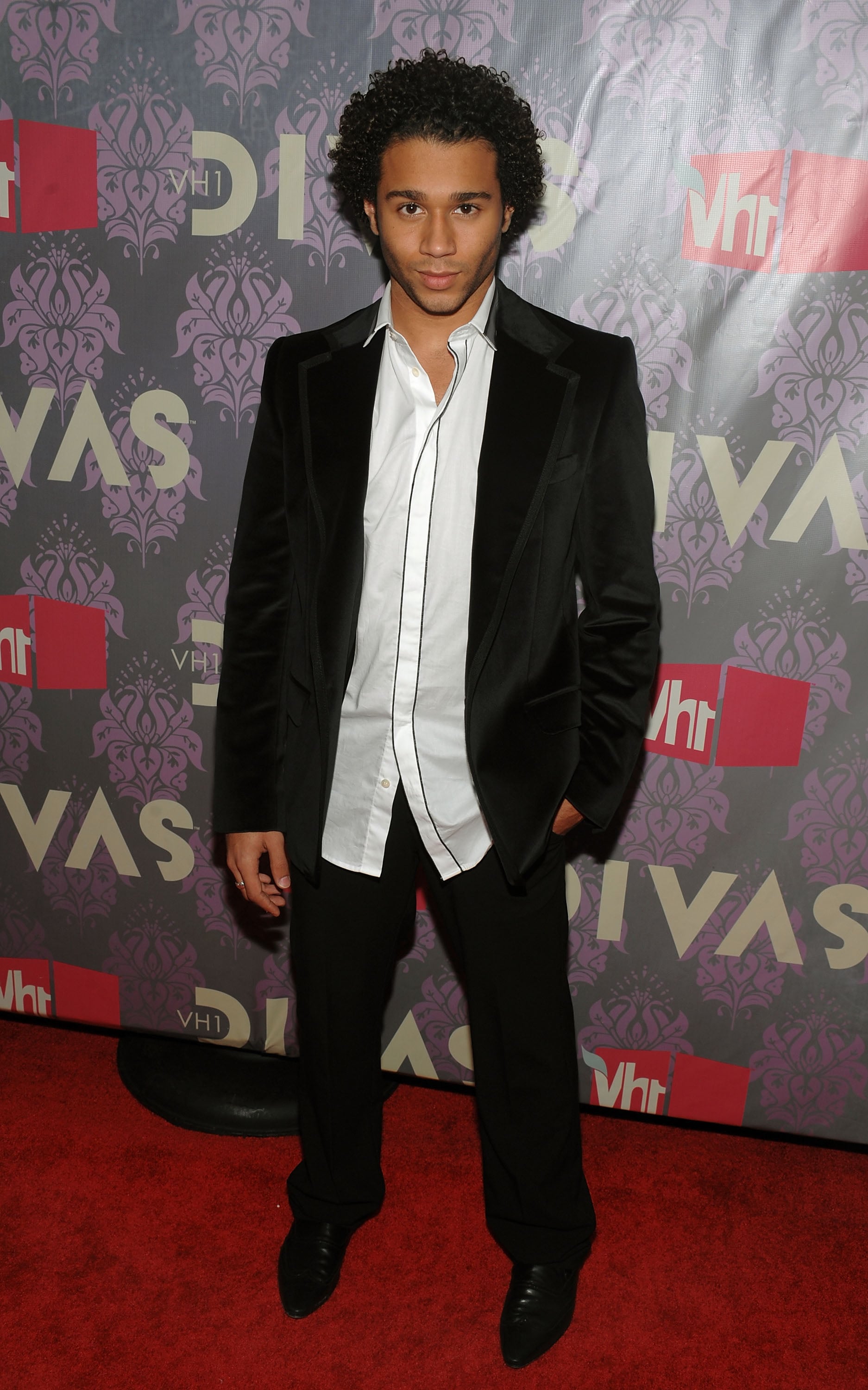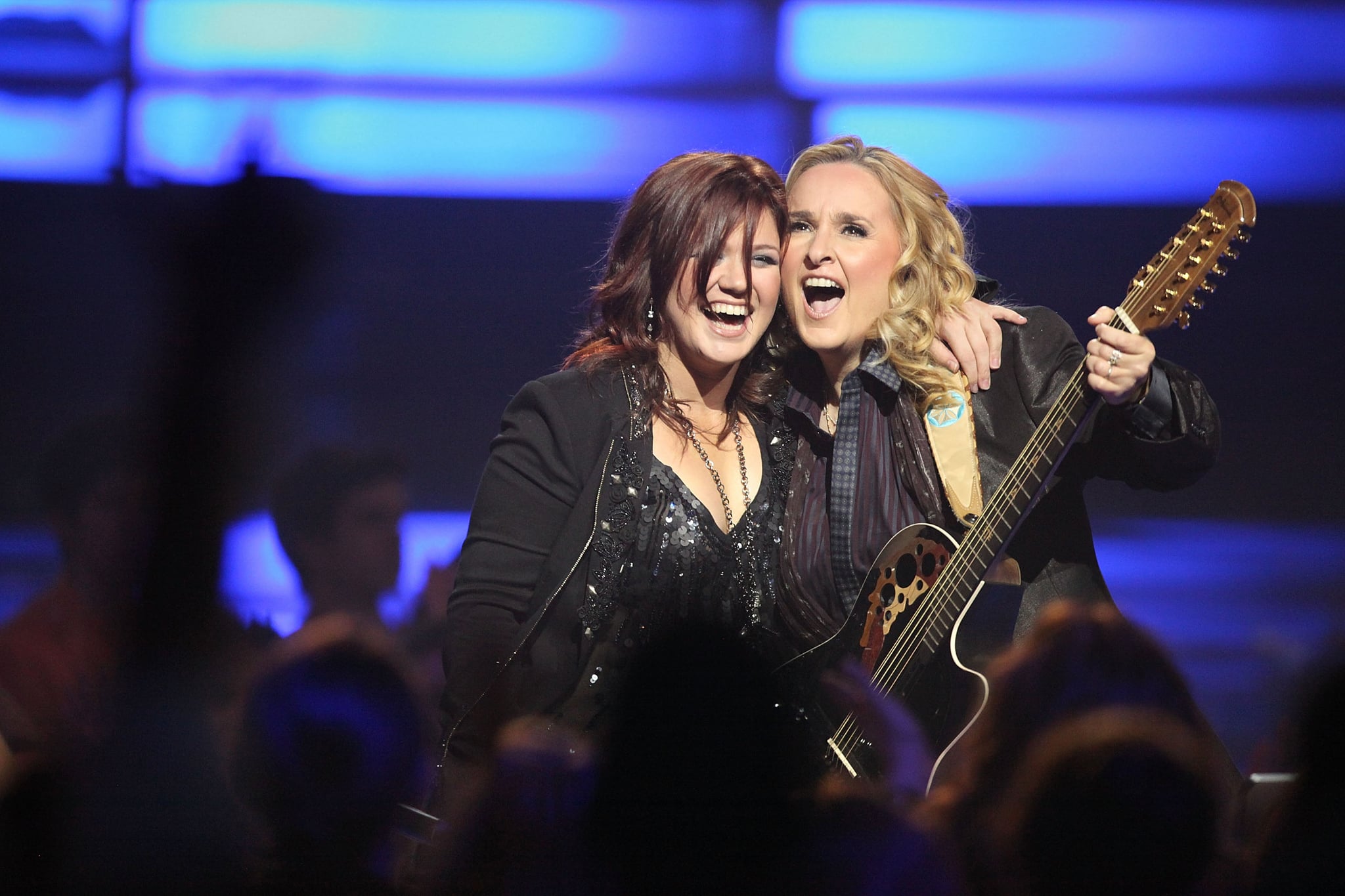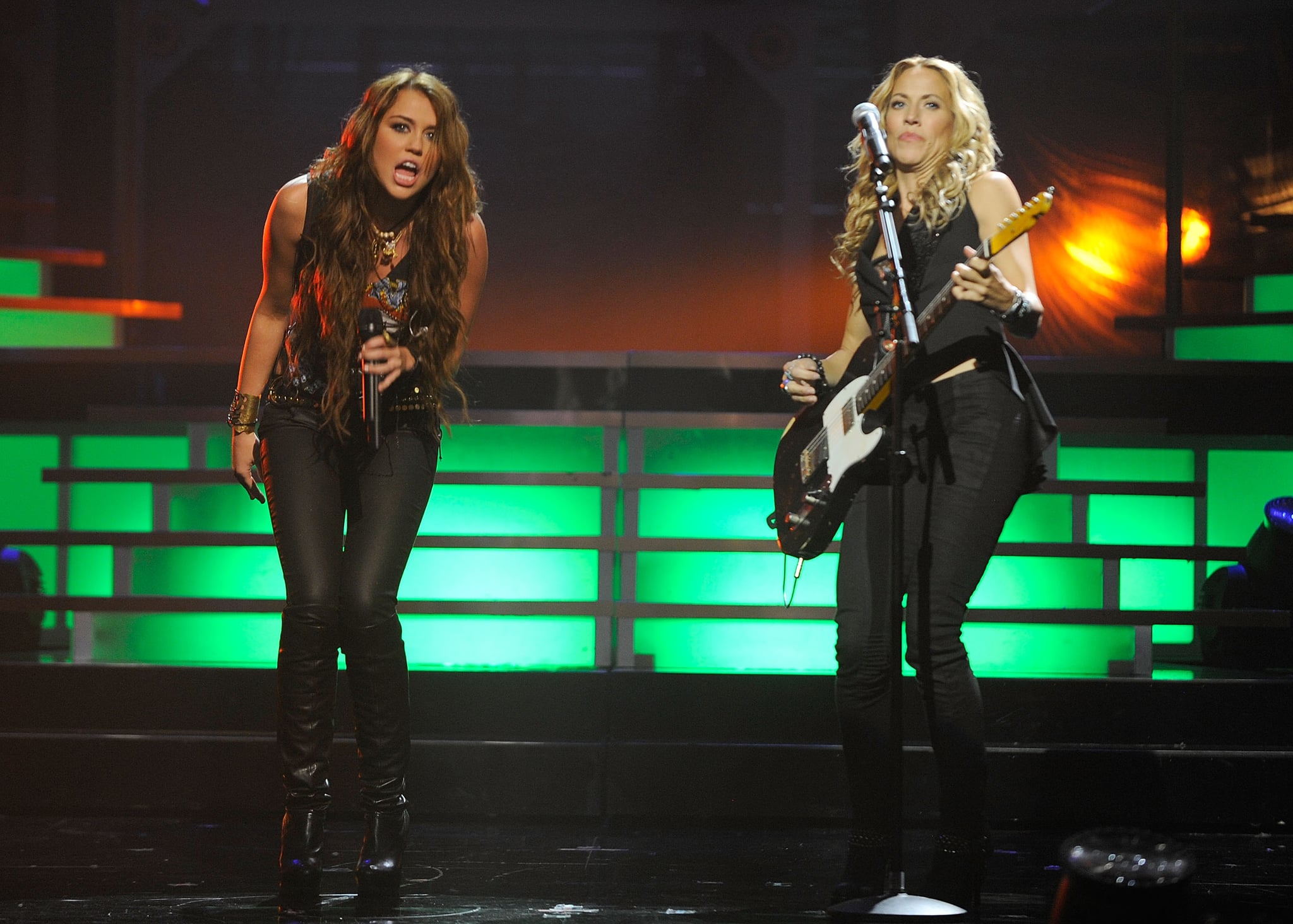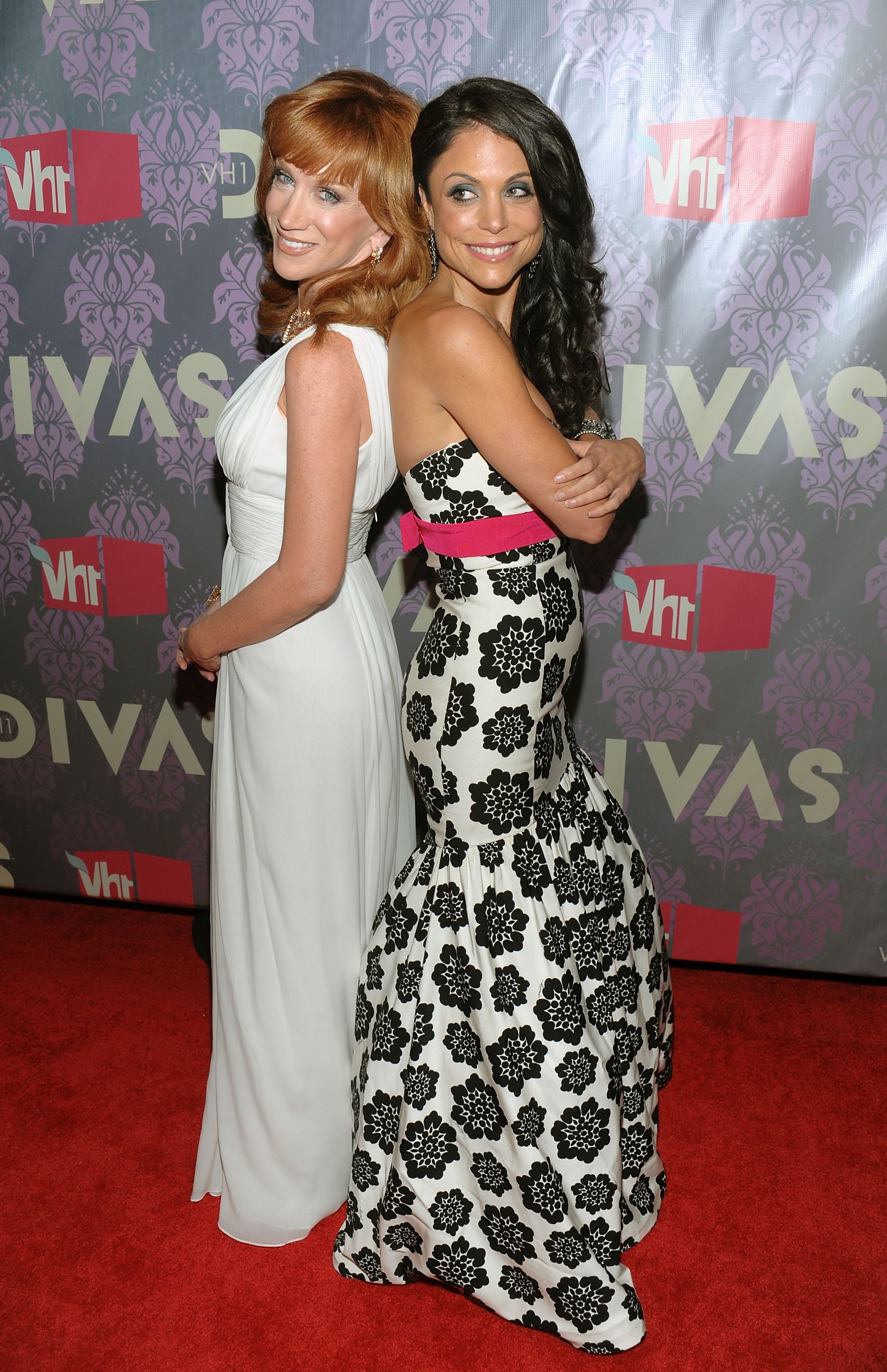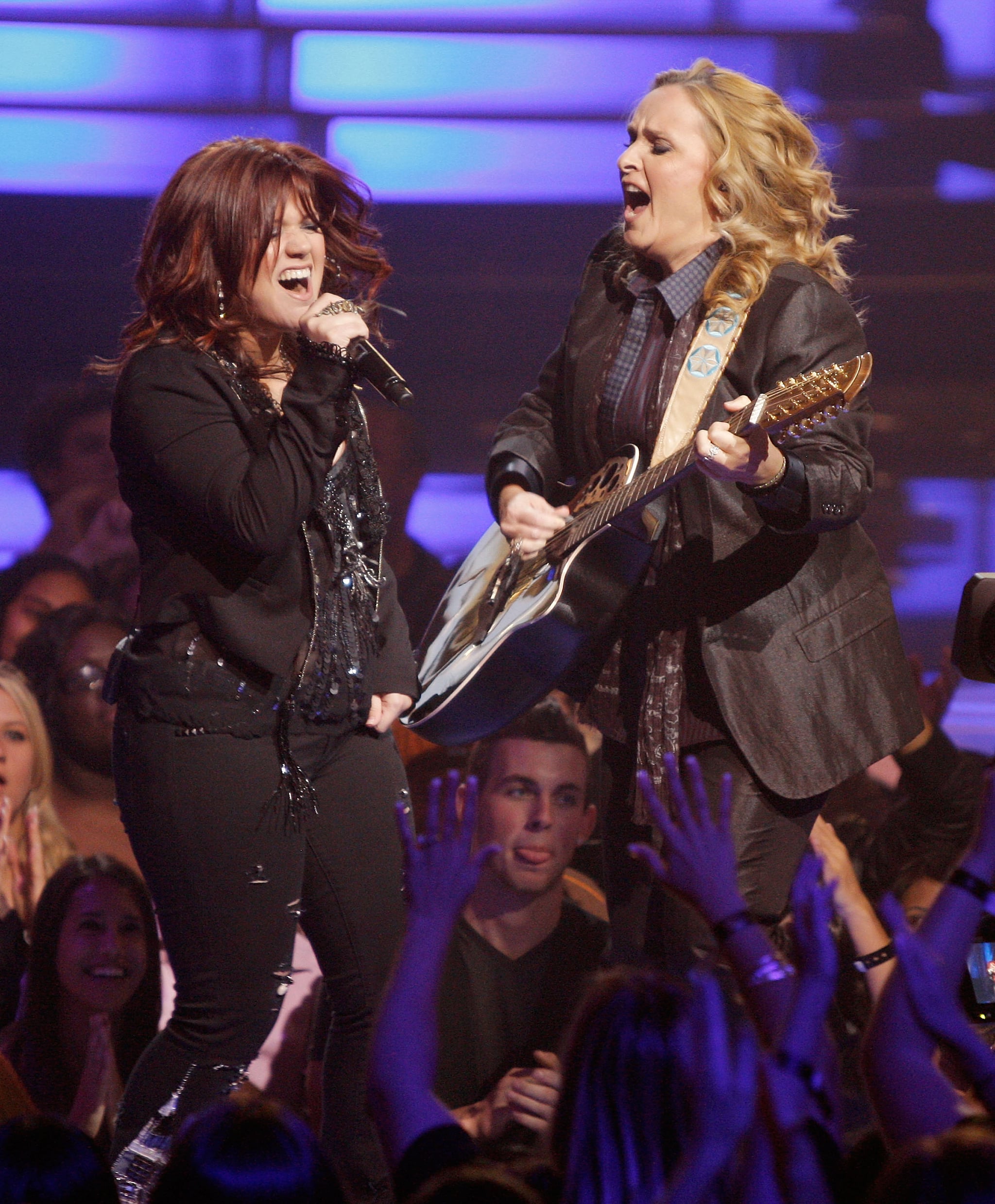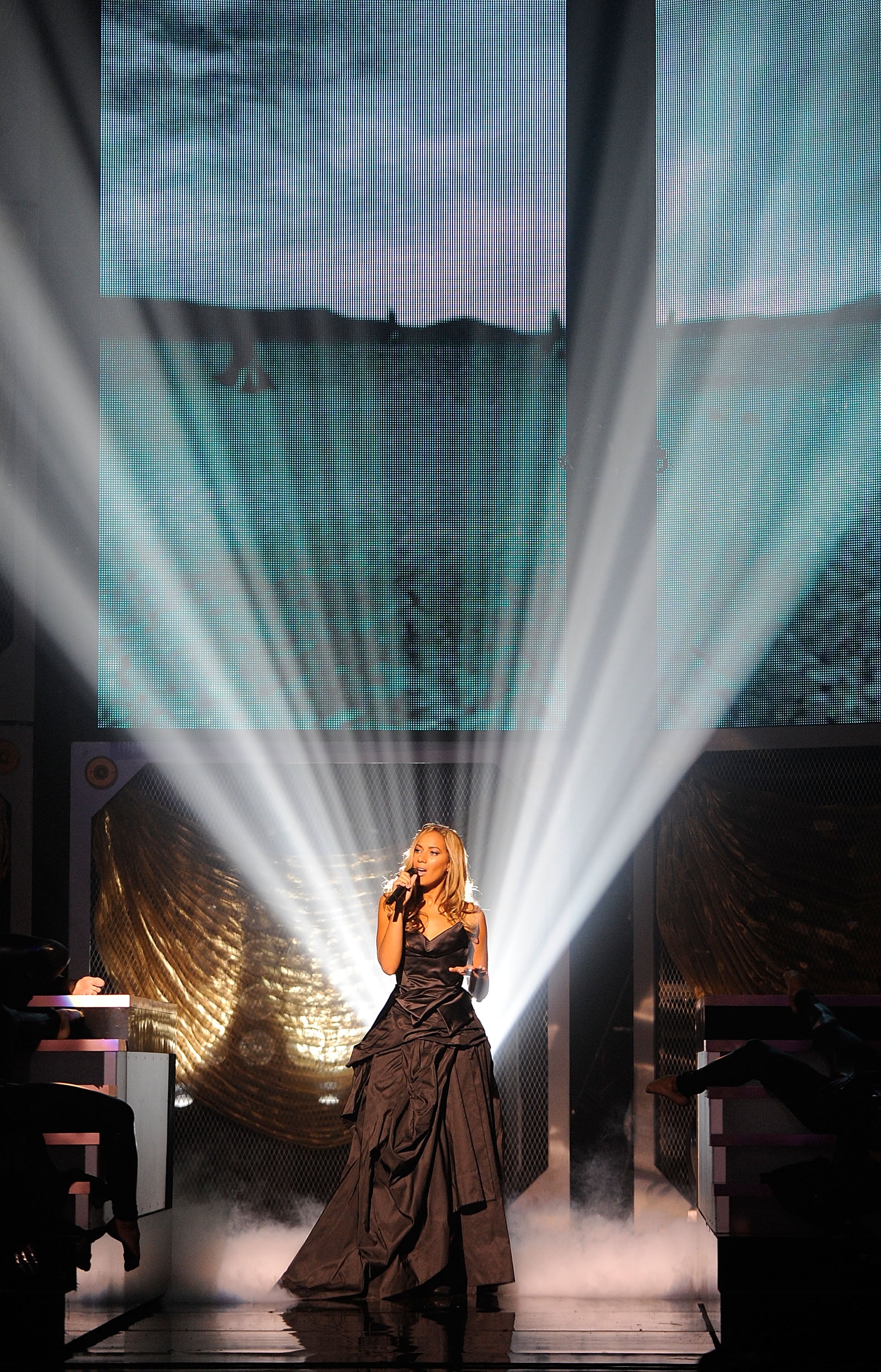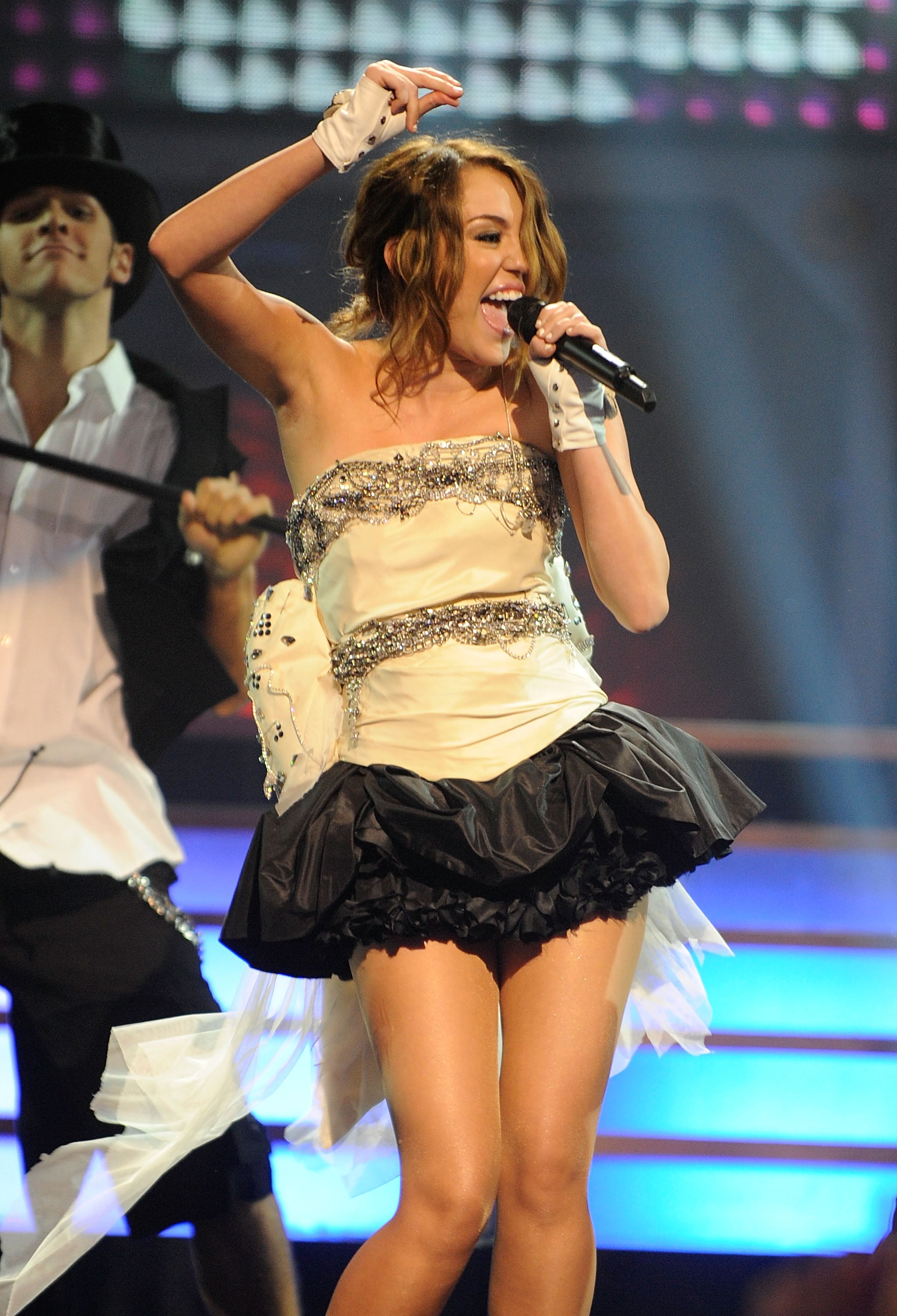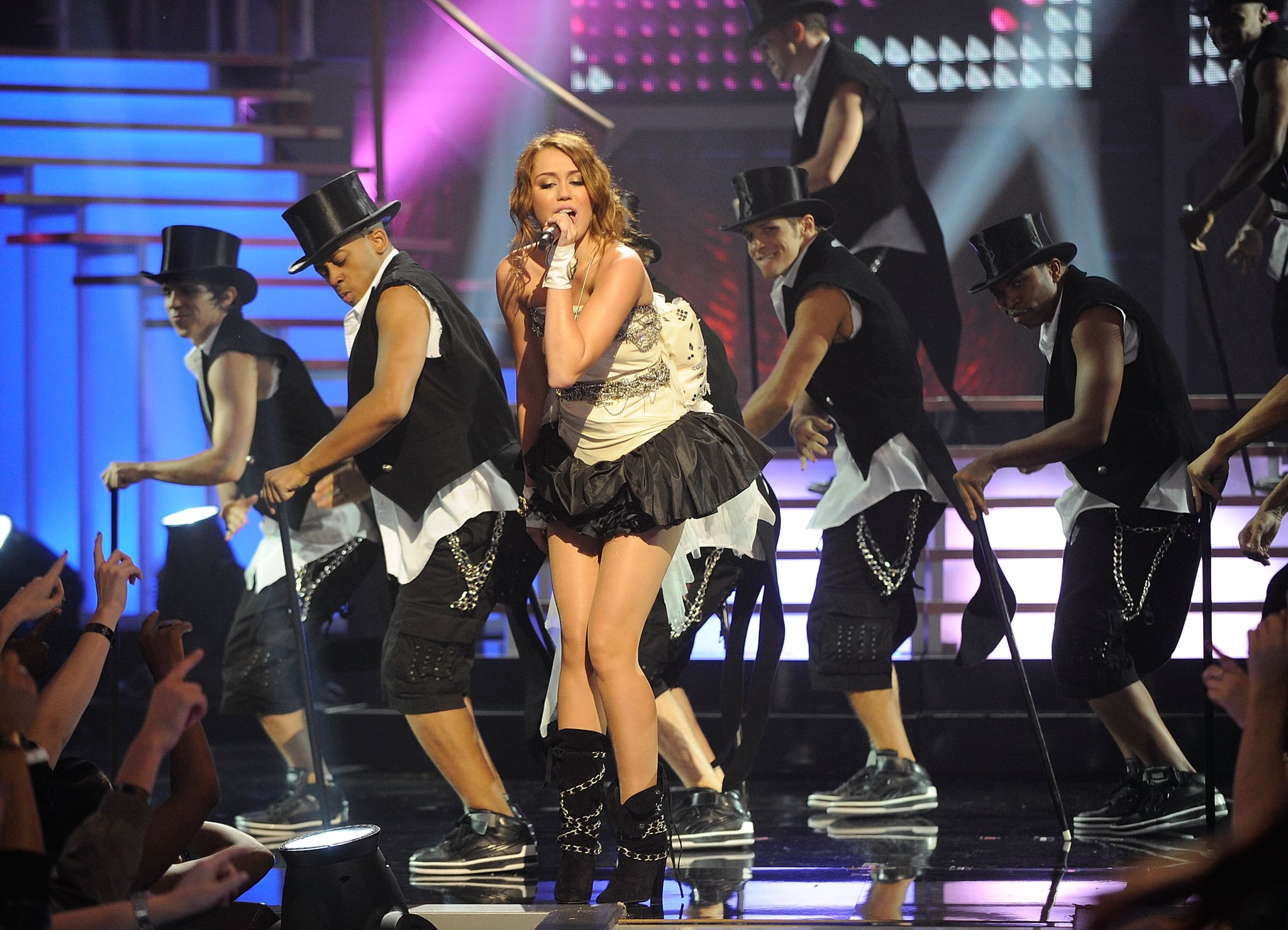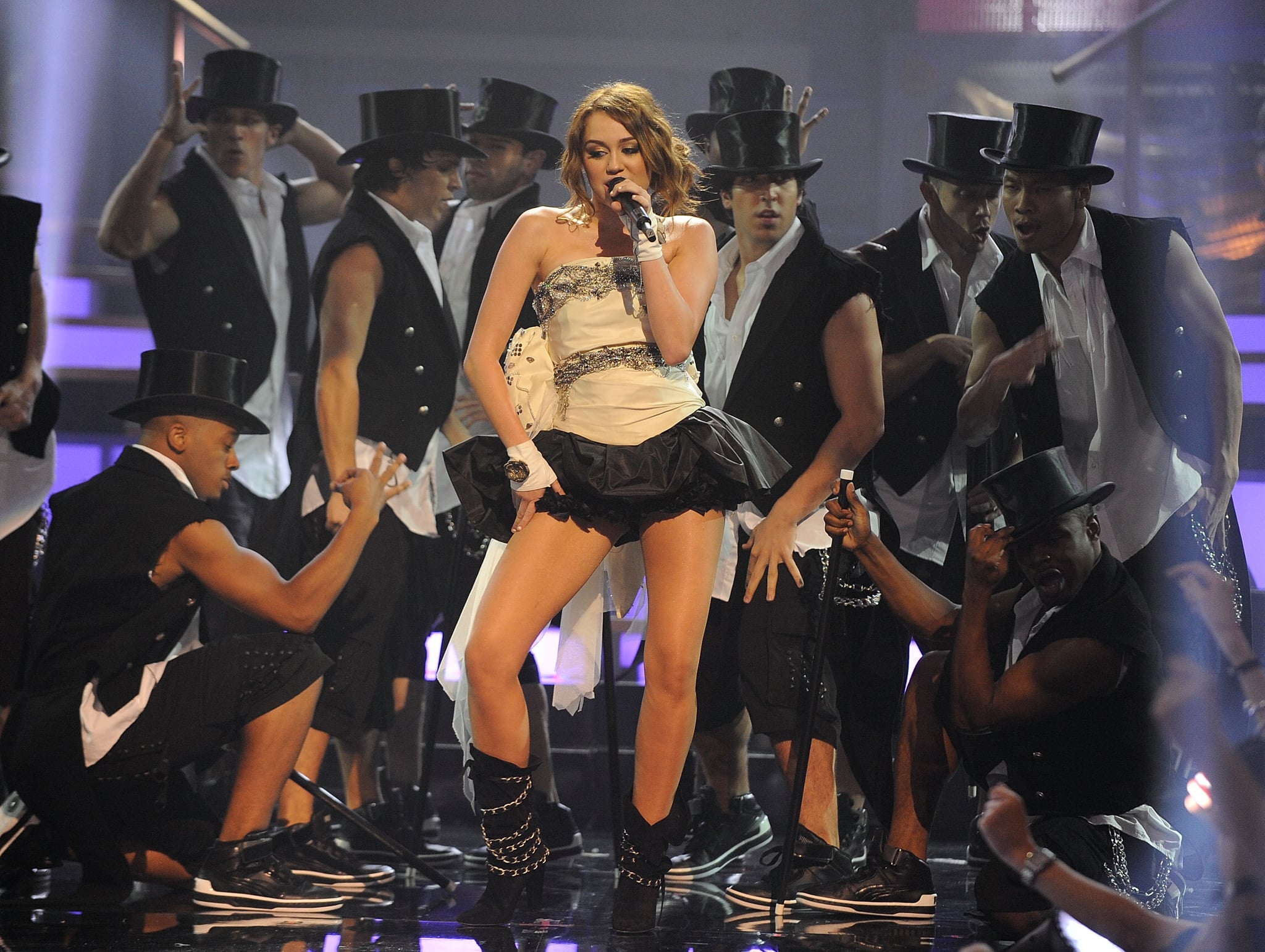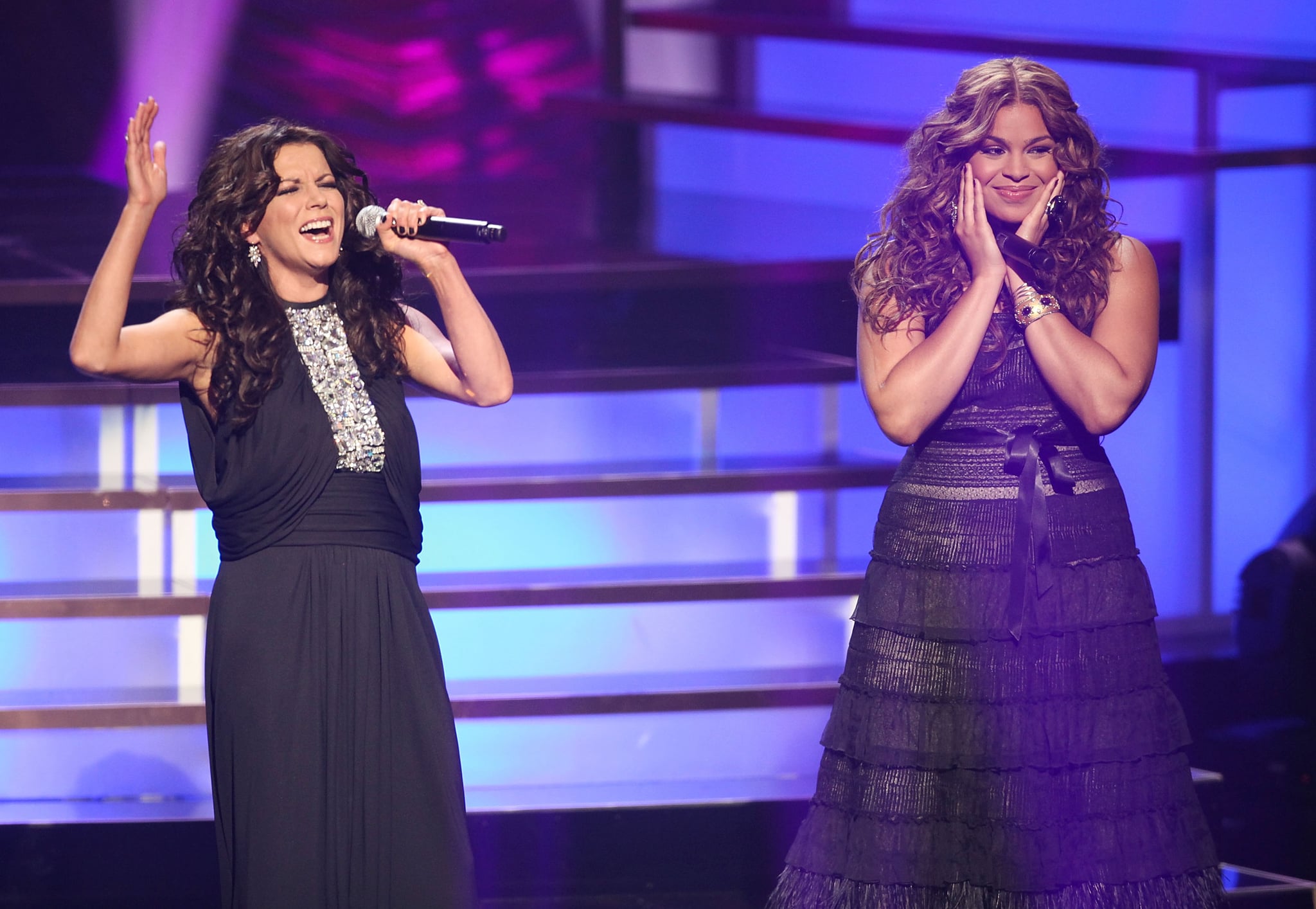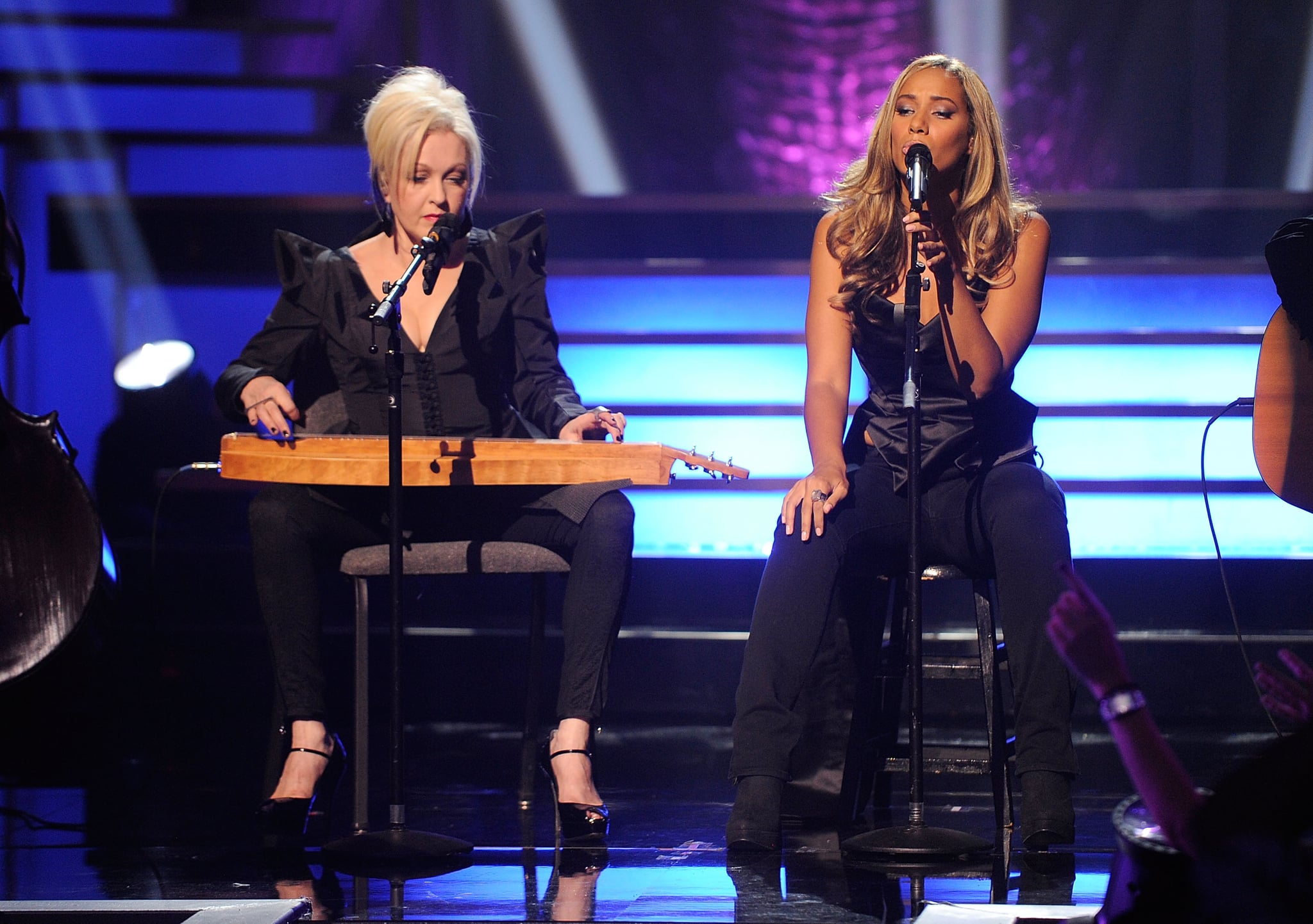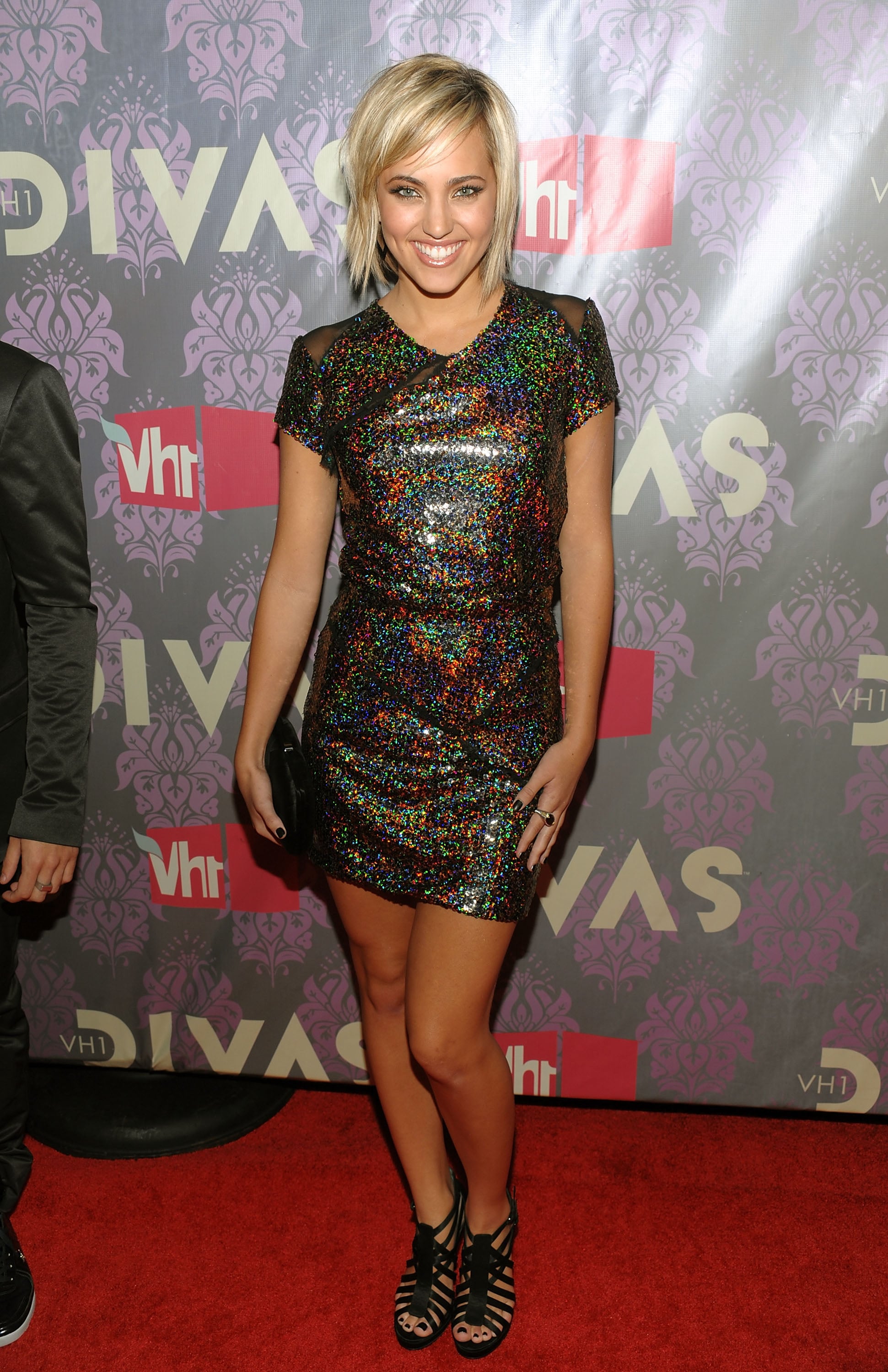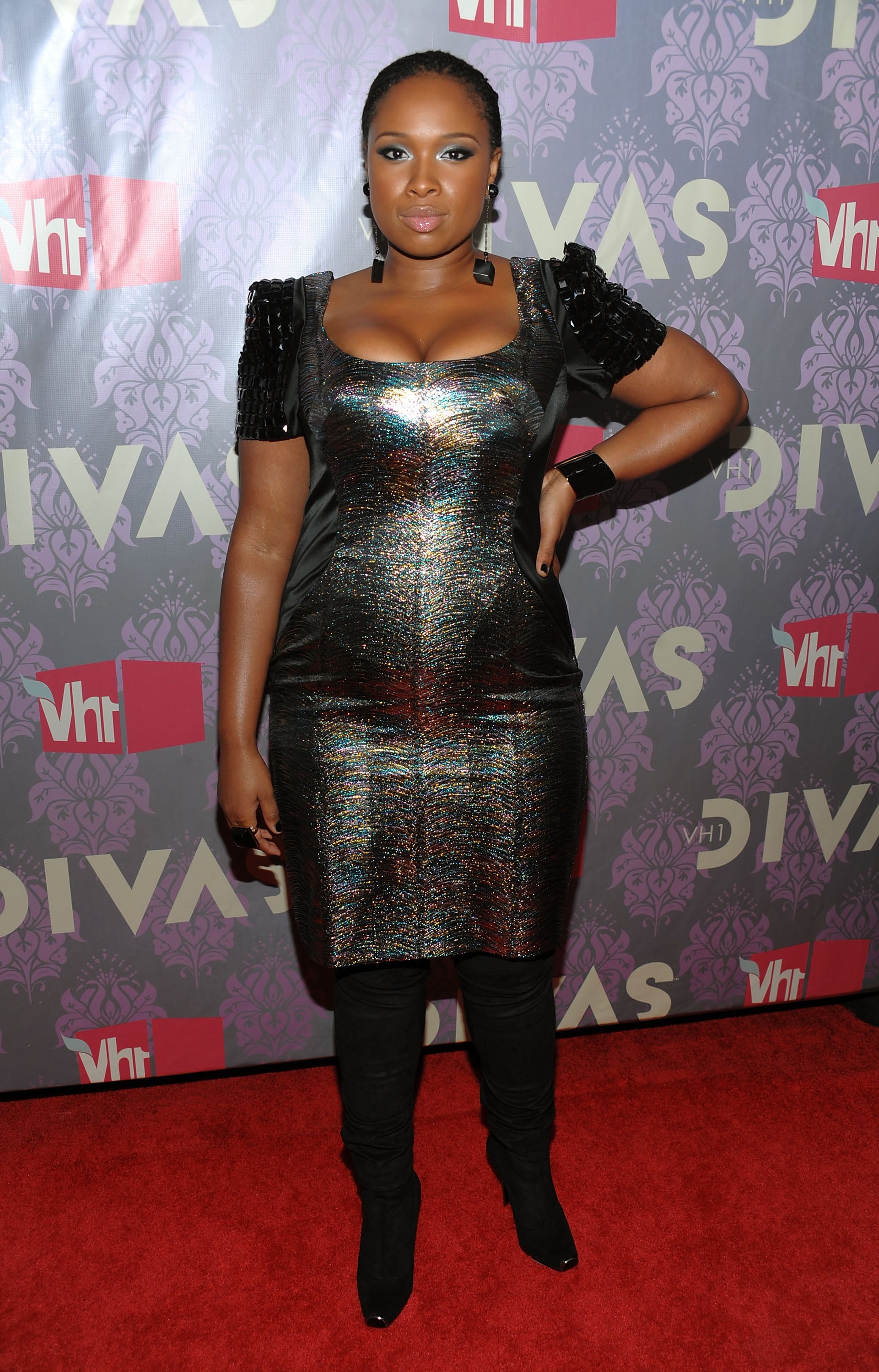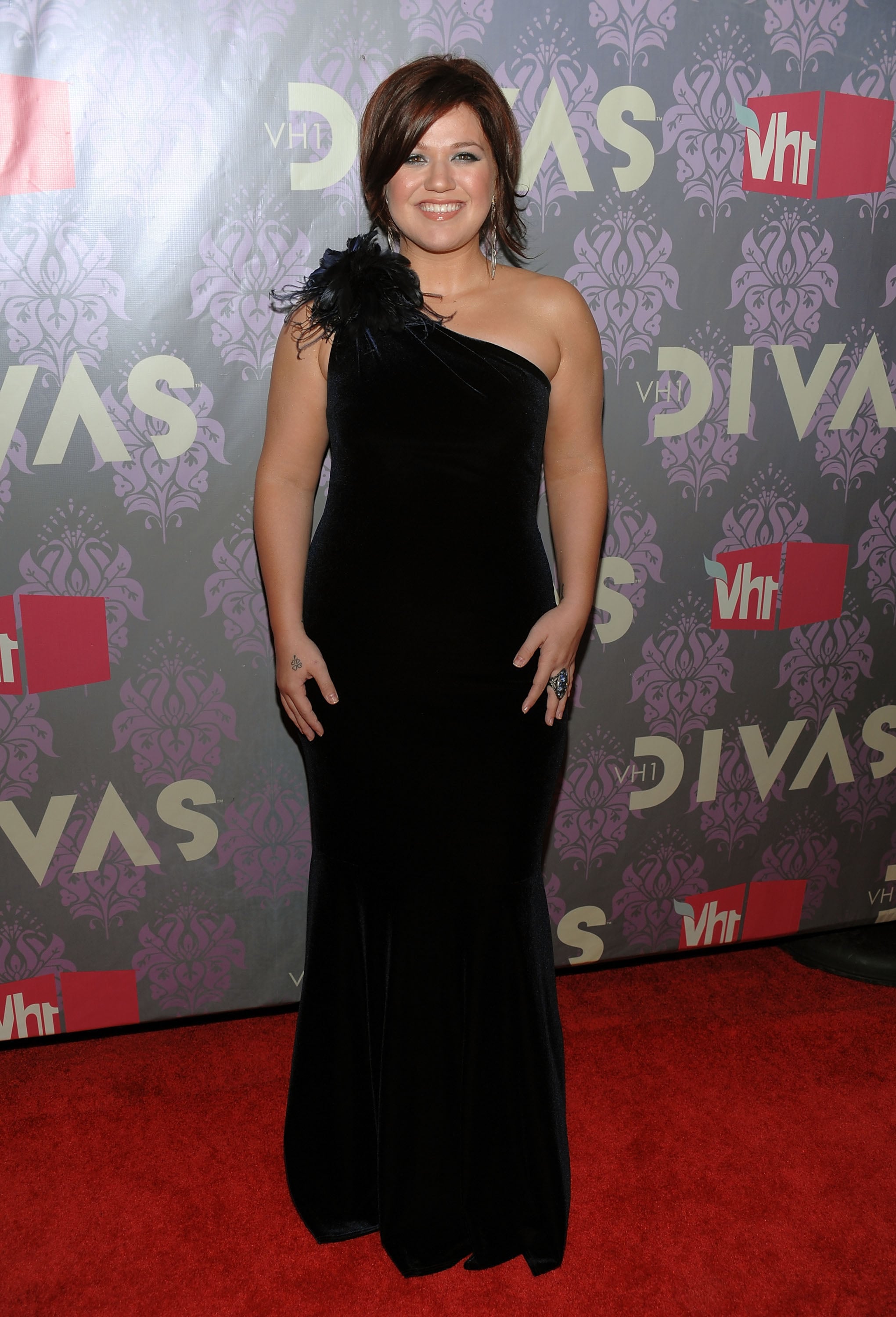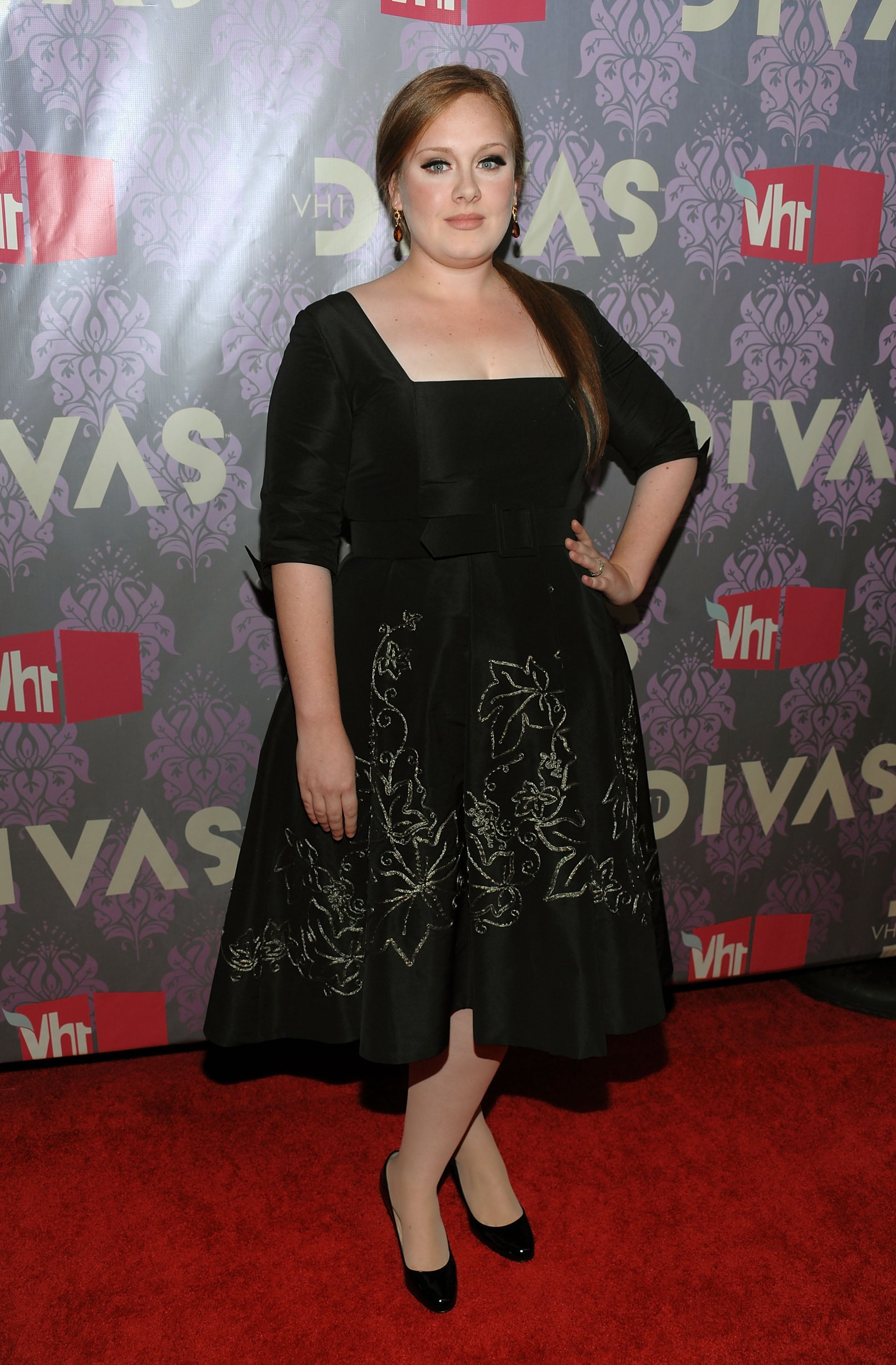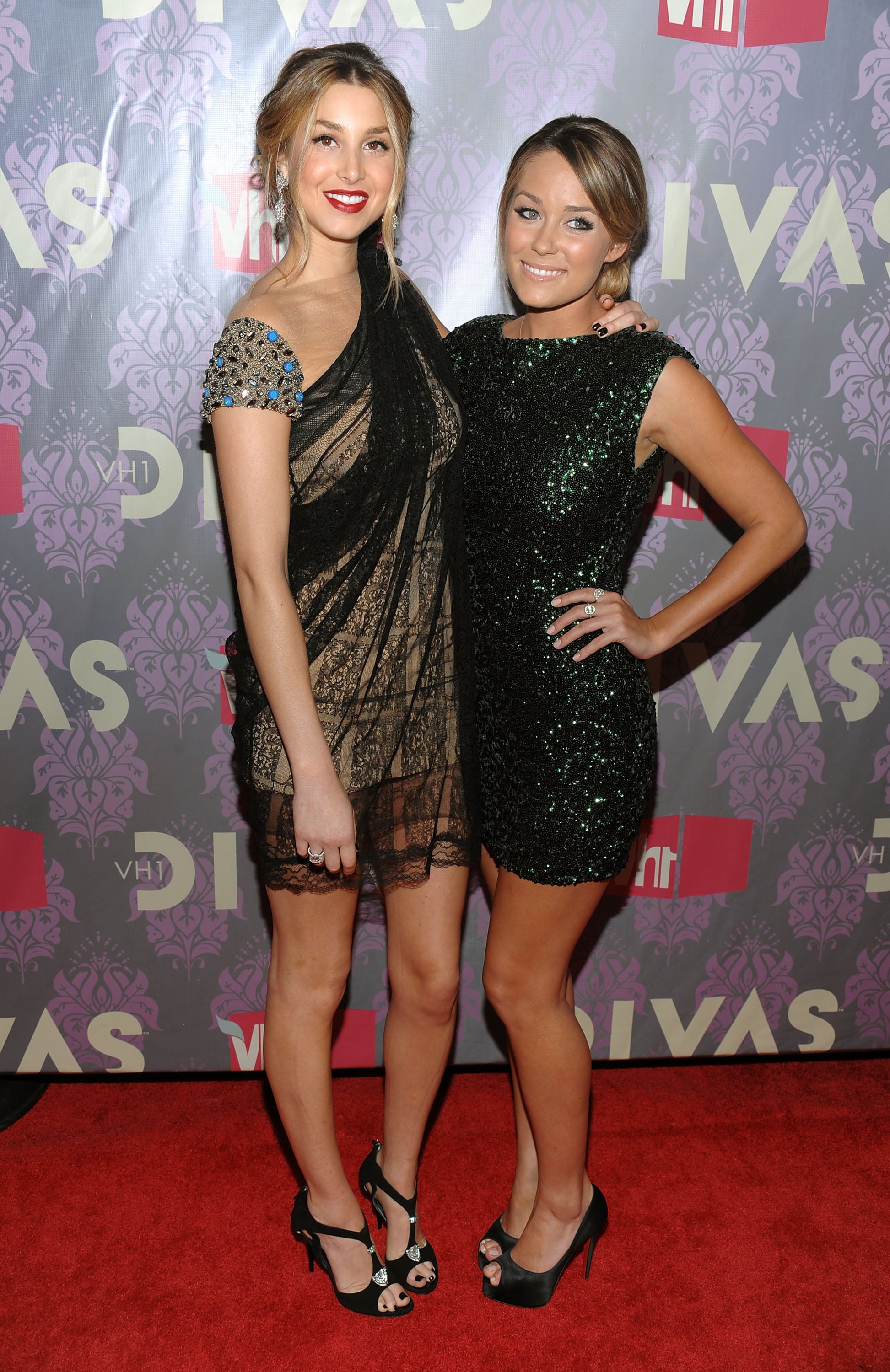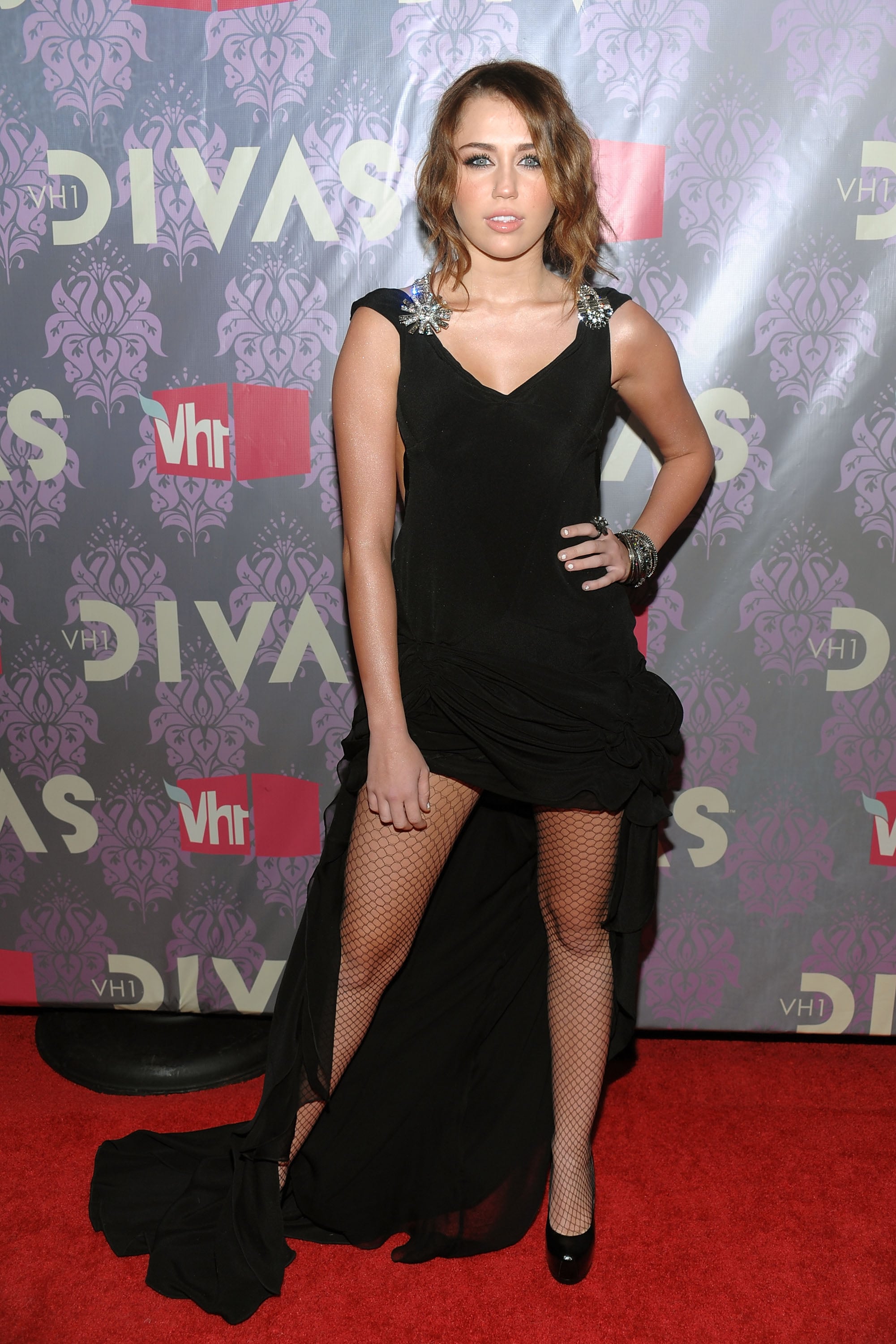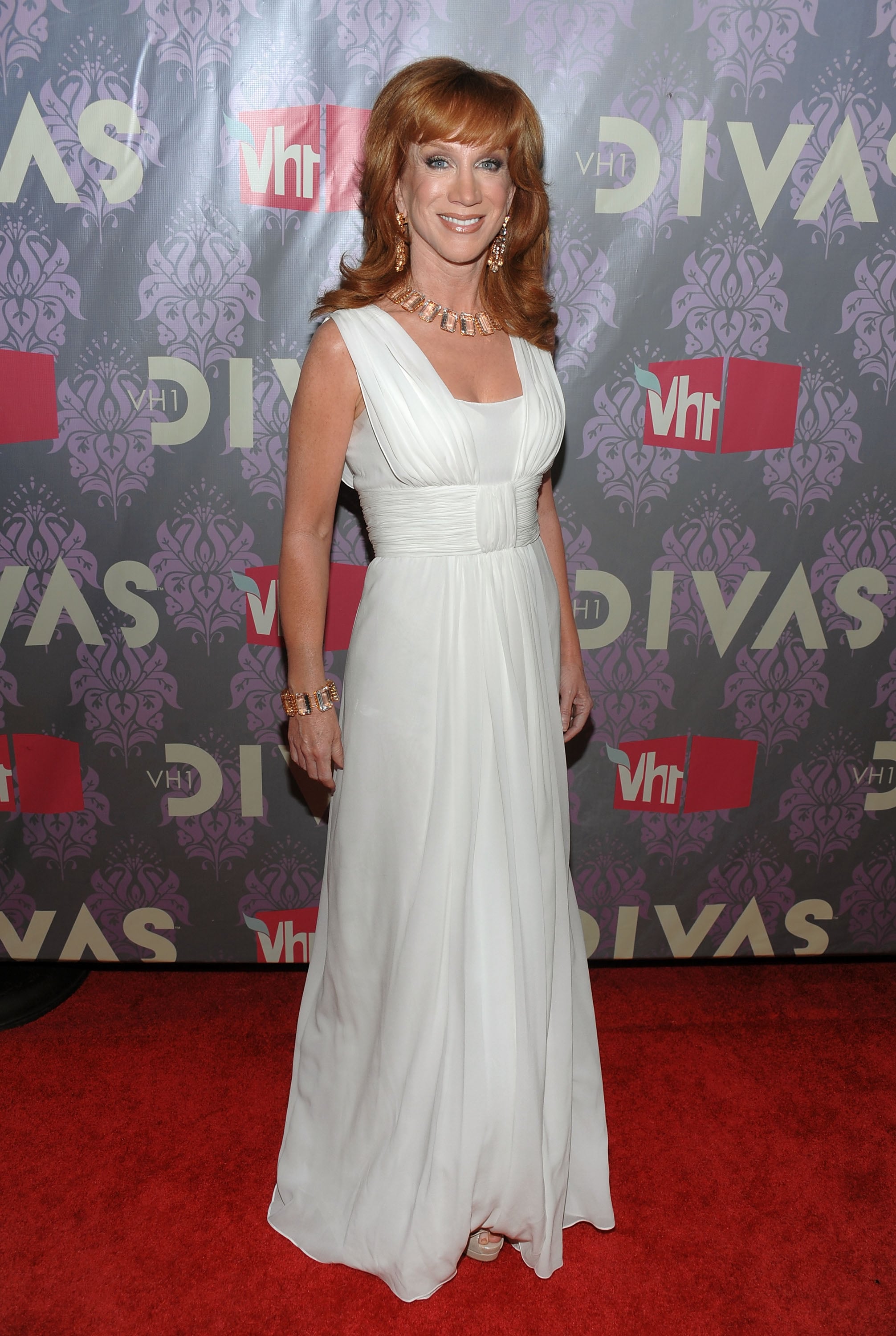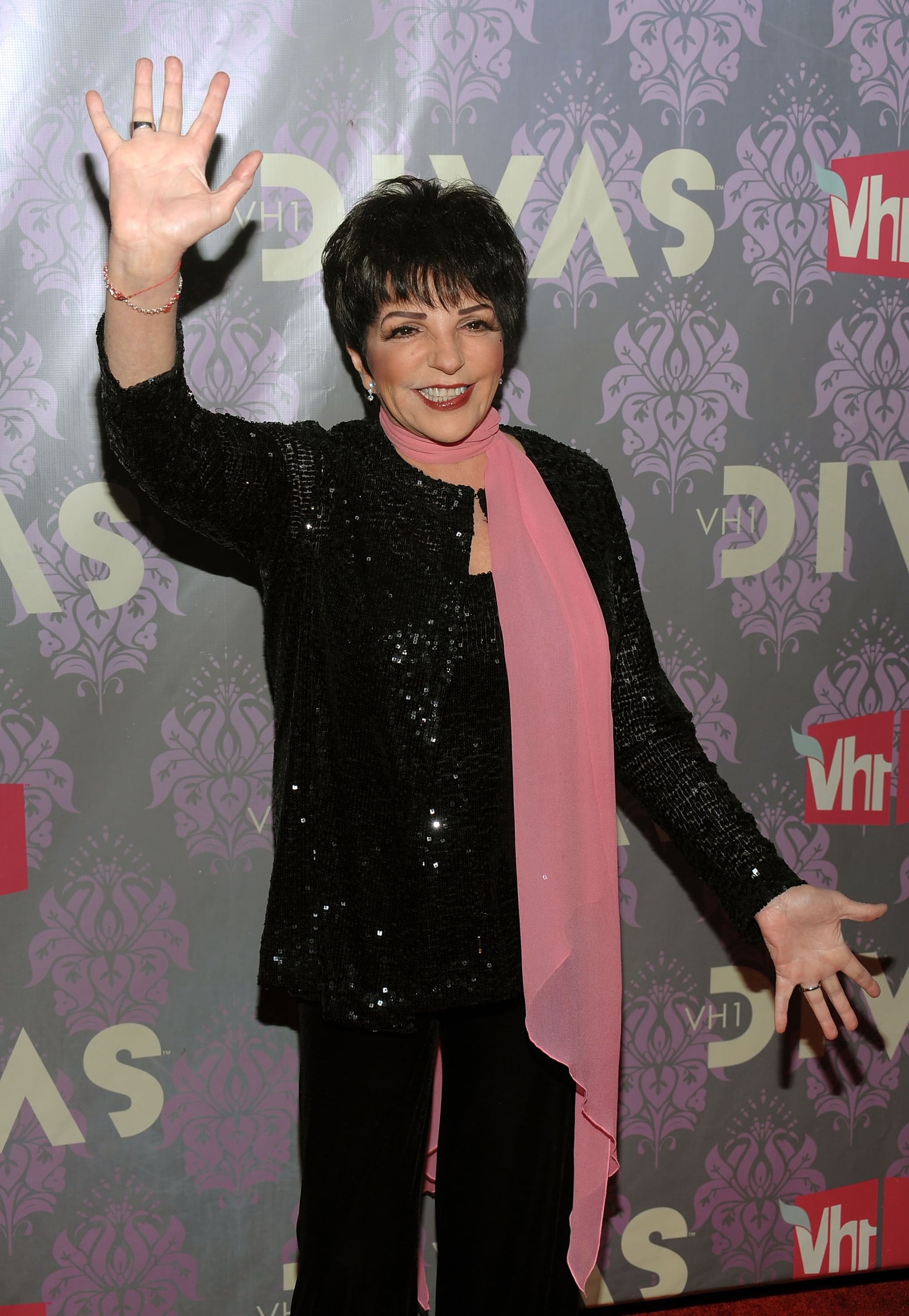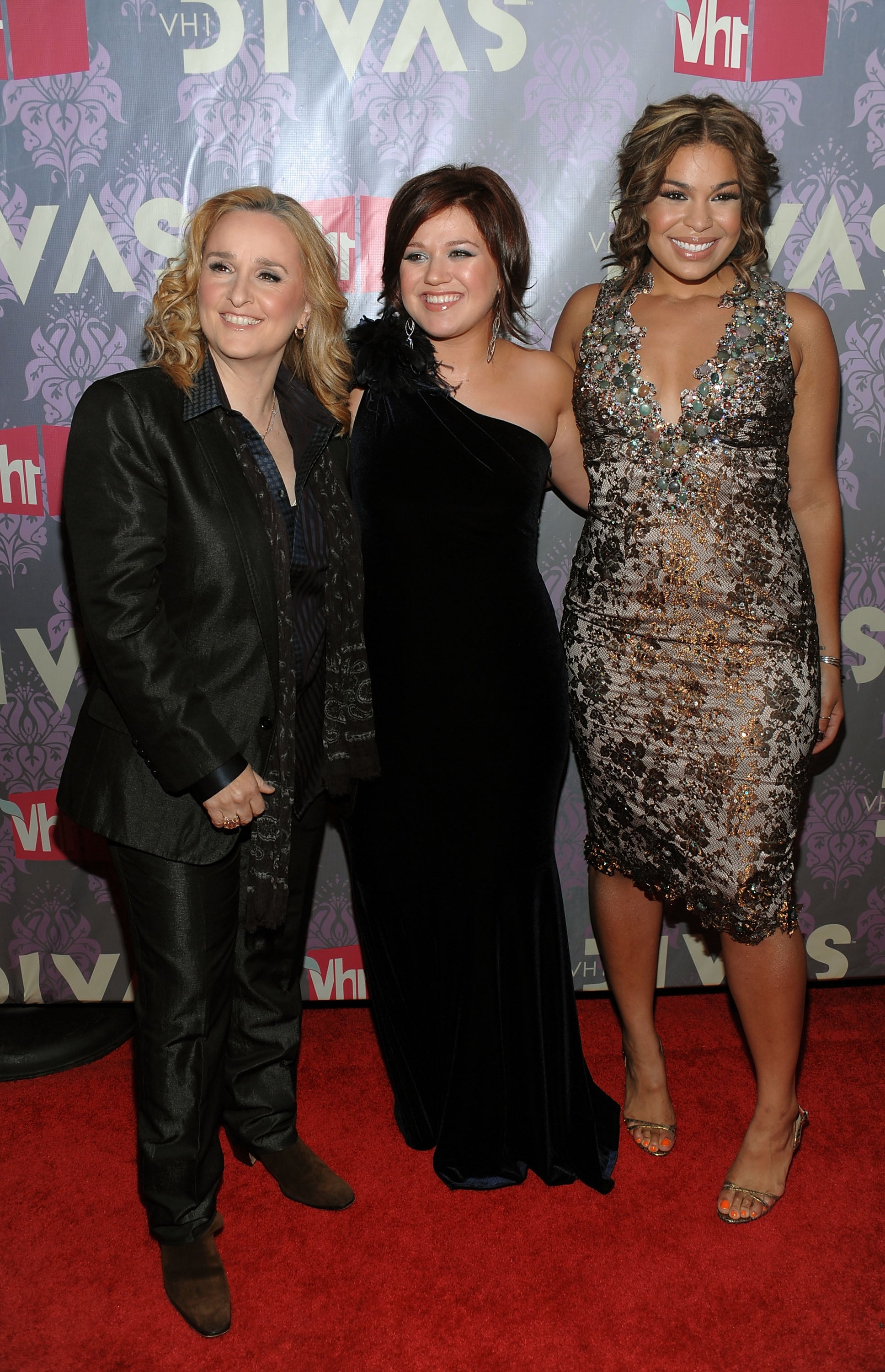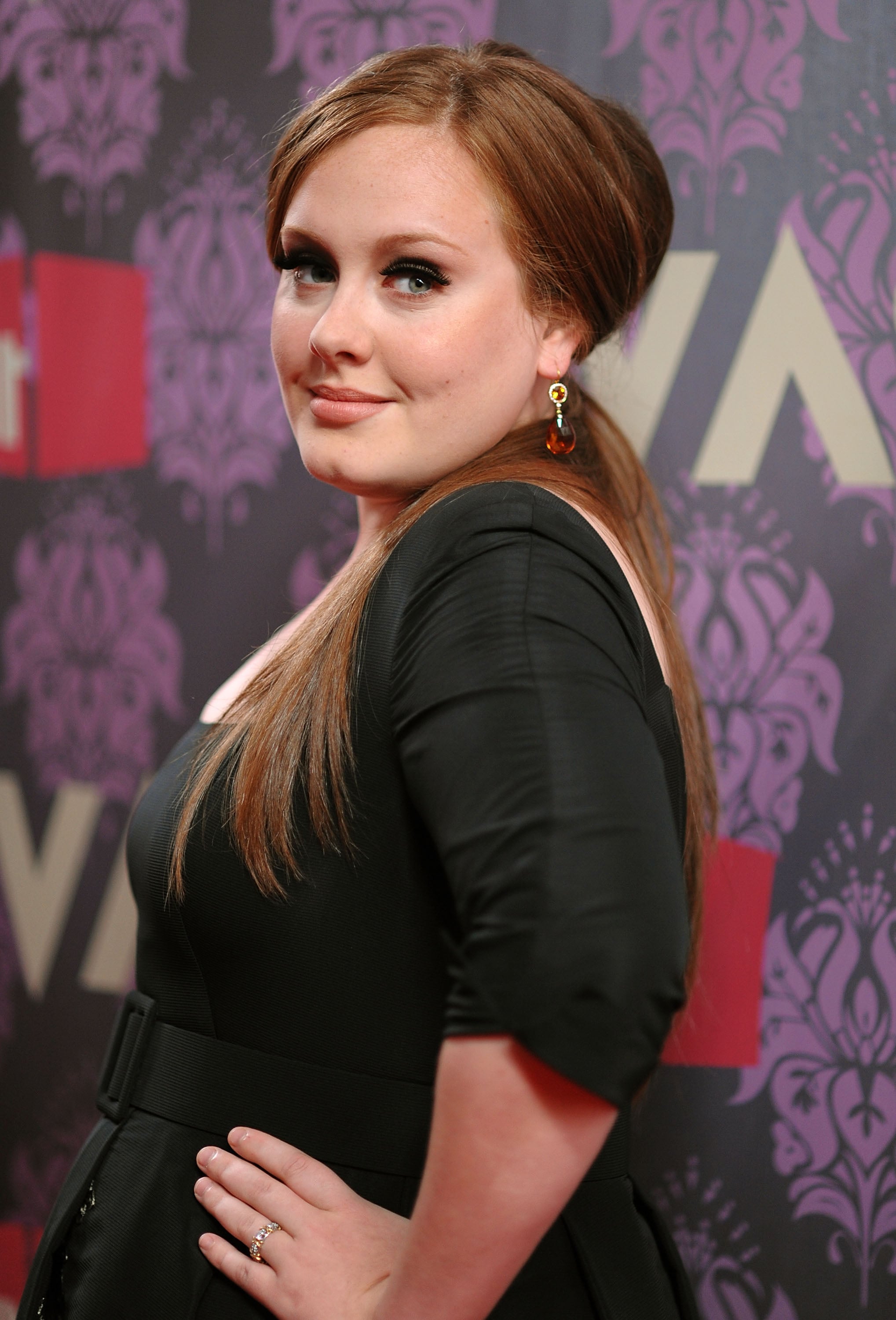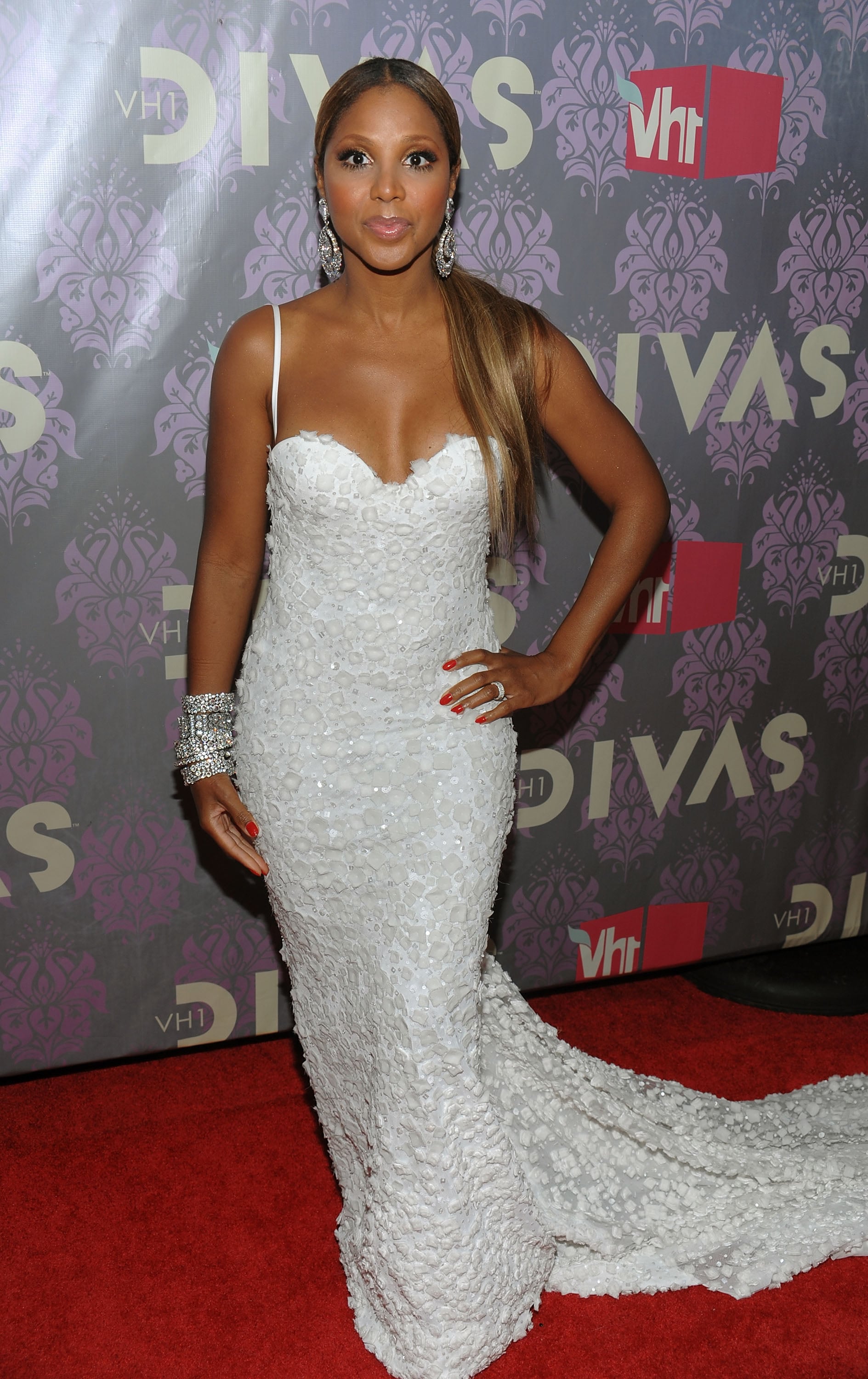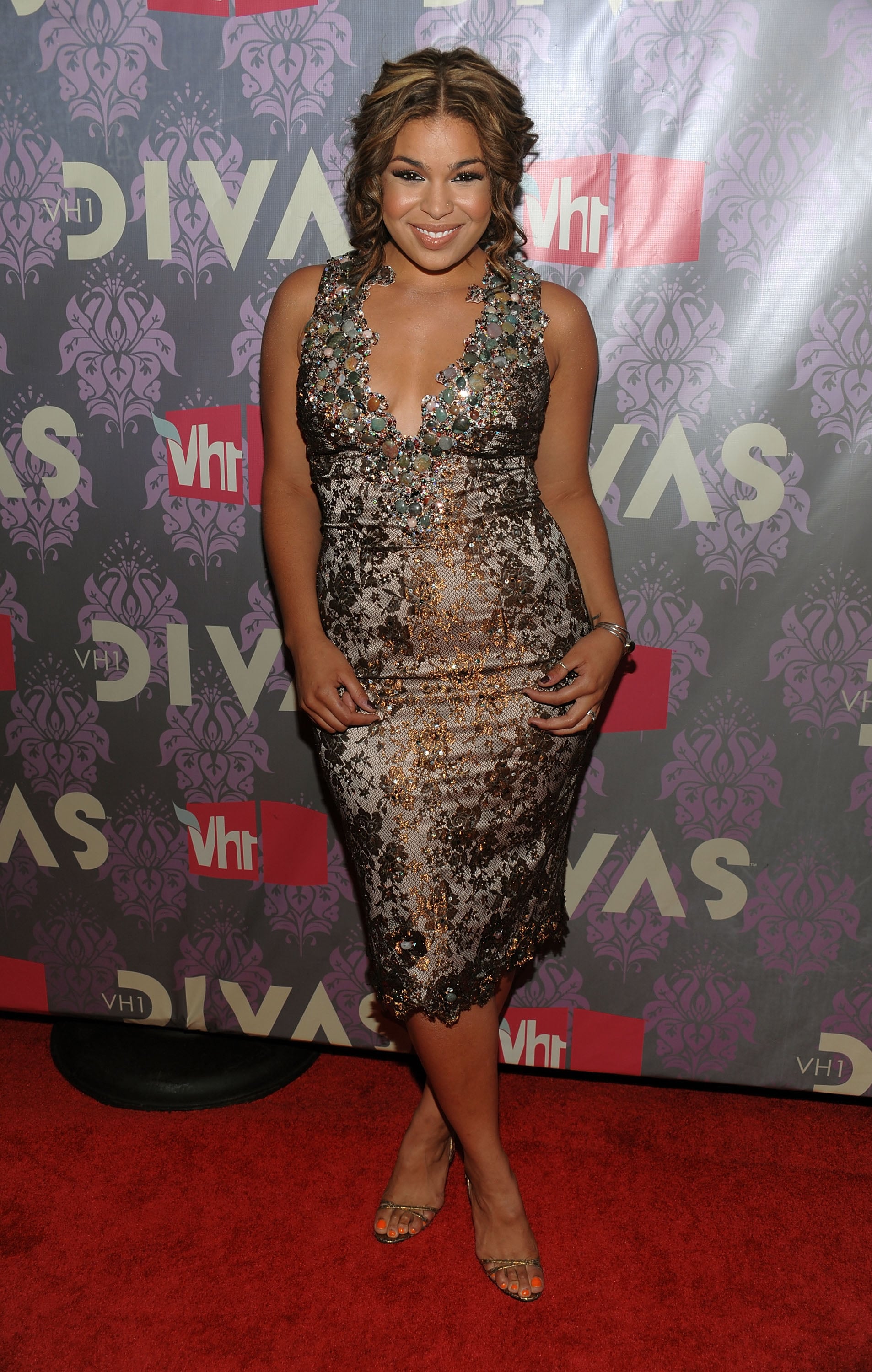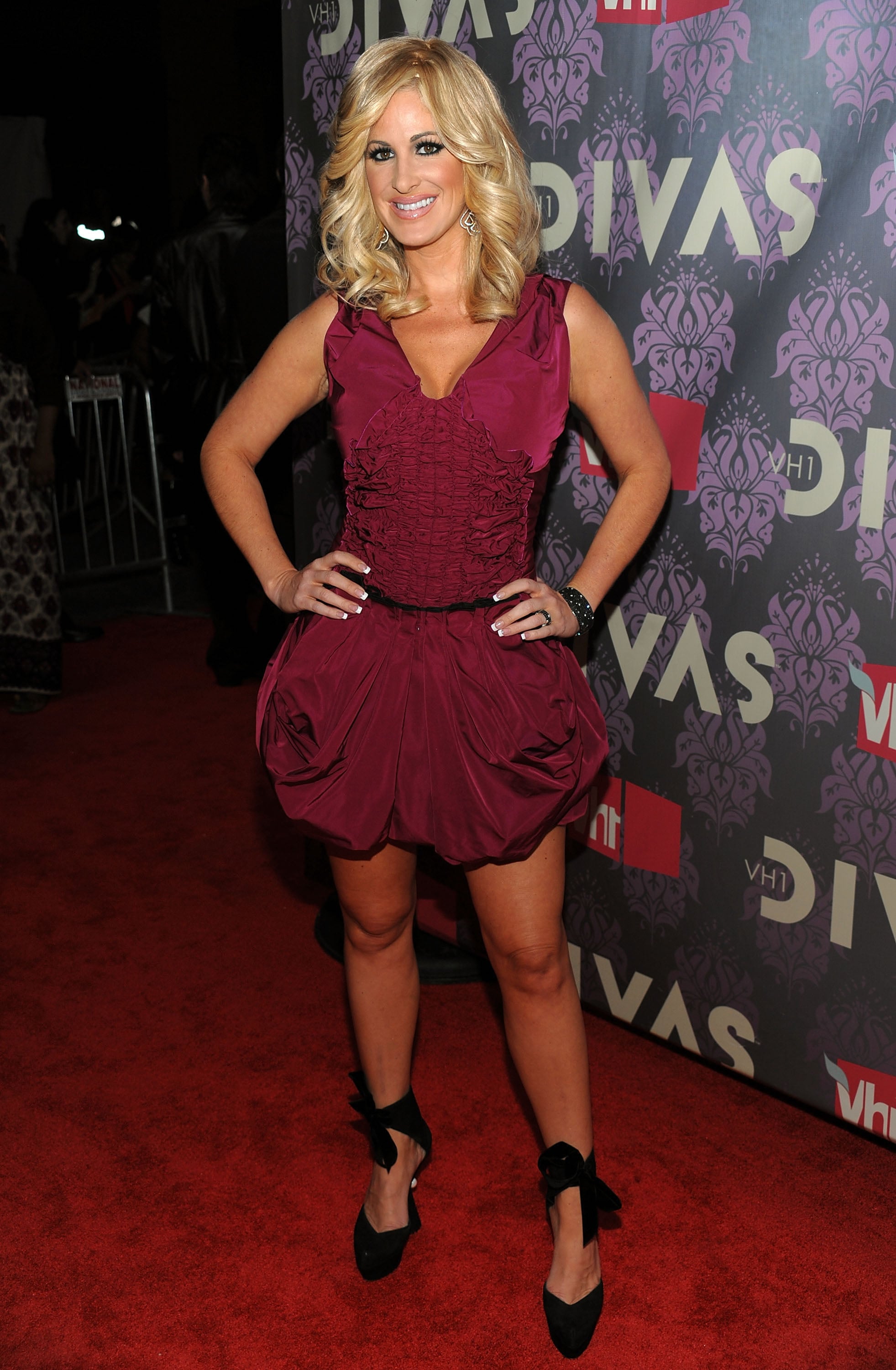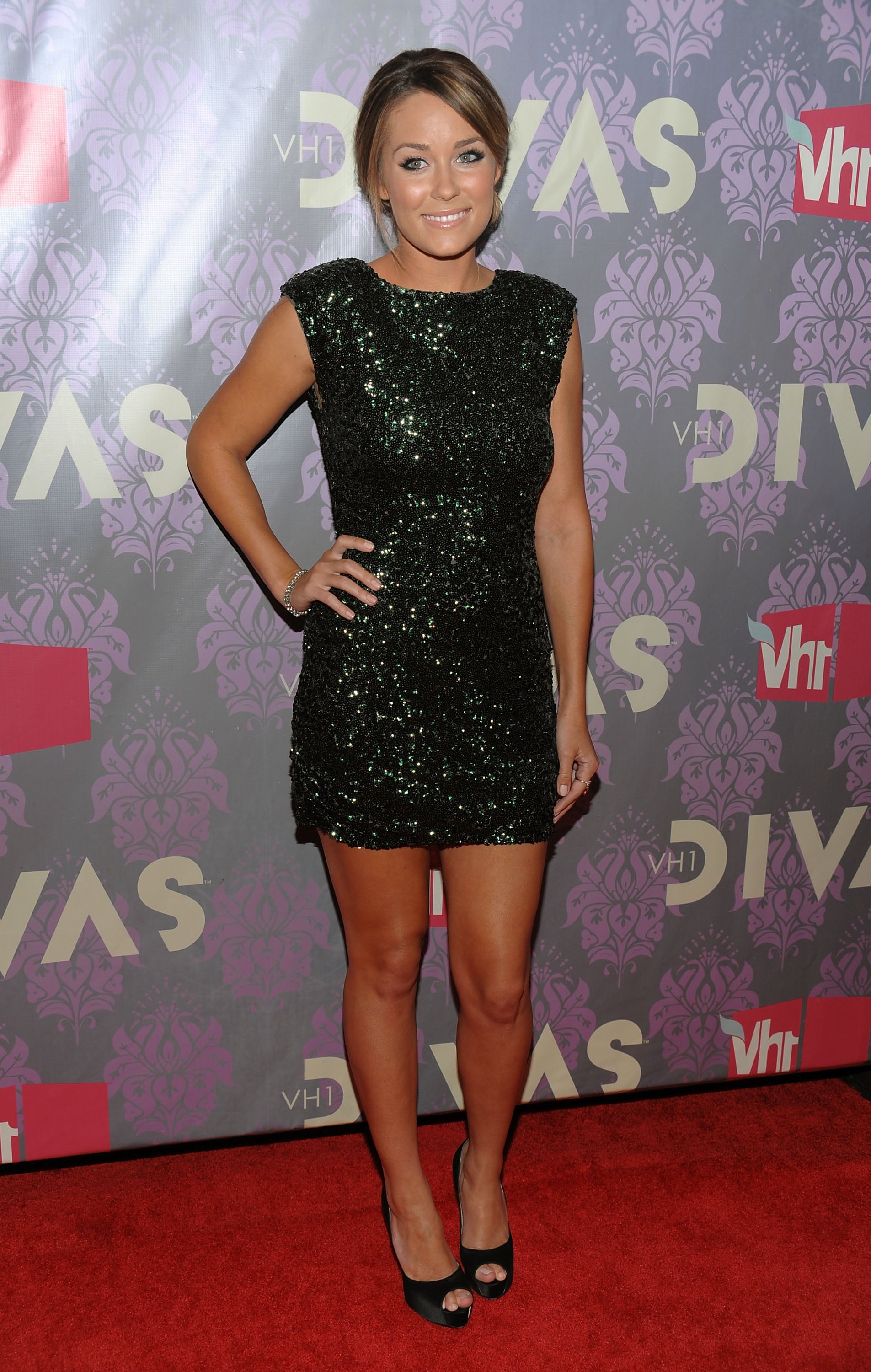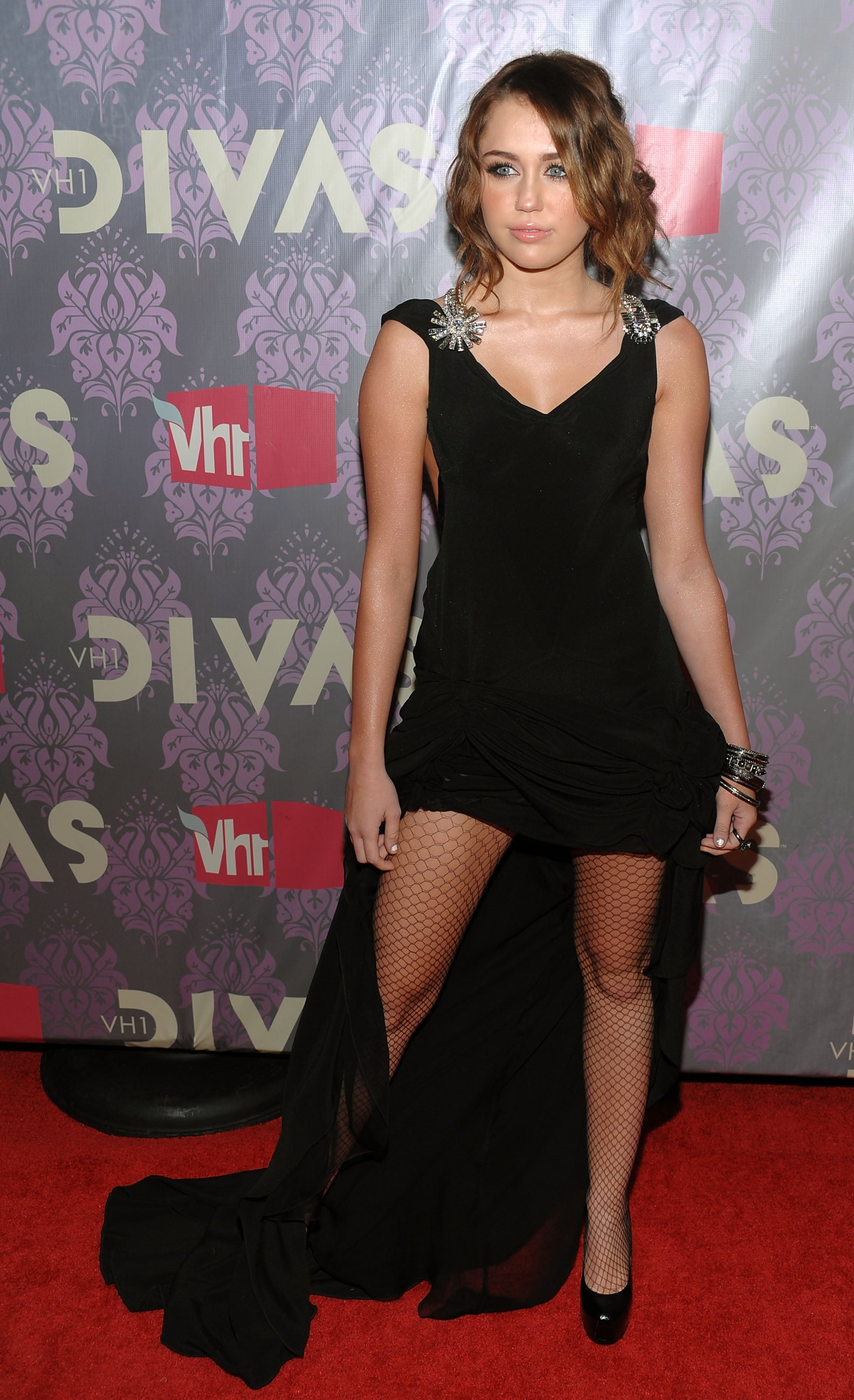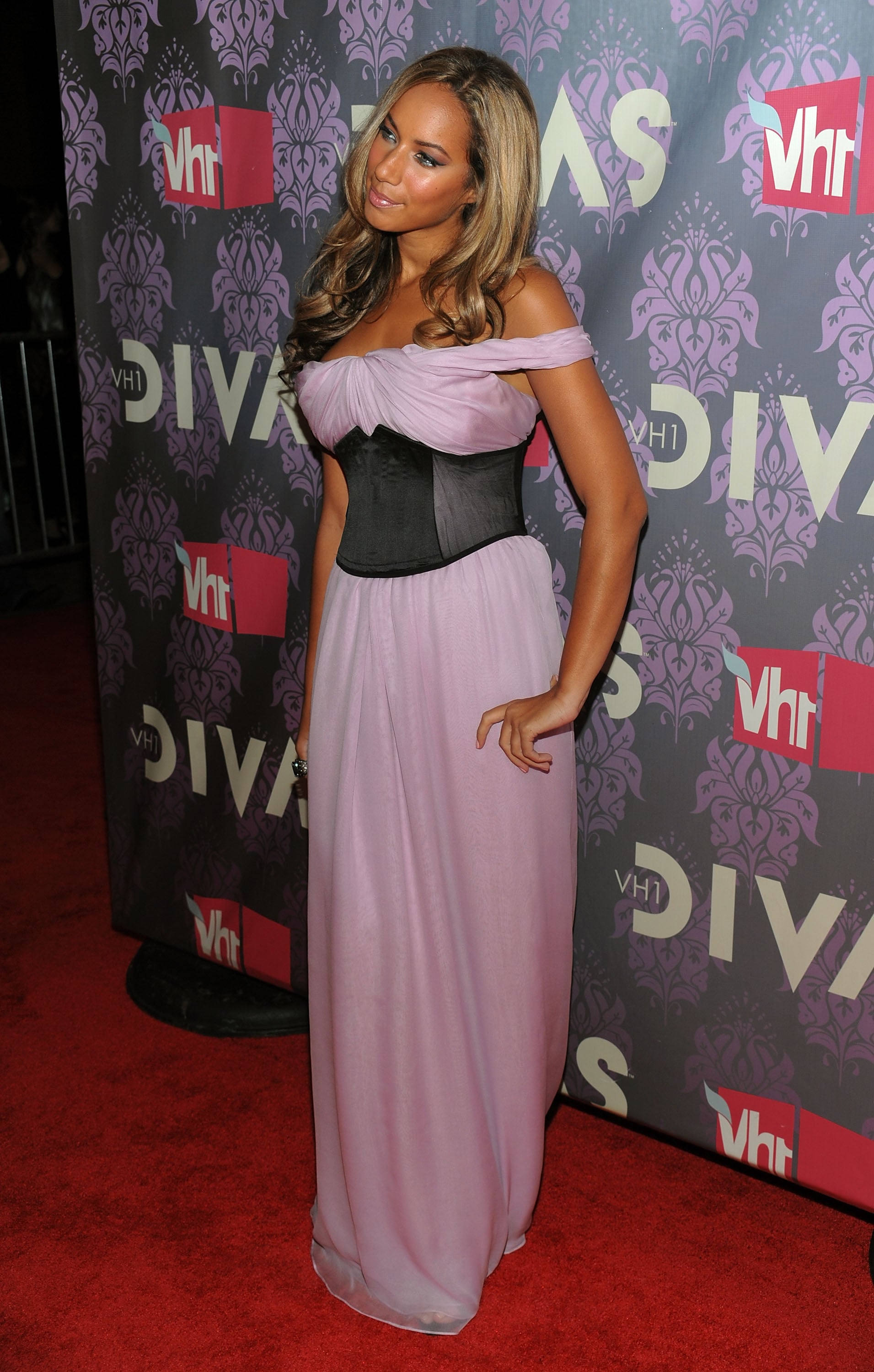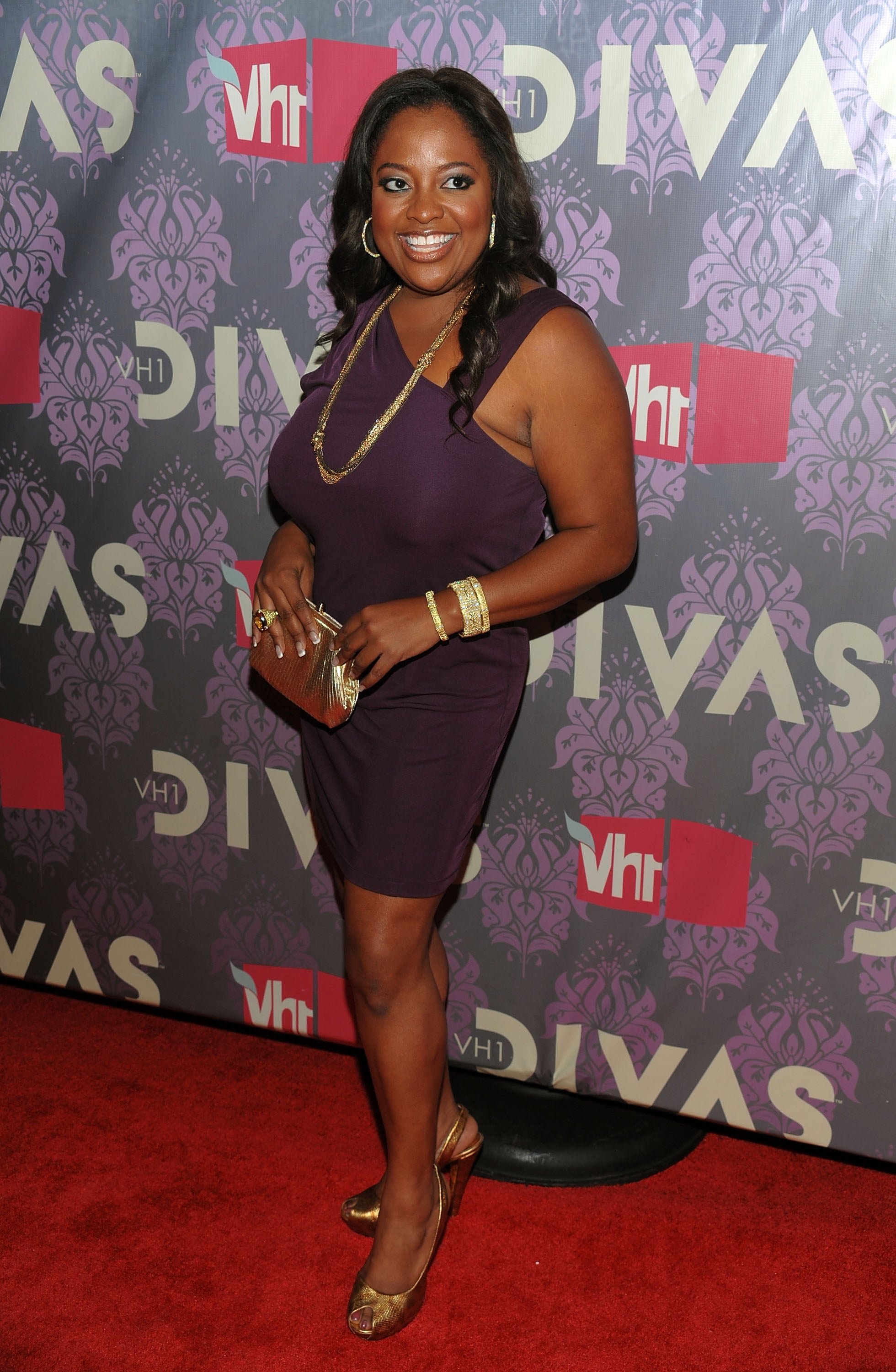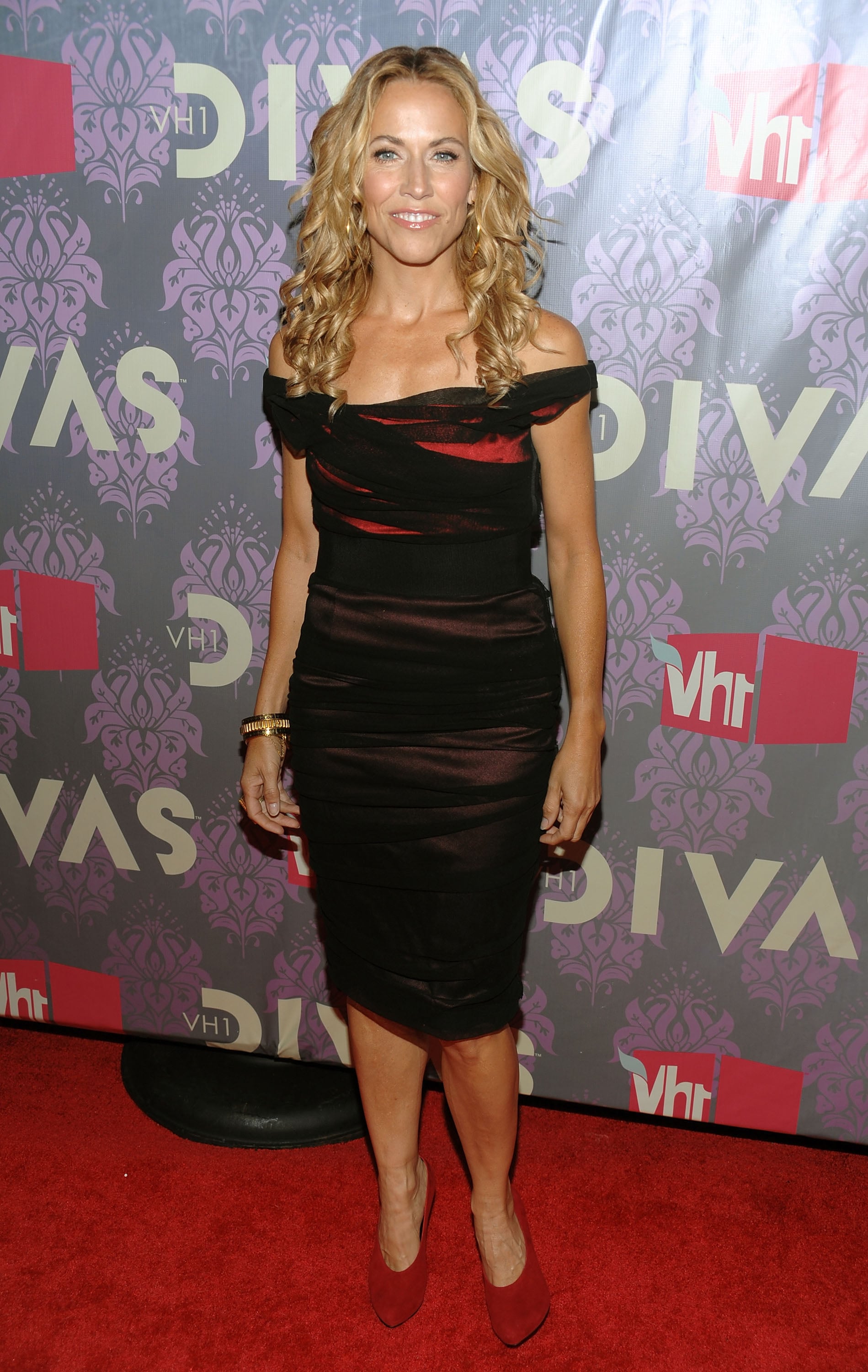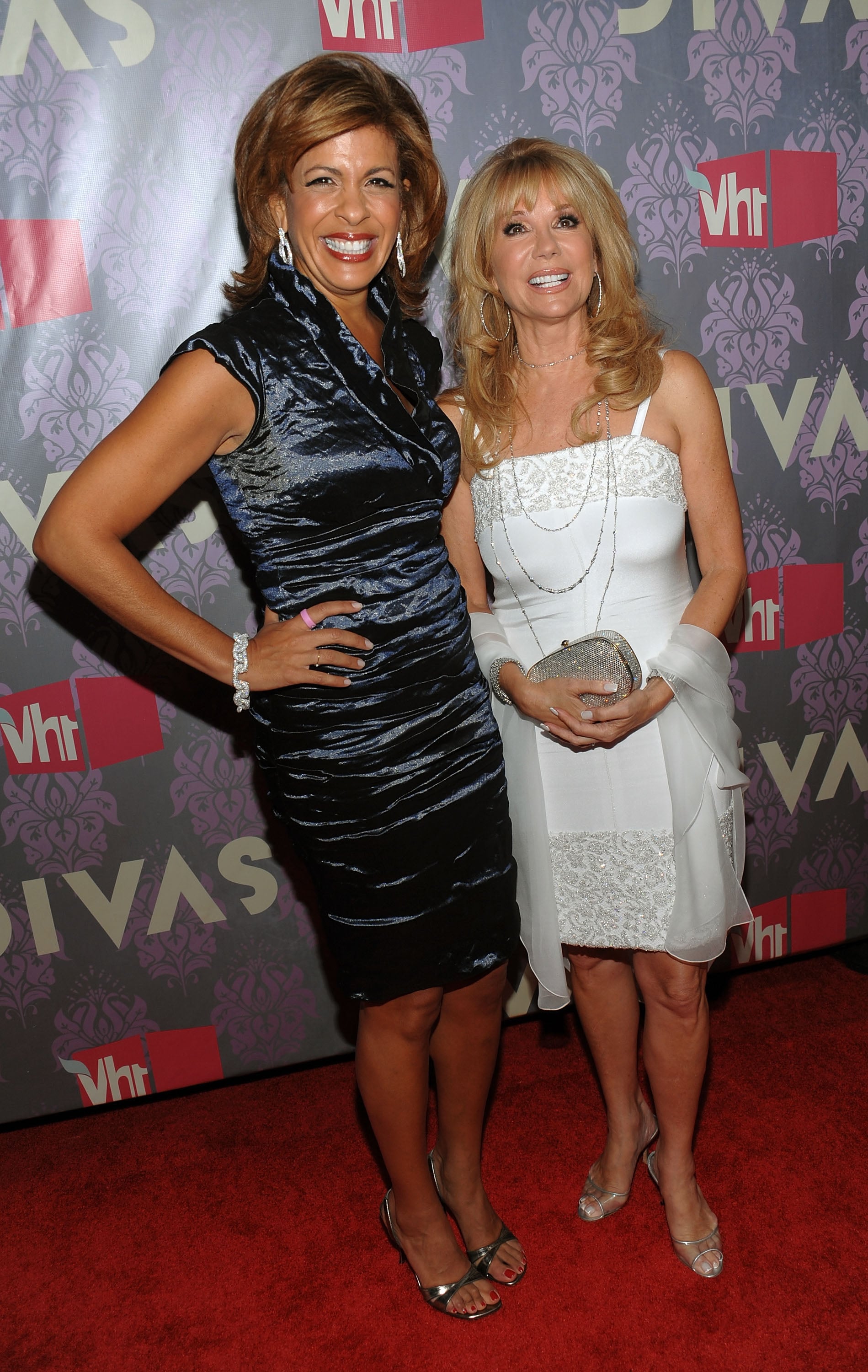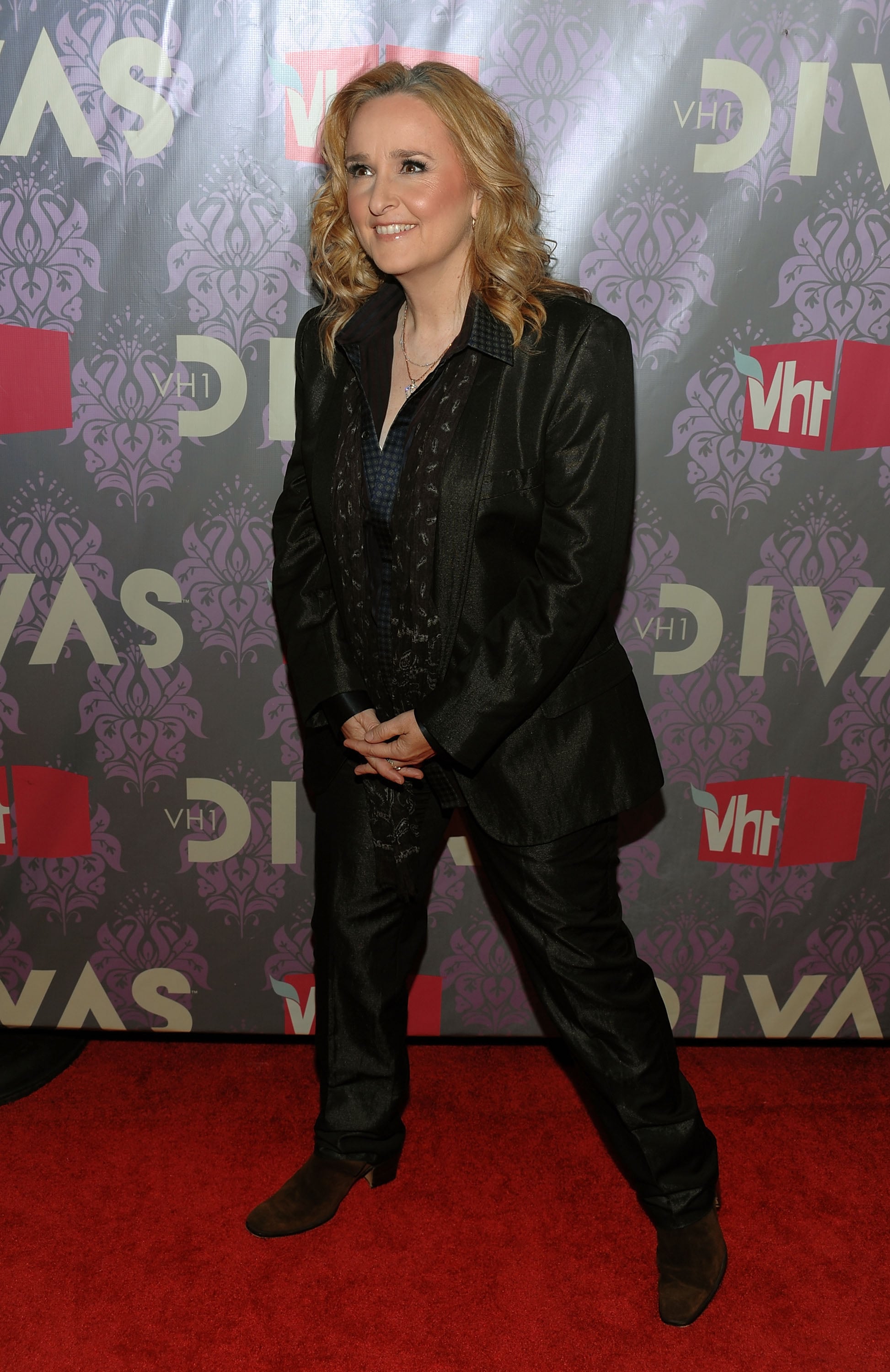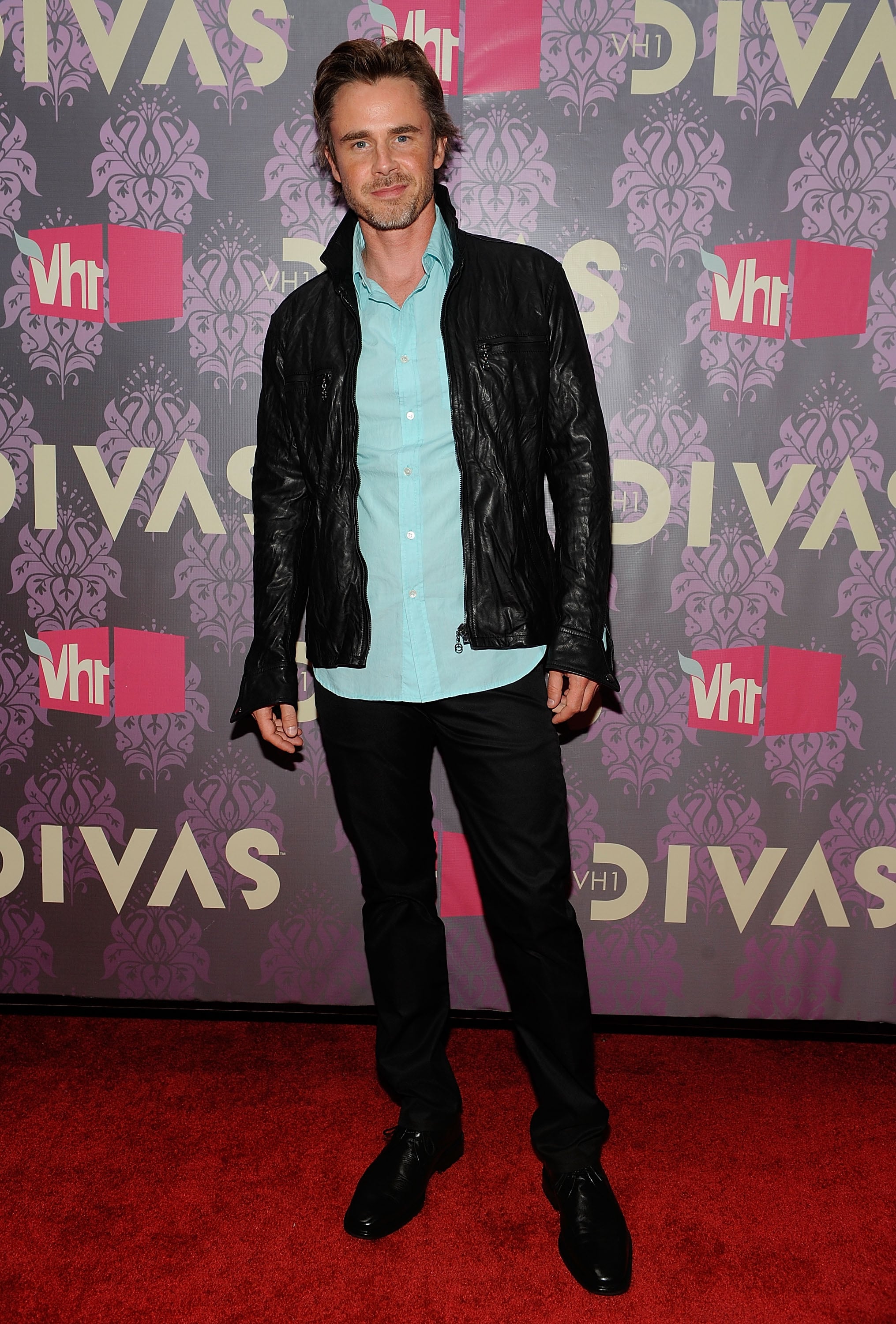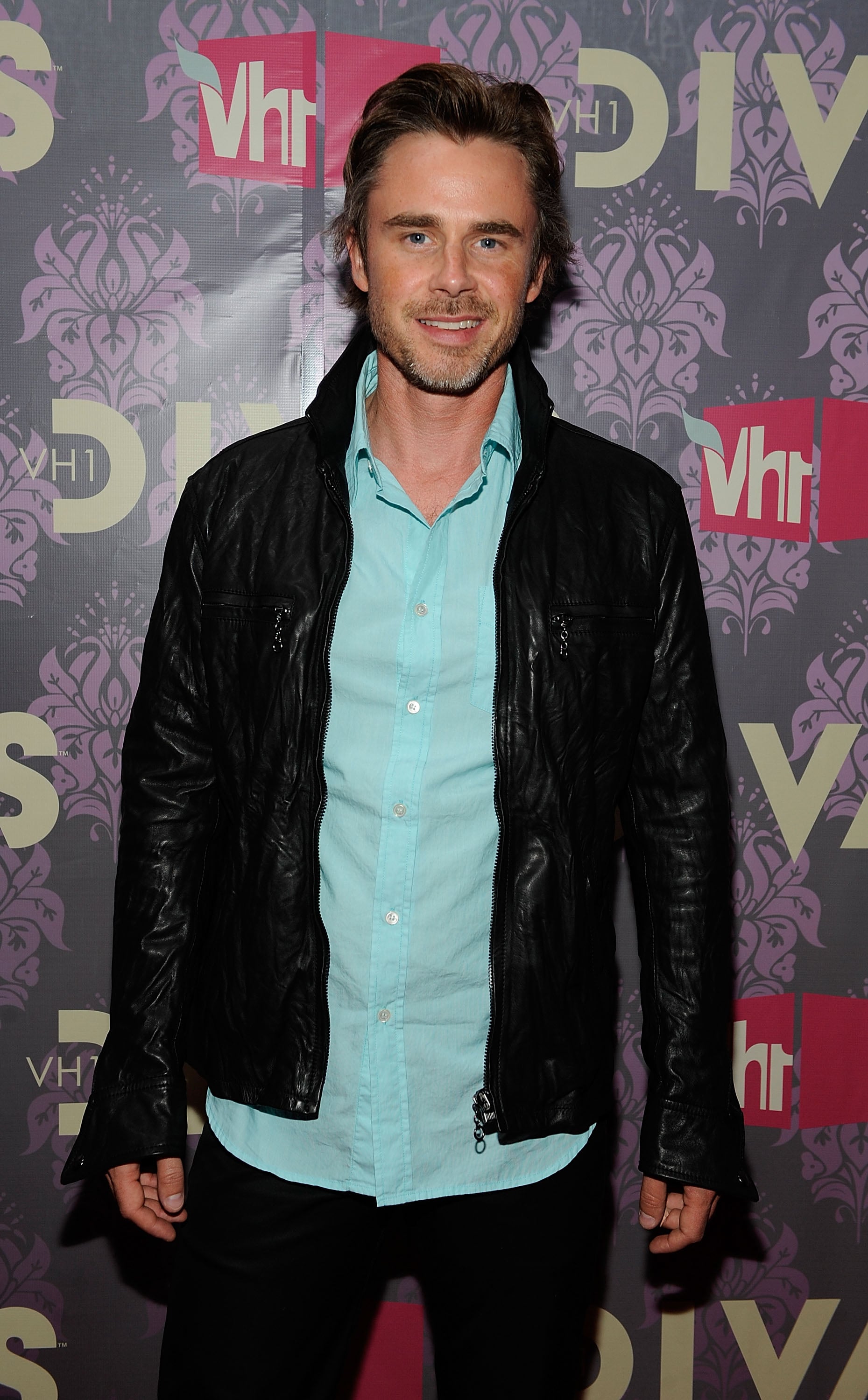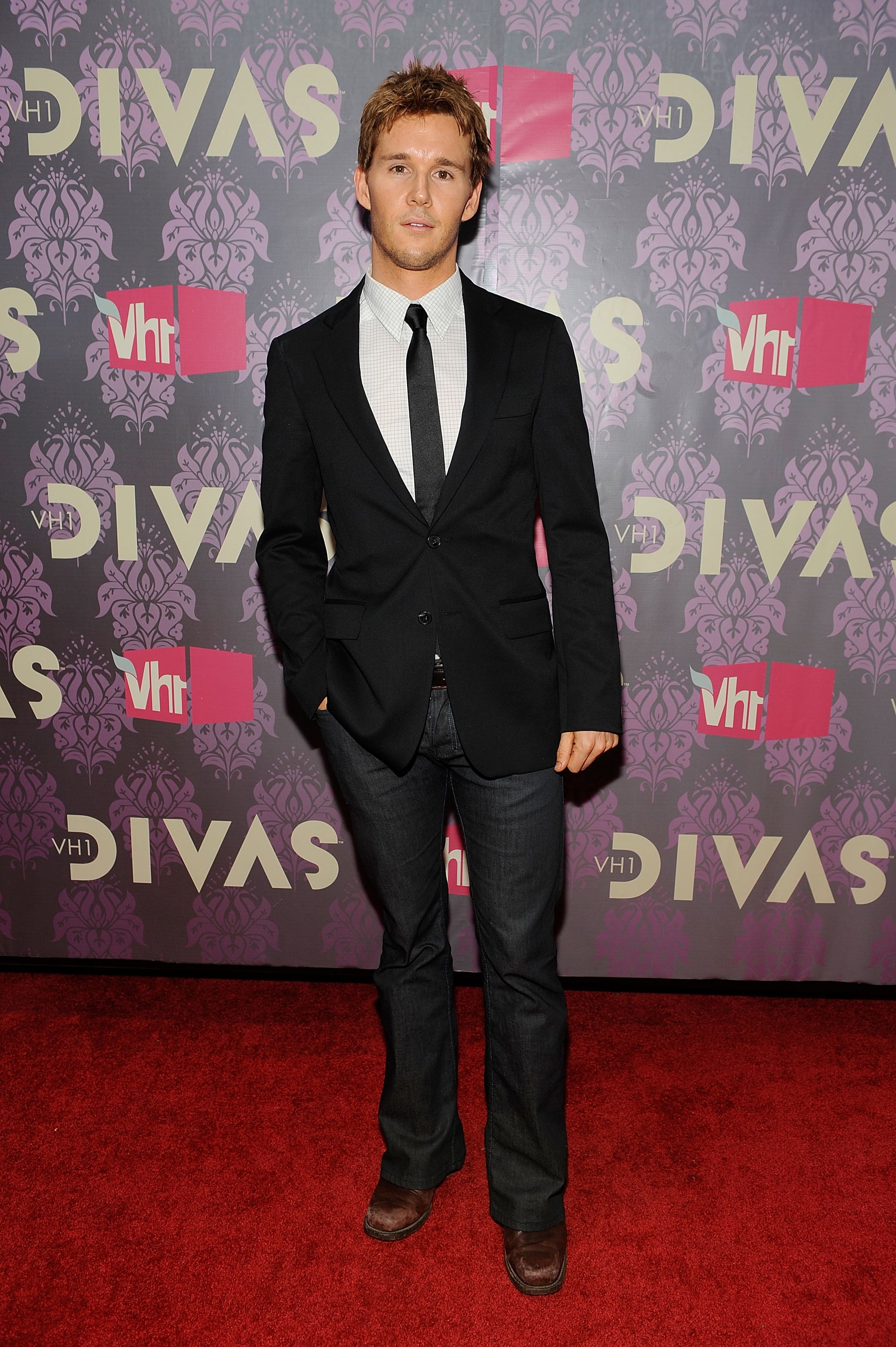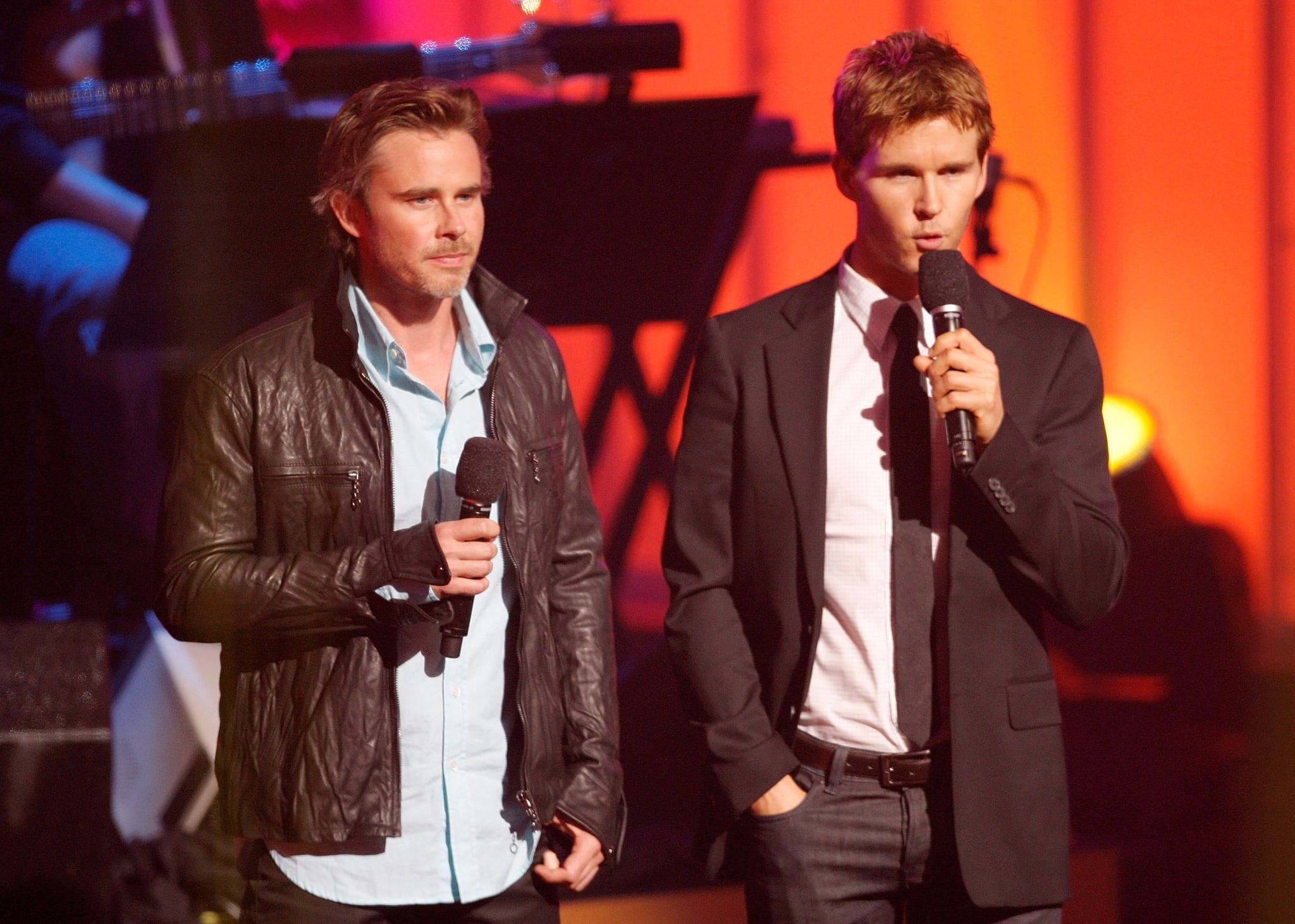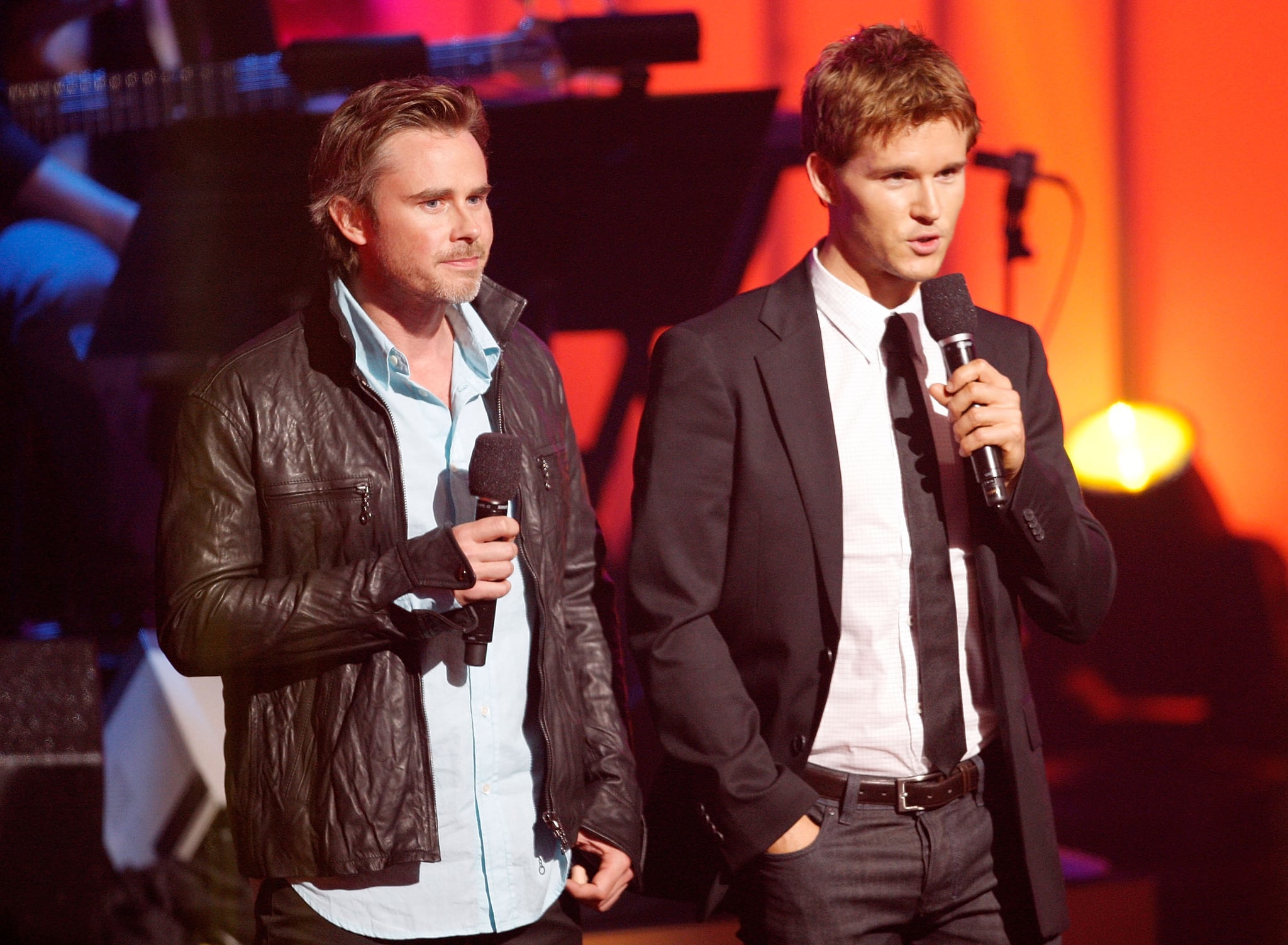 Images include: Cyndi Lauper, Leona Lewis, Miley Cyrus, Sheryl Crow, Paula Abdul, Jordin Sparks, Martina McBride, Kelly Clarkson, Melissa Etheridge, Adele, India.Arie, Stevie Wonder, Jennifer Hudson, Liza Minnelli, Kathy Griffin, Corbin Bleu, Adele, Toni Braxton, Whitney Port, Lauren Conrad, Kherington Payne, Asher Book, Ryan Kwanten, Hoda Kotb, Kathie Lee Gifford, Sherri Shepherd, Kim Zolciak, Bethenny Frankel, Sam Trammell