Photos and Videos of Britney Spears Performing Circus and Womanizer on Good Morning America
Bday Girl Britney Brings Her Circus to Good Morning America!
Britney Spears's 27th birthday got off to a great start as she performed on Good Morning America today. Britney showed off those famous abs of hers singing "Womanizer" and introducing the hot title track "Circus" to officially launch her album. Reese Witherspoon, Hugh Jackman and Taylor Swift all wished Britney a happy birthday via video while her family including her sons held a sign for her inside the tent. Check out all of the videos after the jump. Brit also announced her world tour dates which kicks off March 3 in New Orleans. After the show was done taping Britney left with her boys, full of smiles and ready to celebrate her birthday at Tenjune tonight. Watching her documentary changed your view on Britney and she looks more and more confident with every performance. Happy Birthday, Britney!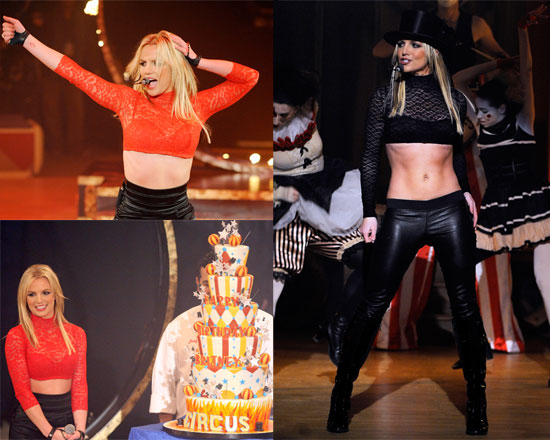 To see more photos and three videos from this morning just read more.