Picture of John Mayer and Jennifer Aniston Amid Rumors They're Back Together
Would You Be Surprised If Jennifer Aniston and John Mayer Got Back Together?
Jennifer Aniston and John Mayer's on-again, off-again relationship ended a year and a half ago, but new rumors suggest they might be rekindling a romance. John performed at the Hollywood Bowl in LA on Sunday, and while some fans reported seeing Jennifer watching from the wings, he said this cryptic message on stage: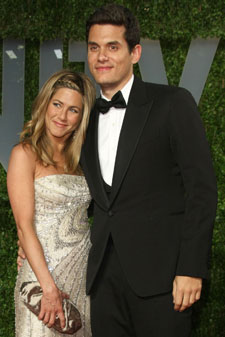 "I believe in second chances! You might have been a pain in the ass the last time around, but you can still start over again from home base. Next time you get a text from the one you love just text back 'come over' — no matter what happened in the past. If you really love someone, just tell them and be with them."
This wouldn't be the first time they gave their love another go, so tell us — would you be surprised if Jennifer and John got back together?