Pictures of Alexander Skarsgard at LAX
Alexander Skarsgard Arrives in LA Ahead of the Emmys!
Alexander Skarsgard touched down at LAX in his Burberry trench yesterday, just in time for this afternoon's Emmys. He's not nominated for any individual acting honors, but True Blood is up for best drama series — there's still time to fill out Buzz's ballot for a chance to win an iPad! Alexander just celebrated his 34th birthday on Tuesday while his costars Anna Paquin and Stephen Moyer tied the knot last weekend. Alexander missed the nuptials since he was still in Europe filming Meloncholia, but he'll be reuniting with his naked Rolling Stone co-covermodel newlyweds today while fans also get to watch the second to last True Blood episode of the season.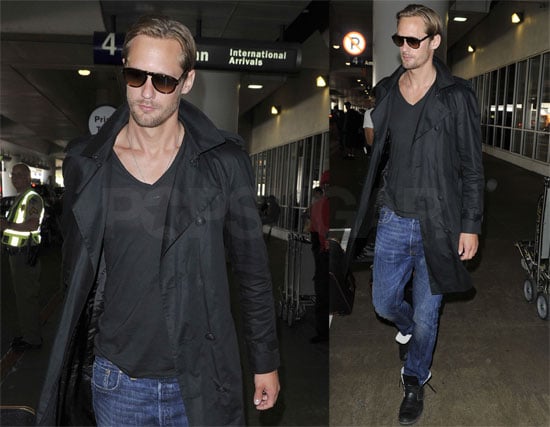 To see more of Alexander, just read more.