Pictures of Alicia Keys and Swizz Beatz Celebrating Together in NYC
Alicia and Swizz Have an Adults-Only, Kiss-Filled Evening Out!
Alicia Keys and Swizz Beatz left baby Egypt at home yesterday as they headed out to celebrate November's GQ at the Trump Soho in NYC. Swizz, who just scored a new job as the first-ever producer-in-residence at NYU, is featured in the magazine showing off his love of bow ties. He and Alicia had to call it a night on the early side, as Swizz had to report to the university this morning. Alicia and Swizz brought their son out in the Big Apple three weeks ago, shortly after he was born in mid-October. The happy couple married last August and have been sticking close to home with their newborn, while Alicia's experience as a mom inspires her to write new songs. It's her prior music, though, that just earned Alicia nominations at this year's People's Choice Awards.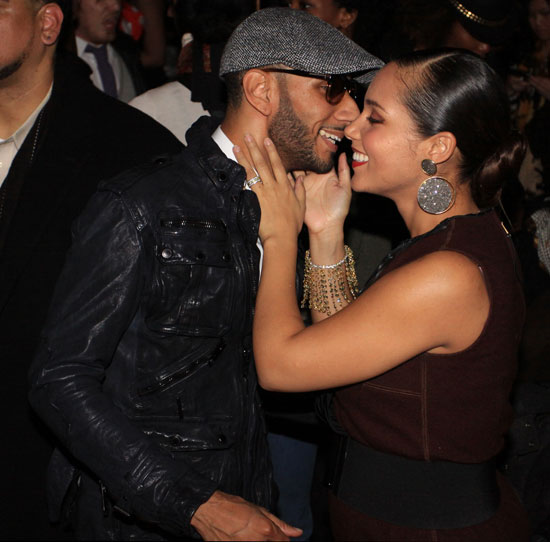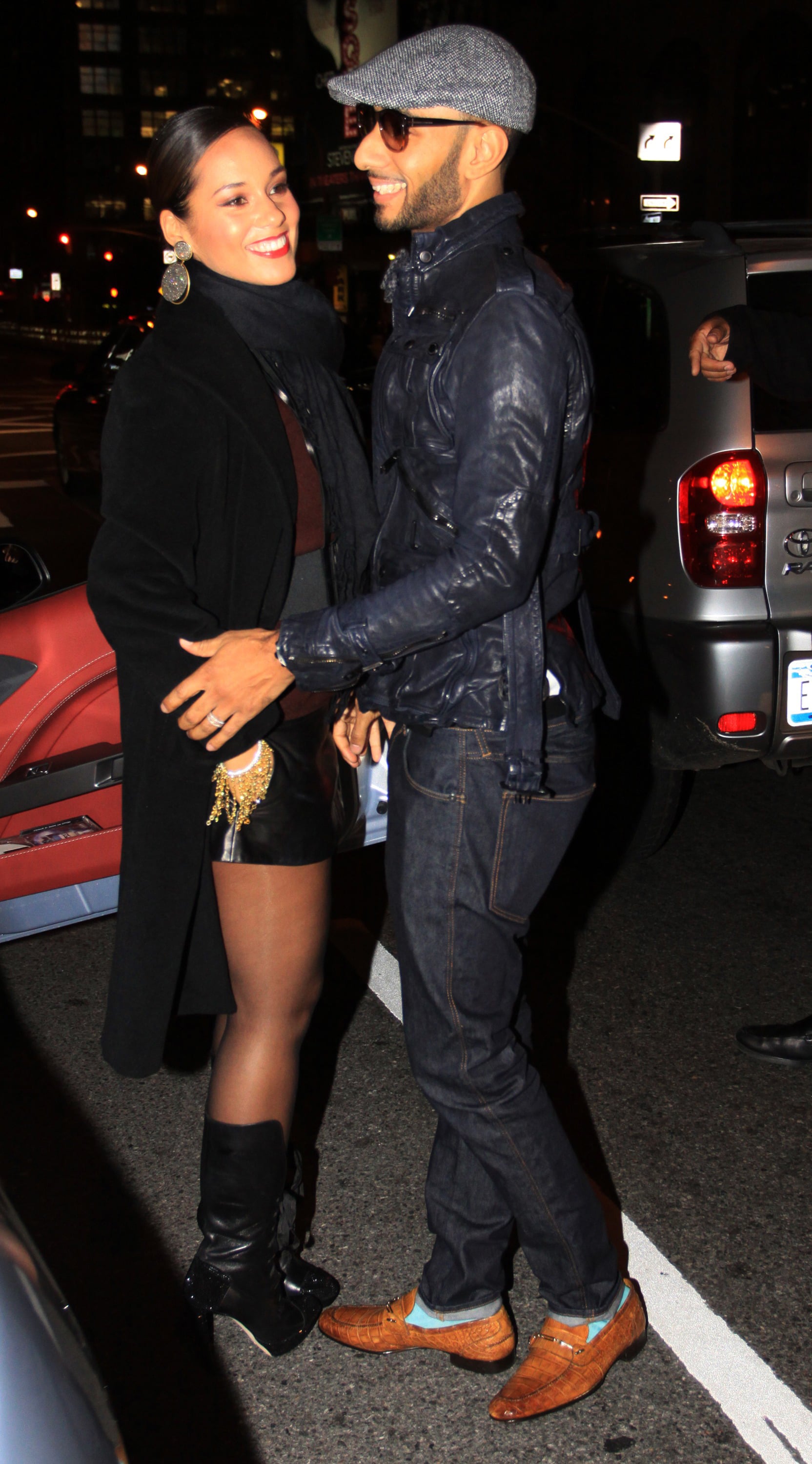 To see more of the happy couple, just read more.