Pictures of Angelina Jolie, Brad Pitt, Shiloh Jolie-Pitt, Maddox, Pax, and Zahara in Paris
Pax Jolie-Pitt Celebrates His Birthday With Brad, Angelina, Zahara, Shiloh and Maddox!
Brad Pitt and Angelina Jolie threw Pax a birthday party on a chartered boat in Paris today! Shiloh, Maddox, and Zahara helped their brother celebrate turning seven, though the twins Knox and Vivienne weren't spotted joining in the festivities. Along with the nighttime cruise on the Seine, the crew went on a hot air balloon ride above the city. The Jolie-Pitts are in France for Angelina to start promoting The Tourist with a press junket over the next few days. She and Brad brought some of their kids out to a toy store earlier in the weekend after a Thanksgiving on the beach. They spent most of their Fall in Hungary where Angelina worked on her directorial debut and she'll get to talk about that project, which she has lots of passionate feelings about, this week. Brad and Angelina honored their family by recently donating $150,000 to an adoption organization and the couple will be teaming up again to take on the story of the Chilean miners.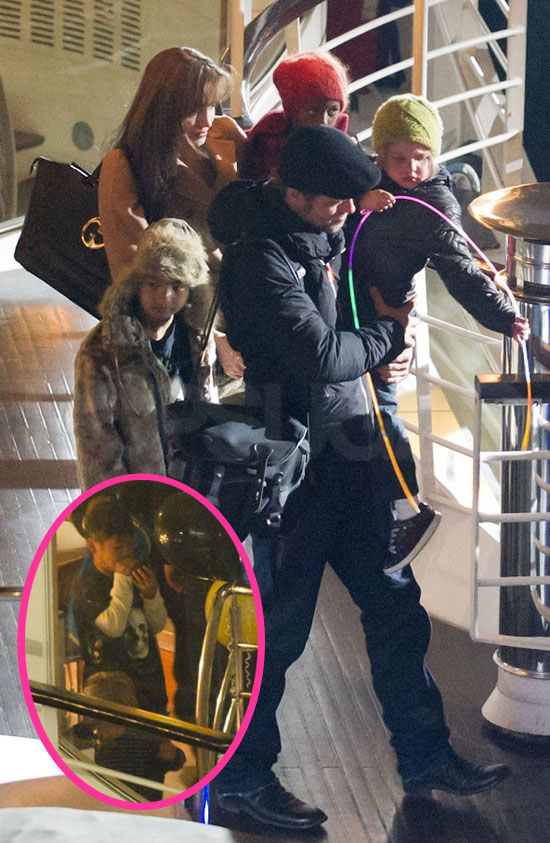 To see more of Brad, Angelina, and the kids just read more.