Pictures of Angelina Jolie, Shiloh, Zahara, Maddox and Pax at NYC Art Store
Angelina Jolie Brings Stylish Shiloh, Zahara, Pax, and Maddox to Their Favorite NYC Art Store!
It's another crafty day for the Jolie-Pitt family! Angelina Jolie brought Shiloh, Zahara, Pax, and Maddox to the art store in NYC this afternoon. Angelina and Brad Pitt took their two-year-old twins Knox and Vivienne on an outing to the same spot over the weekend and this time it was the four older kids' turn to pick up artsy activities. Among the loot they got was a toy sword that Shiloh proudly carried out. The actress was looking fresh-faced after a late ass-grabbing, PDA-filled night out with Brad to celebrate the world premiere of The Tourist. The couple looked hot together on the red carpet, but which screening twosome do you like the most? Angelina opened up about her dreams for her kids and their individual style and personalities during her press interviews promoting the movie, though one topic she hasn't broached is the controversy with Chelsea Handler.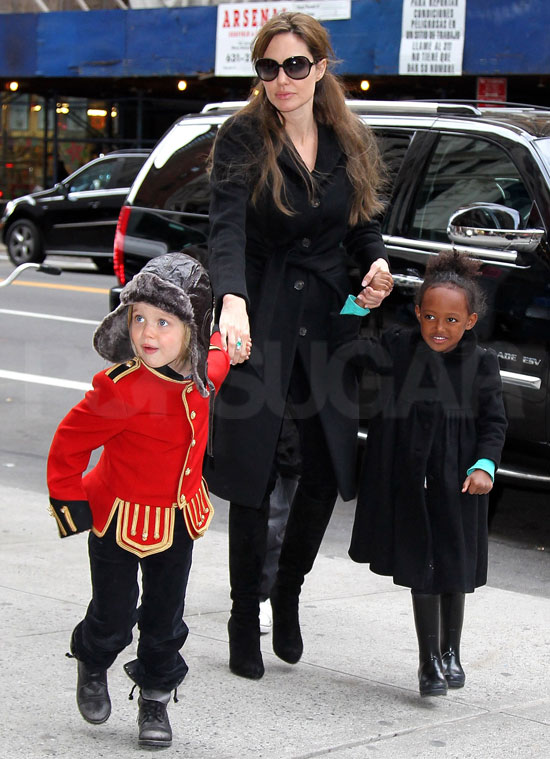 To see more of Angelina and the kids plus video of the outing, just
.