Pictures of Anna Kournikova and Enrique Iglesias in Bikini and Shirtless
Shirtless Enrique Iglesias and Bikini-Clad Anna Kournikova's Hot Hawaiian Getaway!
Anna Kournikova and Enrique Iglesias showed some skin as they sat down to a barbecue in Hawaii yesterday. The happy couple were off on a tropical getaway for the weekend, taking a break from chilling near their Miami home. She wore a white bikini for the occasion, while Enrique was content to go shirtless. They're off enjoying each other's company after having to confront rumors of a split, but they looked happy as could be to spend time together in their sexy swim clothes. Today Enrique was already headed toward his performance tonight on X Factor Australia before a show in Thailand later this week.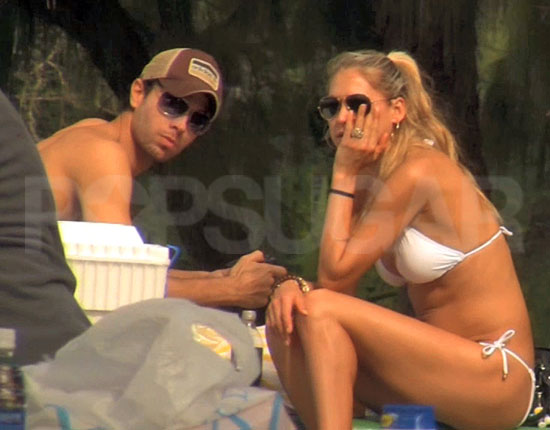 To check out video of Enrique and Anna, just read more.