Pictures of Ashley Greene, Xavier Samuel, and Taylor Lautner Heading to England 2010-06-27 10:30:30
Ashley Greene Gets a Goodbye Kiss From a New Guy as She Heads Off With Taylor and Xavier
Ashley Greene kicked off her morning yesterday with a hot kiss from her new guy friend Brock Kelly. She then hit the gym before prepping for a flight out of LAX. Ashley was traveling to the next stop on her Eclipse press tour, and she's expected to be on the red carpet later this week for a premiere in London. She joined the rest of the Twilight gang for last Thursday's huge screening in California — check out our top 10 moments! Many of the stars will be together again in England, but not Robert Pattinson since he's working on Water For Elephants.
Xavier Samuel also reported to the airport that afternoon. Xavier, much like Rob himself, brought a guitar along for the voyage. Taylor Lautner, though, went through security with his entourage today. They're all busy with a final promotional push for their film before it opens in the US on Wednesday! After some time off, the gang will reunite on set to start filming the first installment of Breaking Dawn.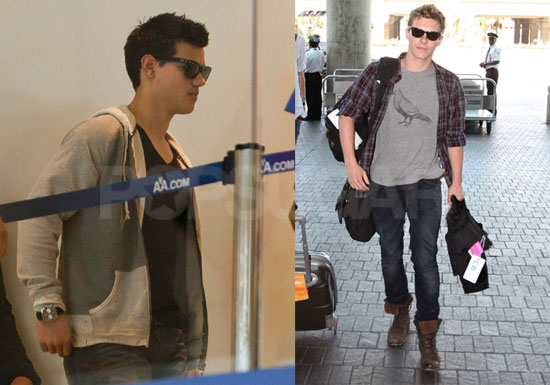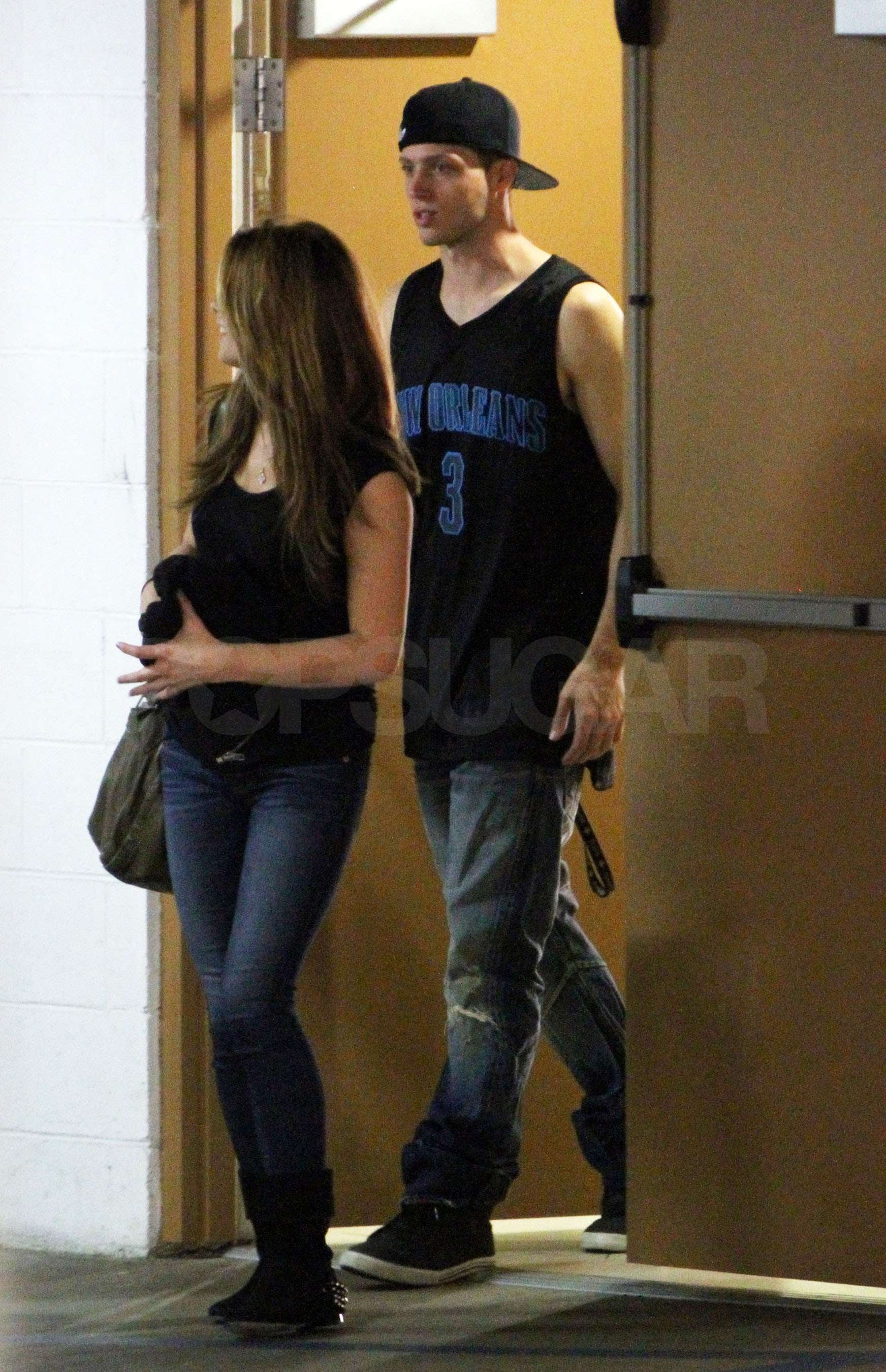 To see more photos of Ashley, Taylor, and Xavier, just
.