Pictures of Barefoot Suri Cruise and Katie Holmes Shopping in LA
Suri Cruise Goes Barefoot Pre-Mother's Day Shopping With Katie!
Suri Cruise sucked on a lollipop while out shopping with mom Katie Holmes in LA on Saturday. The newly four year old also walked around the stores barefoot in her cute little sundress. Recently Suri spends more time in her piggy slippers or no footwear at all than her famous high heels, but last week it was Katie's dancing shoes that got all the attention. Katie took the stage for a performance of "What Lola Wants" where she serenaded and showed off her moves for Tom at a benefit in LA. Tom is now gearing up to start promoting Knight & Day, including a stop presenting at the MTV Movie Awards, but hopefully yesterday was all about Katie as they spent another Mother's Day together.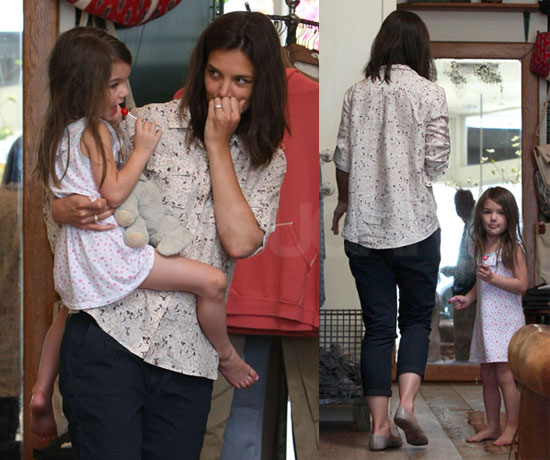 To see more of Suri and Katie, just
.