Pictures of Ben Affleck With Casey Affleck and Their Families in LA
Ben and Casey Affleck's Fun Family Day With Their Wives and Kids!
Ben and Casey Affleck had their parents in town yesterday, which meant a family-filled afternoon in Pasadena, CA. Jennifer Garner spent another morning solo before she, Violet and Seraphina joined the crew at Huntington Gardens. Casey and his wife Summer brought their own two little ones, Indiana and Atticus. The kids all changed into swimsuits to splash around while the adults watched on and caught up with each other. Casey is moving on from his sexual harassment allegations drama, and it looks like the brothers had their own playful moments at the park. Both of the Affleck boys are bringing directorial projects to the Venice Film Festival this weekend — Casey's debuting his movie about brother-in-law Joaquin Phoenix, I'm Still Here, while Ben is showing off his Boston-based drama, The Town.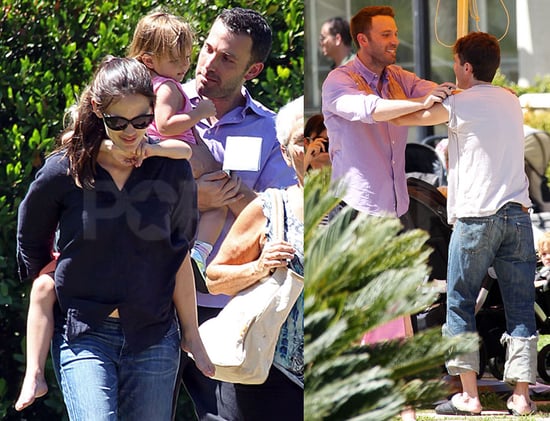 To see more of Jennifer Garner, just read more.