Pictures of Ben and Casey Affleck Attending the 2010 Venice Film Festival
The Affleck Brothers, Jon Hamm, Michelle Williams, and More Take Over the Venice Film Festival!
Ben Affleck arrived solo at LAX on Saturday night en route to the Venice Film Festival, where he met Jon Hamm for the first stop on their promotional tour for The Town. Jon's been hard at work filming Mad Men in California, while the most recent episode is being heralded as one of the best ever. Ben's not the only Affleck in Italy, as Casey is unleashing the highly anticipated Joaquin Phoenix "documentary" I'm Still Here. Ben and Casey spent some sweet time together with their families before heading to Europe and while both movies come out in September, they're so different it won't be much of a box office battle. The brothers both have red carpet screenings during the event this week and perhaps without wives and kids around, they'll be each other's dates.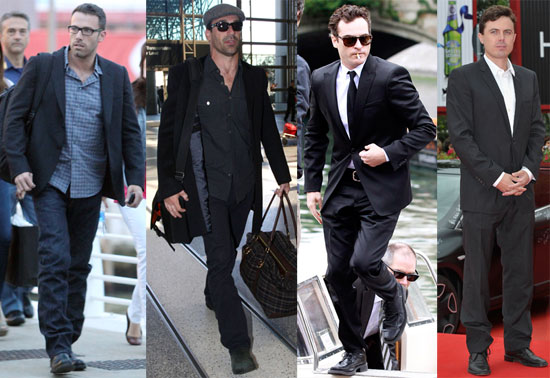 Michelle Williams pulled up for a photo call by boat on Sunday morning after making a stunning entrance to show off her film, Meek's Cutoff, Saturday night. She's starting a long month of being photo-ready as she's off to Toronto for Blue Valentine next. Stephen Dorff joined director Sofia Coppola and Elle Fanning for the Friday night premiere of Somewhere as did Gossip Girl newcomer Clemence Poesy who will be a very familiar face when the show returns.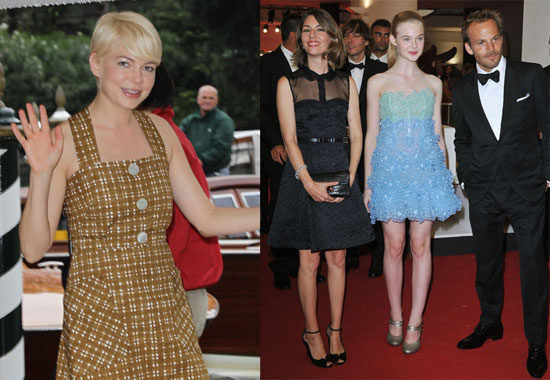 To see more photos from the festival, just read more.