Pictures of Beyonce Knowles in a Bikini
Beyonce Knowles Kicks Back to Lounge in Her Bikini!
Beyonce Knowles was in a tiny gold bikini today to chill out on a yacht in Monaco. She and her husband, Jay-Z, are in the midst of a lavish European vacation, and they were spotted enjoying dinner dates over the weekend after a stroll with beers in Italy last week. Jay-Z popped up on deck to join Beyonce for a little sunbathing, but he started dozing off while wrapped up in a towel. The pair are making the most of their time off from work, but they'll head back to the US in just a few weeks to prep for their appearances at the MTV VMAs. Jay-Z is also gearing up for a short tour with U2, which will start this December in Australia.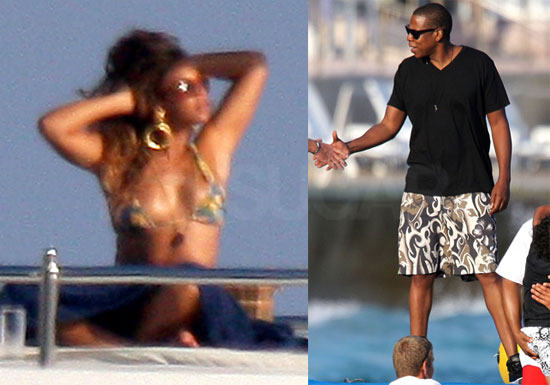 To see more Jay-Z and Beyonce on a yacht, just read more.