Pictures of Blake Lively Filming Gossip Girl in NYC
Blake Gets to Work as Leighton Drops a Gossip-Worthy Bombshell!
Blake Lively layered up for a stroll in front of Ralph Lauren's Upper East Side store in NYC earlier today. She's back to work on the set of Gossip Girl amid rumors of a budding new romance with Blue Valentine's Ryan Gosling. Most of you aren't sold on them as a couple, but sources close to the duo suggest that the sexy lady and good-looking guy are keeping things casual. Blake's wrapping up an amazing year that saw her score a Chanel campaign and big-screen roles in Green Lantern and The Town. It's her CW costar Leighton Meester, though, who just announced that she plans to leave their series in 2012 when her contract expires.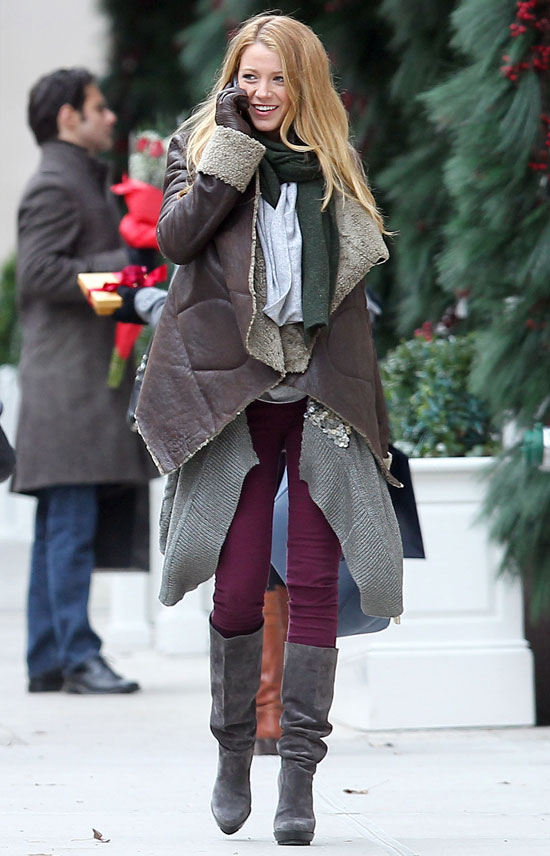 To see more photos of Blake filming in NYC, just
.