Pictures of Blake Lively, Leighton Meester, Ed Westwick, and Clemence Poesy Shooting Gossip Girl in Paris 2010-07-06 07:00:00
Blake, Leighton, and Ed Leave the Upper East Side to Shoot New Gossip Girl in Paris!
A few members of the Gossip Girl gang reunited in Paris over the weekend to start shooting their fourth season! Blake Lively and Leighton Meester were together yesterday, showing off a range of fun costumes as they walked through the city. Leighton was conveniently already in France, where she worked on Monte Carlo with Selena Gomez and Katie Cassidy — Katie will actually be back with Leighton soon to film a cameo on the CW series. Leighton also had time to break from her movie set for a possibly romantic stroll around the city with Australian actor Luke Bracey.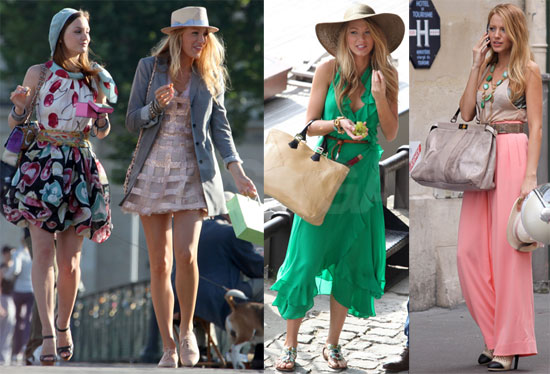 Blake is back to focusing on her small-screen series after spending her hiatus working on Green Lantern with Ryan Reynolds in New Orleans. She was in bright blue pants today to greet Ed Westwick, who's now in Europe following his stint in Australia promoting Virgin and talking about his taste in women. He didn't share time in front of the camera with Leighton, but Ed did make the rounds with their brand-new costar Clemence Poesy — the French actress is apparently playing Chuck Bass's new lady love.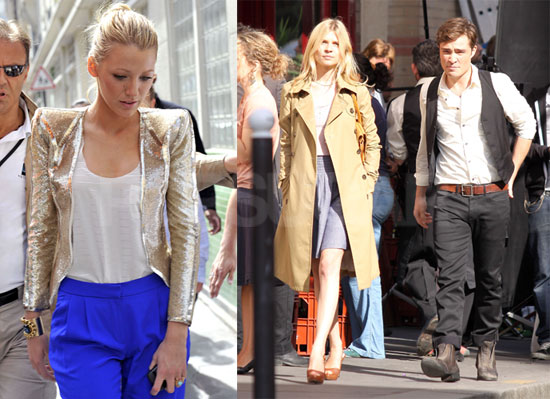 To see more photos of Blake and Leighton in Paris, just read more.