Pictures of Blake Lively and Penn Badgley Making Out in NYC
Penn Badgley and Blake Lively's Gossip-Worthy Make-Out Session
Blake Lively and Penn Badgley engaged in some serious PDA while out for a walk in NYC today. She's back in the Big Apple after a stay in France, where she started filming the new season of Gossip Girl with Leighton Meester. Blake and Leighton made a splash in France and also both had free time to check out couture week. Penn, meanwhile, was home in the US enjoying the warm weather. After her romantic stroll with Penn, Blake got back to filming with Leighton and Melrose Place's Katie Cassidy this afternoon despite the rainy weather.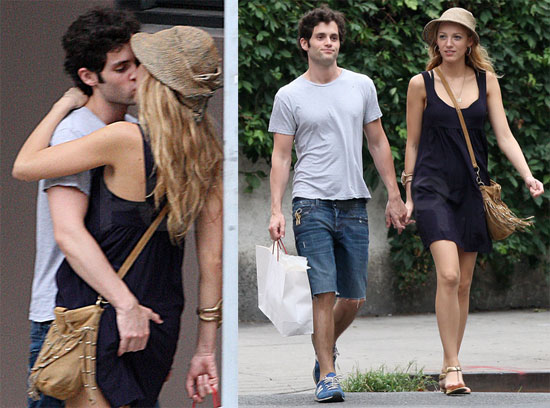 Blake and Leighton weren't the only ones traveling during their Summer hiatus — Chace Crawford worked on his tan in Mexico before heading to London and Milan. Ed Westwick trekked Down Under and chatted with PopSugar Australia about his taste in women. Ed was also in Europe with Leighton and Blake before he was spotted on set in Queens yesterday working with Penn, Jessica Szohr, and newcomer Clémence Poésy.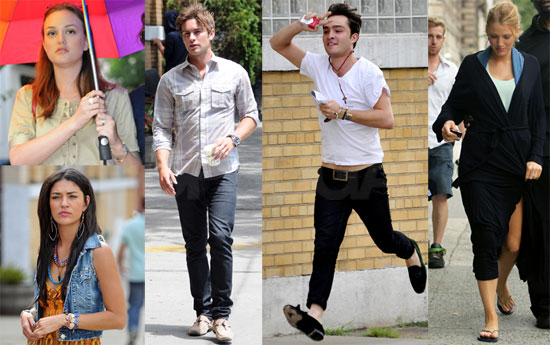 To see more photos of the Gossip Girl gang, just read more.