Pictures of Brad PItt, Angelina Jolie, Pax, Zahara, Vivienne, and Knox in Budapest
Brad Pitt and Angelina Jolie Sightsee While the Twins Show Off Their Walking!
Brad Pitt and Angelina Jolie took Pax and Zahara on a sightseeing tour through Budapest, Hungary earlier today. Vivienne and Knox, meanwhile, spent the afternoon with their nannies and pets. Brad and Angelina kept their PDA to a minimum on their latest outing, though they've been spotted sharing plenty of sweet kisses and passionate embraces on the set of her directorial effort about the 1995 Bosnian war. She's going forward with the project despite continued objections from many survivors of the conflict. Next weekend she'll be able to switch gears to a lighter subject when she and her costume loving family celebrate Halloween.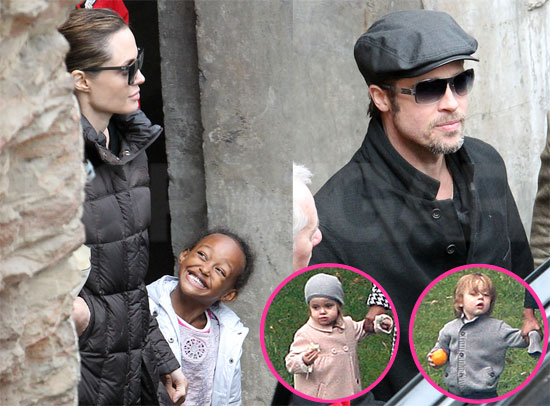 To see more photos of the family in Budapest, just
.