Pictures of Brad Pitt and Angelina Jolie Kissing
Brad Pitt Makes Out With Angelina Jolie and Documents Her Directing!
Brad Pitt looks like such a proud partner snapping tons of photos and stealing a loving kiss while visiting Angelina Jolie on the set of her directorial debut in Budapest, Hungary, this week. They were both taking turns behind their cameras with Brad in charge of pictures and Angelina at work with the movie on Wednesday. We saw one peek at a more secretive liplock as they strolled around the area, but this time their rare PDA was in the open with a passionate make-out session. Yesterday, Angelina was engrossed in her BlackBerry between scenes as a bit of controversy surrounded the project. Her application to film in Bosnia was rejected, and women's groups are allegedly protesting the film. Today, Angelina released a statement saying, "There are many twists in the plot that address the sensitive nature of the relationship between the main characters, and that will be revealed once the film is released. My hope is that people will hold judgment until they have seen the film."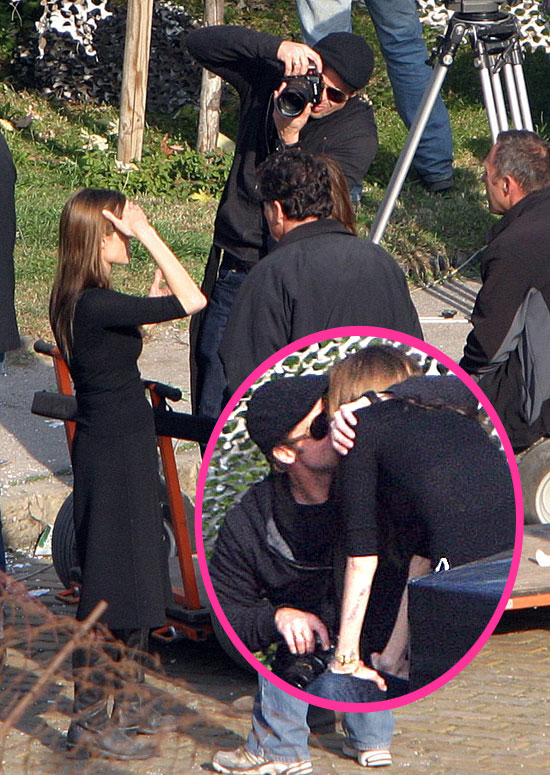 To see more of Brad and Angelina, just read more.