Pictures of Brad Pitt and Angelina Jolie at LA Salt Premiere
Angelina Jolie and Brad Pitt Look Sexy Together on Salt Red Carpet!
Angelina Jolie picked a sequin Emporio Armani minidress, Ferragamo shoes, and jewelry she designed for tonight's Salt premiere in LA. Her sexiest accessory, however, was Brad Pitt on her arm in a Tom Ford suit. Brad was sporting a bit of stubble, but this is definitely his return to hotness red carpet debut! Brad shaved off his infamous beard to film Moneyball, though he's clearly not committed to a clean-faced look. He zipped into the screening after posing for a few pictures with Angelina, while she signed autographs for fans and talked her way down the red carpet. Though Brad didn't make a cameo in the movie, he's a welcome sight by her side as the twosome sparkled in the California sun and looked picture perfect together.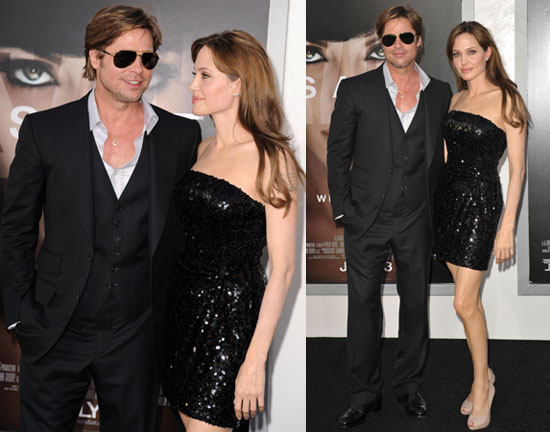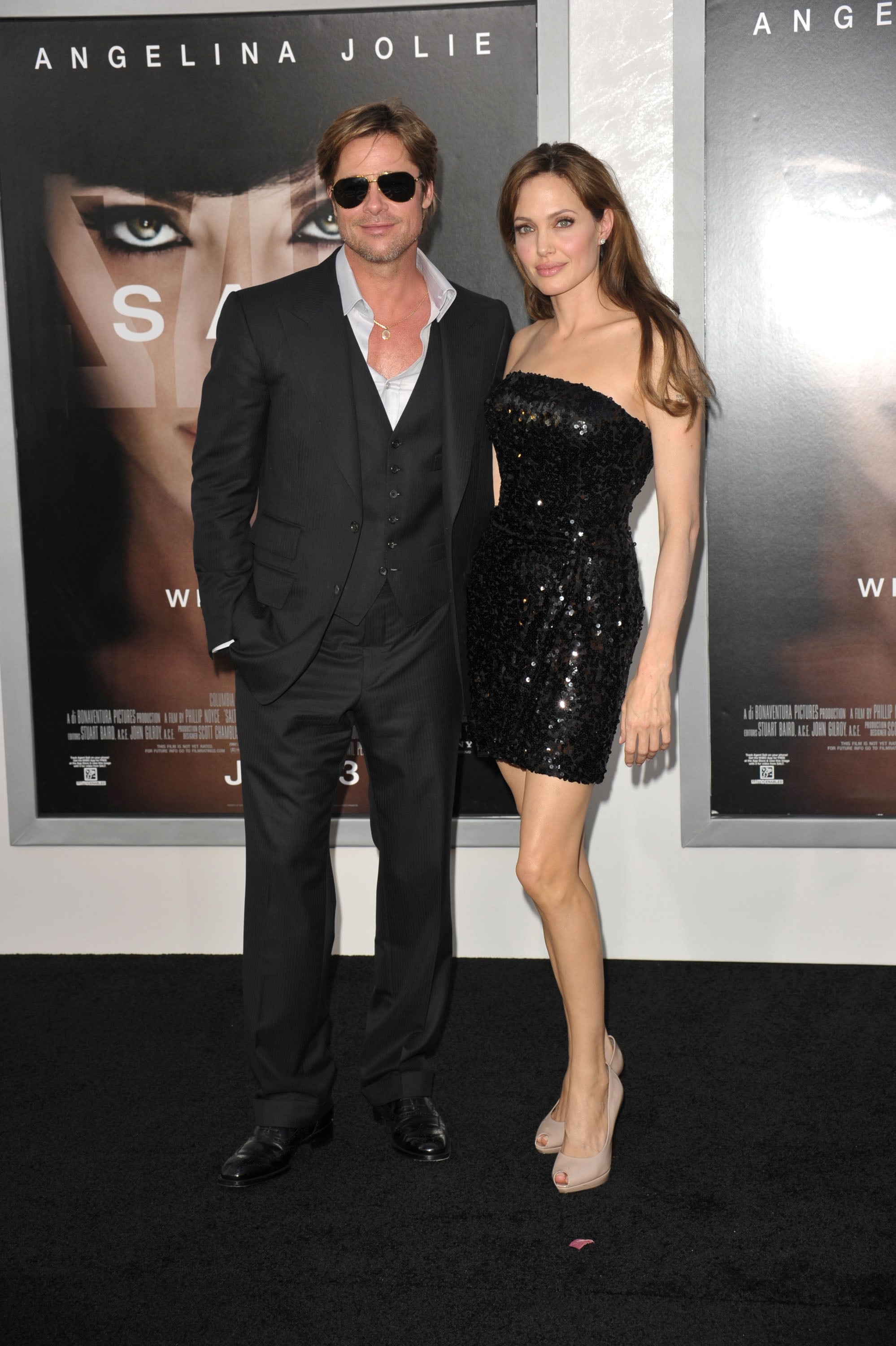 To see more Brad and Angelina, just read more.