Pictures of Brad Pitt With No Beard
The Beard Is Gone — Brad Pitt Makes His Clean-Shaven Debut For Moneyball!
Brad Pitt is officially facial-hair-free! The actor, who has had some stage of scruff since 2008, debuted his smooth, clean face filming Moneyball in LA today. He trimmed his scraggly goatee last month, but this is the first time we've seen him completely without any sort of a beard. That's not all the Jolie-Pitts get to celebrate today since it's Knox and Vivienne's second birthday! Angelina spent the weekend doing press for Salt in Washington DC, where she had nothing but praise for Brad and their family. What a difference a razor makes after so many months of this, we have hot Brad back!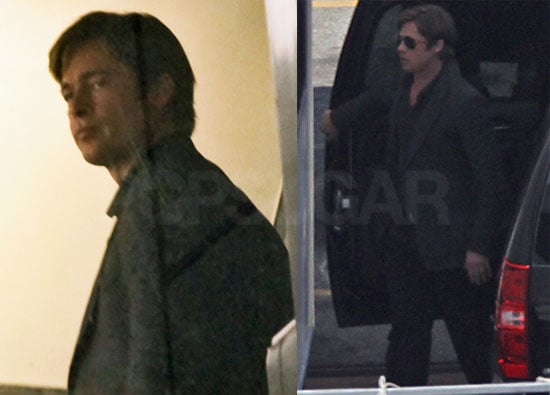 To see more Brad, just read more.