Pictures of Brad Pitt Grabbing Angelina Jolie's Butt
Brad Grabs Angelina's Ass on the Red Carpet Prior to Their Late Night Partying!
Brad Pitt gave Angelina Jolie a sexy butt squeeze at the NYC premiere of The Tourist yesterday. Their hot PDA started on the red carpet and continued late into the night as they partied with Johnny Depp at Pete's Tavern. Angelina had a little help from Brad walking to their waiting car when they headed home around 2 a.m. She finally got to let loose after a long week of press for the movie that started in Paris. During the tour, Angelina opened up about everything from Brad's political aspirations and plastic surgery to her dreams for her kids and how lovely it was working with Johnny. Their big-screen collaboration will hit theaters on Friday, but it's their work in other films that has them nominated for multiple People's Choice Awards. She's up for Favorite Movie Actress and Action Star in Salt while he's got a Favorite Movie Actor nod — be sure to cast your votes before polls close tonight!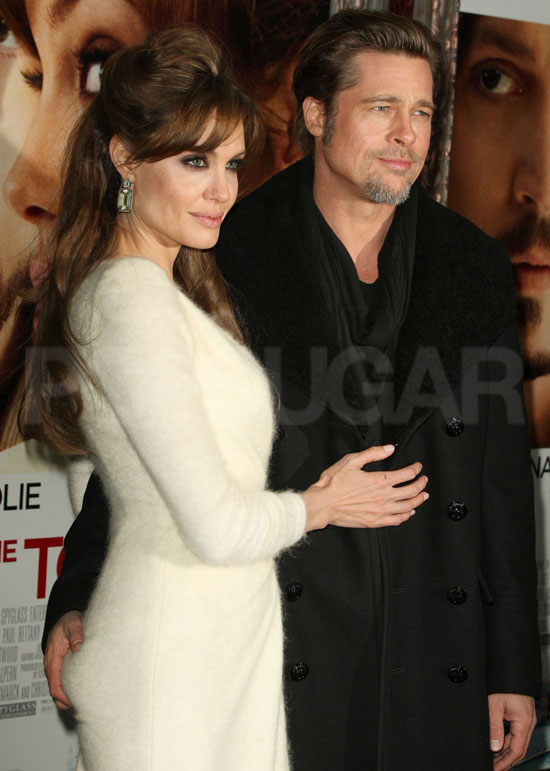 To see more Brad and Angelina, just read more.