Pictures of Britney Spears in a Bikini on Vacation With Shirtless Jason Trawick
Britney Spears Keeps the Bikini Time Coming With Her Shirtless Boyfriend!
Britney Spears continued her bikini lounging in Hawaii over the weekend, and yesterday she picked a teal two-piece to chill in a cabana with her shirtless boyfriend, Jason Trawick. She and Jason have been on vacation since last week and have spent their time in the tropics soaking up the sun and enjoying hot PDA at the beach. Britney's trip kept her far from all the action last night at the Emmys in LA, where her buddies from Glee helped host Jimmy Fallon kick things off in his opening number. Jane Lynch took home a statue at the show, as did series creator Ryan Murphy, while actress Jessalyn Gilsig shared a little about Brit's recent visit to their set.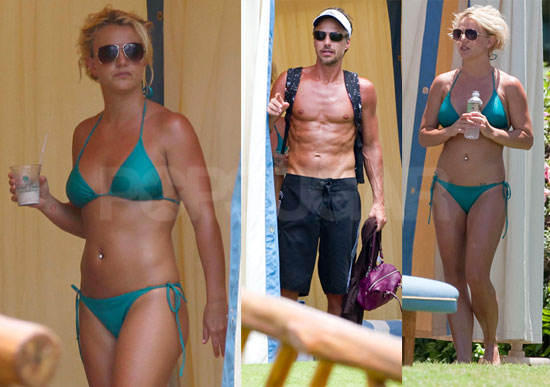 To see more Britney, just read more.