Pictures of Britney Spears Getting Starbucks in LA
Britney Spears Has Music, Perfume, and Her Glee-ful Moment Coming Soon!
Britney Spears went on her usual Starbucks run in Calabasas, CA yesterday. She's been hard at work in the studio, and according to hints dropped by producers she has new music coming our way soon. She's also releasing her ninth fragrance, but still has time to catch up on Glee. The topic of her episode for the hit musical series came up at Fox's TCA — they're apparently working Matthew Morrison's anti-Britney comments into the show and some of her iconic looks will be featured like they did for Madonna. The rest of the cast is excited to take on her famous tracks while Jimmy Fallon is already thinking about spoofing it on Late Night.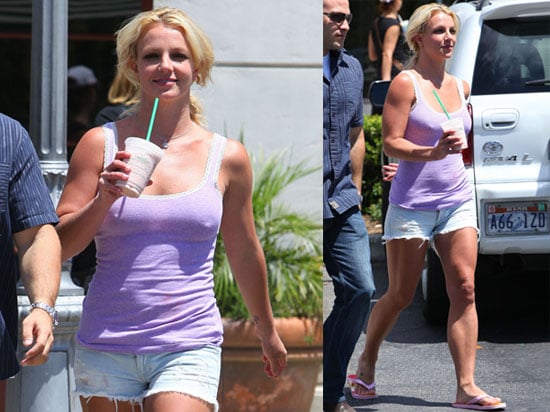 To see more Britney, just read more.