Pictures of Britney Spears in Pink at Music Studio
Britney Spears Logs Studio Time as Her Music Is Glee-Bound!
Britney Spears had her Coke can in hand as she stepped out of a music studio in LA yesterday. She's been out of the spotlight for a few weeks, though during her downtime Brit's been hard at work on new tracks. She's also been having fun with her five million Twitter followers and promoting her fun Cosmopolitan cover story where she revealed that she doesn't want her sons going into show business. Britney has another fun honor to celebrate — after all the rumors, Glee will have an episode featuring Britney's music!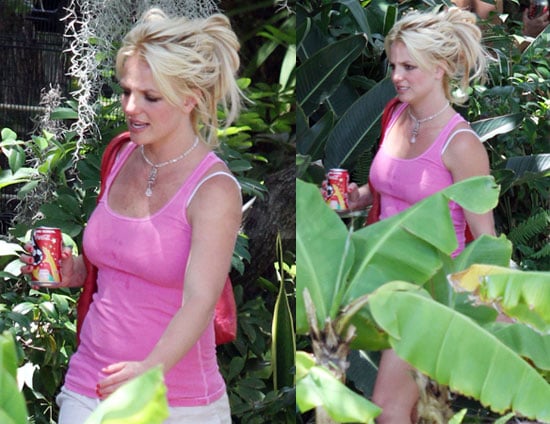 To see more Britney, just read more.