Pictures of Cameron Diaz and Tom Cruise in Rio de Janeiro
Cameron and Tom Meet Up in Rio For More Knight and Day
Cameron Diaz landed by helicopter in Rio de Janeiro yesterday, joining Tom Cruise for the Brazilian premiere of Knight and Day. They both had a break from their busy promoting schedules to spend Fourth of July in the states and the costars picked opposite coasts for their holiday weekend. Cameron stayed in NYC where she hung out with Alex Rodriguez at a Broadway show while Tom made the trip back to California to be with Katie Holmes and Suri. Tom's family had more than just Independence Day to celebrate since Saturday was his 48th birthday, and they recognized the milestone with a trip to the mall.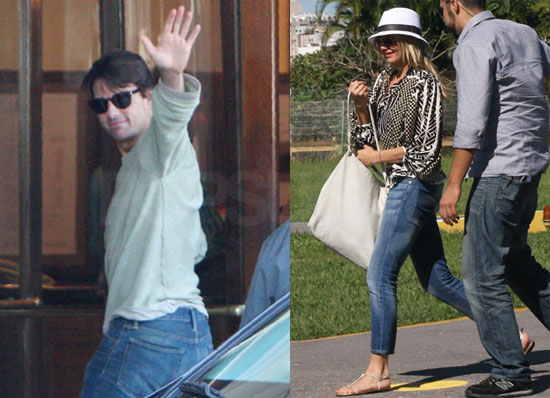 Last night Tom and Cameron were all dressed up and showing off those movie star smiles for their screening. Tom was presented with a soccer jersey, while Cameron showed off her long legs thanks to a high slit in her tight black dress. Tom's Brazilian trips have been known to include some shirtlessness and perhaps while they're in the country Cameron will have a chance to hit the beach and show off the bikini body that has her leading Lily Allen in our bracket round one — vote for your chance to win an iPhone 4!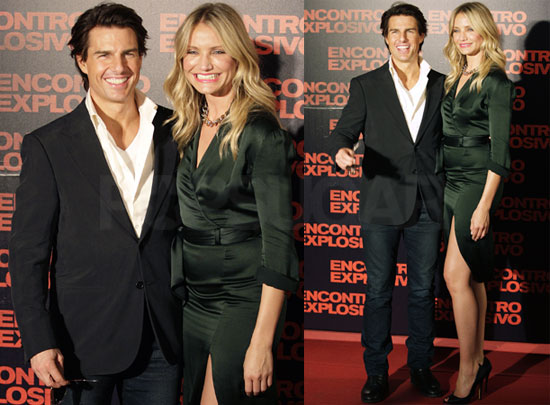 To see more Tom and Cameron, just read more.