Pictures of Camila Alves, Matthew McConaughey, Chace Crawford, Rachel Weisz at Milan Fashion Week
Chace Brings a Lady Friend to Enjoy Men's Fashion Week With Matthew and Camila
Chace Crawford moved his European party from London onto Milan, where he attended a party at the Da Giacomo restaurant on Friday night. His female companion raised a few eyebrows — he went to the bash with lingerie model Elizabeth Minett, whose split from English soccer goalie Robert Green was rumored to be the reason he let in an easy goal during their World Cup match against the Americans. Matthew McConaughey and Camila Alves joined Chace and Elizabeth, though later it was Morgan Freeman who showered MM in affection.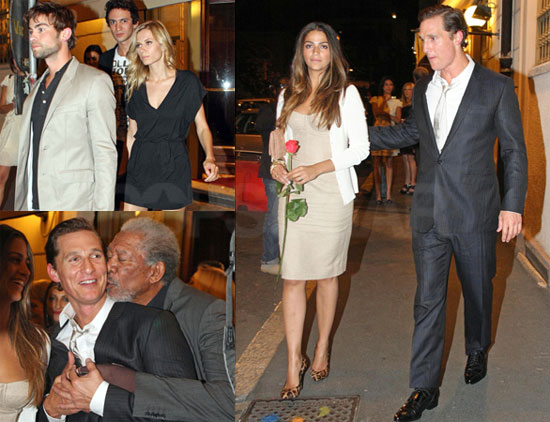 The handsome men were back together on Saturday for Dolce and Gabbana's Spring 2011 menswear show. Camila was in floral by Matthew's side, and Chace stuck with Rachel Weisz instead of Elizabeth. D&G played host again that evening for its "20 Years of Menswear" event, with Matthew striking his best model pose before heading inside with a white-clad Camila.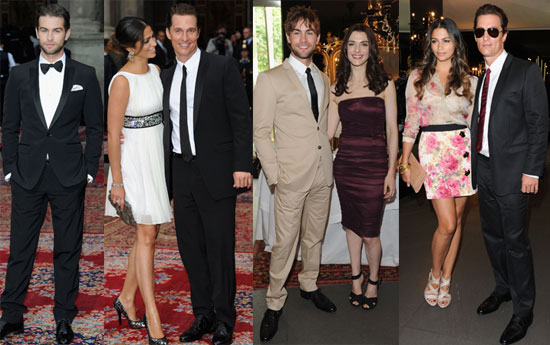 To see more Chace, Matthew, and Camila at Milan Fashion Week, just read more.