Pictures of Cate Blanchett, Russell Crowe, Kate Beckinsale, Benicio Del Toro, and Tim Burton at the 2010 Cannes Film Festival 2010-05-12 09:15:00
Kate, Cate, and Russell Get the Cannes Film Festival Started!
The Cannes Film Festival kicked off this morning in France, with the jurors stepping out for their very first photo call! Kate Beckinsale was in a structured purple dress to join fellow panelist Benicio Del Toro, who was freshly shaved to pose in front of the cameras. Tim Burton presided over the scene as part of his duties as president of this year's festivities. The trio officially opened the star-studded annual event — take a look at highlights from the past!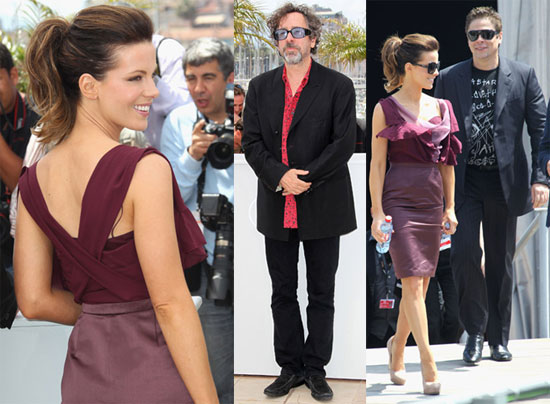 Cate Blanchett and Russell Crowe were also there to support their film Robin Hood, which has the honor of opening the festival — who do you think was the hottest leading man to tackle the iconic role? Russell brought his sons Charlie and Tennyson along to take in the glamour of the event, while Cate upped the style stakes in her white Armani Prive two-piece. Eva Longoria, meanwhile, attracted some attention of her own arriving at her hotel this afternoon. She was one of the many celebrities to make the rounds in 2009, when she was among the first to arrive then too. Stay tuned for lots more photos and news from Cannes as the proceedings get into full swing!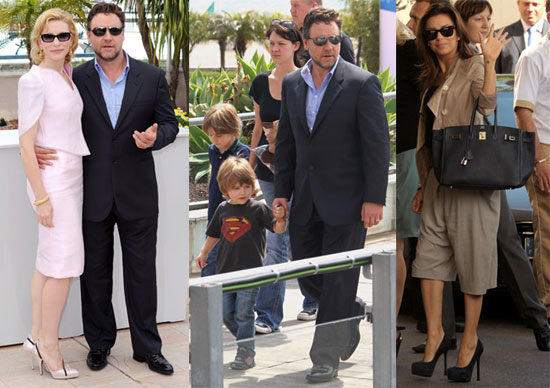 To see more from Cannes just
.
Images include: Eva Longoria, Russell Crowe, Kate Beckinsale, Cate Blanchett, Tim Burton, Brian Grazer, Benicio Del Toro, Giovanna Mezzogiorno, Charles Crowe, Tennyson Crowe, Gilles Jacob