Pictures of Channing Tatum, Jenna Dewan, Jeremy Renner, Josh Hartnett and Sophia Vergara at Ischia Film and Music Festival
Shirtless Channing Tatum and Jeremy Renner Continue the Beach Party With Bikini-Clad Jenna Dewan
Channing Tatum and Jeremy Renner worked on their tans shirtless this morning while lounging by the beach in Italy with a bikini-clad Jenna Dewan. They're on the island of Ischia for the region's Film and Music Festival, which honored Channing with an award on Sunday. Jeremy joined them for their couple's beach time after the whole gang partied together last night.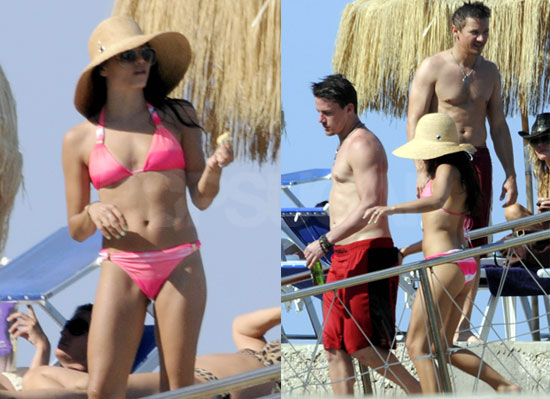 Jenna and Channing arrived at yesterday's bash ready to let loose after their first PDA-filled afternoon by the water, which came just after they celebrated their first year of marriage. Sofia Vergara, who also soaked up the sun in a two-piece earlier, came out as well with Jeremy and Josh Hartnett. The actors are all there because of filmmaking, but there are birthdays to toast as well — Sofia turned 38 on Saturday and Josh will welcome his 32nd year on the 21st.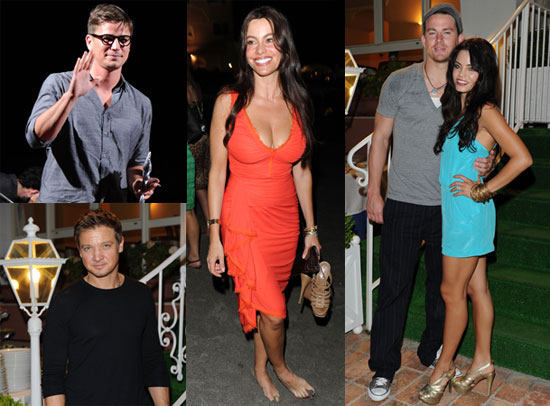 To see more from the Film and Music Festival, just read more.