Pictures of Channing Tatum at LAX and Jenna Dewan
Channing Tatum and Jenna Dewan Have a PDA-Filled Date Night!
Channing Tatum rolled his luggage through LAX Thursday before meeting up with his wife Jenna Dewan for a PDA-filled night out clubbing. He arrived home after a quick trip to Northern California, where he and Jenna attended a friend's martial arts event. The couple worked on a short film together last month, but Channing's latest movie news will have him on screen solo in a role that follows one man's journey to different planets. The sci-fi flick, Ion, adds to the long list of projects Channing has in the works, including a romantic comedy with Rachel McAdams. His schedule is certainly packed, but there's a big date around the corner that is more important than work — Channing and Jenna's first wedding anniversary is July 11!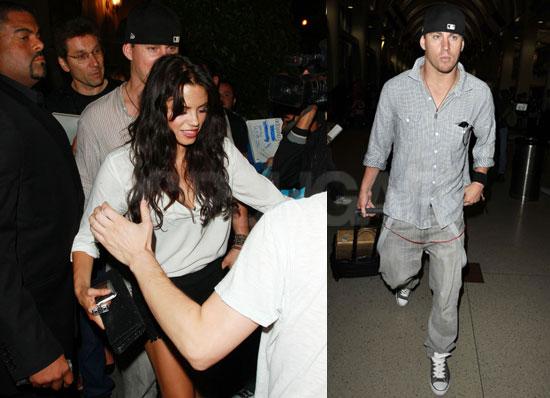 To see more Channing, just read more.