Pictures of Cristiano Ronaldo Shirtless in NYC
New Dad Cristiano Ronaldo Celebrates With a Shirtless Swim!
Cristiano Ronaldo kept cool during NYC's heatwave yesterday and today lounging shirtless by the pool at the SoHo House, also showing off his painted toenails. He later, sadly, put on a top to grab dinner with friends. Since Portugal was eliminated from the World Cup last week, Cristiano has been taking it easy as fans react to the surprising news that he recently welcomed a son. Cristiano is in the Big Apple to visit with the child, who was allegedly born via a surrogate, and they plan to soon return to Spain to meet the rest of the Ronaldo family.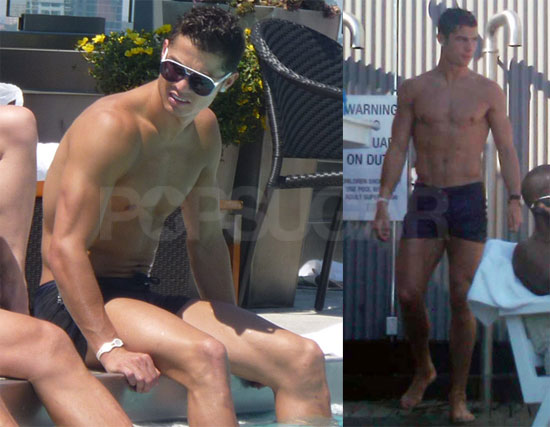 To see more photos of Cristiano in NYC, just read more.