Pictures of Eva Longoria and Tony Parker Vacationing in Croatia
Eva Longoria Celebrates Her Three-Year Anniversary in a Bikini!
Eva Longoria and Tony Parker stepped off their yacht yesterday for a stroll around the Croatian town of Sibenik with friends. The Desperate Housewives actress snapped a few photos before stripping down to her bathing suit top — don't forget to cast your votes in our Hottest Bikini Body contest for a chance to win an iPhone 4! Eva and Tony are in the midst of their annual Euro trip and so far have made stops in Madrid and Venice. Their travels usually coincide with their wedding anniversary, and they celebrated their third year today with lunch in Dubrovnik. Soon Eva will be back to focusing on her small-screen love life, which just may include a new romantic interest in rumored guest star Brian Austin Green.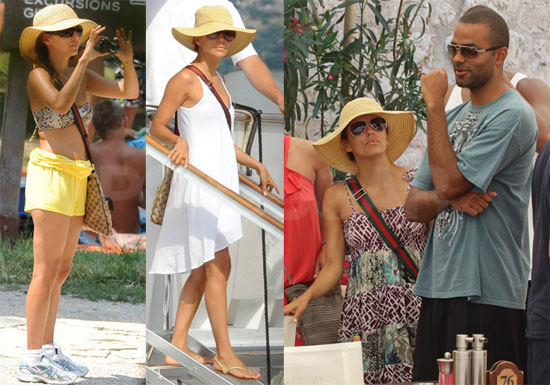 To see more photos of Tony and Eva on vacation in Croatia, just read more.