Pictures of Gisele Bundchen and Tom Brady at the Costume Institute Gala
Gisele Bundchen and Tom Brady Sex It Up in Leather and a Tux at the Costume Gala!
Gisele Bundchen and Tom Brady are making this smoldering Costume Institute Gala couples posing a tradition! In 2008 her cutout Versace turned heads, and in 2009 her tiny blue dress was absolutely stunning as she showed off her new wedding ring. Tonight her fringed Alexander Wang dress was a more daring route, but her sweet love with husband Tom softened up her hard look. Cutie baby Benjamin may not be able to appreciate his parents' fashion sense just yet, but this is one attractive duo! Let us know what you think about Tom, Gisele, and all the red carpet style and beauty with Fab and Bella's live love it or hate it polls!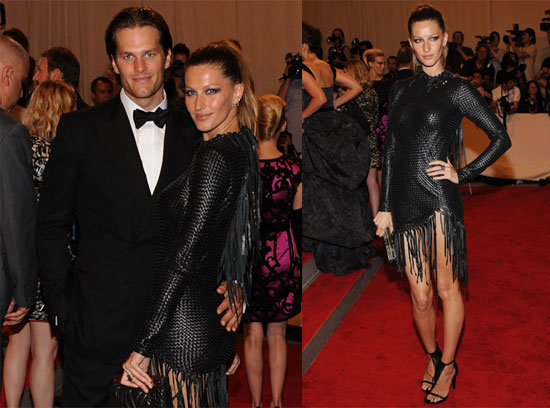 To see more photos of Tom and Gisele, just read more.