Pictures of Gwen Stefani, Gavin Rossdale, Kingston Rossdale, and Zuma Rossdale in LA
Gavin Talks School-Hating Kingston and Collaborating With Gwen
Gwen Stefani picked up her soccer-loving son Kingston from school in Beverly Hills yesterday, and today, Gavin stepped out in LA to launch Hot Wheels' new Stealth Ride toy cars with a group of enthusiastic elementary schoolers. We had a chance to catch up with half of the eight-years-married couple this morning, chatting with Gavin on fatherhood and his music. While Kingston and Zuma weren't along for the outing, Gavin spent some playtime with the local kids and promised to bring home "about 55" toy cars for his two sons — check out tomorrow's PopSugar Rush for more from Gavin! He said: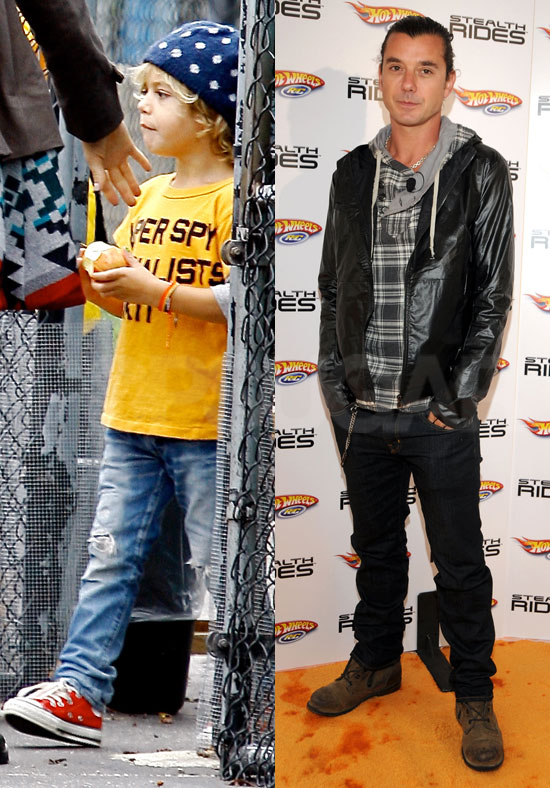 On what it was like to reunite with Bush: "I love it. I mean, I had a good time doing the solo record and that. In fact, here we are at The Grove, and I played at The Grove for the Summer Series a few months ago and that was brilliant. But it's great to be back in my band. The new record will be coming out soon and it feels great to be back where I belong."
On why he loved Hot Wheels as a kid: "I liked seeing how indestructible they were, like from what heights you could drop them or throw them and they would survive. How the paint would chip when you beat them up. And I always liked things that were scuffed up and beaten, I didn't like the new things."
On why Kingston and Zuma weren't in tow today: "I was going to bring my boys out . . . I thought they'd love the cars, and then I found out there's load of kids coming from a local school, so I just figured it was better to do it with them. [But I'll] get some cars to take home."
On what he shares in common with his two boys: "I just see what they're into. That's what I like. And also their reactions — like the older one, he doesn't like to go to school and nor did I, so there's a sad irony to that. So I try and make the best of it."
On whether he and Gwen might team up on a track: "No, we don't collaborate like that — just on children!"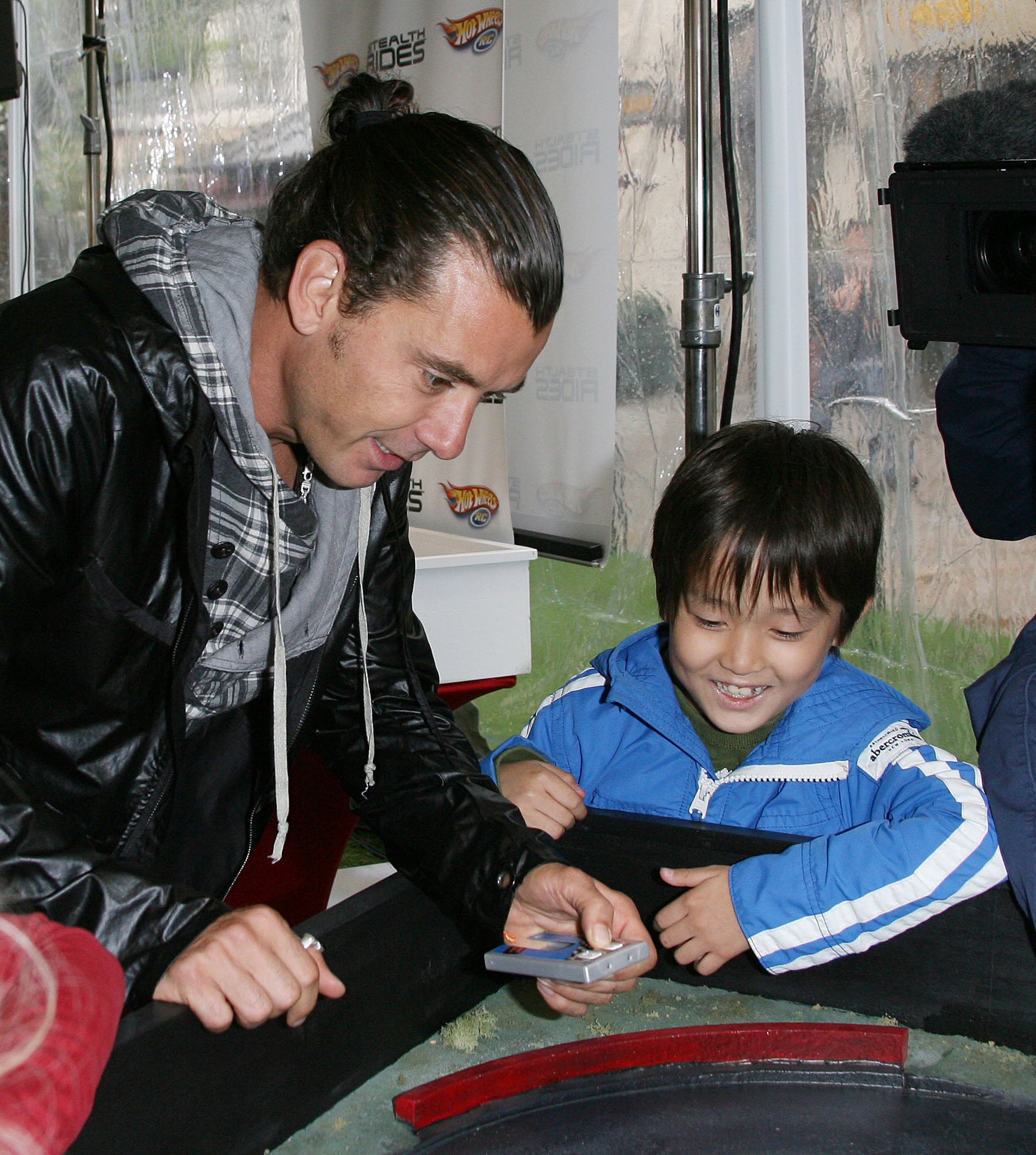 To see more pictures of Gavin, Gwen, and Kingston, just read more.