Pictures of Gwen Stefani and Gavin Rossdale With Son Zuma in LA, Kate Beckinsale and Len Wiseman in Las Vegas
Gwen and Gavin Go From Zuma Time to Sin City
Gavin Rossdale hit the tennis courts in LA on Friday, though sadly he decided not to go shirtless for his lesson. He cleaned up and changed clothes by that evening to join Gwen Stefani out to dinner with their youngest son, Zuma, though it looks like Kingston decided to sit the family meal out. Gwen and Gavin packed things up on Saturday and headed to Vegas, where they joined Kate Beckinsale and Len Wiseman for Conde Nast Traveler's "Hot List" party at CityCenter.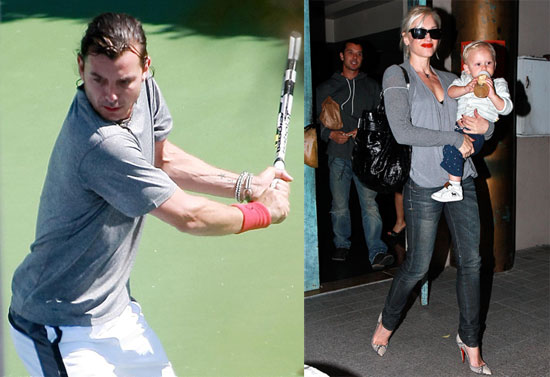 Kate wore a sexy black Zac Posen dress for the bash. Earlier in the day, the complex played host to Heidi Montag for her big bikini body unveiling, though she didn't attend the evening's event. Gavin took the stage to serenade the crowd after posing for photos with Gwen, leaving Kate and Len to cozy up on a banquette.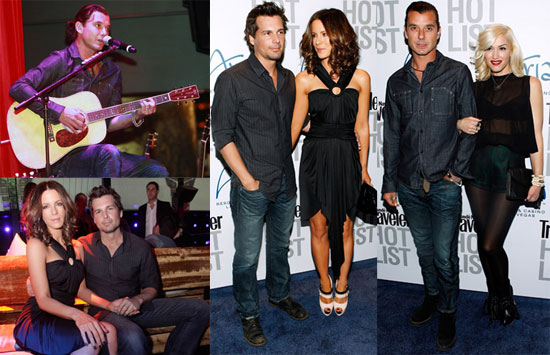 To see more of Gwen, Gavin, and their weekend just
.