Pictures of Gwyneth Paltrow, Scarlett Johansson and More at Iron Man 2 LA Premiere 2010-04-27 06:00:00
Gwyneth and Scarlett Are White Hot With RDJ For Iron Man 2 LA Premiere!
The dueling leading ladies of Iron Man 2, Gwyneth Paltrow and Scarlett Johansson, were once again in similar hues for last night's world premiere. On Friday the women were both in shades of gray for the photo call, the first of the weekend-long series of events moved from London to LA last week. Robert Downey Jr. planted a kiss on Gwyneth, who was all legs in her shorts tuxedo with her trademark center part in that perfect blond hair. Scarlett was beautiful herself, brightening up the evening even without her super hot husband there to help her debut the first of this Summer's 10 most anticipated blockbusters!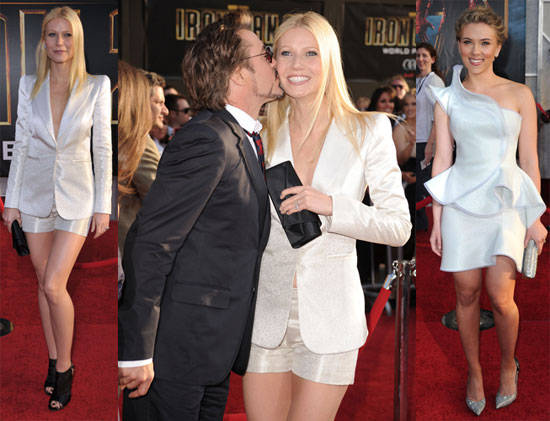 Of course, the men of the film were nothing to scoff at, all suited up! RDJ had his real life favorite lady, wife Susan, for most of the red carpet poses. Mickey Rourke displayed his usual quirky fashion sense, and director Jon Favreau got ready to show off his sequel as fans are already looking towards number three. Don Cheadle went his own direction with a hat while Adrien Brody was just along for fun. The first Iron Man was a critical and box office success, and there are only a few weeks before its May 7 release we get to see if the second one can live up to the same standard!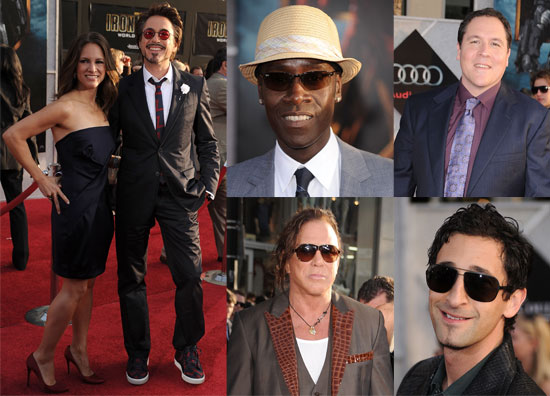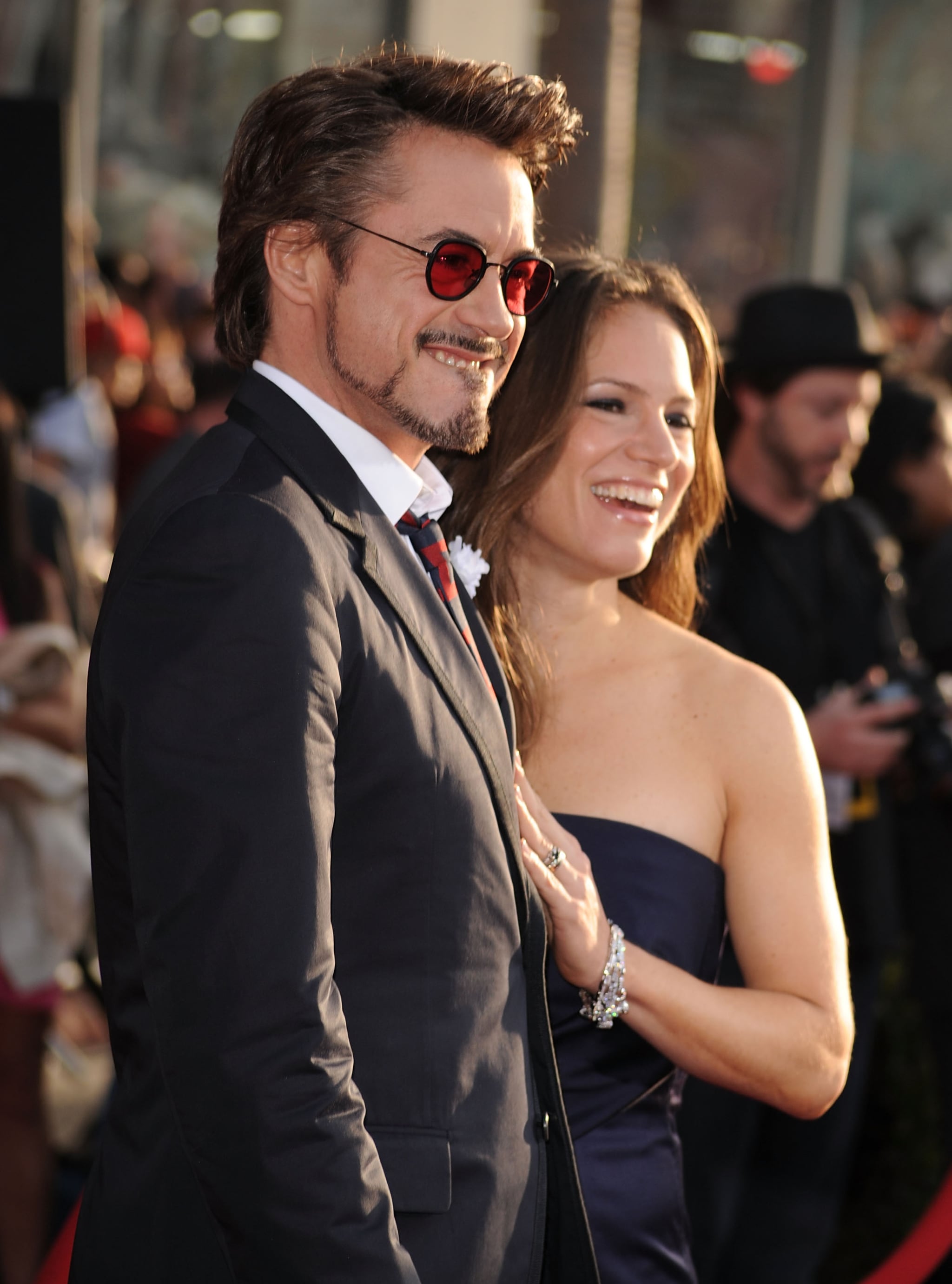 To see lots more from the premiere including Don Cheadle, Samuel L Jackson, Sylvester Stallone, and others, just read more.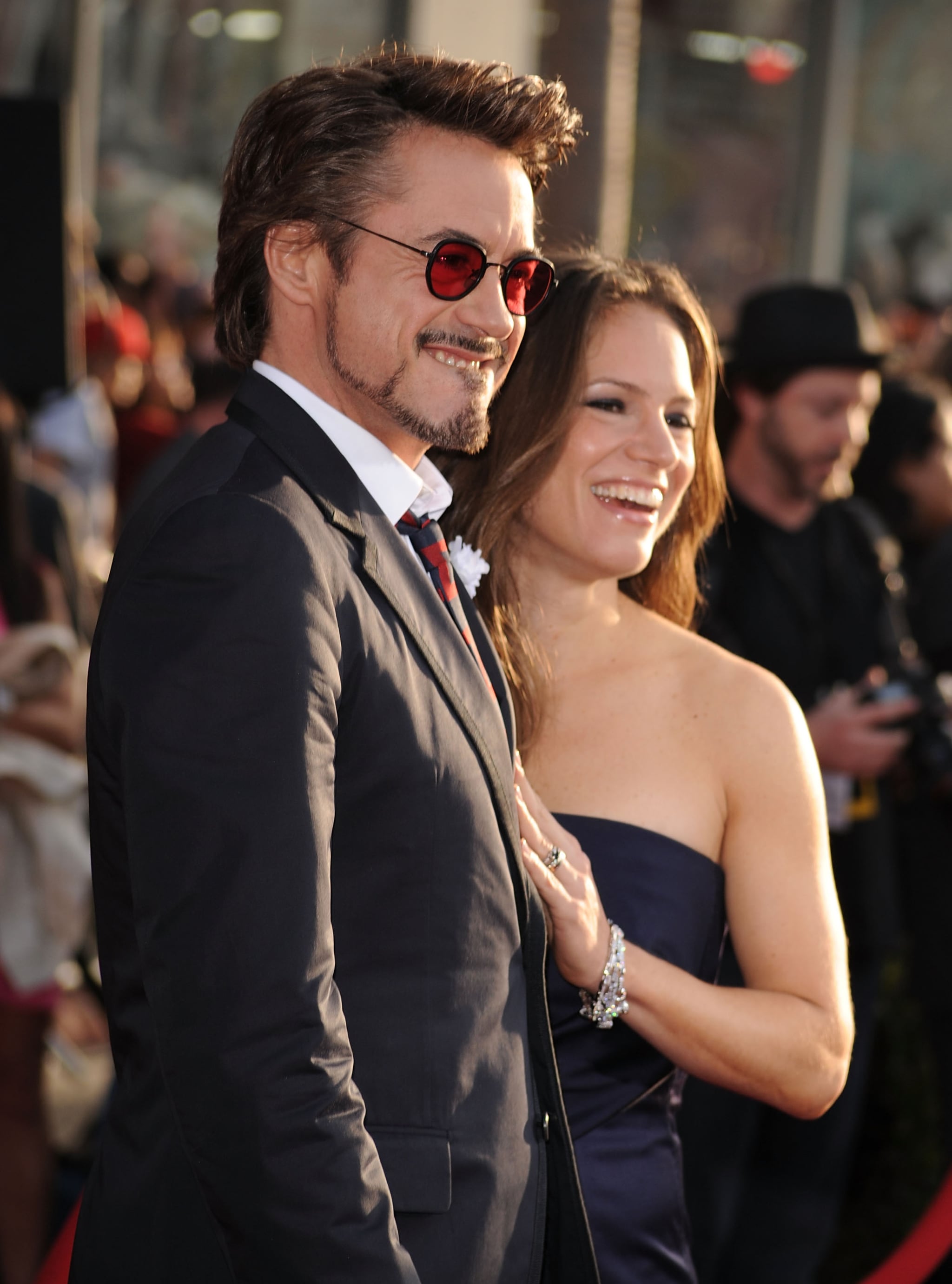 Images include: Scarlett Johansson, Michelle Monaghan, Adrien Brody, Robert Downey Jr, Gwyneth Paltrow, Jon Favreau, Mickey Rourke, Don Cheadle, Samuel L Jackson, Sylvester Stallone, Susan Downey, Dane Cook