Pictures of Halle Berry and Nahla Aubry Going to the Circus in LA
Halle Berry Takes Nahla Aubry For An Exciting Day at the Circus!
Halle Berry and Nahla Aubry had another fun-filled afternoon in LA yesterday with a visit to the circus. They'll soon leave their Californian adventures behind, though, when they pack up and head to the East Coast this Fall for Halle's Broadway debut in The Mountaintop with Samuel L. Jackson. For now, the mother-daughter duo are enjoying their Summer vacation with visits to the park and trips to the beach. Halle showed off her amazing figure in a tiny two-piece last week and she's still in the running in our Hottest Bikini Body Contest, so don't forget to fill out your ballot for a chance to win an iPhone 4!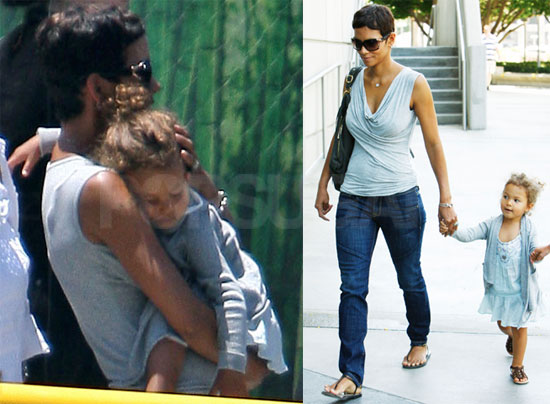 To see more photos of Halle and Nahla at the circus, just read more.