Pictures of The Hangover 2 Filming
First Pics: The Hangover Cast Reunites For the Sequel!
Bradley Cooper, Ed Helms, Justin Bartha, and Zach Galifianakis reunited to start shooting The Hangover 2 in Ontario, CA, on Friday. The wolfpack were a welcome sight on the set of the film, which is taking the madness from Las Vegas to Bangkok, Thailand, in the sequel. Bradley has been in LA with Renee Zellweger for the past few weeks before they started on this venture. Zach's new movie It's Kind of a Funny Story had a quiet opening weekend at the box office, and Buzz chatted with his costar Emma Roberts about working with the comedic mastermind.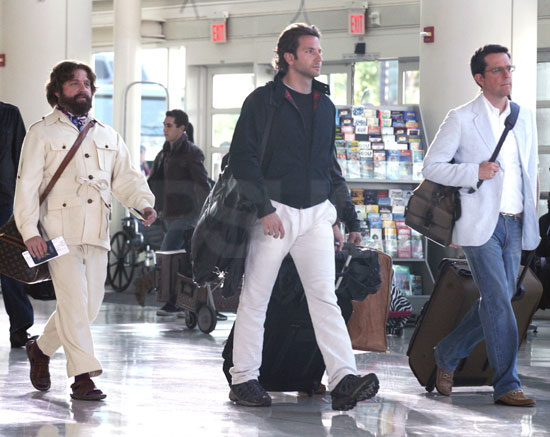 Photo credit: Daniel Mayer-Eric Ford/On Location News