Pictures of Jason Segel and Amy Adams on the Muppets Set in LA
Jason and Amy Do a Little Dance With Kermit and Miss Piggy!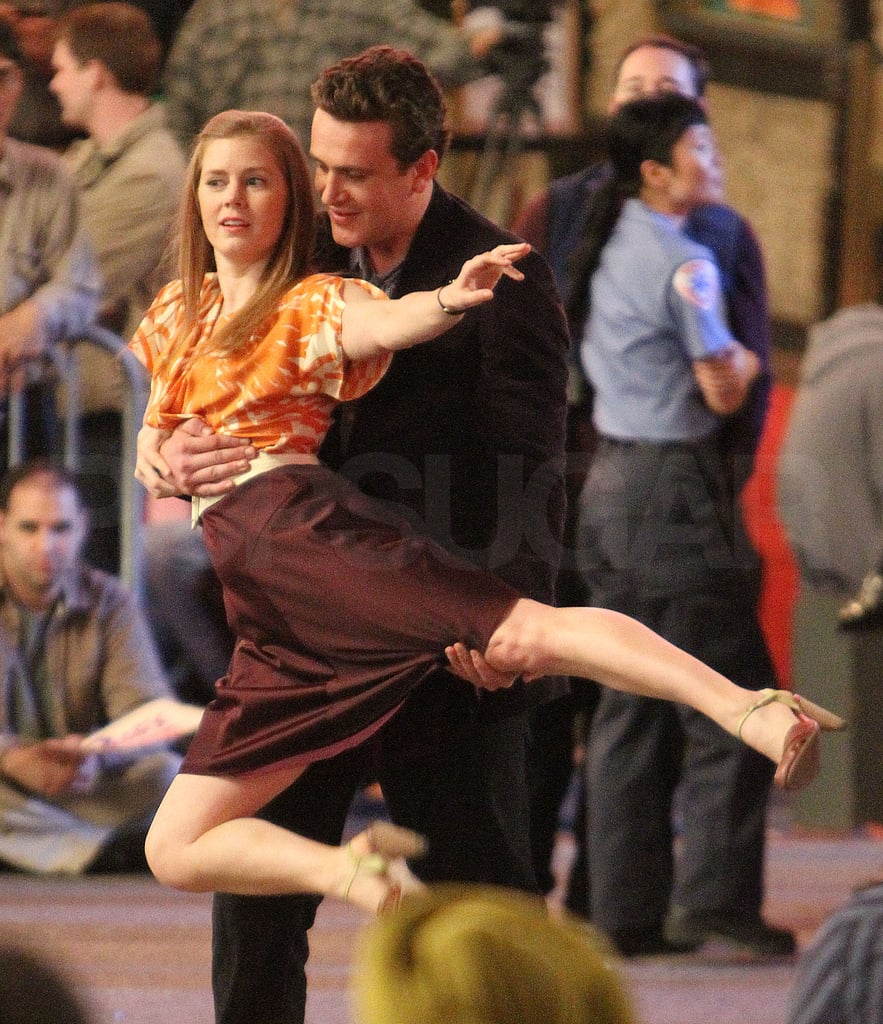 0
Jason and Amy Do a Little Dance With Kermit and Miss Piggy!
Jason Segel and Amy Adams embraced last night while shooting their Muppets movie in LA. They did their best to coordinate their dance moves during a musical scene, which they starred in alongside Kermit the Frog and Miss Piggy herself. The duo were hard at work on the film over the weekend as well, but both took Sunday night off to attend the Golden Globes. His Despicable Me was nominated, but didn't win, in the best animated feature category, while Amy made her latest award season appearance to support The Fighter. Jason hit the afterparty circuit in the Beverly Hilton and checked out the HBO bash, where he posed for photos with newly single January Jones and chatted with rumored couple Leighton Meester and Garrett Hedlund. Amy, meanwhile, hit the InStyle event with her fiancé, Darren Le Gallo. Jason and Amy have a few weeks more to go with their mutual project, while he does double duty also working on How I Met Your Mother. The secret to doing two jobs at once, Jason told us in December, is "economy of movement" — aka, lots of sitting!