Pictures of Jennifer Aniston Promoting Her New Scent Jennifer Aniston at Harrod's
Harrods Gets Treated to Jennifer Aniston and Her Fragrance, Jennifer Aniston!
Jennifer Aniston left LA earlier this week and was out in London today to debut her new fragrance, which was formerly called Lolavie. The scent's name was changed, though, and now it's also called Jennifer Aniston! The actress looked stunning in her bronze strapless dress, which accented her tanned legs. She was showing some skin, but not nearly as much as in her recent nearly nude ads for the product. FabSugar UK was at Harrods for the launch, tweeting live from the scene. Jen said to the waiting fans, "I'm not a big perfumy type of girl, which is why this has taken two years to make and get right — thank you all for being so excited!"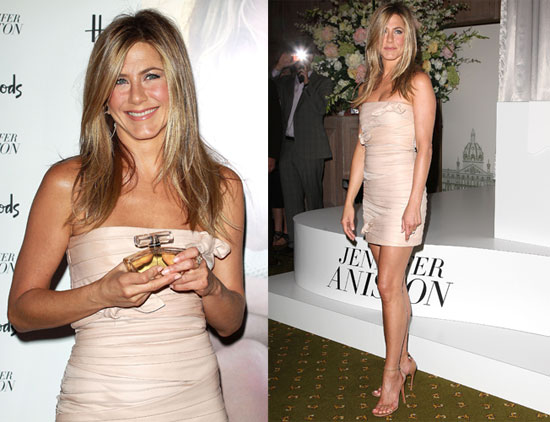 To see more Jen, just read more.