Pictures of Jennifer Aniston on the Red Carpet Before the LA Premiere of The Switch
Jennifer Aniston Goes Black and Nude For The Switch!
Jennifer Aniston flashed a big smile and waved to fans on the red carpet at her premiere of The Switch in LA this evening. She picked a Lanvin nude and black strapless minidress for her big night. The movie hits theaters on Friday and Jennifer has a long week of promotional appearances ahead of her including stops at the The Daily Show and to chat with Regis and Kelly. Jennifer showed off her killer arms when we sat down to talk about the movie, bikini bracket and Diane Sawyer, though it's her comments on motherhood that landed her under fire last week. Jennifer artfully deflected the Bill O'Rielly controversy, instead focusing on finshing work on Horrible Bosses and showing off her luxuriously decorated film.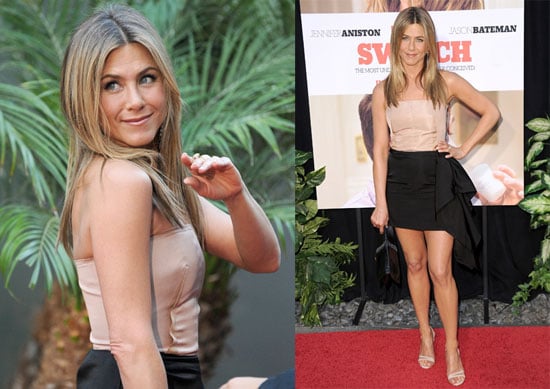 To see more photos of Jen at the premiere, just read more.